Red Rocks Amphitheater is known internationally for its natural acoustics and one-of-a-kind ambiance. The venue regularly draws an absolutely stellar lineup of international musicians. Of course, that's only part of the park.
It's a world-class concert venue located in the foothills of Morrison near Denver. Big-name artists perform there regularly during the warmer seasons. They also host other events, like their popular summer movies series, where they screen movies on the big screen to watch from the amphitheater.
History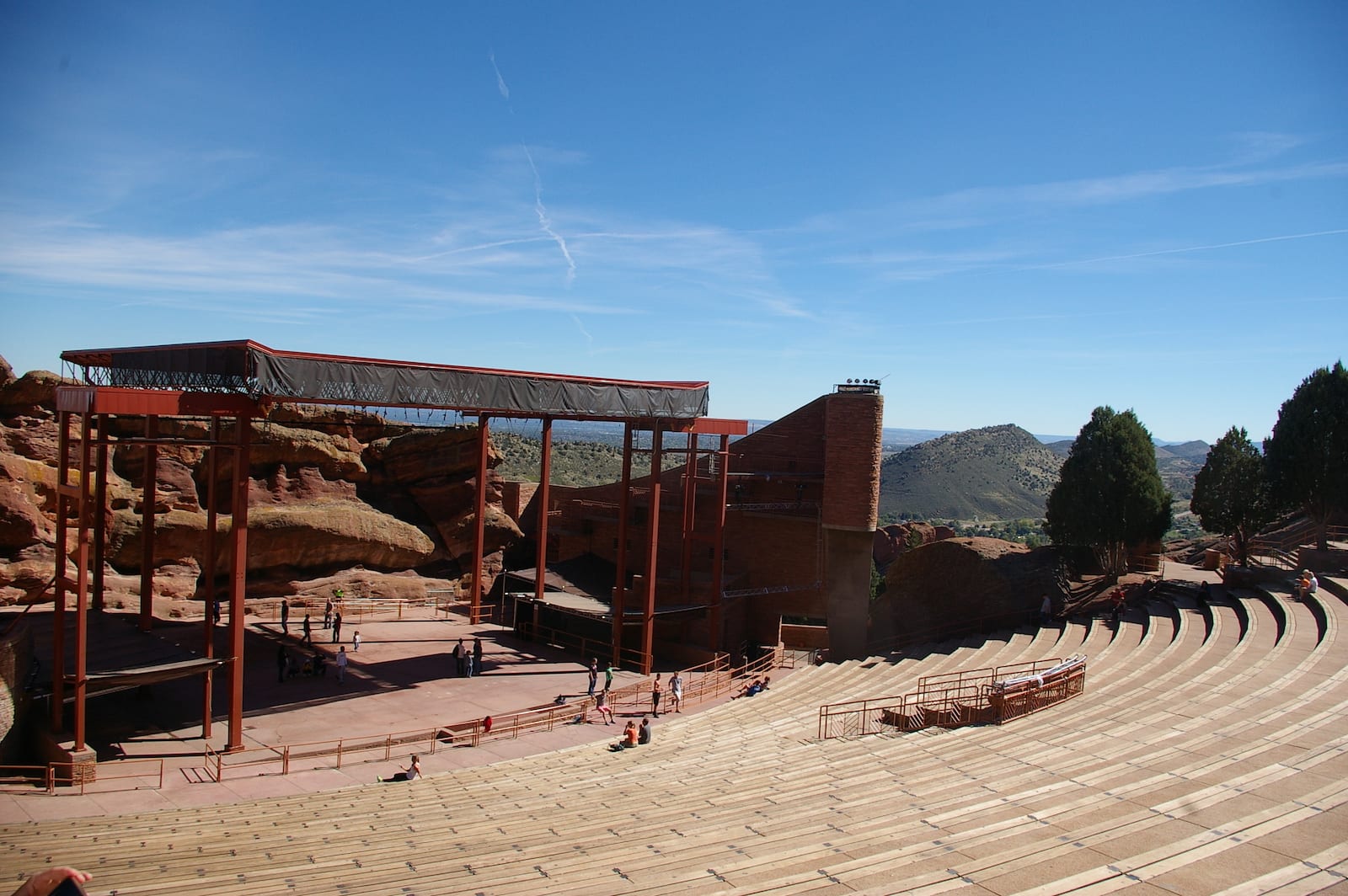 Long before General Long discovered Red Rocks in 1820, it was a common gathering spot for the Ute tribe. It became Garden of the Angels in 1870, a tourist attraction. Later the landmark became known as the Garden of the Titans from 1906 to 1927. It was purchased by Denver in 1928 and named Park of the Red Rocks. The concert venue was completed in 1941 by the CCC.
Concert Venue, Biking and Hiking Trails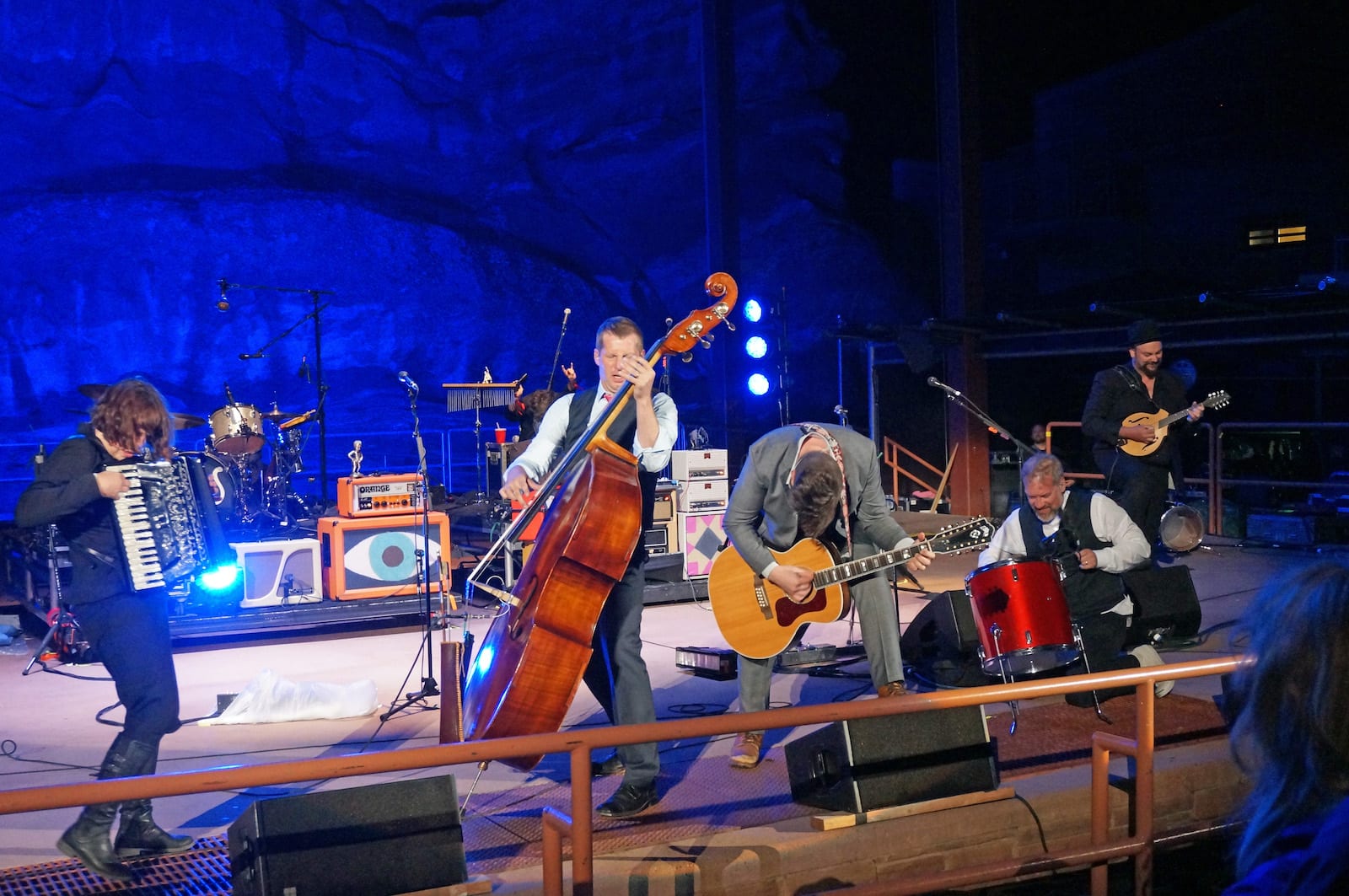 On non-concert days it's full of locals exercising and tourists soaking in the sights. Weekend mornings are especially popular for those looking to sweat it out on the steps of the amphitheater. The 868-acre park stands at 6,450 feet above sea level and is named after the staggering red sandstone monoliths that jet out of the ground.
The most popular rocks are Creation Rock to the north, Ship Rock to the south, and Stage Rock to the east.
Park Facilities:
Amphitheater
Visitor Center – Exhibits and small merchandise counter.
Ship Rock Grille – Reserve a pre-concert dinner or enjoy lunch daily.
Trading Post – Red Rocks souvenirs
Multi-Use Trails
Parking Areas
Restrooms
Activities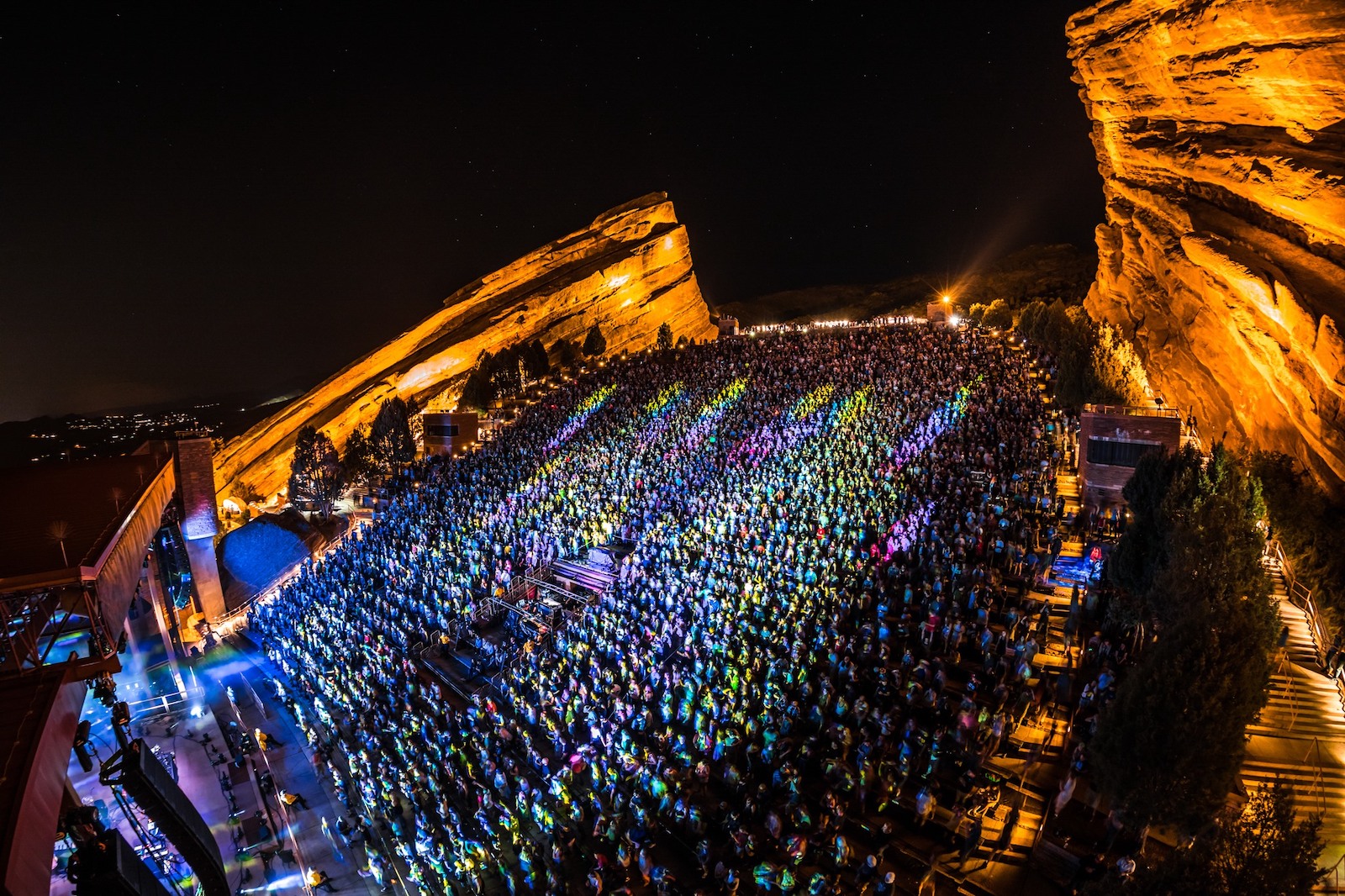 Biking/Hiking:  There are two hiking and biking trails. The 1.4-mile Trading Post trail leads you through the Fountain and Lyons formations before ending up at the trading post. The Red Rocks trail begins at the lower north lot and can be connected with the Matthews-Winters trail, creating a six-mile loop.
Camping: There's no campground at Red Rocks Park.
Horseback Riding: Permitted on the Red Rocks trail.
Museum: Visit the Colorado Music Hall of Fame located below the main stage, inside the Trading Post. It also houses a gift shop for visitors.
Picnicking: Common on the steps of the amphitheater.
Rock Climbing: Not allowed.
Tours: Private group tours for more than nine are available.
Read about the best hotels near Morrison and Red Rocks.
Details
Address: 18300 West Alameda Parkway, Morrison, CO 80465
Phone: 720-865-2494
Season: Year-round | Daily 5 am – 11 pm
Fees: None (except concerts)
Pets: Yes, permitted on a leash except at concerts
Website: redrocksonline.com
Latest in Red Rocks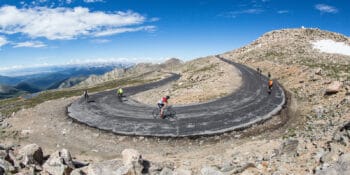 Colorado is known for a lot of things, but most of the world probably thinks of…