Colorado doesn't have any internationally celebrated music cities like New York or Austin, but it's produced plenty of world-famous artists over the years. From chart-topping pop staples to beloved bluegrass and jam bands to a genre-blending electronic producer, the Centennial State has launched the careers of quite a few famous bands over the years. These big bands are the most well-known musical acts to come from the state.
Here are some of the biggest bands from Colorado, in no particular order:
1. The Fray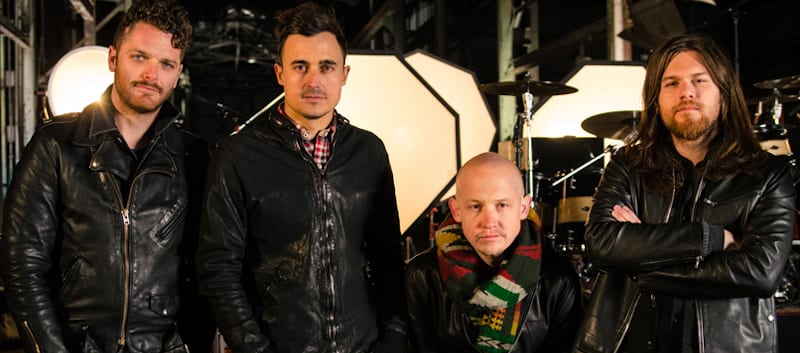 In the mid 2000's, The Fray was the biggest band in not just Colorado, but possibly the world. Formed in 2002, the piano-led soft rockers found international success when their debut album went double platinum in the US and platinum in Australia, Canada, New Zealand, and the UK. Their first single "Over My Head (Cable Car)" was a top ten hit in the US, and the band was ranked at 84 on Billboard's "Artists of the Decade" list. Critics compare The Fray's music with piano-forward English acts like Coldplay and Keane.
Formed by songwriter Isaac Slade and guitarist Joe King, The Fray's musical roots were formed in Denver-area churches, where the musicians frequently played in worship bands. Slade's younger brother Caleb briefly played in the band, but was asked to leave. The tense situation damaged the brothers' relationship and inspired the band's first successful single, "Over My Head (Cable Car)." Local Denver station KTCL rejected eight of the band's songs until it played "Over My Head (Cable Car)" on its local show, which was an instant hit with listeners. After reading about the band in an article published by Westword, Epic Records A&R rep Daniel Davis signed the band soon after.
2. Yonder Mountain String Band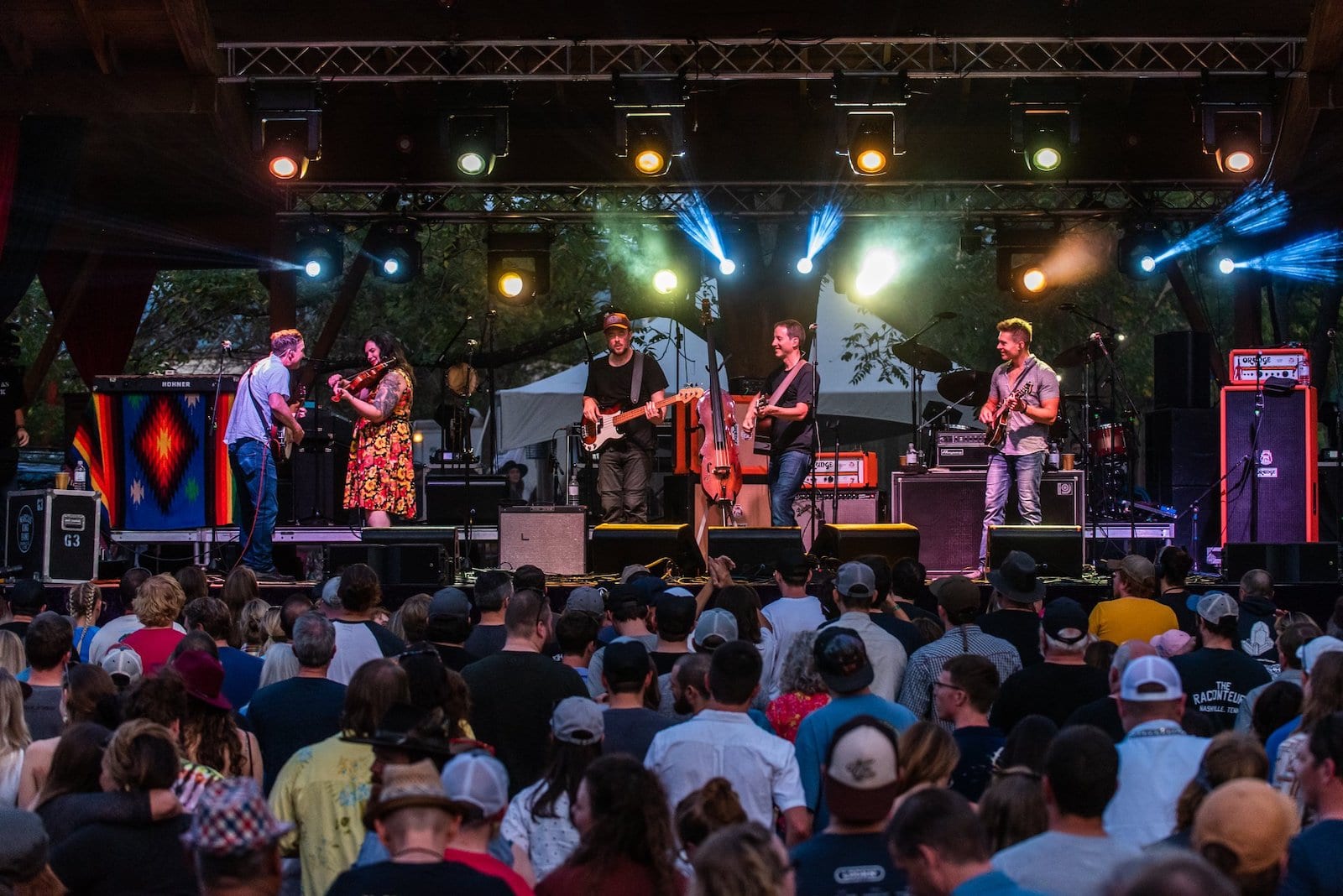 If you're a bluegrass fan, you're probably already well aware of Yonder Mountain String Band. However, it might come as a surprise to learn that the founding members of this Colorado group used to be in a band called The Bluegrassholes. Dave Johnston met Jeff Austin in Urbana, Illinois in the 90's, and played together until The Bluegrassholes in 1998. A move to the mountain town of Nederland, Colorado made out of a desire to further Johnston's musical skills led to the founding of Yonder Mountain String Band, which has become an international bluegrass staple over the past two decades. After their first performance at the Fox Theatre in 1998, the band has earned a devout following of bluegrass and jam band devotees.
Notable YMSB performances include a show at the 2008 Democratic Convention in Denver, numerous Red Rocks performances, and multiple appearances at the Yonder Mountain's Harvest Festival, a music event the band founded. Three of the group's albums have charted at #1 on the US Grass music chart. Citing creative differences, Austin left the band in 2014, and tragically died in 2019 at the age of 45.
3. Pretty Lights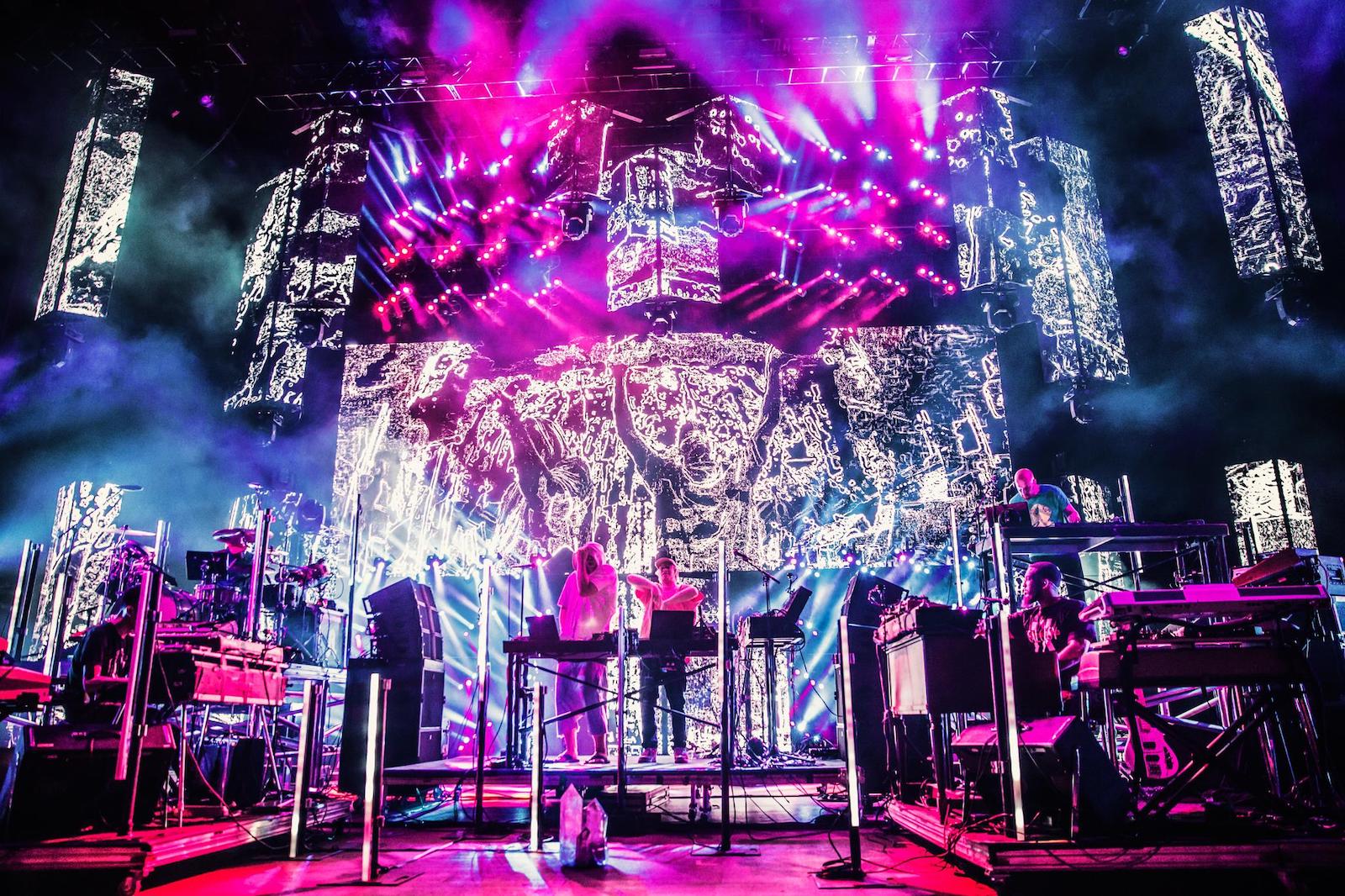 Comprised of music producer Derek Vincent Smith, Pretty Lights isn't as well known as other Colorado bands like The Fray, but for electronic music fans, it's a seminal project. Famous music producer and co-president of Columbia Records Rick Rubin has described Pretty Lights as "the face and voice of the new American electronic music scene." A native of Fort Collins, Smith got his start in music by playing bass guitar in a Colorado-based band called The Freeze when he was in high school. The rock and hip hop music that influenced the band would go on to inform Pretty Lights' genre-spanning musical asthetic. After a short stint at the University of Colorado at Boulder, Smith dropped out his freshman year to focus on music.
Smith and producer Michal Menert began crafting music for Pretty Lights in 2004. By 2007, the Pretty Lights project was opening for heavy hitters like STS9, The Disco Biscuits, and Widespread Panic, with performances at major music festivals like Bonnaroo, Electric Daisy Carnival, and Coachella following just a few years later. Pretty Lights' music samples tracks from funk and soul genres and seamlessly laces them with gritty synths and thumping hip hop beats. Smith isn't currently active, and hasn't performed since 2018.
4. Tennis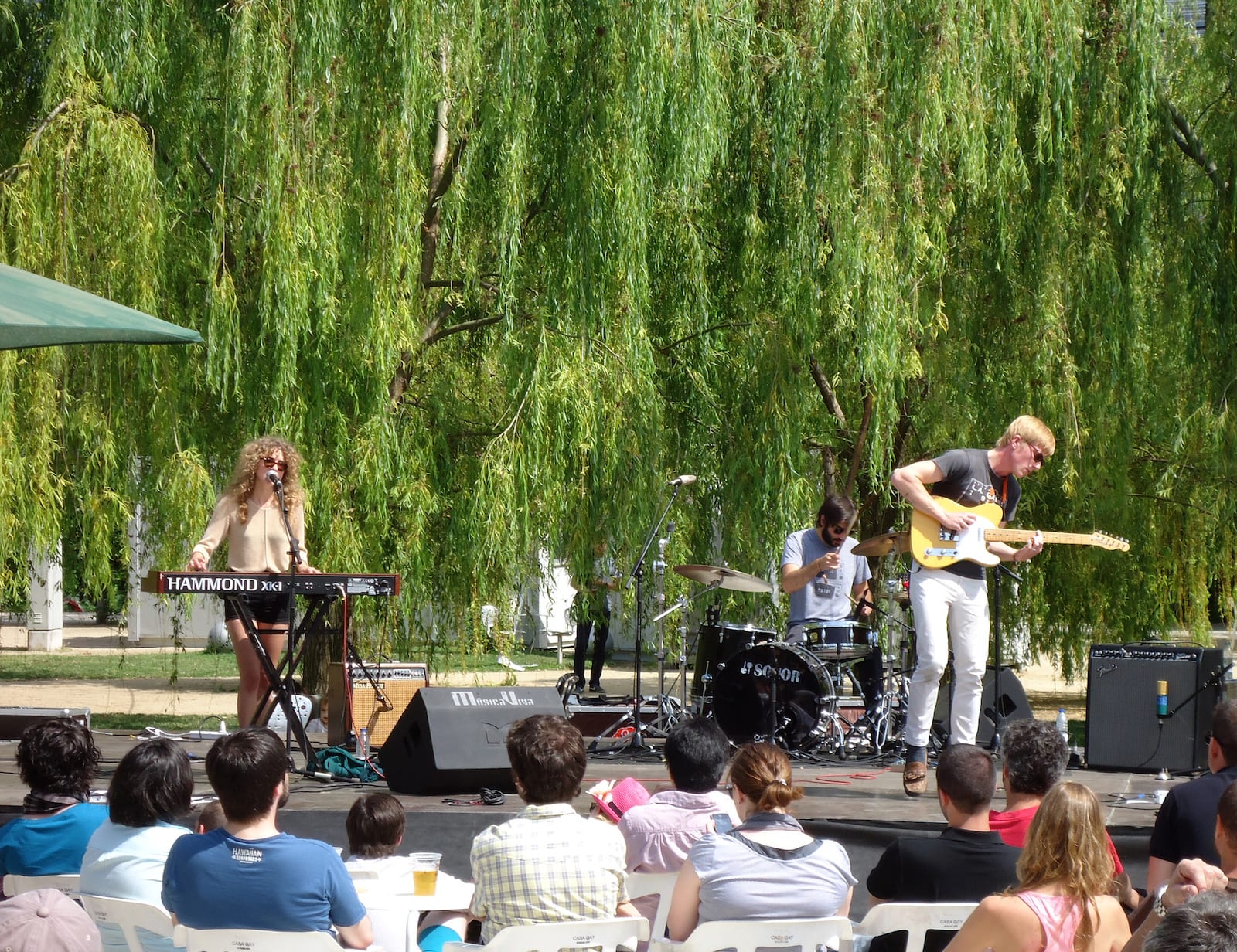 When Tennis formed in 2010, their made for TV origin story was a crucial part of their early success. Alaina Moore and Patrick Riley met in philosophy class in 2008 at the University of Colorado, Denver. The two eventually got married, and started Tennis after embarking on an eight-month sailing trip that traversed the Eastern Atlantic Seaboard. The songs on Tennis' first EP Baltimore document the duo's sailing adventures. Bloggers quickly latched on to the group's unique story and nostalgic pop asthetic, and Fat Possum Records took notice soon after and released the band's debut album Cape Dory.
Today, Tennis is one of the biggest alternative bands in America, with multiple performances on late night shows, favorable Pitchfork reviews, and a 2017 performance at Coachella under their belt. The band's longevity has proved their music is much more than a vehicle for a charming husband and wife story about sailing. Their fifth album Swimmer is slated for release in February of 2020.
5. Flobots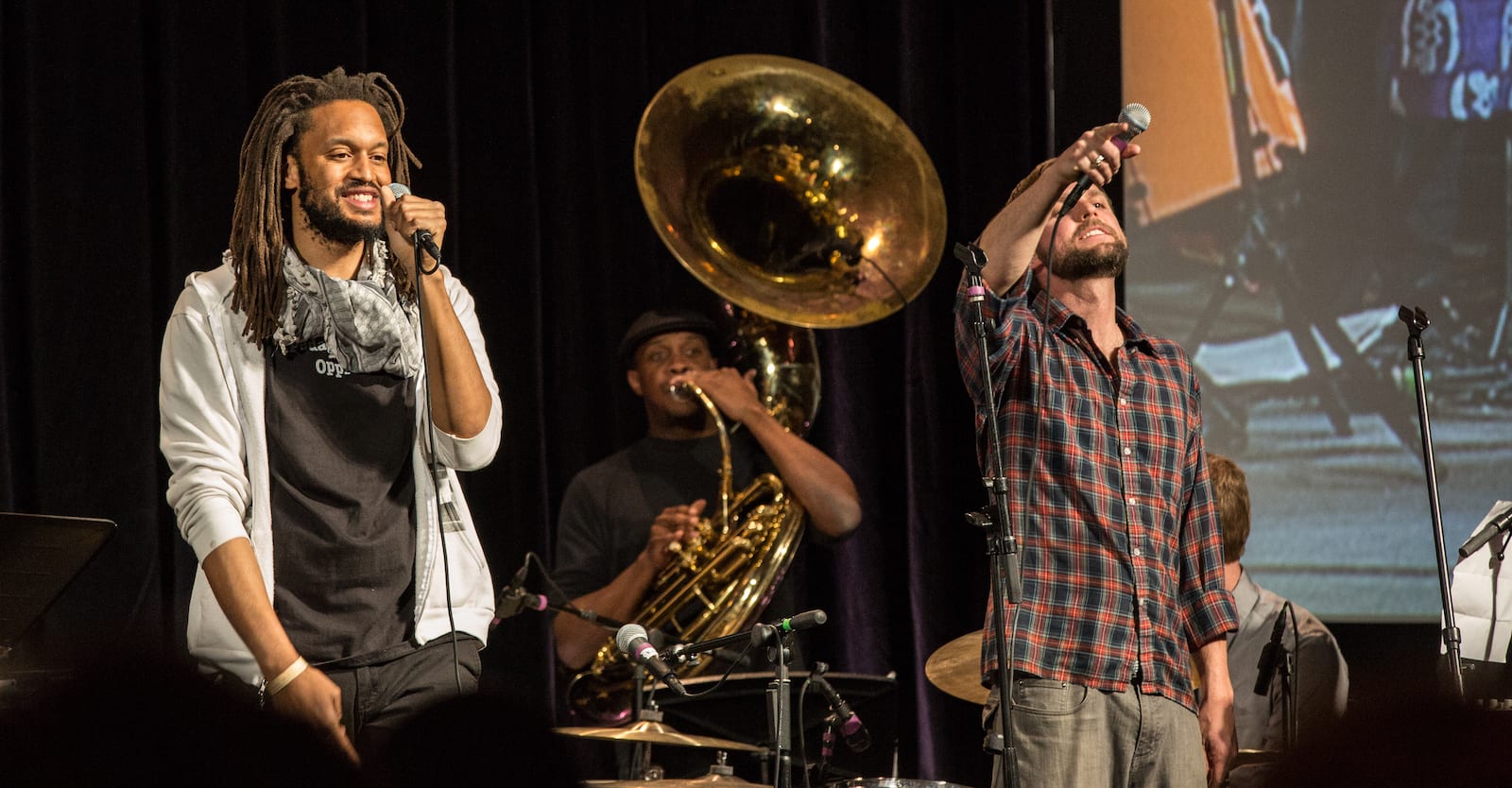 You might not be familiar with the Denver-based alternative hip hop project Flobots today, but their music was inescapable in the late 2000's. In particular, their song "Handlebars" topped charts around the world and transformed the previously unknown group into one of Colorado's most unexpected musical success stories. In 2000, Jamie "Jonny 5" Laurie worked with producer Farhad Ebrahimi, a.k.a. Yahktoe, on an album titled Onomatopoeia. The album's title track featured a guitarist, cellist, and bassist. The rock-hip hop-orchestral amalgam the song explored would later become the musical signature Flobots became famous for.
Flobots officially started in 2005, with a lineup that expanded the orchestral rock elements Johnny 5 initially explored. After some early success, the band released their debut album Fight With Tools in 2007. After submitting "Handlebars" to KTCL's local Hometown For the Holidays contest, the song received so much traction that the station added it to its rotation. Universal Republic signed the band soon after for a two-album major label deal.
"Handlebars" peaked at #3 Billboard's Modern Rock Tracks chart in 2008, and the band performed at festivals headlined by major acts like Dave Matthews Band, John Mayer, Metallica, and many others. Today, Flobots aren't the chart-topping band they were a decade ago, but they're still musically active and are outspoken advocates for social justice and equality.
6. Big Head Todd and the Monsters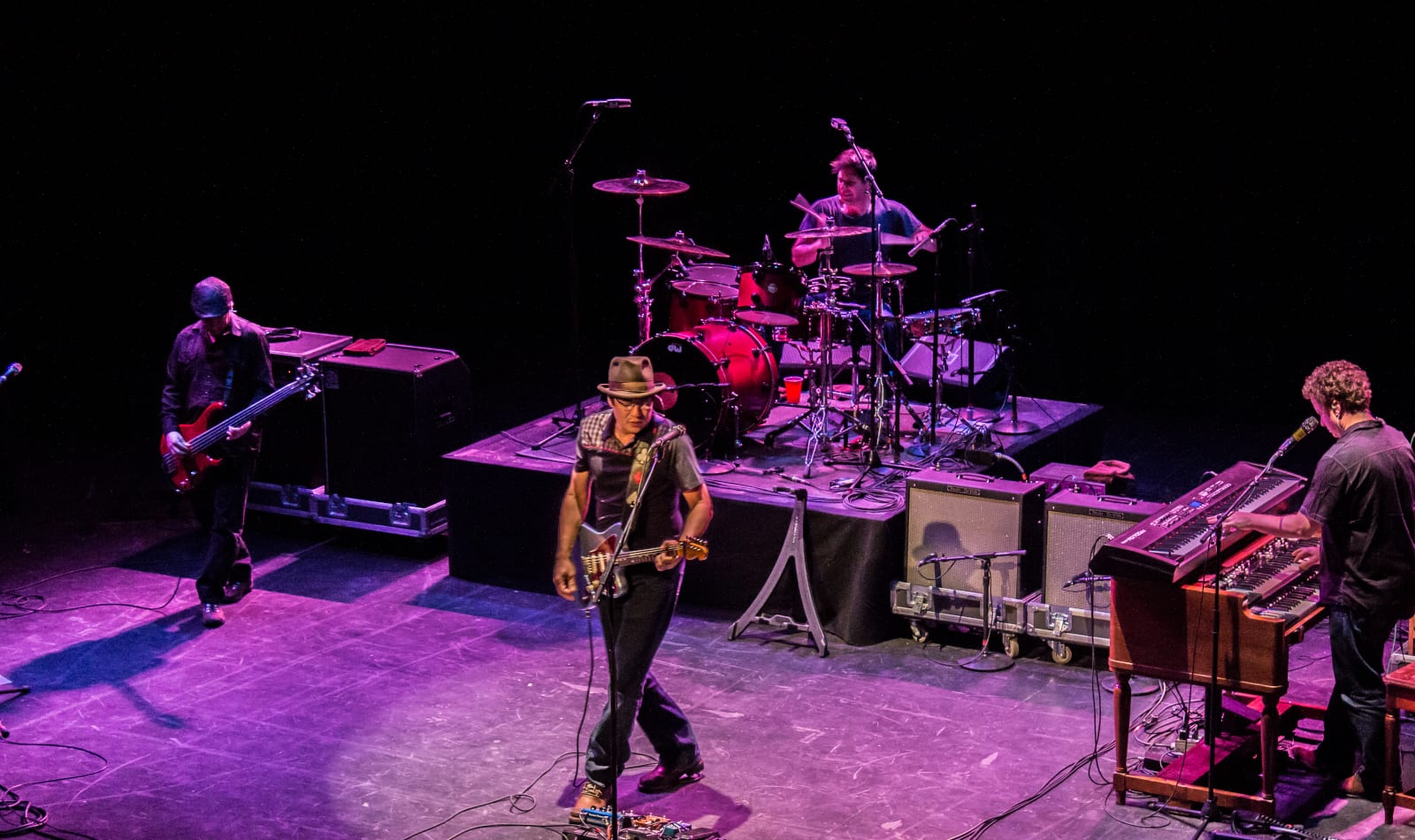 Long before Colorado hosted musical heavy hitters like OneRepublic and The Fray, Big Head Todd and the Monsters were the biggest band to come from the state. The alternative rock outfit has led a remarkable 30-year career that shows no signs of slowing anytime soon. Todd Park Mohr, Brian Nevin, and Rob Squires met in the early 80's while attending Columbine High School in Littleton. By 1987, the band had made a name for itself by performing at venues in Denver, Fort Collins, and Boulder. With a van the group named 'The Colonel', Big Head Todd and the Monsters eventually clocked 400,000 miles touring through the mountain west and west coast.
Songs like "Bittersweet," "Broken Hearted Savior," and "Circle" won over music fans and brought international attention to the band that solidified their standing as an influential 90's alternative act that helped defined the sound of the decade.
7. The String Cheese Incident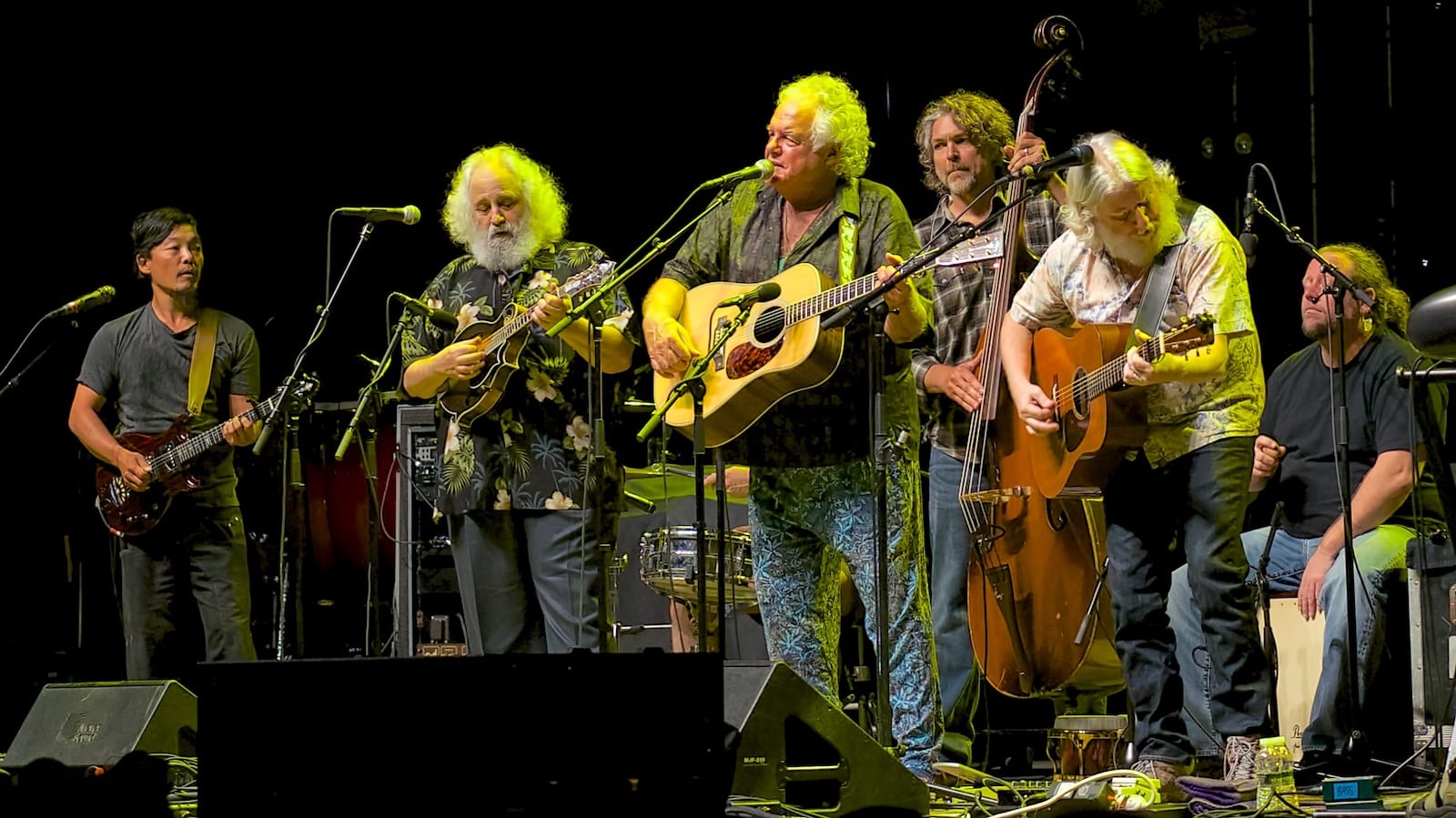 In case you haven't noticed, Colorado is a hotbed for jam bands thanks to outfits like the String Cheese Incident and the state's legalization of recreational pot. Formed in the 90's, String Cheese Incident fuses together bluegrass, psychedelia, reggae, electronica, and funk. All members of String Cheese Instrument sing and contribute ideas to the band's original songs.  The band got their name from an incident when band member Michael Kang broke his mandolin string. With original members hailing from Telluride and Crested Butte, String Cheese Incident has been together for over 25 years, a tenure long enough to call SCI's career one of the longest in Colorado music history.
In the late 90's, the band got their start by performing at local ski resorts and private parties. They formed their own label and released Born on the Wrong Planet, a collection of instrumentals, covers, and original songs the band still performs at shows today. By 2003, String Cheese Incident had a large national following, but the band was frustrated that they weren't able to sell tickets directly to their fans because of large corporate ticket distributers like Ticketmaster, who the band sued that year. Five years later, SCI and Ticketmaster settled on a deal that allowed the band to sell more tickets to their shows if they wouldn't publicize the agreement. String Cheese Incident has ten full-length albums to their name, but fans from around the world love the band for their trippy, inclusive live performances.
8. DeVotchka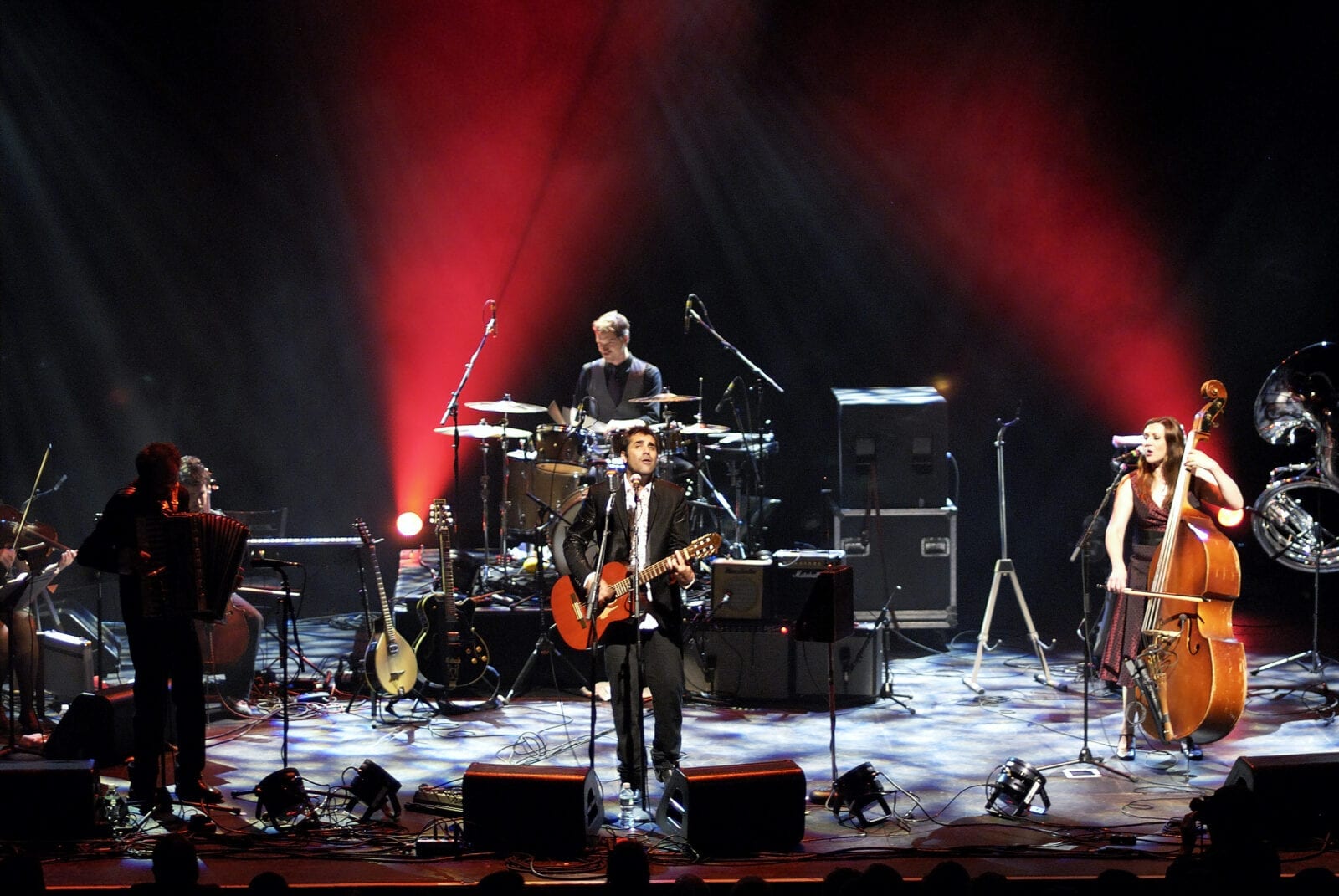 DeVotchKa is both the Russian word for "girl" and the name of one of Colorado's most successful and celbrated musical acts. Alongside other orchestral rock outfits like San Fermin and The National, DeVotchKa blends conventional rock trappings with sentimental strings, horns, flutes, and accordions. Critics have called their music everything from gypsy punk to indie folk. Most listeners know DeVotchKa for their song "How It Ends," which was featured in the film Little Miss Sunshine, a dramatic comedy film the band wrote the soundtrack for.
If you're at all familiar with DeVotchKa's eastern European musical asthetic, you probably won't be surprised to learn that they got their start as a backing band for burlesque shows. Formed in 1997, the band worked for a decade to build an audience through touring and releasing music without the help of a label. Their big break came with "How It Ends," a song that was featured in TV shows and movie trailers before the band was tapped to write the soundtrack for Little Miss Sunshine. A decade after the height of their fame, DeVotchKa isn't a band able to sell out arenas, but they remain one of the state's favorite eclectic outfits.
9. 3OH!3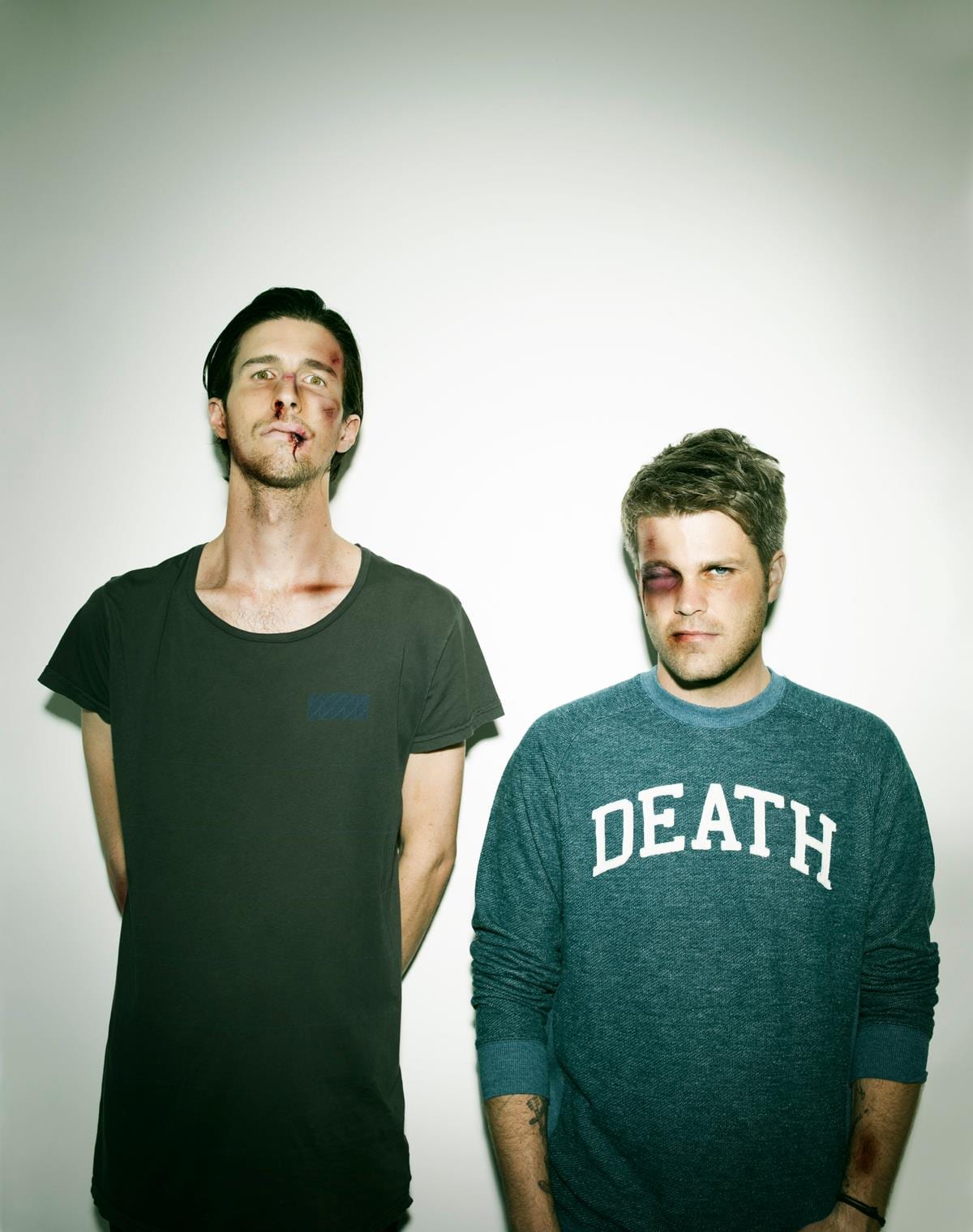 Most Coloradan's are familiar with both the 303 area code and the goofball electronic music duo that shares the same numeric name. Formed in 2004, 3OH!3 is comprised of Boulder natives Sean Foreman and Nathaniel Motte. It's forgivable if you think 3OH!3 makes ridiculous music that's overly reliant on one-liners, but they're absolutely one of the most successful and well-known bands to come from Colorado.
After the success of the band's self-released, self-titled debut album, a division of Atlantic Records called Photo Finish Records signed 3OH!3 and released their career-defining album Want in 2008. With massively successful songs like "Don't Trust Me," the album ushered the once obscure band into the mainstream, and headlining tours, collaborations with Katy Perry and Ke$ha, and performances at major music festivals around the world followed. The band's recent albums didn't pack the same punch that their earlier ones did, but 3OH!3's music helped add an indelible absurdity to pop music in the late 2000's.
10. The Lumineers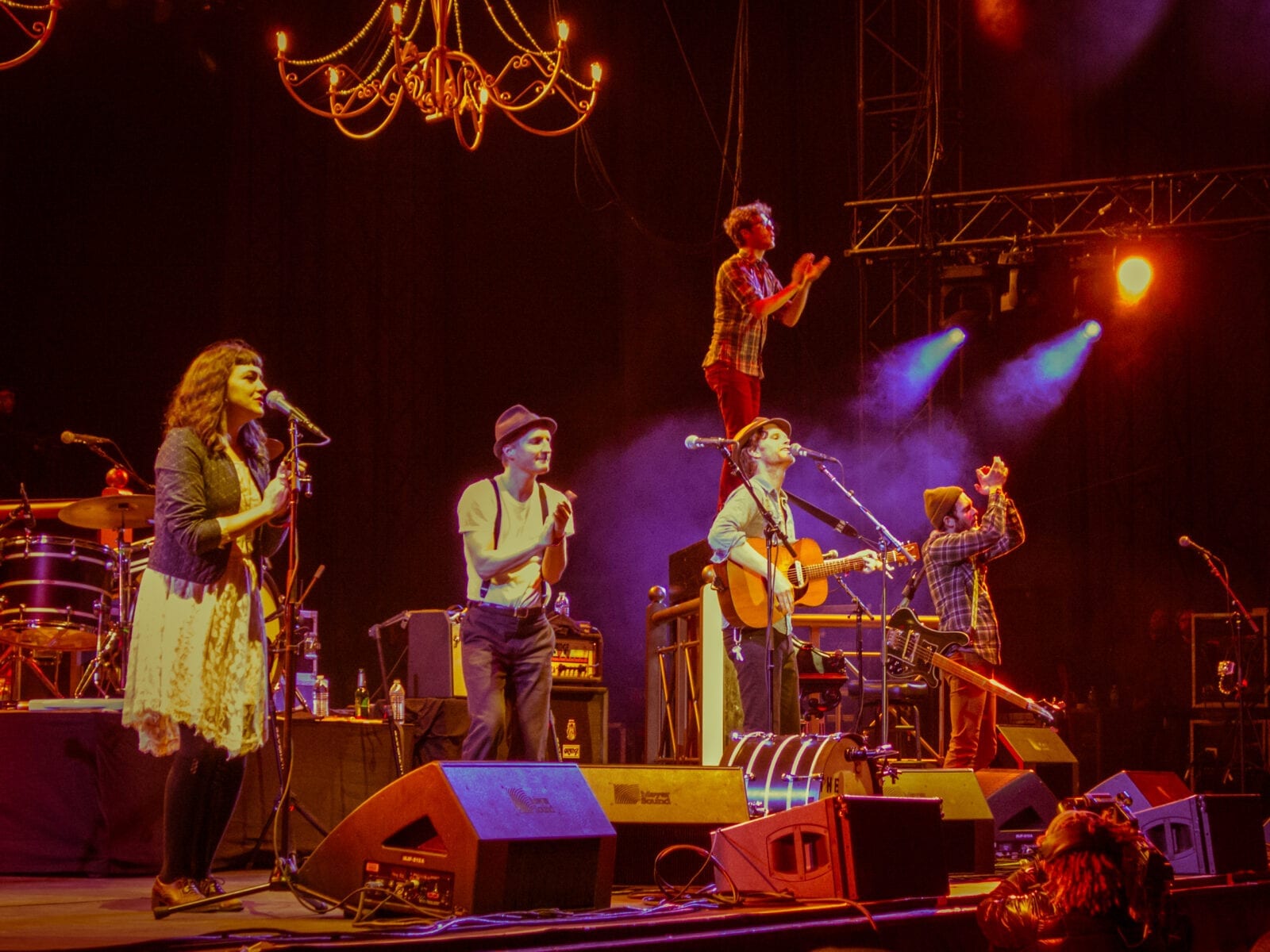 The Lumineers are currently based in Colorado, but their musical roots reach back to the east coast, where musicians Wesley Schultz and Jeremiah Fraites began writing and performing together in 2005. Before The Lumineers became one of the world's best-known modern folk outfits, they performed hard rock, electronic, and singer-songwriter music under the names Free Beer, 6Cheek and Wesley Jeremiah. After failing to find success in New York City and struggling to pay rent, Schultz and Fraites moved to Denver and quickly began performing at open mic nights at venues like the Meadowlark.
After recruiting classically trained cellist, Neyla Pekarek, the band released its first single "Ho Hey," and licensing placements, Grammy nominations, and widespread international fame soon followed. Alongside Mumford and Sons, The Lumineers is credited for revitalizing the folky musical asthetic that shaped the sound of mainstream music in the early 2010's. The band released III, its aptly titled third album in 2019.
11. Gregory Alan Isakov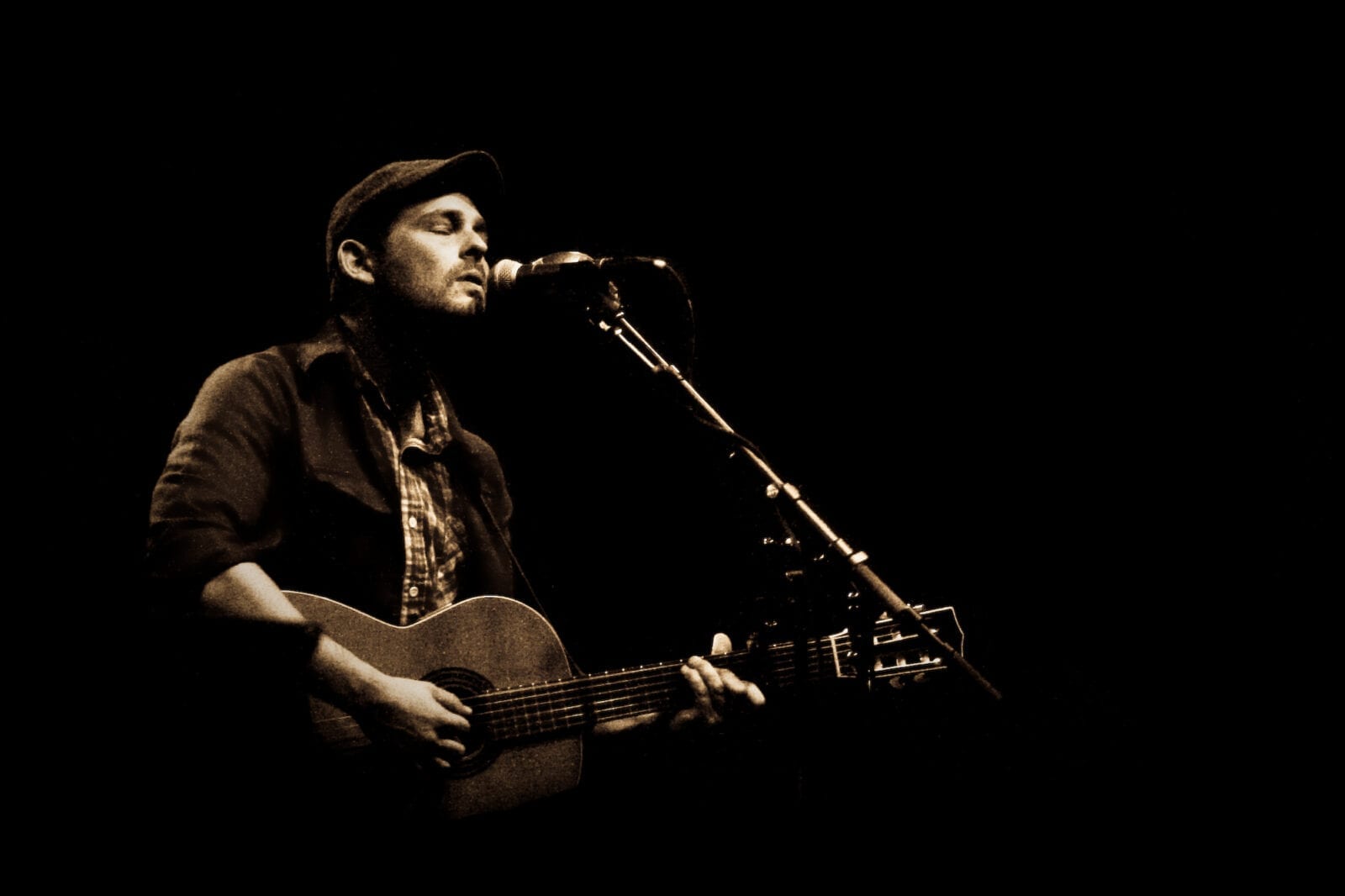 Gregory Alan Isakov is one of Colorado's favorite local artists, but the celebrated folk musician was born in South Africa and grew up in Philadelphia. He began playing with a band at the age of 16, and later relocated to Colorado to study horticulture at Naropa University in Boulder. After touring with blues and jazz songwriter Kelly Joe Phelps, Isakov began self-releasing albums and found a large audience after enlisting singer-songwriter Brandi Carlile to sing on his 2009 breakout album This Empty Northern Hemisphere. In 2013, he created the Suitcase Town Music record label, which he still releases music under. It's safe to say that Isakov is Colorado's most successful independent musician.
At a current average of over 2 million unique Spotify listeners a month, Isakov is a hugely popular artist, but he maintains a low profile despite often having a demanding tour schedule that often takes him all over the world for performances at major festivals and headlining shows at large venues. In 2019, his album Evening Machines was nominated for the Best Folk Album Grammy Award.
12. Nathaniel Rateliff and the Night Sweats
Born and raised in rural Missouri, Nathaniel Rateliff learned to drum at age seven when he was enlisted to join his family's gospel band. After his father was tragically killed in a car accident, Rateliff learned the guitar and began writing songs when he was 13. At 18, he first moved to Denver to work as a Christian missionary, but eventually left the church and found work at a plastic factory and truck depot before pursuing music in earnest.
Rateliff's solo music and early band Born in the Flood earned him a passionate Colorado audience, but his work with the Night Sweats ushered his music into the mainstream and made him a prominent internationally recognized music figure. The LA Times described the Night Sweats' debut as "an album Rateliff made as a last-ditch effort before throwing in the towel on his music career, only to see it go viral and turn into a runaway hit." In particular, the soul-infused song "S.O.B." was a massive hit in the mid-2010's, and earned the musician famous fans like author Steven King. Rateliff is still making music and is currently touring with music he made as a solo artist.
13. OneRepublic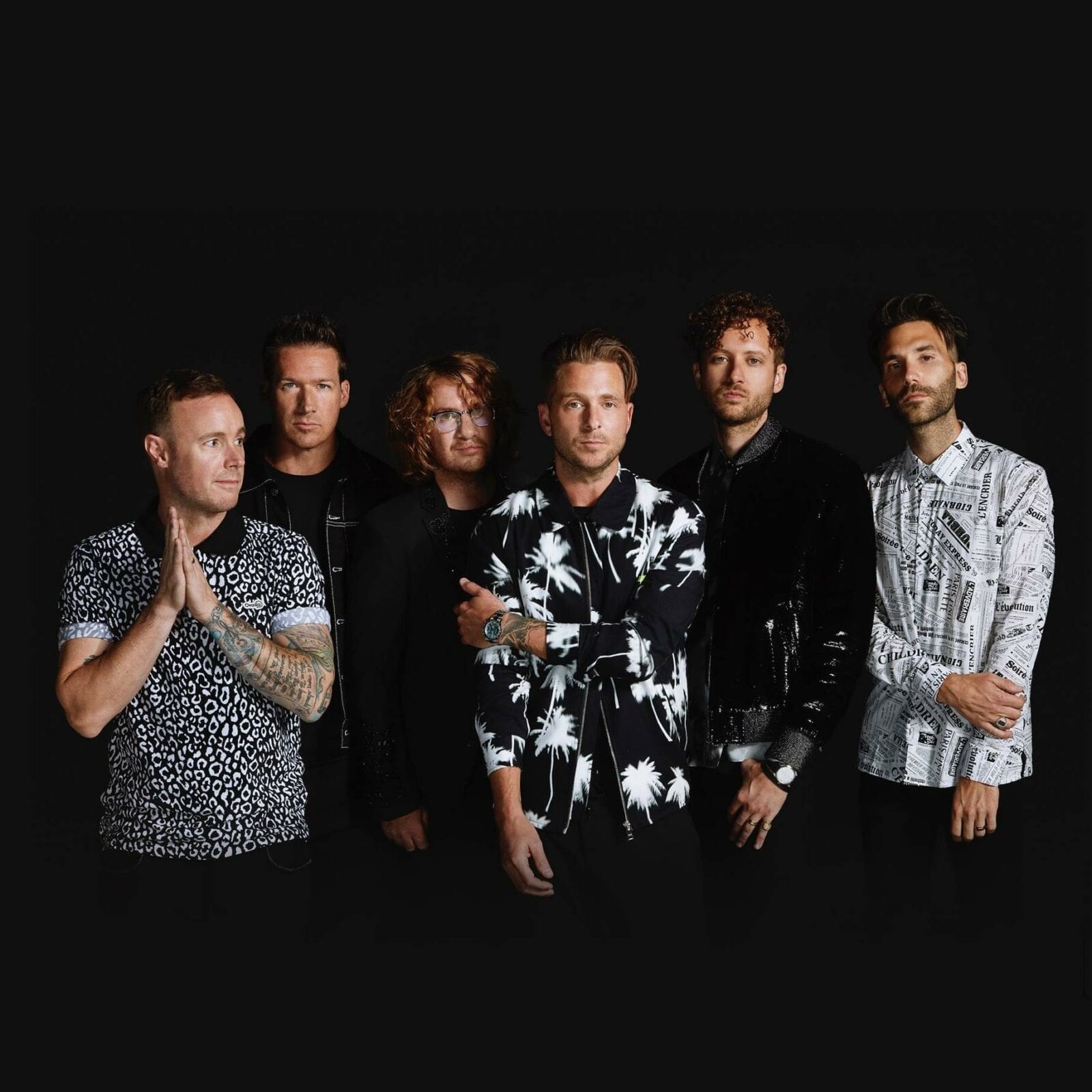 You might not know that OneRepublic is from Colorado or even recognize their band name at all, but you've absolutely heard their music. Most would assume that The Fray holds the title for Colorado's most famous band, but that honor actually goes to OneRepublic, a pop group that formed in Colorado Springs in 2002. With major chart-topping hits like "Apologize," "Counting Stars," and "Stop and Stare," the band has sold over 15 million records internationally to date.
But before OneRepublic was one of the biggest bands in the world, they were dropped by Columbia Records just two months before the release of their debut album. Their single "Apologize" became a huge hit anyway, earning the band a Grammy nomination and fans around the world.
Four albums and many, many radio-friendly songs later, OneRepublic might be a massively popular band, but they generally aren't thought of as a Colorado musical staple. Part of the reason for this could come down to the fact that acts like The Fray and Flobots found success in Denver's music scene first before reaching international audiences, but OneRepublic recorded in LA and found a large audience before they connected with Colorado listeners. Any way you slice it, OneRepublic is one of the most successful bands on the planet, and they're from Colorado.
As you can see, the Centennial State has helped shape many famous bands known all around the world. Even bands not from here have made an impact on Colorado's music history. Enjoy the show!