Did you know there are rattlesnakes in Colorado? While most careful visitors of our state's wilderness areas generally concern themself with bear, moose, and mountain lion safety, an interaction with a wild rattlesnake can not only be startling but also fatal.
Thankfully, rattlesnake-induced fatalities are extremely rare, and bites are not as common as you may expect after reading the warning signs at a trailhead. For example, despite the large population of rattlesnakes living in the 56,000 acres of JeffCo Open Space Parks, only one or two bites are typically reported each year from the millions of visitors.
So while the chances of a bad encounter are unlikely, there is still a lot of important information to know about rattlesnakes that can help prevent a dangerous interaction. To prepare you for any situation, let's take a look at the identifying aspects of the three different rattlesnake species in Colorado and outline exactly what to do when you encounter them.
Types of Rattlesnakes in Colorado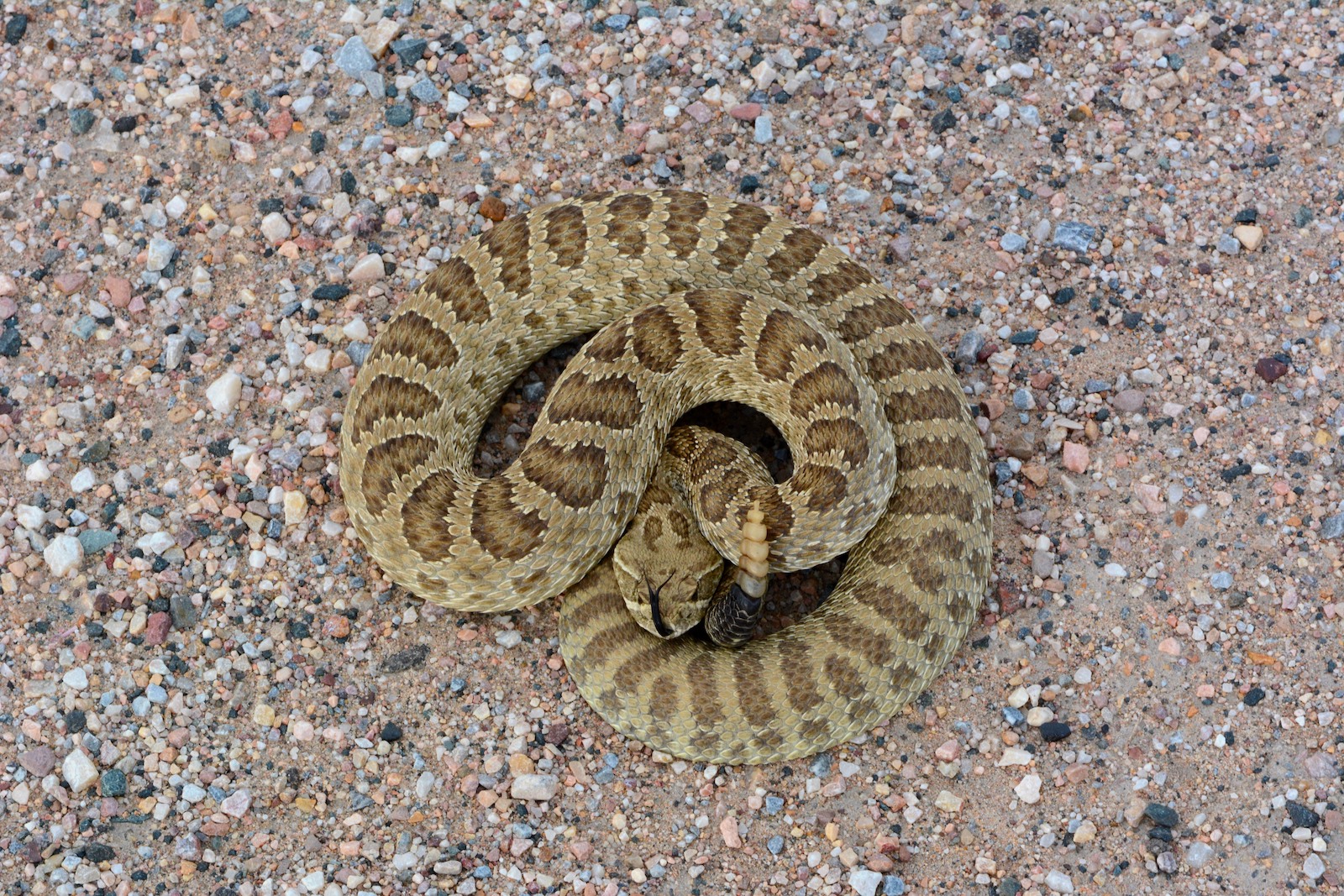 Of the 29 species of snake in the state, there are only 3 types of rattlesnakes in Colorado, all of which are venomous. In general, rattlesnakes are not aggressive but will defend themselves if threatened by a person, dog, or other disturbance. While most human-rattlesnake encounters occur in the fall, sightings are reported all year long in different parts of the state.
Before we get into the specific variations below, all of Colorado's rattlesnake species share a few distinct characteristics that can be used to help identify any one of them in the wild. In addition to the obvious "rattle" at the end of their tails, all of Colorado's rattlesnakes have a large, triangle-shaped head, vertical pupils, and a thick, heavy body.
Prairie Rattlesnake – Crotalus viridis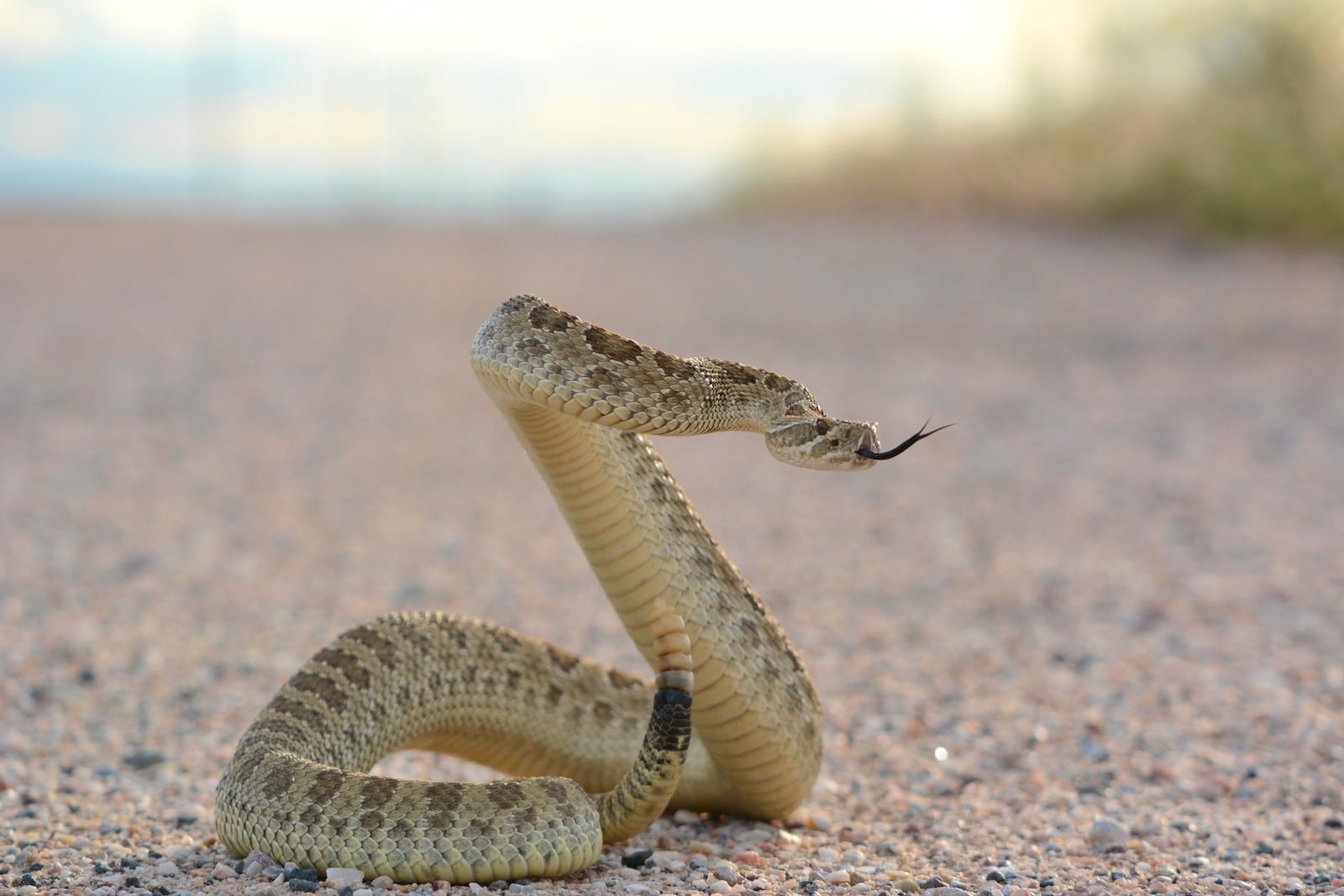 First, prairie rattlesnakes are Colorado's most common and largest rattlesnake species. Regionally, they are also known as "western rattlesnakes" and "Great Plains rattlesnakes."
In the summer, it is legal to hunt prairie rattlesnakes in Colorado within a limited season. To do so, a proper small game hunting licensing is required and Colorado Division of Wildlife regulations must be followed at all times.
Location: Nearly every area in Colorado has reported prairie rattlesnake sightings, with the exception of about a dozen central, high-elevation counties. There are many scattered prairie rattlesnake populations throughout the state, with the majority of encounters near the Colorado River, in the foothills of the Rocky Mountains, and on the plains of eastern Colorado.
Habitat: Prairie rattlesnakes are one of the most common venomous snakes in the US, and can live virtually anywhere that is below 9,500 feet in elevation. Like most reptiles, prairie rattlesnakes prefer a bit of ground cover and are often found slithering through thick grasses, dense bushes, and scrublands.
Appearance: Growing to be up to 3 to 4 feet in mature length, prairie rattlesnakes are massive, and generally appear as a muddled brown hue that contains red, gray, and other subtle colors. Most prairie rattlesnakes are dotted with dark blotches that are found symmetrically arranged on a lighter-toned background.
Midget Faded Rattlesnake – Crotalus concolor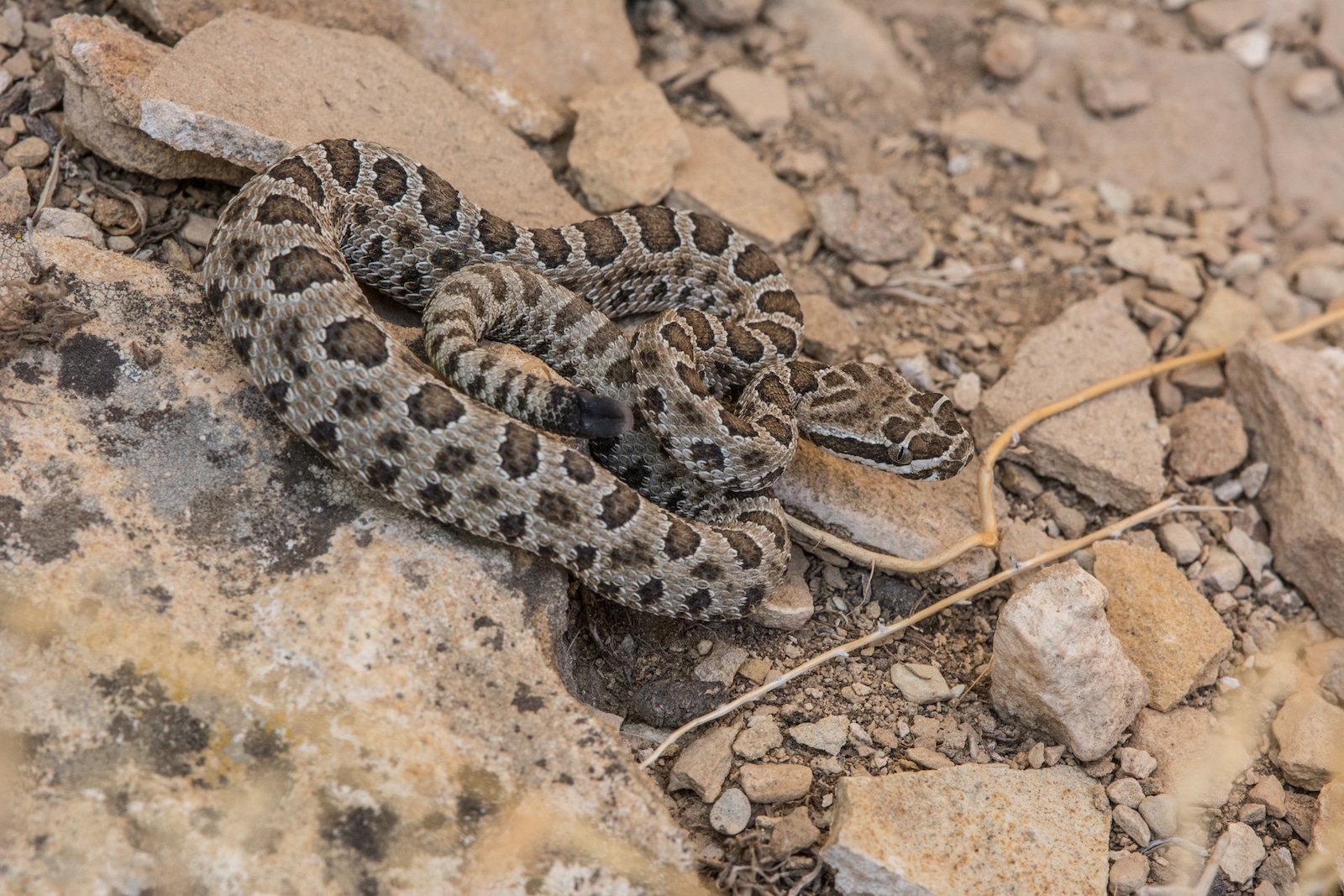 Once considered a subspecies of the Prairie Rattlesnake, Crotalus concolor (also Crotalus oreganus concolor) is another unique rattlesnake in Colorado, commonly referred to as the "midget faded rattlesnake," the "yellow rattlesnake," or simply the "faded rattlesnake."
Location: There is a limited population of midget-faded rattlesnakes in Colorado, with the only natural habitat found in the Green River and Colorado River basins. This includes snakes found in the Garfield, Mesa, Delta, Rio Blanco, and San Miguel counties.
Habitat: Scaling canyon walls with ease, midget-faded rattlesnakes are typically found near sandstone cliffs, and on rocky outcroppings near the Green or Colorado River. The snakes prefer south-facing areas with sunlight and protection from shrubs and groundcover.
Appearance: Crotalus concolor is nicknamed "midget" and "faded" due to the snake's length and color. Midget-faded rattlesnakes only grow up to be about roughly 2 feet long and are often tough to spot when idle due to their subtle coloring. Blending in with western Colorado terrain, midget-faded snakes are typically made of yellow, pink, and red scales that include a pattern of darker markings that slowly dull with age.
The Massasauga – Sistrurus catenatus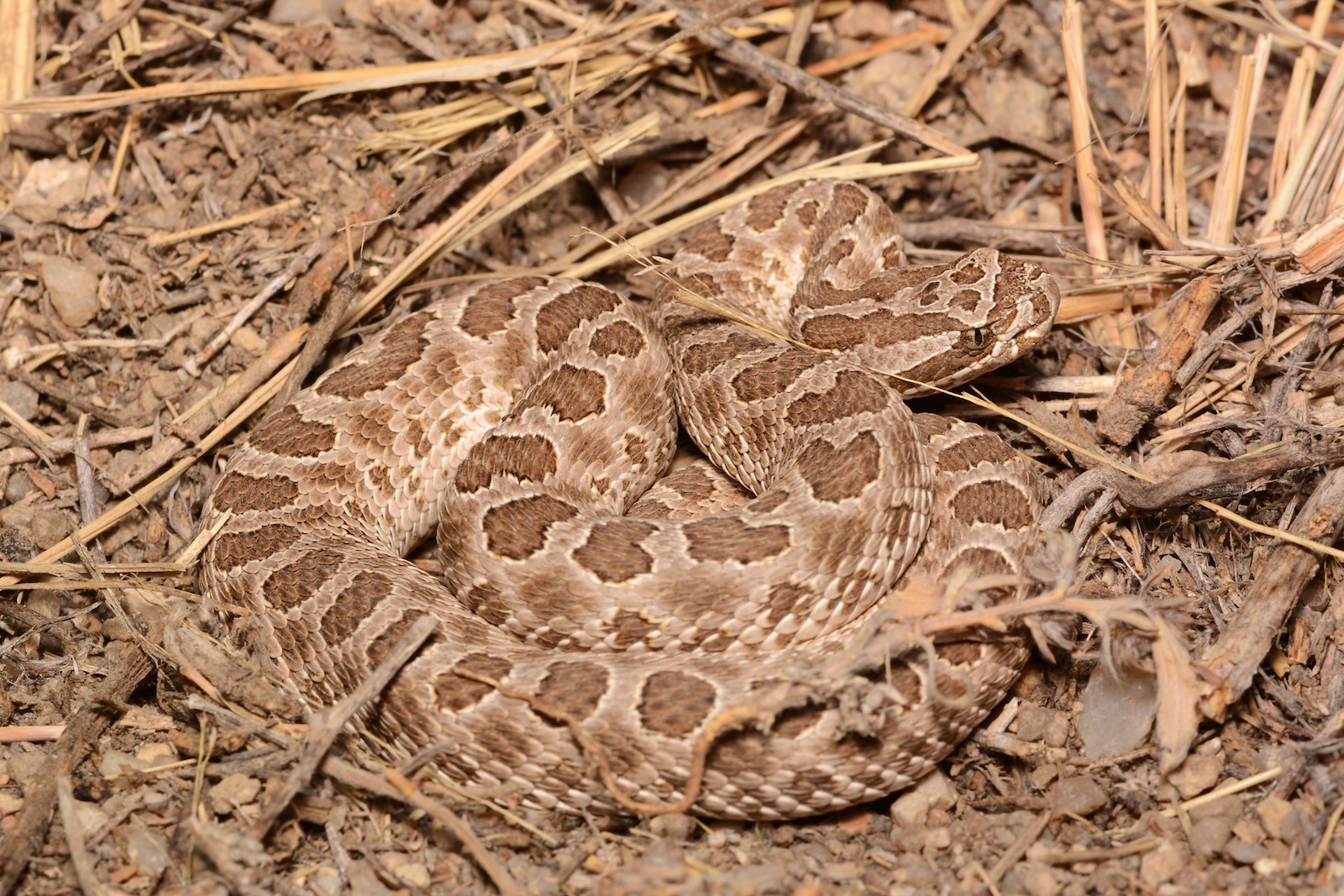 Finally, Colorado is also home to two subspecies of the massasauga rattlesnake. While the majority of the state's population are western massasaugas, (Sistrurus catenatus tergeminus), there is also a small population of desert massasaugas (Sistrurus catenatus edwardsii) that live in Colorado.
Location: Massasaugas are only found in southeastern Colorado. Primarily, sightings may occur in Lincoln, Bent, Crowley, Cheyenne, Otero, Kiowa, and Prowers County.
Habitat: Proceeding north and west into Colorado, you are less likely to see massasaugas, as the species prefers life below 5,500 feet in elevation. When in their habitat range, a Massasauga is usually found in rocky terrain, on sandy hills, and throughout dry, open grasslands.
Appearance: As the shortest rattlesnake in Colorado, mature massasaugas typically only grow up to be about 20 inches in total length. Western and desert massasaugas have a base color that is grayish or brown in appearance, and the snakes' bodies are almost always covered in dark blotches of various shapes and sizes.
What to do if you encounter a rattlesnake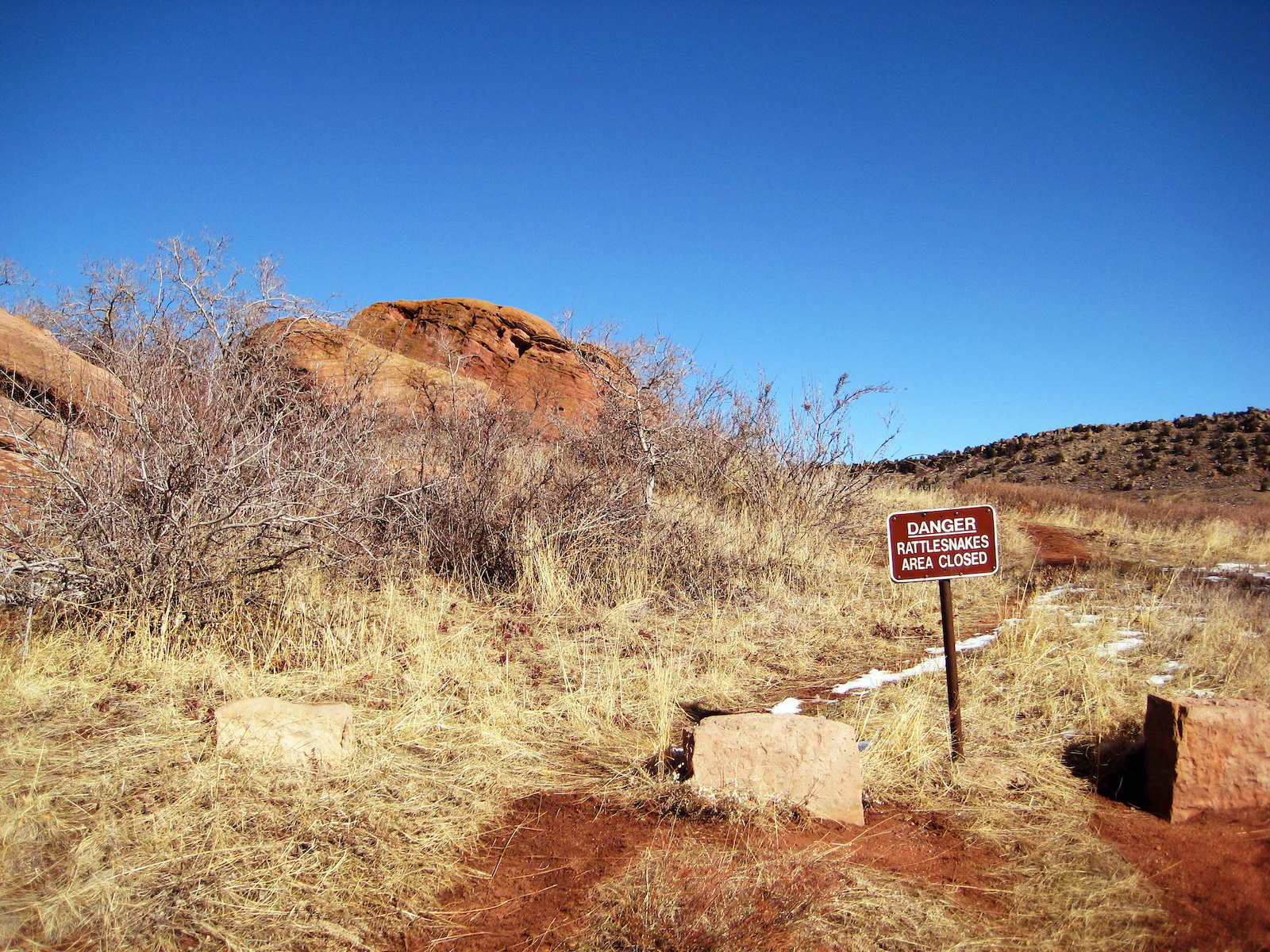 The best way to avoid a bad encounter with a rattlesnake is to always stay on the trail while exploring one of Colorado's wildlife areas. Rattlesnakes prefer to hide, so whereas they can occasionally be spotted crossing trails, interactions are much less common on highly trafficked paths in popular areas.
If you do encounter a rattlesnake in the wild, the most important thing to do is to try and not affect the reptile in any way shape, or form. This includes keeping your hands, feet, and pets to yourself, as well as resisting the urge to throw rocks or sticks at a seemingly menacing snake. Remember, these creatures are very venomous but will typically only bite a person if provoked.
In the absolute worst-case scenario, it is not illegal to kill a rattlesnake to protect your life or property in Colorado. With that said, the best way to protect yourself in any scenario is always to avoid as much contact and interaction as possible during any rattlesnake encounter.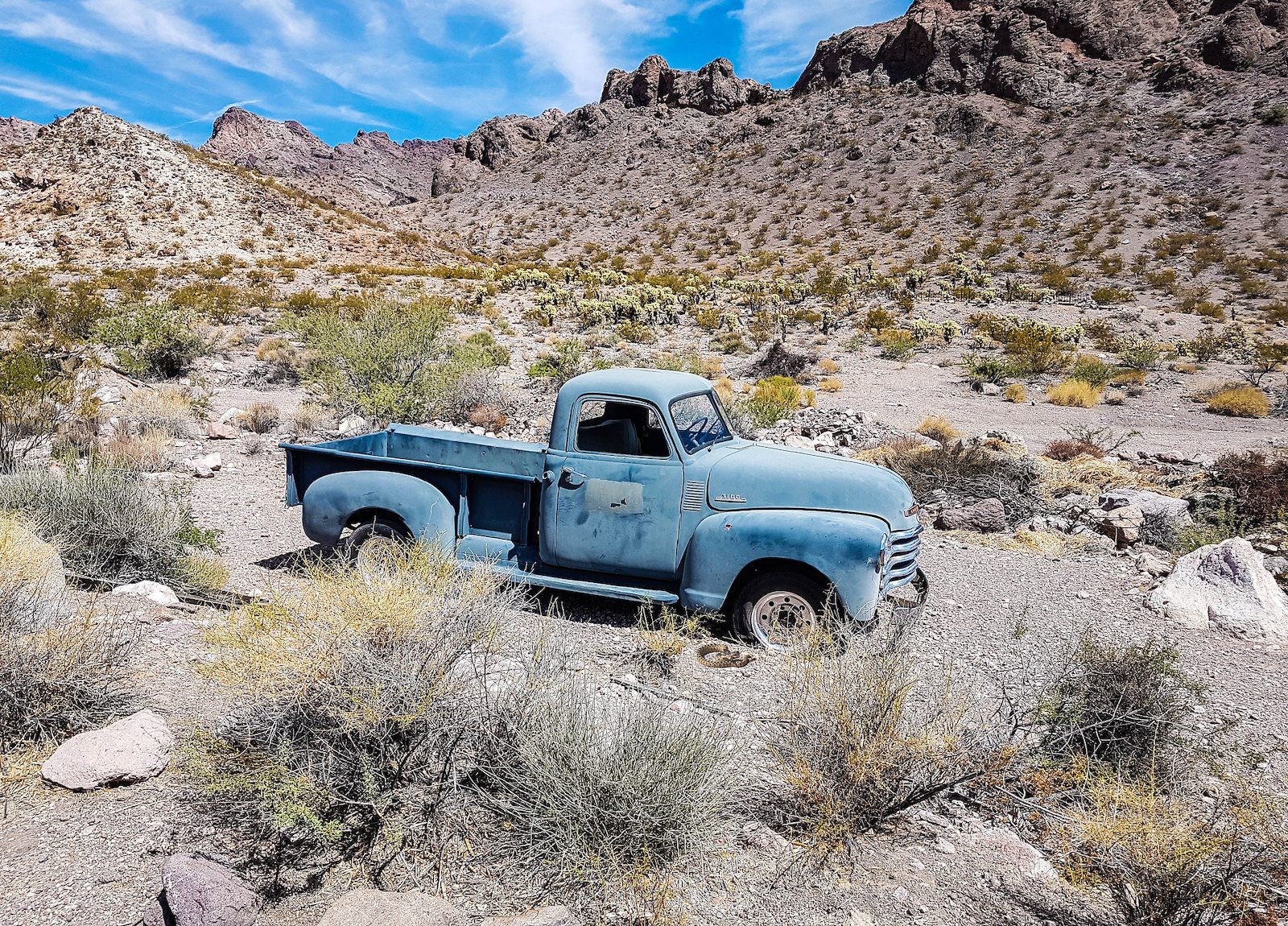 While you may view a rattlesnake as threatening, these animals are an important part of Colorado's ecosystem, both as the predator and prey of many different native species. Like in all experiences in nature, "leave no trace" guidelines should always be followed for the sake of the ongoing health and safety of Colorado's rattlesnakes and natural areas.
For more information on rattlesnakes and other species throughout the state, feel free to read our guide to snakes in Colorado.