With its pristine alpine surroundings and close proximity to cities located along the Front Range, Nederland is a favorite mountain destination for Coloradans and visitors alike. If you're considering a trip here, these top events are definitely worth planning your visit around.
Tucked away beneath towering peaks not far from Rocky Mountain National Park, Nederland looks and feels like it's a universe away from the crowded city of Boulder, yet it's just a half hour's drive away. Nederland boasts the natural beauty of Colorado's best-loved mountain destinations but without the steep prices and pretentious attitudes.
While staying in the area, consider spending the night at one of Nederland's top-rated hotels. From fitness festivals to what's undoubtedly hailed as Colorado's weirdest party, here are the top events in Nederland in chronological order:
Frozen Dead Guy Days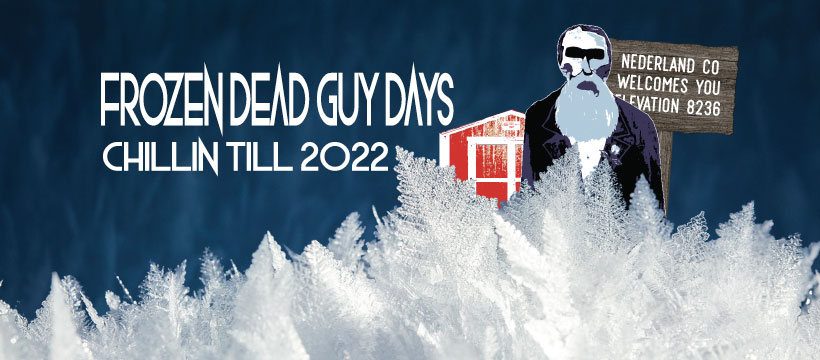 Frozen Dead Guy Days is the state's weirdest party, and its reputation has swelled to the point that this event is now known around not just America but the world. The event features 30 live bands, tons of local beer and specialty cocktails, loads of food options, and ridiculous games like coffin racing, polar plunges, frozen t-shirt contests, ice turkey bowling, and human foosball.
This wild and bizarre tradition celebrates the "you can't make this stuff up" legacy of Bredo Morstoel (aka Grandpa), a very real person who happens to be frozen in a state of suspended animation in a Tuff Shed in the mountains above Nederland at this very moment.
The full story behind this incredible Colorado tradition is one you'll be fascinated to learn about, and whether you're into frozen dead people, great music, food, beer, weird games, dancing, or some combination of all of the above, this event is for you. Frozen Dead Guy Days takes over Nederland every March and is beloved by visitors from Colorado and around the world.
If you're interested in checking this event out, it's recommended to find accommodations well in advance.
Fri-Sun, March 18 – 20, 2022 | frozendeadguydays.org
Nederland Farmers Market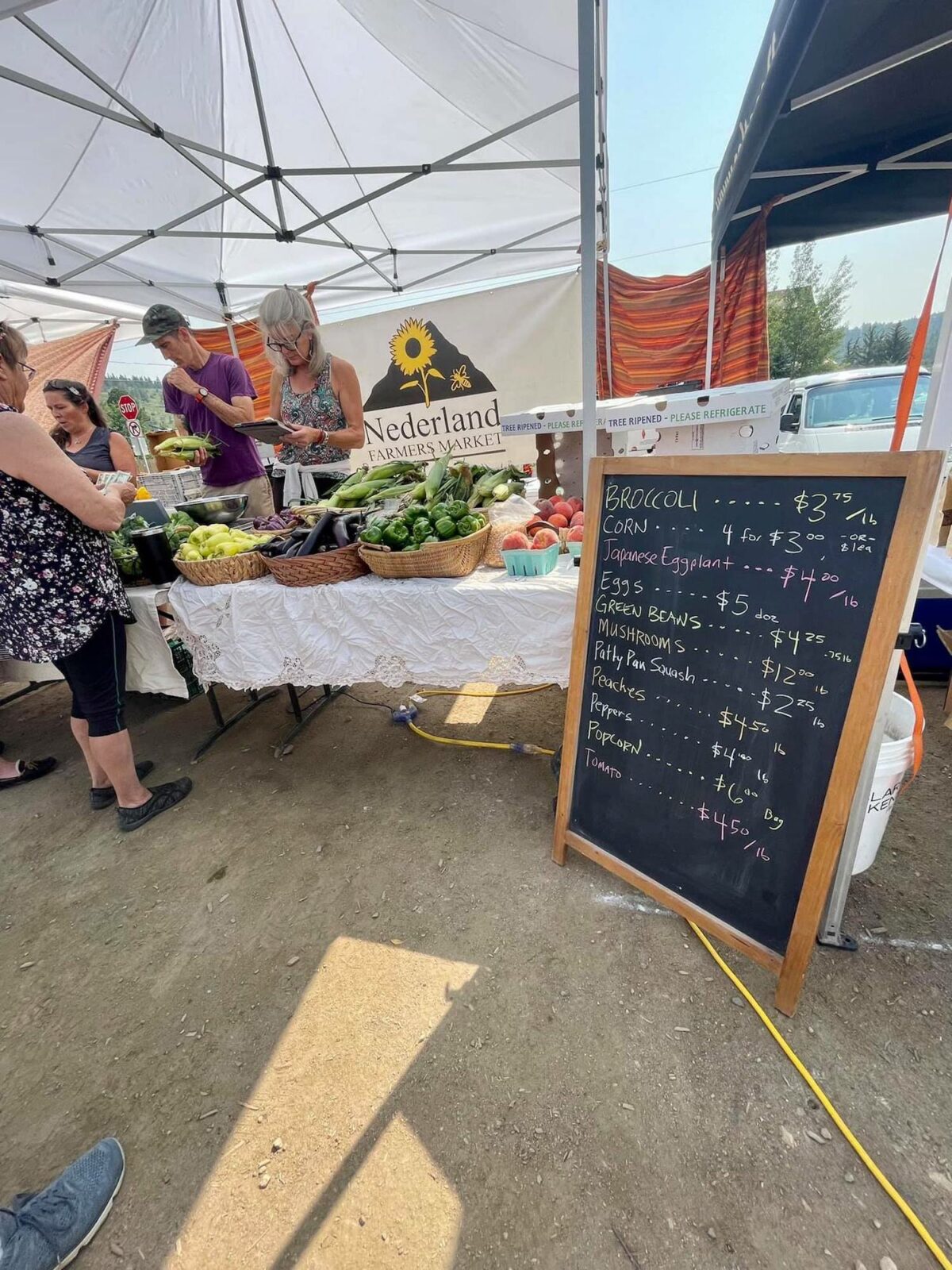 It's an absolute joy to shop for fresh produce, bread and pastries, meats and cheeses, and handmade offerings crafted by local makers in this gorgeous mountain setting. Nederland's annual Farmers Market delivers a stellar outdoor market experience from May through September.
You'll find everything here you'd expect from a charming small-town farmer's market, plus premium spirits made by the local Gold Dirt Distillery. It's an excellent way to spend a Sunday morning whether you're gathering fresh ingredients for your next big meal or are content to take in the sights and sounds of the market in the cool mountain air.
Bi-weekly Sundays, May 8 – October 2, 2022| nederlandfarmersmarket.org
High Peaks Art Festival
Featuring work from a talented cast of local and national artists, the High Peaks Art Festival is held in June every year. You'll find a broad range of works to revel in here, from ceramics to paintings to photographs and sculptures. It's a great opportunity to support and enjoy art in a gorgeous mountain setting.
Sat-Sun, June 25 – 26, 2022 | highpeaksartfestival.com
Mountain Forum for Peace Annual Yard Sale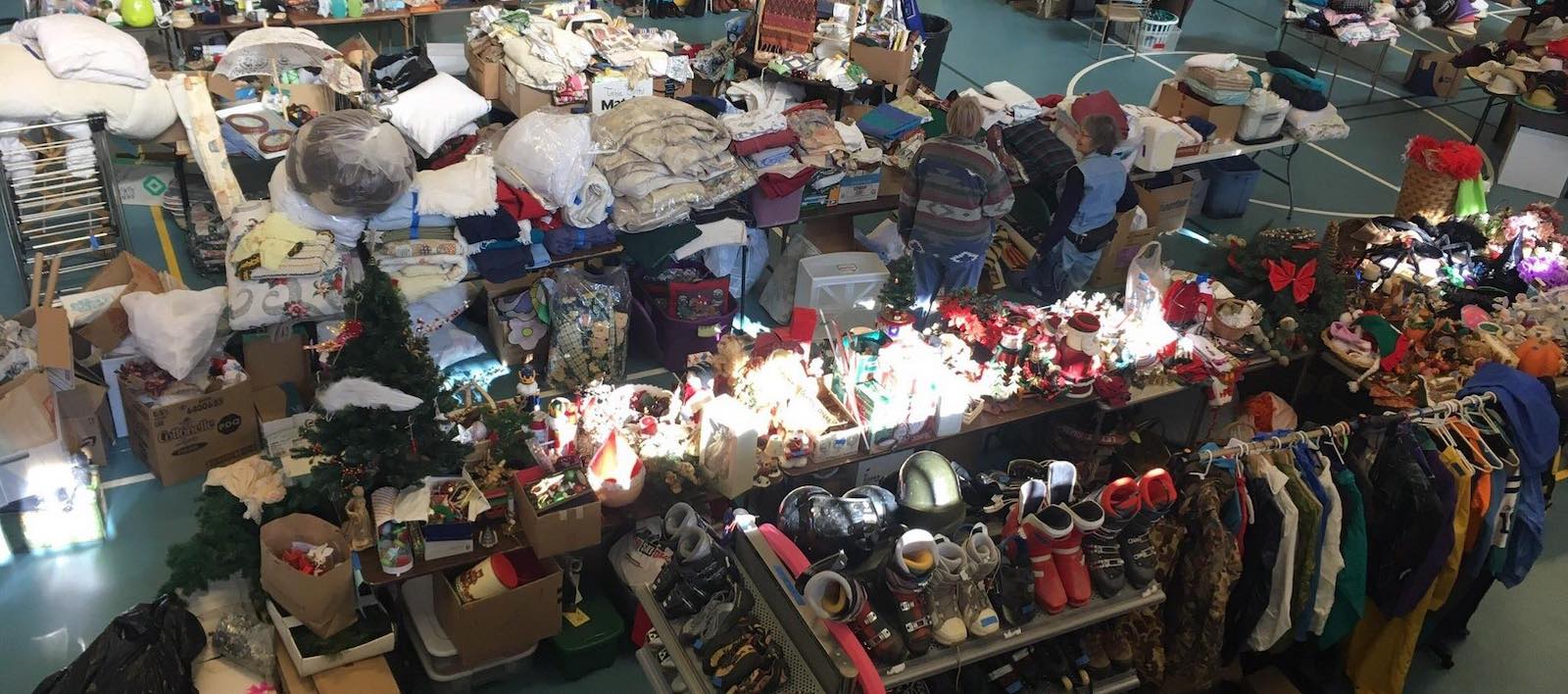 Founded in 1985, the Mountain Forum for Peace is committed to bringing peace and non-violence into the community of Nederland. The organization's annual yard sale offers visitors a glimpse into the lives of community residents, and a chance to purchase a myriad of unique items. This annual event typically takes place each July and is open to everyone.
TBD 2022 | mountainforumforpeace.com…
Oktoberfest
To part ways with summer and welcome the cool weather and stunning fall foliage, Nederland hosts its own Oktoberfest. This event features the beloved Oktoberfest trappings the world knows and loves, like German beer, food, and outfits. But the event also features a "Fondo" style bike race.
Translated into English from Italian, the term means "Big Ride," and at 75 miles long, the description certainly fits this exciting fall race. Nederland is beautiful any time of the year, but this festival coincidences with the bursts of golden leaves that surround the town every fall and makes for an unforgettable visit.
TBD 2022 | nederlandco.org
NED*NED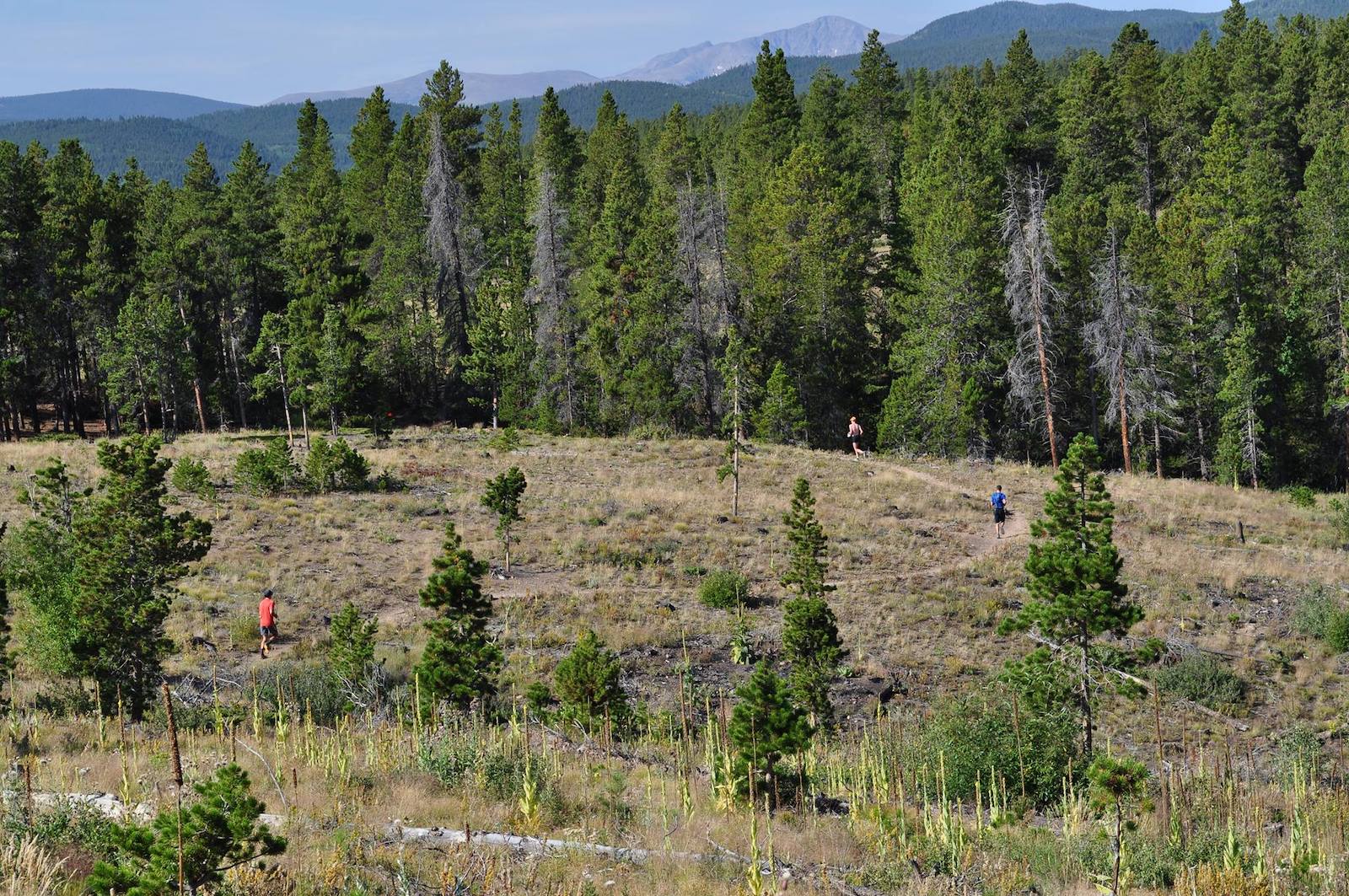 This beloved 30-year tradition is a half marathon that treks through gorgeous single-track mountain trails surrounding Nederland. If you're looking for a fun race that's family-friendly, NED*NED is sure not to disappoint.
Dogs on leashes are invited to join the race, and costumes are encouraged––the more absurd the better. The race usually takes place in September right as the leaves begin to change.
Saturday, September 10, 2022 | nednedrun.com
Holiday Mountain Market
This charming holiday event benefits Nederland Area Seniors, a nonprofit that helps enhance the quality of life of local seniors.
With a diverse selection of handmade items like art, food, jewelry, clothing, music, books, crafts, candles, and beauty products, this is a great chance to support Nederland makers, get your holiday shopping taken care of, and pick something nice up for yourself while supporting a great cause at the same time.
In a word, Nederland is eccentric, and the unique items created by its residents are thought-provoking, interesting, and informed by the natural beauty surrounding Nederland. You'll find things you can't get anywhere else at this fun holiday market.
TBD 2022 | nederlandco.org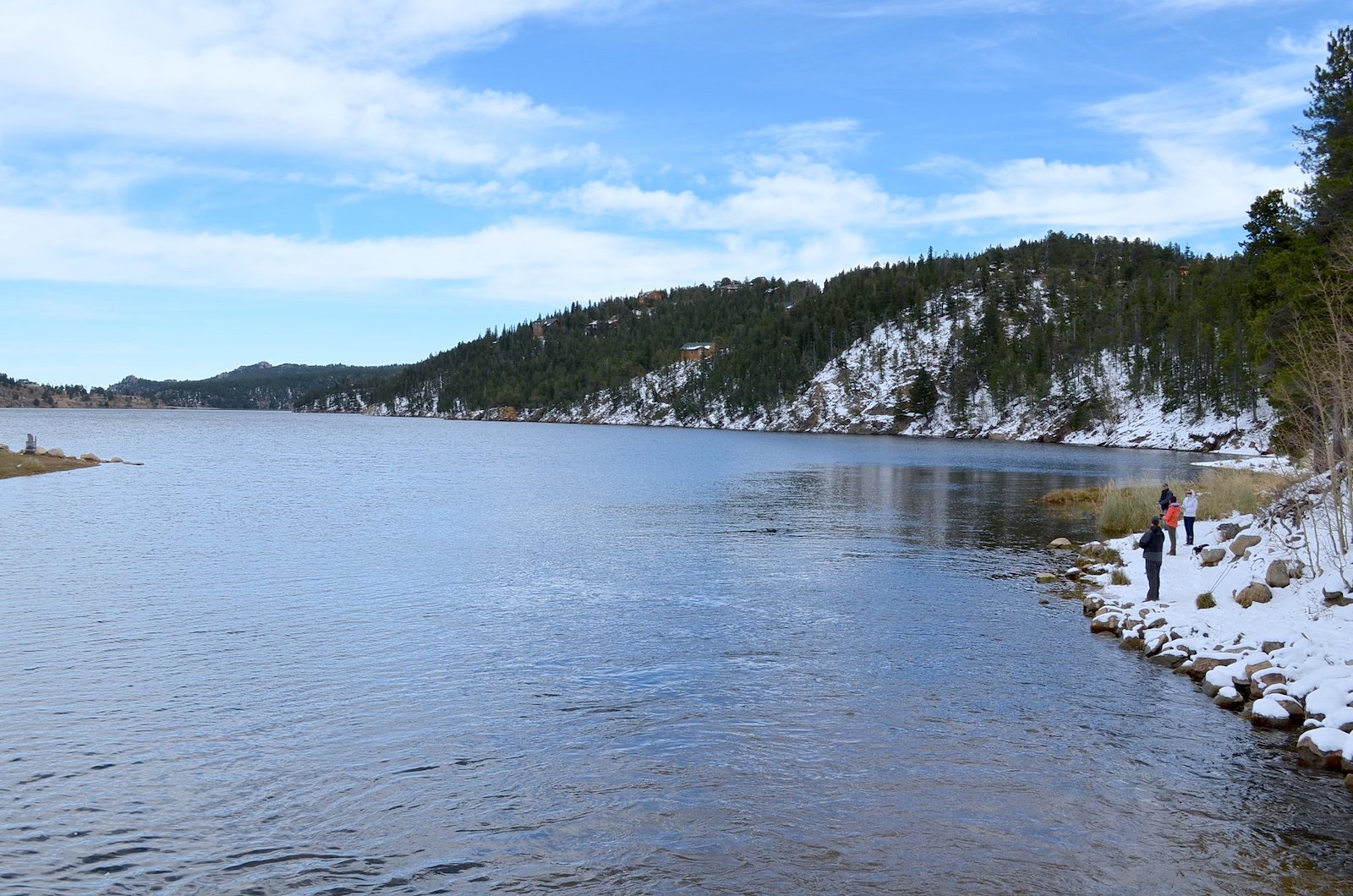 Located just 16 miles west of Boulder, but in a world of its own, Nederland is known and loved in Colorado for its natural beauty and alternative and welcoming personality.
A stellar place to experience during any time of the year with fantastic shops and restaurants, to check out, warm, rugged people to meet, and a sprawling alpine wilderness nearby to explore, Nederland is a truly unforgettable place.