Surrounded by pristine alpine beauty and brimming with rugged charm, and hosting a myriad of year-round events and festivals, Buena Vista is a near-perfect mountain town.
Whether you're visiting with some friends, your romantic partner, or the whole family, there's always something fun happening in Buena Vista. From comedy and live music events to festivals that celebrate food, fitness, and the holidays, there is something for everyone here. And while staying in the area, consider spending the night at one of these top-rated Buena Vista hotels.
In chronological order, here are the top events in Buena Vista:
Friday Concerts at the Farm
Hosted by the gorgeous Turner Farm in Buena Vista, the Friday Concerts at the Farm live music series delivers unforgettable performances enhanced by the cool mountain air and incomparable setting.
You'll hear terrific music performed by an array of handpicked artists during this live music series, which typically runs Fridays through September. Audiences are invited to bring their own chairs and picnics.
Fridays, TBD 2022 | buenavistacolorado.org…
Gold Rush Days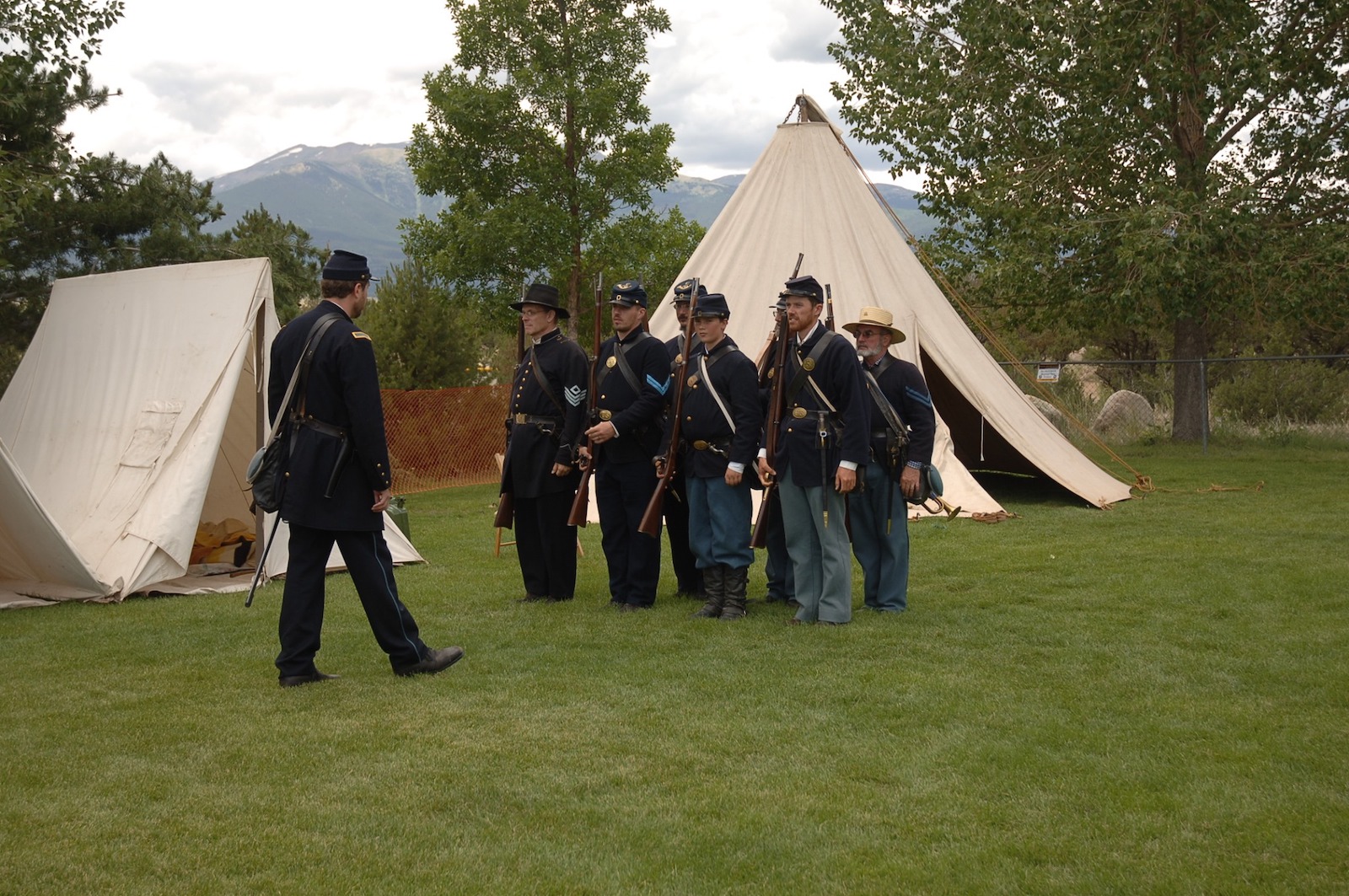 In what's easily one of the best weekends to visit Buena Vista all summer, Gold Rush Days packs in an impressive amount of beer, food, music, and memorable activities into just a couple of days each year.
Locals and visitors alike eagerly await this stellar local festival throughout the year, which includes a beer garden, entertaining historical reenactments, a triple crown burro race, heartwarming performances of old cowboy songs, and other live music, an art and craft fair, and loads of tasty food.
If you've never visited Buena Vista, there's no better chance to see what this charming community is all about than Gold Rush Days.
TBD 2022 | buenavistacolorado.org…
Seven Peaks Festival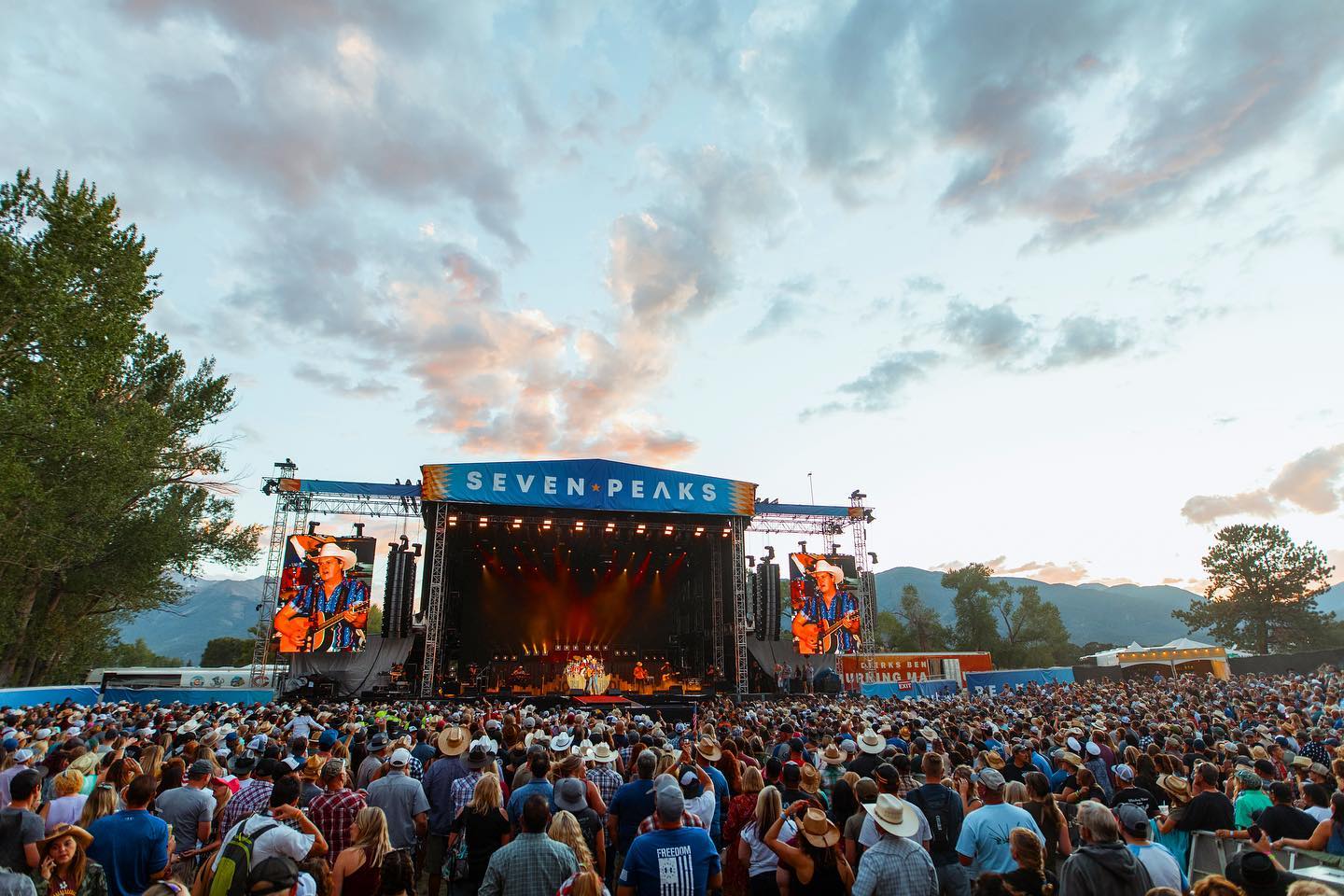 Billed as the iconic musician Dierks Bentley's mountain getaway and a unique high altitude country music experience, the Seven Peaks Festival brings some of the country's biggest stars to Buena Vista.
The event is usually held over Labor Day weekend, and invites country music lovers to camp beneath the stars and revel in the music of their favorite artists in the crisp autumn air. If you love the outdoors and country songs, this is a can't miss Buena Vista event.
TBD 2022 | sevenpeaksfestival.com…
Rapids and Grass Beer Fest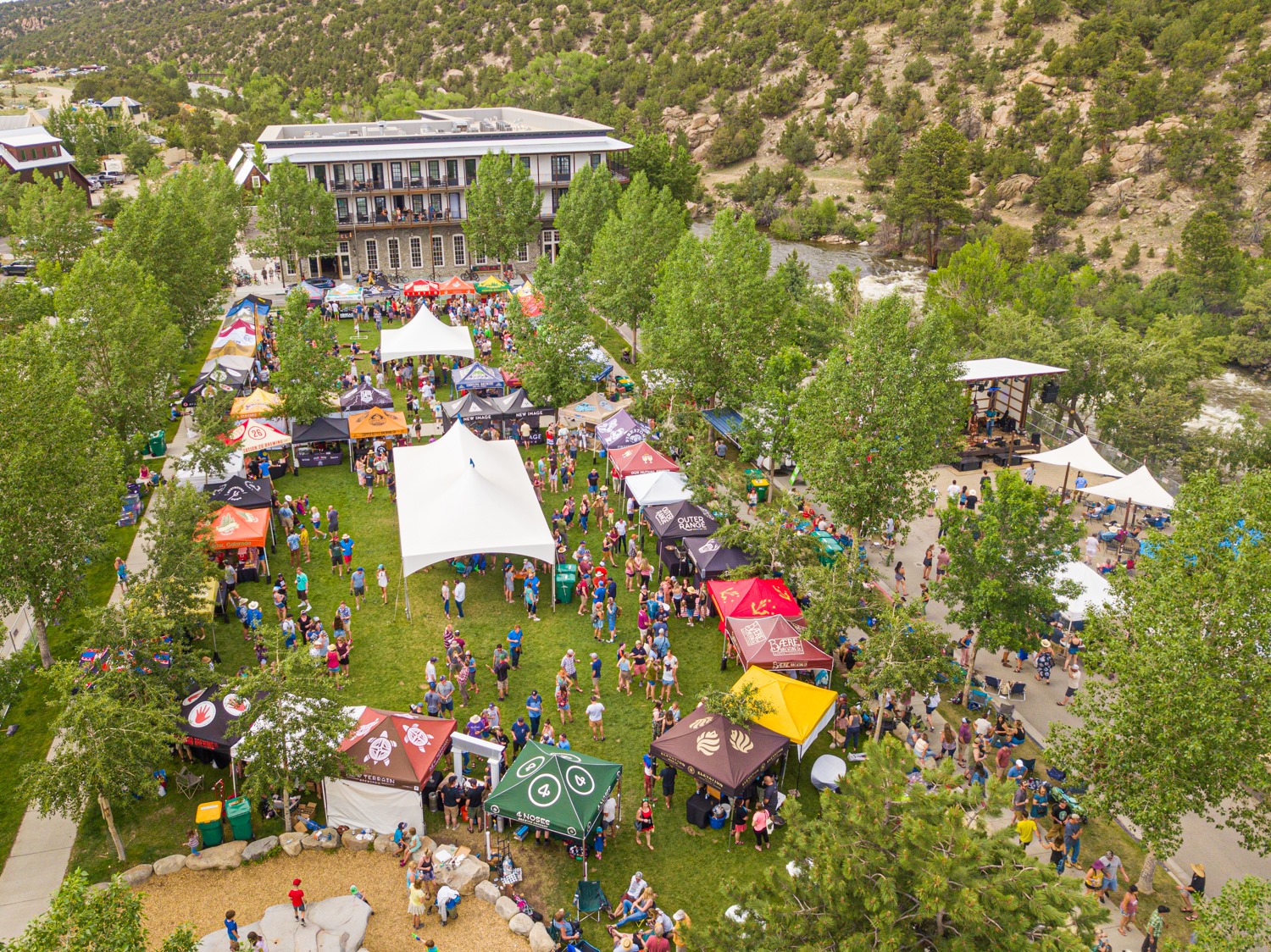 Like many great festivals and gatherings, this one took a hit because of COVID-19 in recent years, but will hopefully make its triumphant return very soon. The Rapids and Grass Beer Fest is geared towards those with a special affinity for river rafting, beer, and live music.
Featuring tempting beverage offerings from over 50 local and regional craft breweries, cideries, and distilleries, this festival brings a raucous bluegrass party to the banks of the beautiful Arkansas River every summer. Nearby camping and other accommodations are offered so you won't have to stray too far from the party during this excellent weekend.
TBD 2022 | rgfest.com
Buena Vista Contin-Tail Gem, Mineral, & Fossil Show
With more than 30 years of legacy to its name, the Buena Vista Contin-Tail Gem, Mineral & Fossil Show is Colorado's largest mineral and gem show.
Featuring dazzling offerings from over 100 gem, mineral, fossil, and rock dealers, the immaculate splendor of the natural surroundings adds to the unique experience of this special gathering, which typically takes place in August each year at the Buena Vista Rodeo Grounds.
Thur-Sun, August 11 – 14, 2022 | bvrockshow.com
Turner Farm Applefest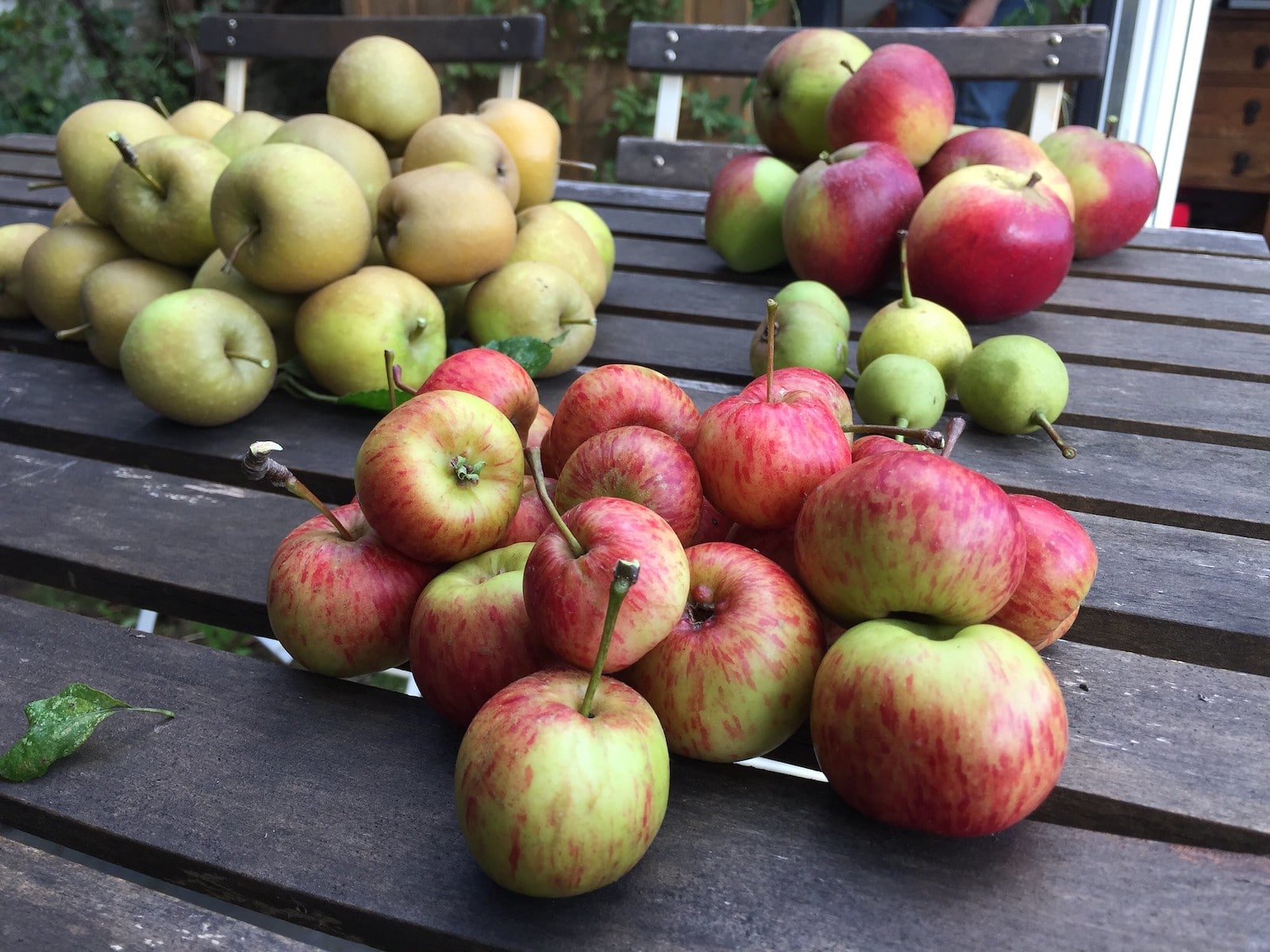 Featuring live music, all things apples, and a fascinating piece of living Colorado history, the Turner Farm Applefest is one of Buena Vista's best yearly events.
Hosted each September, there is an apple pie eating contest, costumed actors dressed as Colorado homesteaders, and even the chance to churn butter and learn how blacksmithing worked during the pioneer days. In the crisp fall mountain air and surrounded by some of the state's tallest peaks, the Turner Farm Applefest truly is a festival you won't want to miss.
TBD 2022 | buenavistaheritage.org…
The Great State Tomato War
During this benefit the Rotary Club of Buena Vista to raise money for the Dolly Parton Imagination Library project, you're invited to "throw some tomatoes so the kids can read good!" according to festival organizers.
This is a new event inspired by a similar one that was popular in Colorado's High Country during the 1980s. During this unique event, thousands of pounds of tomatoes are hurled by and at participants in an all-out war in which only the strong and sufficiently goggled survive (you don't want to show up to this event without eye protection).
TBD 2022 | buenavistacolorado.org…
Tenderfoot Grape Stomp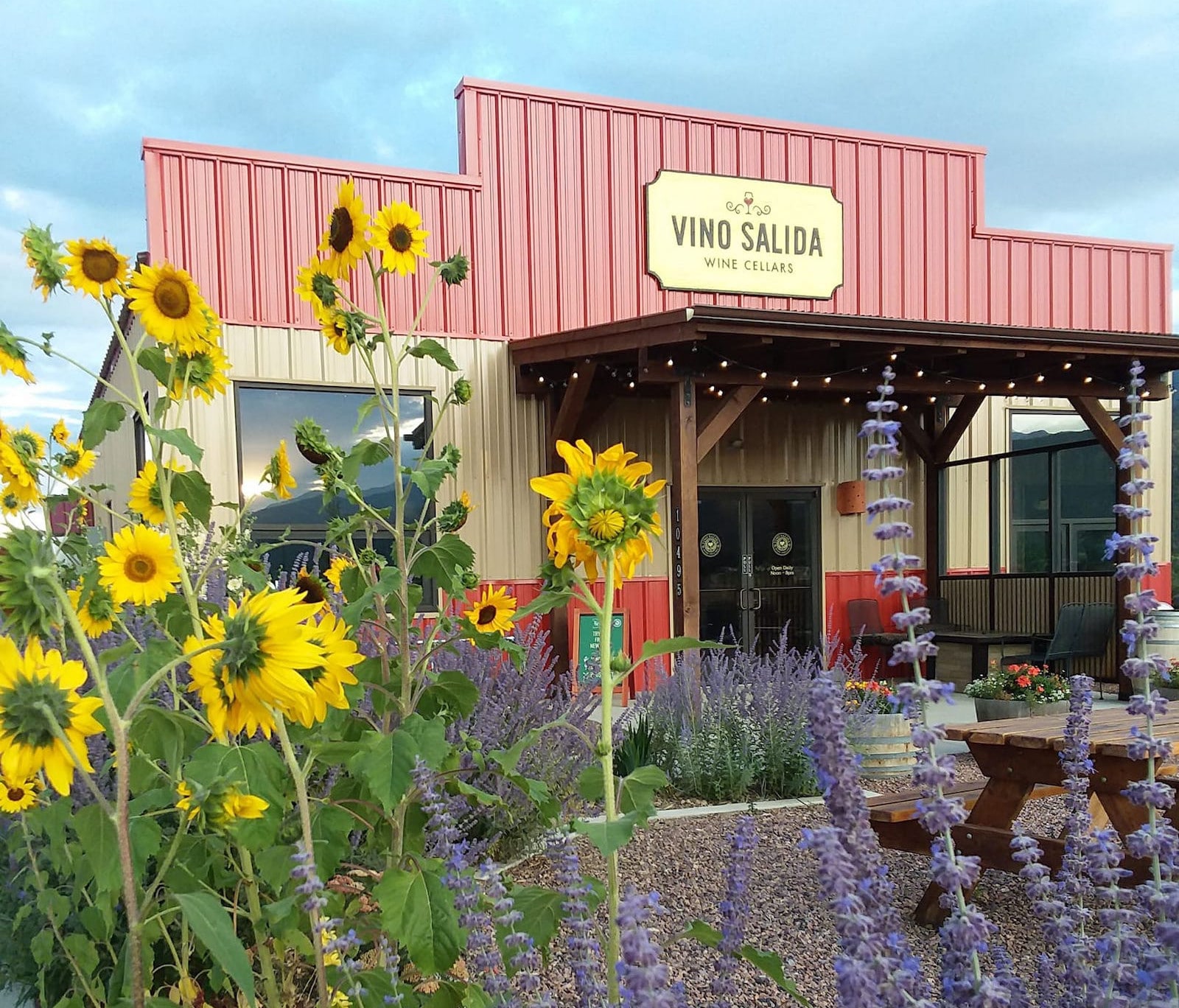 If you've ever wanted to express your anger and help create something wonderful at the same time, this is your chance. Hosted by Buena Vista's Vino Salida Wine Cellars, the annual Tenderfoot Grape Stomp invites people to crush grapes into smithereens before enjoying some terrific wine and checking out the winery.
Bringing some clothes you don't mind getting stained and sticky in is highly recommended.
TBD 2022 | vinosalida.com/events
Buena Vista Christmas Opening
This local holiday tradition brings small business owners, visitors, and residents together to usher in the winter season. The Buena Vista Christmas Opening features pictures with Santa, a parade of lights, a craft fair, holiday music, and delicious treats. It offers loads of activities to keep kids occupied and plenty of fun for adults as well.
Saturday, December 3, 2022 | buenavistacolorado.org…
Buena Vista is easily one of Colorado's most rewarding mountain destinations even without these stellar annual events. But if you're planning a visit here, it makes sense to base your trip around one of these terrific festivals, gatherings, or holiday traditions.