Colorado Springs is a great place for fun outdoor activities, beautiful natural scenery, and several top festivals throughout the year. These local events offer something for every interest and celebrate everything from music or culture to wine or sports.
Keep in mind that dates, venues, and other information about an event can change. Please check the organizer's website for the most up-to-date information and more about rules, pricing, and parking. Remember to search for hotels in Colorado Springs to reserve a great spot to stay.
Here is a look at some of the most popular festivals in Colorado Springs in order of occurrence during the year:
Colorado Springs Chinese New Year Festival
The Colorado Springs Chinese New Year Festival is held annually at the Colorado Springs City Auditorium at the start of the year. Some of the past celebrations have included Chinese and Asian entertainment, a marketplace, and traditional cuisine.
This event is made possible by the Colorado Springs Cultural Institute. This non-profit organization was founded in 2001 with the goal of helping promote understanding and better awareness of Chinese traditions and culture.
January | cscci.org/CNYF
Wine Festival of Colorado Springs
The Wine Festival of Colorado Springs is Southern Colorado's longest-running wine fest with the first event being held in 1992. Activities during this multi-day festival, include wine and lunch pairings, expert-led seminars, cheese, and wine pairings, wine dinners, an auction, and a grand tasting event.
Proceeds from the event benefit arts in the community, including The Colorado Springs Conservatory. Each year has a theme, such as The Wines of Southern France, Biodynamic Wines, Washington State Wines, and The Wines of Italy.
early March | winefestivalofcoloradosprings.com
Meadow Grass Music Festival
The MeadowGrass Music Festival is a three-day yearly music celebration that started in 2009. The event is made possible by the Rocky Mountain Highway Music Collaborative, which works to support local artists and promote live music in the Pikes Peak Region.
The mission of this family-friendly festival is to bring local and regional performers together with world-class musicians. For those wanting to stay close by, there is on-site camping available, including spaces for RVs. There is also food, local vendors, activities for kids, and a beer festival.
late May | rockymountainhighway.org
Territory Days
Territory Days is a three-day festival taking place every Memorial Day Weekend in historic Old Colorado City, on the west side of Colorado Springs. It's evolved from a small local fest to one of Colorado's largest street fairs in its more than 45-year run.
There are hundreds of booths for hand-made crafts and food. For entertainment, dozens of bands play throughout the weekend on three different stages, and attendees can also expect educational displays and patriotic tributes. Admission to this family-friendly event is completely free.
late May over Memorial Day Weekend | shopoldcoloradocity.com/territory-days
Colorado College Summer Music Festival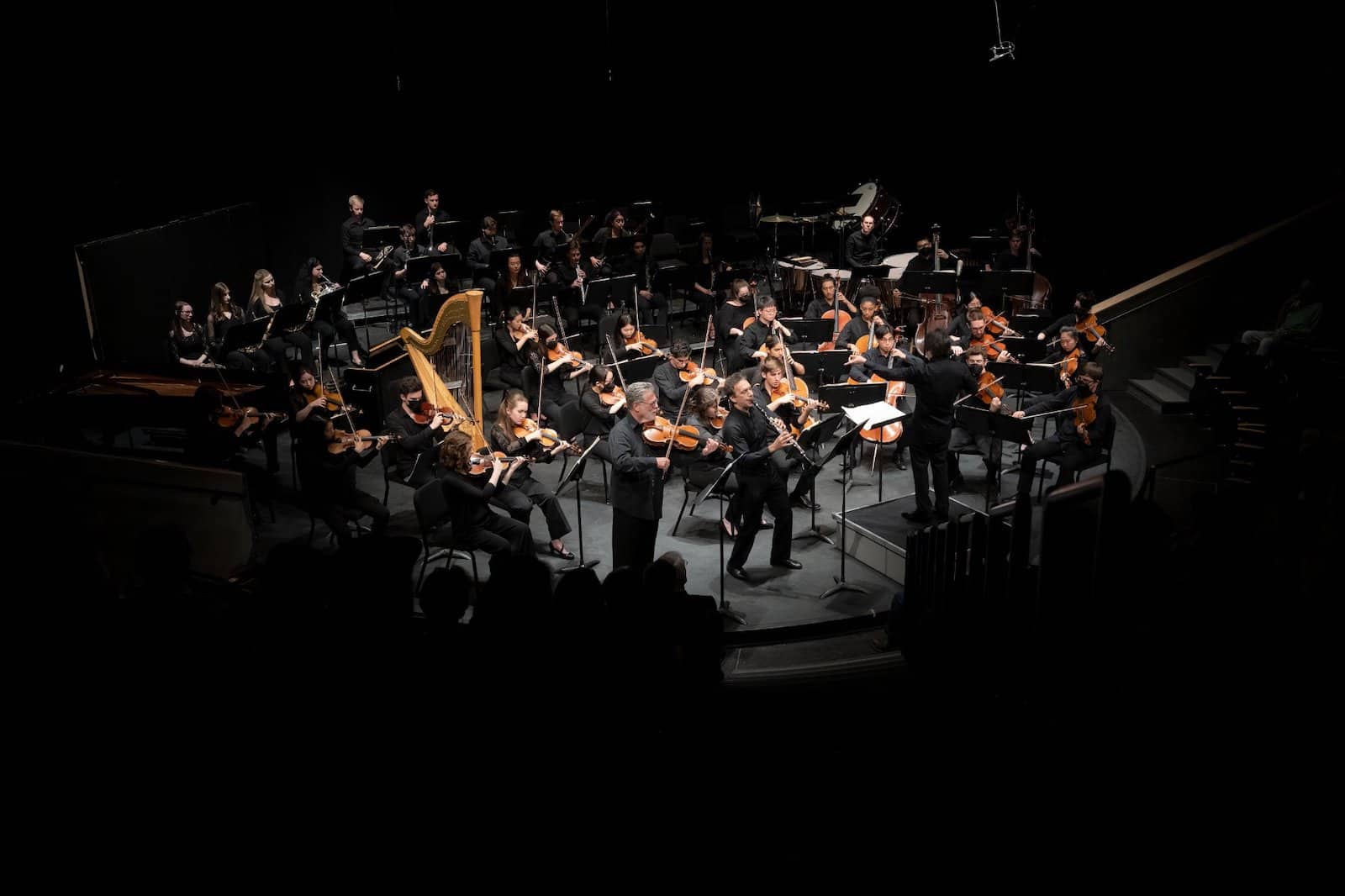 The Colorado College Summer Music Festival is a three-week program for advanced music students at Colorado College. The music students perform at various concerts throughout the festival for the community to enjoy.
In addition to providing a rewarding educational experience for aspiring musicians, the goal of the event is to showcase classical music to the Pikes Peak region. Some of the instruments you may hear include, piano, clarinet, bassoon, violin, cello, oboe, trumpet, trombone, flute, and horn.
early June | coloradocollege.edu/other/summermusicfestival
Star Spangled Symphony & July 4th Block Party
The Star Spangled Symphony & July 4th Block Party is a concert and festival to celebrate the Fourth of July. It takes place in Downtown Colorado Springs at the Pikes Peak Center. The 80-minute concert is free and open to the public and features popular patriotic songs, such as America the Beautiful.
The street will be closed for one block for the festivities. In addition to the concert, attendees can enjoy a beer garden and a variety of food vendors. The website has a list of stations to tune in to so you can enjoy the music and a map of where to see the fireworks display.
July 4 | visitcos.com/events/star-spangled-symphony-july-4th-block-party
Rocky Mountain State Games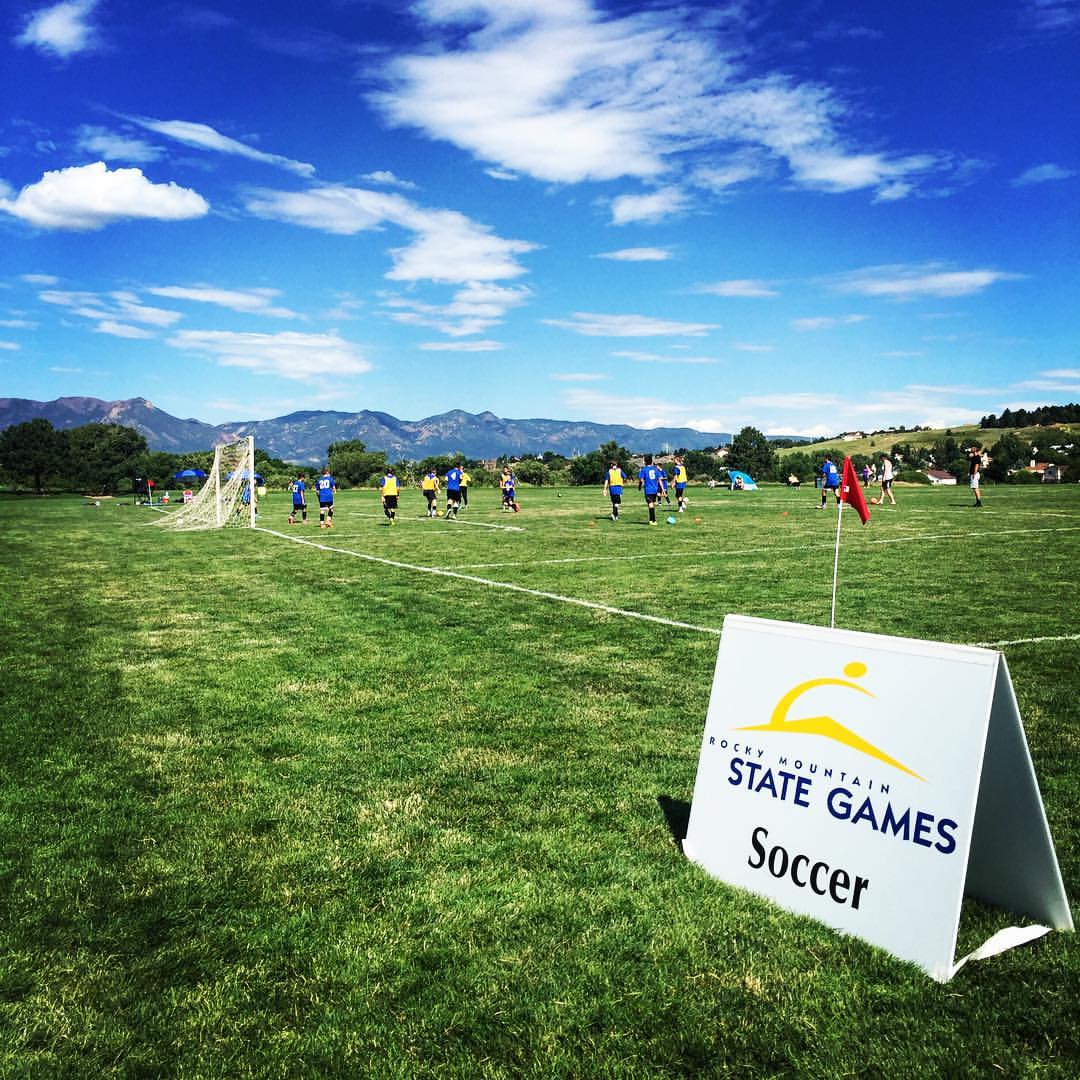 The Rocky Mountain State Games, also known as RMSG, is the largest multi-sport festival in the state. The activities are for all ages and athletic abilities, including participants with physical disabilities, visual impairments, and intellectual and/or developmental disabilities (IDD).
Games are scheduled on multiple days and at various venues in Colorado Springs and the Pikes Peak region. Sports include badminton, pickleball, powerlifting, tennis, swimming, Special Olympics, figure skating, disc golf, cycling, baseball, cornhole, slow-pitch softball, and lacrosse, to name a few.
mid July | coloradospringssports.org/rockymountainstategames
Colorado Springs Intertribal Powwow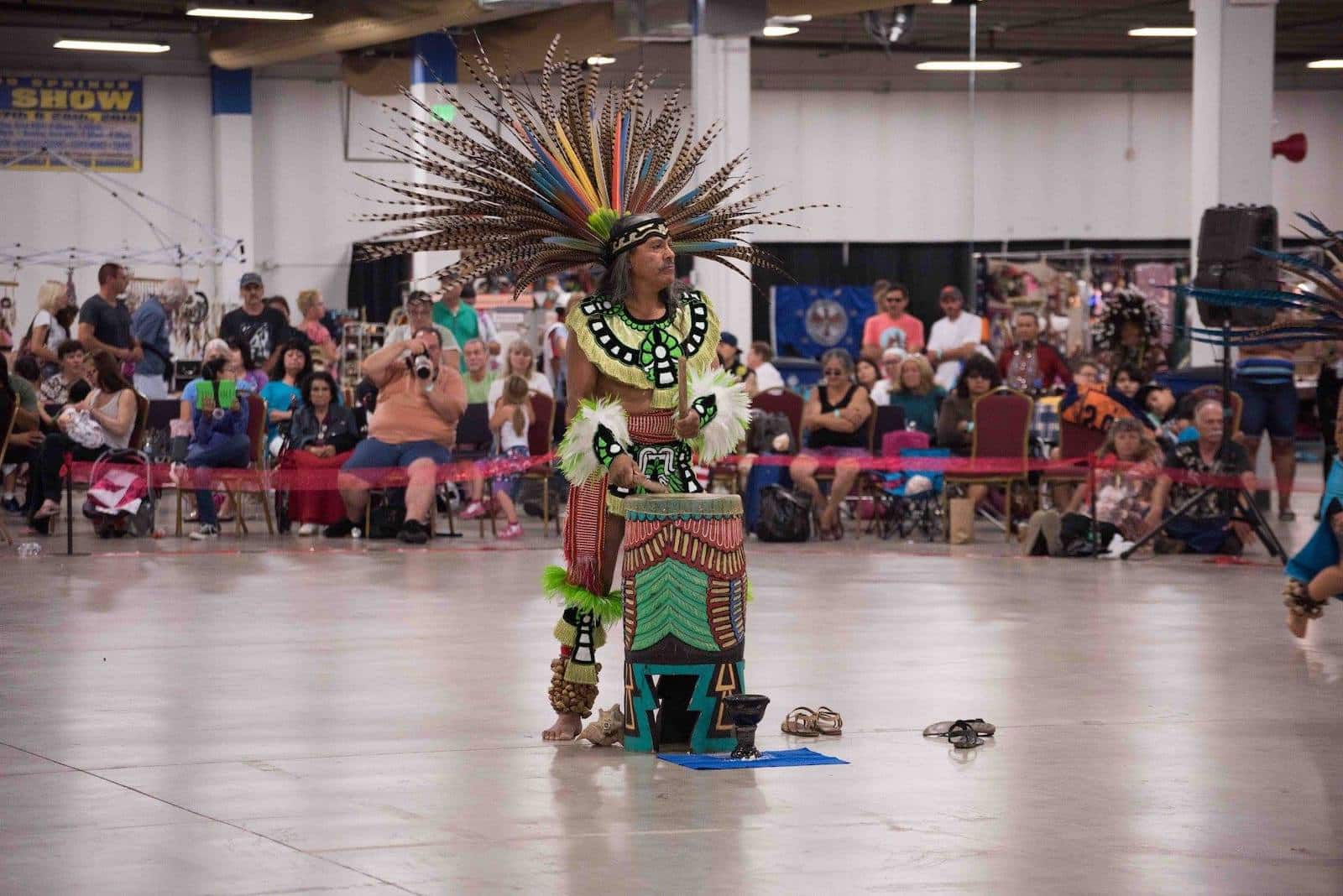 The Colorado Springs Intertribal Powwow is a one-day annual event celebration of Native history and culture. This is hosted by One Nation Walking Together (ONWT), which works to positively impact the lives of Native Americans.
Approximately 2,000 to 3,000 people attend this event each year to enjoy Native art, drums, dancers, vendors, and food. Native dishes, including fry bread and Navajo tacos, are available. Attendees are asked to bring a non-perishable food item to donate to people in need.
August | onenationwt.org/colorado-springs-intertribal-powwow
Starlight Spectacular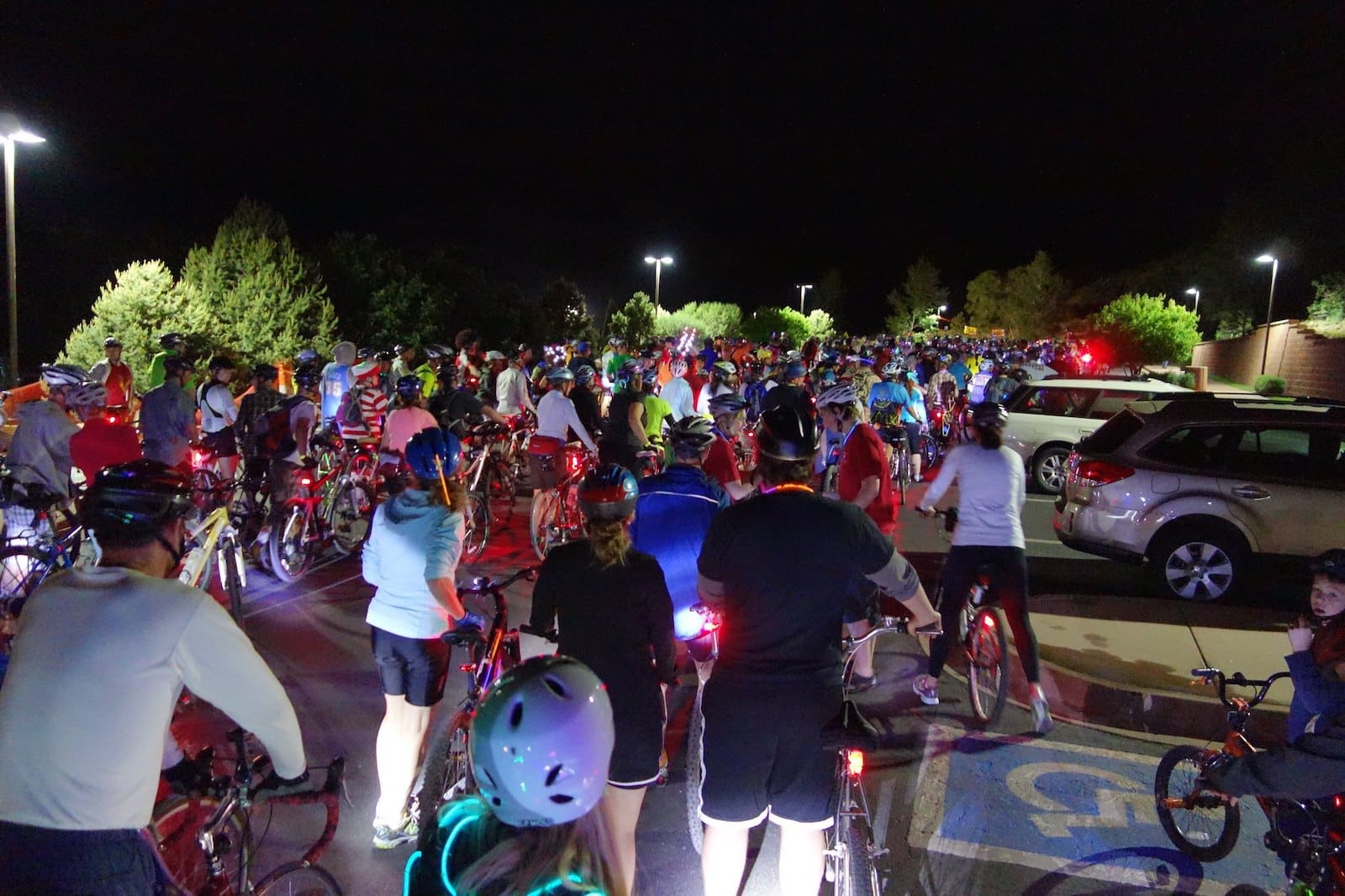 The Starlight Spectacular is a night-time 5k run/walk and a bike loop. Participants wear glow-in-the-dark gear and ride light-up bikes and complete the course under the stars in the Garden of the Gods.
The event is hosted by the Trails and Open Space Coalition (TOSC). It's open to walkers, runners, cyclists, and those riding e-bikes. All walkers and runners are required to have a headlamp or flashlights, and cyclists must have a headlamp or bike light. There is also live music and a pancake zone.
August | trailsandopenspaces.org/starlight-spectacular
Labor Day Lift Off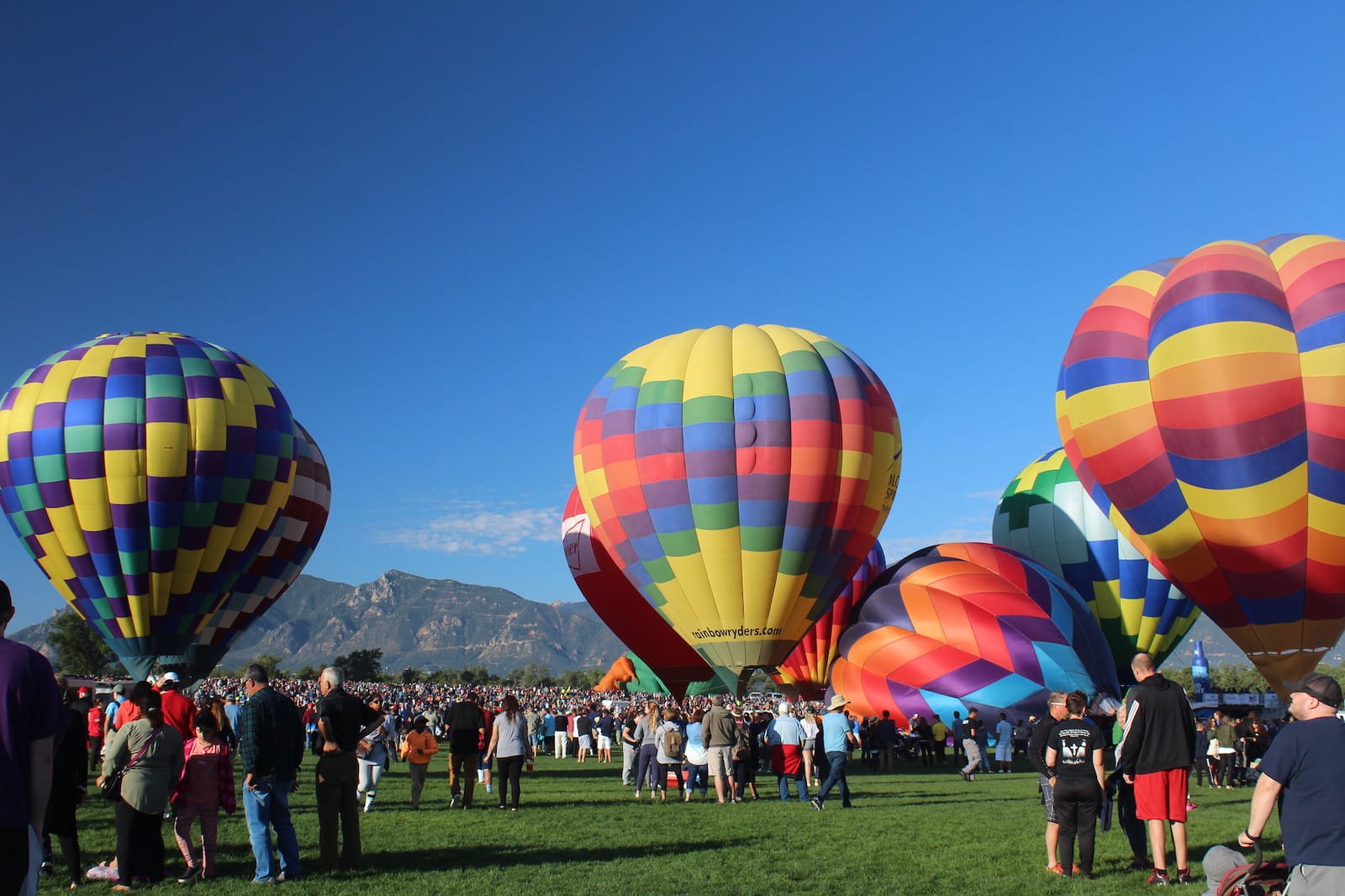 Labor Day Lift Off has been featuring a hot air balloon launch during this annual event in Colorado Springs since 1976. Almost 80 hot air balloons are launched throughout the weekend, and recent years saw an estimated 200,000 attendees.
In addition to watching the balloons soar, there is live entertainment, vendors, and mass ascensions. Activities can change each year, but recent events have included a 5K, a walk-through balloon experience, and a doughnut-eating contest.
early September over Labor Day Weekend | coloradospringslabordayliftoff.com
APEX Outdoor Festival & Expo
The APEX Outdoor Festival & Expo is a one-day event that celebrates outdoor recreation. It takes place at America The Beautiful Park.
There are various runs (50K, 10K, and 5K), a beer garden, and live music. The expo features various exhibitors and vendors, such as Bike Colorado Springs, Pikes Peak Outdoor Alliance, REI, and Palmer Land Conservancy. There are also food trucks in attendance.
mid September | coloradospringssports.org/events/pikes-peak-apex/expo
Colorado Springs Oktoberfest
The Colorado Springs Oktoberfest has been celebrating this traditional German event since 2012. Some of the fun activities include a costume contest, food vendors, a stein hoisting contest, wine tastings, beer school, and live music.
There is no cost for admission, but there is a fee for parking, food, drink, and specific experiences. The event takes place at the Western Museum of Mining & Industry.
late September | csoktoberfest.com
Colorado Springs Marathon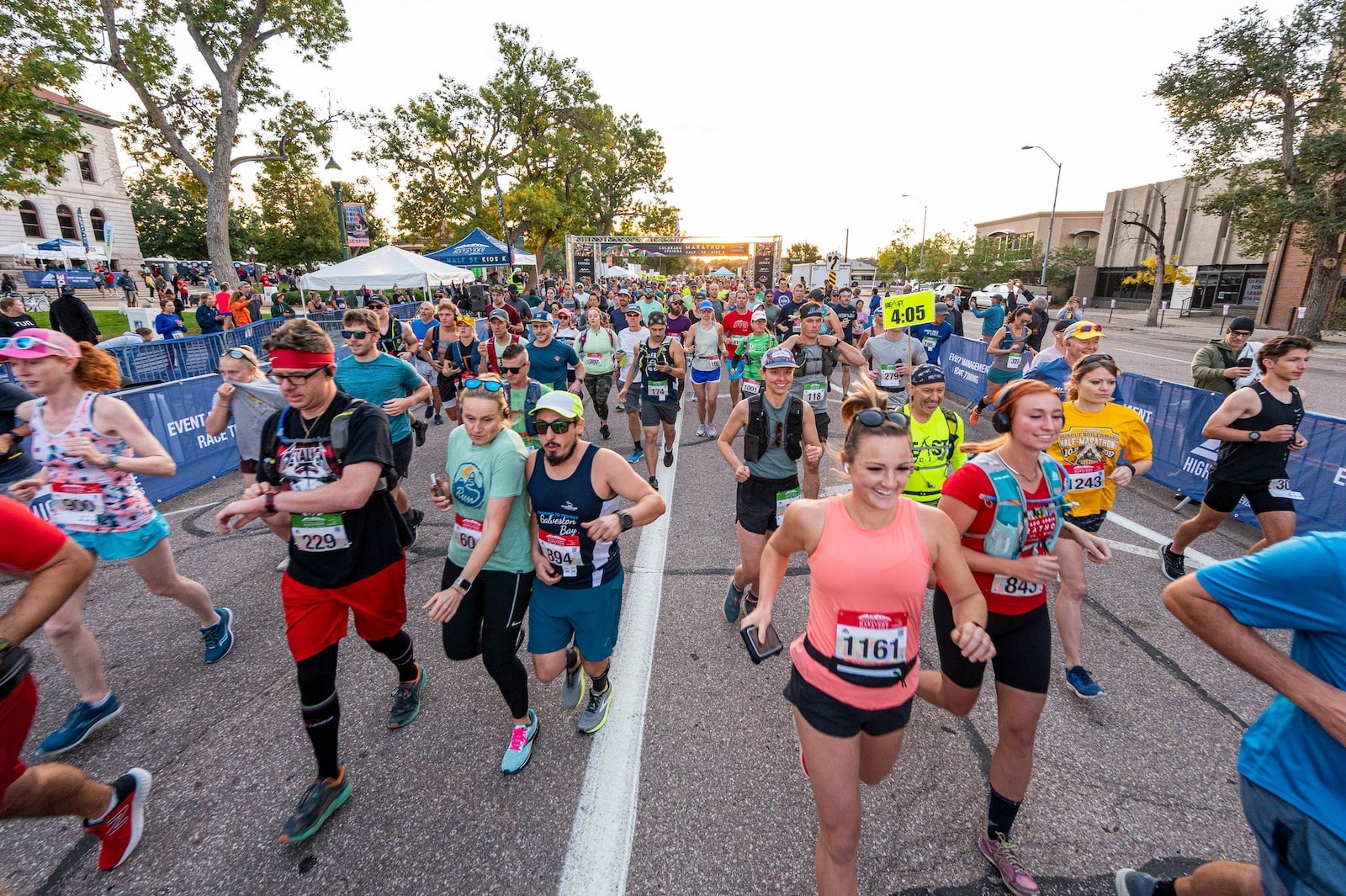 The Colorado Springs Marathon welcomes people wanting to tackle their first 5K to seasoned marathon runners. There are various options to participate in, including a full marathon, half marathon, 5K, and kids run open to children ages 10 years old and under.
In addition to the race, there is also a post-race party and awards ceremony. Registration includes a finisher medal, a moisture-wicking T-shirt, the post-race party, and a custom interactive course app.
late September | thecoloradospringsmarathon.com
Boo at the Bridge
This one is located down in Cañon City, a good hour's drive. Boo at the Bridge is an annual Halloween celebration at the Royal Gorge Bridge & Park. There is trick-or-treating, live music, games, a coloring contest, an Instagram costume picture contest, and other entertainment. This family-friendly event has been taking place at the bridge since 2014.
The ticket price varies, and children three years and younger are free. Local non-profits and businesses will be handing out candy.
late October | royalgorgebridge.com/boo-at-the-bridge
Blues on the Mesa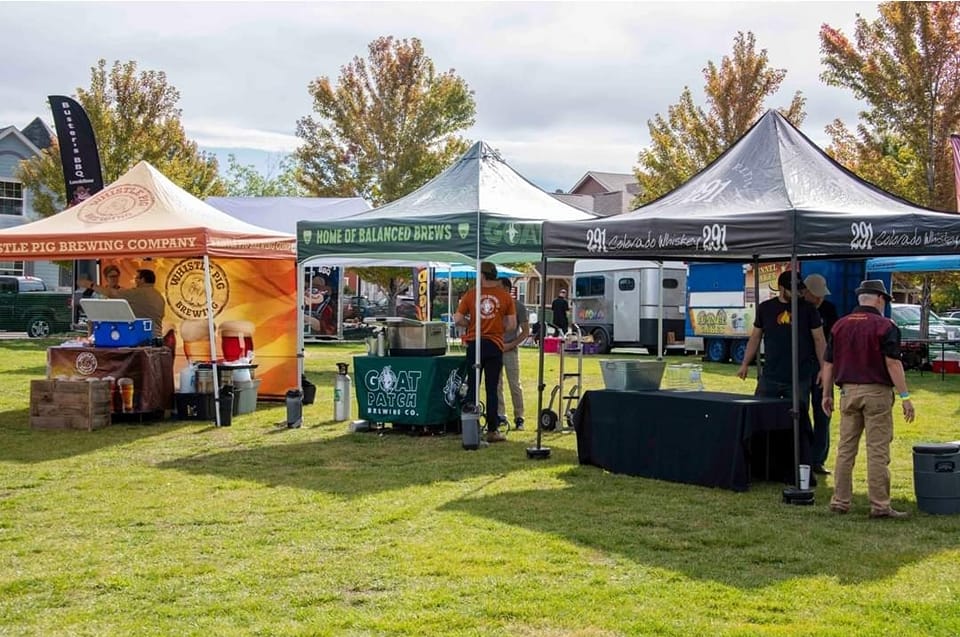 Blues on the Mesa is an all-day event featuring live blues music. A portion of proceeds helps benefit The Peaks Peak Blues Community, which is a non-profit that supports blues music and American Roots music in the Pikes Peak Region.
This event was founded by A Music Company Inc., and it takes place at Gold Hill Mesa. There is a VIP party for those 21 years old and above. The website lists the musicians, food and drinks available, and what you can bring (such as a chair and blanket).
October | bluesonthemesa.org
Boo at the Zoo
Boo at the Zoo is a yearly Halloween-themed celebration at Cheyenne Mountain Zoo. Attendees are invited to wear their costumes and enjoy Halloween fun for the whole family for two weekends every October.
Children can trick-or-treat at various Spooky Treat Stations on the Boo at the Zoo path. There is a haunted house for ages six years old and older, a lighted pumpkin patch, a spooky graveyard, and plenty of photo opportunities. A list of select animal exhibitions that are open during this event can be found online.
October | cmzoo.org/events-programs/special-events/boo-at-the-zoo
Fossil Day Celebration
The annual Fossil Day Celebration takes place at the Garden of the Gods to celebrate National Fossil Day. Garden of the Gods partners with the Western Interior Paleontological Society and other organizations for this one-day event.
There are informative lectures, giveaways, and several activities based on natural history, fossils, and dinosaurs. This family-friendly celebration is totally free.
mid October | nps.gov/subjects/fossilday/index.htm
Fright at the BOO!seum
Fright at the BOO!seaum is a Halloween event at the United States Olympic & Paralympic Museum in downtown Colorado Springs. The museum is 60,000 square feet dedicated to sharing the history of the United States Olympic movements, voted best new attraction by USA Today in 2020.
The celebration is for an entire weekend on or near Halloween every year. Children who have on a costume receive free admission into the museum.
late October | usopm.org/booseum
Festival of Lights Parade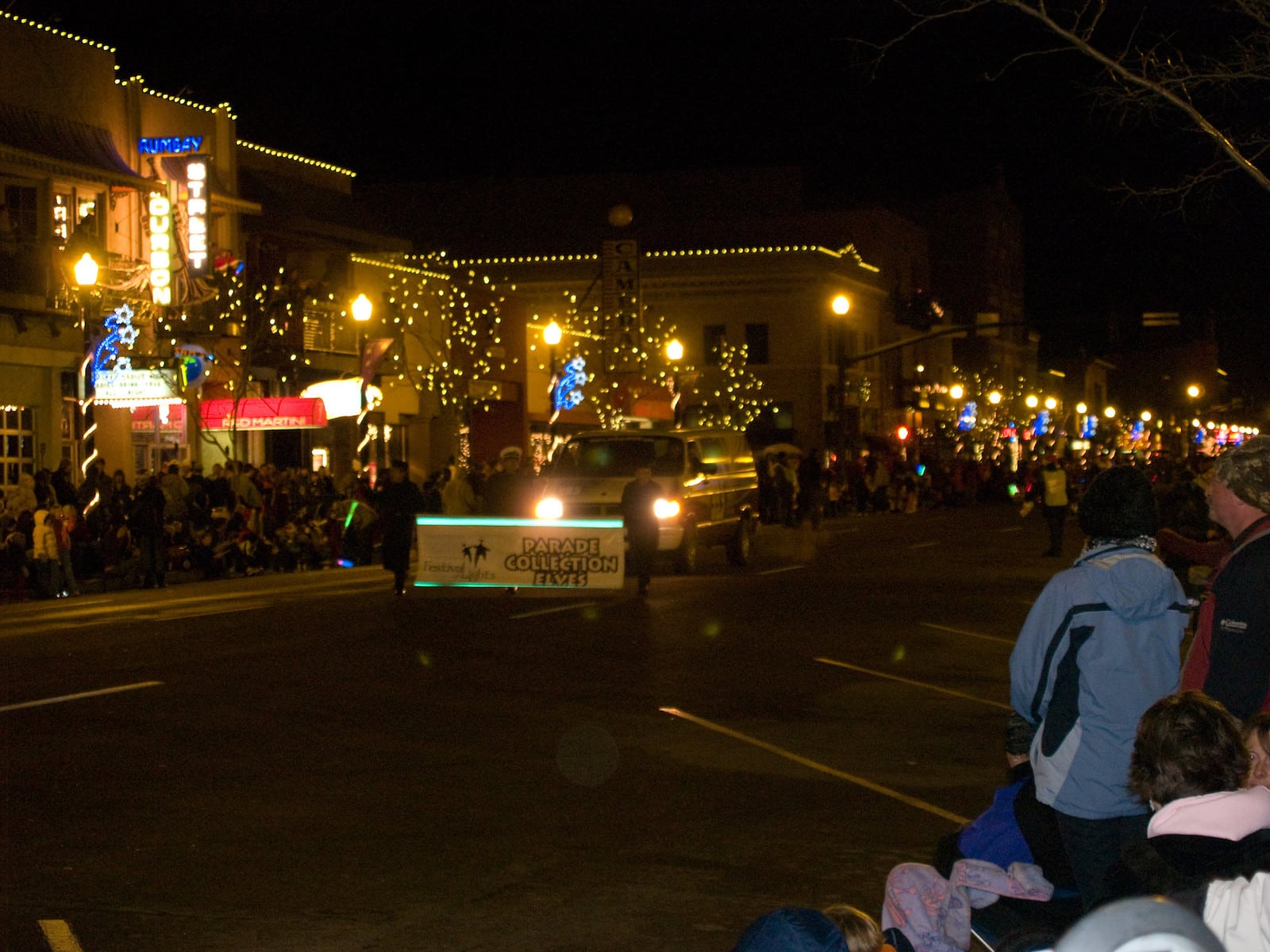 The Festival of Lights Parade has been a holiday tradition in Colorado Springs since 1983. The parade takes place in the city's downtown on the first Saturday in December.
There are about 100 lighted entries that appear down Tejon Street, starting at St. Vrain Street and continuing south towards Vermijo Street. For those who can't make it in person, the event is broadcast on KKTV.
mod December | coloradospringsfestivaloflights.com
Before you head out for any of these top events in Colorado Springs, visit their website for more information. You'll be able to get the most up-to-date information on any costs, parking, and any other rules or requirements.