Also known as the "Steel City", Pueblo is home to many top events throughout the year. In addition to visiting Lake Pueblo State Park or taking a scenic stroll on the riverwalk following the Arkansas River, these festivals are a great reason to visit this Southern Colorado city.
There is one very well-known festival in Pueblo that you won't find many other places ­– the Chile and Frijoles Festival, which celebrates all things green chile. It's also home to the Colorado State Fair and several holiday and seasonal celebrations.
Before you head out to an event, visit the website for the most up-to-date information since details can change. This is the best place to find out any costs associated with the event, how to purchase tickets, location and where to park, and rules or other important things to know.
The Pueblo Classic Bike Race
The Pueblo Classic is a two-day bike race that includes the Pueblo Chilly Criterium and Steel City Road Race. A license is required to take part in any of the USAC category races. More information on what is required to participate can be found on their website.
People can come just to watch and cheer on riders, too. There is also an opportunity to sign-up as a volunteer for this event. The website has course maps and information on where to park.
April | facebook.com/puebloclassic
4th of July Fireworks Celebration
Pueblo's annual 4th of July celebration takes place on the historic Arkansas Riverwalk. There are boat rides available for a fee and live music performances throughout the event. Food is available for purchase from local food trucks.
It's one of the largest fireworks shows in Southern Colorado, beginning at 9:30 p.m. and launching from the top of the Main Street parking garage. The fireworks are weather permitting.
July | puebloriverwalk.org
Colorado State Fair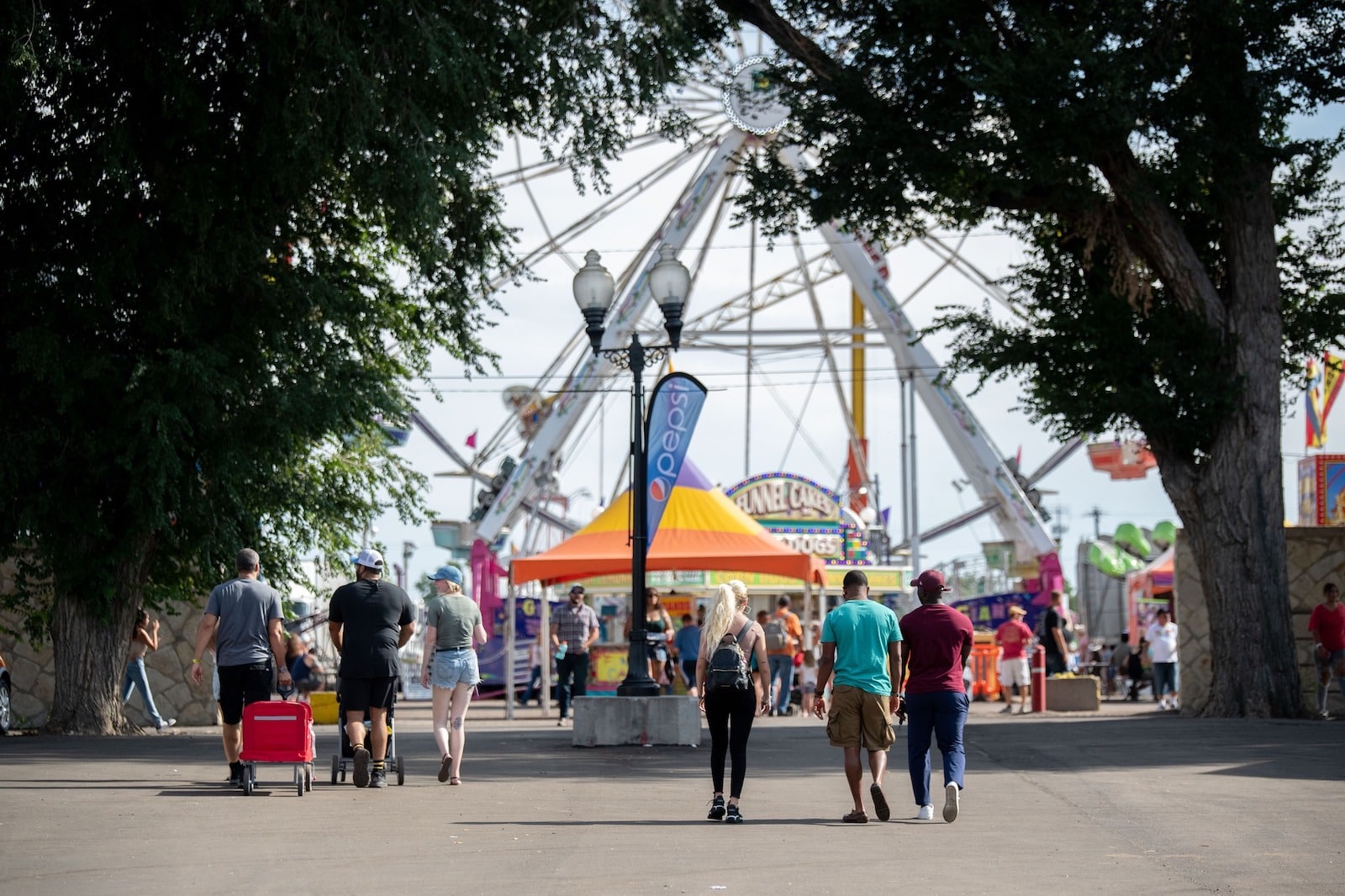 The Colorado State Fair is an annual event in Pueblo that takes place for multiple days in late August and early September. The fair began in 1872 and was held by the Southern Colorado Agricultural and Industrial Association. Ticket prices vary by adults and children (ages five through twelve years old). There are carnival rides for an additional cost, with an option for unlimited rides.
Competitions featured at the festival involve 4-H Events, horses, fine arts, beer, and wine. There are also special competitions, including a homebrew competition, hobby wine competition, craft beer competition, and even a free all-ages coloring contest.
August & September | coloradostatefair.com
Pueblo Chile and Frijoles Festival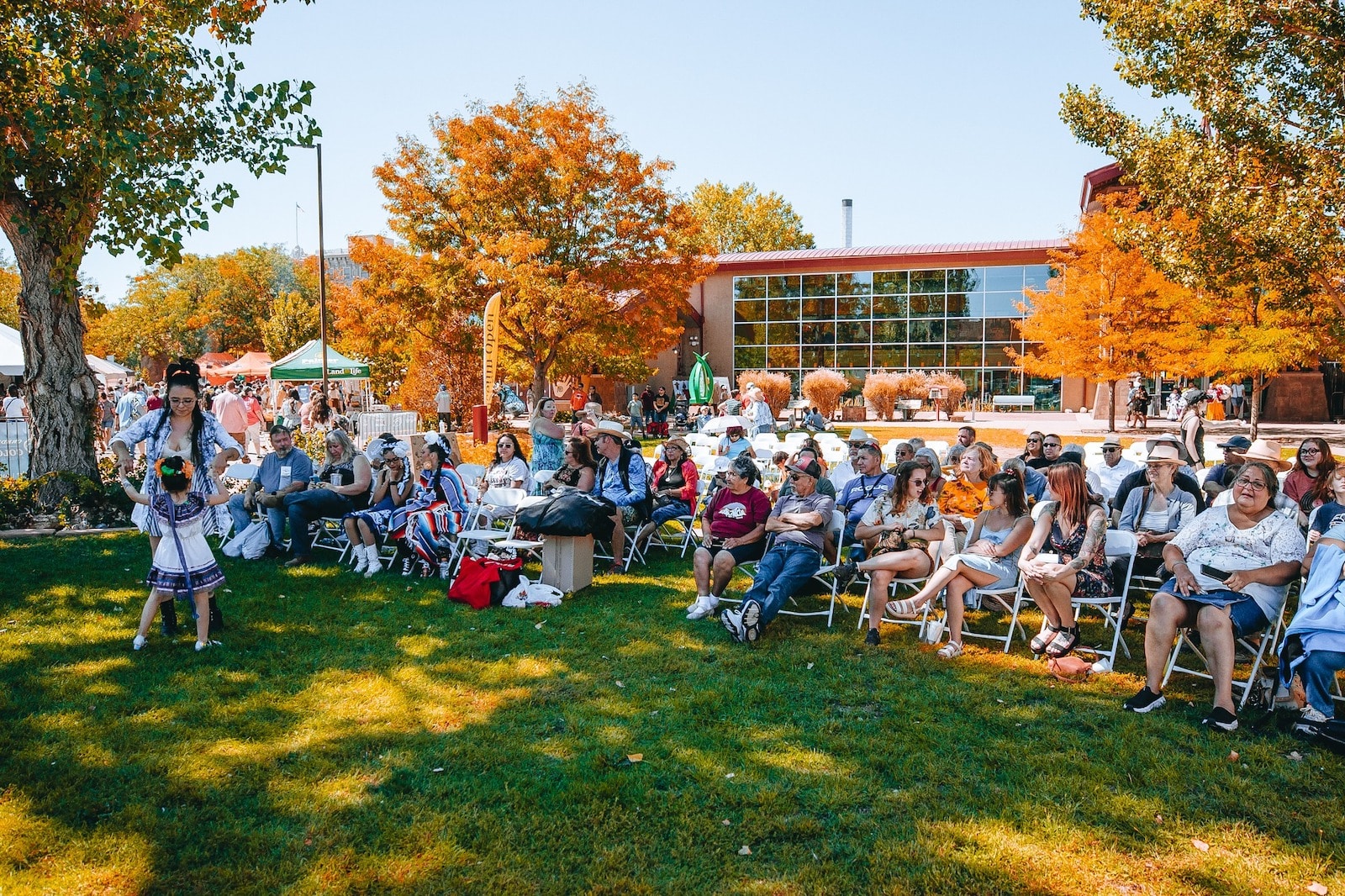 The Chile and Frijole Festival is a multi-day event celebrating green chile and promoting Pueblo's agriculture, encouraging people to buy locally. The action is happening downtown, along Union Avenue. In addition to a variety of green chile products, there is a jalapeno eating contest, live music, and a balloon fest.
There is a Chili and Salsa showdown for both commercial entries and non-commercial entries. Besides an opportunity to buy a wide variety of dried chile and related products, you can purchase bags of chile that are roasted right on-site at the festival.
September | pueblochilefestival.com
Gravel Locos Bike Race
Gravel Locos Bike Race is a bicycle race throughout Pueblo with four different course options to choose from. Distances include 31 miles, 62.5 miles, 93.8 miles, and 142.7 miles. Each course is timed and has a varying level of elevation gain.  Pueblo is the second location for this race, with the original event debuting in Hico, Texas.
The race also helps support local volunteer fire departments. The Pueblo event raises funds for the Red Creek Volunteer Fire and Rescue. The website offers more detail on the routes, a schedule of events, location of aid stations, and other protocols for the race.
September | gravellocos.bike/pueblo
Tom Sawyer Fishing Derby
The Tom Sawyer Fishing Derby is a yearly fishing derby for children, ages four-years-old to fifteen-years-old. Typically, hundreds of kids attend the outdoor event each year.
The derby is put on by the Pueblo West Parks and Recreation along with the Rotary Club of Pueblo West, the Jubic family, and the Colorado Parks and Wildlife. In years past, the admission cost included a food ticket and gift bag, with prizes awarded.
October | pueblowestmetro.com/222/tom-sawyer-fishing-derby
Indigenous Film Festival
The Indigenous Film Festival has a focus on "community healing and how Colorado's city and state relationships with the Native American nations can help to begin the healing journey." The event includes documentary screenings and panel discussions.
This one-day festival takes place at the El Pueblo History Museum on Union Avenue. It's no cost to attend and open to the public. The website shares additional information of the day's schedule.
November | historycolorado.org/el-pueblo-history-museum
Pueblo Parade of Lights
The Pueblo Parade of Lights is a yearly tradition, and one of the biggest holiday parades in Colorado. People can view a variety of festive and colorful floats as well as school marching bands and drill teams. Awards are given to participating floats, including ones that highlight the year's theme, use of lights, and original design.
The parade typically takes place on the Saturday after Thanksgiving. The route will pass from the Mesa Junction down Union Avenue. From there, it heads west and disbands at 6th and Court. This event is a production from the Pueblo Downtown Association.
November | puebloparadeoflights.com
Holiday Lighting Extravaganza
The Holiday Lighting Extravaganza is an annual holiday tradition on the Pueblo Riverwalk. The event kicks off the festive season with a lighted display in late November.
In addition to the lights, there is also live concerts, boat rides, and food vendors. Fireworks take place over Lake Elizabeth, and there is an opportunity to take a photo with Santa Claus.
November | puebloriverwalk.org/events/holiday-lighting-extravaganza
ElectricCritters at the Zoo
ElectricCritters at the Zoo takes place through the holiday season at Pueblo Zoo. The zoo is open on select days throughout November and December with one of the largest holiday light shows in Southern Colorado.
On Sundays, there is a chance to take a photo with Santa Claus in addition to enjoying the lights. A sensory friendly night is designed for guests with sensory sensitivities and features fewer blinking lights, softer music, and smaller crowds. Admission prices vary by adult and child as well as members and non-members.
November and December | pueblozoo.org/electricritters
Rock Canyon Half Marathon
Rock Canyon Half Marathon is a yearly half-marathon race (13.1 miles) through City Park and the Arkansas trail in Pueblo. There is a mix of terrain throughout the course, including dirt roads, trail, and paved roads. Despite the race being held in December, it was never cancelled for weather issues in several decades.
No strollers or dogs are permitted. Runners must complete the race in four hours or less, and there are seven water stations throughout the route. The website has course maps, information on parking, and details on pricing and registration.
December | runsignup.com/race/co/pueblo/rockcanyonhalfmarathon
In addition to plenty of great restaurants, a scenic riverwalk, and a variety of things to do, these festivals in Pueblo make for a good opportunity to check out the city. Whether it's sampling delicious green chile products or having fun at the Colorado State Fair, there is a fun event waiting.