Along with fantastic places to bike and a great craft beer scene, there are many top events in Fort Collins. These festivals draw people from all over the state and the region to see what makes this Northern Colorado city so special.
Many of these events highlight something that Fort Collins (and Colorado) is known for – craft beer, art, music, biking, and delicious peaches. There is a fest for all here, many of which are family-friendly.
Keep in mind that details about these events can change, including date and location. Visit the website to get the most up-to-date information, costs, rules and restrictions, and other important details.
Here's a look at some of the top festivals in Fort Collins, in order of when each occurs throughout the year:
Horsetooth Half Marathon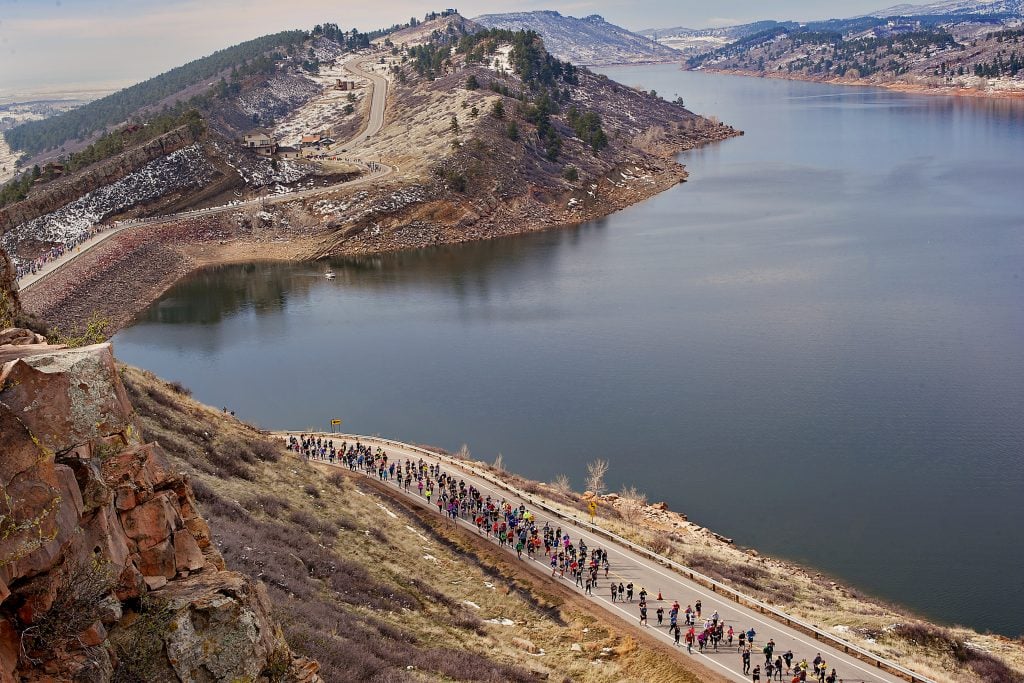 The Horsetooth Half Marathon has been a staple in Fort Collins for 50 years. It's a 13.1-mile race where all finishers receive a medal of completion. The event concludes with a variety of awards given out and a post-race party.
Aid stations are along the route for water, first-aid kits, and a porta-potty. Once the race is complete, the afterparty takes place at New Belgium Brewing Co. where guests can enjoy craft beer, food, and live music. The website has additional details on road closures, a course route, and other important things to make race day run smoothly.
mid April | horsetooth-half.com
FoCoMX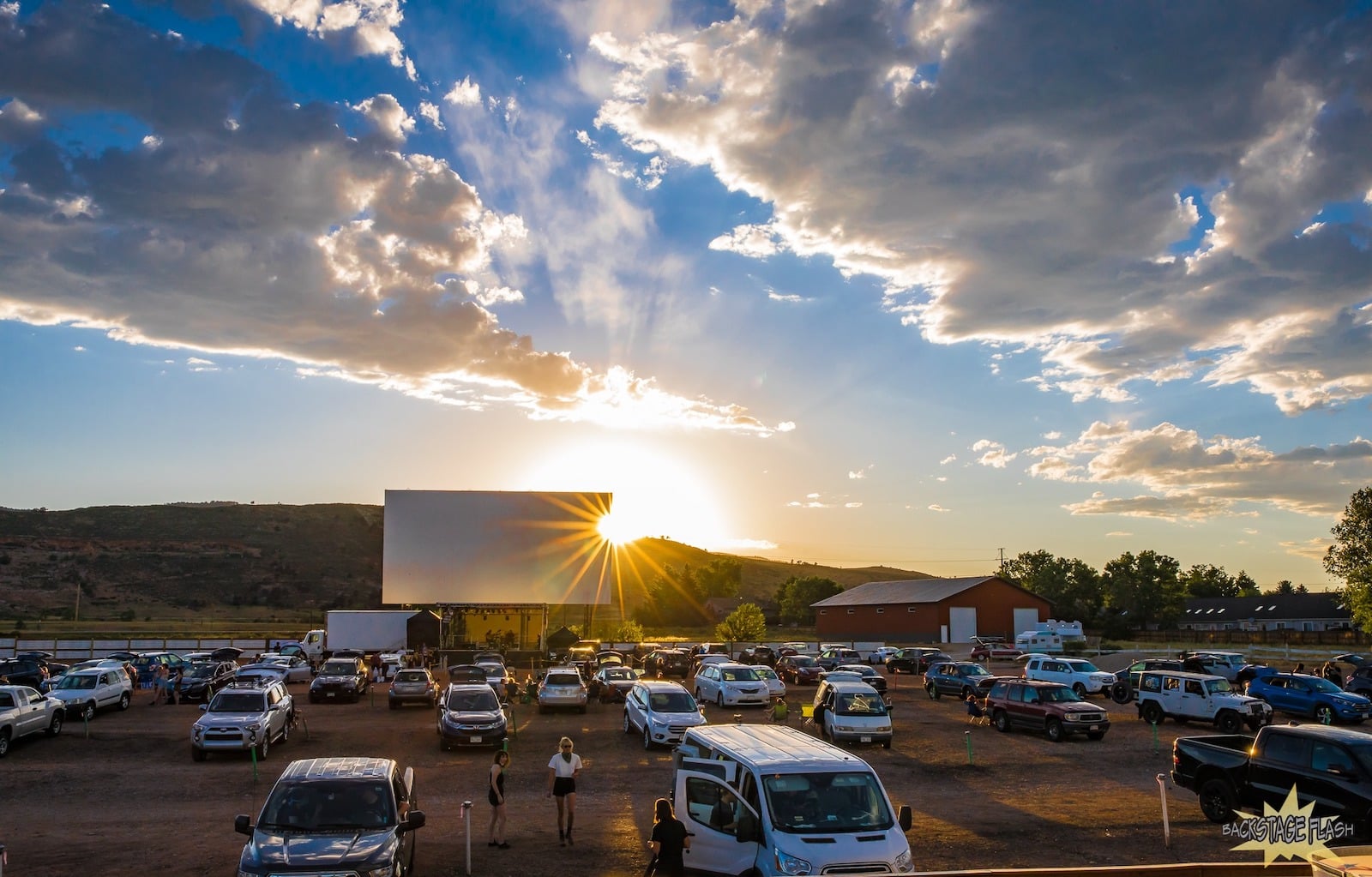 FoCoMX brings live music to Fort Collins for a two-day festival each year. There are more than 300 Colorado bands that perform on 30 different stages throughout downtown. The performers are diverse, playing a wide variety of genres of music.
Some of the previous venues where musicians performed include The Lyric, New Belgium Brewing Co., Gilded Goat Brewing Co., Fort Collins Museum of Discovery, The Exchange, 830 North, and Aggie Theatre. While the festival is open to all ages, some of the venues have a 21-year-old and up restriction. The website has the full line-up, schedule, and more information.
mid April | focomx.focoma.org
Downtown Fort Collins Art Week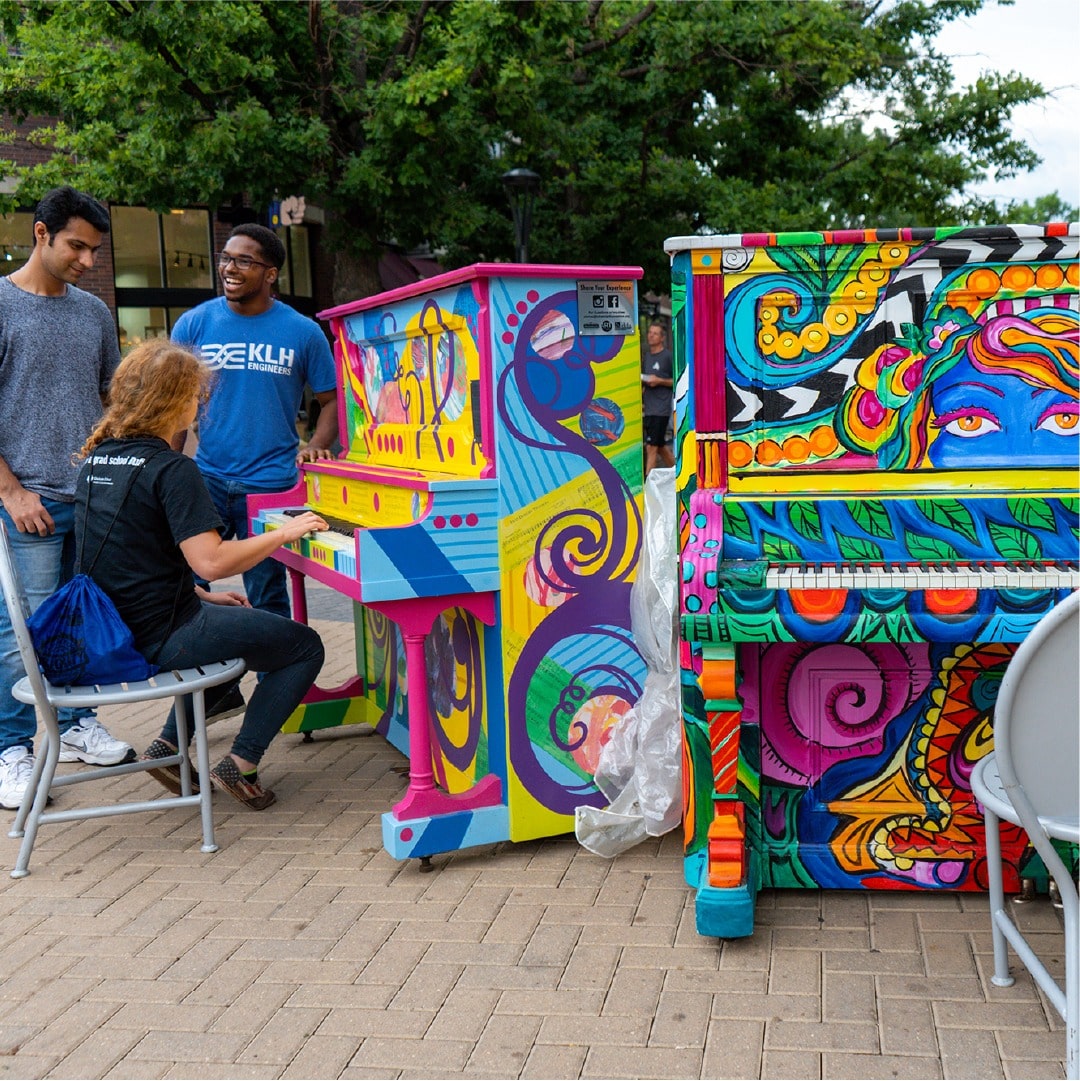 Art Week in Fort Collins is an entire seven days packed with creative things to do and see. There are art-related classes, workshops, live music, visual arts and exhibits, and other types of live performances.
In the past, there has been a self-guided art walk with exhibits at more than 20 locations. There are also self-guided art tours including a mural project tour, a downtown public art tour, and the Creative District's art tour for music lovers.
April | dfccd.org/art-week
Colorado Marathon
Held in Fort Collins, the Colorado Marathon has four different race lengths – a full marathon, half marathon, 10K, and 5K. Participants will find aid stations along the route with water and endurance drinks. A post-race party takes place at Washington Park and features live music and beer.
This event has donated more than $200,000 to charities and beneficiaries over the years, including the American Diabetes Association, Loveland Road Runners, Project Self Sufficient, and Environmental Learning Center.
early May | comarathon.com
Wine Fest Fort Collins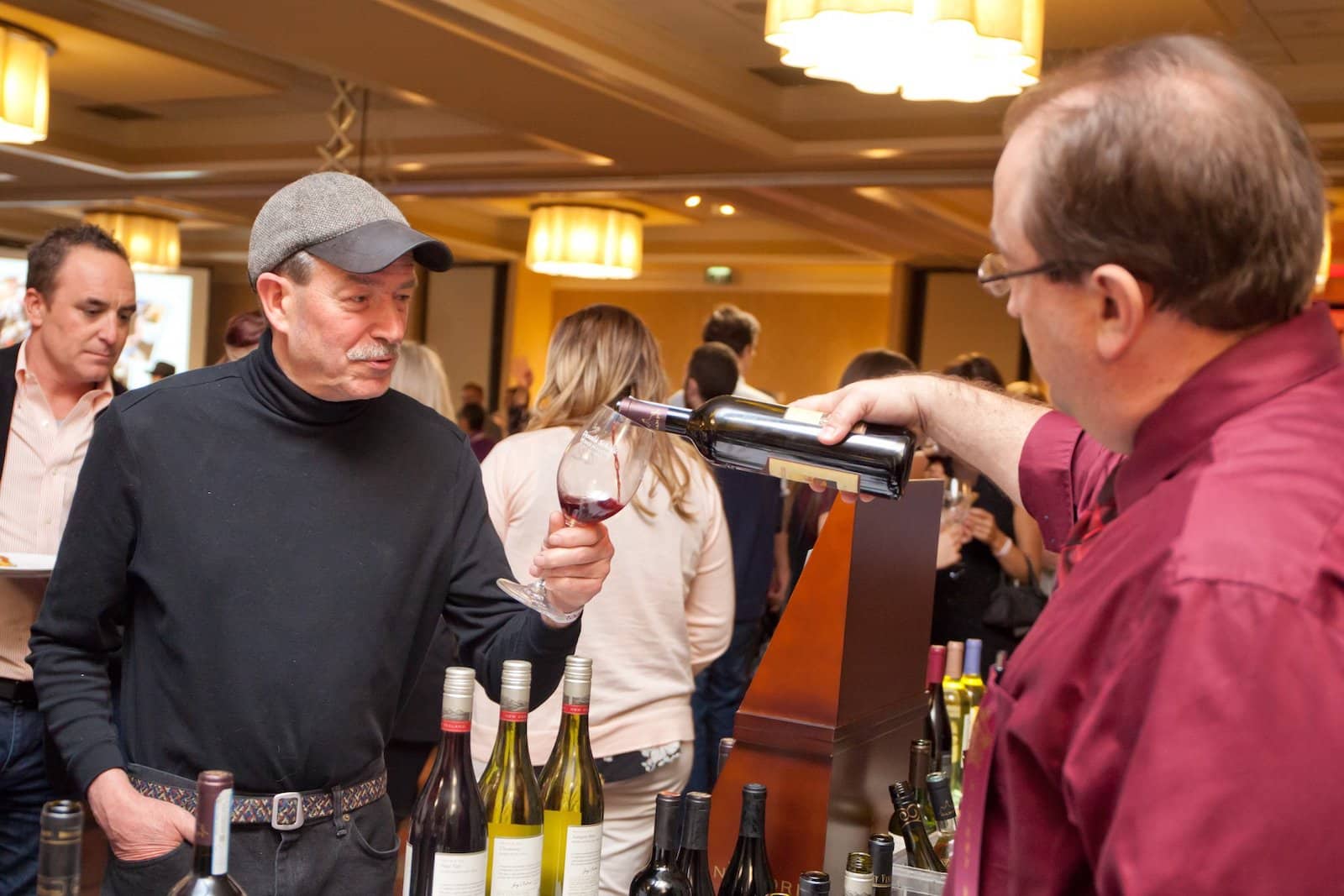 Wine Fest Fort Collins first premiered in 1982. Representatives from local wineries and breweries serve samples during this event. There are more than 500 different wines served from 150 international, domestic, and Colorado wineries. There is also local craft beer and a variety of cuisine from Northern Colorado.
Part of the hope is attendees will gain more of an appreciation of these beverages through taste, as well as sight and smell. The festival is brought to you by Disabled Resource Services, a center for promoting independent living.
TBD (canceled in 2023) | winefestfc.org
Odell Brewing Company Small Batch Festival
Odell Brewing Company's Small Batch Festival is the brewery's biggest event of the year. The festival consists of both beer and wine sampling, live music on multiple stages, games, and food trucks.
There are more than 50 Odell Brewing beers available as well as wines from The OBC Wine Project. The beers include small-batch ones from the brewery's pilot system, barrel-aged beers, and experimental beers. The website provides details on what's permitted at the festival, parking information, and other rules.
early June | odellbrewing.com
Taste of Fort Collins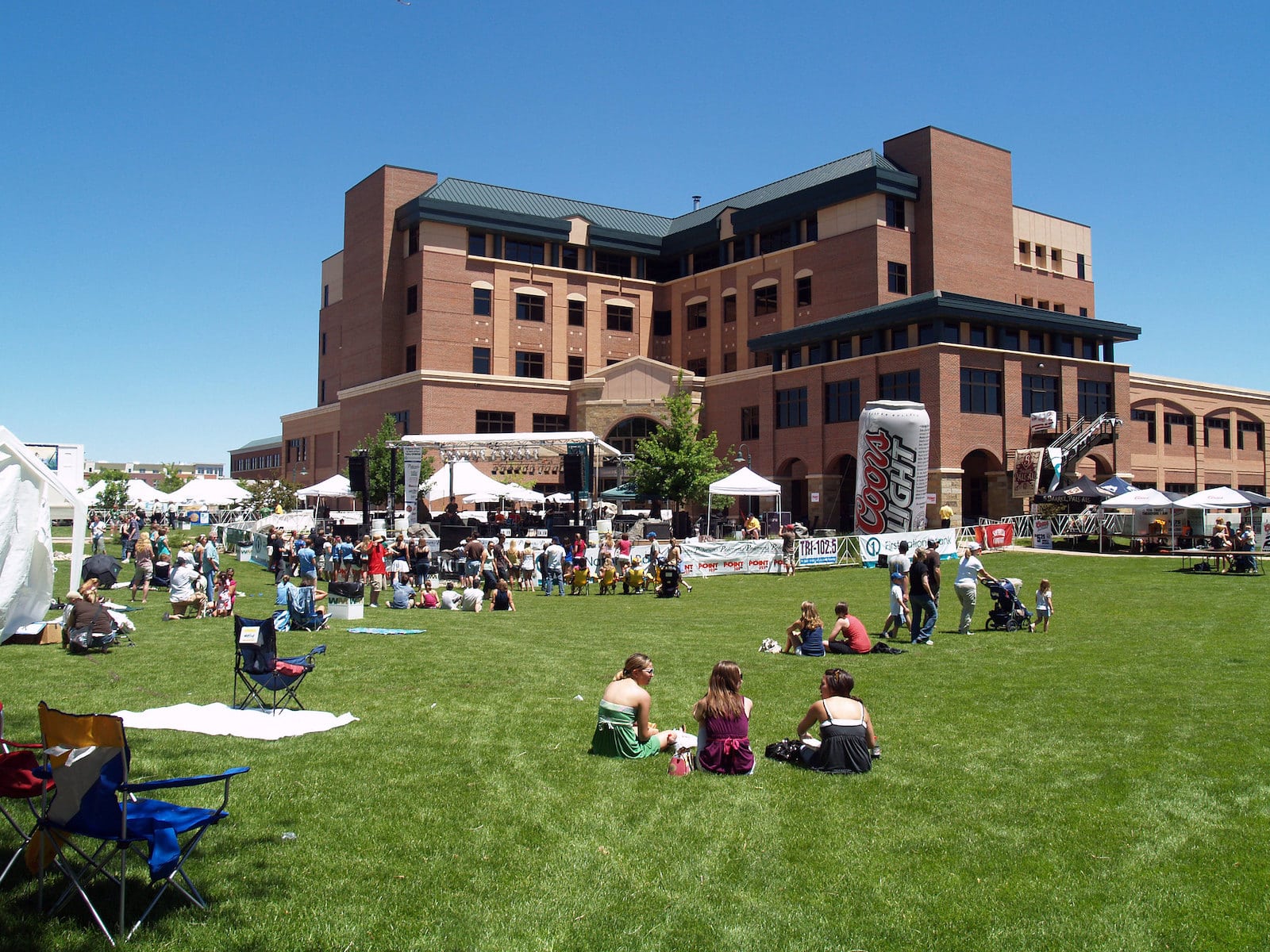 Taste of Fort Collins is an annual summertime weekend event where attendees can sample food from local vendors and enjoy a line-up of live music. There is also beer, wine, and cocktails available for purchase. Years past have had beer from New Belgium Brewing and Odell Brewery, wine from The OCB Wine Project, and cocktails from CopperMuse Distillery.
There are single-day tickets as well as weekend passes. Some previous music performers have included Cold War Kids, T.I., Spin Doctors, Nelly, and Uncle Kracker.
mid June | tasteoffortcollins.com
Fourth of July Celebration
Every year, there is an all-day Fourth of July event to celebrate Independence Day. This consists of a golf tournament, a 5K race, a parade, and baseball games.
At City Park, there is a family-fun zone with games and bouncy inflatables. Starting in the afternoon, you'll find various live music performances at the park, as well as a food truck rally. The night concludes with a festive fireworks display. The website offers important guidelines on fireworks in Fort Collins and street closures during this day.
July 4 | fcgov.com/july4th
Rocky Mountain Irish Gathering
The Rocky Mountain Irish Gathering features multiple live musical performances and special guests, including Irish artists, authors, and photographers. The fun takes place at The Lincoln Center in Fort Collins.
A portion of the proceeds benefits the Rocky Mountain Irish Wolfhound Association, which supports the rescue of Irish Wolfhounds as well as education and welfare. Additional information on vendors and a schedule of entertainment can be found on the website.
July | rockymountainirishgathering.com
FoCo Fondo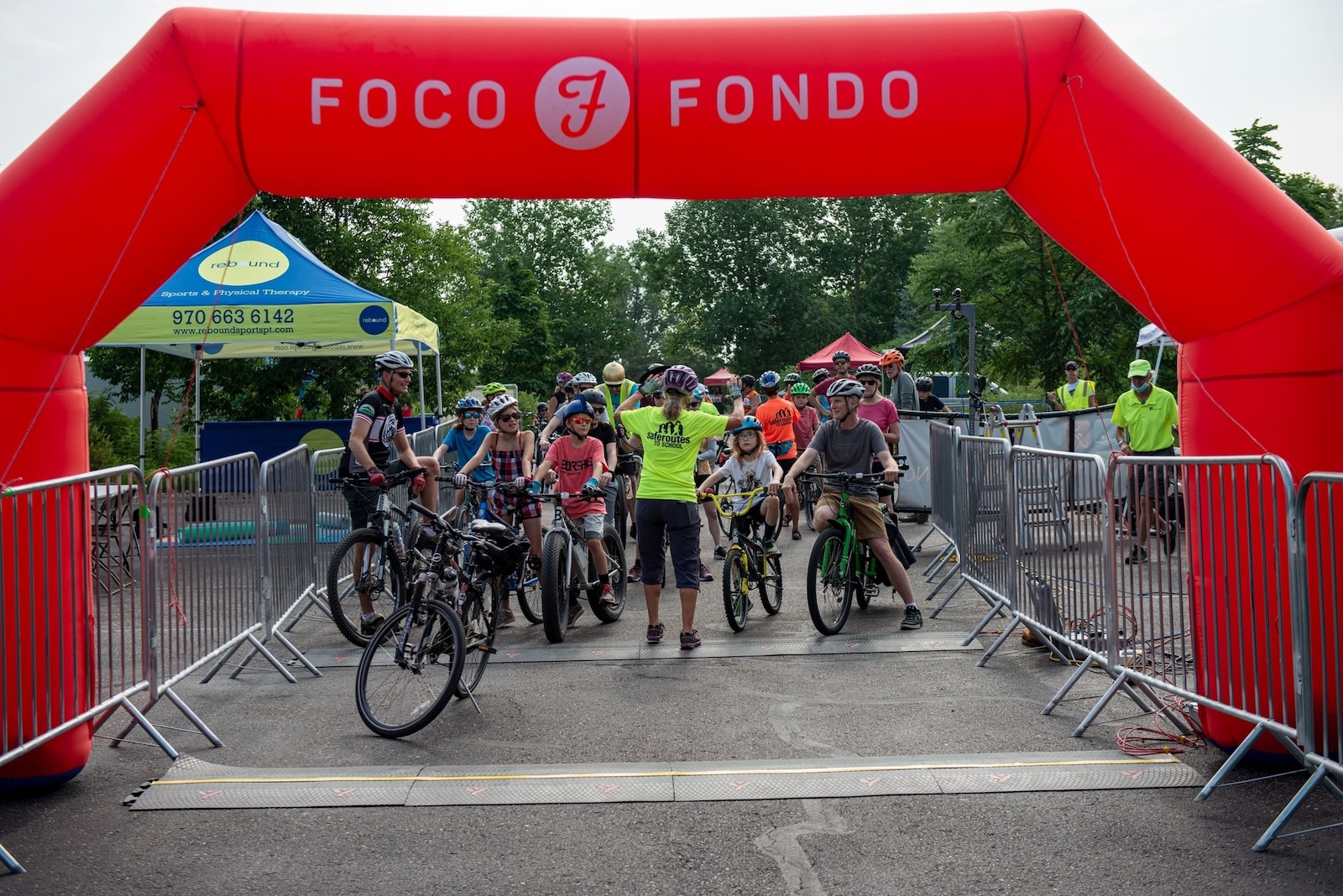 FoCo Fondo is a community-focused bike ride and a celebration of the bike culture in Fort Collins. There are five route options for people to ride, including a 12-, 32-, 53-, 102-, and 145-mile course throughout the city.
The registration fee includes a post-ride celebration complete with New Belgium beer, food, live music, and activities for kids. Aid stations along the route include snacks, water, a limited tool selection, and a first aid kit.
mid July | focofondo.com
Fort Collins Peach Festival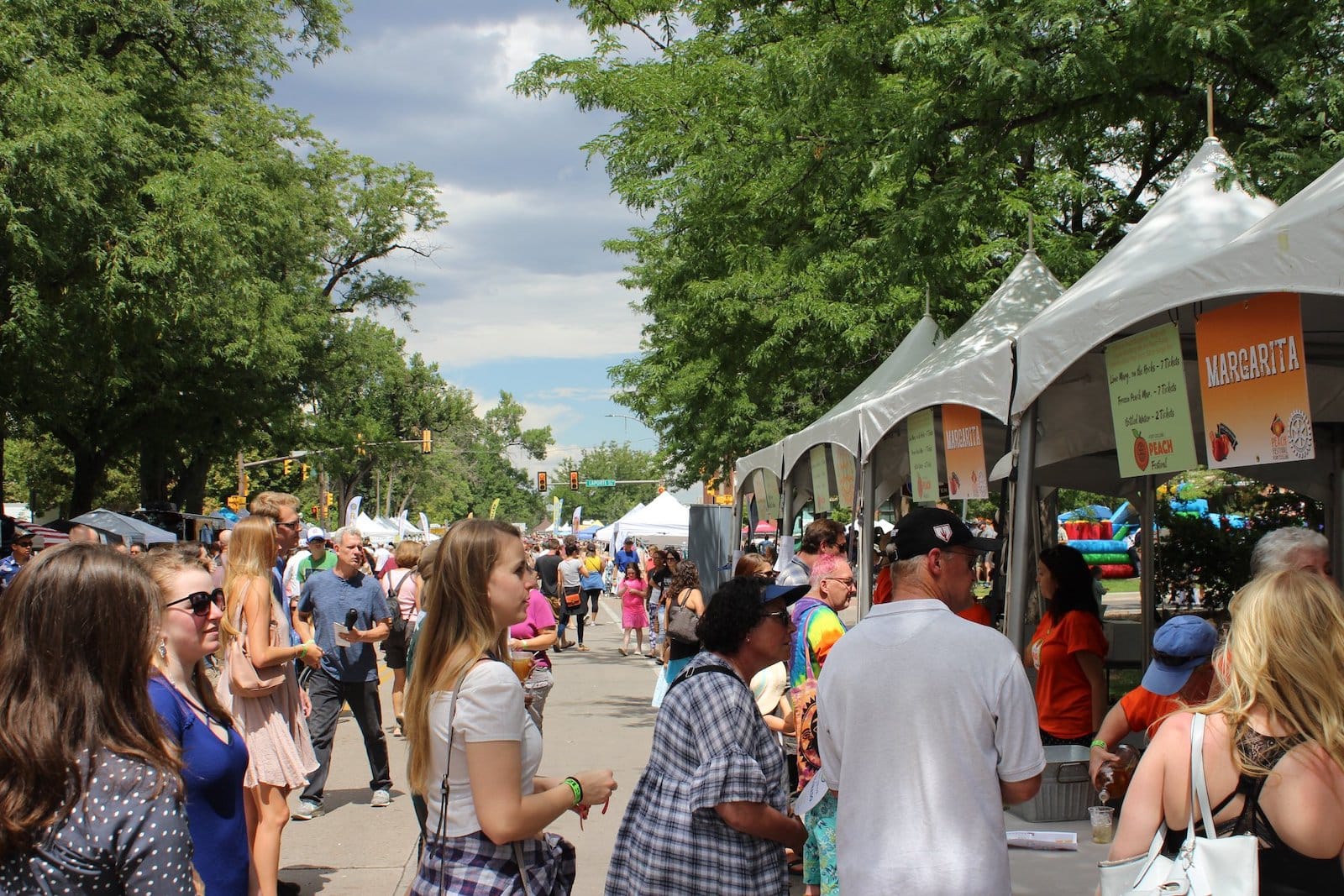 The Fort Collins Peach Festival showcases Colorado's love for all things peaches. You'll find plenty of peach desserts, jams, syrups, and even local beer brewed with peaches.
The festival started in 2011, and the fun is presented by the Rotary Clubs of Fort Collins. There is also live music and a beer garden. Previous local breweries in attendance have included Rally King Brewing, Horse & Dragon Brewing Company, Maxline Brewing, Odell Brewing Company, and Gilded Goat Brewing Company.
mid August | fortcollinspeachfestival.com
Tour de Fat Fort Collins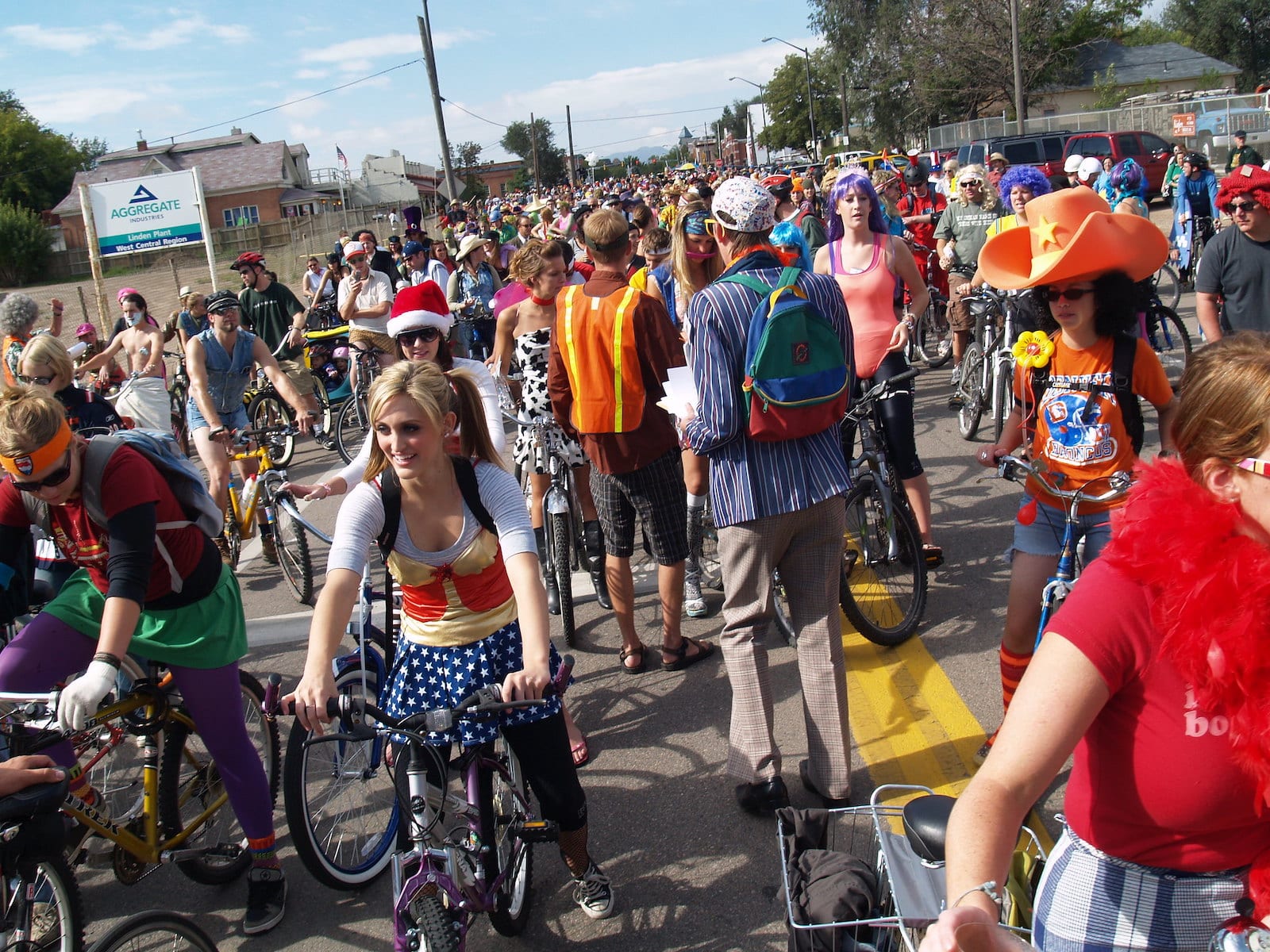 Tour de Fat Fort Collins is a bicycle parade presented by New Belgium Brewing. After the parade, there is an all-day event at the brewery, including live music, games, contests, and other entertainment.
This is a kid-friendly event with a family fun zone on-site. Guests are encouraged to wear costumes, and the event is free with no advance tickets required.
late August | newbelgium.com/events/tour-de-fat
Colorado State University Homecoming and Family Weekend
Every fall, Colorado State University hosts its annual Homecoming for a weekend of fun for the whole family. There are multiple events each day, including a family-friendly festival with live music, a beer garden, food trucks, and activities for kids.
There is also a pep rally on Friday evening with a bonfire and fireworks. Saturday includes performances from the marching band, a 5K race, tailgating, and a football game. Helpful sessions for students and parents have included how to find housing options, information on studying abroad, and getting ready for a new career after graduation.
mid October | homecoming.colostate.edu
Fort Collins Book Fest
The Fort Collins Book Fest is a celebration of the literary arts in the community, produced by the Poudre Libraries. The weekend events include author talks, book discussions, readings, interviews, and writing workshops. The hope is to unite writers and readers through libraries, books, and the literary arts.
Sessions from previous years are available on the website. You can also find past participating authors and more detail about the themes from the last few years.
February | focobookfest.com
Tour de Corgi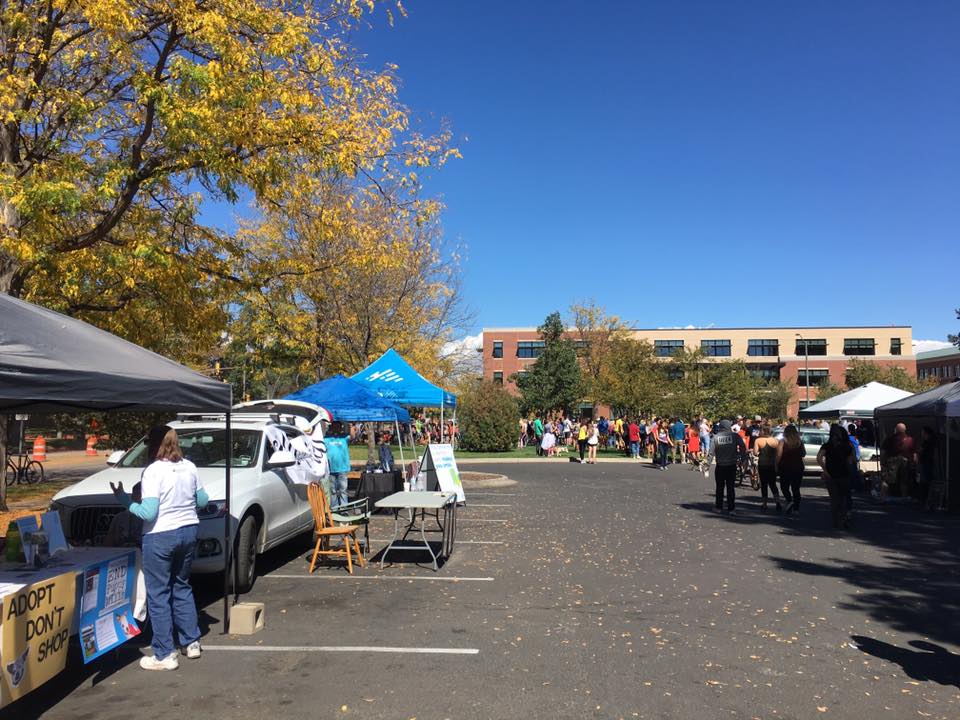 The Tour de Corgi is an annual parade of the beloved dog and a Corgi meet-up. There is a costume contest, a parade beginning at Civic Center Park, and a public event at the park with dog-related vendor booths. Wristbands are required to participate in the costume contest and parade.
This fun event started in 2015 in Fort Collins. Proceeds benefit Colorado Corgis and Friends Rescue, Wyoming Dachshund and Corgi Rescue, Bandits BandAid, and 4 Paws Pet Pantry.
mid October | tourdecorgi.org
Downtown Holiday Lighting Ceremony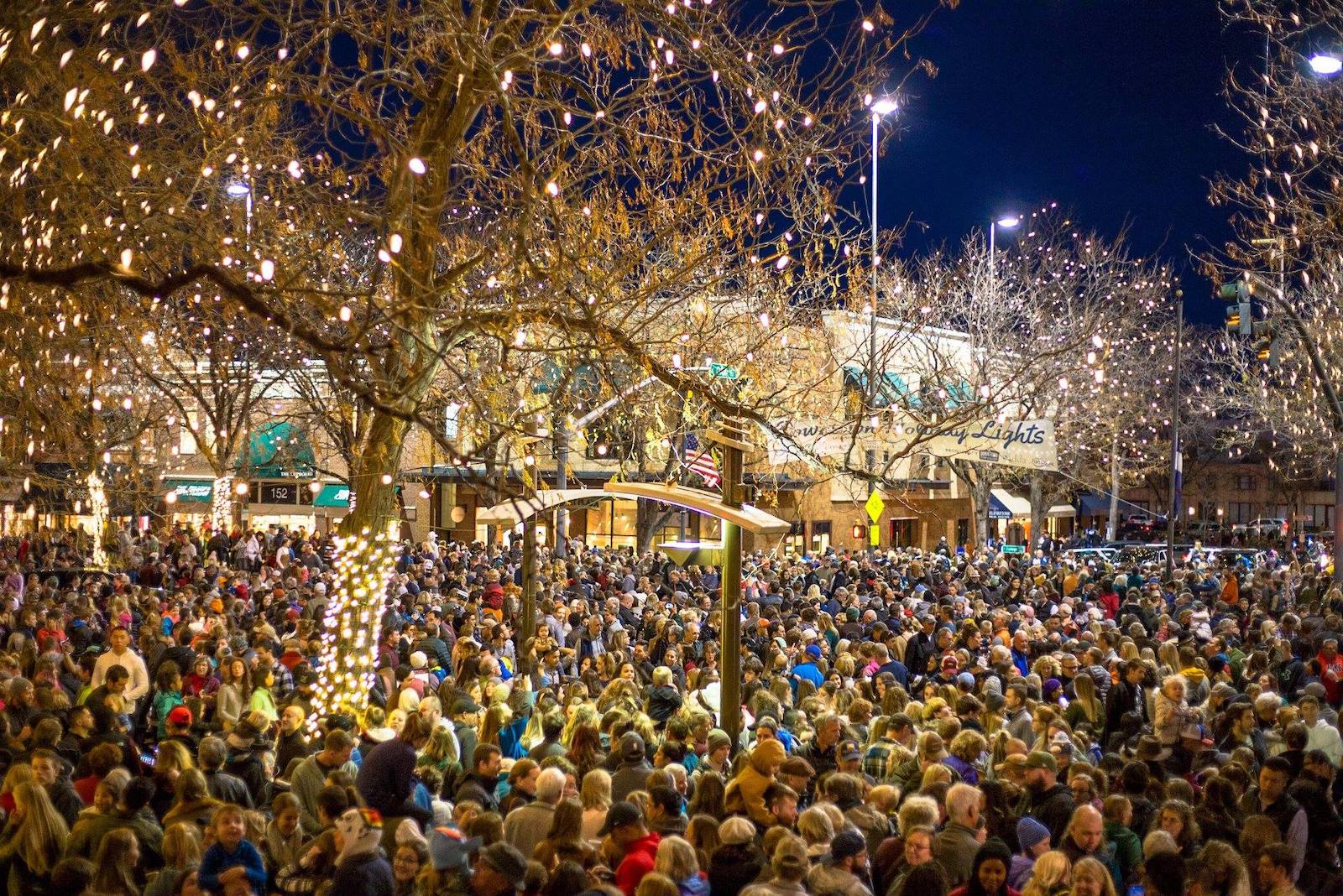 Every November, there is a ceremony to launch thousands of holiday lights being displayed in Fort Collins. The ceremony takes place in Old Town Square.
The event kicks off with live music on the stage followed by the lights turning on after a countdown. The display is on 22 blocks and remains illuminated through Valentine's Day. The lights are low-energy, sustainable LED lights.
early November | fcgov.com/parks/downtown-holiday-lights
Colorado Craft Brewers Summit
The Colorado Craft Brewers Summit is a conference for independent craft brewers in the state to discuss current issues in the industry. The two-day event is produced by the Colorado Brewers Guild, a non-profit trade association with the goal of promoting craft brewers.
Seminars are given on a variety of subjects, including business development, marketing, and technical issues. Some examples of previous presentations are The Art and Science of Media Relations, How to Maximize Your Taproom Profits, Social Media Marketing, and Employment Law Basics.
August | coloradocraftbrewerssummit.org
Regardless of the time of year, there is a fun event in Fort Collins to check out. Before you head out, browse the website for information on parking or other helpful suggestions on how to get there.
Read about the best hotels in Fort Collins to reserve a great spot to stay during one of these festivals.