Besides beautiful mountain scenery and a national historic downtown, there are many top events in Leadville. The town offers plenty to do, with a unique festival for everyone all year round.
Cold weather and a high elevation don't put a pause on fun in this Colorado destination. Throughout the winter, you'll find various ski races and festivals, holiday happenings, and a popular winter mountain bike series.
Keep in mind that the details of an event can change, so it's always best to check the website for the most up-to-date information. It typically offers additional helpful information, such as pricing, rules and regulations, and anything else that is good to know. Social media pages are also a good source for event announcements, including location and date changes.
Here is a list of the best events in Leadville, CO, in order of occurrence throughout the year:
Leadville Winter Mountain Bike Series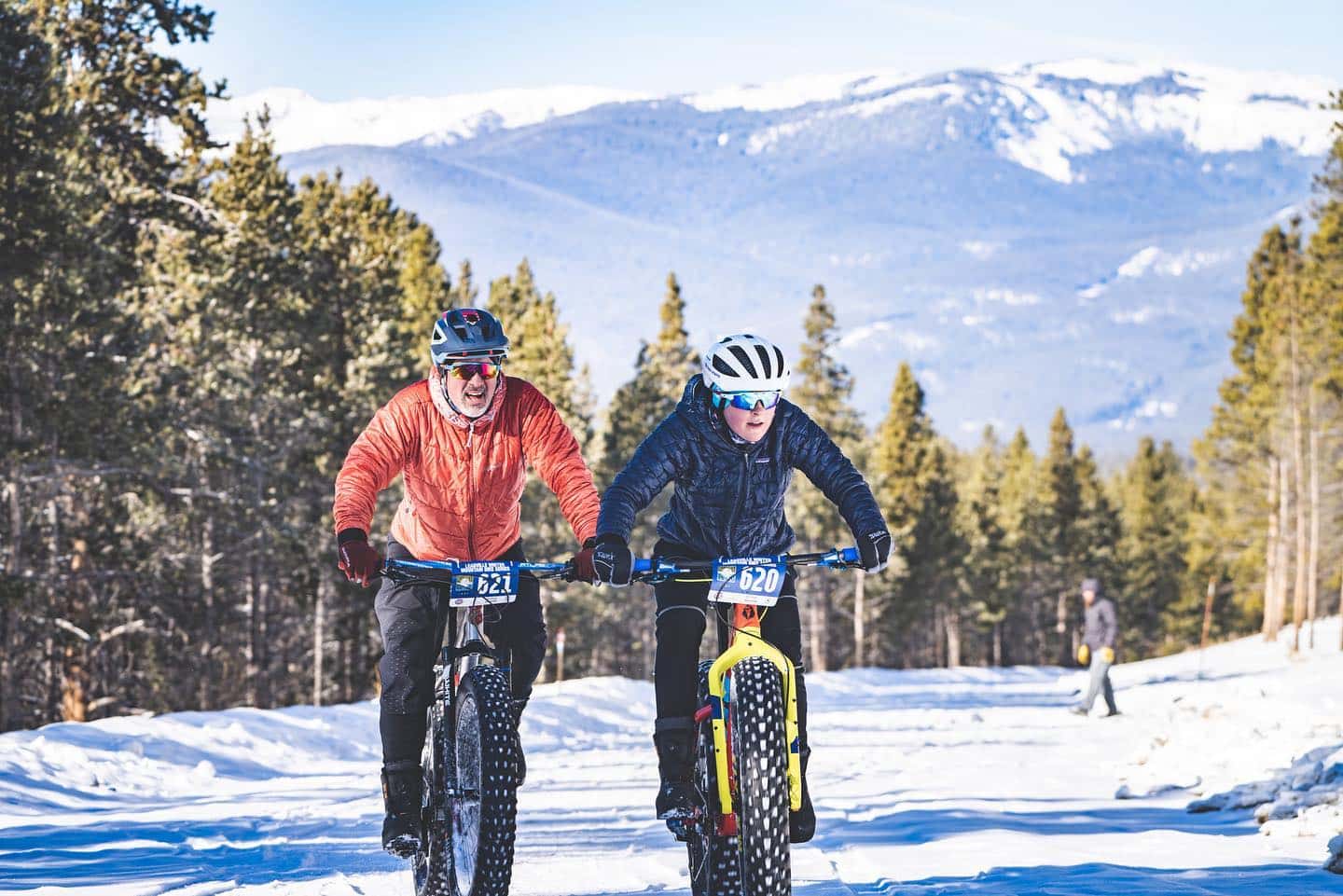 The Leadville Winter Mountain Bike Series is a handful of seasonal bike races that run from January through April. Events include the Colorado Cup (January), Tennessee Pass (February), Mineral Belt Mayhem (March), Fatty Patty 50K (March), and East Side Epic (April). This is the country's longest-running winter mountain bike series, according to Cloud City Wheelers.
The website offers course details for each individual event and directions on how to register. This series is organized by Cloud City Wheelers, and the proceeds benefit local efforts to maintain and build trails that can be used year-round. The organization has built more than 20 miles of trail throughout Lake County in Colorado.
January through April | cloudcitywheelers.com/the-winter-bike-series
Leadville Loppet Nordic Ski Race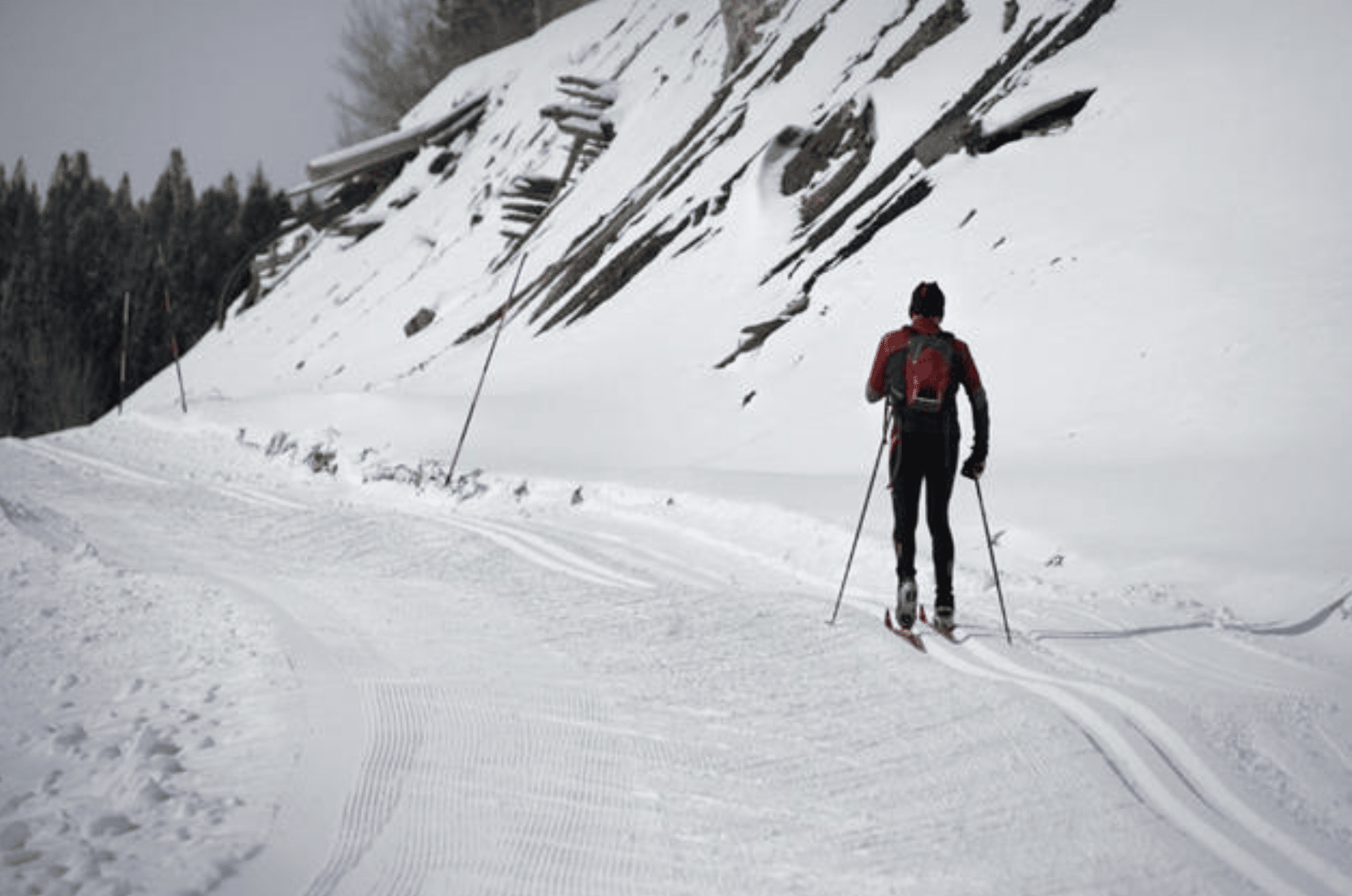 The Leadville Loppet Nordic Ski Race is an annual cross-country ski race with five course options – a 1K kids "funski", a 5K costume ski, and a 10, 22, and 44K ski race. The 22K and 44K can be used as a qualifier for the American Birkebeiner in the following year. This event helps support the care and maintenance of the historic Mineral Belt Trail, an 11.6-mile loop.
The first Leadville Loppet took place in 2003, hosted by volunteers and students at the local Colorado Mountain College brand. To help reduce waste, the event organizers ask participants to bring their own water bottles to utilize during the race along with a reusable plate, bowl, fork, and spoon for a pot lock. The meal consists of homemade casseroles, soups, and chilis made by members of the Leadville community.
February | mineralbelttrail.com/Leadville-loppet-1
Leadville Ski Joring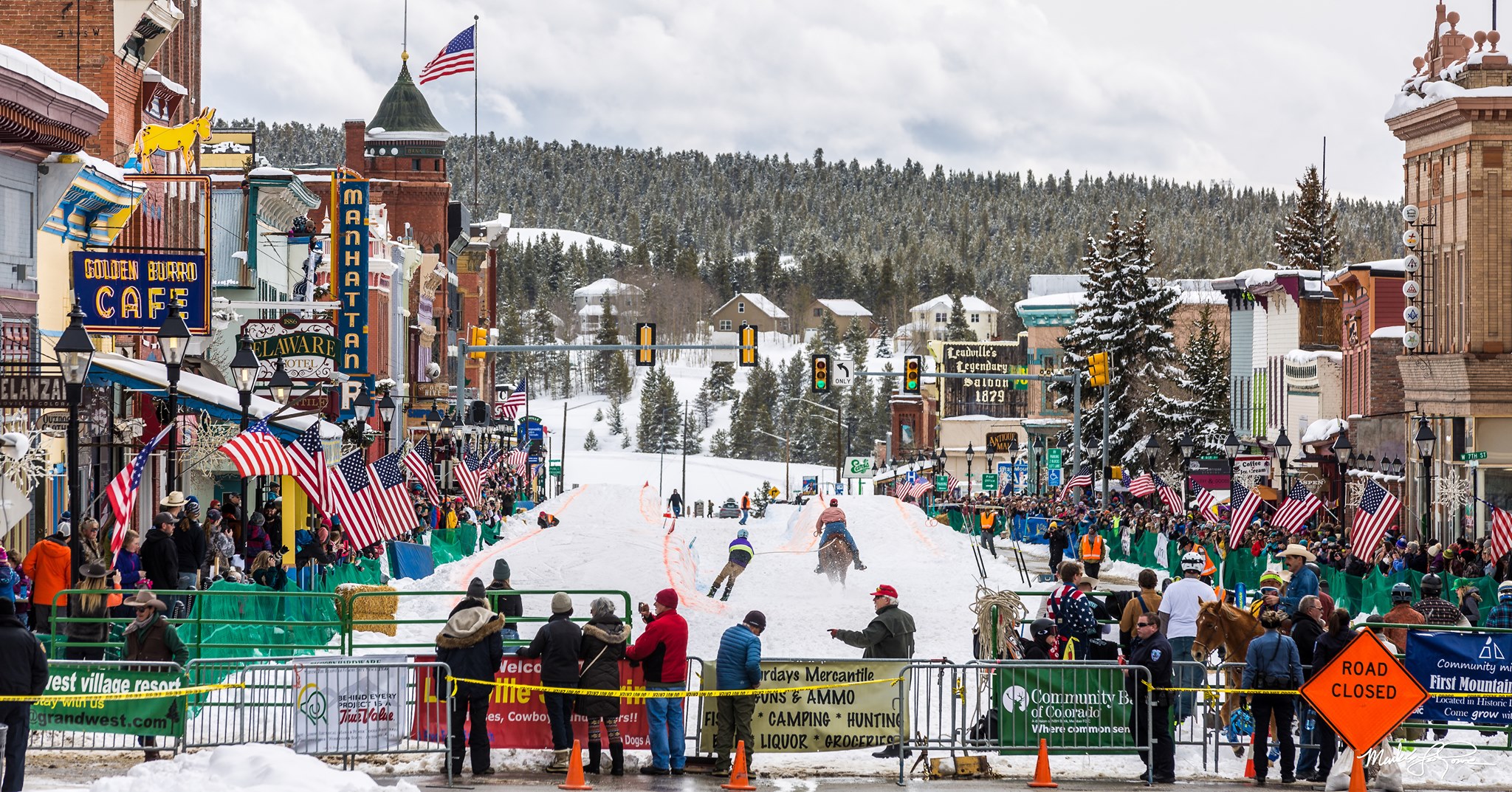 The Leadville Ski Joring is an annual timed competition where skiers are pulled by a horse and a rider through a designed course. This event is considered one of the premier competitions of its kind in the country and has been a tradition in Leadville since 1949. It always takes place on the first weekend in March and is held downtown on Historic Harrison Avenue.
The course that racers venture through has jumps, rings, and gates to pass. Other events can take place this weekend in correlation with ski joring, such as activities for kids and a snowmobile event. The website has additional information on the history of the competition, rules for participants, a photo gallery, and details on how to register.
March | leadvilleskijoring.us
10th Mountain Memorial Day Ceremony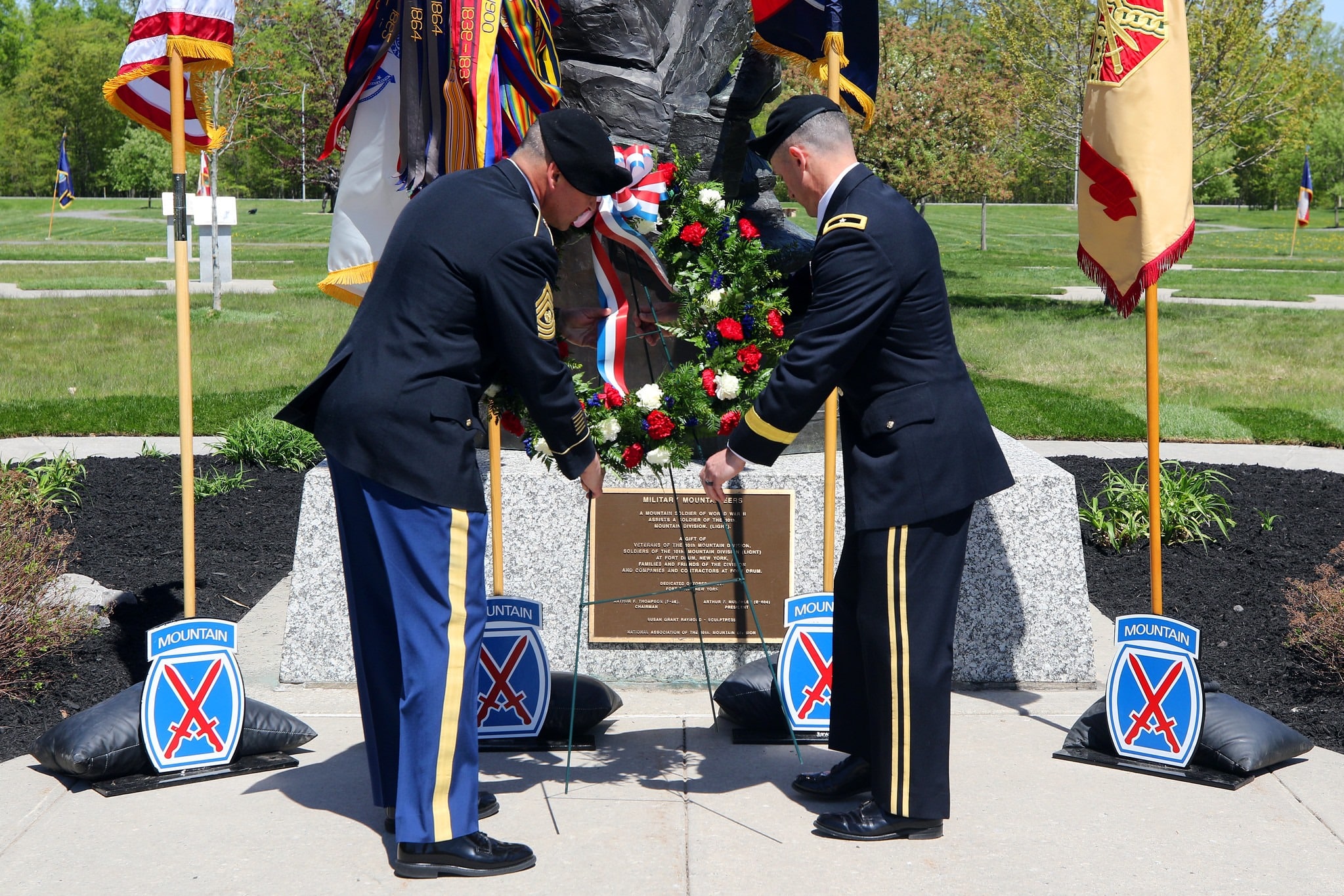 The 10th Mountain Memorial Day Ceremony honors and remembers fallen soldiers at an annual ceremony. The event takes place at the summit of Tennessee Pass on Highway 24, between Leadville and Mintum, at the 10th Mountain Division Monument.
During previous years, the ceremony kicked off mid-morning. After the celebration has concluded, there has been an optional lunch at Ski Cooper in Leadville. More information about the 10th Mountain Division Foundation can be found online.
May | leadvilletwinlakes.com/event/10th-mountain-memorial-day-ceremony
Fish Hatchery 5K Run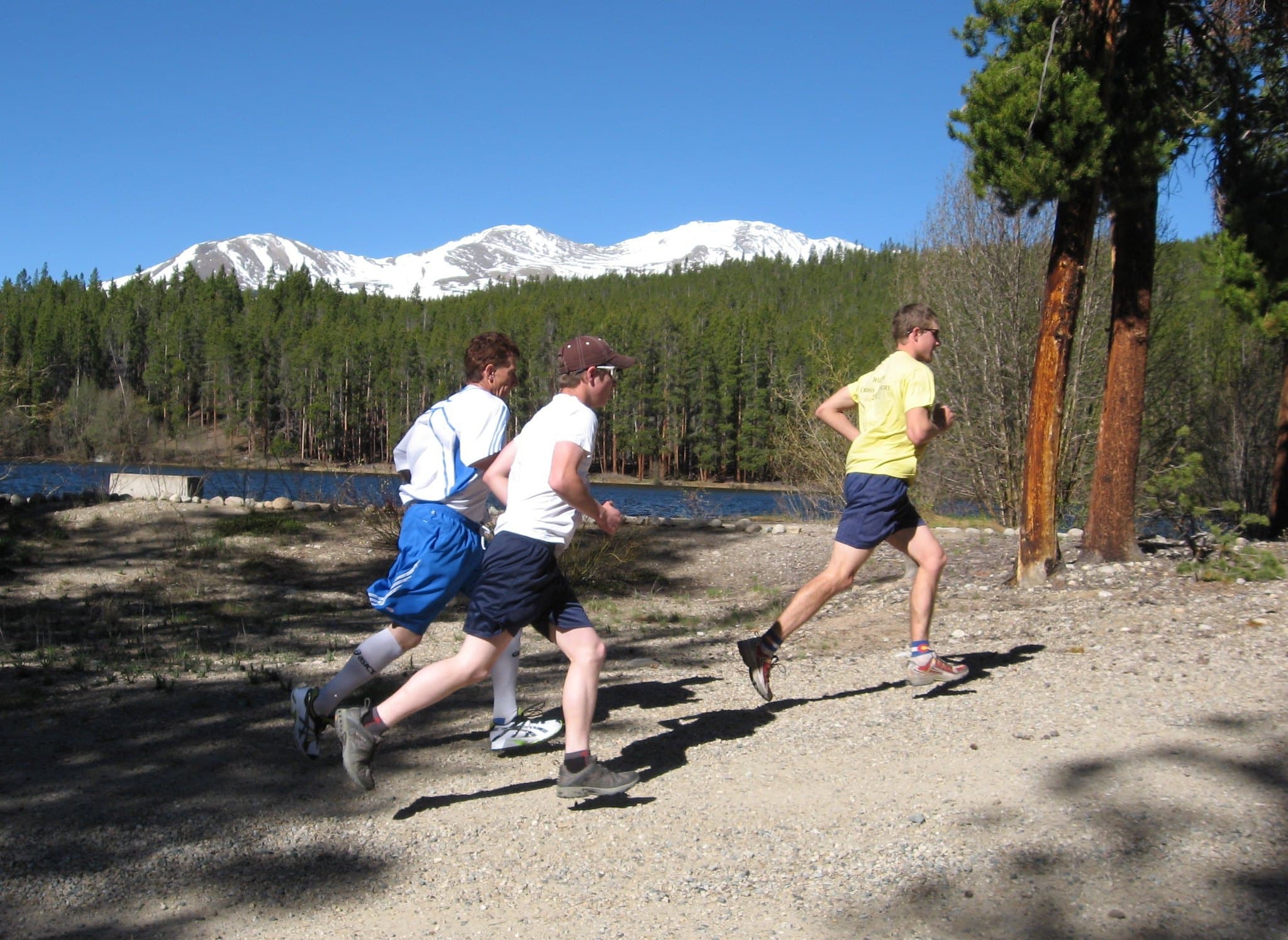 The Fish Hatchery 5K is an annual race with a course through a subalpine forest near and around Evergreen Lakes and the lower Rock Creek area. It takes place at the historic Leadville National Fish Hatchery, which is operated by the US Fish & Wildlife Service. The race route is a mix of trails, paths, and dirt roads.
Proceeds from this event benefit the Leadville-Lake County Sports Hall of Fame. Awards are given to the top female and male finishers based on various age groups. There are also awards for the top three male and female finishers in the group of 12-year-olds and under.
June | leadvillesportshall.com/fish-hatchery-5k
Leadville Turquoise Lake 20K
The Leadville Turquoise Lake 20K is a race around the scenic lake beginning at the Matchless Boat Ramp in the morning. The first portion of the course (7.5 miles) is hilly paved roads and the remaining portion (5.5 miles) is a single-track dirt trail.
The race description boasts "unparalleled mountain views" as participants run clockwise around the lake. Proceeds from the event benefit various youth athletics and recreation, such as Leadville Nordic and Children's Fishing Day. Participants can register online.
June | leadvillesportshall.com/turquoise-lake-20k
Fourth of July in Leadville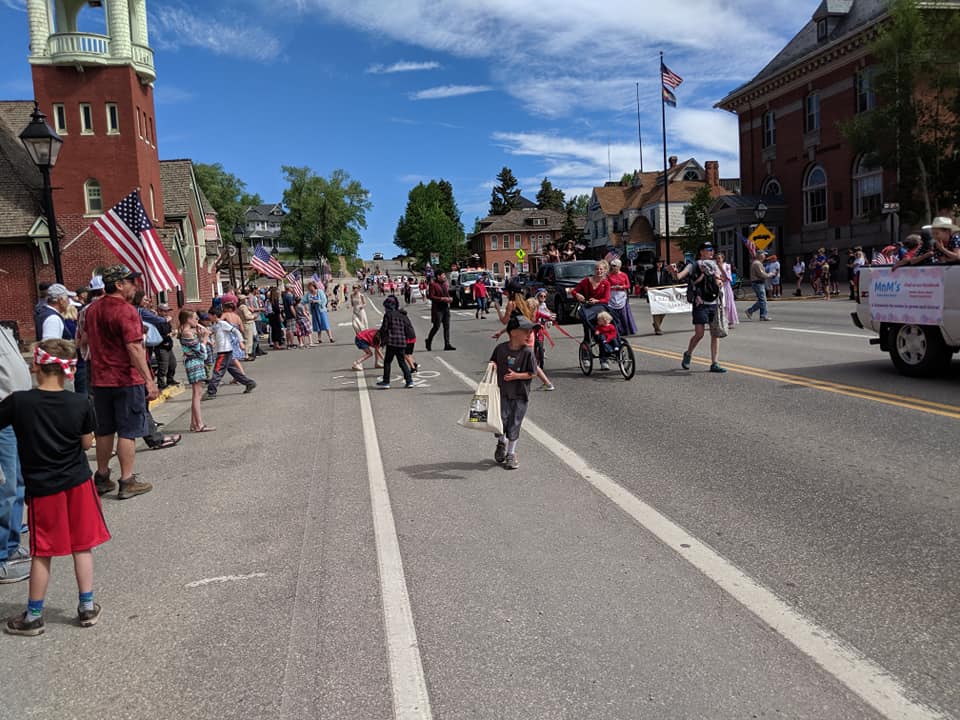 The annual Fourth of July event in Leadville is an all-day celebration with many things to do. In the morning, there is a Firework 5K run that starts and ends in downtown Leadville. There is a yearly parade in the mid-morning taking place on Harrison Avenue.
The day also has a picnic celebration for the community with hot dogs and burgers. The evening ends with fireworks against some of Colorado's highest mountain peaks. Fireworks start at dusk and are weather permitting.
July | leadvilletwinlakes.com
Leadville Boom Days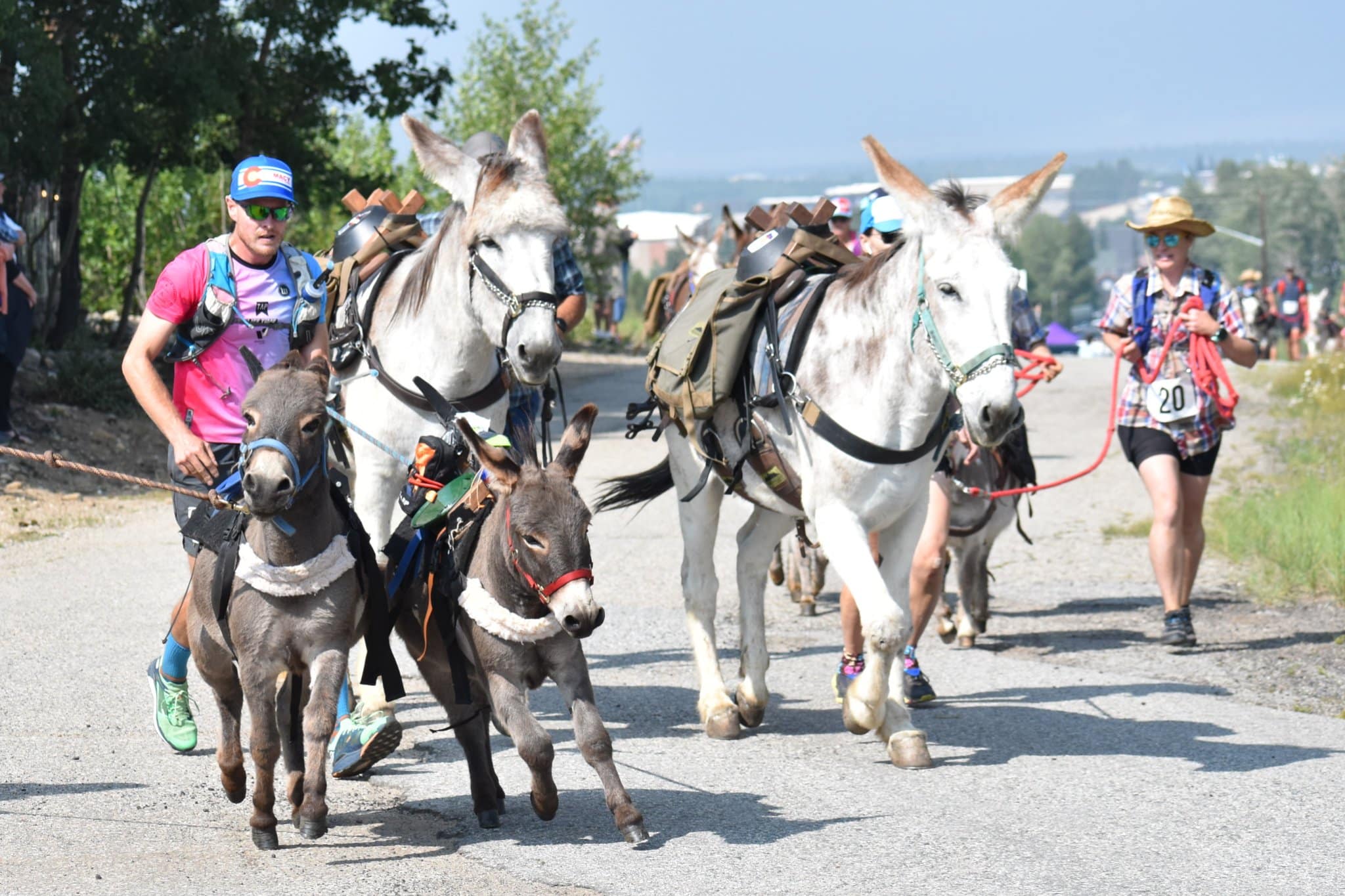 Leadville Boom Days is a celebration of the Old West and one of the city's biggest annual festivals. The activities have included burro races, a continental breakfast at the courthouse, and mining contests. A parade through town begins in the morning and typically lasts about an hour.
There is also a street fair with more than 100 craft and food booths present. Other previous events have included children's activities at Ice Palace Park, balloon toss, egg toss, pie eating contest, boardwalk race, a kid's mining event, and a motorcycle event on Harrison Avenue. A car show is another part of Boom Days, featuring both old and new cars, trucks, motorcycles, and even tractors.
August | leadvilleboomdays.org
Leadville Trail 100 Mountain Bike Race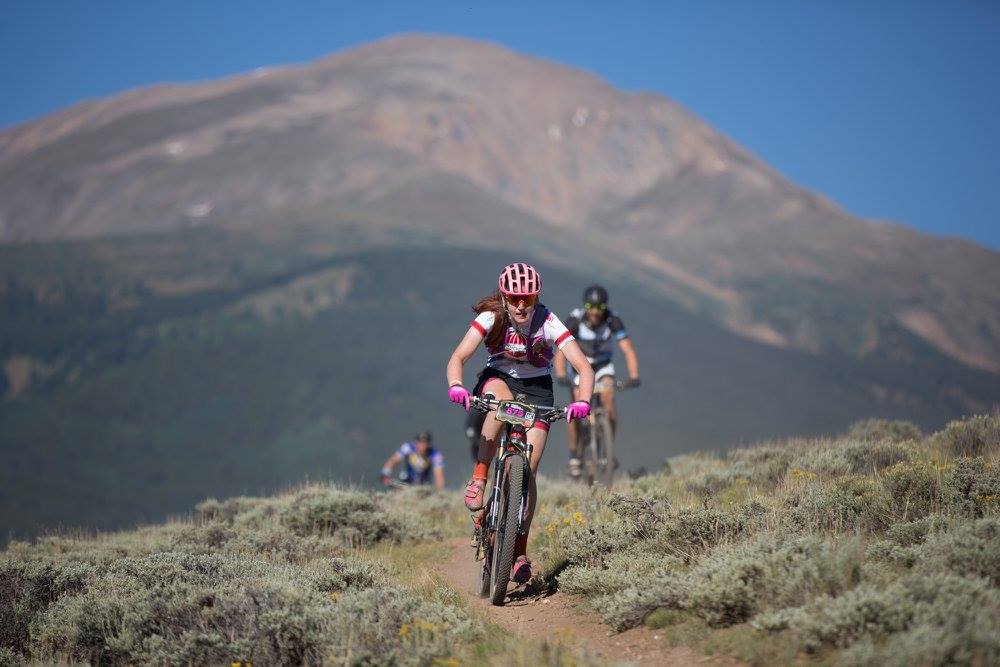 The Leadville Trail 100 Mountain Bike Race is a scenic 104-mile bike race across the Colorado Rockies. Riders start at 10,152 feet and climb to 12,516 feet. This is an out-and-back course.
After the race is complete, participants can enjoy a fest with live music and an award ceremony. More information about the course, parking and shuttles, rules, a list of aid station locations, and a guide can be found online.
August | leadvilleracerseries.com/mtb/leadvilletrail100mtb
National Night Out
National Night Out is an annual event that allows the community to meet and honor local first responders. During this event, members of the Leadville Police Department, along with Lake County's Sheriff's Office, Search and Rescue, Leadville Lake County Fire Department, and the National Forest Service are in attendance.
The event takes place at Lake Community Field. There has been a chance for attendees to get a tour of fleet vehicles and fire engines. Previously, El Mexicano Taco Truck has served tacos for a donation with proceeds benefitting Advocates for Lake County.
August | leadvilletwinlakes.com/event/national-night-out-celebrate-first-responders/
Trick or Treat on Main Street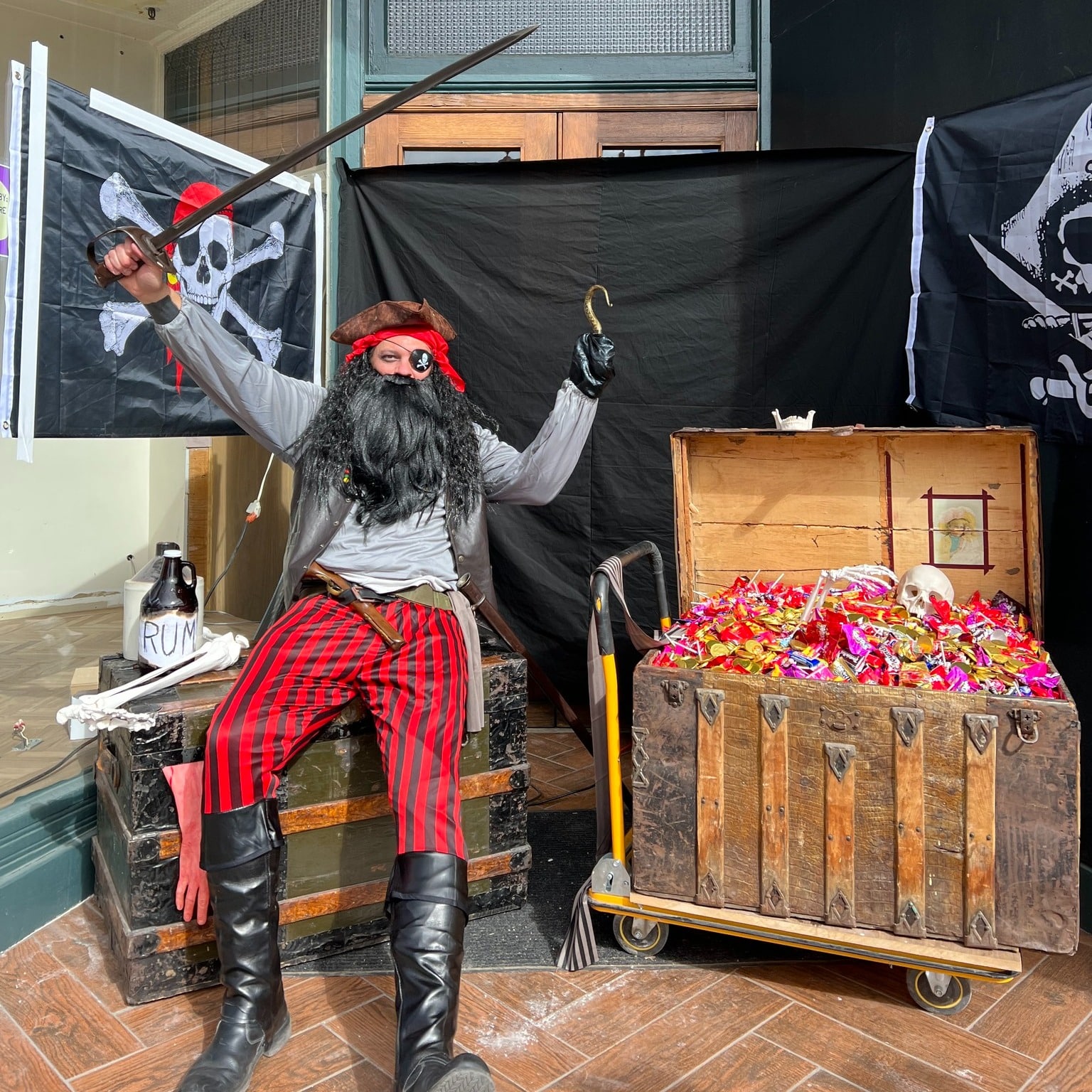 Trick or Treat on Main Street occurs in October to celebrate Halloween. Part of the street is closed down and organizations and local businesses hand out candy and treats to the community.
The festivities take place on Harrison Avenue between 4th and 8th Street. All children under the age of 12 years old need to be accompanied by an adult. This is hosted by the Leadville Mainstreet Program and its partners at the Lake County Recreation Department.
October | lakecountyedc.com
Leadville Railroad Holiday Express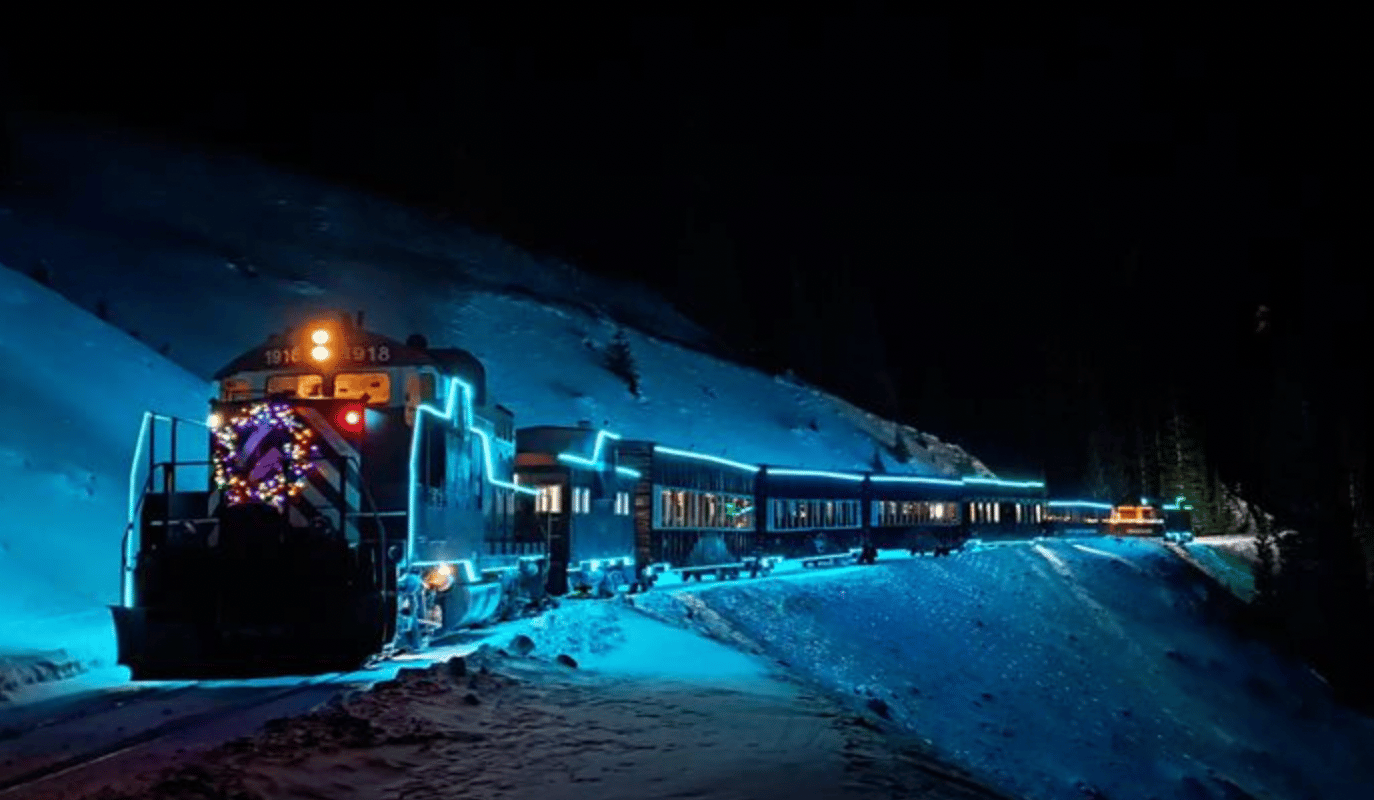 The Leadville Railroad Holiday Express is a seasonal experience on the Leadville Railroad. The scenic journey is a two-hour train ride in heated lounge cars.
Holiday Express rides kick off the holiday season in Late November and run through January. Passengers can enjoy a variety of seasonal hot beverages.
November through January | leadville-train.com
Parade of Lights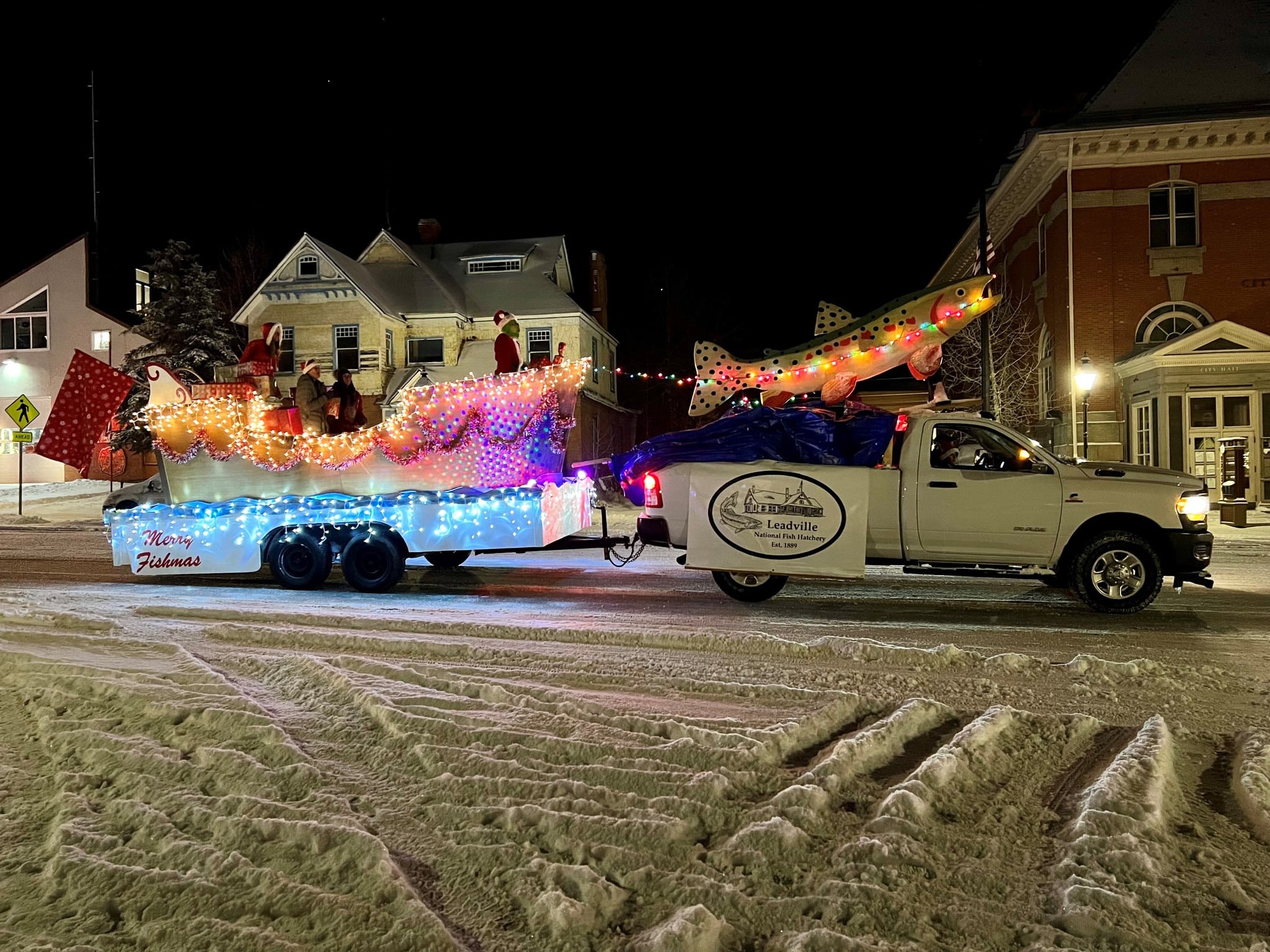 The Parade of Lights is a celebration to kick off the holiday season in December. The glowing parade of brightly lit floats makes its way down the historic district. Previous events have had hot cocoa and cookies available on the Courthouse lawn.
In the past, the parade started on 9th Street and headed south on Harrison Avenue. This event is hosted by the Chamber of Commerce.
December | leadvilletwinlakes.com/event/parade-of-lights-3
The Taste of Leadville
The Taste of Leadville brings the community together to enjoy sample bites and sips from local restaurants and venues throughout the town. This is the annual fundraiser for St. George Episcopal Mission. The church provides meals to those in the community.
Tickets have also included a chance to win gift cards for the participating restaurants. This event typically takes place in conjunction with Leadville's Parade of Lights in December.
December | leadvilletwinlakes.com/event/the-taste-of-leadville
Whether it's mountain biking or enjoying local cuisine, there is an event in Leadville for everyone. Head over to their official websites to learn more about it, and mark your calendars for the upcoming fun. And book your Leadville hotel early to get a great rate and accommodation.