In addition to the amazing natural beauty and outdoor adventures, there are many top events in Ouray throughout the year. This southwestern Colorado mountain town is known as the "Switzerland of America" and has hot springs, the Wright Opera House, museums, scenic drives, and numerous fun festivals.
Ouray is home to unique events, such as an Ice Festival and Competition, which celebrates ice climbing. A challenging 100- or 50-mile endurance run takes place in the scenic backdrop of the town. There are also events celebrating the arts and annual holiday traditions.
Keep in mind that the details of events can change, including if it's canceled, postponed, or updates to the venue. The best way to get up-to-date information is to check the event's website and social media pages. Find greater details on any rules and restrictions, any fees associated with the event, and other important information.
Here is a list of the top events in Ouray throughout the year, in order of occurrence:
Ouray Ice Festival and Competition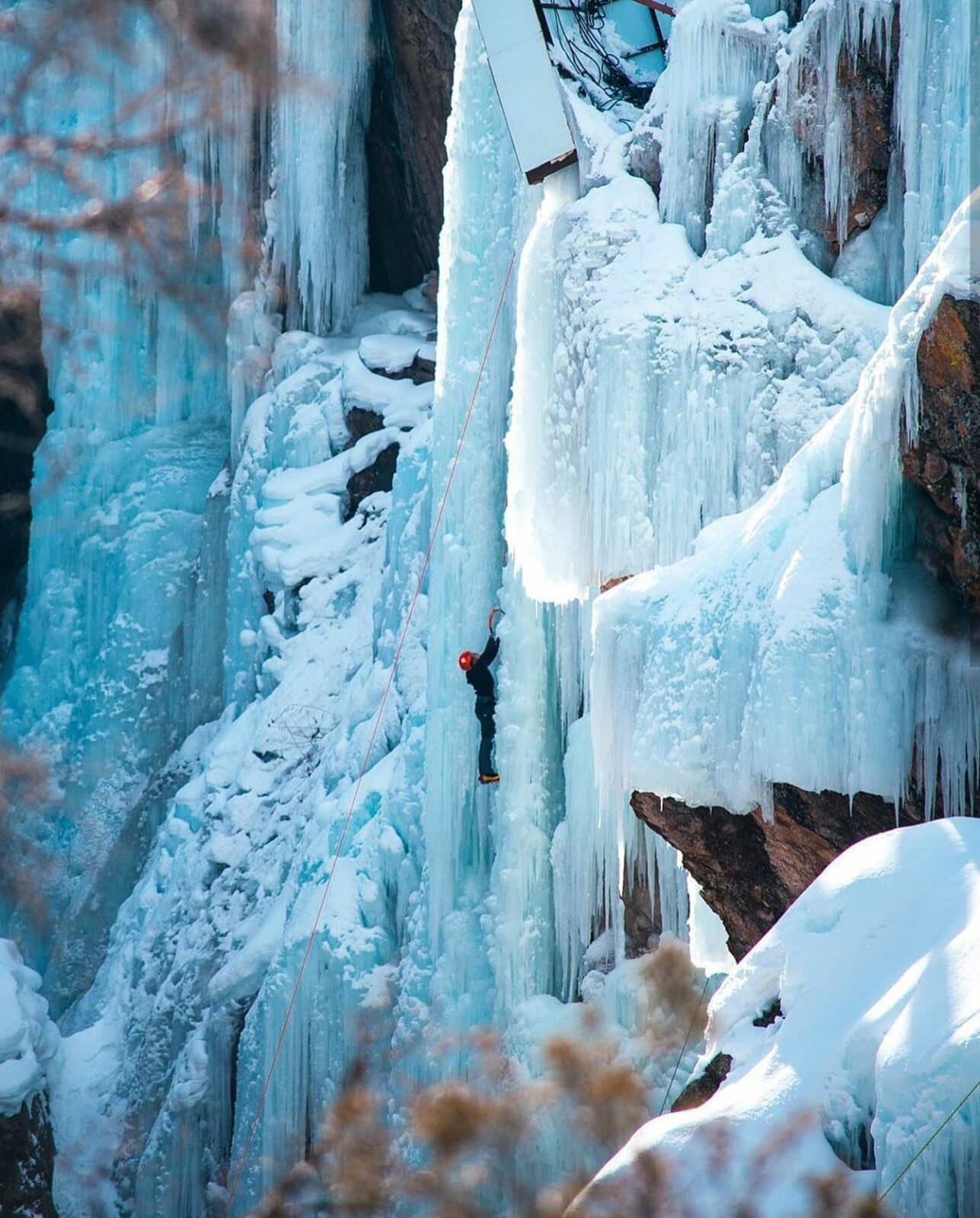 The Ouray Ice Festival and Competition is an annual three-day, four-night event. People come from around the world to enjoy and celebrate the sport of ice climbing. This event includes two competitions – The Elite Mixed Climbing Competition and The Speed Climbing Competition.
There are a variety of educational and interactive clinics for all skill levels as well as gear demos. Other events that have been included in the weekend include a climbing movie screening, happy hours, presentations, a kid's climbing wall, a winter pool party, and coffee talks.
Proceeds from this event help Ouray Ice Park create a public, world-class ice climbing park.
mid January | ourayicepark.com/ouray-ice-festival
Cabin Fever Day
Cabin Fever Day is hosted by the City of Ouray's Parks and Recreation Department. It's a family-friendly winter event taking place at Lee's Ski Hill in February. It's weather-dependent, so keep an eye out for updates.
The kids' skiing and snowboarding event during Cabin Fever Day includes contests and races. Concessions are served including hot dogs and hot cocoa to warm up.
February
Ouray Mountain Air Music Series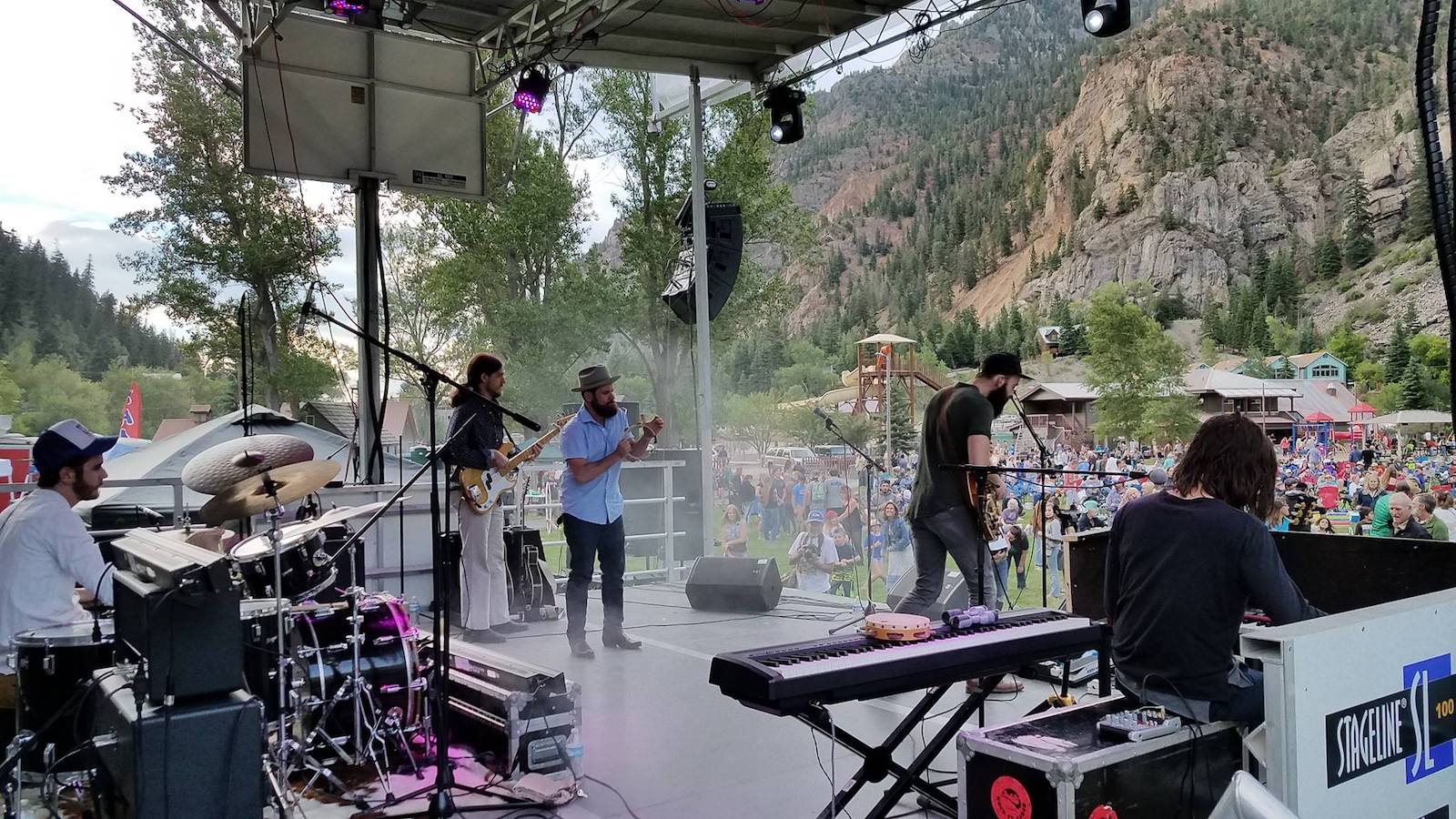 The Ouray Mountain Air Music series is a fun event to kick off the summer. These concerts occur outside and are free and open to the public.
Concerts have taken place on Thursdays at Fellin Park. This family-friendly event also allows leashed dogs. There have been food, beer, wine, margaritas, and other drinks available for purchase in the past. A schedule of performers can be found online.
June | ouraymusicseries.com
Ouray International Film Festival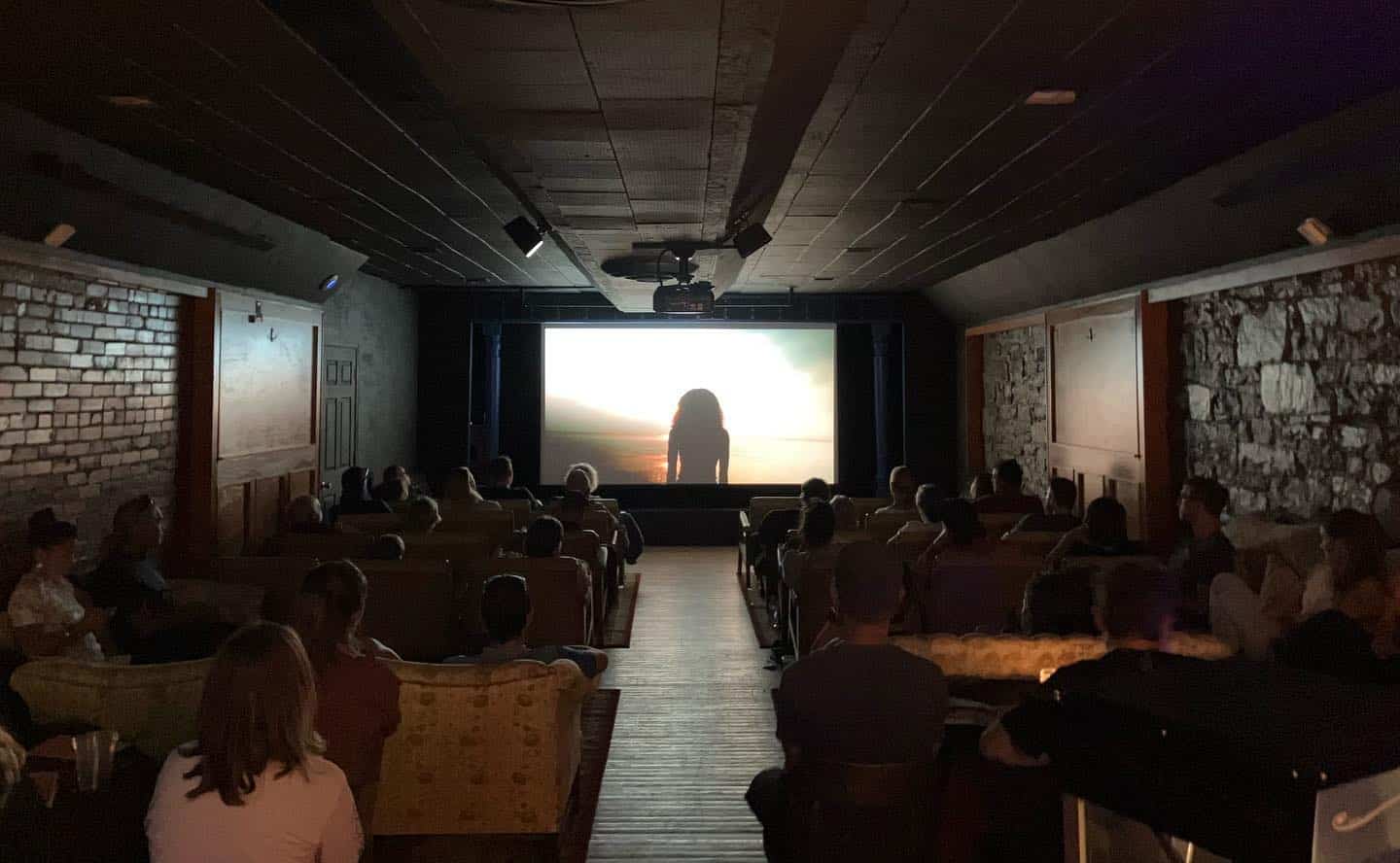 The Ouray International Film Festival consists of four days filled with selected film screenings, conversations, awards, and parties. The goal of the event is to bring the best artists and films to the region.
The festival takes place mostly at the historic Wright Opera House on Main Street. In years past, there have been both feature films and short films ranging from animation to documentaries. Films come from all over the United States and the world.
late June | ourayfilmfestival.com
Ouray Fourth of July Celebration
Ouray's Fourth of July festivities celebrate Independence Day on Main Street. Past events have included a morning race starting at City Hall and a parade.
The afternoon has included games in Fellin Park following the parade and water fights taking place at 6th and Main Street. The event concludes with evening fireworks, which are weather permitting.
July 4 | visitouray.com/fourth-parade
Ouray 100-and 50-Mile Endurance Run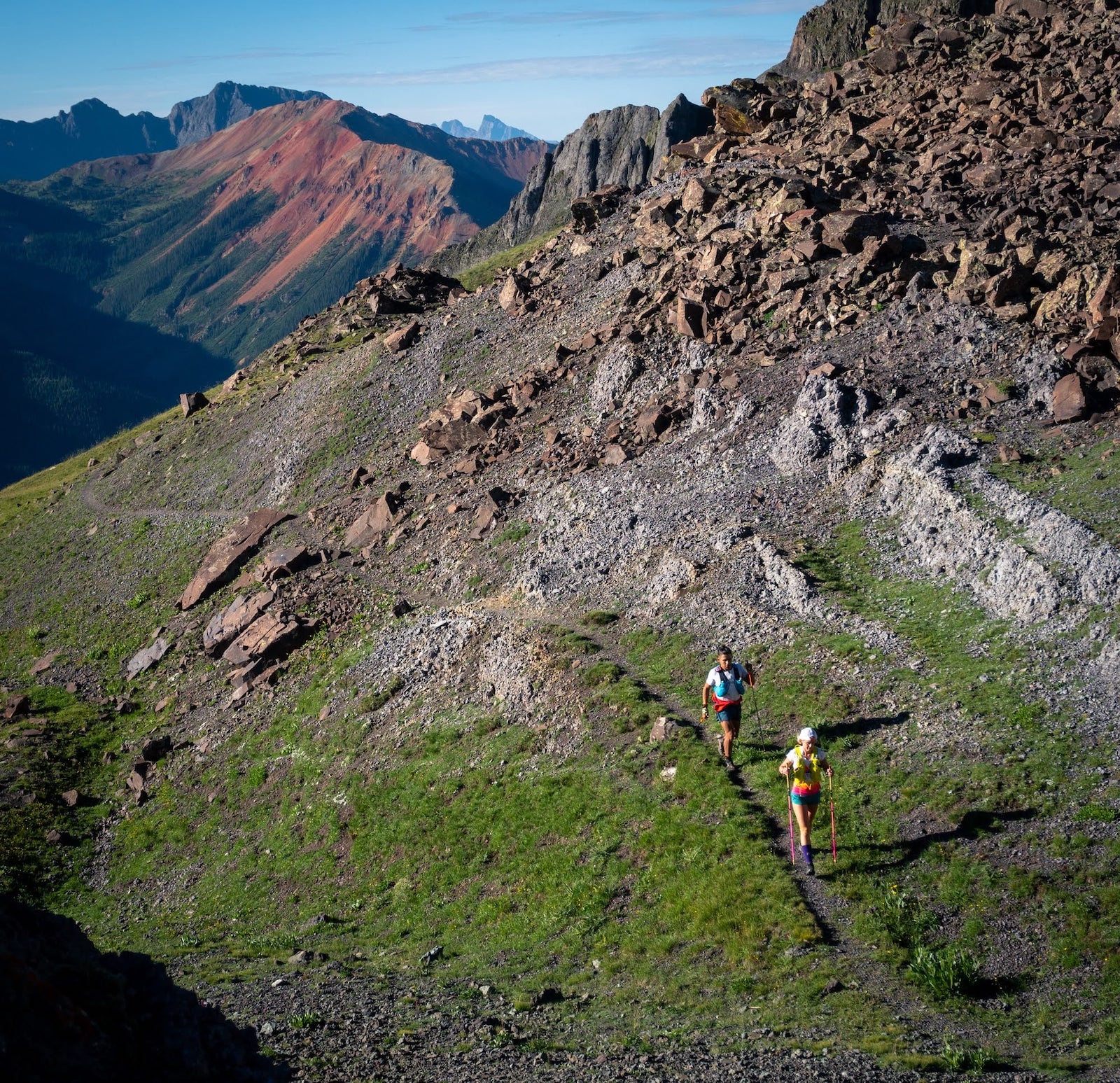 The Ouray 100- and 50-Mile Endurance Run is a challenging race with two options: 100-plus miles and a 50-plus mile route. The description says to "expect the toughest challenges you have experienced in perhaps the most beautiful place you have ever been".
The 100-mile race starts and ends in Fellin Park and is described as one of the most difficult 100 milers in the world. The 50-miler is also described as one of the most challenging of its kind and joins the 100-mile route for the last 50 miles of the race.
The website has additional information on the locations of aid stations, awards, qualifying details, and frequently asked questions.
mid July | ouray100.com
National Night Out
The City of Ouray Police Department's National Night Out is an annual event that strives to enhance the relationship between law enforcement and the local area. This event is held across the country to foster a sense of community and bring neighbors and police together.
Ouray's National Night Out is held annually on the first Tuesday in August. In the past, the event has been held in Fellin Park where free hotdogs and hamburgers were served. For more information on the national event, visit natw.org.
August
Artist's Alpine Holiday Art Show
The Artist's Alpine Holiday Show brings hundreds of works of art to Ouray. This event has taken place for more than 50 years and takes place at Ouray Community Center.
Photography, sculpture, printmaking, mixed media, oil/acrylic, watercolor, drawings, and pastels are some of the types of art you'll find here. Entries are accepted within a designated timeframe, and awards and prizes are given out.
August | ourayarts.com/…
Jeep Jamboree
The annual Jeep Jamboree brings off-road enthusiasts together for a full weekend. In addition to trail rides, other events have included breakfast served at JJ Staging, enjoying lunch along the trail, dinners, and awards and prizes. Trails are rated on a one-to-ten scale, ranging from relatively easy to navigate up to extremely demanding.
Participants are required to complete a liability waiver. Visit the website for more information on requirements. You'll also find a description of trails and information on lodging.
September | jeepjamboreeusa.com/pdfs/ouray.pdf
Trick or Treat Main Street Ouray
Trick or Treat Main Street Ouray celebrates Halloween with candy and other family-friendly festivities. There are plenty of games and prizes and a Celebration of Light at Ouray Christian Fellowship.
There has been a costume contest at The Elks Lodge during previous celebrations. For parents, there is hot cider and coffee available.
late October | hometrustoc.org/events/city-of-ouray-trick-or-treat-main-street
Ouray Yule Celebration
The Ouray Yule Celebration is an entire day of holiday fun. Events have included an Elf on the Shelf Scavenger Hunt, a storefront decorating contest, a festive holiday parade, live music, Christmas cookies, and warm refreshments.
There has also been an opportunity to make your own s'mores and take a photo with Santa Claus. The evening ends with a dinner of chili, corn dogs, and hot chocolate as well as a story-time with Mrs. Claus. Past years also offered a shuttle service between Ridgway and Ouray.
early to mid December | cityofouray.com/news_detail_T2_R571.php
These top Ouray events showcase the unique town and what it has to offer. Whether it's watching an ice climbing competition or celebrating the holidays, there is an event here for everyone. Some are quite popular too, so it's always wise to book a Ouray hotel accommodation as soon as you figure out your travel plans or camp under the stars.