Ouray is known as the "Switzerland of America" because of the high mountains rising on three and a half sides of town. It sits at 7,792 feet in the heart of the San Juan Mountains off Highway 550.
The town of 1,034 people was named after Chief Ouray of the Ute Indians, a native tribe of the area. Originally established by miners looking for silver and gold, Ouray had more than thirty active mines in 1875. Today, it's a gateway town to many surrounding peaks and outdoor recreation.
In the winter, Ouray is the ice-climbing capital of the U.S. There are several waterfalls between Ouray and Durango, all popular with climbers. The annual Ouray Ice Fest brings some of the world's top ice climbers to Ouray County for competition, exhibitions, and instruction.
Main Attractions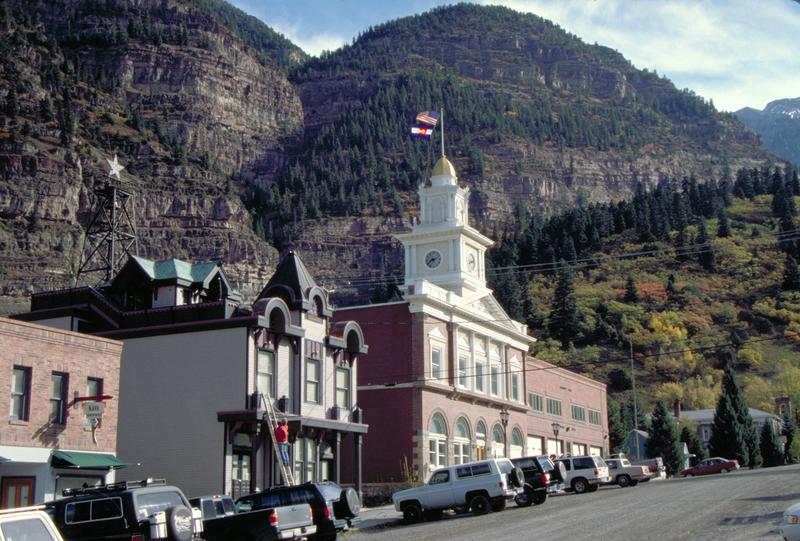 Hot Springs – A number of options exist, including the year-round Ouray Hot Springs Pool. Most are open to the public and some even offer hotel accommodations on-site. Box Canyon Lodge boasts hot springs available to overnight guests only. Both Twin Peaks Lodge and Wiesbaden Hot Springs Spa & Lodging offer guests and non-guests an opportunity to soak.
Read more about the hot springs near Ouray and Ridgway.
Ouray Ice Park – Man-made ice park featuring dozens of ice climbing routes open in the winter. If you're new to the sport, there are routes for you and guides in town to give you a safe lesson. In January the park hosts its epic Ouray Ice Festival, inviting the top climbers for a weekend of doing what they do best.
Read about the top things to do in Ouray.
Recreation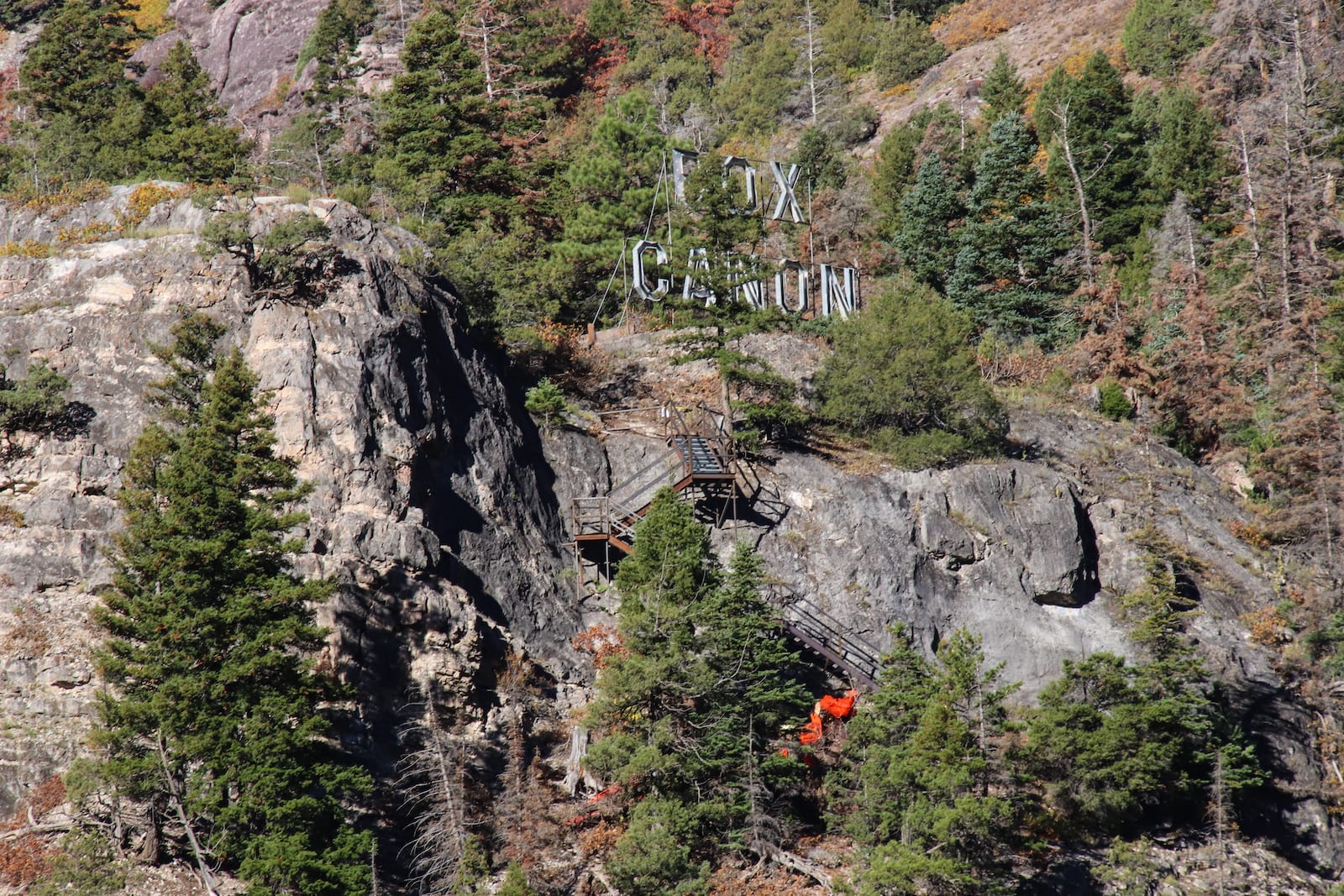 Biking – Uncompahgre RiverWay trail is a leisurely, paved trail along the river that eventually leads to Montrose. The Galloping Goose trail is also a great, exhilarating spot for mountain biking. It follows an old narrow gauge railway and spans over 20 miles.
Camping –
Ridgway State Park is located along Highway 550 in between Ouray and Ridgway. It has 3 campgrounds and generous amenities to make your stay comfortable.
4J+1+1 RV Park is right inside of Ouray and features RV sites and tent camping. They also have a camp store and playground for the kids.
Ouray RV Park and Cabins have any type of accommodation you are looking for, from full hookup RV sites to cabins to hotel rooms.
Thistledown Campground is the ideal place if you want to tackle the 14er Mount Sneffels. It is first-come, first-serve tent camping only 3 miles away from Ouray.
Read about the camping near Ouray and Ridgway.
Climbing –
Rotary Park is maintained by the city of Ouray and offers great climbing for the whole family and shady spots for a picnic lunch.
The Sandias via Old Twin Peaks trail are gorgeous red cliffs that have multi-pitch trad and bolted routes to explore.
If you don't mind an audience while you climb, check out The Pool Wall. It has a short approach, the most routes in Ouray, and mostly single-pitch sport routes.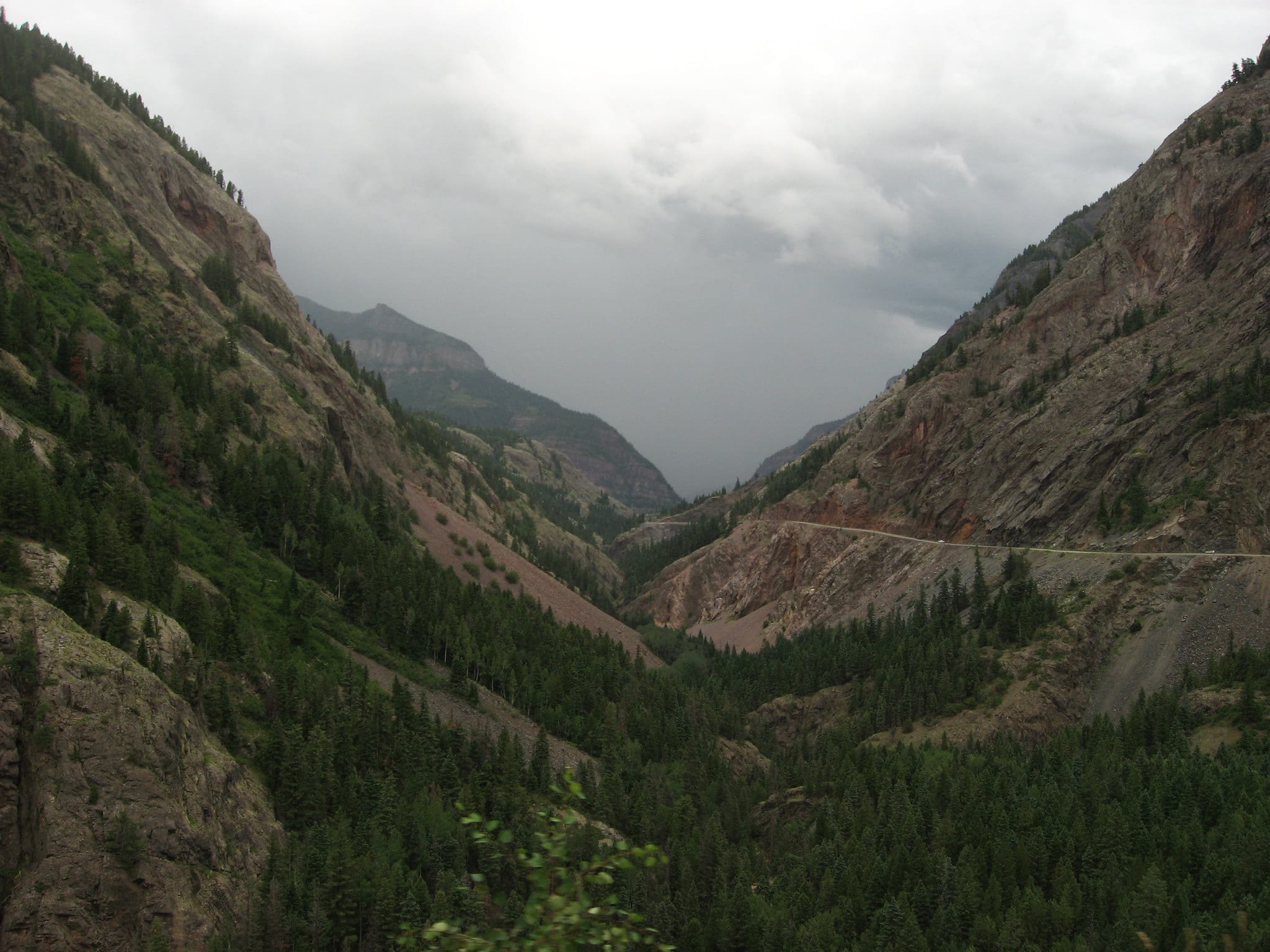 Fishing –
The section of the Uncompahgre River that runs through town is unproductive for fishing, but if you go just 15 minutes downriver to Pa-Co-Chu-Puk you'll find amazing trout. It is a catch-and-release area.
Cimarron River is often overlooked but has impressive fly-fishing throughout the year.
Hiking –
Box Canyon Falls Park is a great place to gawk at an 85-foot waterfall nestled between even higher stone walls. There are 3 easy hikes to choose from, and educational guides along the way.
40 minutes down the road is the trailhead to Mt. Sneffels, a 7-mile difficult hike to the peak of a 14er.
Lower, Middle and Upper Blue Lakes trail offers multiple crystal clear alpine lakes over the course of a 9-mile hike.
Read about the hiking trails near Ouray.
Accommodations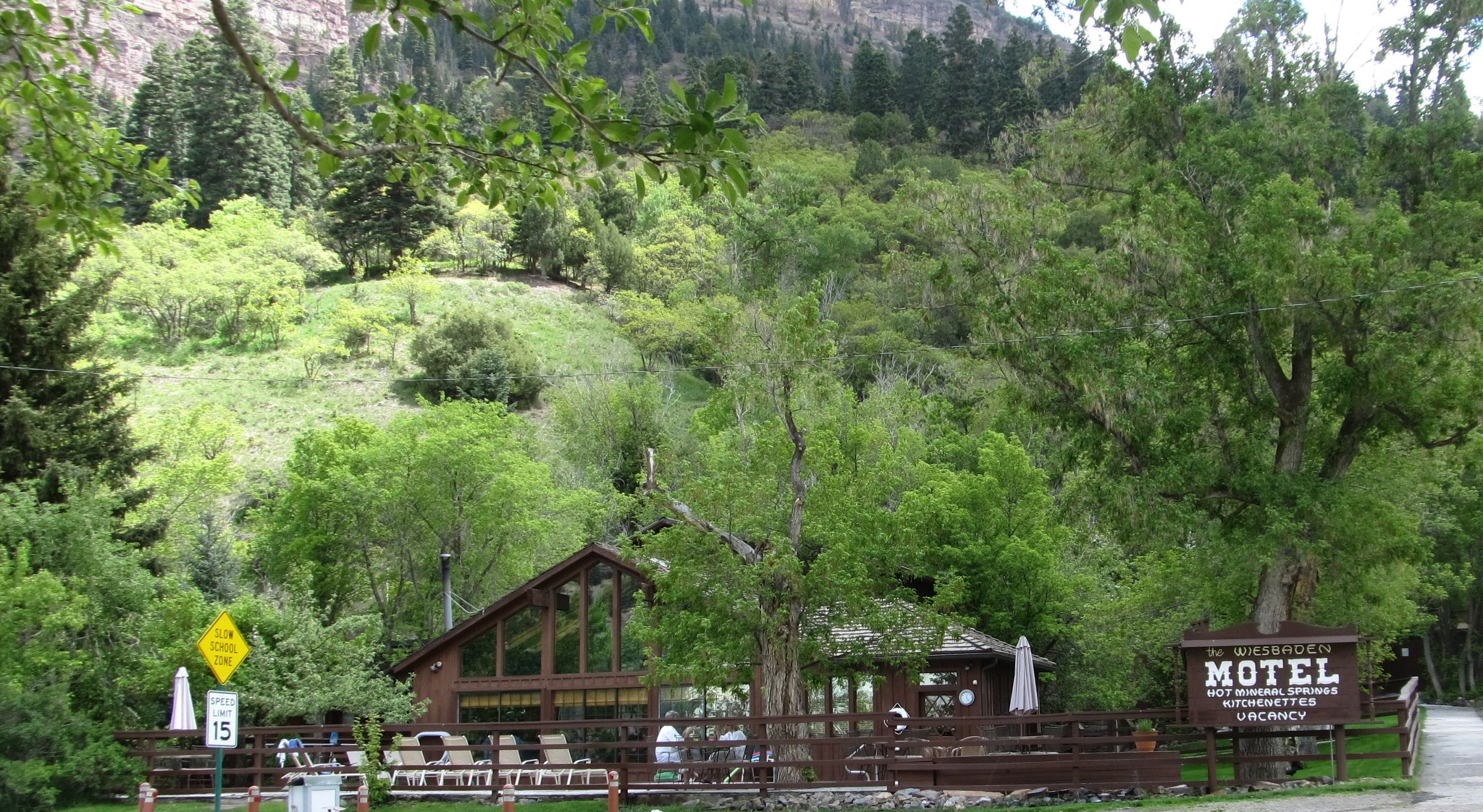 Beaumont Hotel – A historic 4-star hotel and spa that has been accommodating guests for over 130 years. They have 13 suites each furnished with antique pieces.
Historic Western Hotel – Located in the quaint historic district in town, this Victorian-style building is sure to impress with its stained glass, original wood accents, and open-air veranda.
Hotel Ouray – A refurbished historic building with 14 suites and great proximity to downtown Ouray.
Box Canyon Lodge – Mountainside hotel with 360 views of the San Juan Mountains and on-site hot springs.
Twin Peaks Lodge – Relax in one of the 3 naturally heated spring water pools. They also offer complimentary breakfast, spa services, and a Tiki bar.
Wiesbaden Spa Lodgings – Choose from a suite, apartment, or whole home to enjoy during your stay. There are 6 hot spring pools and an underground vapor cave on the property.
China Clipper Inn – Victorian bed and breakfast with a historic, Victorian ambiance. It boasts 12 rooms for rent and amenities like an outdoor hot tub spa.
Read about the best hotels in Ouray or the top bed and breakfasts in Ouray.
Dining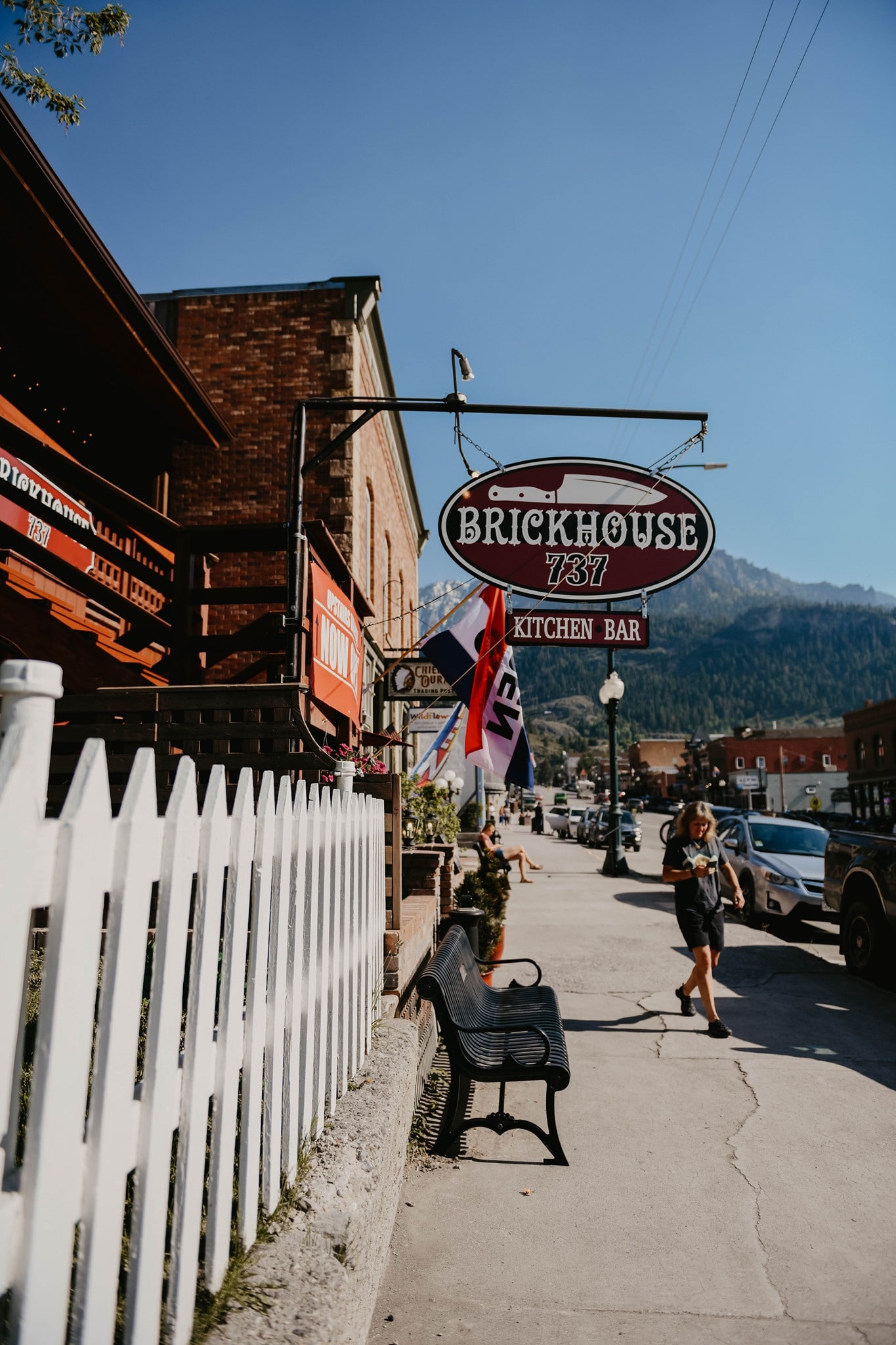 Brickhouse 737 – Cozy, intimate restaurant with a unique twist on American fare and craft cocktails.
Camp Bell's Cajun Cuisine – A no-frills, friendly spot serving hearty breakfast and Cajun classics.
The Yankee Girl Cafe and Sweets – If you need a quick spot to grab breakfast before your adventures for the day, The Yankee Girl has your back. With a range of breakfast options for the morning, and sweet ice cream for later in the day.
Special Events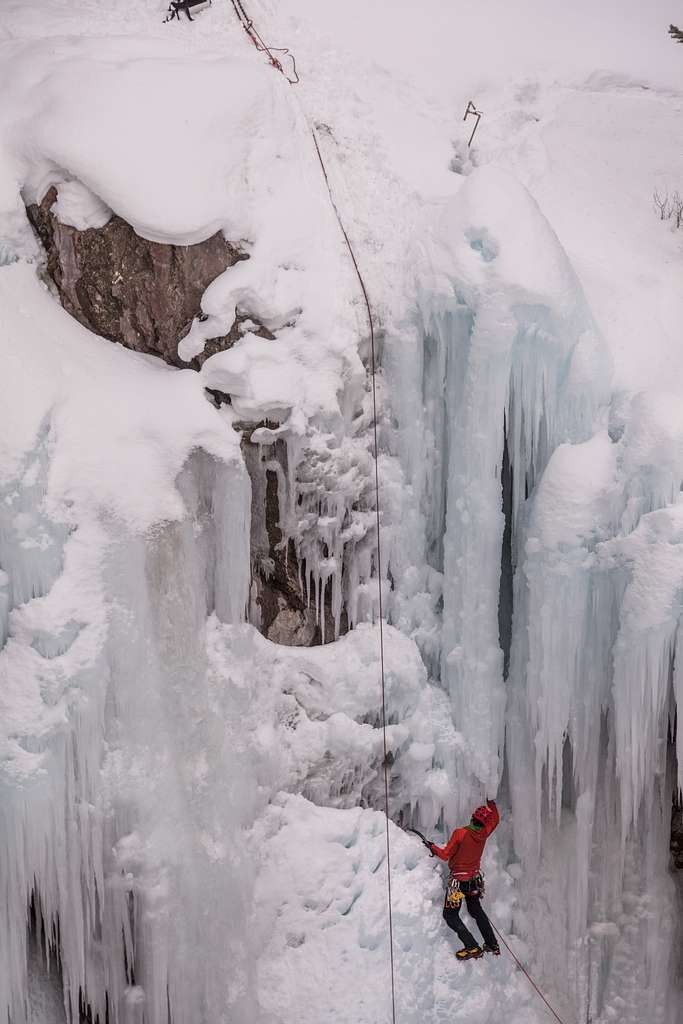 Jan – Ouray Ice Festival – The largest ice climbing competition in North America. Four days of competition, exhibitions, and instruction in early January.
Jun – Ouray International Film Festival – 3-day event held at the Wright Opera House. Films from dozens of countries will be on display all weekend.
Sep – Oktoberfest – Grab your best German-inspired outfit and come out for a night of food, dancing, and a raffle to win a Jeep.
Dec – Festivus Street Party – Held on 6th avenue, there is a fire performance, holiday carols, warm drinks, and everything you need to get in the holiday spirit.
Read about the top events in Ouray.
For an in-depth photo tour of the town, take this virtual walking tour.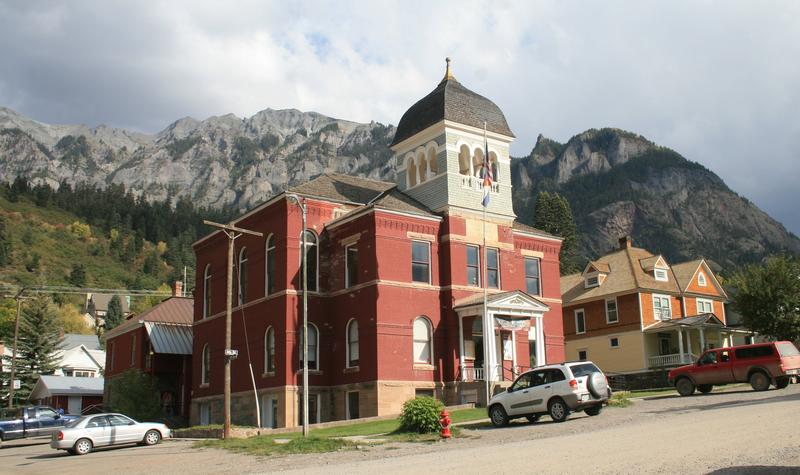 Activities near Ouray
ATV/Jeep Rentals:
Cross Country Skiing:
Federal Lands:
Ghost Towns:
Hiking:
Hot Springs:
Ice Climbing:
Ice Skating: 
Museums:
Performing Arts:
Rock Climbing:
Scenic Drives:
Ski Areas:
Sledding:
State Parks:
Towns:
Transportation:
Waterfalls:
Latest in Ouray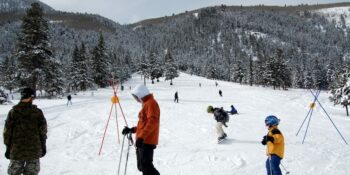 These smaller Colorado ski areas are seldom spoken of outside their local mountain towns. They're tiny…
View more Ouray articles