Along Colorado's historic Alpine Loop, Cinnamon Pass sits 12,640' above the San Juan Mountains. An off road vehicle is required to traverse the pass, but the breathtaking views along the challenging journey make it worth the ride.
History

During the gold rush of Colorado, Cinnamon pass was used to reach what would soon be the town of Silverton. In 1877, a wagon road was established over Cinnamon Pass connecting Lake City to the Animas Valley. Despite the route even having a telephone line, the bustling mining towns around Cinnamon Pass began to disappear in the early 1900's.
Cinnamon Pass Accessibility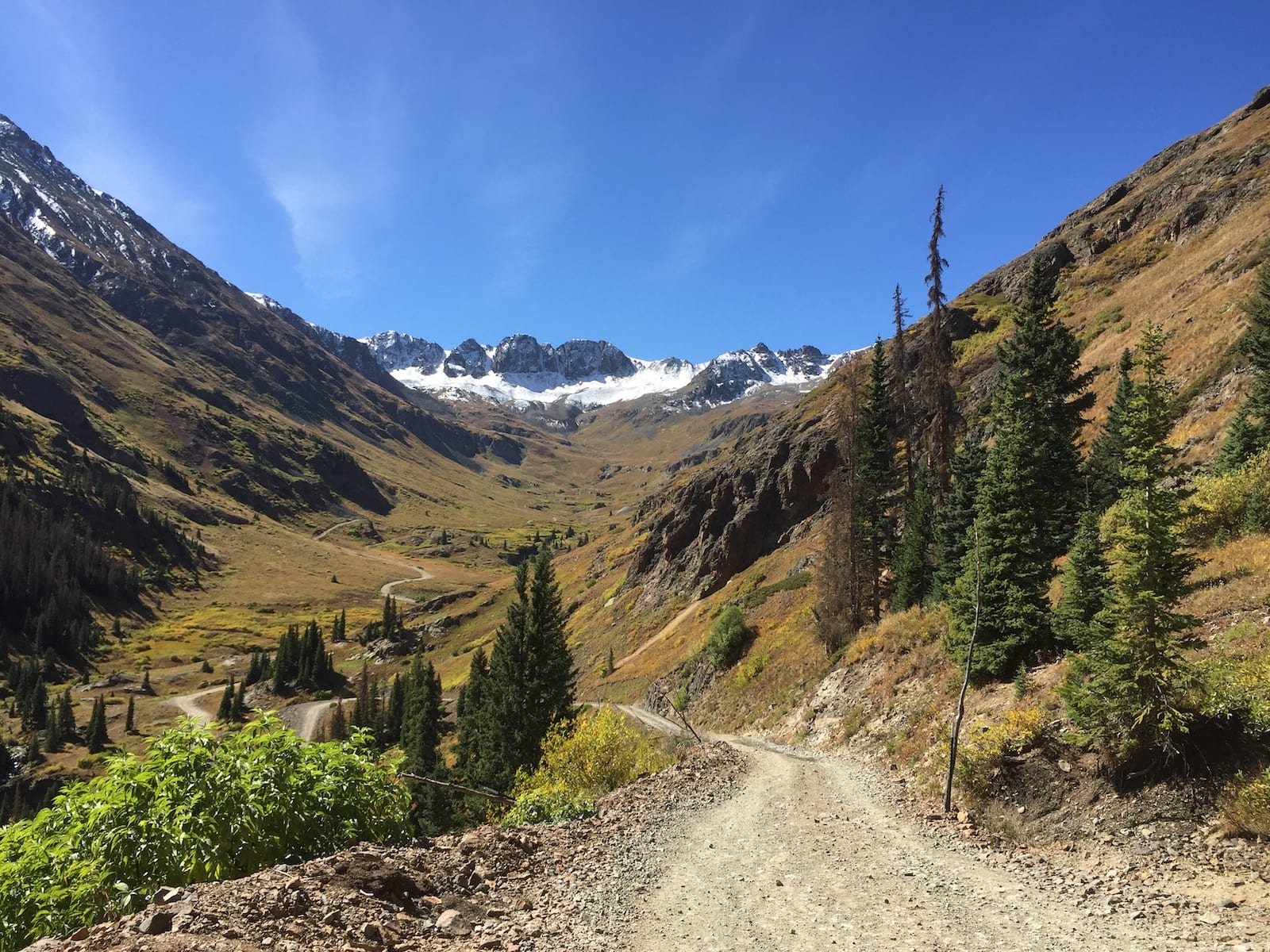 At the summit of Cinnamon Pass, there is a parking lot to stop and enjoy the scenery. The ascent of the pass from the west side is challenging, with steep and rocky terrain that can be extremely tough in wet conditions. East of the summit, Cinnamon Pass Road is easier, but an off road, high clearance vehicle is still required.
Seasonality – Cinnamon Pass is very dangerous in snowy conditions and is usually closed to vehicles from October until late May.
Vehicle Restrictions – Access to Cinnamon Pass requires a 4WD high clearance vehicle. It is rated as a moderate offroad trail and may not be best for beginners.
Activities near Cinnamon Pass
The Alpine Loop drive that travels through both Cinnamon and Engineer Pass offers stunning views of southwest Colorado. The area is filled with wildlife, wildflowers, and chances to see parts of Colorado mining history.
There are no designated camping sites on the west side of the past. About five miles east of the pass, there are a few dispersed sites near Burrows Park located within the Uncompahgre National Forest.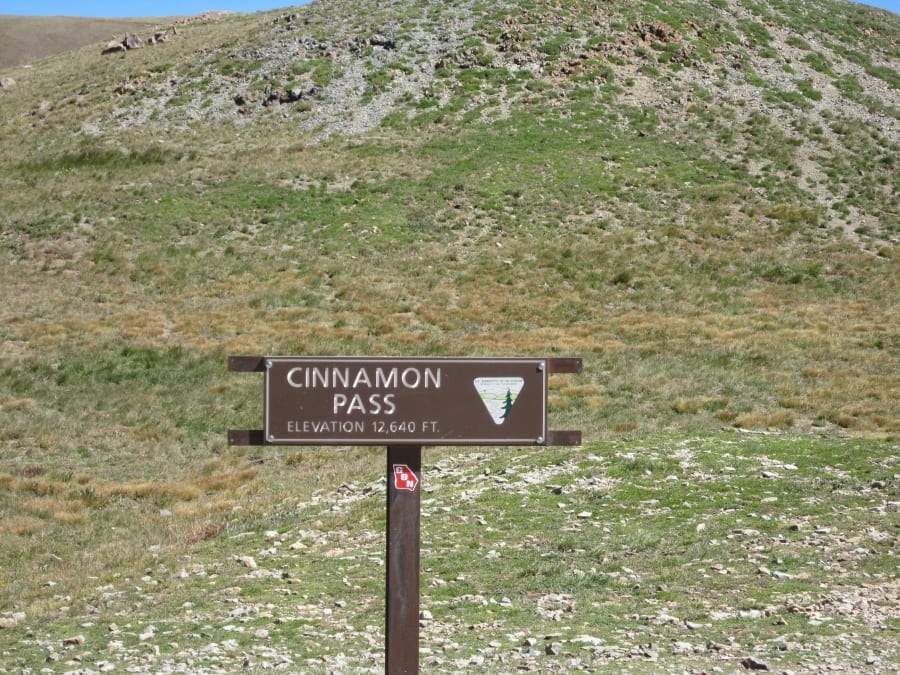 Details
Address: Cinnamon Pass Road, near Animas Forks ghost town, between Silverton and Lake City, CO
Season: Late May to November
Elevation: 12,620 ft (3,847 m)
County: Hinsdale County / San Juan County
Mountain Range: San Juan Mountains
Coordinates: 37°56'01.9″N 107°32'16.5″W
Access: Cinnamon Pass Road (Co Roads 30, 5 & 2)