12,800 feet above sea level, Engineer Pass is a beautiful point along Alpine Loop, one of Colorado's best four wheel drive areas. The offroad trail has a rich (pardon the pun) history of one of the most famous mining areas in the country.
History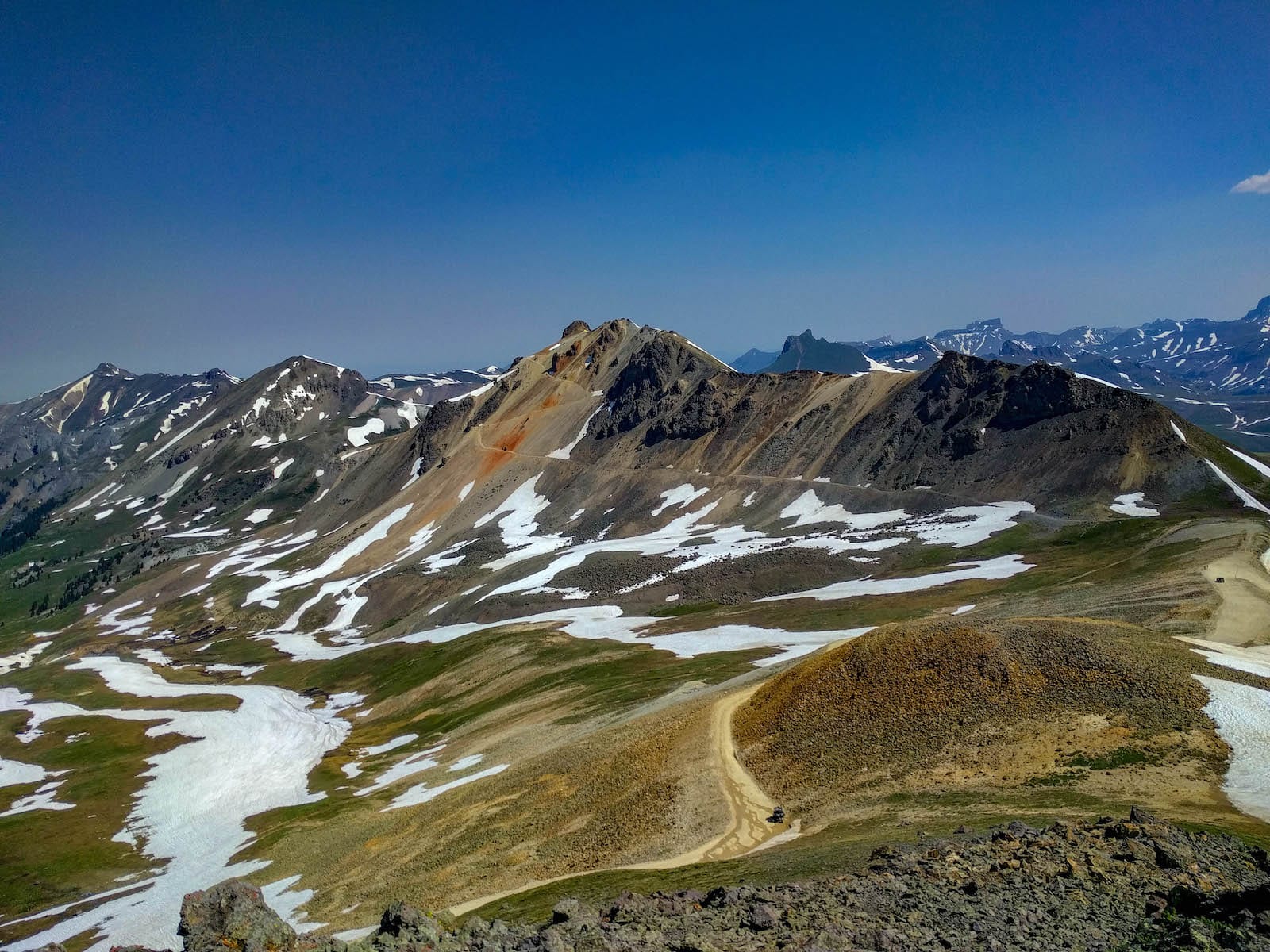 Otto Meers, an Estonian-born engineer famous for constructing the Million Dollar Highway, built the original road over Engineer Pass. Meers, who was nicknamed the "Pathfinder of the San Juans," built some of the earliest operating toll roads in Colorado quickly after it was declared a state in 1876.
The pass saw considerable traffic from people traveling between Lake City and Animas Forks. About 12 miles east of the pass, the Ute and Ulay mines were explored near Henson, Colorado. It is estimated that by 1903, $12 million of minerals were produced from the mines.
Engineer Pass Accessibility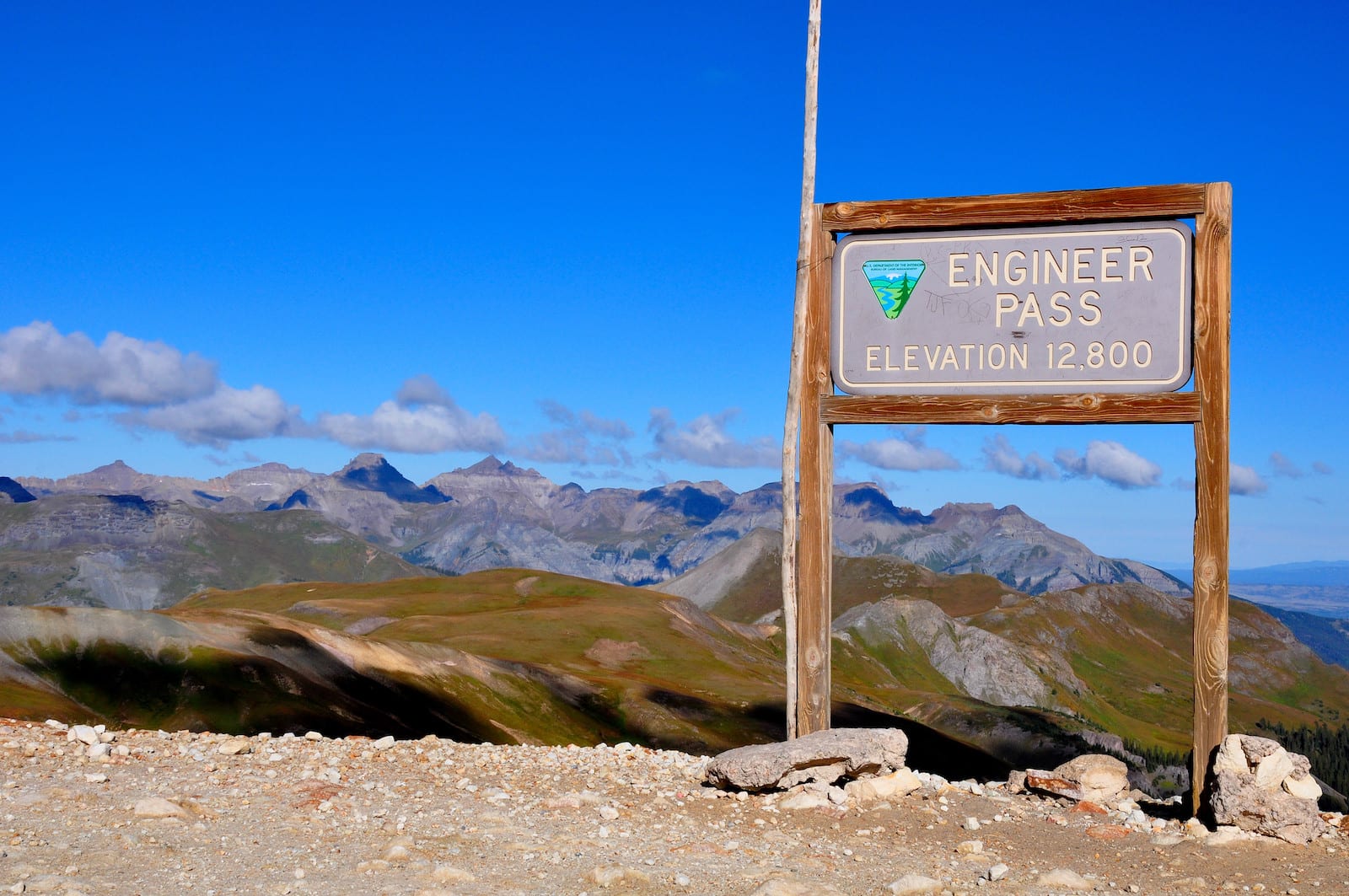 The quickest way to reach Engineer Pass is via CO Highway 550, a few miles south of Ouray, Colorado. Engineer pass road is a rough, dirt and rock road mainly used by Jeeps and offroad vehicles.
Seasonality – Engineer Pass Road is extremely dangerous in winter. The alpine conditions lead to windy storms with precipitation and quick weather changes. Snow is likely to be on the pass as early as October, blocking access to the summit.
Vehicle Restrictions – To traverse Engineer Pass, a 4WD high clearance vehicle with a high wheel base is strongly recommended. The path is extremely rugged and can be very narrow in sections.
Activities near Engineer Pass
Engineer Pass is located within the Uncompahgre National Forest, which offers many year round activities. Visitors can stop and inspect the buildings of forgotten ghost towns or simply take in the panoramic views of southwest Colorado.
There is an alternative way to the summit of Engineer Pass via the Mineral Creek OHV trail. The route is considerably more difficult, but experienced offroaders are rewarded with waterfalls and picturesque canyon views.
While traveling the entire Alpine Loop, you'll also have an opportunity to cross over Cinnamon Pass, at 12,640 ft.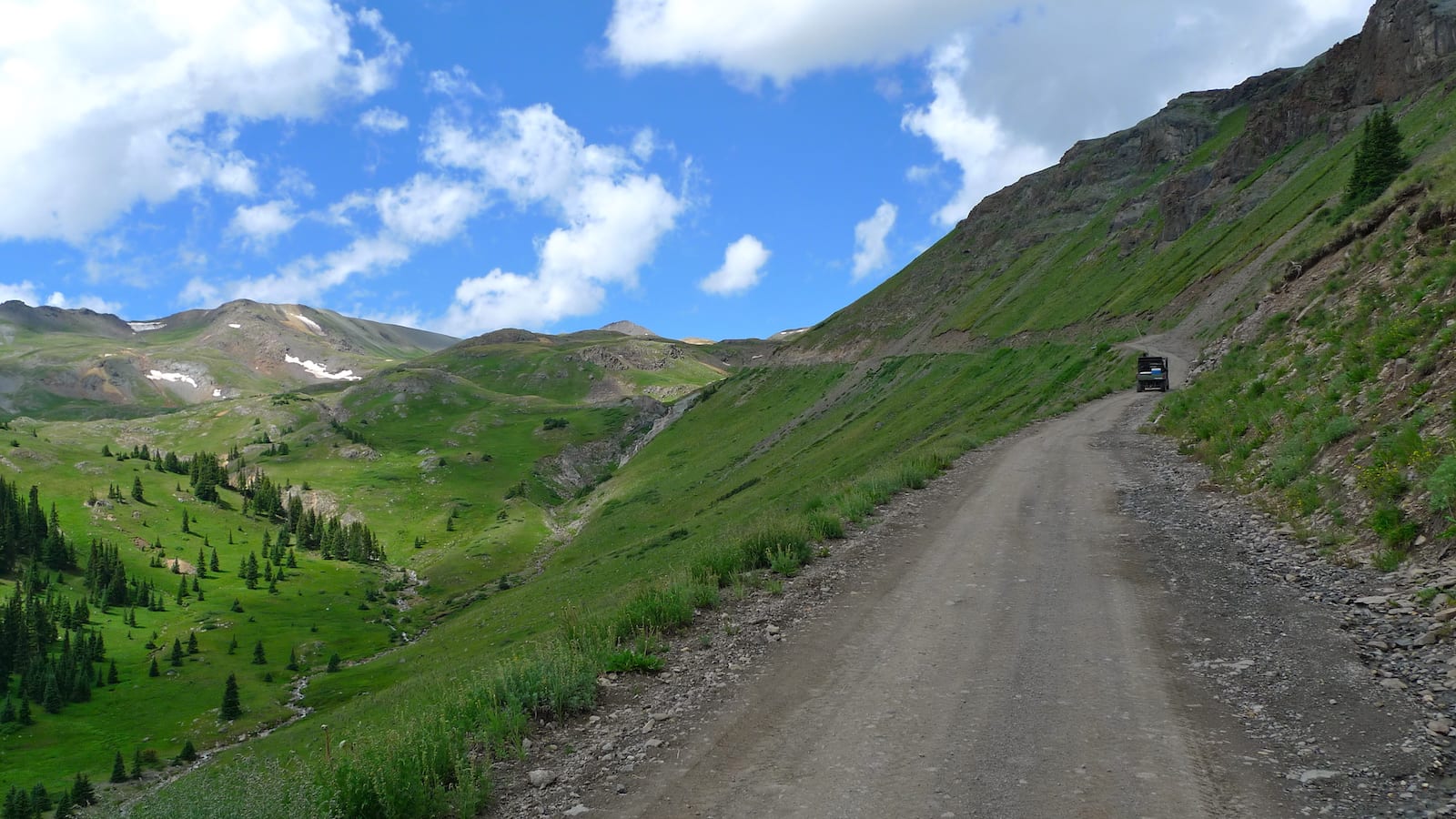 Details
Address: Engineer Pass Road, between Ouray and Lake City, CO
Season: June to November
Elevation: 12,800 ft (3.901 m)
County: San Juan / Ouray / Hinsdale
Mountain Range: San Juan Mountains
Coordinates: 37°58'32.0″N 107°35'03.8″W
Access: Co Rd 18 (Engineer Pass Road)