Uncompahgre National Forest covers nearly 1 million acres in western Colorado. It's accessed to the south of Grand Junction, with a lot of terrain off Highway 550 around Delta.
The national forests in the southwest part of Colorado are spectacular. There is recreation for every kind of adventure seeker. Parts of the San Juan Mountains are located within the Uncompahgre National Forest. Located on Colorado's far western slope, this national forest is full of marvels.
Main Attractions
There are a number of stunning drives passing through this national forest. The San Juan Skyway passes 200 miles of scenery on this loop between Ridgway, Cortez, and Durango. The Uncompahgre National Forest hugs the west side of the Silver Thread Byway near Lake City.
Activities: Biking, Boating, Camping, Fishing, Hiking, Hunting, Picnicking, OHV, Scenic Drives, Cross Country Skiing, Snowmobiling, Snowshoeing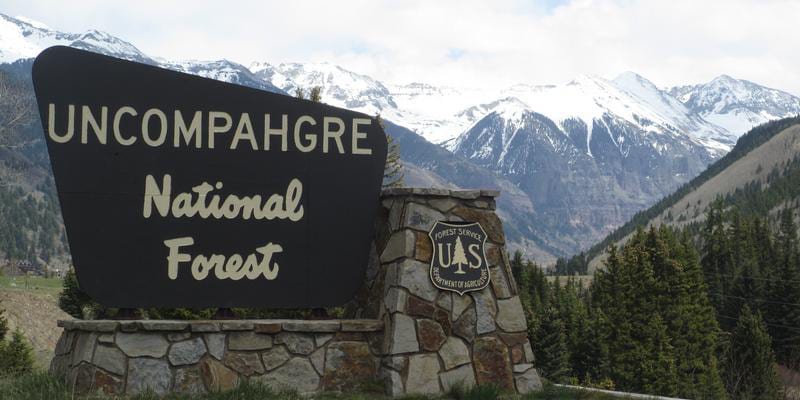 Details
Nearby Towns:
Map: Uncompahgre NF Map (PNG)
Motor Vehicle Use Maps:
Plateau (PDF) – Grand Junction Delta, Montrose
Mountain (PDF) – Telluride, Ridgway, Ouray, Silverton, Lake City
Uncompahgre Campgrounds: Reservations
Website: fs.usda.gov/gmug
Latest in Uncompahgre National Forest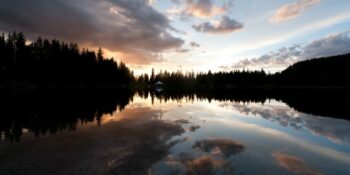 Telluride is one of Colorado's most beloved mountain towns and most secluded. Throughout the warmer spring,…