Montrose is one of the larger mountain towns on the Western Slope. It's still a small town, but there's plenty of commercial options for eating, shopping and dining. Depending on who you ask, it's pronounced either "mon-trose" or "mont-rose". Most people use the former.
Main Attractions
Black Canyon of the Gunnison – The entrance to the South Rim is located only about 10 miles from downtown. This national park offers year round recreation and sightseeing.
Recreation
Camping:
South Rim of the B.C.G. has several campgrounds close to town.
Fishing:
Fly fishing and artificial lures are permitted in the Gunnison River in the national park.
Accommodations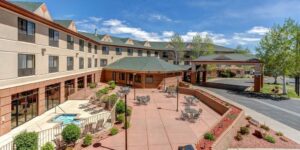 Top 9 Cool Hotels in Montrose – Explore the "Hub of Western Colorado!" Montrose is a lovely Western Slope town tucked away an hour south of Grand Junction on Highway 550. Its downtown has several blocks of shops, restaurants and lodging, with expansive…
Activities near Montrose
Hot Springs:
Made in Colorado:
Museums:
National Lands:
State Parks:
Towns:
Transportation:
Trending in Montrose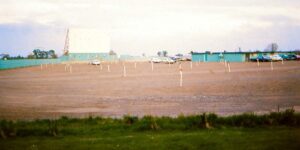 The 8 Remaining Drive-Ins of Colorado – While going to the movies may soon become obsolete with the rise of on-demand movies, there are still 335 drive-in movie theaters operating in the United States today, and Colorado is home to eight of them. Find out…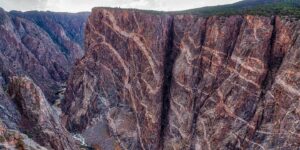 Hiking into the Black Canyon of the Gunnison: The Gunnison Route – For the intrepid adventurer, a weekend trip to The Black Canyon of the Gunnison offers some of the most enjoyable scrambling in the state. One of the lesser known National Parks…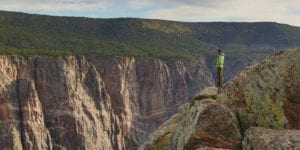 10 Surprising Facts About Black Canyon of the Gunnison National Park – If you haven't yet experienced the wonder, awe, and slight dread of visiting Black Canyon of the Gunnison National Park, it's time to plan your trip. Black Canyon is that rare combination of abundant…