The Gunnison River rises in eastern Gunnison County were the Taylor and East rivers come together. It flows 180 miles through the southwestern part of Colorado before becoming a tributary to the Colorado River.
Gunnison River Route
The Gunnison River encounters three dams and produces hydroelectric power and water for the areas surrounding the river. The first reservoir that the Gunnison runs into is the Blue Mesa Reservoir formed by the Blue Mesa Dam, located just west of the town of Gunnison.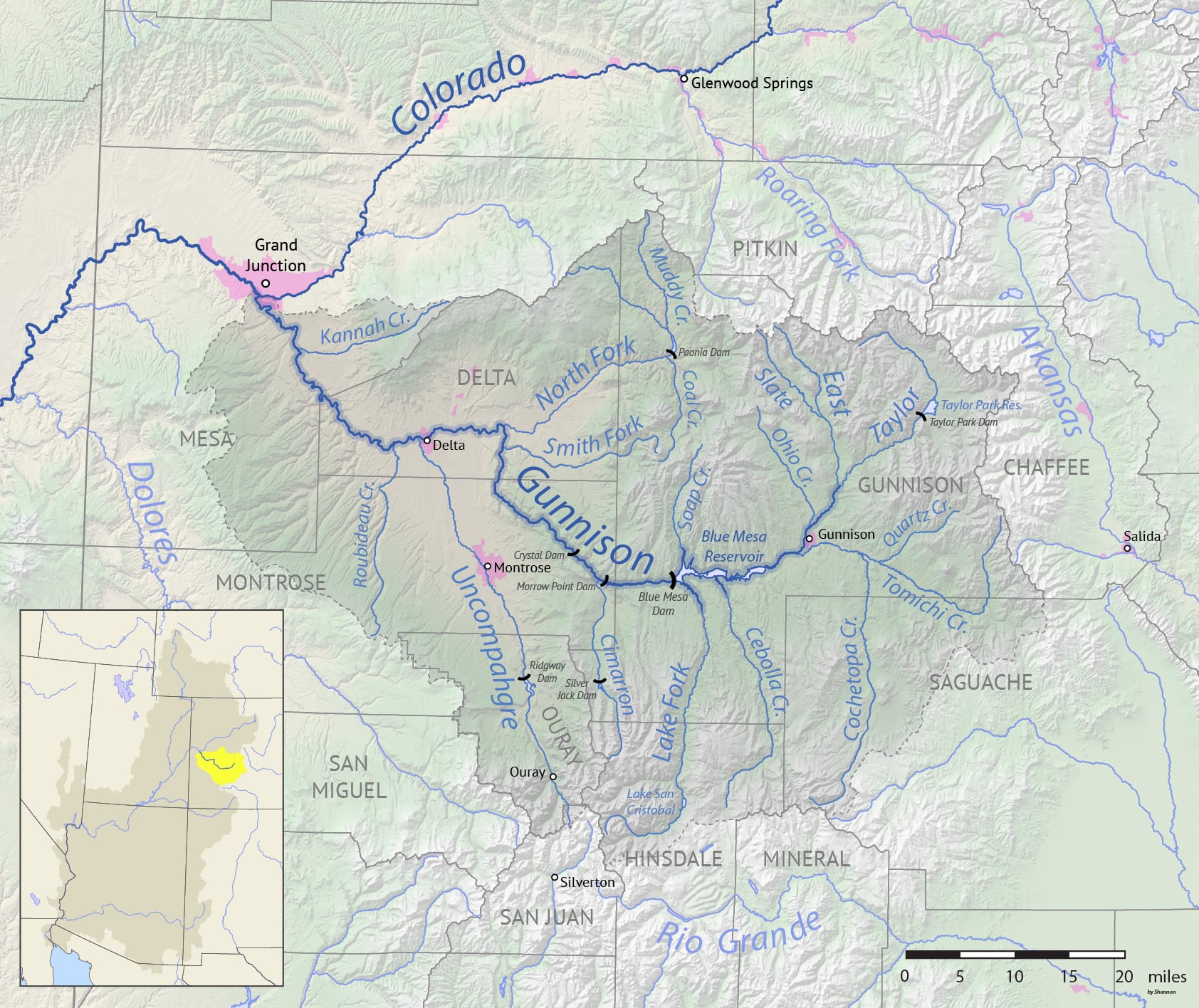 Then just a few miles downstream, the Gunnison runs into the Morrow Point Reservoir. After escaping that reservoir the Gunnison is dammed once more to create the Crystal Reservoir. All three are located within the Curecanti National Recreation Area.
These reservoirs offer ample opportunities for recreation and make up the upper part of the Black Canyon of the Gunnison. Visitors to the Blue Mesa Reservoir can swim, boat and fish on the waters. Canoes, kayaks and pontoon boats are available for rent at the Elk Creek Marina promising hours of fun in this beautiful setting.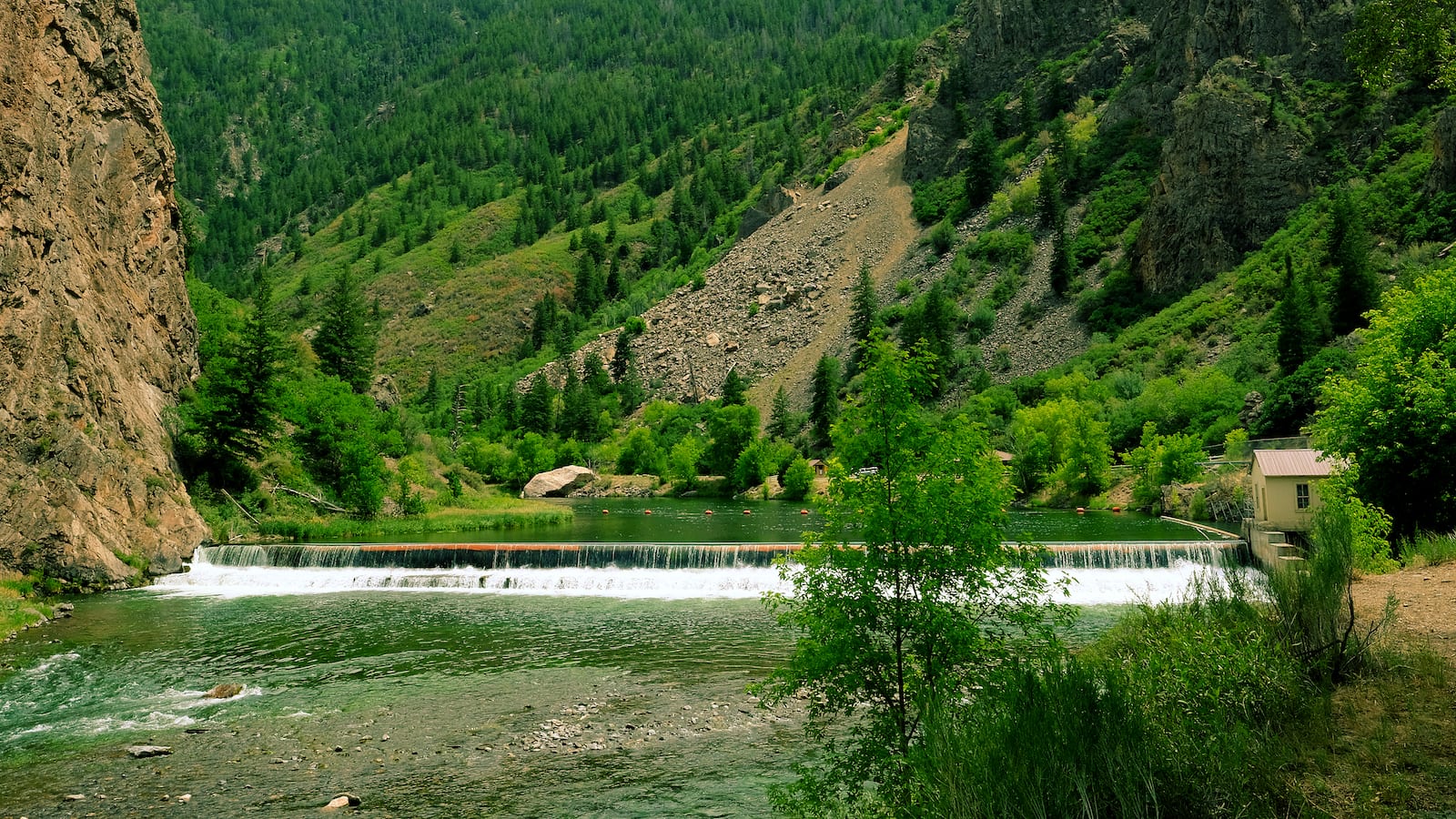 After passing through the three dams the Gunnison River becomes quite dangerous to travel by raft or kayak. It rushes through giant cataracts and roars through the Black Canyon.
After passing through the canyon the Gunnison hits Delta, CO where it is joined by the Uncompahgre River and Kannah Creek. At the end of its journey is meets the Colorado River in Grand Junction at Dominguez Canyon.
Activities on the Gunnison River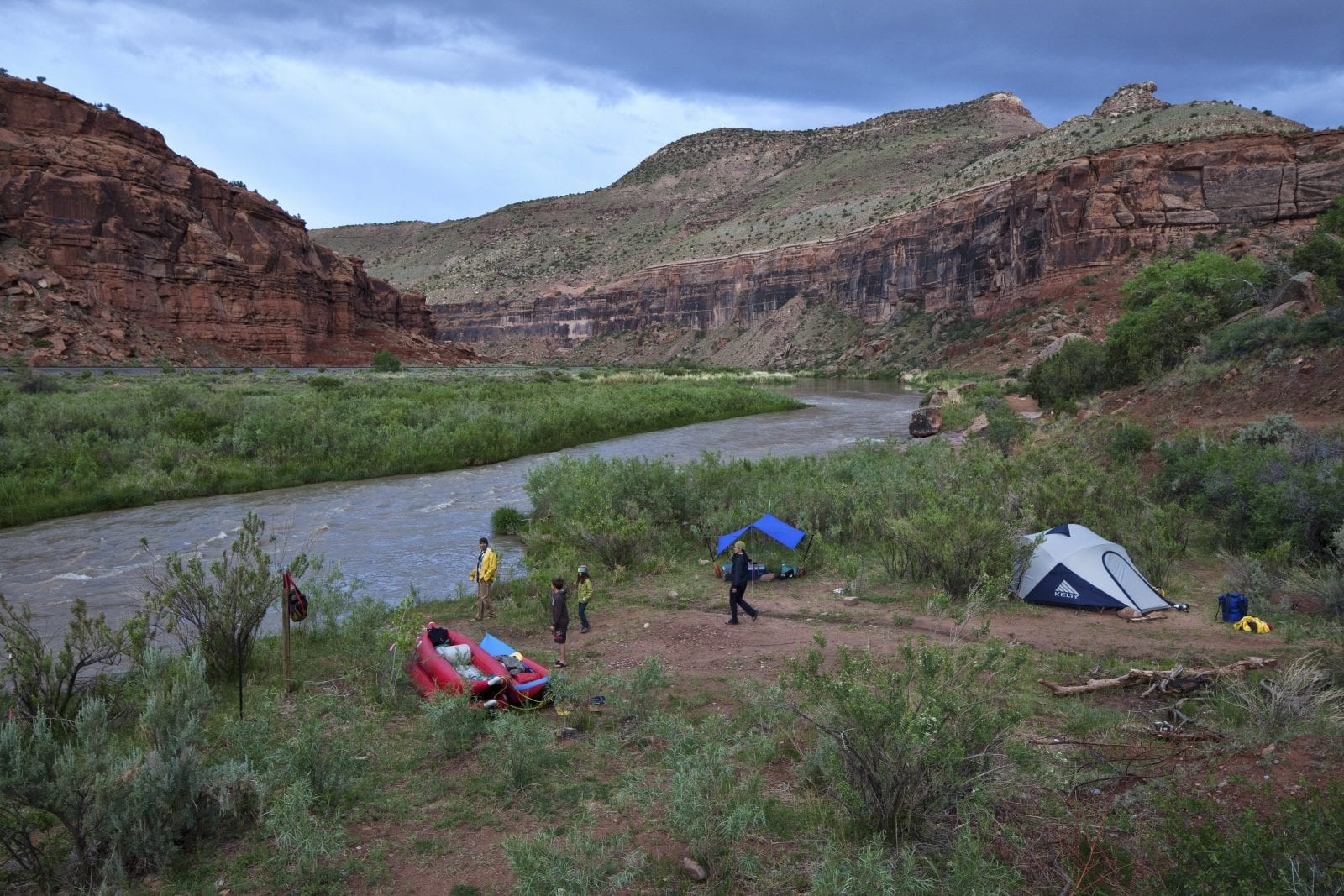 There are many different things to do while visiting the Gunnison River including fishing, camping, hiking boating and rafting.
Black Canyon of the Gunnison NP offers camping, hiking, climbing and kayaking with a wilderness permit. Visitors should be warned that hiking in the canyon here is extremely difficult, but the views are spectacular. Permits to visit this area are free, but are assigned on a first come first served basis.
The Gunnison offers excellent fly fishing and is a year round home to both rainbow and brown trout. Sometime Kokanee salmon can be caught in the Gunnison River! The upper section of the Gunnison, above the Blue Mesa Reservoir, is the best place to fish this river. However, the lower section has also been known to produce record breaking rainbow trout.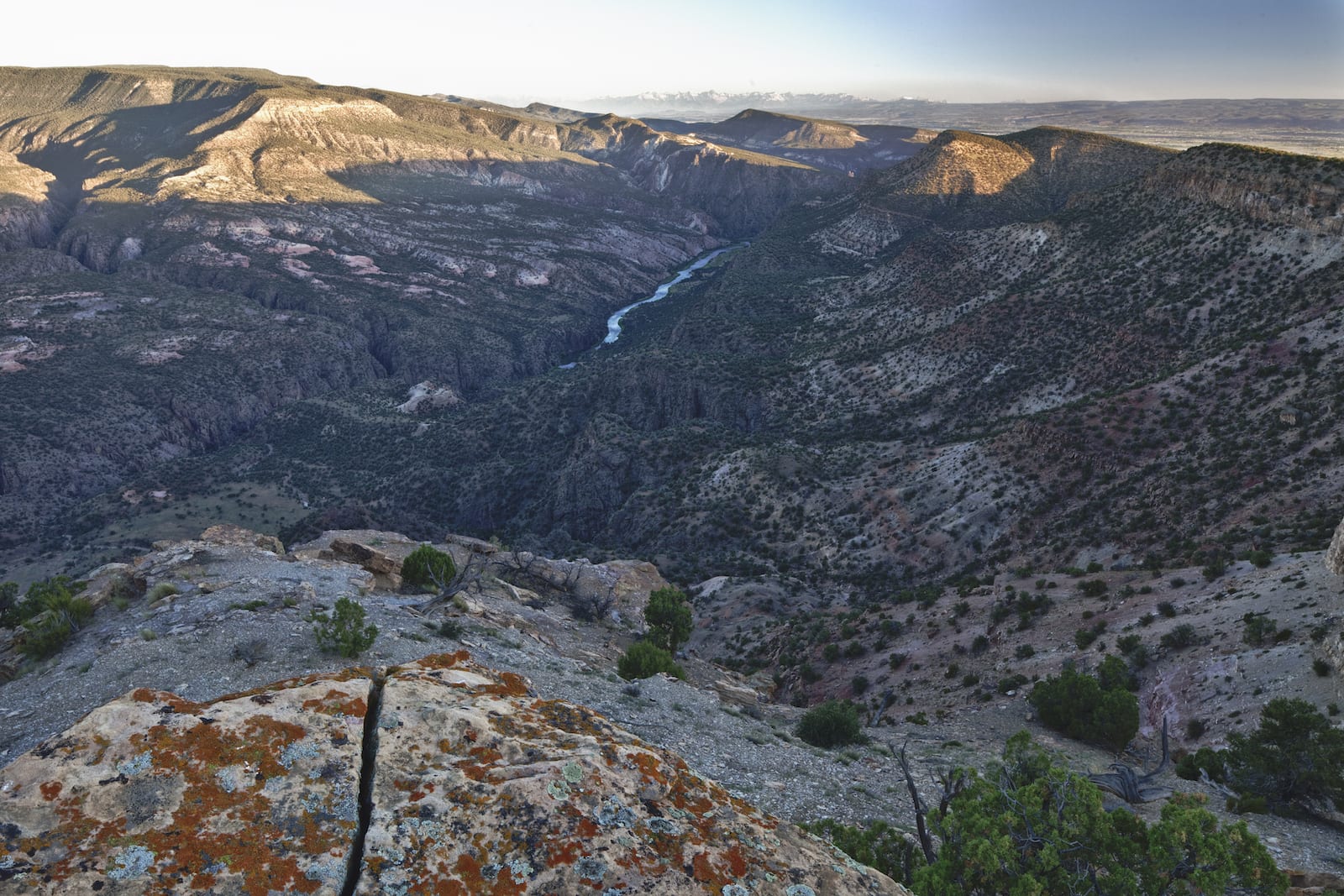 Details
Passes thru:
Length: 180 miles
Tributary to: Colorado River
Tributaries:
Latest in Gunnison River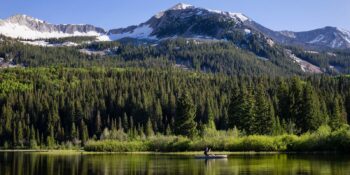 Nestled in Gunnison County north of Almont, Crested Butte is bursting with so much scenic beauty…