Situated on the Western Slope, the Dominguez-Escalante National Conservation Area offers gorgeous plateau scenery over 210,172 acres, unique to this part of the state. It's located southeast of Grand Junction and northwest of Montrose.
Park elevations range from 4,800 to 8,200 feet. You can access the NCA from a number of points, many choose to park in Delta, show on the map below.
Colorado's Uncompahgre Plateau is full of gorgeous canyons, one more stunning than the next. Sandstone bluffs accent these red rock canyons, a natural phenomenon millions of years in the making. The history here is rich, with numerous Ute Tribe, historic sites, as well as geological and paleontological resources over 600 million years.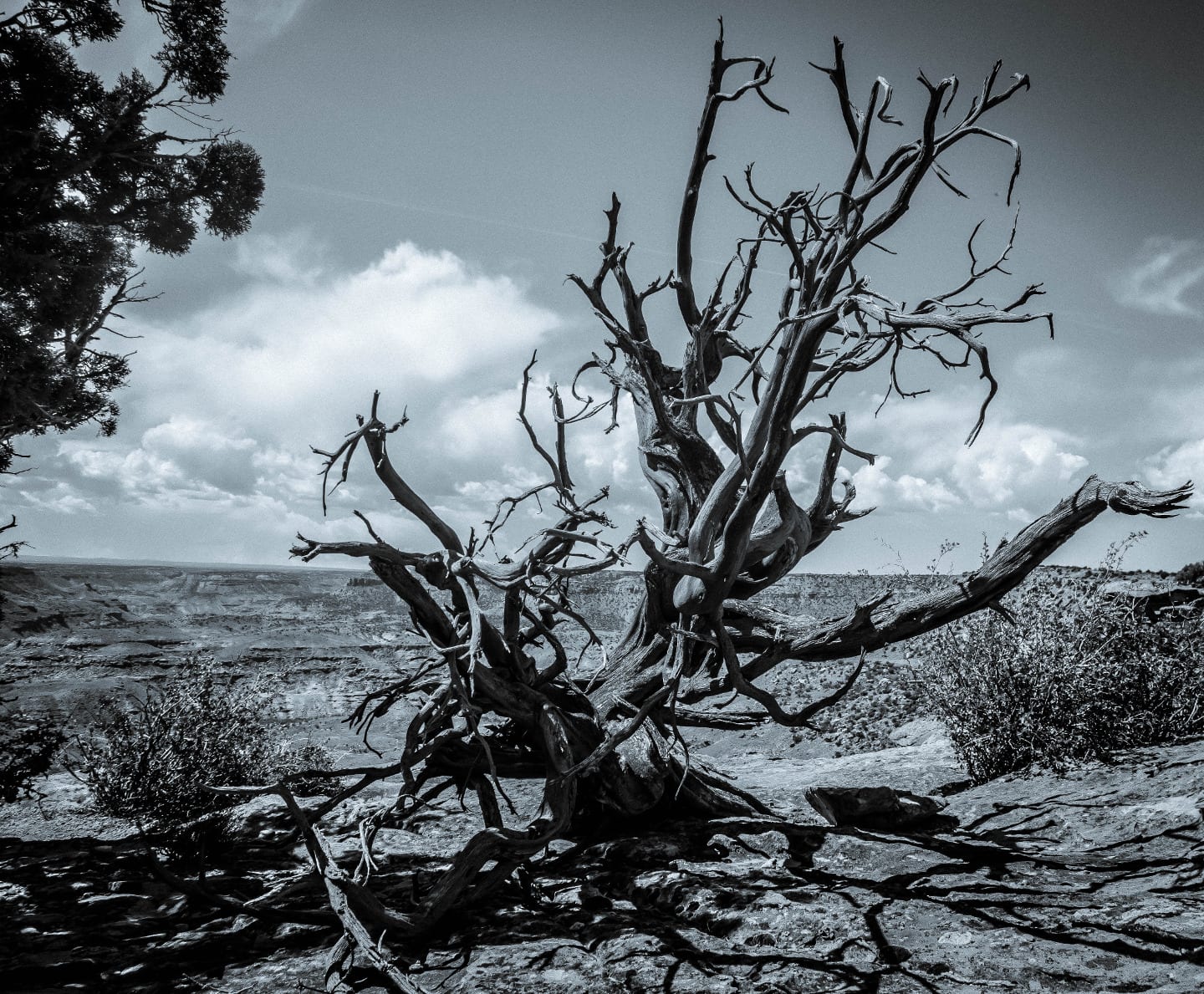 The landscape is dry-arid high desert, sparsely covered in pinyon and juniper evergreen trees. Four creeks flow throughout the terrain, the Big and Little Dominguez Creeks, the Cottonwood and the Escalante. Unaweep Canyon lies to the north of the park, holding internationally important geology.
Almost thirty miles of the mighty Gunnison River flow through this NCA, open to fishing, boating. It's fed by the Escalante, Cottonwood, Little Dominguez and Big Dominguez Creeks, which cascade through the canyon walls. Unaweep Canyon on the northern boundary of the NCA contains globally significant geological resources. The 66,280-acre Dominguez Canyon Wilderness lies within the NCA, a Colorado Wilderness Area.
Native wildlife in the Dominguez-Escalante include mule deer, elk, desert bighorn sheep, mountain lion, black bear, golden eagle, turkey and the curious collared lizard. They rely on the 115 miles of water flowing through the park, as do over 50 protected species of plants and animals.
Activities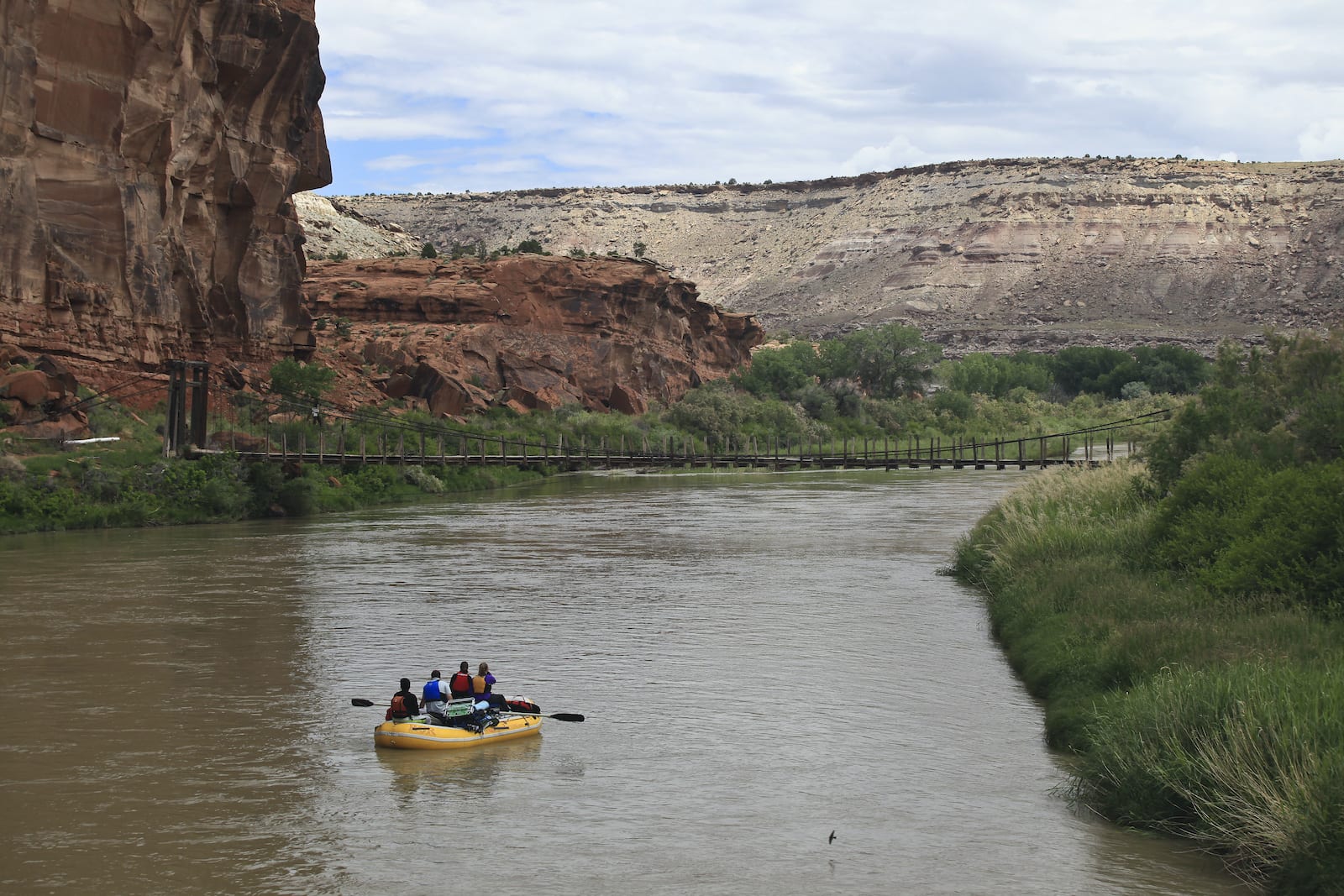 Archeological Sites – Proof of Native American hunting, travel and life in the Uncompagre Plateau can be found throughout the NCA. You can discover archeological sites on top the mesas and rock art on the canyon walls.
Biking/Hiking – The Old Spanish Trail, a national historic trail, passes through. It was a famous 19th century land-trade route, popular with hikers today.
Boating – Canoes, kayaks and rafts are commonplace in the Gunnison River, from May through October. The whitewater is low through Dominguez-Escalante and the views are phenomenal. There are plenty of commercial rafting trips on the Gunnison River that lead you through this beautiful canyon.
Camping – Camping is permitted in sections of the park.
Fishing – The Gunnison River is prime for trout fishing year round.
Rock Climbing – The remote canyons and steep bluffs make for excellent rock climbing.
Details
Address: 2815 H Road, Grand Junction, CO
Phone: 970-244-3000
Season: Year round
Established: 2009
Acres: 210,172
Management: BLM
Map: Dominguez-Escalante NCA (jpg)
Website: blm.gov/…