Few people explore the far western stretches of Colorado out near the Utah border. Yet, just southwest of Grand Junction holds some amazing landscapes and places to camp that are worth the 5-6 drive.
Hidden west of the Highway 50/550 towns of Grand Junction through Ridgway, lie little welcoming places like Naturita, Norwood, Nucla, Paradox and Gateway. The offer easy access to camping locally in private campgrounds and nearby within the Uncompahgre National Forest, as well as BLM and various other federal lands.
All the towns are located along the Unaweep Tabeguache Byway. It begins to the north from Whitewater, CO on US-50, just south of Grand Junction. It then winds to the southwest/south/southeast, ending in Placerville, CO on CO-145 not far from in-between Ridgway and Telluride. The 133 mile drive is scenic and suitable for 2WD vehicles.
List of campgrounds by Gateway, Paradox, Naturita and Norwood, CO, in order of proximity:
Camping near Gateway and Paradox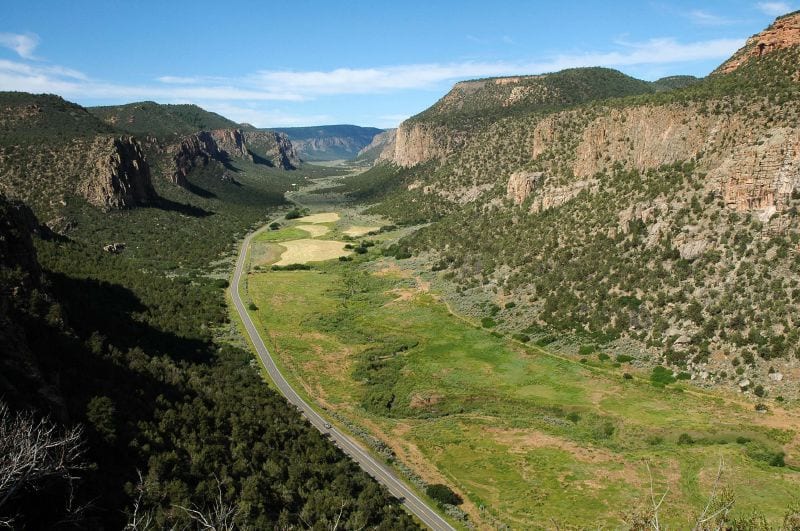 Gateway is the closest town to Denver on our list, at just under five hours, and only an hour from Grand Junction. There's not really much in terms of population or amenities in either town. You'll come across some places to eat, get gas and supplies, but pretty bare bones. Pack in what you need and plan to stop at GJ on the way in. Paradox is more desolate ranchland, little to no commerce.
The town of Gateway is known for its automobile museum and the luxurious Gateway Canyons Resort, a secluded upscale accommodation. The former is worth a visit and the latter if you feel like ditching the tent and millions of stars, for a comfortable bed and four stars. The Paradox Valley is a gateway to the Buckeye Reservoir and historic Hanging Flume Overlook.
Just one mile from the small town of Gateway, Colorado lies a hidden gem of a campground. Campers who are hopeful for scenic views will love this spot and its close proximity to hiking trails.
High-country camping at its finest defines Divide Forks Campground, another secluded site close to the Utah border. You'll find an abundance of hiking trails that offer tons of scenic vistas as well as quiet campsites at this campground.
Camping closer to the Utah border gets more and more remote, but Buckeye Reservoir is worth a stop if you enjoy the seclusion and quiet that sites like this provide. Be warned that the roads here can be tough, so ensure your trailers and RVs can handle the long dirt stretches.
Perhaps the most remote campground on our list, Big Dominguez Campground is perfect for those who want to get lost in the scenic riches of the Dominguez-Escalante Conservation Area. Bring your own supplies–this site is truly rugged.
Camping near Naturita and Nucla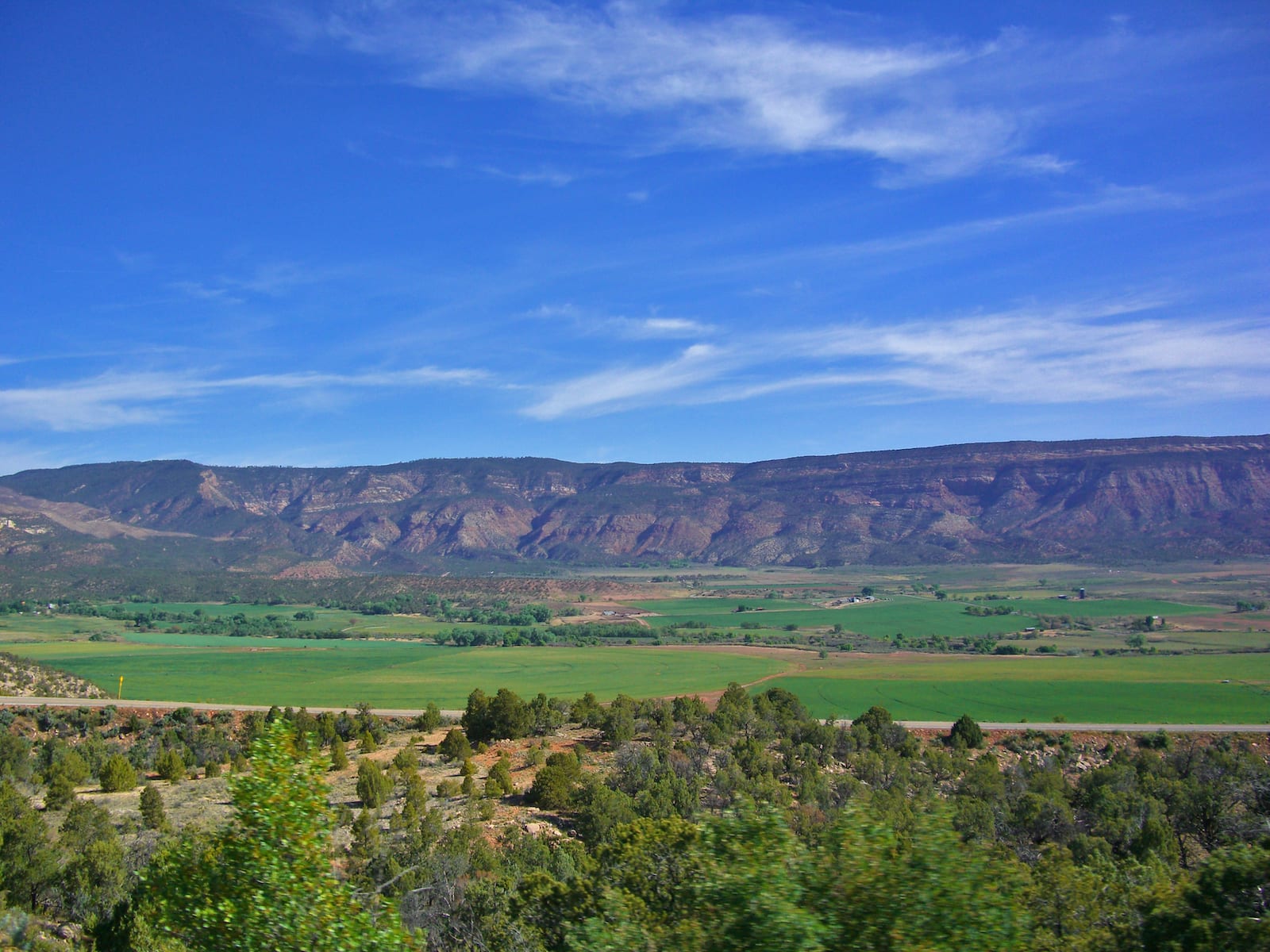 Naturita and Nucla are neighbors located four miles apart, although Nucla is more off the beaten path. Nearly 600 and 800 people call those towns home, respectively.  They are both located in plateau country, surrounded by high desert mesas and nearby national forest.
Camping, fishing, hiking and sightseeing bring people through this part of Montrose County; as do historic sights like Cottonwood and Tabeguache Cave and Tabeguache pueblo. There are plenty of RV parks close to Naturita.
Travelers looking for a rustic stopover not far from Naturita will love the quaint setting of High Country RV Park. Located close to the mountains for access to hiking, hunting trails, and scenic vistas, High Country is a great place to take a rest for the night.
If you're looking for a base camp for hunting season, Black Shadow Campground near Naturita is the perfect place to park. With full hookup RV sites located near the mountains for recreation, you'll never have to travel too far to get where you're going.
Up for a glamping experience? Camp V boasts an abundance of options, from RV spots to glamping rentals, for you to enjoy on your next visit to Naturita.
Free boondocking is popular in this area of Colorado and Ledges Rockhouse Campground is no exception. This BLM spot is secluded and free, but be warned–the road into this campground may become slick and impassable during rain storms, especially for larger vehicles.
Campers and RVers looking for a mountain escape will find Columbine Campground to their liking. Although the camping at this site is primitive, the views and access to nearby hiking trails make this a gorgeous spot to camp.
Those campers and off-roaders looking to get away from it all should take the time to check out Iron Spring Campground, located deep in the mountains. An abundance of ATV and off-roading trails are accessible from this site, but its usage is light due to the seclusion of the spot.
Camping near Redvale and Norwood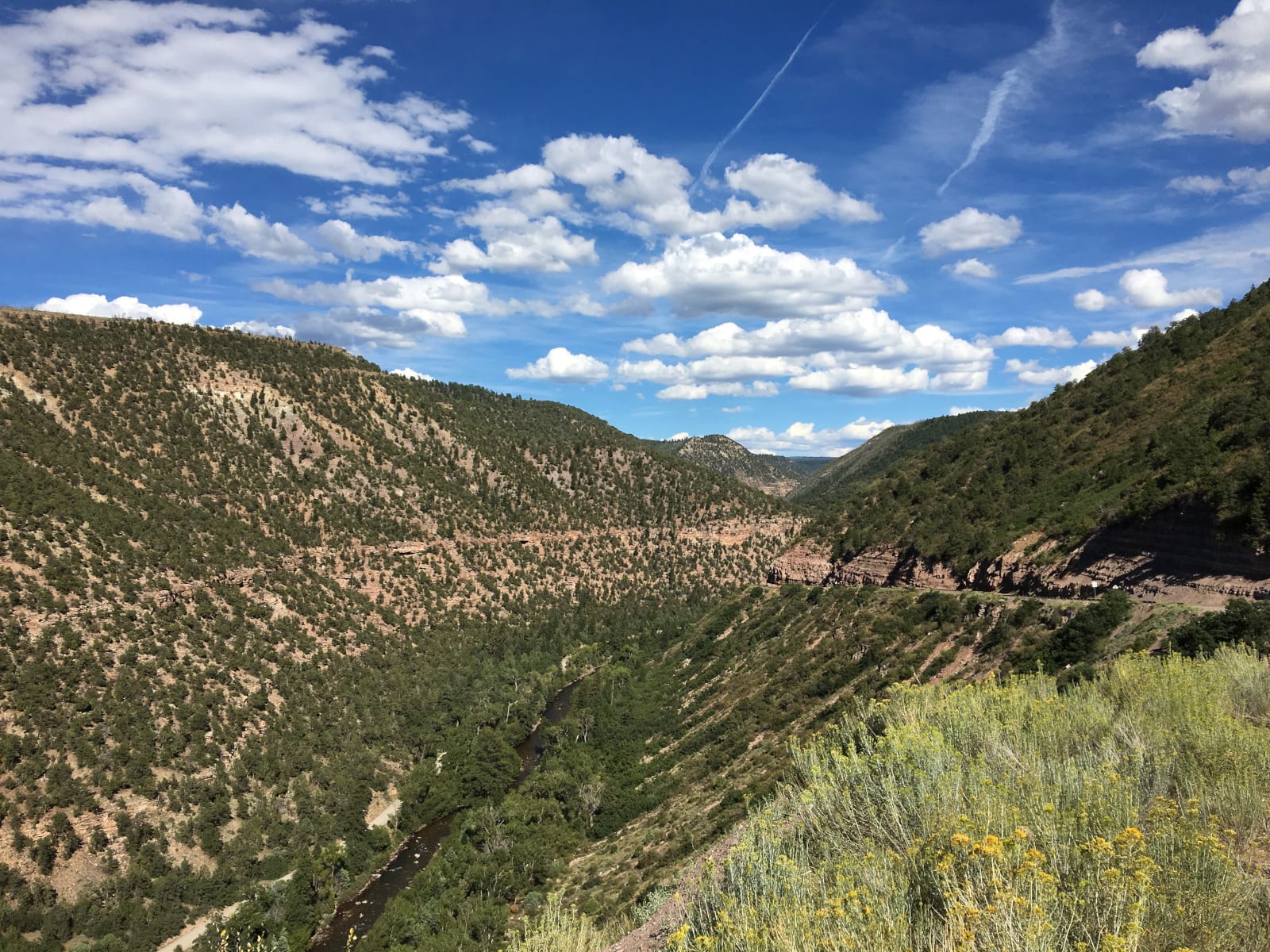 CO-145 neighbors Redvale and Norwood are located just ten minutes apart and the closest campgrounds to Telluride on this list, if you feel like a day trip. There are a few places to camp nearby, including a historic cabin for rent in Norwood. There's also a state wildlife area located less than 30 minutes south of town. Remember to pick up your fishing license so you can test your luck at all the nearby streams and reservoirs in Western Colo.
Matterhorn Cabin is a historic cabin available for large groups to rent. The lodge houses up to twelve people, with a generous kitchen and the ability to ski in and out of this gorgeous spot.
Families and individuals who share a love of catching fish and crawdads will fall in love with Miramonte Reservoir's scenic campgrounds. Each site is close to the boat ramp to ensure that your time is well-spent enjoying the water. It's located within the Dan Noble State Wildlife Area, so you'll need a valid hunting or fishing license to use the facilities.
Consider Telluride or Grand Junction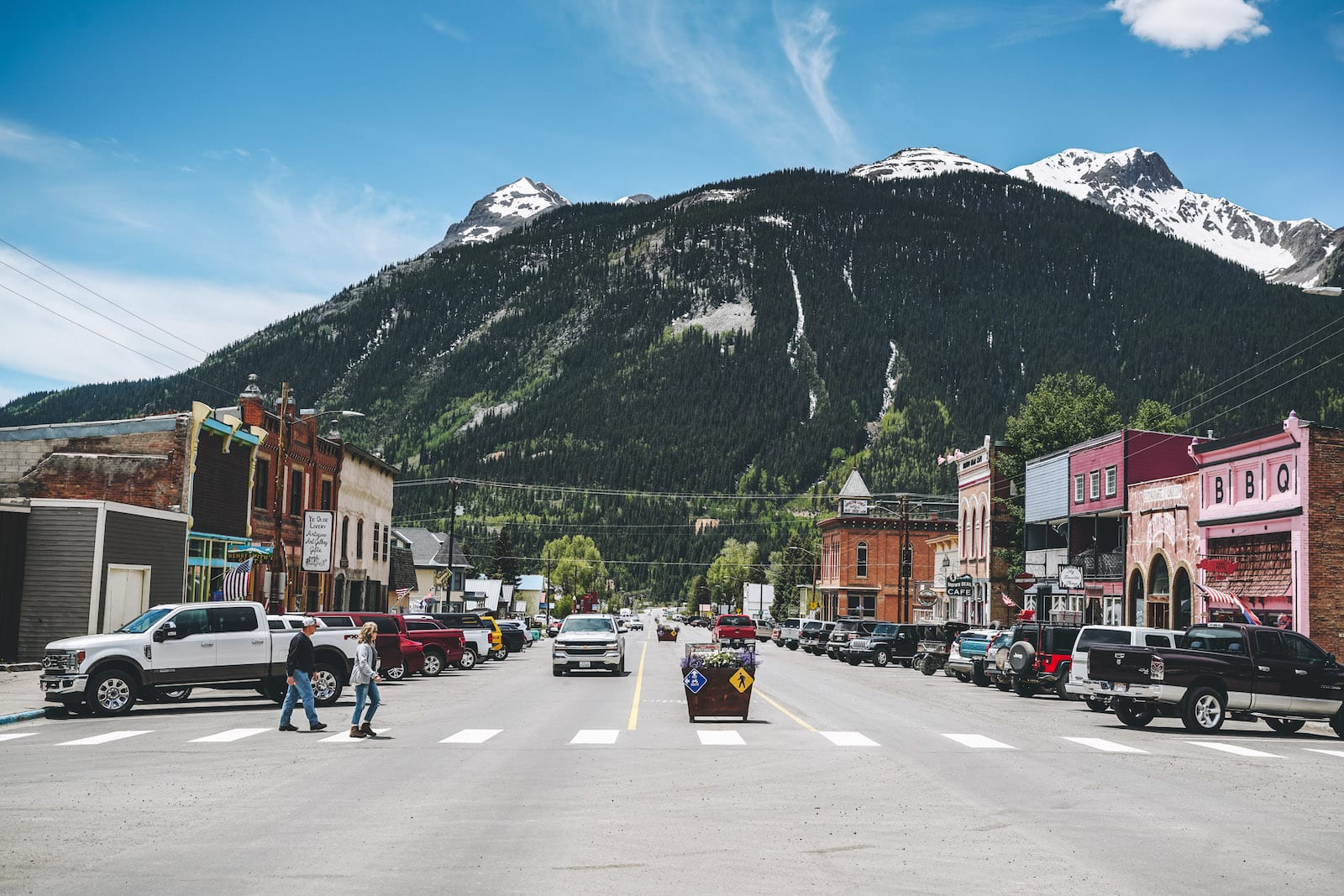 45 minutes southeast of Norwood sits the famous box canyon town of Telluride. If you happen to be down in this part of the state, it's always lovely to spend a day exploring its charming streets and locals sights. To get the best of both worlds, consider these campgrounds near Placerville, which sits in between Norwood and Telluride on CO-145, right at the start (or finish) of the Unaweep Tabeguache Byway.
Maybe you don't have 6 hours to make it to Telluride or even 5-6 to make it to the above campgrounds from Denver. For a launching off point, Grand Junction makes a terrific basecamp. You can discover its landmarks like Colorado National Monument, and then head south to see the lesser-explored national scenic byway. And if I-70 is clear (fingers crossed), you can drive to/from Denver in 4 hours. Check out these campgrounds near Grand Junction.
Those are among the best places to camp this side of the Colorado Plateau. Have a serendipitous time aboard the Unaweep Tabeguache National Scenic Byway, uncovering the quaint towns of Whitewater, Gateway, Paradox, Naturita, Nucla, Gateway and Placerville!