Colorado is a camper's dream, full of cool places to camp, both in campgrounds and dispersed campsites. Some sites are free, some charge a fee. Some fit RV's, others only tents. Free campsites are always first-come, first-serve, while paid campgrounds can sometimes be reserved. Read our camping blog.
Tent and RV Camping in Colorado
Luckily, there is enough camping for everyone in Colorado. Sometimes you want to stay close to fun home base like Aspen, other times you want to go remote, to less crowded campsites. Many towns, show nearby camping both dispersed and campgrounds.
Top dispersed campsites and campgrounds
Thanks to more than a third of Colorado's land being public, federally-owned land, it's easy to find camping throughout the state. Some of the best campsites are hidden, while some are just overlooked. Camp in state and national parks.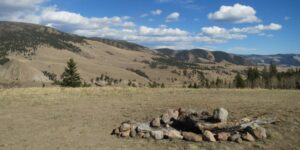 Best Camping In Colorado – Colorado camping is a fun way to connect with nature. Excellent camping is nearly everywhere in Colorado. There are countless sites that didn't make this list, that are as good as any. So this list of best camping spots (in no order)…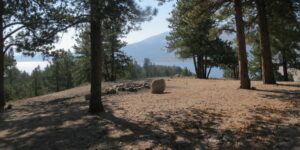 Free Camping In Colorado – Free camping is easy to come by, as long as you know where to look. National forests hold most of the free camping in Colorado, followed up by BLM land (Bureau of Land Management). Most free camping is generally referred to…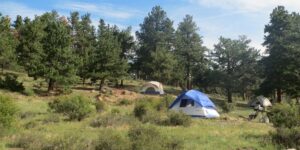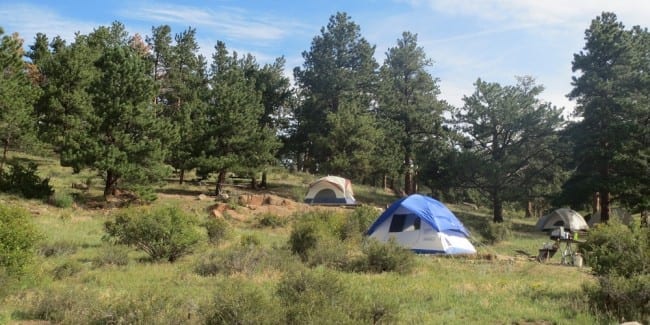 Where to Camp in Colorado – Camping in Colorado is available year round, most common between May and September. April and October are still prime times though to camp in Colorado. There are generally two types of campsites: dispersed and…
Colorado City Parks Camping
Most local city parks do not offer campgrounds, however some do. They offer guests a chance to spend the night at wonderful locations around the state. Most campgrounds in city and county parks charge a fee, as there's usually no free, dispersed camping there.
Colorado National Grasslands Camping
There are two national grasslands located on the eastern plains: Pawnee in the northeast, and Comanche in the southeast. Both offer developed campgrounds, as well as dispersed camping. In the summer, expect high temps, a lot of wind and occasional thunderstorms.
Colorado National Forests Camping
Since they cover so much space, most folks will end up camping in one of eleven national forests. They are spread through the Colorado Rockies, encompassing a myriad of landscapes and elevations. Both paid and free camping exists here.
Colorado National Monuments Camping
Five of the national monuments permit camping within their stunning settings. You can find a mix of amenity-rich campgrounds, as well as free, primitive campsites. Unlike national parks, which ban dogs on most trails, regulations in national monuments are more pet friendly.
Colorado National Parks Camping
Each of the four national parks in the Centennial State provide campgrounds for their guests. Dogs are permitted in all the camping areas and paved walkways, however, because of high regulations at national parks, they are often not allowed on established trails.
Colorado National Recreation Areas Camping
Both of the national recreation areas here are havens for water sports. Curecanti features the longest reservoir in Colorado and Arapaho has five lakes to choose from. And there are numerous paid campgrounds at each of them.
Colorado State Parks Camping
Thirty-three of forty-two state parks provide camping opportunities. Some even rent yurts and cabins if glamping is more your style. You can even stay in a teepee at Yampa River in the northwest part of the state. Majority of campsites charge per night, on top of a park fee.
Colorado State Wildlife Areas Camping
Camping at a state wildlife area (SWA) is permitted with a valid hunting or fishing license. It's generally free to camp there. Also, there are more than 300 SWA's in Colorado. Campsites are usually primitive, however, there's usually at least a vault toilet around.
Guide to Camping in Colorado
Thanks to more than a third of the land in Colorado being public and surrounded by recreation, good camping is easy to come by. Remember to leave no trace when camping and always use pre-existing sites.
The main season is primarily late April through October, although it depends on location. Many higher campgrounds do no open until Memorial Day. For RV's and winter enthusiasts, many campgrounds remain open all year.
Some campgrounds are reservable, while others are first-come, first-serve. It's wise to bring cash in a number of denominations so you can be ready to pay exactly for a campsite. Popular campgrounds get filled up fast, so book online early if you're able.
Camping fees vary, but are generally around twenty bucks, give or take. Parks often charge an admission on top of this. State Parks require a daily rate and the national parks' entrance pass is good for seven days.
Dispersed Camping VS Campgrounds
No matter what your budget, you'll find camping that's right. Free campsites exist, mostly dispersed camping in the national forests and BLM land. These pre-used campsites are marked by a ring fire (stone circle for fire pit).
If primitive campsites without amenities, like a toilet, aren't your thing, then maybe managed campgrounds are. The most common luxuries include group vaulted toilets, a fire pit, a picnic table and a tent pad (crushed rock area). Few have coin-operated showers and laundry.
Another choice you'll commonly have are hook-ups, either full or partial. The latter includes only electric and water, while the former adds sewer. Hookup sites cost more than those without. Most of these campsites are designed to fit RV's and travel trailers of grenth length.
The best option at campgrounds for tents are walk-in sites, although they're not found too often. Maroon Bells is a good place for these. They require a usually, short trek from the parking area, but rewards in more privacy and space between sites.
Camping on Federal Lands
Federally managed lands account for more than a 1/3 of the terrain in Colorado. So there's a lot of land to find a place to rest your head. Options range from free, dispersed campsites campsites to modern, amenity-rich campgrounds. Federal lands include national forests, national wilderness areas, etc, as well as BLM land.
BLM Land: (Borough of Land Management) accounts for a vast area throughout Colorado. It features dispersed camping and managed campgrounds. It accounts for the federal land that's not designated national forests, wilderness areas, wildlife areas, etc.
National Forests: (NF) Managed by the U.S. Forest Service, eleven national forests are spread across the Rocky Mountain Region. It comprises of millions of acres, housing gems of campsites, in both paid campgrounds and dispersed camping.
National Grasslands: (NG) Also managed by the U.S. Forest Service, two national grasslands are located on the eastern plains. Comanche is in the southeast around La Junta, and Pawnee is to the northeast outside of Greeley. Camping is permitted in parts.
Camping Gear Checklist
People love car camping because people are habitual over-packers. It's easy to pack just a few more items, and a giant cooler for of your favorite grilling meats, fresh veggies and ice cold beer. Plus you only have to walk a few feet to your campsite!
Everyone knows they need their tent and sleeping bag to rest comfortably at night. However, there are little things that can make your camping trip a success. Remember the hammer to pound in those stakes, and know the sun is too damn bright out here and you should bring some sunscreen. And duct tape is the Macgyver of camping tools. For a complete rundown of the best items to bring camping, check out car camping gear checklist.
Here are the basics to make your campout a success, bring this essential camping gear:
Shelter – tent, rods, stakes; or RV
Sleeping bag – at least a 40°F or warmer bag for the mountains in summer
A tarp or foot print – for underneath the tent
Sleeping pad – the air ones are nice
Pillow
Water and food
Sun lotion, sun glasses, hat
Warm clothes, rain gear, long underwear
Flash lights and spare batteries – lanterns are nice.
A knife, compass, cell phone and camera
Cooking supplies – camp stove, can opener, cooler, utensils, aluminum foil
Fire supplies – firewood, firestarter, weatherproof matches
First aid kit (affiliate link) – bandages, sterile gauze, antiseptic wipes, burn ointment, etc.
Personal hygiene – tooth brush, past, towel, soap, toilet paper, razor, nail clippers
Cleaning supplies – dish detergent, sponge, paper towels, garbage bags
Tools – screw driver, ax, duct tape, water cleaner, whistle
Cash – pay for campground (variety of bills, quarters), firewood, etc.
Popular Posts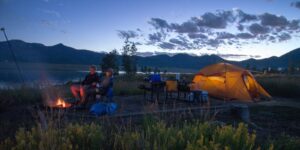 Camping at 34 of Colorado's Stunning State Parks – Before Jack Frost bedecks the punkin and fodder sheaves into shocks, there's still time left this year to camp at Colorado's state parks. With summer crowds now gone, you'll likely find more flexibility to schedule your…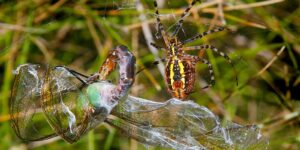 Common Spiders to Watch for In Colorado – For a lot of travelers, the mere mention of spiders is a bit concerning. The whole idea of a creature with a segmented body made up of an exoskeleton and jointed appendages creates trepidation. You might be amazed to learn…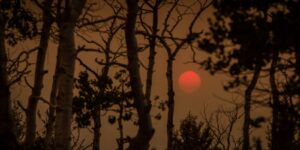 Wildfires & Colorado: A History – The same warm, dry climate that draws citizens and visitors to Colorado is also the perfect climate for dangerous and devastating wildfires. In recent years, wildfires in the western United States have become particularly catastrophic…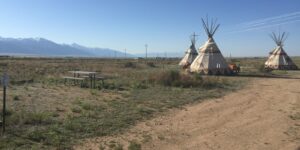 12 Incredible Colorado Hot Springs Destinations Where You Can Camp – Without a doubt, easing into some natural hot springs after a long day of hiking or fishing is one of the best feelings in the world. For thousands of years, people around the world…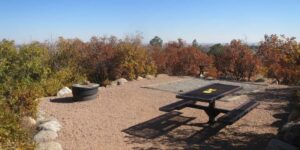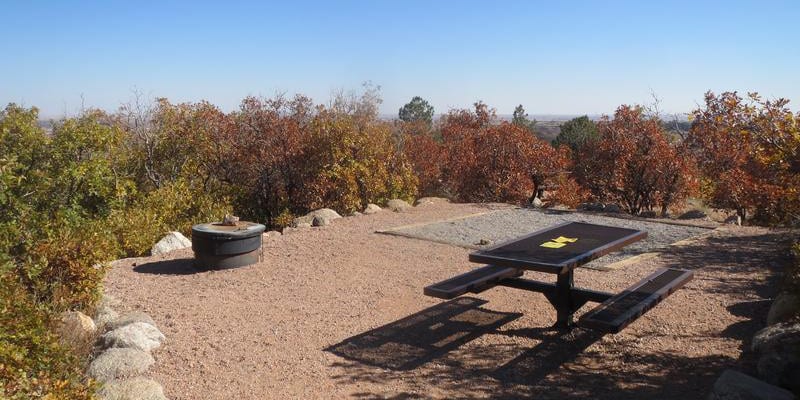 Tent & RV Camping around Colorado Springs Area – With all of the major tourist attractions around Colorado Springs, it's probably wise spending a night or two near town to see it all. While there are dozens of awesome accommodations to choose from…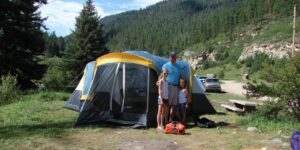 Essential Gear Checklist for Family Camping – Family camping with your kids is one of the best ways to spend those long summer nights, forging lifelong memories and frolicking in nature. Whether your campsite's in the Rockies of the Mountain West or the…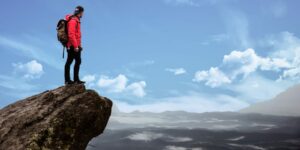 Don't Hike Too Far Without This Important Gear – Colorado is a world class hiking destination, with every kind of hike from simple strolls to epic 14,000+ foot peaks. Whether it's a day hike or an overnight backpacking trek, there are certain essential hiking gear that…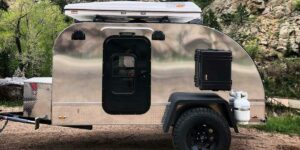 Where to Rent an RV or Travel Trailer near Denver – A campers paradise, the Rocky Mountains encompass the western half of the state, creating some of the best campsites in the country. And with an outdoor loving population and millions in the Denver…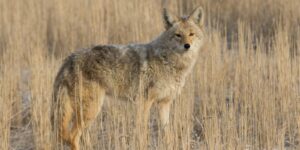 How to Survive and Prevent Wild Animal Attacks in Colorado and the Rest of the United States – Animal attacks happen. According to Wilderness and Environmental Medicine, no less than 1882 animal attacks occurred in the US during an eleven year…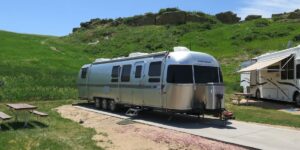 9 Best RV & Car Camping Sites around Denver – Standing at 5,280 feet above sea level, Denver makes the perfect basecamp for your Colorado holiday. It allows you to see dozens of Front Range tourist attractions while acclimatizing comfortably at a lower, but still…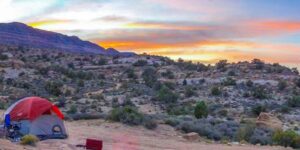 Where to Use the Bathroom when Backcountry Camping or Hiking – If you're heading out in the wild on a camping trip, one of the things that you'll need to know about is how to take a poop. Lots of people ignore this aspect of being out on the trail, however it's…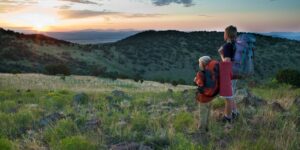 6 Outstanding Overnight Backpacking Hikes in Colorado – Colorado is a hiker's paradise, full of hidden overnight treks and magnificent multi-day trails. It's among the best places in the world to be for stunning hiking trails. Whether you're looking for a simple…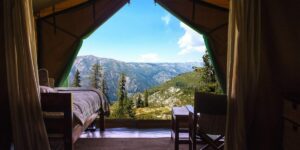 Go from Camping to Glamping: 21 Essential Accessories to Dominate the Outdoors – Camping the night out in nature is one of the most rewarding things you can do for yourself. Soak in the smell and sounds of the crackling, wood fire. Gaze at the bright, twinkling stars…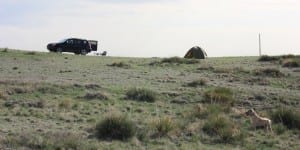 20 Colorado Car Camping Essentials – Car camping is a great way to see a lot of sights, in a quick time, for not a lot of money. There's no worry about hiking into the woods with supplies when you're car camping. It requires no more than a few steps from your automobile…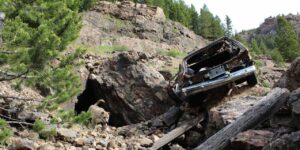 Camping by Moffat Tunnel in Rollinsville – Tucked away in the Roosevelt National Forest, the Moffat Tunnel used to offer trips through the Continental Divide. Now it's widely popular for outdoor recreation, mainly camping, hiking biking and off-highway-vehicles. Moffat…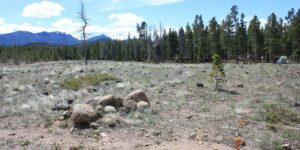 Camping at West Magnolia in Nederland – Situated only a few miles south of Nederland, West Magnolia offers twenty-two free campsites surrounded by gorgeous, high-alpine views. There are eight miles of multi-use trails that are open to hiking, biking…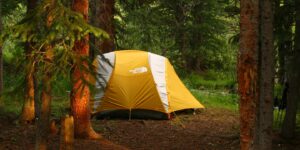 How to Get Safely Started Camping in Colorado – Colorado, what a breath-taking place to camp. With the most scenic views and stunning wildlife, you're sure to have an incredible time. Great choice! As long as you know how to keep safe in this state…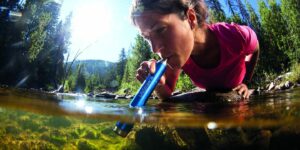 3 Life-Saving Gadgets to Take with You Hiking – The weather will go from "frightful" to "delightful", with ice and snow giving way to fresh green grass and flowers everywhere – the perfect weather to go on a hike. The mountains are wonderful in spring…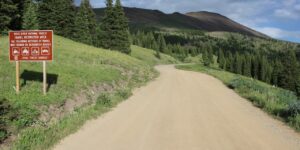 Driving over Boreas Pass to Breckenridge – Pronounced Bore-ays, Boreas Pass is a stunning 22-mile drive through Colorado's central Rockies, connecting Park and Summit counties. It links the historic village of Como to the thriving resort town of Breckenridge…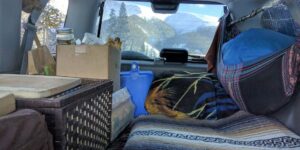 What It's Like Retrofitting a Vehicle While Living Mobile in Colorado – If your ever curious about what solo mobile living is like or want tips on ways to make your journey cozier, this post is for you. Colorado is an adventure paradise with so many diverse landscapes…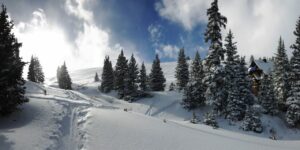 Adventure Year Round to a 10th Mountain Backcountry Hut – Plan your next mountain adventure with the 10th Mountain Division Hut Association. Choose from 34 backcountry huts connected by over 350 miles of trails accessible to hikers, mountain bikers…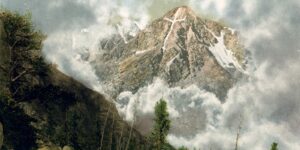 Can't Miss Colorado Mountains – Without a doubt, Colorado boasts some of the best mountain recreation and scenery in the world. From the historic Sangre de Cristo Mountains of the south to more than 50 peaks scattered around the state that tower above 14,000…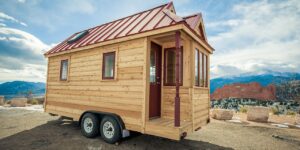 Tiny Home, Large Lifestyle – Could you get rid of everything that owns you and live in 400 square feet or less with just the true essentials? Might you be one of those contemporary visionaries, like tiny house pioneer Jay Shafer, who finds that…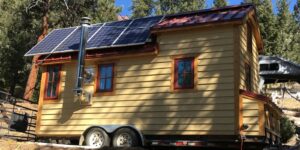 How to Build a Tiny House in Colorado – So, you want to build a tiny house in Colorado, but you don't know where to start? Between zoning laws and construction regulations, this kind of project can seem daunting at first. No need to worry though. Once you've figured…
Related activities
Pack your fishing rod. Chances are you'll pass a spot to cast a line. And nearly every campsite is near some nice hikes.