Valley View Hot Springs is an isolated resort that lies at the foot of the Sangre de Cristo range. There are several hot springs pools situated around the woods. The nonprofit Orient Land Trust owns and operates the springs.
Valley View is a full hot springs resort secluded in the wilderness in the San Luis Valley. The swimsuit-optional resort offers lodging and pools that are open nearly year-round. Situated 37 miles south of Salida and Poncha Springs, it's open to day use all year, except for December 1 to 28. There are seven or so ponds beautifully laid out in an alpine forest.
A dirt trail connects all the pools, with the furthest ones being the Top Ponds, at a 1/4 mile uphill hike. It's really a one-of-a-kind place worth visiting when you get a chance. It's also worth noting that it's clothing optional and many guests go without suits.
Lodging is on site and ranges from tent and car camping to private rooms and cabins. Overnight guests enjoy access to the hot springs after 10 pm when day use ends and the crowds disperse. Summer can get crowded, so make reservations if spending the night.
Facility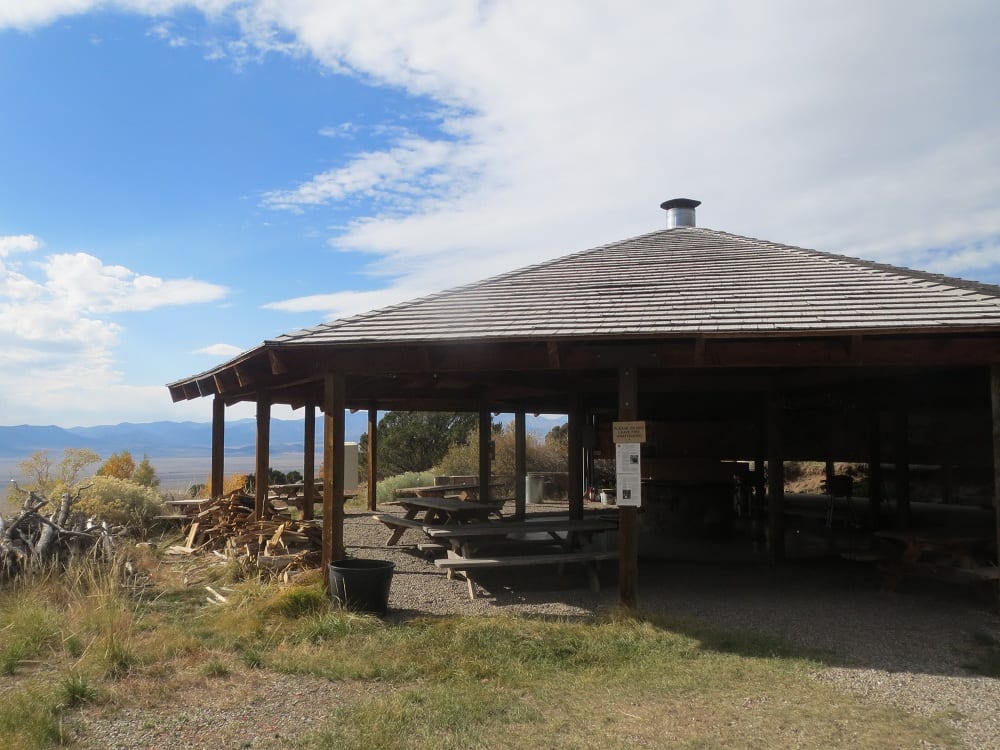 There are seven pools and ponds at Valley View. Three of the pools, a swimming pool, and two smaller hot pools are close to the parking area. The swimming pool is the coolest and kept in the high-80s degrees F. The Hot Pools are kept between 104°-106°F.
Four natural ponds are located on a dirt trail in a forest. Bring a flashlight at night. The first one (about two minutes from parking) is the Soaking Pond. It's the largest and deepest of the natural ponds.
The Waterfall Pond is the second one up the trail. It's named after a wood pipe that feeds hot springs into the pond. The next one is the Meadow Pond. It's the smallest, shallowest, and usually most private.
The last one requires a short, but steep, 1/4 mile hike. Aptly named the Top Ponds, it's actually three ponds that flow into each other. The highest of the three is the hottest. The other two are more variable in temperature but usually average in the mid-90s degrees Fahrenheit.
Lodging and Camping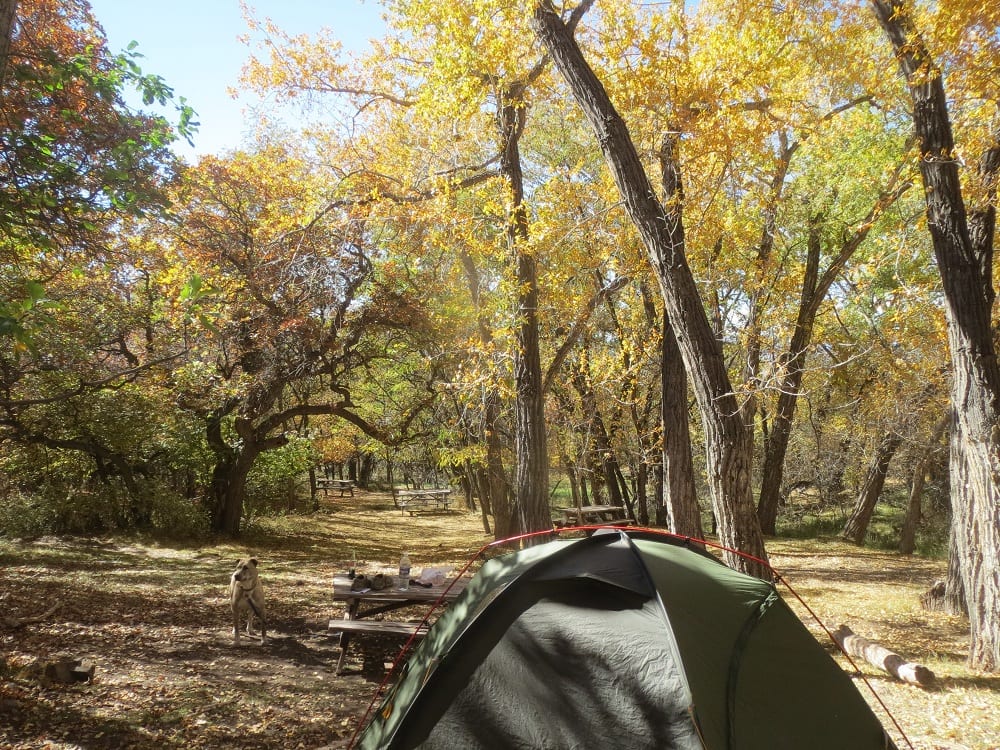 A variety of rustic accommodations are available year-round. Reservations are recommended as spots do fill up. Non-members can make reservations up to two weeks in advance. Contributing members can reserve up to 3 months in advance.
Pets are welcome in the cabins, but not in the Oak House and Sunset Rooms. All overnight guests have access to the Oak House communal kitchen and dining area, as well as after-hours access to the Welcome Center, which has a computer, a small library, free wi-fi, and drinks/snacks for sale.
None of the accommodations have private baths, but two coed bathrooms with showers are available.
Lodging includes two small primitive cabins: Aspen and Cedar; three large rustic cabins: Cottonwood, Willow, and Elm; The Oak House communal lodge with four private bedrooms and a coed dorm room with six full-size bunk beds; the Sunset House which is similar to four motel rooms.
Approximately twenty-four tent sites are available in a gorgeous wooded area. Mostly all the sites have picnic tables. A communal fire pit is available within a short walk to the center of the "Park". Though there have been fire bans in effect at times.
In addition to tent camping, there are twenty-two car sites available for vehicles lined around a quarter-mile dirt loop. No hook-ups are available, as the sites are primitive. Check on availability ahead of time as they are often closed during the winter months.
Atmosphere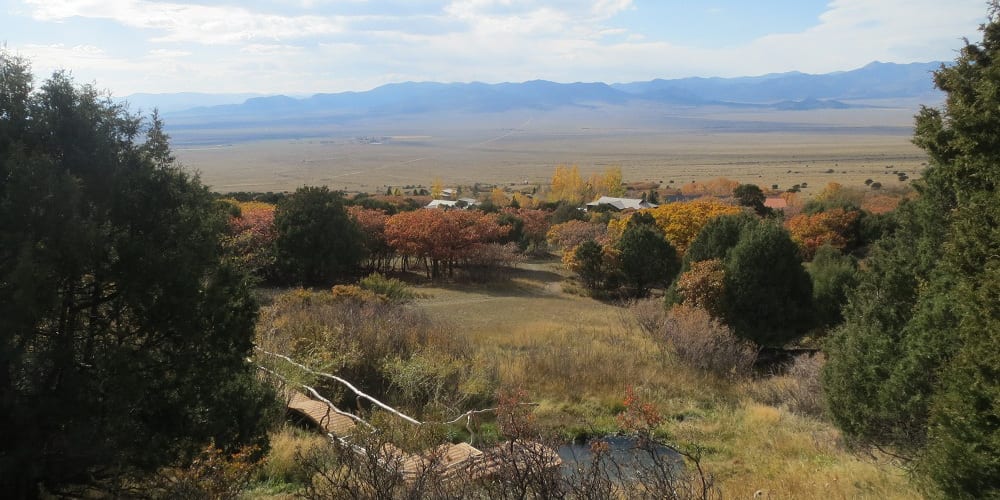 Peaceful and secluded hot springs; Memorizing views of the San Luis Valley; Clothing optional, many people go without suits; Alcohol is permitted but no glass and no smoking
​Orient Mine and Ghost Town
​A two-mile hike leads to the historic Orient Mine, discovered in 1870 and one of the largest working iron ore mines for 50 years. Along the route is the ghost town of Orient about a mile up, where up to 400 people lived.
Getting There
From the north at Poncha Springs (Junction of Hwy 50 and 285) – Take US 285 S for 26 miles until you reach CO-17 S. Take a left on CO-17 S and proceed for just over 100 feet. Joyful Journey Hot Springs lies at this intersection. Take a slight left onto County Rd Gg. Proceed for just over 7 miles and you'll reach Valley View Hot Springs.
From the south at Alamosa (Junction of Hwy 160 and 285) – Take CO-17 north for 49.5 miles. Turn right onto County Rd Gg. Proceed for 7 miles.
Details
Address: 64393 County Rd Gg, Moffat, CO 81143 (between Salida and Alamosa)
Phone: 719-256-4315
Season: Year-round
Hours: Daily, closed Dec 1-28
9am – 10pm for day guests
Overnight guests may use springs
Clothing: Optional
Chlorine: No
Pets: Yes, on leash
Website: olt.org
Latest in Valley View Hot Springs