Situated in the San Luis Valley, Moffat is a small community most known for its hot springs. In 2020 there were 108 people living in town. It's a peaceful place to stop while you explore the beautiful nature that fills the area.
Two hot springs resorts call this small Saguache County town home: Valley View Hot Springs and Joyful Journey Hot Springs. Both are open year-round and offer overnight accommodations, as well as additional wellness activities. The small downtown area has a couple of dining options, a church, a high school, and a quaint community park.
History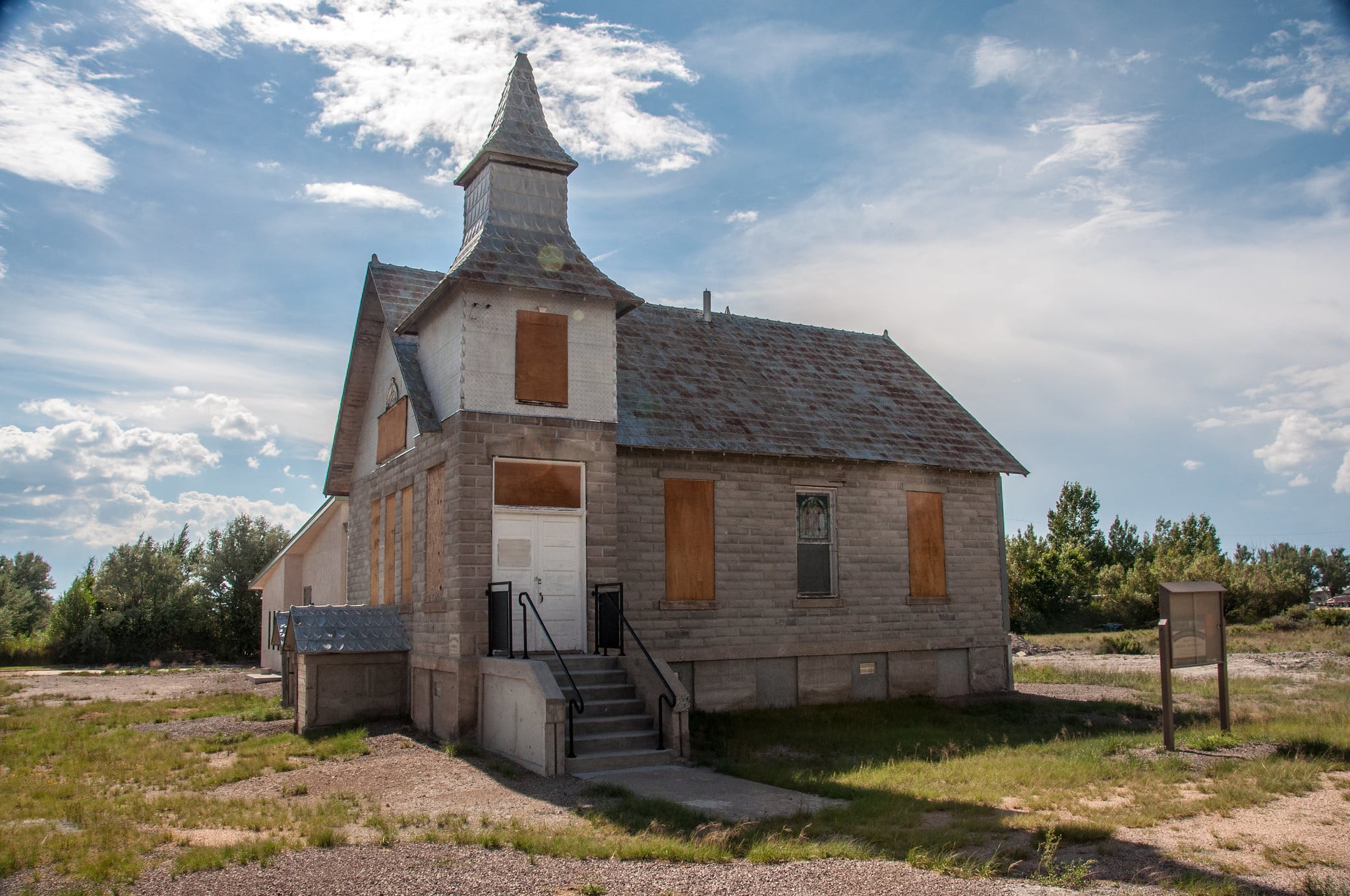 Moffat has an interesting history considering the small sleepy town it is today. Because of its proximity to many mining boom towns in the San Luis Valley, Moffat established itself as a hub for the transportation of materials. It had a train system and narrow-gauge rail lines that connected the town to the Sangre de Cristo mining sites.
There were over 2,500 residents at one point, and Moffat was even being considered for the state's capital. Ranching and agricultural endeavors were huge economic forces in town in addition to mining. Unfortunately, a large fire broke out and destroyed much of the area, forcing the community to downsize as it was rebuilt.
The resilient ranching residents stayed strong, and many of the original families still live in the town today. Although Moffat is not the bustling boom town it used to be, the sense of community and pride continues to this day.
Recreation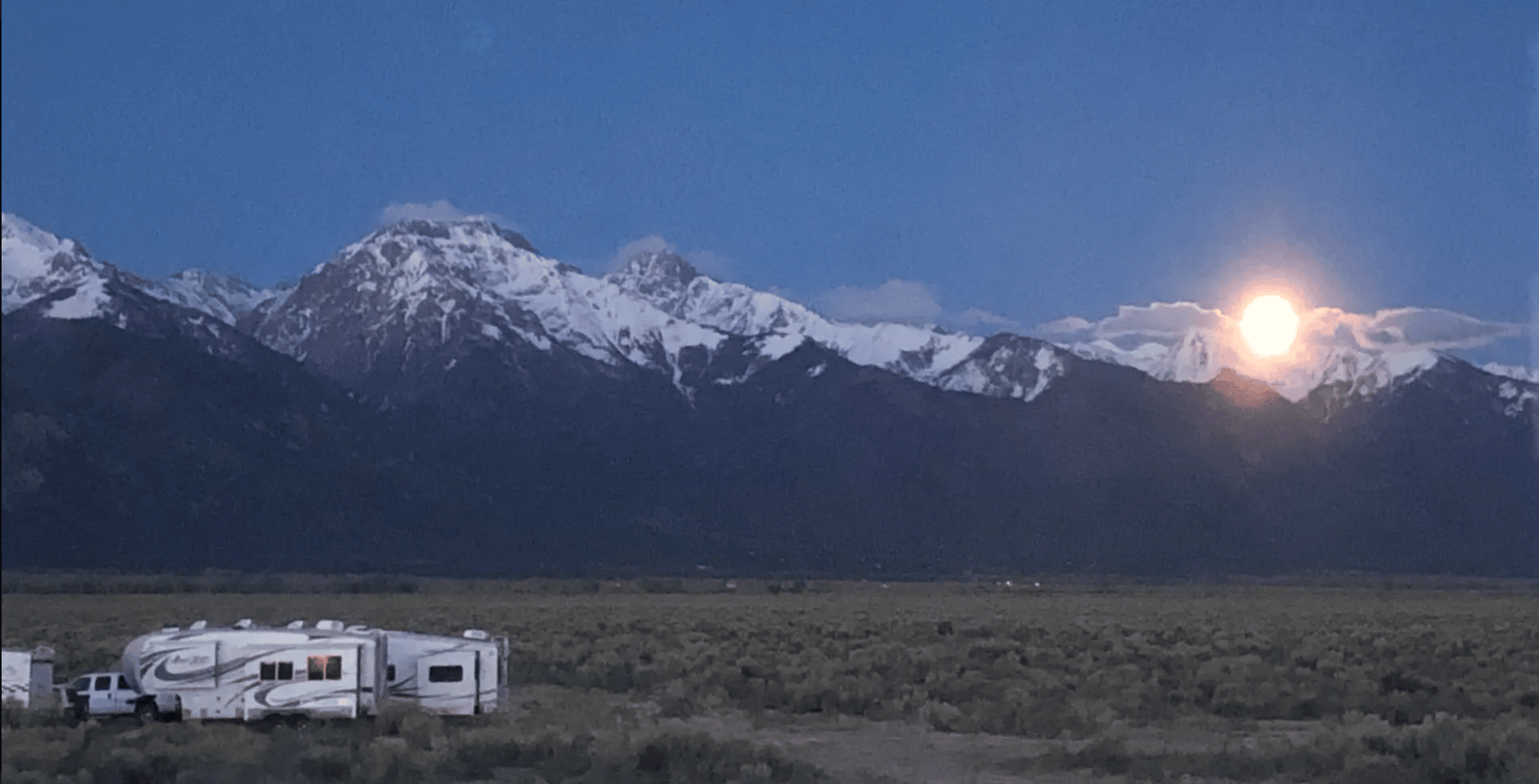 Camping –
The High Desert Ranch Campground is only 10 minutes from town on a 40-acre working ranch. There are 18 tent campsites and 4 RV sites, along with stables for horses and a small dog park.
San Luis Valley Campground is a few miles north with 15 RV sites and 10 for tent camping. There is also a 24/7 shower and laundry house for guests to freshen up during their stay.
Fishing – Crestone Creek runs to the east of town and provides ideal fishing conditions for catching brook and rainbow trout.
Hiking –
Great Sand Dunes National Park is a short drive south of Moffat and offers a variety of hiking trails to explore. Wander around on the giant dunes or opt for a less sandy adventure and check out nearby Zapata Falls.
Sangre de Cristo Wilderness is to the east and has beautiful hikes to alpine lakes and dense forests. Popular routes include Lakes of the Clouds, Willow Lake, and Blanca Peak.
Accommodations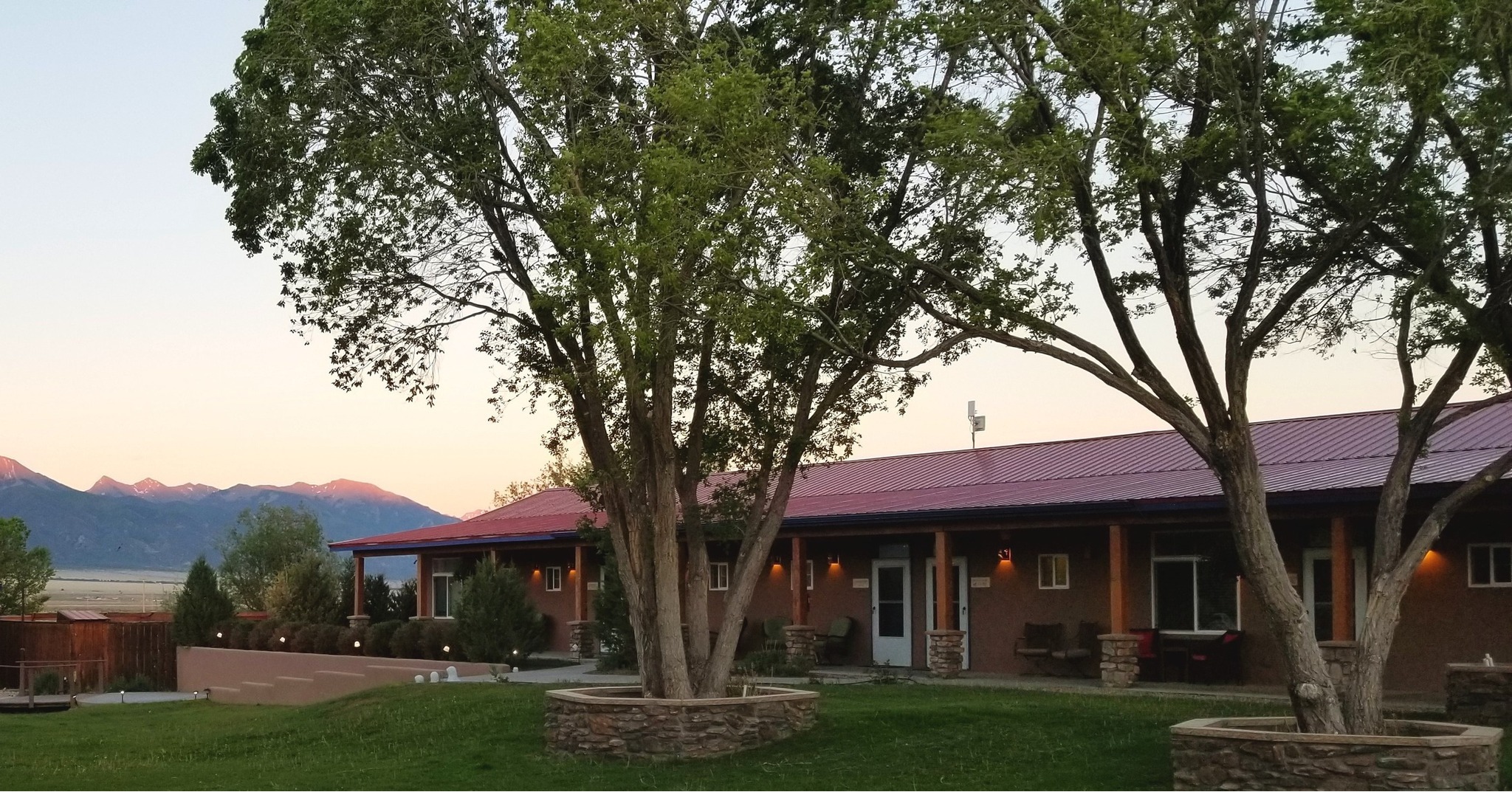 Joyful Journey Hot Springs and Spa – This peaceful retreat is in a quiet spot off of CO-17. In addition to soaking in the healing hot springs pools, they also offer daily nourishing meals for guests and yoga classes on select days.
Red Cloud Ranch – Cozy B&B on a family ranch. The accommodation is actually inside a renovated vintage camper, so it's a unique way to experience the area.
Valley View Hot Springs – Choose from tent or RV camping, a community lodge, or private cabins at this clothing-optional hot springs oasis. Reservations are highly recommended.
Dining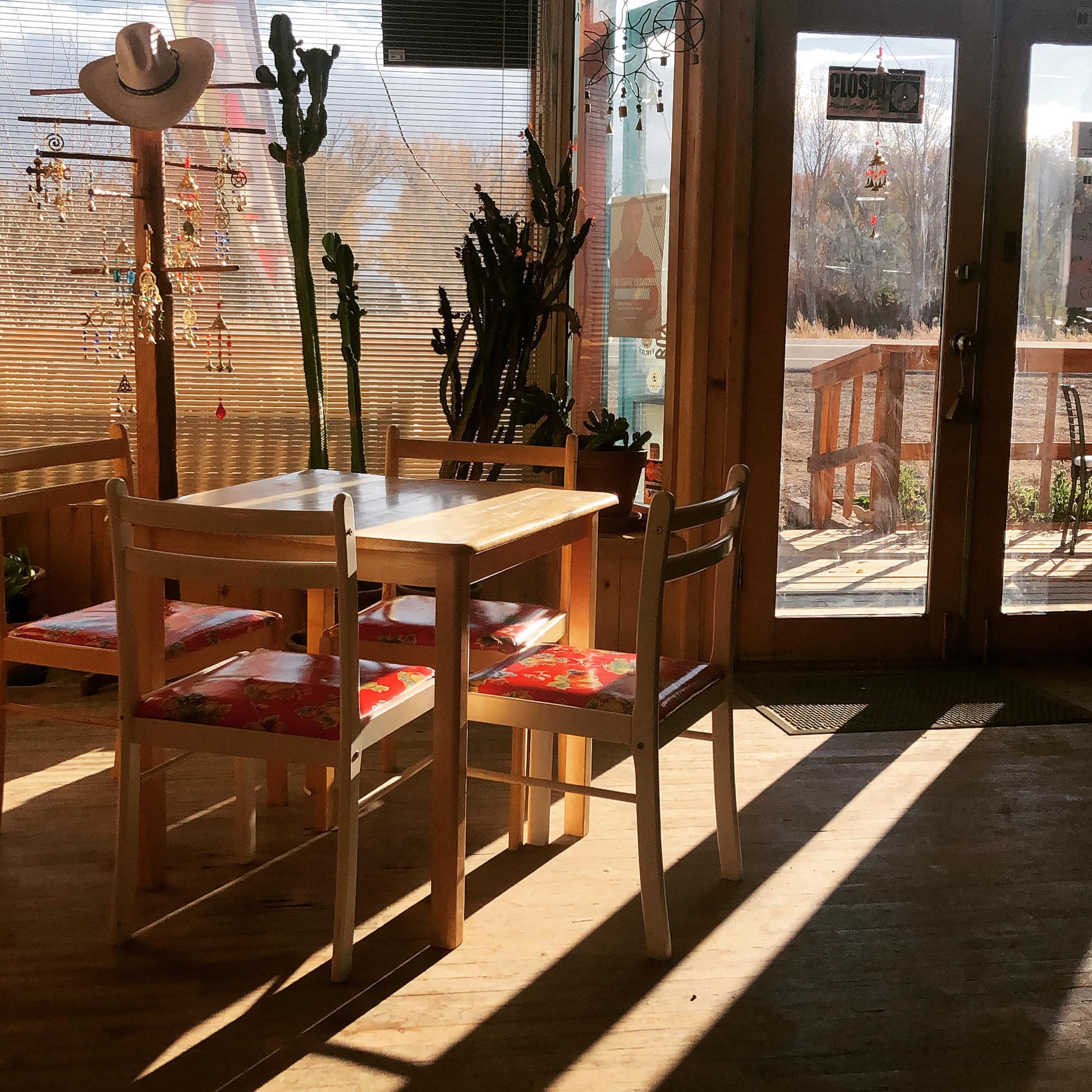 Mirage Trading Co. – Great vibes and even better coffee at this quaint little shop in town. Pick up a bag of their roasted coffee to take with you before you go, or browse through their locally made products.
Grammy's Kitchen – Perfect stop if you're craving a homecooked meal with fresh ingredients. They have daily buffets and fresh bread as well.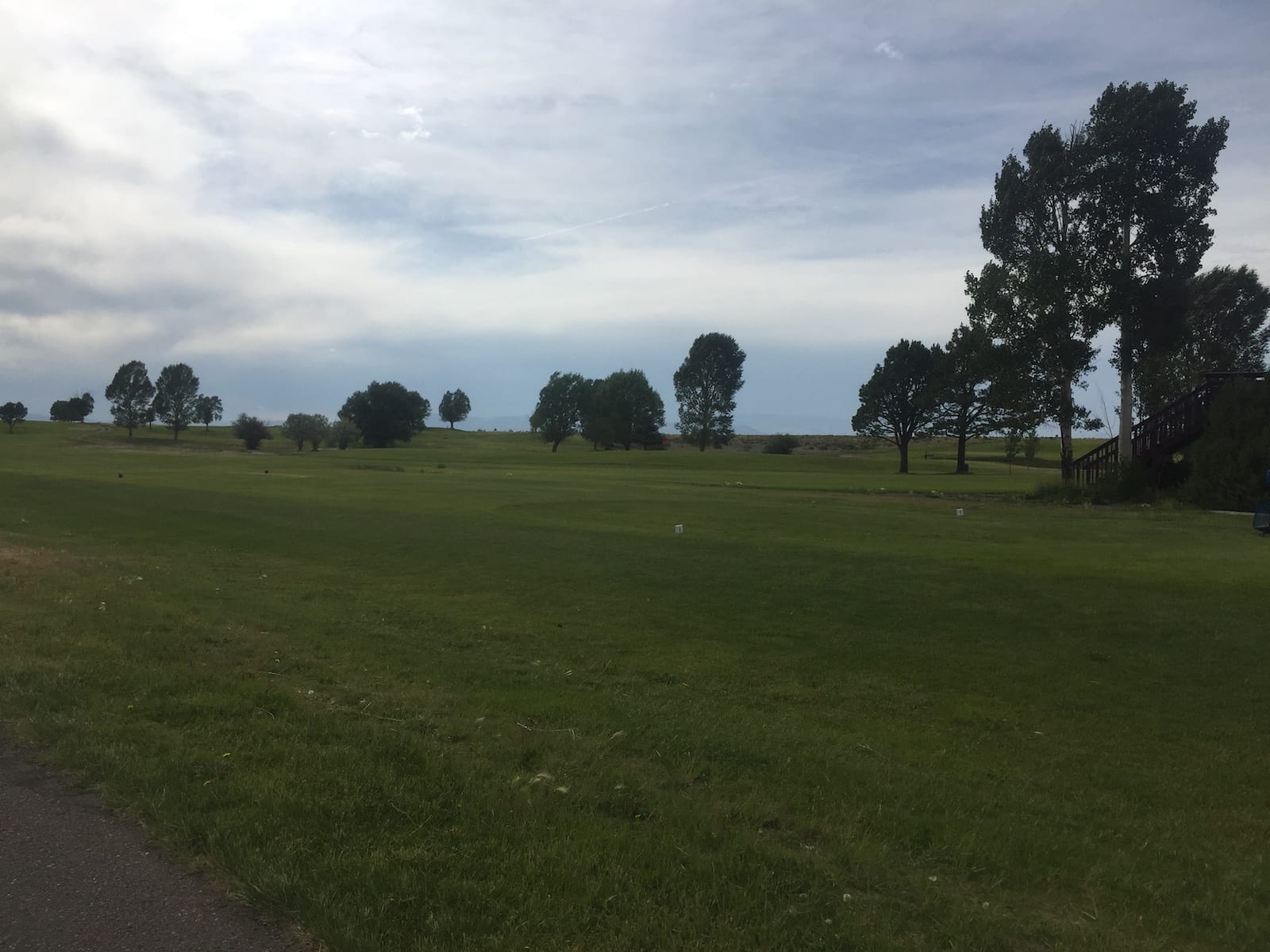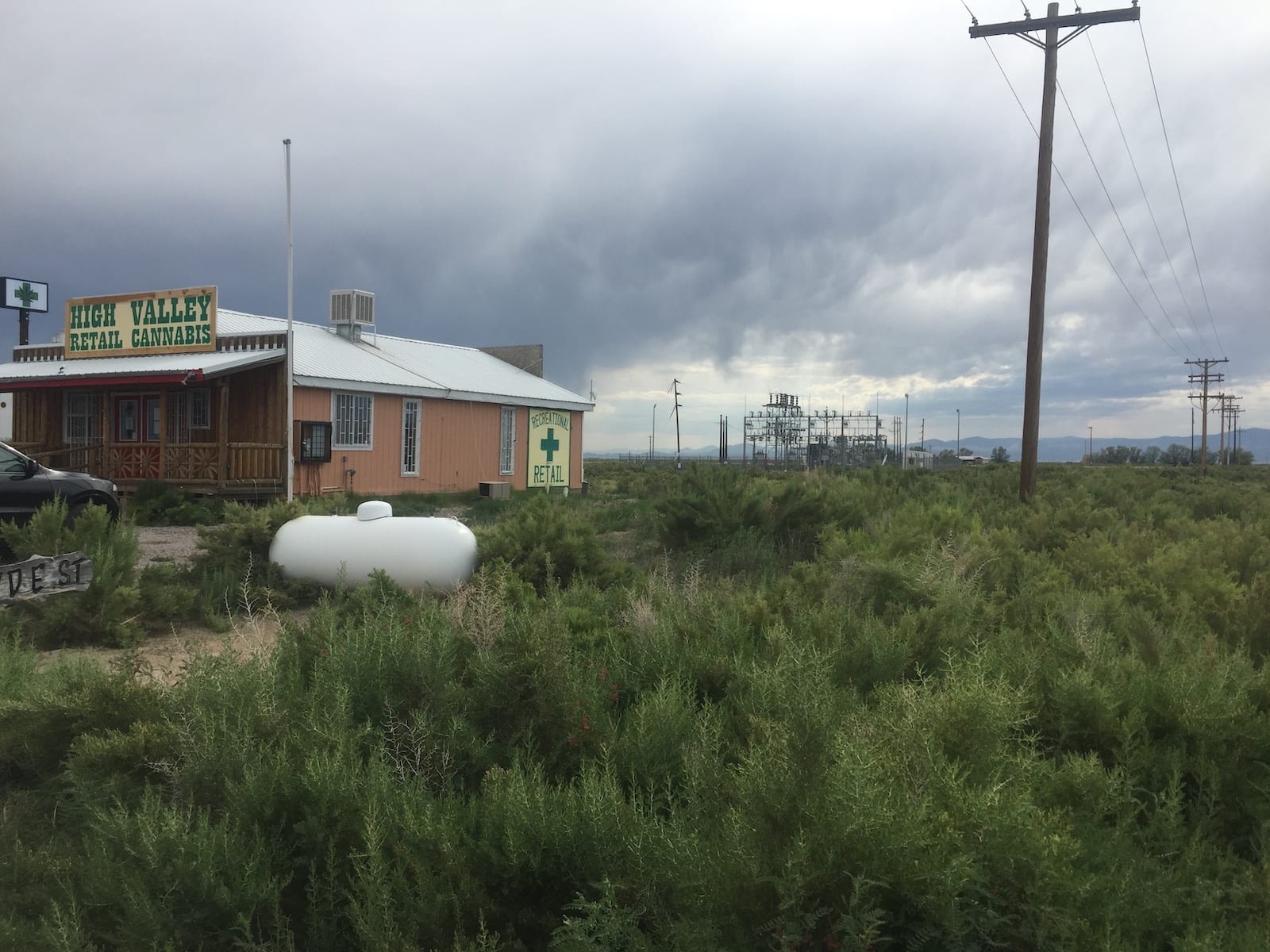 Activities near Moffat
Federal Lands:
Hot Springs:
Towns:
Transportation:
Waterfalls:
Wildlife:
Latest in Moffat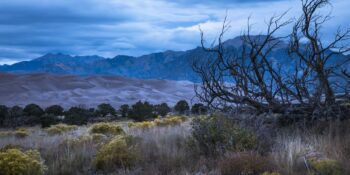 A bit supernatural and mysterious, the mystical San Luis Valley is one of the more unusual…
View more Moffat articles