Zapata Falls is a remarkable waterfall hidden in the vast San Luis Valley. Access to the falls requires a half-mile, uphill hike. From atop the Zapata Falls recreation area you see can the whole valley.
It's located just down the road from the Great Sand Dunes. It's a worthwhile stop, offering a scenic high-elevation camping area, a fun hike, and a rewarding waterfall. It's a BLM Special Recreation Management Area. In the winter, it's used as an ice-climbing spot.
Waterfall Hiking Trail near Alamosa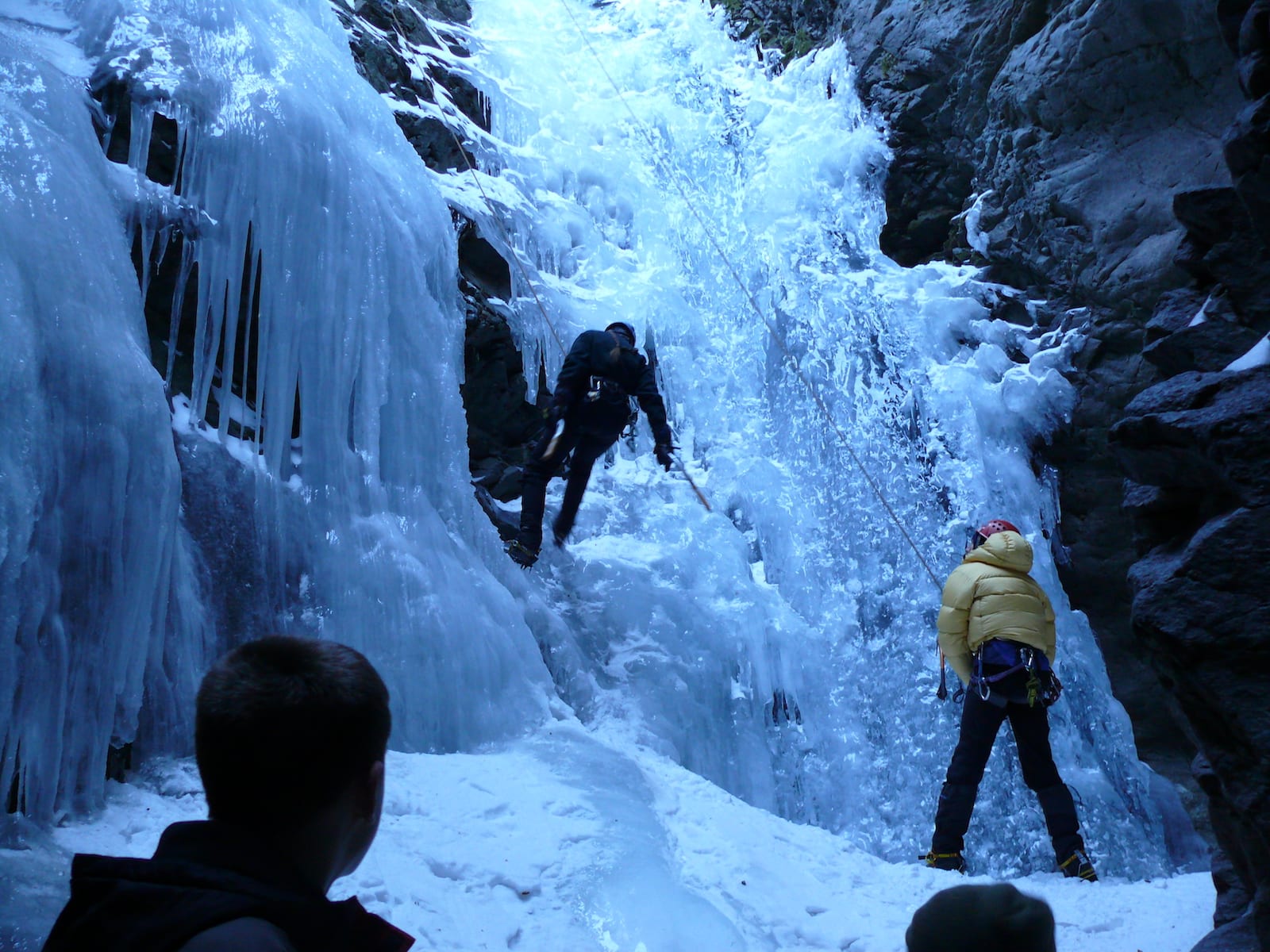 The hike to the falls is a 1/2 mile uphill trek on a dirt, rock path. When you reach the top you'll be required to cross the stream twice or so in order to see the falls.
To really see the waterfall, you'll need to step over the creek on wet rocks. Wear good shoes and remember your camera. From the parking area, it's about a 20-minute hike to the falls.
The waterfall is sheltered in its own grotto, so you have to climb in a bit to soak it best in. Like most waterfalls, it's best visited in spring in May or June, while it's raging the most.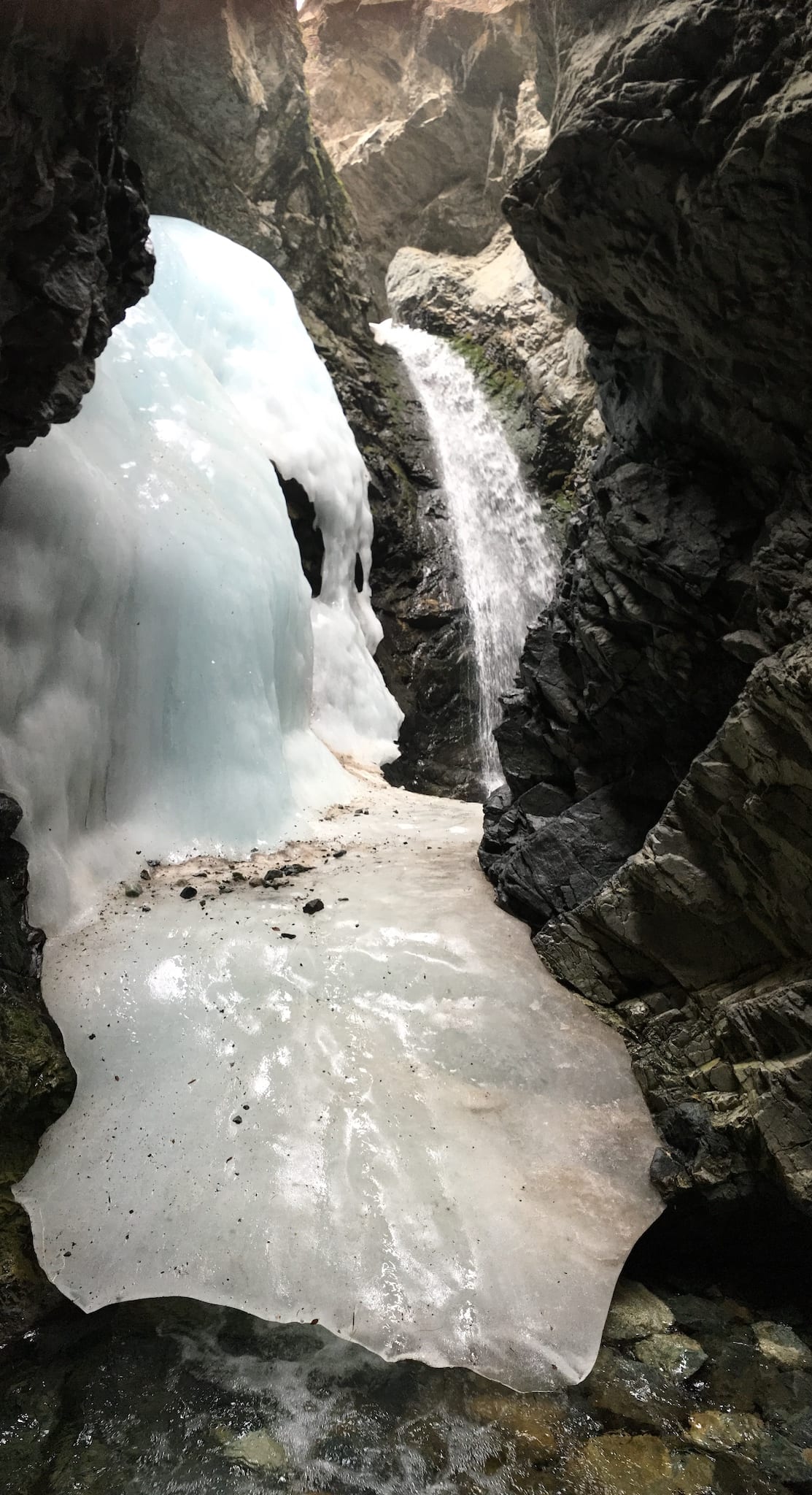 You can combine this waterfall into a longer nine-mile roundtrip hike to South Zapata Lake. You'll be eager to cool your feet after this challenging hike at elevation.
Zapata Falls Campground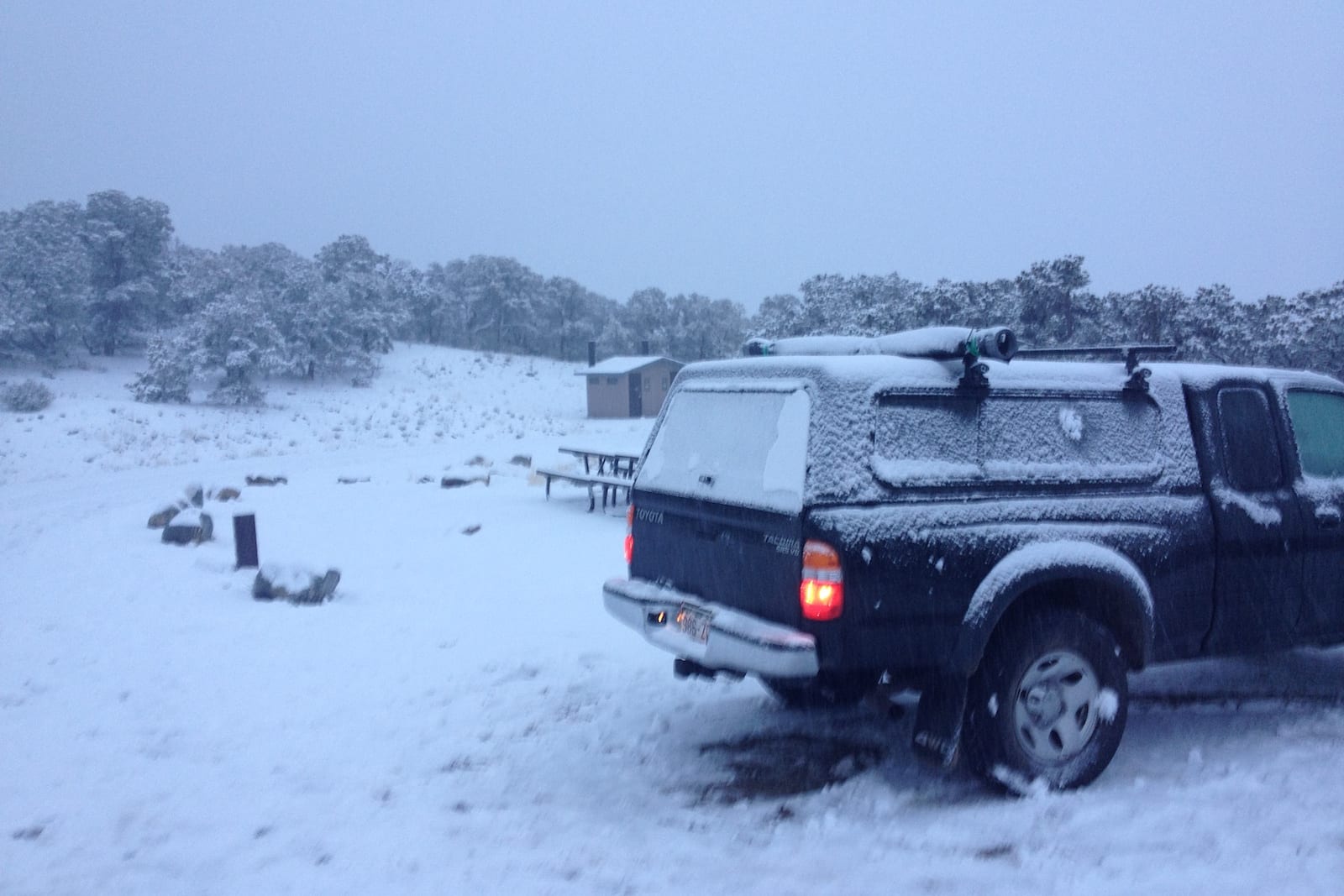 The other attraction is the Zapata Falls Campground, which is laid out on a mountainside and managed by the BLM. The overlooking views of the San Luis Valley, Sangre de Cristo Mountains, and Great Sand Dunes are incredible from almost anywhere. It's a worthy campsite for anyone's bucket list.
Camping is free during the off-season and a fee during peak time. There are 20+ or so sites, mostly for tents. There are 2 pull-thru RV spots, but the road up to Zapata is pretty bumpy.
If staying overnight at Zapata Falls Campground, arrive early for a prime spot with uninterrupted views. It's less crowded than the Great Sand Dunes, with unbelievable views of the San Luis Valley. There are individual sites and group sites, reasonably priced, with no hookups and the road up is pretty rough; depending on the season, sometimes free. Restrooms are available.
Water sports, including fishing and boating, can be found nearby at San Luis State Wildlife Area.
Getting There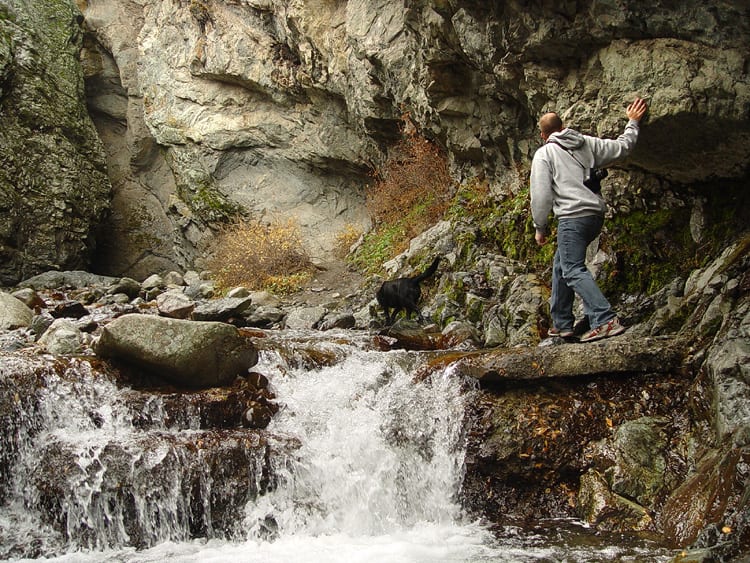 Zapata Falls is located just a few miles south on Highway 150 from the Great Sand Dunes. The entrance is on the east side of the road. From there it's a 3.6-mile drive up a primitive gravel road. It's a bit bumpy, but low-clearance, two-wheel drive cars should be fine, weather permitting. Follow the road to the main parking area.
Details
Address: Highway 150, Mosca, CO 81146
Coordinates: 37°37′08″N 105°33′11″W
Admission: Free
Website: blm.gov/visit/zapata-falls-srma