Mosca is a sleepy San Luis Valley town located off of CO-17. The unincorporated Colorado community got its name from the local Mosca Pass, which was named after Luis de Moscoso Alvarado, a Spanish explorer.
As of 2020, the Alamosa County town and neighboring Hooper had a combined population of 1,072. It sits at an elevation of 7,559′ and is home to the beautiful Great Sand Dunes National Park and San Luis Valley SWA, so there is never a shortage of adventure.
Main Attractions

Great Sand Dunes National Park – One of the newer national parks, this spot is home to the tallest sand dunes in North America, towering up to 750 feet high. The park encompasses a diverse range of landscapes including creeks, forests, and grasslands in addition to the sand dunes. Visitors can hike, sled, sandboard, and even splash around in the park's Medano Creek during the spring and summer months.
Colorado Gators Reptile Park –  The unique park is home to over 300 alligators of all sizes, as well as other animals such as tortoises, snakes, and lizards. Visitors can take guided tours, watch live feeding shows, and even hold baby alligators under the supervision of trained staff. The park also offers educational programs and opportunities for hands-on learning.
Recreation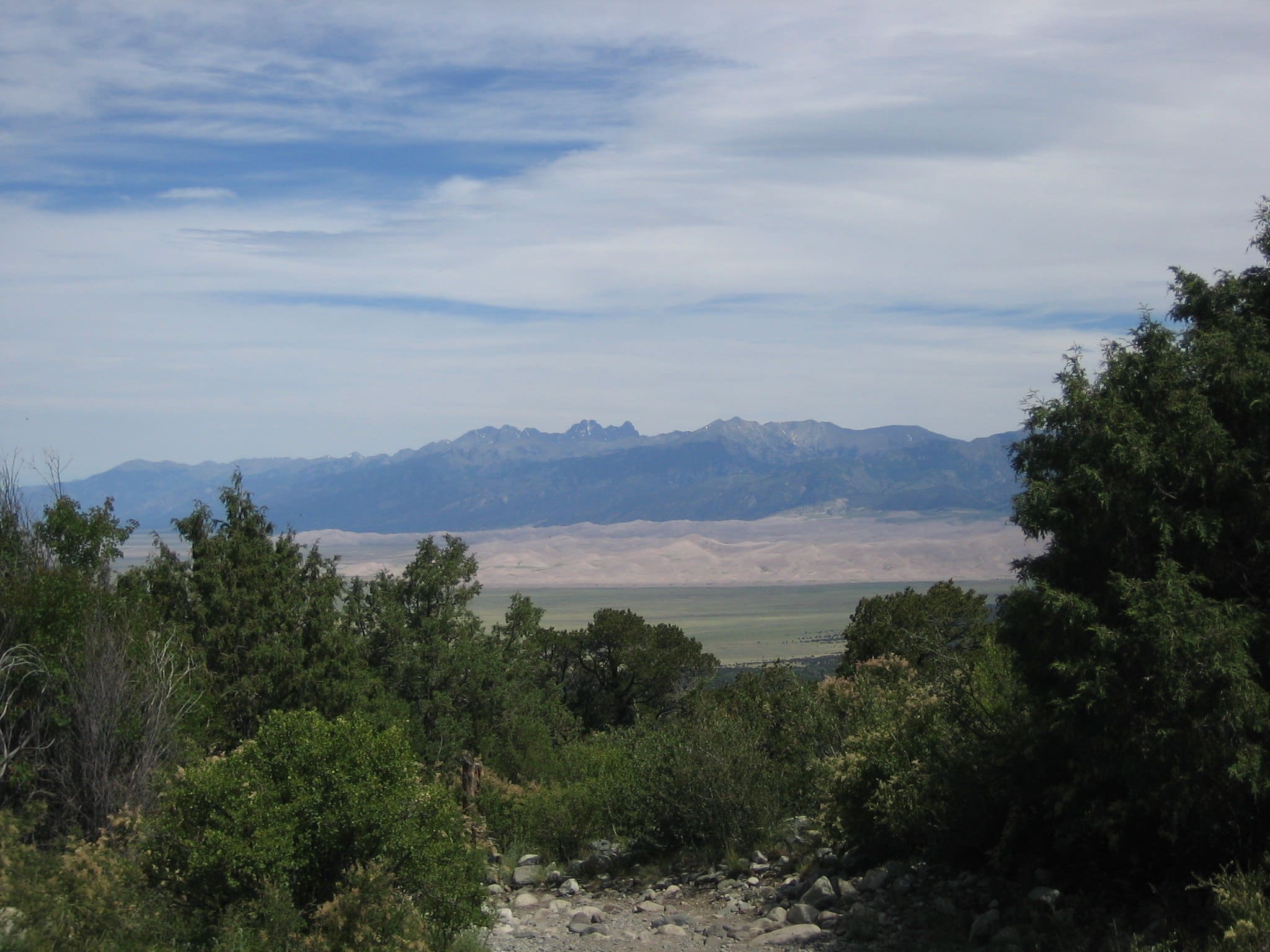 Camping –
San Luis SWA is located about 10 miles southwest of Mosca and offers 51 campsites for tents and RVs. The campground is situated near three reservoirs, making it a great destination for fishing. Amenities include picnic tables, fire rings, vault toilets, a boat launch and potable water.
Great Sand Dunes Oasis is located at the entrance to the Great Sand Dunes National Park and Preserve. The campground offers a variety of camping options, including tent sites, RV sites, and cabins. There is also a general store and a restaurant, making it a convenient base for exploring the nearby attractions.
Near Zapata Falls on the way to the national park entrance there is a small, primitive camping area with 23 pull-in sites for campers and tents. Sites are reservable for a fee during the warmer months, but operate on a first-come, first-served basis and are free in the winter. The road leading to the sites is pretty bumpy, but doable in a 2WD in dry conditions.
Read about more spots to camp around Mosca in the San Luis Valley.
Hiking –
Zapata Falls Trail is located just south of Mosca and is a short but steep 0.9-mile trail that leads to a stunning waterfall. The trailhead is located at 9,000 feet above sea level, and the trail ascends approximately 150 feet in elevation. The hike is rated as moderate in exertion level, and visitors can continue up to South Zapata Lake for a longer trek,
Mosca Pass Trail offers visitors the opportunity to explore the Great Sand Dunes National Preserve. The trail is approximately 5.5 miles round trip and gains 2,000 feet in elevation, making it a moderately challenging hike. It offers stunning views of the surrounding mountains and valley, and visitors may even spot wildlife such as elk and mule deer.
Check out the best hiking trails around Mosca and Alamosa.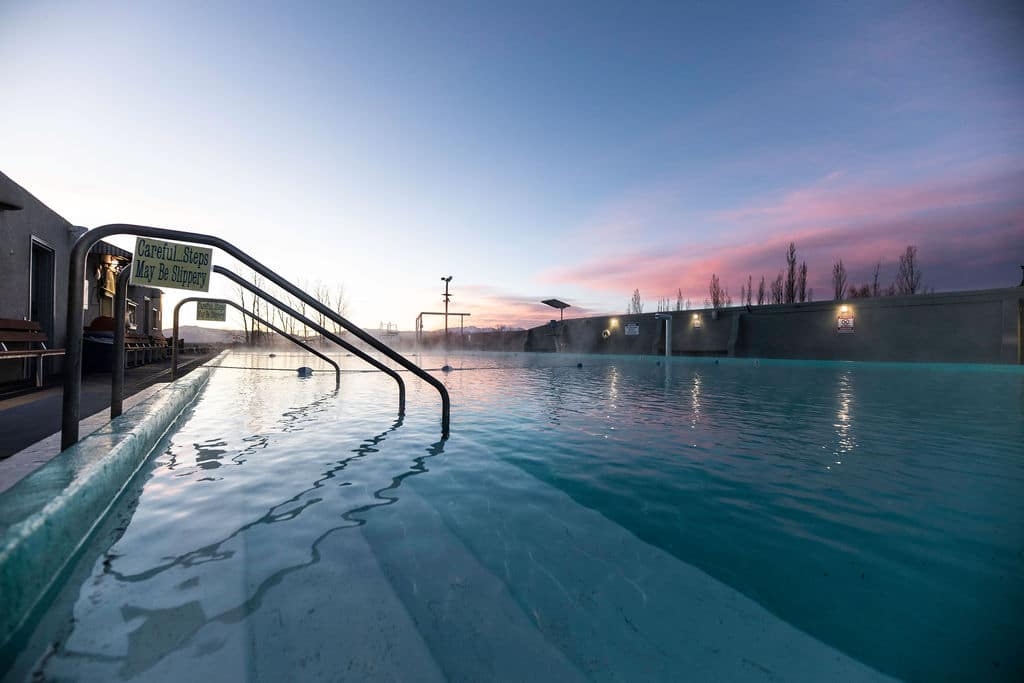 Hot Springs – 
Sand Dunes Pool is located in Hooper, Colorado, just a short drive from Mosca. The pool is fed by a natural hot spring and is surrounded by stunning views of the San Luis Valley and Sangre de Cristo Mountains. The water is kept at a comfortable temperature of around 98 degrees Fahrenheit and is rich in minerals, making it a popular destination for those seeking relaxation and therapeutic benefits.
Valley View Hot Springs is located in the San Isabel National Forest, about an hour's drive from Mosca. The resort features several hot springs pools, each with a different temperature and mineral content, and is surrounded by beautiful natural scenery.
Read about the hot springs near Mosca.
Fishing –
San Luis Lakes State Wildlife Area is located about 10 miles southwest of Mosca and offers excellent fishing opportunities for rainbow trout, brown trout, and northern pike. The park has three reservoirs, all of which are stocked with fish regularly. Fishing from boats, float tubes, or from the shore is permitted, and there is a boat ramp available for those who want to launch their own boats.
The Rio Grande River runs through nearby Alamosa and is a popular spot for fly fishing enthusiasts. The river is home to brown trout, rainbow trout, and cutthroat trout, and is known for its fast-flowing currents which can be challenging to fish. Nonetheless, it offers a unique and rewarding fishing experience.
Accommodations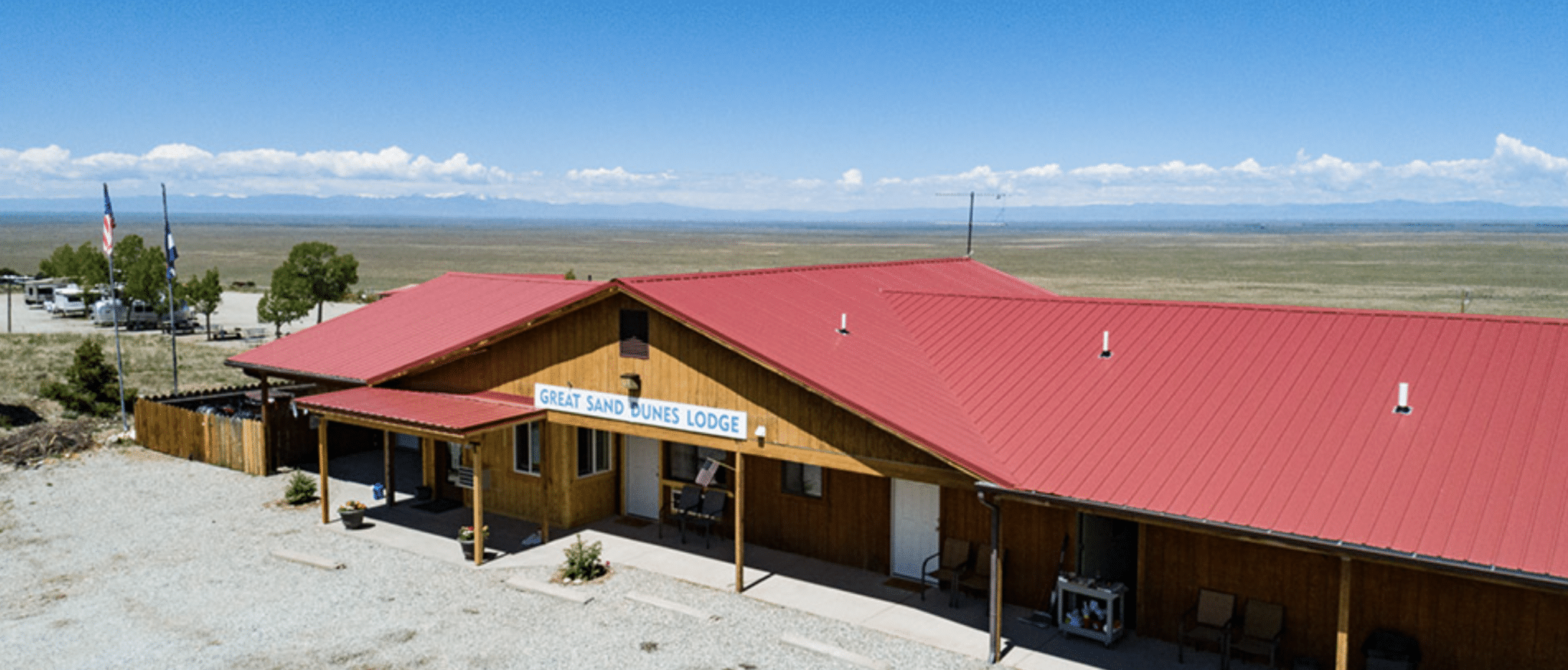 Great Sand Dunes Lodge – This is the closest accommodation to the Great Sand Dunes National Park. They have 18 rooms for rent, including some with kitchenettes and an Elegant Camper Suite, an RV that sleeps up to 4 people.
Great Sand Dunes Oasis – Located right next to the Lodge mentioned above, the Great Sand Dunes Oasis boasts twenty RV sites, wilderness tent sites, and four cottages for rent. The latter is open seasonally from May through September, and camping is permitted from April through October.
Zapata Ranch – This luxurious all-inclusive 10,000-acre working cattle ranch is a hidden gem next to the national park. With a 3 night minimum stay in one of the 17 historic lodge rooms, guests will be treated to farm-fresh meals, horseback rides, cattle drives, and a peaceful spot to unwind.
Although these are all the lodging options you'll find in Mosca, head 15 minutes south to check out the hotels in Alamosa.
Dining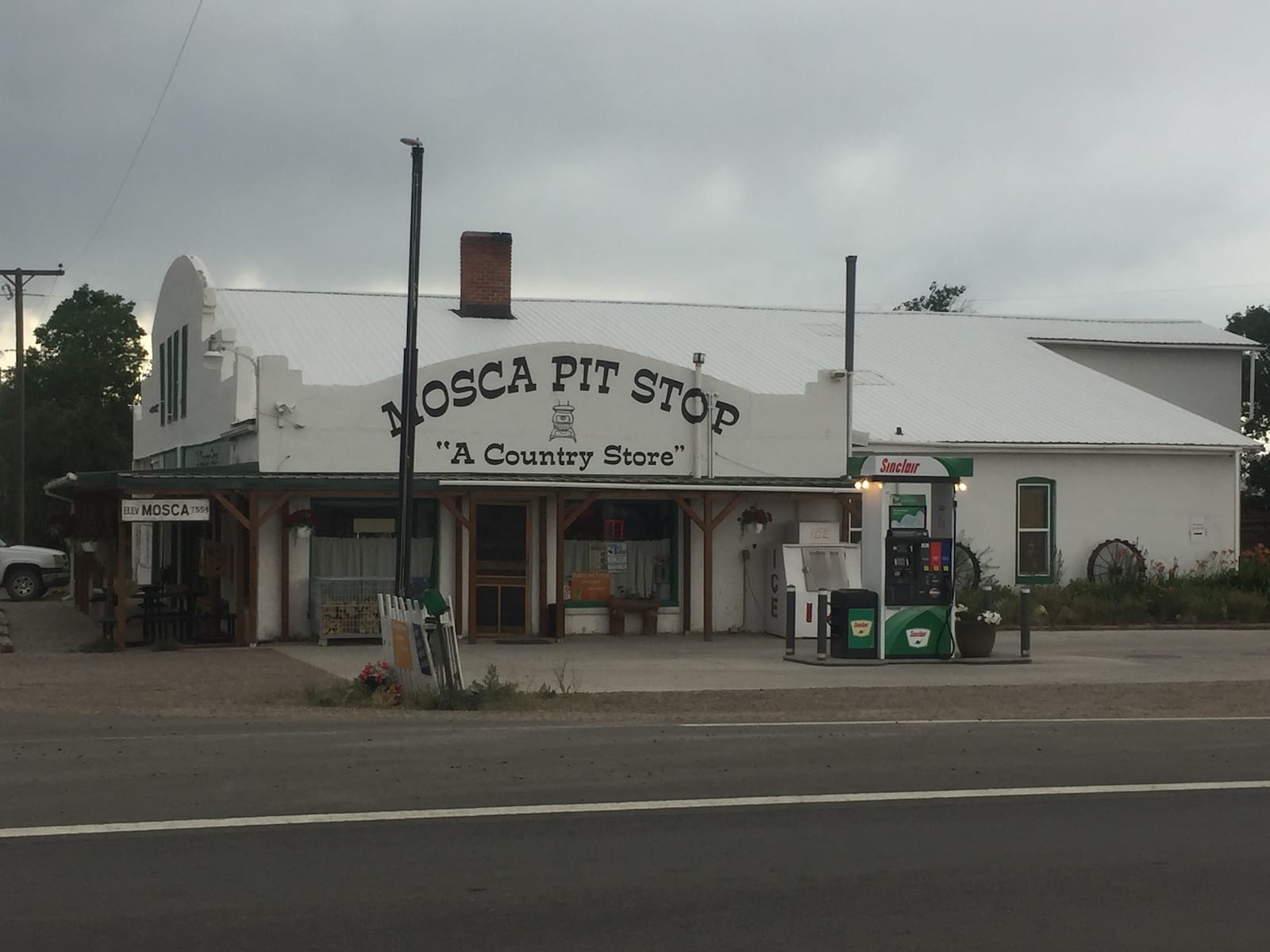 The Oasis Restaurant and Store – The Oasis Restaurant and Store is a popular spot in Mosca for breakfast, lunch, and dinner. The restaurant features a classic diner atmosphere, complete with vinyl booths and a jukebox. The menu includes American favorites like burgers, sandwiches, and milkshakes, as well as Mexican dishes like huevos rancheros and burritos.
Mosca Pit Stop – While it isn't a restaurant by any means, the town's general store and gas station is the perfect spot to grab a few snacks and drinks on the way to your next adventure.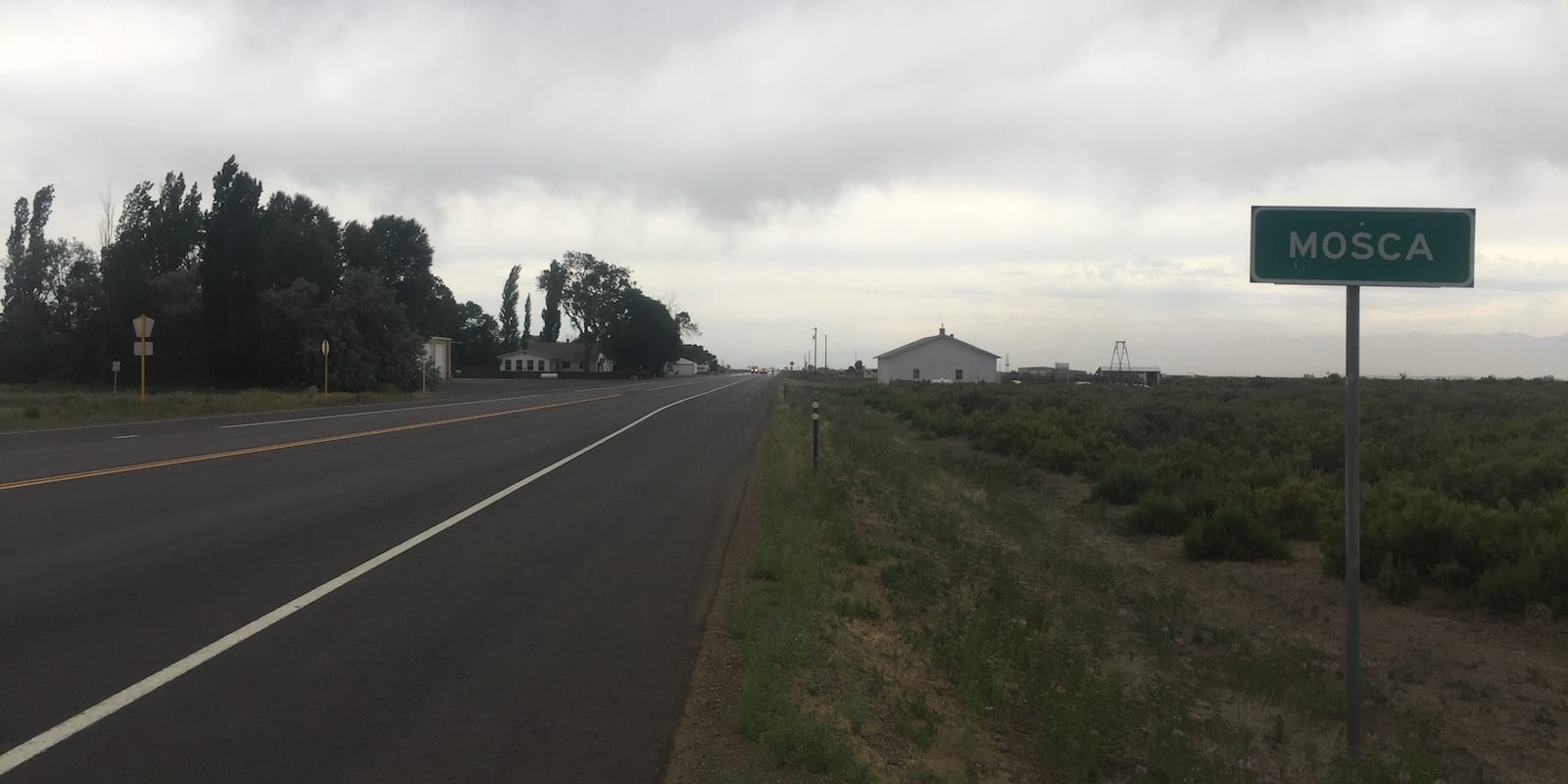 Activities near Mosca
Federal Lands:
State Wildlife Areas:
Towns:
Transportation:
Waterfalls:
Wildlife:
Latest in Mosca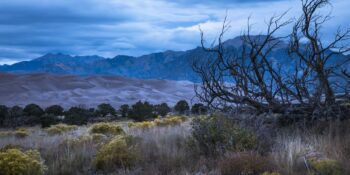 A bit supernatural and mysterious, the mystical San Luis Valley is one of the more unusual…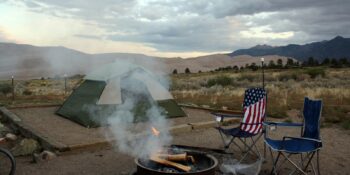 View more Mosca articles