Plan your next trip to the "Gateway to the Great Sand Dunes!" As the biggest town in San Luis Valley, Alamosa has a lot to offer. There are top hotels and vacation rentals to accommodate all travelers to the county seat.
Tucked away in South Central Colorado, Alamosa boasts a large historic district with plenty of shopping, dining and lodging. There are amazing restaurants that make authentic cuisines from Calvillo's Mexican Restaurant down at 400 Main Street or the Rubi Slipper.
Probably Alamosa's Top Hotel Accommodations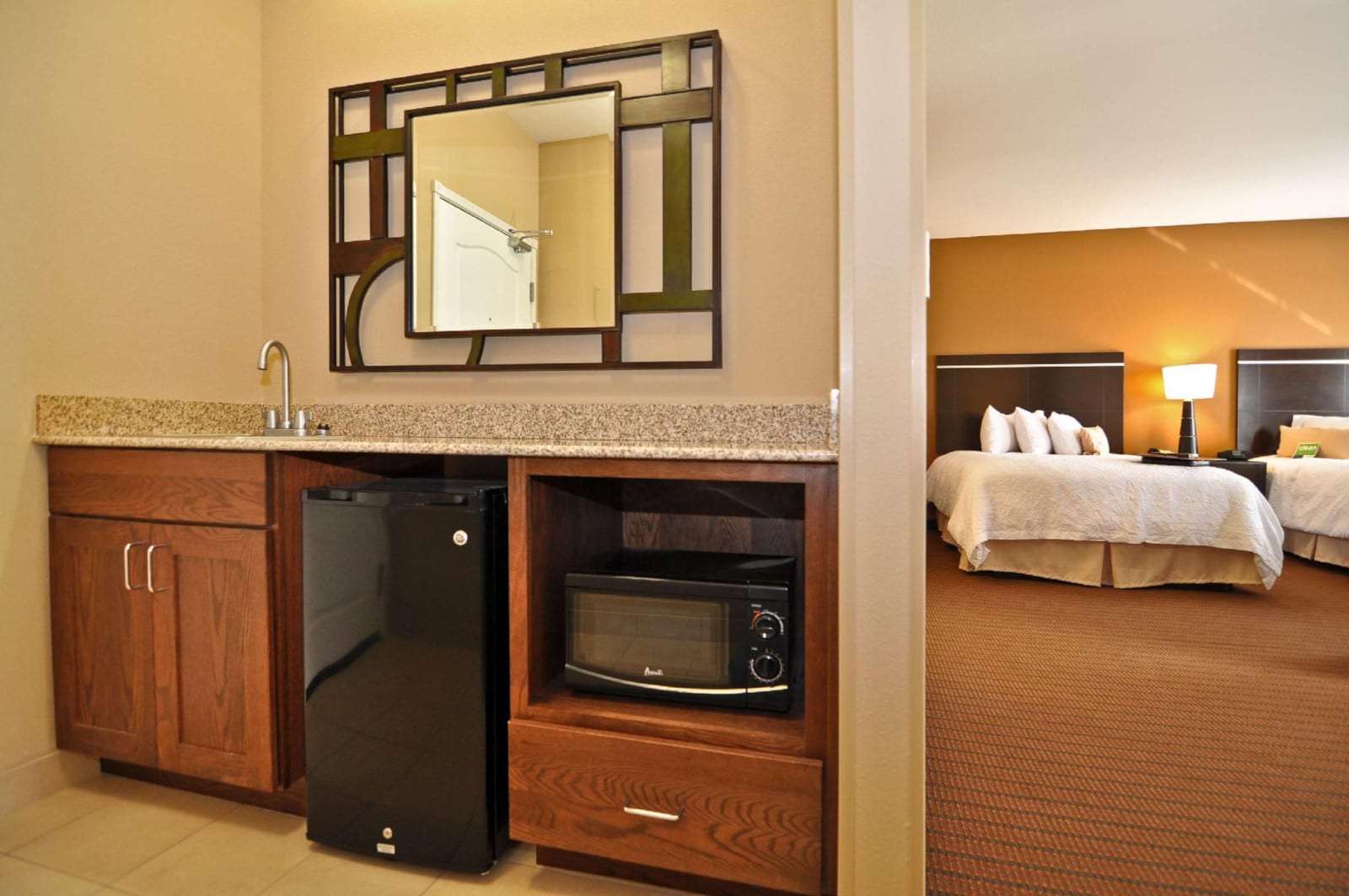 It's popular for the one-of-a-kind national park that features awesome hikes, camping and wildlife viewing, and the Great Sand Dunes. They are the biggest of their kind in North America. For additional sightseeing make sure you check out the Alamosa National Wildlife Refuge. It features two national recreation trails for hiking and a cool, quick auto tour.
You can also visit the Rio Grande Scenic Railway to get a ride down memory lane. It departs town for Fort Garland and La Veta to the east. The San Luis Valley is loaded with weird, unique attractions and Alamosa makes the perfect base for exploring it. Pick any one of the town's best hotels and you're assured a quality stay.
This section contains referral links. If you click through and take action, we may receive a commission, at no additional cost to you. 
Here are our choices for the top hotels in Alamosa, CO, in no particular order:
Comfort Inn & Suites – Reliable Hotelier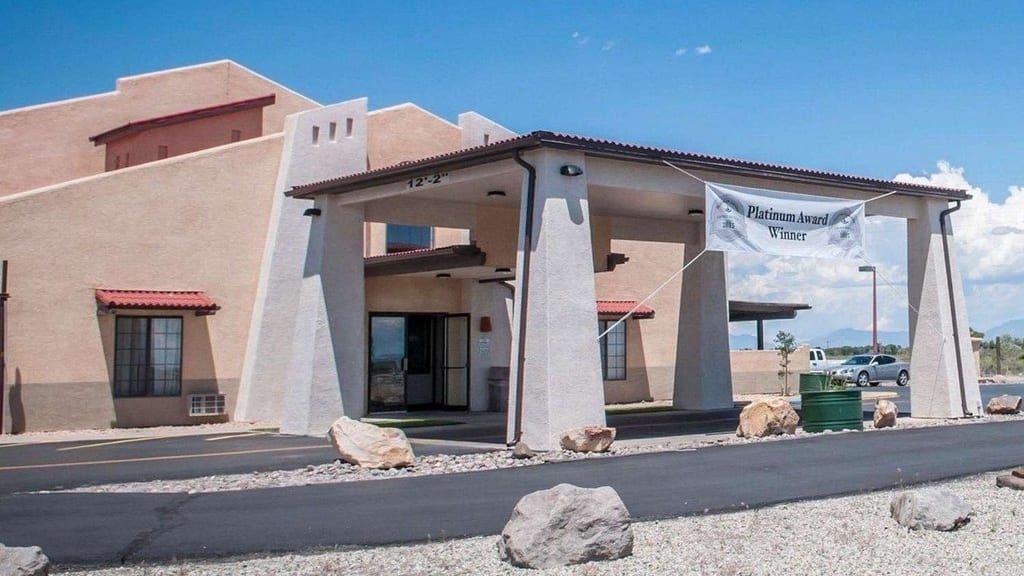 There's nothing more comforting than knowing the accommodation you're booking is trustworthy. Not only is Comfort Inn & Suites lauded by the hundreds and thousands of guests it had over the years, but they are also a recipient of the 2017 Gold Award by Choice Hotels Top 10% of the Brand.
Offering ideal accommodations for everyone, Comfort Inn & Suites has become a destination hotel for business travelers, too. They have important amenities like high-speed Internet, executive meeting rooms, as well as conference rooms that can fit up to 55 guests.
For leisure travelers, the hotel is pet-friendly (but for now, they only accept dogs). The rooms have plush comforters, pillows, flat-screen TV, HDTV Premium Channels, WiFi with router option (for a stronger, more stable connection), a fitness center, shuttle service, and a covered picnic and play area for families to enjoy.
Holiday Inn Express & Suites – Modern Design and Traditional Comfort Combined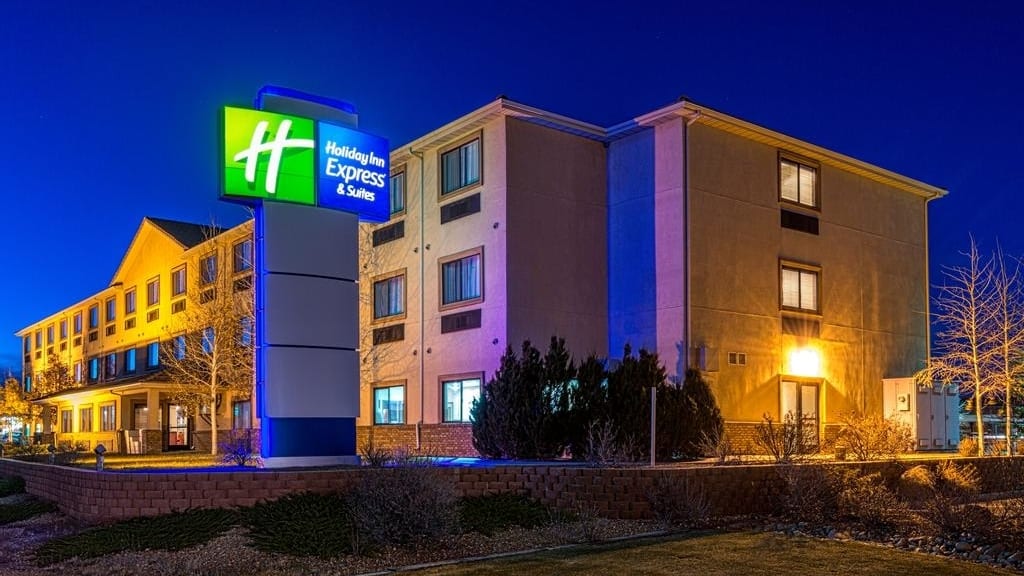 Another tried-and-tested hotel in Alamosa is the Holiday Inn Express & Suites. This property is known for its bright, modernistic interior design that doesn't compromise on the good old sleeping comfort.
What's amazing about Holiday Inn is its ability to accommodate busy guests as well as those who are looking to have a relaxing stay.
With their EXPRESS START™ Breakfast, guests can order their breakfast on the go. You can also stay in and enjoy a full buffet to help you get your day started.
For those staying in, you can enjoy the hotel's indoor pool (heated or normal), and fitness center. You can also coordinate your trip with Holiday Inn's concierge so you can arrange wake-up calls in advance. The property has 74 rooms in total.
Super 8 by Wyndham – Simplicity and Access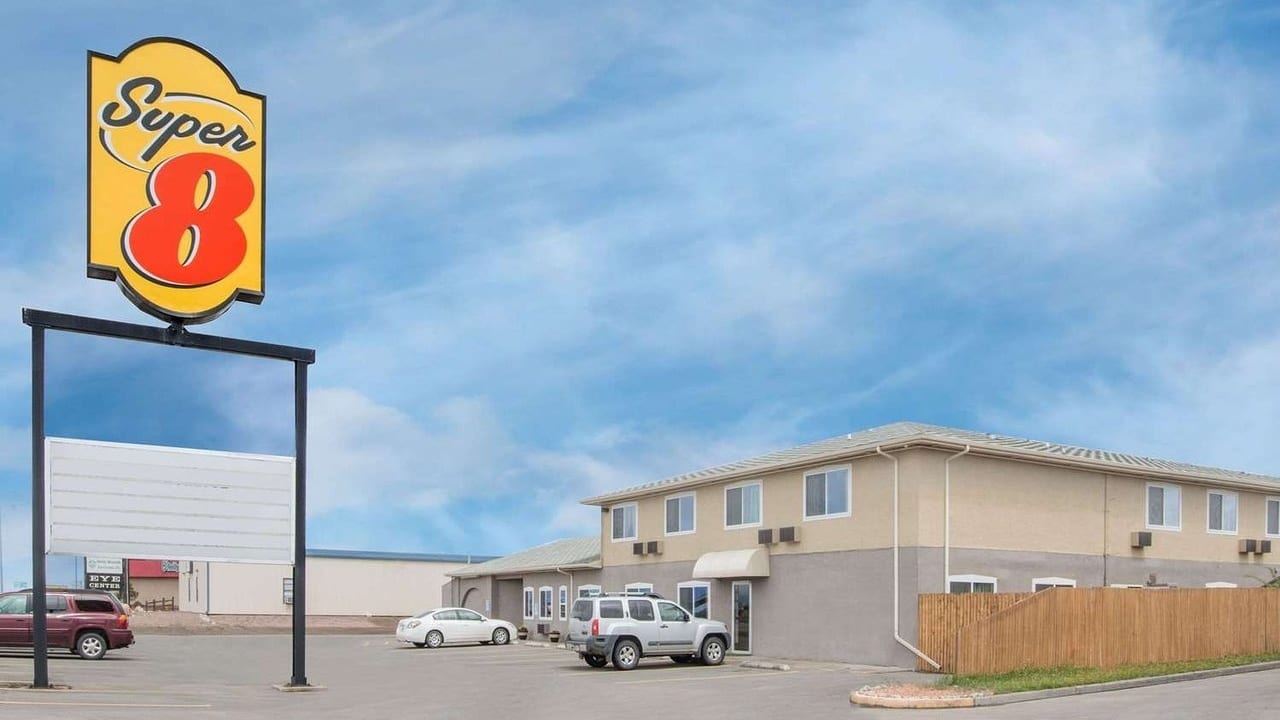 If you have a busy itinerary (for business or for leisure) in touring Alamosa, you may prefer an ideal location that's accessible to the main points in town.
Conveniently situated at the Intersection of Routes 160 and 285, Super 8 by Wyndham is a traveler's favorite when booking for peak seasons. It's also convenient for first-time travelers in Alamosa because it's close to the Valley Regional/Bergman Field Airport (ALS).
Super 8 by Wyndham is a two-story property, which can be described as a no-fuss-all-comfort type of place. They have clean and spacious rooms (that can accommodate up to six people – only for those suites with three Queen-size beds).
Though smaller than other properties in town, Super 8 by Wyndham Alamosa is packed with hotel amenities like BBQ Grills, Bus/Truck Parking, RV Parking, Indoor Pool, and Laundry Areas. If you're traveling with large groups, you can even request available large/family-size rooms.
Fairfield Inn & Suites by Marriott – Well-maintained Property With Great Customer Service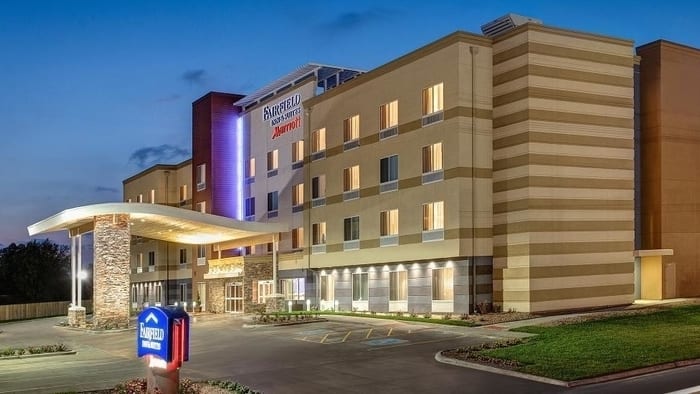 Whether you're picky on the interior design, the parking availability, or the pet features, most of the decision-making boils down to how well a hotel treats its guests. That's the best highlight at Fairfield Inn & Suites by Marriott.
Though not everyone loves the Marriott brand, this particular Alamosa branch stands out. As most guests have noted, it is the personable, sincere service that always got them to write their reviews.
Fairfield Inn & Suites by Marriott is an old property in town. They may have outdated designs, but the place is always clean. The sheets are comfortable and the common areas are welcoming. Every room has basic amenities like a coffee/tea maker, working desk, TV, a small living area (for bigger suites), and an internet connection.
The hotel has a cafeteria, vending machine, and a popular breakfast buffet menu. Still, if you're looking for different cuisine, you can order from nearby establishments and arrange the delivery via the hotel concierge.
Hampton Inn Alamosa – Cozy American Home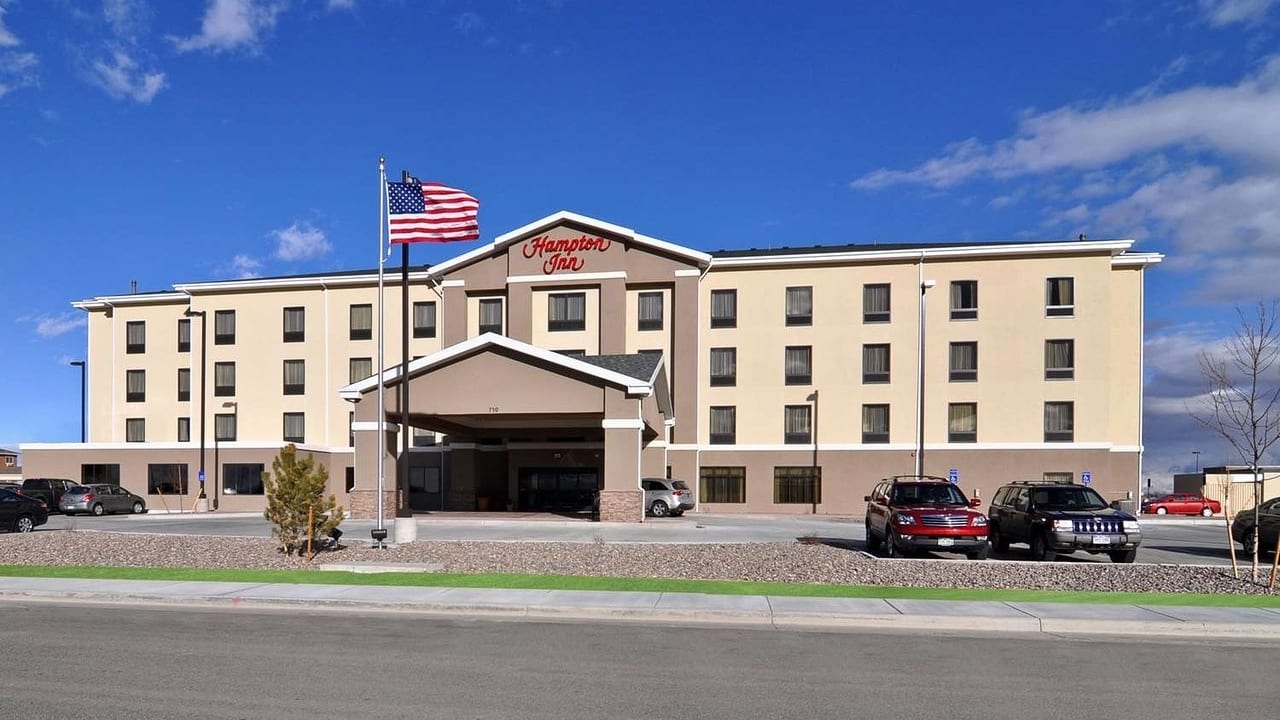 Hampton is a massive hotel conglomerate, but what makes its franchise interesting is the authenticity of local branches. They have a general, recognizable standard when it comes to customer service (always reliable, as usual), but the state locations don't usually follow the same pattern.
In Alamosa, Hampton Inn has a particular American design and feel. The property has 80 guest rooms and suites and is known for catering to large groups and conference guests. However, it's also popular for family travelers and backpackers.
Hampton Inn Alamosa has key amenities like WiFi, the fresh Hampton bed®, a fitness center, and free breakfast. The rooms are minimal, but the design is timeless.
This 3-star hotel is constantly praised for its warm environment and clean surroundings. If you're looking for an American vibe, with amazing customer service, Hampton Inn may be the perfect choice for you.
Best Western Alamosa Inn – Delightful Tranquility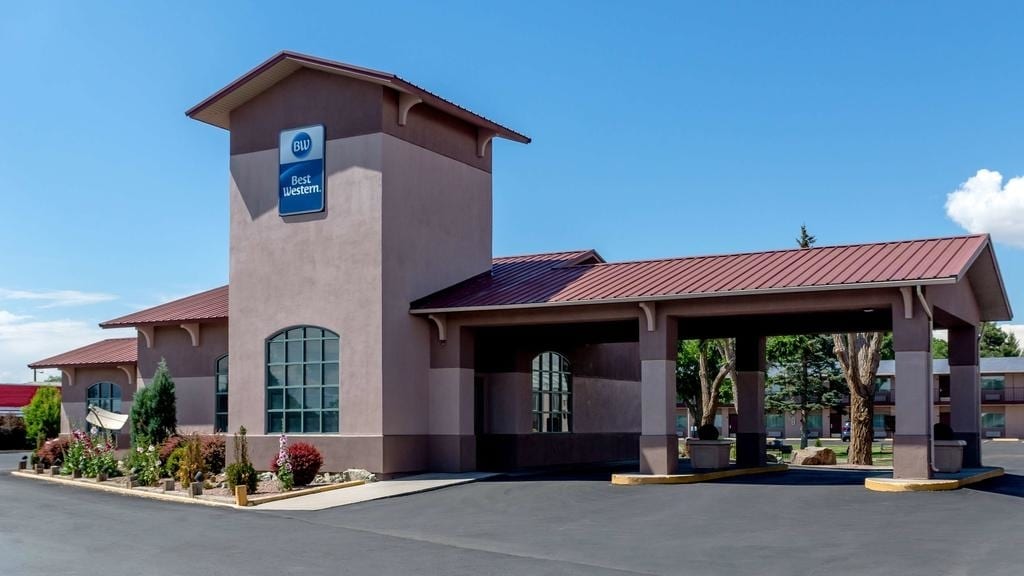 Alamosa is more of an outdoors type of vacation, but that doesn't mean every moment has to be upbeat. With Best Western Alamosa Inn, you can enjoy your quiet hours, reading a book, or just enjoying a good bath.
Perfectly located in the beautiful San Luis Valley, Best Western is near main food attractions as well as the dams State University, Trinidad State Jr. College, and SLV Regional Medical Center.
The furniture is simplistic, but the rooms and the common areas are bright and warm, with light blueish hues that invite a peaceful ambiance. The indoor pool and the jacuzzi are the main highlights of this hotel. Enjoy the warmth of the sun without having to expose yourself to direct sunlight. The jacuzzi is also known to be a stress-reliever for past visitors.
Lastly, you can top off your experience with their marvelous free breakfast menu!
Explore museums, wineries, wildlife refuges, and of course the Great Sand Dunes in Alamosa County. Thanks for checking out our list of top hotel accommodations in Alamosa!