Saguache is a small mountain town nestled at the north end of Colorado's San Luis Valley. Given its gateway location to a lot of interesting gems, it has one top hotel to accommodate travelers.
Home to around 500 residents, Saguache boasts just enough businesses and local amenities for a true alpine retreat. For more restaurants and shopping, Salida and Alamosa are scenic drives, 45 and 55 minutes away, respectively. There's a lovely historic district to stroll in and more local activities in the San Luis Valley.
While you may find a few vacation rentals, there's only one lodge in town, the Big Valley Motel.
Here are our choices for the top hotels in Saguache, CO, in no particular order:
Big Valley Motel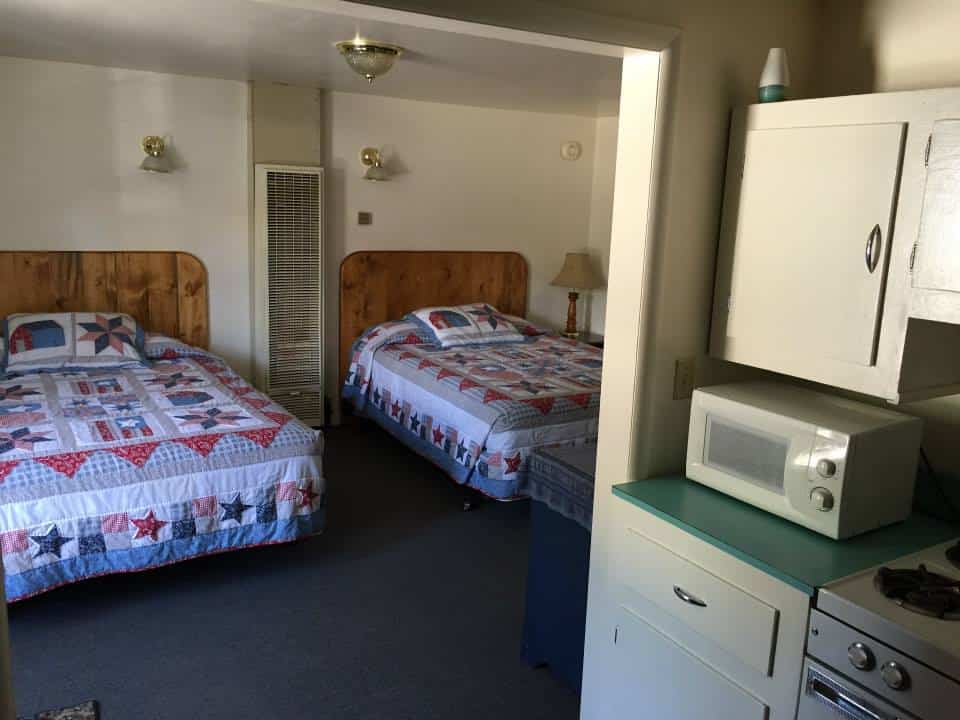 The Big Valley Motel is located on the north side of Saguache, just along US Highway 285. This town may be small, but it has a rich history and is considered a "gateway to the San Luis Valley."
Travelers who stay at this hotel love to take in the fresh mountain air but also visit the Great Sand Dunes National Park, which is less than an hour and a half away. There are also a few local eateries near the motel, and if the timing is right, visitors can attend one of Saguache's summer festivals.
The Big Valley Motel opened in 1954 but has since renovated its room to be comfortable, modern, and spacious. To keep the accommodations as clean as possible, pets and smoking are prohibited from being in the rooms. Some units have been upgraded to include kitchenettes, but all lodging comes with WiFi, microwaves, and a refrigerator.
36710 County Rd CC 36, Saguache, CO 81149 | 719-655-2224
Check prices, availability or book Big Valley Motel
If you choose to stay at the Big Valley Motel, enjoy your visit and have a terrific time exploring the mysterious San Luis Valley.