Peachy Palisade is a laid-back Western Slope gem known statewide for its delicious peaches and wines. There are all kinds of top hotels to choose from in town, with a high amount of cozy bed and breakfasts and vacation rentals.
Because of its popularity and close proximity to Grand Junction, in less than 20 minutes, it receives a steady stream of tourism, most of which comes in the busy summer months. Recreation surrounds Palisade, so fun is never far off. Discover this charming town of peach orchards and wine vineyards. We've curated a list of our favorite Palisade accommodations.
Probably Palisade's Top Places To Stay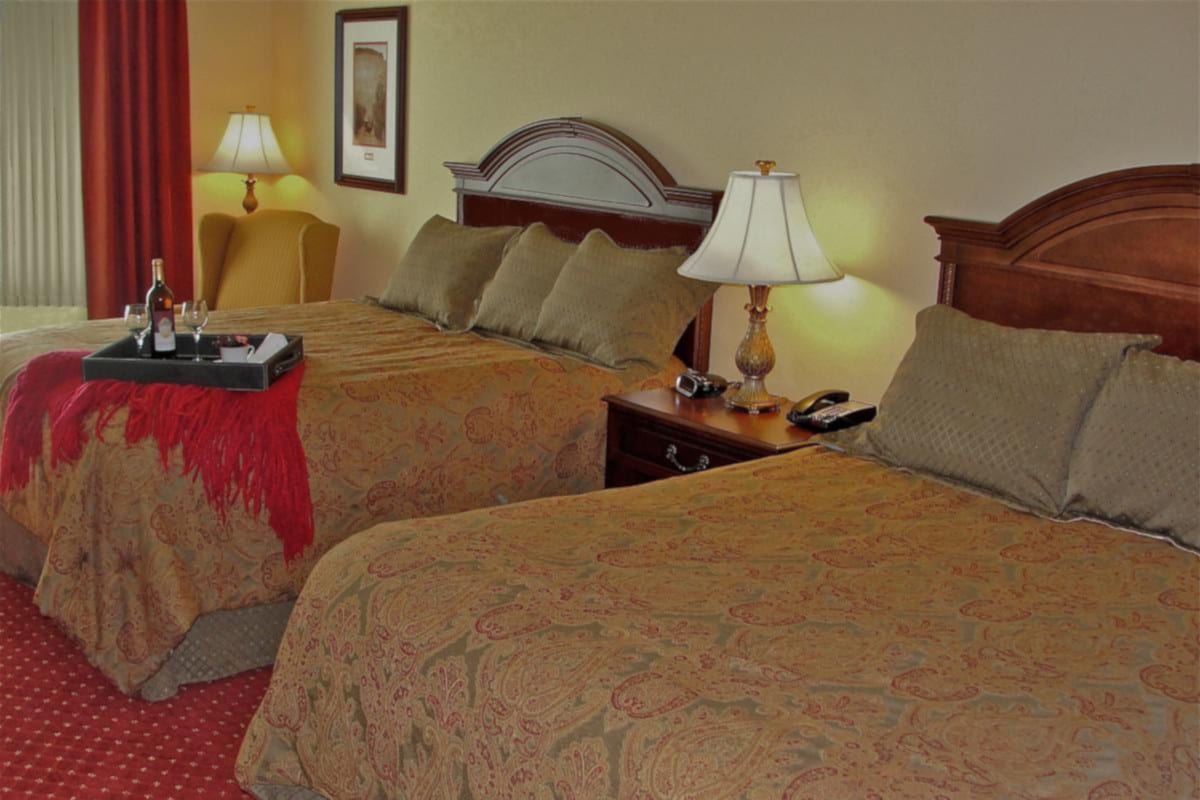 Palisade blooms seasonally with different fruit crops like apricots and cherries. Their produce is known locally and internationally. Head there in August for their Peach Festival, or jam out in Jun at the Bluegrass & Roots Fest.
It has also become one of the few towns in the U.S. that have developed thriving vineyards and award-winning wineries. Winery tours are one of the main tourist attractions in time. Summer through fall is the peak season for viewing the vineyards up close.
Palisade is one of the best basecamps for exploring the world's largest flattop mountain, Grand Mesa. Drive the Grand Mesa Byway, a nationally designated scenic byway, up into and over the mountain, stopping for hiking and fishing on the way. You'll be thick in the middle of the Grand Mesa National Forest.
Or if it's winter, Powderhorn Ski Resort, also on Grand Mesa, is only 28 miles south of town. With your hotel based in Palisade, you'll have fast access to neighbor Grand Junction and all its wonderful resources.
This section contains referral links. If you click through and take action, we may receive a commission, at no additional cost to you. 
Here are our choices for the top hotels in Palisade, CO, in no particular order:
Wine Country Inn – authentic country vineyard experience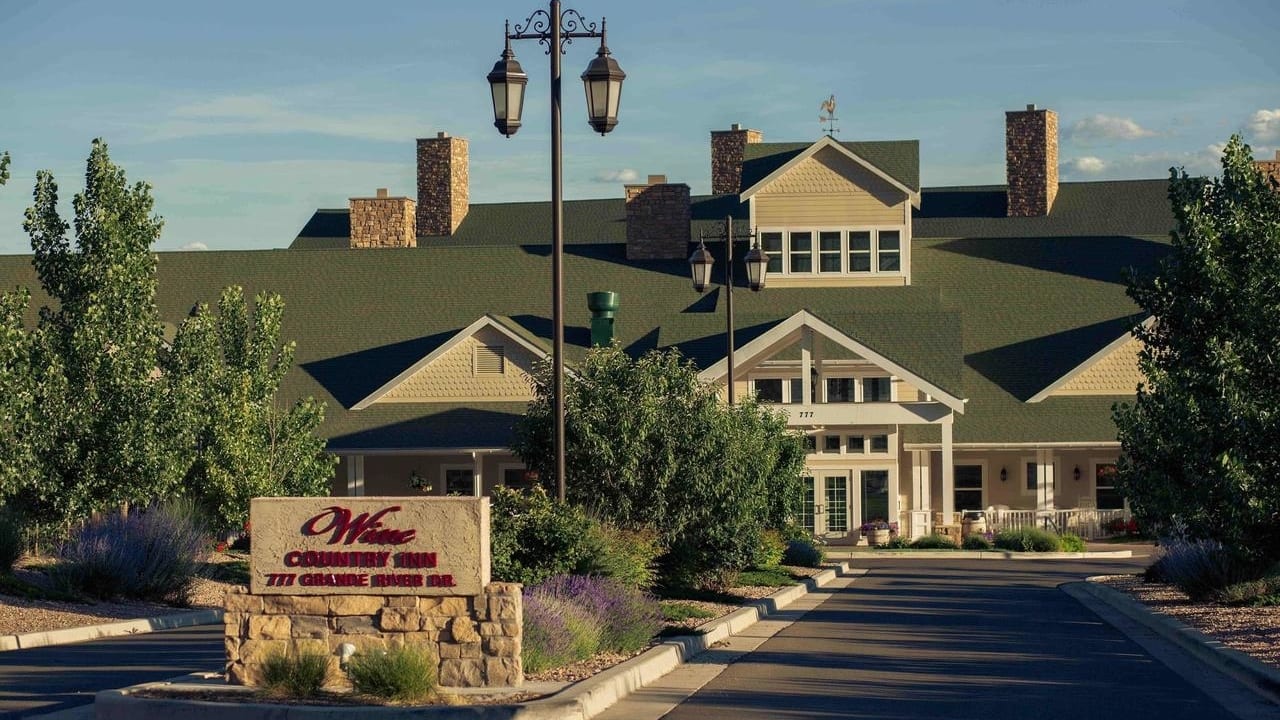 Whether you're with family or out on a honeymoon, this place is for everyone who is seeking that vineyard experience. Wine Country Inn is an award-winning Palisade accommodation.
Stroll around the Wine Country Inn, and you will feel like you're in one of Europe's top vineyards. The hotel has 80 tasteful guest rooms, house suites, complimentary afternoon tastings of their private label wines, deluxe hot breakfast, outdoor pool, hot tub spa, business center, fitness room, and gift shop.
Wine Country Inn also has modern amenities like WiFi, an elevator in the three-level guest house, keyless card locks, after-hour registration, and other business services. The inn is also famous for events and weddings, so they also offer the pavilion or the landscaped patio for these types of amusements. Families can even sit back and relax because event planning and catering services are also available on-site.
Wine Country Inn also has a more exclusive Vinter's House, which features separate Club Rooms and Lock-off Guest Rooms.
Aside from the authentic vineyard experience, nature-filled vacation, and excellent rooms and interiors, Wine Country Inn houses top-of-the-line dining experiences that genuinely embody the farm-to-table lifestyle.
First off, they have Carolines, a restaurant that offers a lunch and dinner menu, featuring fresh Colorado foods like lamb, game, and other local produce cooked in the traditional French fashion. They also have the Tapestry Lounge, which serves cocktails, wines, beers, and small bites of food that you can order at the bar.
Palisade Wine Valley Inn – premium bed and breakfast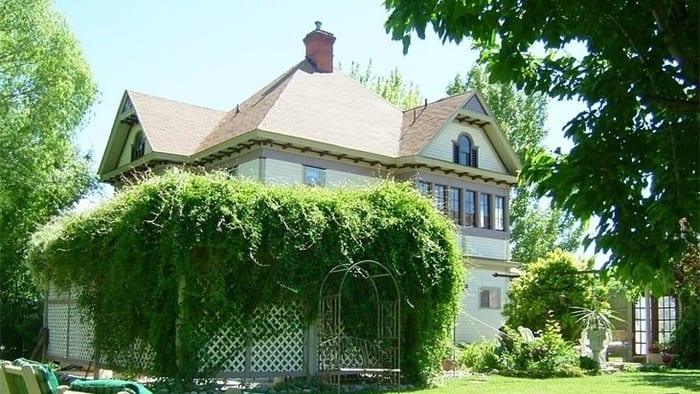 If you would like to have a more personal touch during your stay, then Palisade Wine Valley Inn is the choice for you. It has the main features of a bed and breakfast. They pride themselves on being the "best place to stay in Palisade Wine Country!" This premier bed and breakfast has become a go-to place for travelers and even business visitors!
Palisade Wine Valley Inn is a fun, adult-only, luxury inn located at the heart of downtown. Guests can experience good service, an excellent environment, and accommodation, all while being at Palisade's center.
Owners Michelle and Dave usually greet the guests personally, and, of course, with wine. Their friendly approach to hospitality will make the stay more enjoyable.
Guests are afforded their privacy in the inn's guest rooms. The rooms have their own fireplaces, TVs, free WiFi, and private butler. One of their biggest rooms, the King Fun Fireplace room located on the west side of the property, features views of the Peach Orchard, Book Cliffs, and fruit stands from the street.
Dreamcatcher Bed & Breakfast – spaciously dreamy accommodation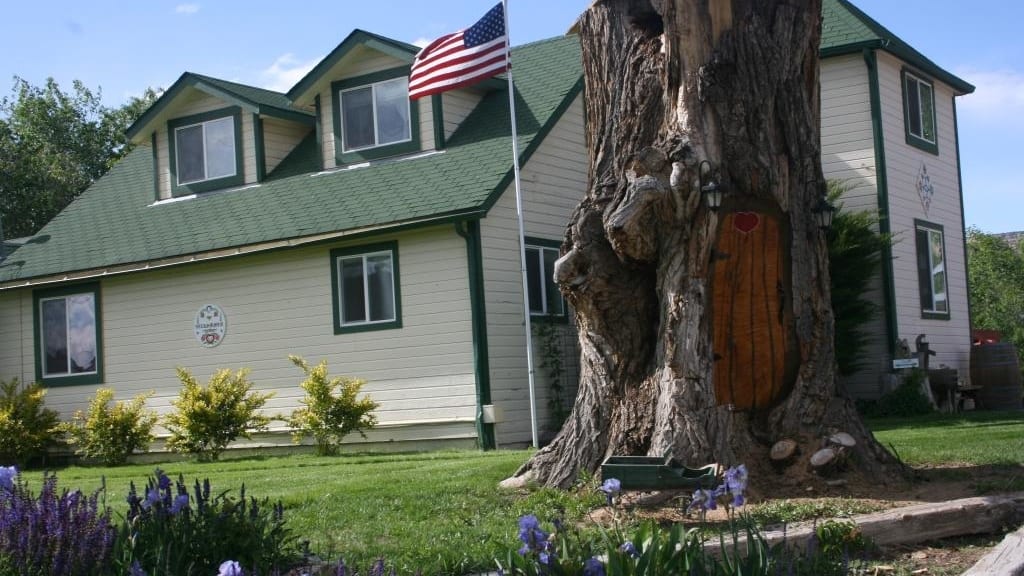 Located four minutes away from downtown Palisade, Dreamcatcher Bed and Breakfast is a more casual accommodation. Hosted by Bob and Julie Commons, 4th generation Colorado natives, the inn was created to provide quality service to visitors so they can enjoy "a simple, hassle-free and comfortable lodging during your stay."
Dreamcatcher has a unique way of making you feel warm and fuzzy. Yes, they have essential amenities that will make your stay more comfortable, but the house's character speaks a thousand words. Just take a look at their four uniquely designed rooms. Built back in the 1920s, the property, and the rooms still carry the old-age Palisade charm.
The rooms are meticulously designed based on Julie's and Bob's parents. The Mesa Room, created as an ode to Julie's mom captures the country-style living in Palisade, while The Knotty Pine Room, designed in remembrance of Bob's dad, features a more sporty abode. The two other rooms have a more romantic setup, with The Evening Star Room having a 2-person Jacuzzi Tub.
Aside from the comfy rooms, the inn also offers a "scrumptious full breakfast daily." Lastly, when you visit Dreamcatcher, don't forget to ask about the fascinating story behind the Dreamcatcher Tree House!
Vistas & Vineyards BnB – comfortable and accessible location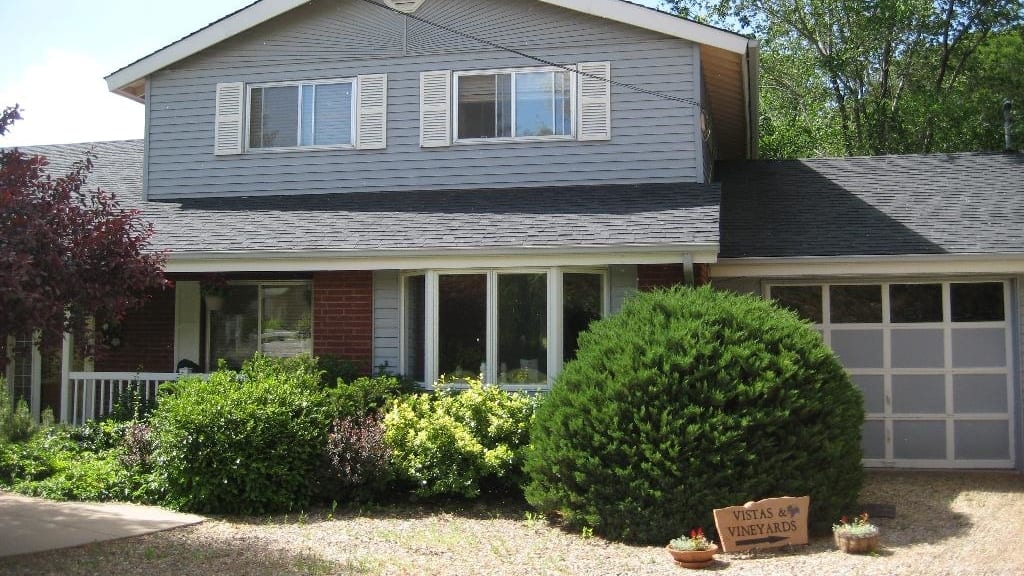 Vistas and Vineyards BnB is a reflection of the quaint and beautiful town of Palisade. The inn only has four rooms, but they can accommodate up to 12 people. The inn has been featured in different local television shows. It just goes to show that this small inn packs a lot of character and amenities that any guest would enjoy.
The rooms are spacious and cozy. There are also rooms that have a jacuzzi. The owners of the inn noted that they took into consideration the size and amenities in each room so the guest can be comfortable and at home.
Around Vistas and Vineyards BnB, there are multiple biking trails, restaurants, and gift shops. There are also wine-tasting centers close by so if you're looking to spend quality time in nature, get a little bit of exercise and taste the local cuisine. This bed and breakfast is in the middle of it all.
Vistas & Vineyards BnB is also excellent for events. They have a backyard that's big enough to host an intimate occasion where hosts Gail and Brad would be hands-on in assisting you.
The place is accessible to major attractions in town, but at the same time, while staying at the inn, you can still feel nestled away from the city because of the surrounding scenery.
Palisade Basecamp RV Resort – luxurious campground and cabins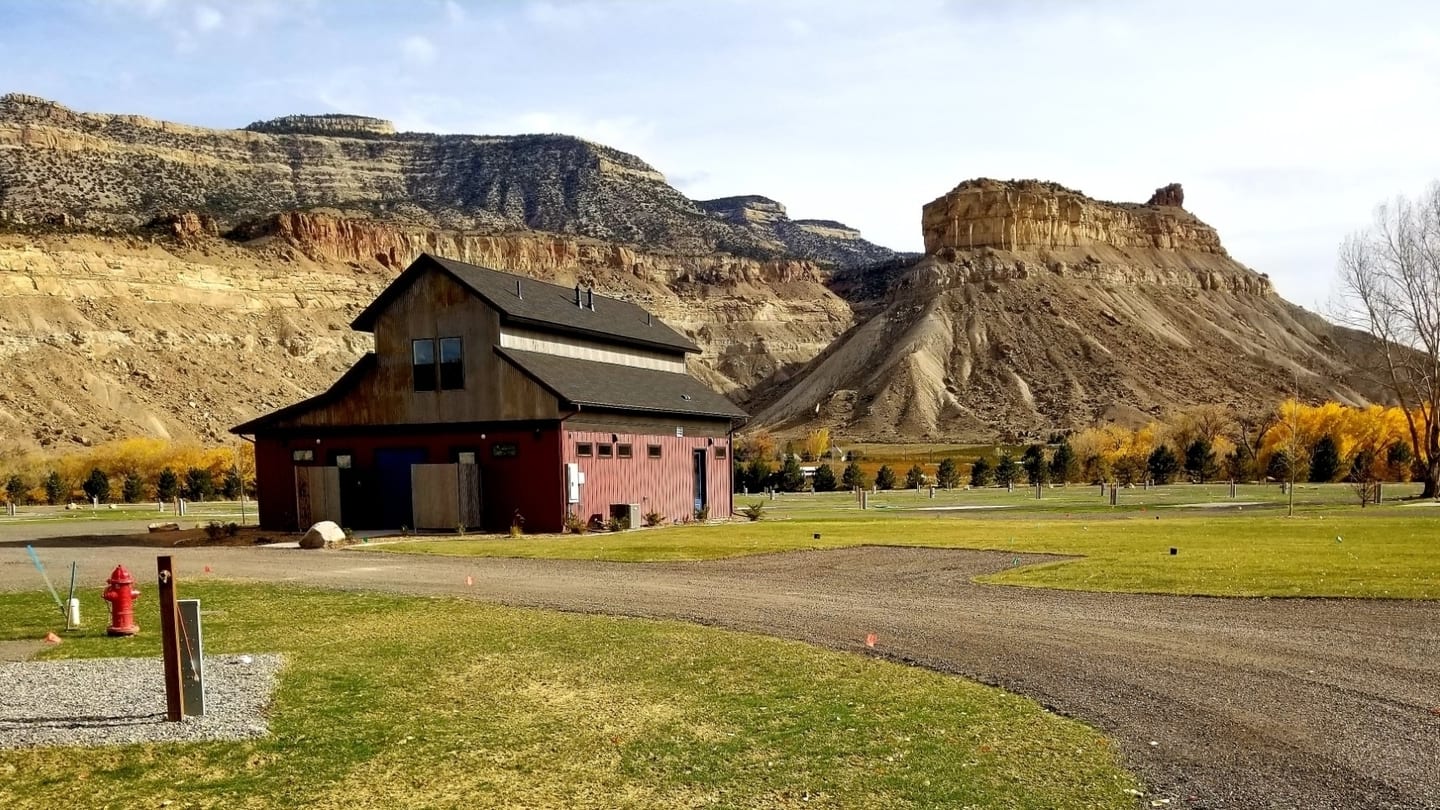 Now, if you're bringing an RV on your Palisade road trip, Palisade Basecamp RV Resort is an excellent choice. Palisade Basecamp RV Resort is a modern campground and RV resort that suits modern backpackers and family travelers.
The entire resort is a known premium RV park, camping site, and cabin accommodation in Palisade. With about 14 acres of land, the resort has various sets of amenities for your needs.
Located near I-70 and Highway 6, staying at Palisade Basecamp RV Resort will give you a 360-view of the entire Colorado outdoor experience. It's also just a mile from the historic Palisade downtown so you will still have access to local restaurants, boutiques, and malls.
The other fascinating thing about Palisade Basecamp RV Resort is its variety. They are near different nature parks, bike trails, festivals, and vineyards so guests can choose a different activity each day without having to travel too much.
All-in-all, there are five types of accommodations in Palisade Basecamp RV Resort: RVs and trailers, riverside tent camping, group camping, and cabin rentals.
Palisade Basecamp RV Resort is also near the completion of the entire resort. There may be a couple of construction sites here and there, but this will not take away from your comfortable experience in this expansive property.
Palisade River Ranch – hidden western gem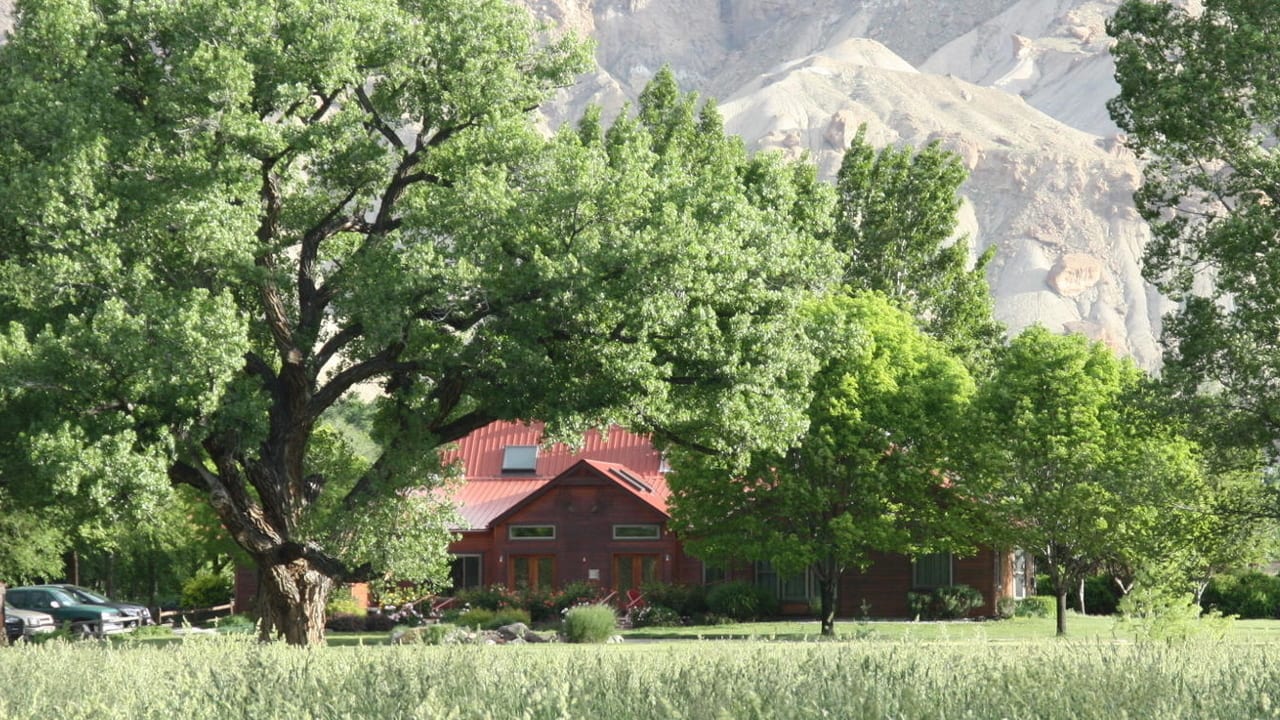 If you'd like to experience a picturesque getaway, Palisade River Ranch is definitely a good choice. This is a stunning 100-acre property surrounded by heartwarming views of the Colorado River. Seeing the horizon in the morning, the sunset reflection on the river, and smelling that fresh country air will make your stay a tranquil and enjoyable one.
Guests will have access to the deck, screened gazebo by the river, and the trail across the ranch. The view is priceless and being able to build a campfire for BBQs at night in front of the river, is an outstanding activity to remember. Palisade River Ranch has three types of accommodation: the guest house, the loft, and the perch.
The Perch is the smallest accommodation that sleeps up to six guests with its private patio, dining area, grill, and fire pit. The Loft can only sleep up to four, but it has a private wrap-around deck overlooking the property and great views of Mt. Garfield.
The Guest House is the biggest one, and it can accommodate up to eight people. It has different sleeping options with two bathrooms. The open-plan living area is a great place to enjoy games and conversations.
Explore the great outdoors in Palisade and plan your trip today. Thanks for checking out our list of the top Palisade hotel accommodations!