Welcome to one of Colorado's historic military forts! Located an hour east of Greeley in the northeastern plains, Fort Morgan boasts 10,000+ residents, a large historic district, and ample top hotels to accommodate.
Fort Morgan is an old military base designed by Abner S. Baker, a member of Greeley's Union Colony. It used to be a central location during World War II and many military families migrated here. At the time, they created a military school at the Fort Morgan State Armory.
The town is a rising suburban community, noted as the most populous municipality of Morgan County. If you're visiting, you can visit the Fort Morgan Library & Museum to know more about the town's history and culture.
Probably Fort Morgan's Best Hotel Accommodations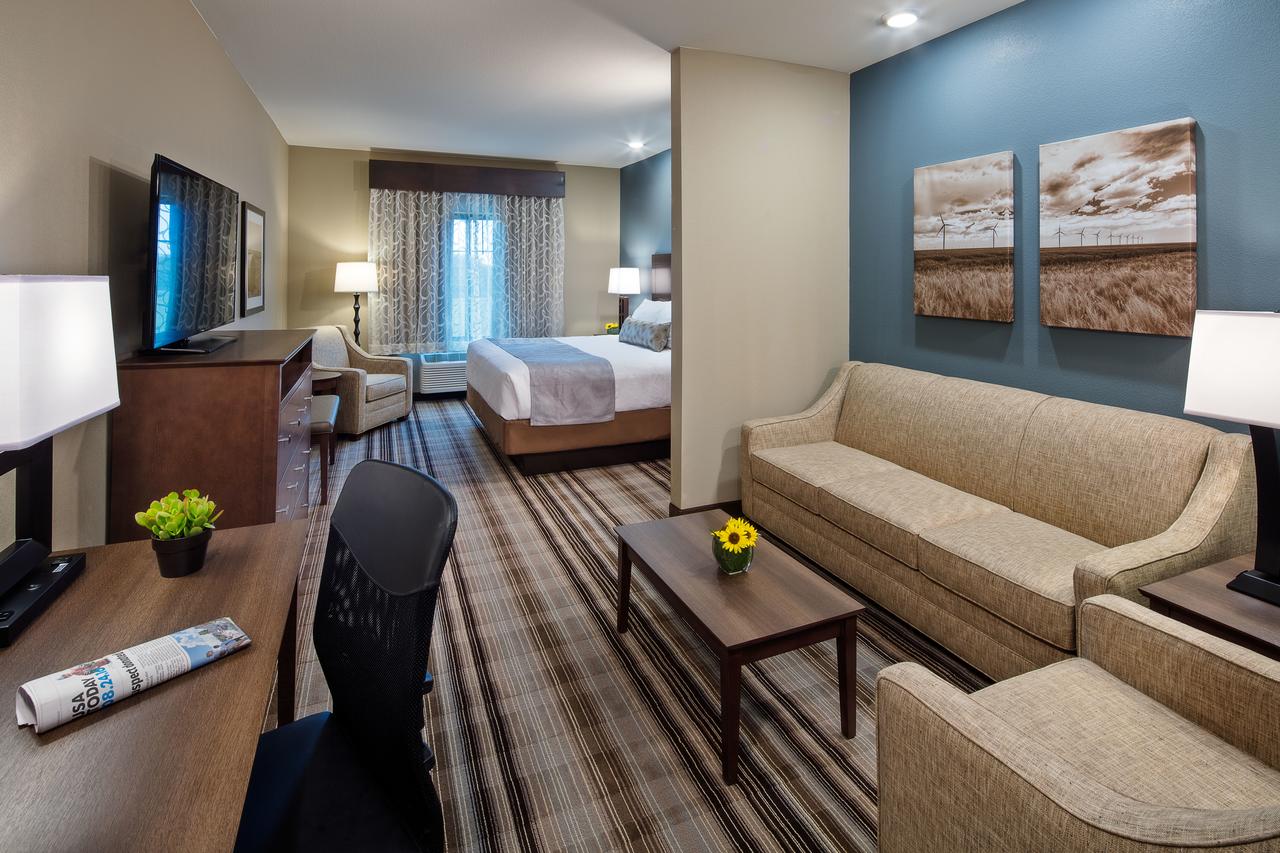 On the other hand, for outdoor activity, definitely hit Pawnee Pioneer Trail Scenic & Historic Byway and explore the wildlife and the prairie landscapes around the region. You can take this north toward iconic Pawnee Buttes, situated Pawnee National Grassland. This will give you the truest glimpse into what landscapes the pioneers saw when traveling west.
Big lake fishing and boating are also nearby. For year-round recreation visit the large Jackson Lake, a state park located 30 miles northwest of town. Or for a quieter time and additional wildlife viewing consider Prewitt Reservoir, a state wildlife area (SWA) located 30 minutes to the northeast. Although you need a valid Colorado hunting or fishing license to make use of this SWA.
This section contains referral links. If you click through and take action, we may receive a commission, at no additional cost to you. 
Here are our choices for the top hotels in Fort Morgan, CO, in no particular order:
Comfort Inn – simple home comforts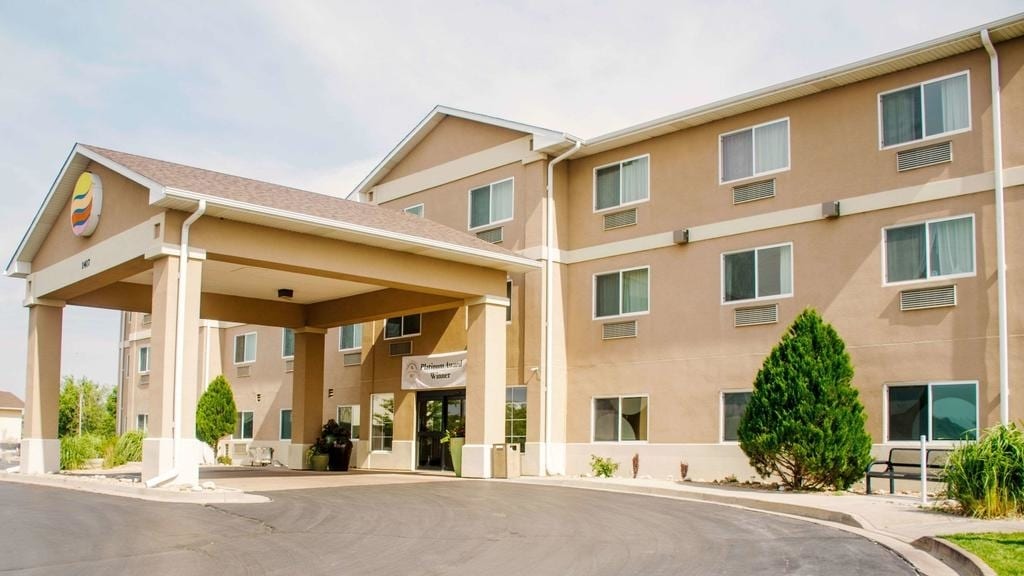 Sometimes, all you need is an uncomplicated place for your trip that provides you with comfortable rooms and good food. If you're looking for this kind of place during your plains trip, check out Comfort Inn.
The hotel has 49 air-conditioned rooms. All are equipped with a microwave, a refrigerator, a TV, a coffee maker, and toiletries. Some of them have work desks. It has been noted that the property offers good WiFi reception. At the same time, Comfort Inn Fort Morgan is known for their amazing breakfasts and brewed coffee.
The property is relatively smaller than the larger chains in town, but that's one of its charms. Because it has a lower capacity, even during peak season, you won't get that heavy foot traffic in the hotel. The amenities of the hotel are also straightforward.
They have an indoor pool, a whirlpool, a fitness center, and self-parking. If you want to check out nearby establishments, the hotel is just minutes away from top attractions like the Prairie Trails Park, the Jackson Lake State Park, and the Rainbow Bridge.
Baymont By Wyndham – 3-star hotel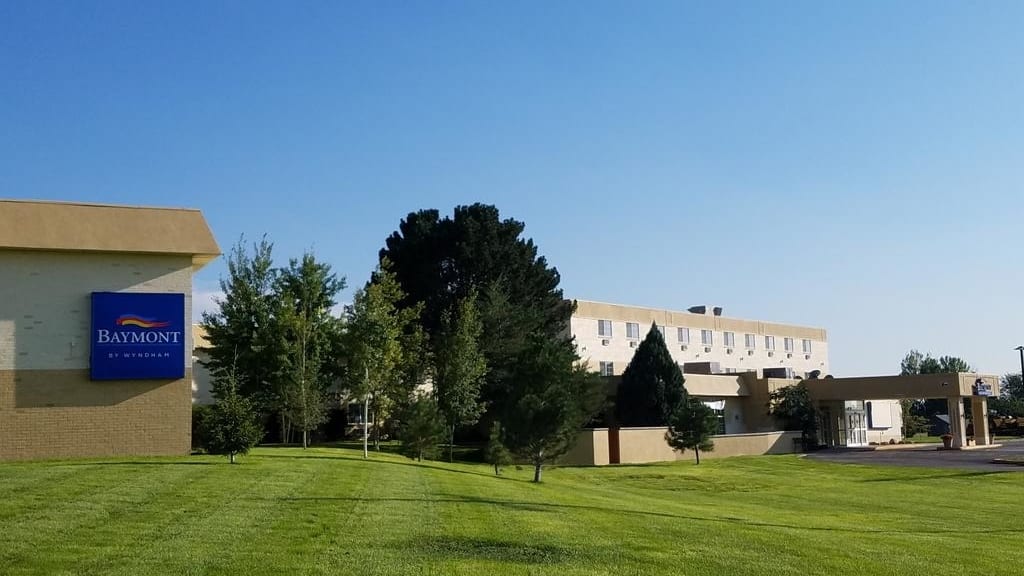 Baymont by Wyndham is a hotel that highlights traditional Americana design. This 3-star accommodation features a green, lush property where guests can enjoy the views of Fort Morgan. It's also situated off I-76, so it has efficient access to the main attractions in town and by Denver.
The guest rooms are quite recognizable because they have that dark green Baymont hue. Though the rooms are quite simple, they offer great comfort and functionality. The beddings and linens are made from Egyptian cotton, and the rooms are equipped with complimentary high-speed WiFi, TV, and a working desk.
For bigger rooms, you can have a separate sitting area where you can entertain guests and relax. The property also boasts of 2,800 sq. ft. of event space, an on-site fitness center, a convenience store, and an indoor pool.
Best Western Plus Overland Inn – a top hotel on Trip Advisor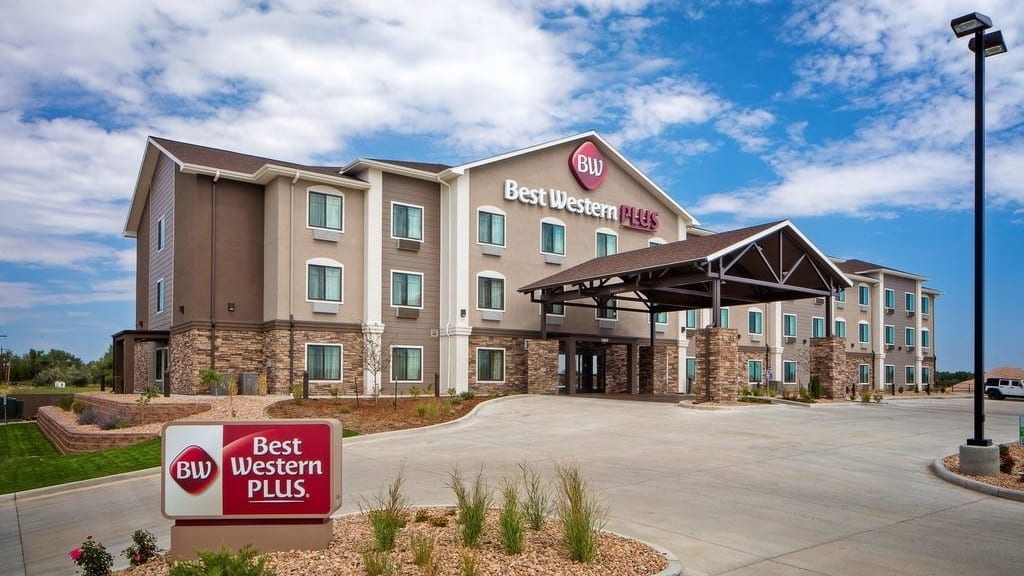 If you're looking for the tried and tested, Best Western Plus Overland Inn is the top running hotel in town, according to TripAdvisor. Over the years, it has received multiple accolades including the Certificate of Excellence (consistent, top-notch room and service quality) and the GreenLeaders Bronze Level Award (for practicing values that empower the environment).
The hotel still maintains a traditional American aesthetic, but because of the overall quality, each corner of the property is highlighted and not ignored. The lobby welcomes you with these warm colors that'll make you feel at home. The amenities will also help you feel relaxed like their swimming pool, outdoor pool, and jacuzzi. Travelers have a business center, safe-deposit box, meeting rooms, convenience stores, and express check-in/check-out.
The rooms are also immaculate, and the best part about staying at Best Western for dog owners is you can bring your pets with you! They have 74 air-conditioned rooms with refrigerators, wired and a wireless internet connection, 40-inch LED TV, luxurious bathrooms with shower/tub combinations, as well as free local phone calls.​​​​​​​
Rodeway Inn – budget-friendly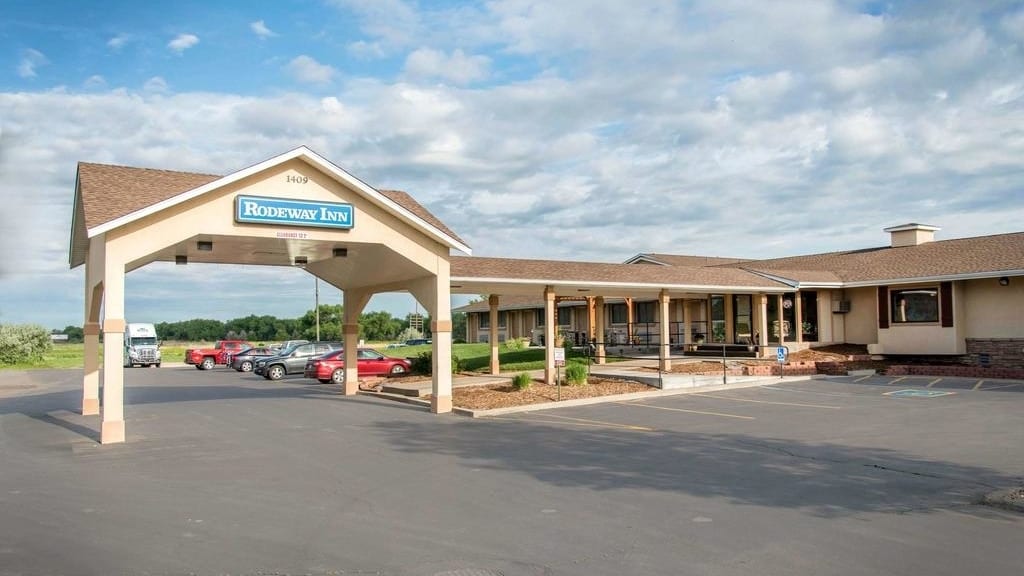 ​​​​​​​For those traveling on a budget, Rodeway Inn is a terrific hotel for you. Located near the town's main attractions (like the Quail Dunes and the Bunker Hill Country Club), this property is a sanctuary for frequent travelers. It offers competitive pricing as well as secure and safe accommodation for everyone.
They have beautiful open spaces that will make you feel at home. If you want to have a refresher, you can sit at one of their outdoor tables, or take a stroll on the nearby trails. A complimentary breakfast is also included in each booking.
They have 43 air-conditioned rooms that are bright, airy, and comfortable. Each room is equipped with a microwave, a mini-refrigerator, a cabinet, TV, a working desk, toiletries, and a comfortable bed. If you have any other needs for your stay, the property has a 24-hour front desk service.
Hampton Inn – reliable 2-star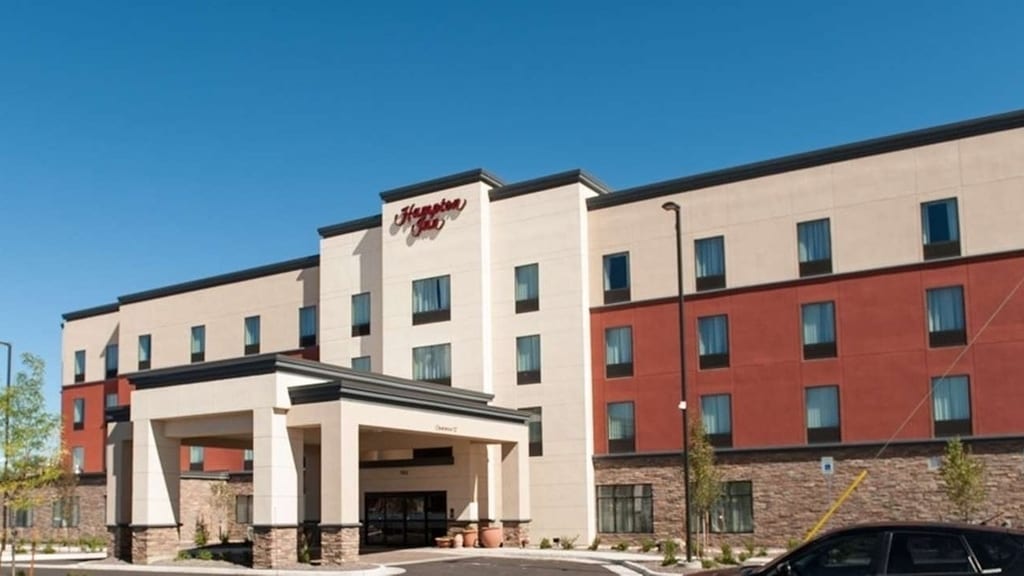 Located 5 miles from the non-commercial Fort Morgan Airport and directly in the heart of downtown's shopping boutiques, Hampton Inn, is a wonderful place to spend the night. This well-known franchise is not only outstanding because of its ideal location for travelers, but they also provide a great value for your stay.
The Hampton Inn is the type of hotel that allows you to balance business and pleasure. The franchise continues to wow guests with its complete amenities. They have a wide range of hotel features from laundry facilities, free parking, snack deli, 24-hour business center, common areas, conference facilities, high-speed internet, an indoor pool, and local tours and ticketing assistance.
They have 80 air-conditioned rooms that are beautifully designed with a luxury ambiance. Depending on your room size, the rooms come with amenities like a refrigerator, TV, work desk, and deluxe toiletries. If you're booking a larger room, your suite will also have extra space for a sofa or a small dining table.
Fairfield Inn & Suites – modern and refreshing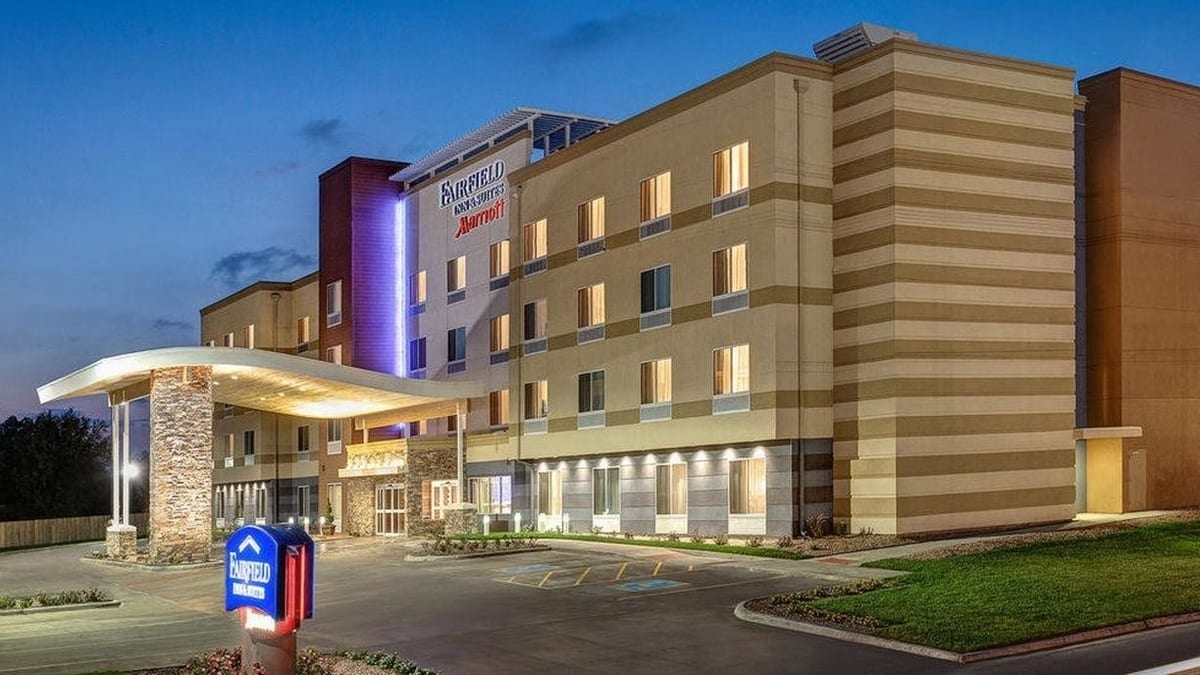 Fairfield Inn and Suites is one of the more recently redesigned properties in town. If you're looking for a place that'll be refreshing and comfortable, this is an ideal option. The facade of the hotel already tells you it has a metropolitan ambiance.
The urban aura of the property continues to the lobby where ocean hues are put center stage. The floor has a rugged, grey marble look, and the furniture and accent chairs are filled with dark blues and relaxing shades of green.
The rooms follow the same design. At the same time, the rooms have elegant touches of gold and metal, which simply elevates the experience. They have a 24/7 fitness center, meeting rooms, dry cleaning, free continental breakfast, Internet, housekeeping, and a pool.
Terrace Park Inn – locals' favorite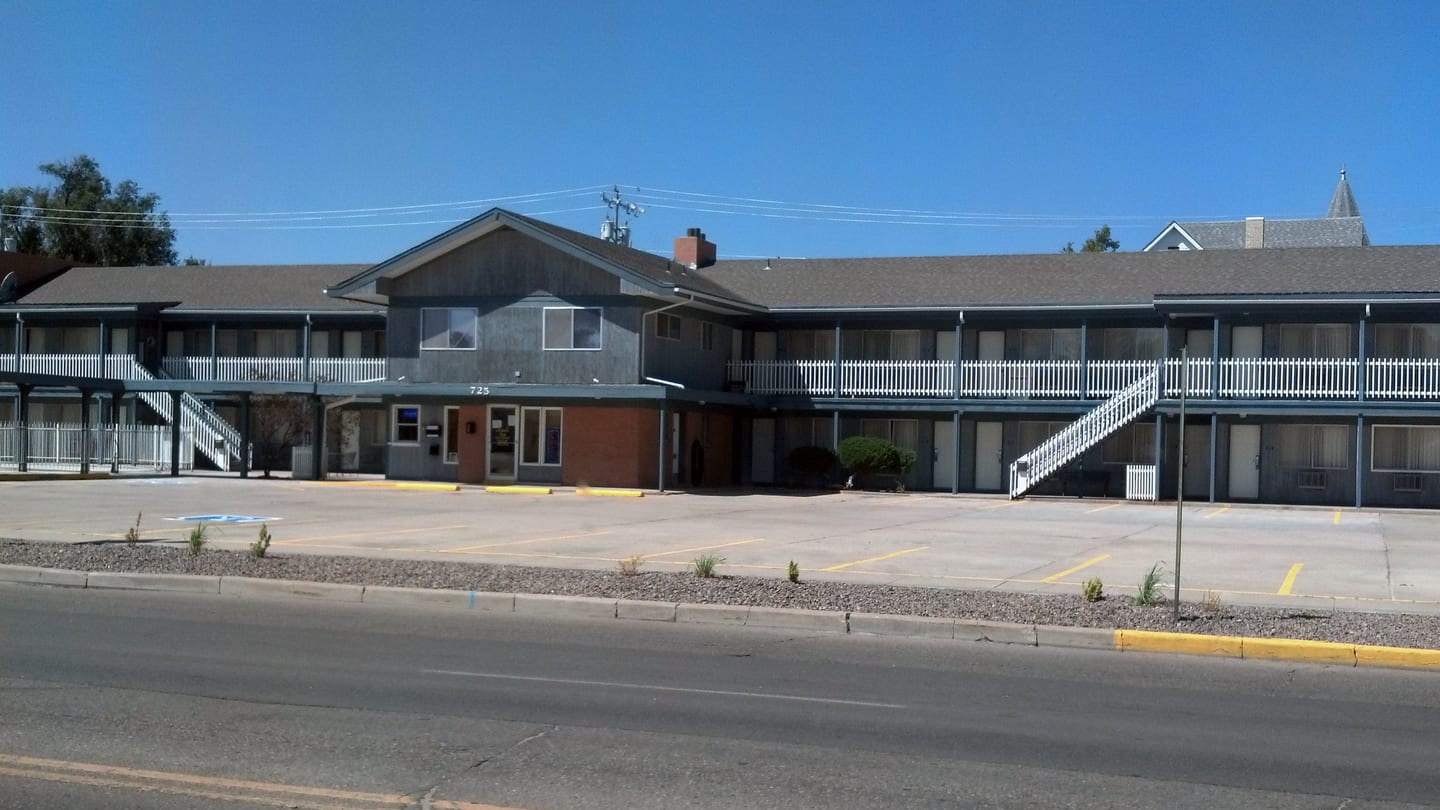 If you're thinking of cozy, local, and family-friendly, Terrace Park Inn should be at the top of your list! Owned by Todd and Susan Cook, the property features luxurious rooms.
This humble operation is the pride of Fort Morgan. Offering high-quality and memorable customer service, guests feel genuinely welcome as they arrive. It has quirky retro designs, complemented by comfortable pieces of furniture throughout the hotel. They don't have hotel facilities like a pool, however, the rooms and suites are absolutely delightful.
Their cozy guest rooms have Victorian beds, a two-person dining table (with Victorian chairs),a  mini-refrigerator, microwave, and a bathroom. If you need more space and extensive amenities, check out their executive suites. The suites are fully-equipped apartment-type spaces with a large sofa area, a full kitchen, dining table, HD Dish Network, WiFi, and a private shower/bathtub combo.
Thanks for checking out the best hotels in Fort Morgan. Explore the wondrous history of northeast Colorado's Great Plains!