A former gold rush town, Golden is as authentic of a Colorado town as it gets. Catering to tourists from around the globe, this Jefferson County Seat has an array of hotels, from budget to luxurious.
The town slogan "Where the west lives!" certainly rings true for anyone who has strolled its charming downtown. There are several notable hotels within walking distance of the historic district. You'll find loads to do year-round in Golden. And here are the hotels you can stay in while traveling around Jeff Co.
Probably Golden's Top Places To Stay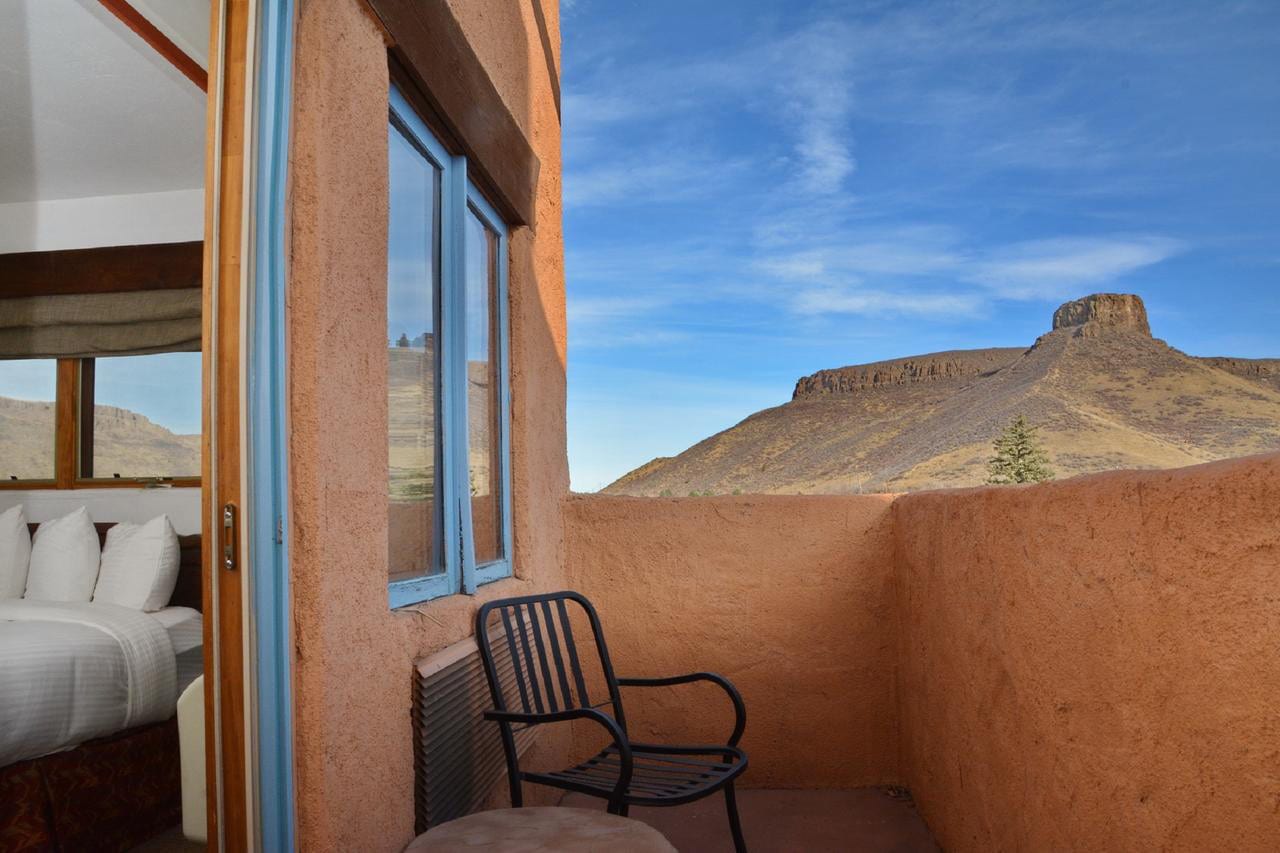 Clear Creek, which runs right thru town into the factory, comes alive, literally raging with whitewater, come springtime, and is popular from June to September for river tubing. Another summer attraction, that happens to be a winter wonderland too, is Golden Gate Canyon, a state park with 5 cabins and 2 yurts reservable all year.
The Lariat Loop is a designated national scenic byway that winds up Lookup Mountain on its way to Evergreen and Morrison. You probably won't find better views of Denver's Front Range from anywhere else. Year-round the town is popular for the Coors Brewery and outdoor recreational activities.
With all those excellent tourist activities, Golden's got the best hotels to match. You can find cozy vacation rentals tucked away in the mountains, or reliable, upscale hotels downtown. The town also boasts the Colorado School of Mines, one of the top universities in the Centennial State. Add in the campus' nearly 5,000 student body, and there are plenty of chain hotels to accommodate the regular family visits.
This section contains referral links. If you click through and take action, we may receive a commission, at no additional cost to you. 
Here are our picks for the top hotels in Golden, CO, in no particular order:
Table Mountain Inn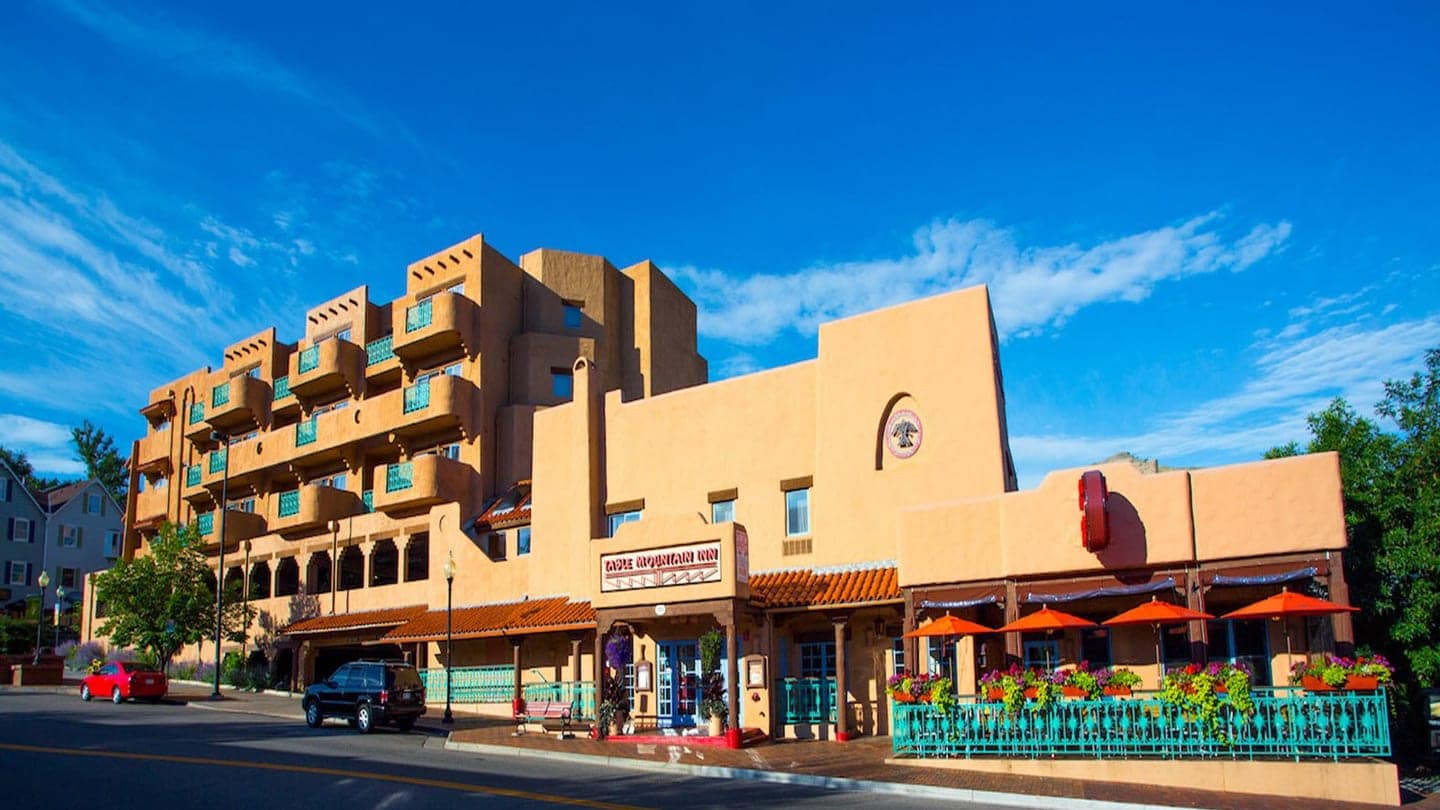 First up is Table Mountain Inn, a highly-rated 3-star accommodation that embodies the "spirit" of Golden, Colorado. The staff are praised for showing the warm welcome of the Western hospitality and the decor brings you a sense of the town's history. Their on-site amenities, like the fitness center & dry cleaning, make it easy for travelers to be comfortable in their stay.
Table Mountain Inn's in-house restaurant and cantina offer delectable cuisines that have become the locals' favorite. One recent addition that they did was the live music at their parlor and cantina.
The Golden Hotel, an Ascend Hotel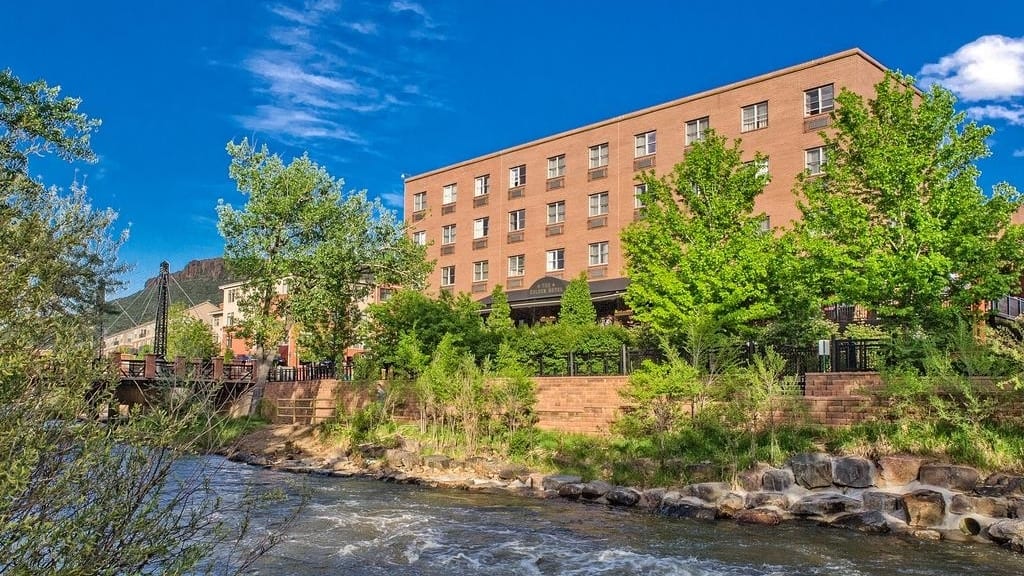 The Golden Hotel, an Ascend Hotel, is situated at the heart of downtown Golden, Co. It's one of the iconic buildings in the region. It's perfect for big events, business meetings, and a traveler's accommodation. Their staff is trained to welcome guests and their individual needs.
Another novel amenity in The Golden Hotel is their Green Initiative. The management has been passionate about making a big effort in using sustainable resources in the hotel. They use solar power energy, implement a recycling program, water conservation and offer to charge for electric vehicles. In 2011, they received the City of Golden Sustainability Award.
Hampton Inn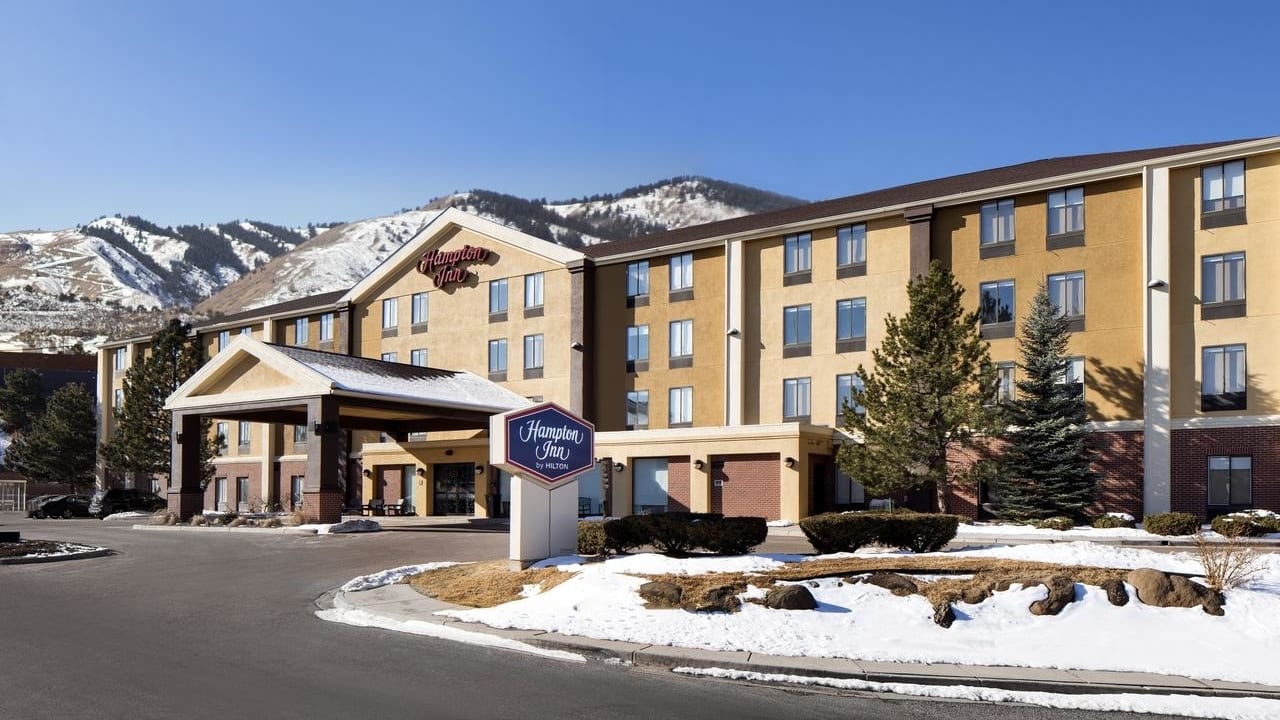 Hampton Inn is known to be a suburban retreat for travelers and vacationers who stay longer in Golden. Located just minutes away from downtown, Hampton Inn Golden 4.0 helps guests feel like they are already a part of the local community. It is also close to cultural activities in Golden such as the Denver Museum of History & Science and the Dinosaur Ridge.
Just like any other Hilton franchise, Hampton Inn Golden has an On The Run Breakfast Bag for those who will be busy to sit in and stay during the buffet. Since room rates start at $96, repeat customers like booking here because of its value for money.
Holiday Inn Express & Suites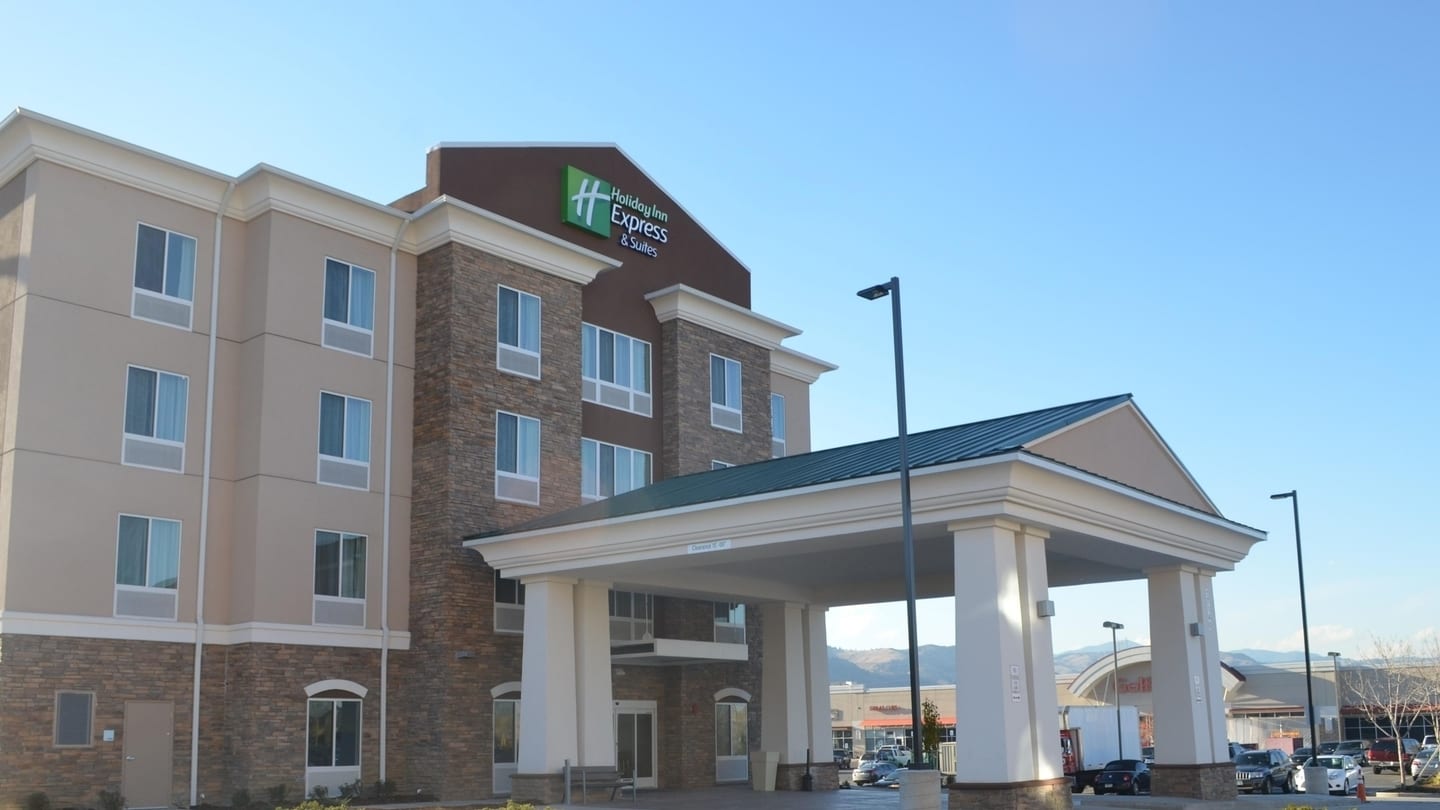 Holiday Inn Express is part of the IHG franchise. This means frequent travelers who are familiar with the brand will be able to enjoy IHG's "Express Start Breakfast," "Express Essentials" (basic modern amenities like Wi-Fi), and "Express Recharge" (accessible charging outlets throughout the rooms).
The inn is also located quite close to the Denver International Airport. It is also minutes away from the Rocky Mountain Museum and local restaurants. However, more popular attractions are miles away from this location.
Guests book this hotel because it's easy to find and the customer service is reliable.
The Silk Pincushion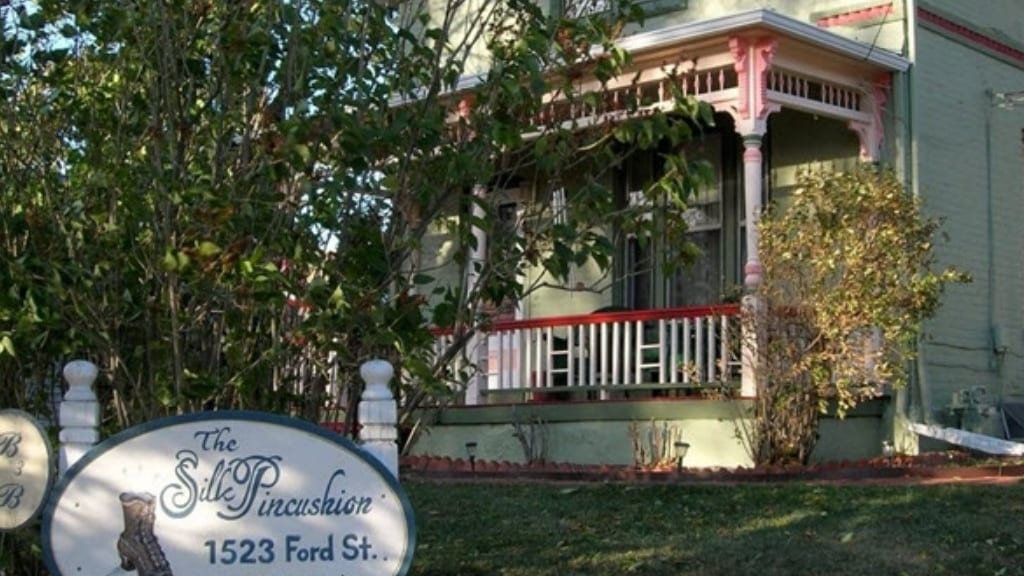 The Silk Pincushion is a unique Victorian Bed and Breakfast in Golden. The charming inn has three suites in the main house and two suites at the carriage house. The Carriage House Suites are recommended for those who are staying longer because they offer more privacy since these suites are situated outside the main house.
The Carriage House Suites have exclusive amenities like a private entranceway, Keurig coffee maker, centralized air condition, private bathroom, and mountain views. Guests enjoy their warm stay here because of the staff's hospitality. You can even request your own quirky pancake in the morning.
Residence Inn by Marriott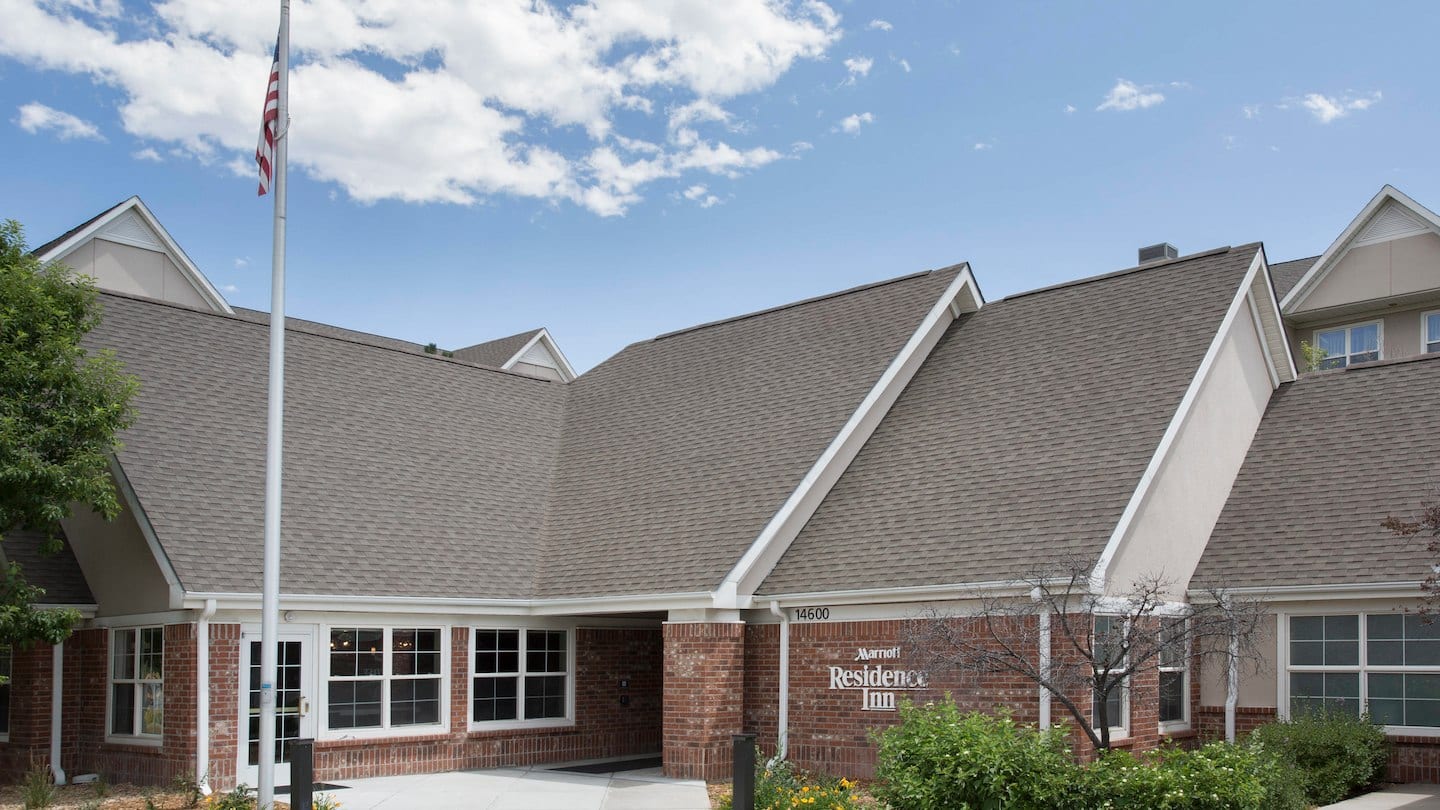 Residence Inn is one of the first Marriott brands we have on the list. The exterior of the hotel looks like a traditional inn in the area. The reason for that is to probably preserve the aesthetic of the location, considering it's close to different nature parks. Marriott didn't build a high rise just to impress and that's good.
Residence Inn still brings a pack of features like suites that are 50 percent larger than average rooms along Denver. It's close to downtown Golden and every room has its own large living area, refrigerator, Wi-Fi, and pullout sofa.
It is also a TripAdvisor Hall of Fame Winner so you know you can expect quality service when you check-in.
Courtyard by Marriott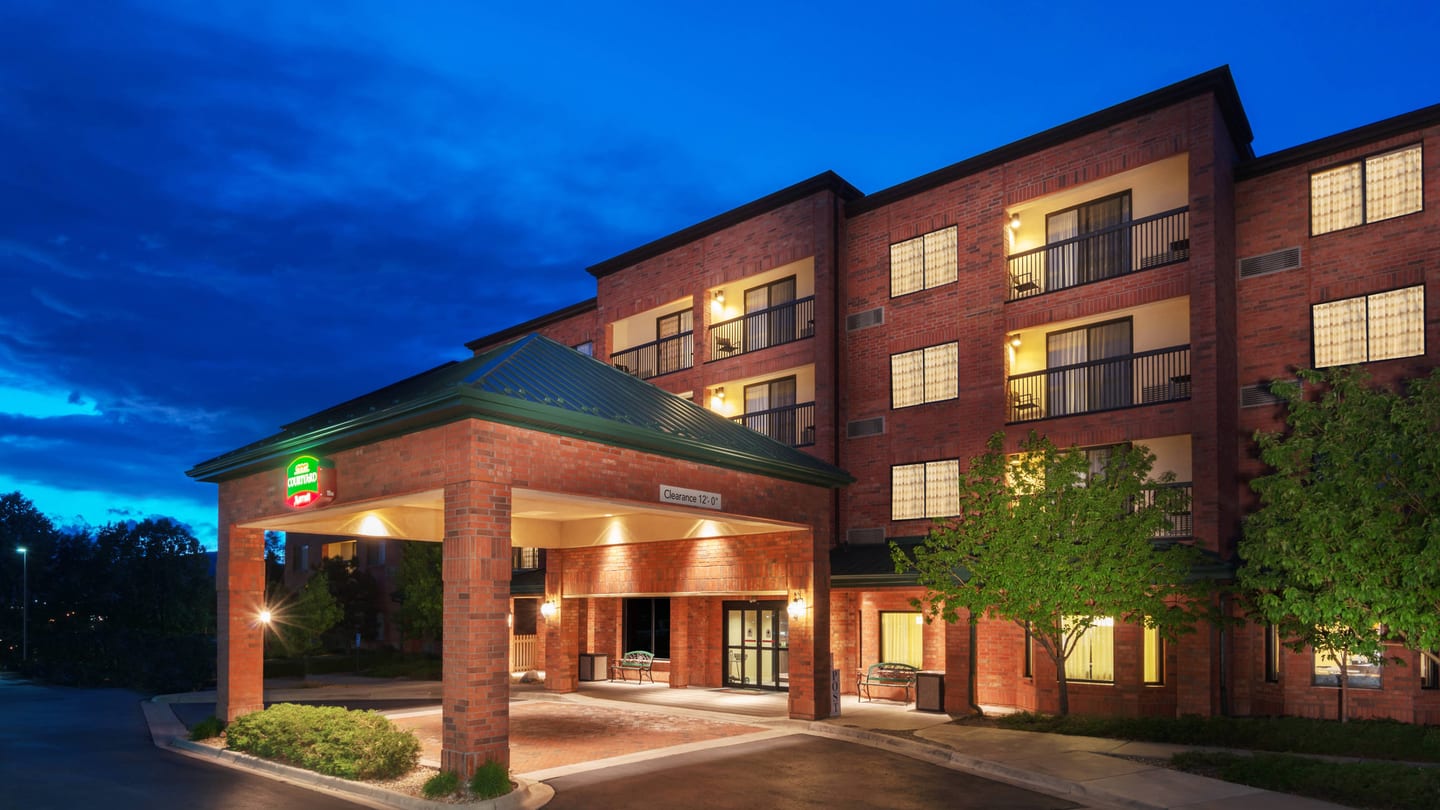 The Courtyard is the next Marriot brand on the list. Just like Residence Inn, you can expect a high quality of service when coming in. The difference is the suites are relatively smaller, but there are still options to book the larger guest room or the suite.
The Courtyard has been a favorite of those traveling in groups because it's easy to book 10 or more rooms in this hotel. The Bistro is also featured in the hotel as a food destination for an all-day menu. If you're looking for alternative dining options, Bono's Italian Restaurant, Yard House, and The Keg Steakhouse & Bar are just a mile away.
Origin Hotel Red Rocks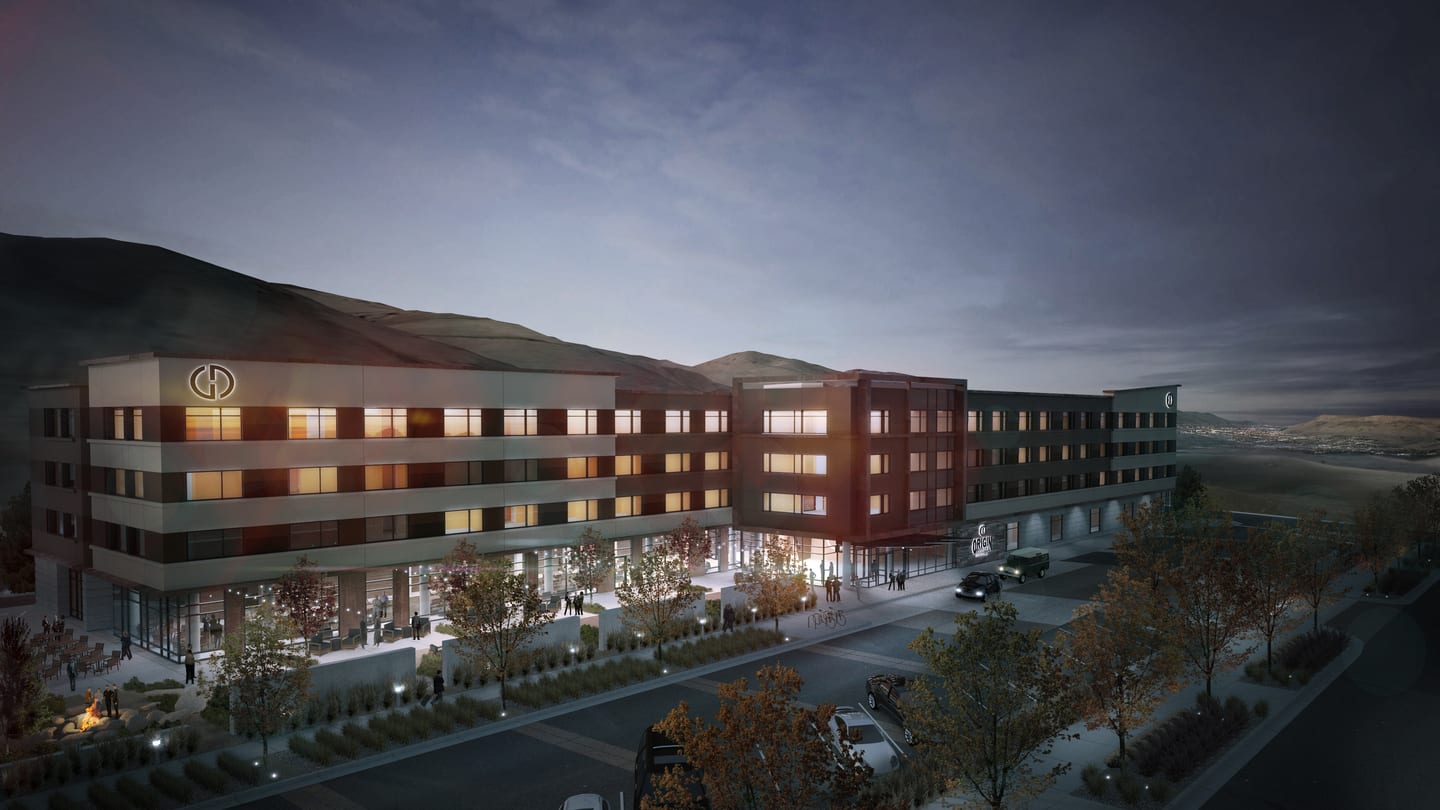 Since most of the places listed above are cabins, this one will be unorthodox. Origin is the official hotel of Red Rocks Amphitheatre and it embodies the impressive design ethos of Red Rocks. A mix of color and textures fill the entire hotel.
They have basic amenities like the gym, free Wi-Fi, bike rentals, and parking, but what makes the guest community here different is the "Do List." It's a community platform where previous guests have open suggestions on what travelers can do around the area. Nomad Taqueria and Beer Garden is also a highly-rated restaurant in the hotel where guests can enjoy freshly served cuisines partnered with the best local craft beers.
Moreover, Origin Hotel Red Rocks has amazing meeting rooms that, arguably, beats popular co-working interiors. Their conference halls and meeting rooms are also equipped with technologies to support business needs.
Denver Marriott West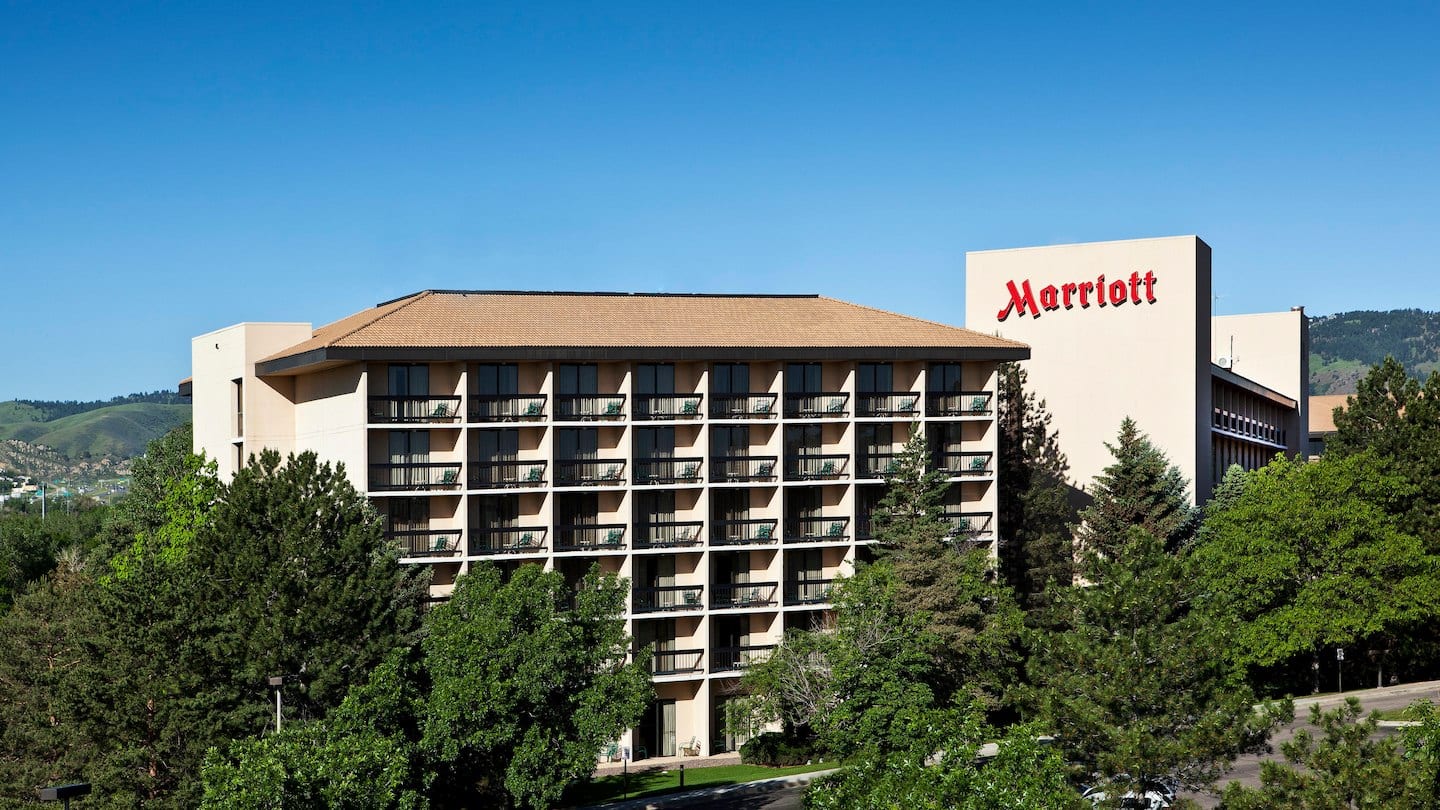 This next Marriot hotel is a 3-star favorite. The high-rise building is the opposite of the other two on the list. Since Denver Marriott West has 6 floors, suites on the upper levels have amazing balcony views.
Denver Marriott West is also known for hosting major conferences in the region. Guests that have stayed here said it offers a luxury experience at an affordable price.
Guests can also enjoy the newly redesigned Copper Creek Bar and Restaurant as well as the indoor and outdoor pool amenities. Its prime location also allows guests to be minutes away from major Golden hot spots like the Colorado School of Mines and Colorado Mills mall.
TownePlace Suites by Marriott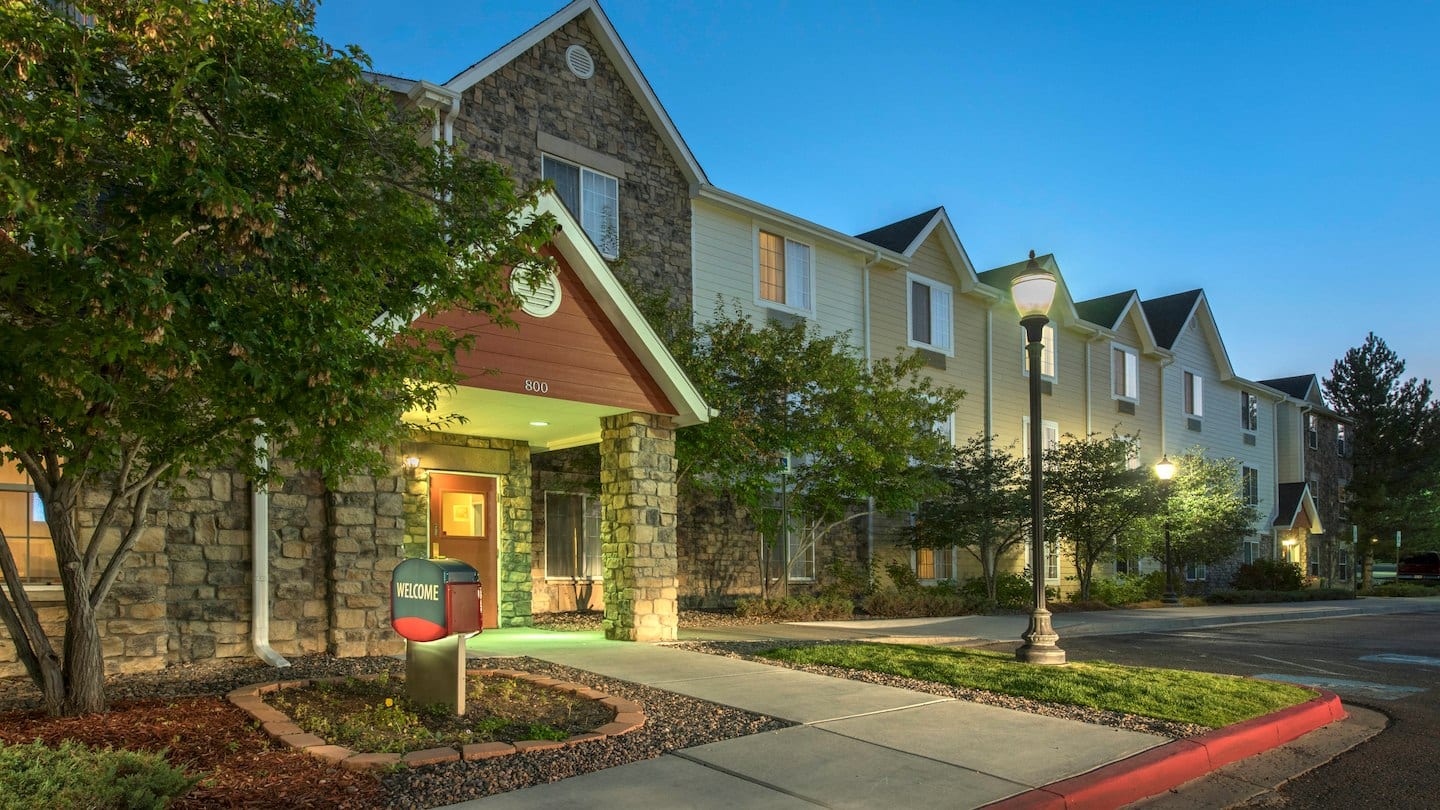 TownePlace Suites is another Marriott chain on the list. The key distinction with this hotel is it's mostly preferred by guests who do extended stays. The entire hotel facade looks like a row of suburban apartments. The suites are bright and filled with basic amenities like a TV, kitchen, and refrigerator. Larger suites have a common room and a small dining table, too.
They have an outdoor pool and other amenities that balances the preferences of family and business travelers. It has a homey vibe that attracts low-key, family guests. It's relatively more laid back than the other Marriott brands that offer large event spaces so guests can really enjoy the privacy, quietness, and downtime here at the hotel.
Sonesta Simply Suites Denver West Federal Center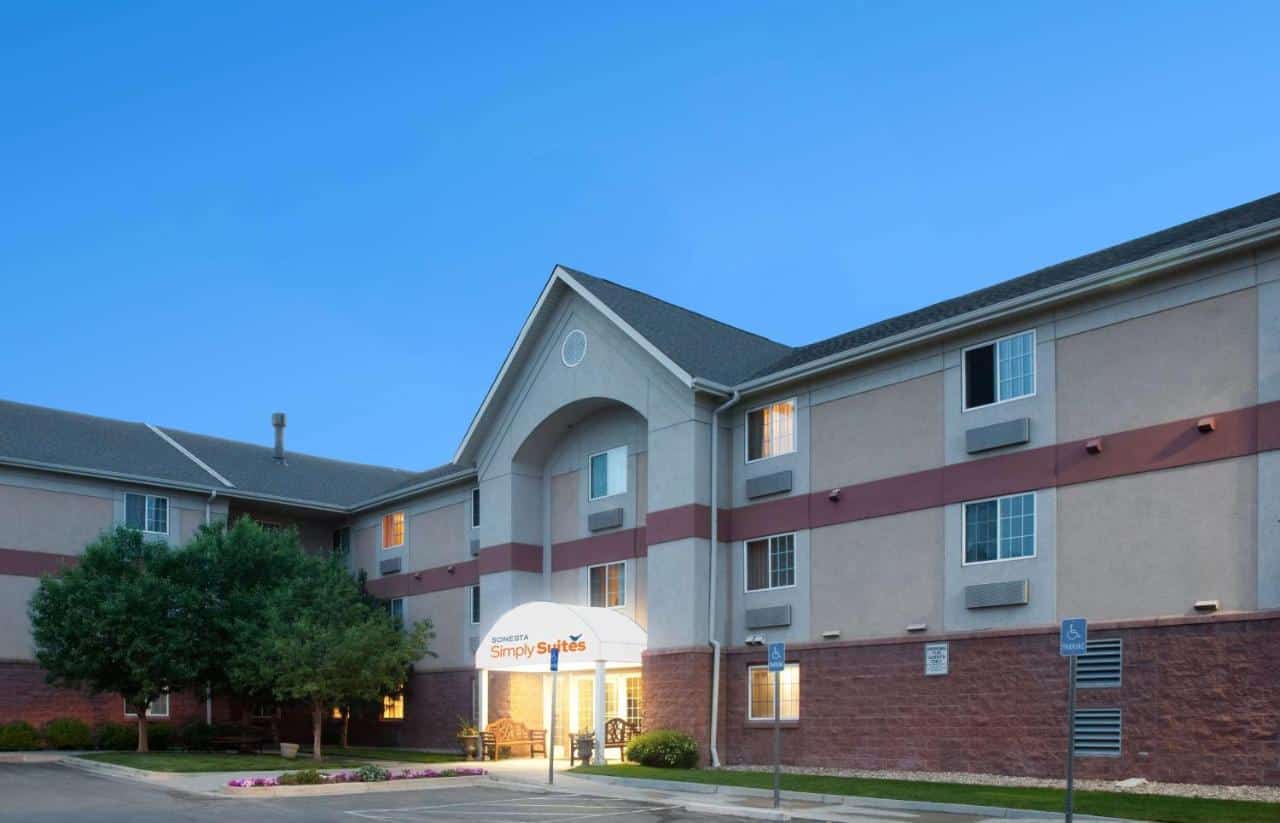 If you're looking for a reliable, price-friendly stay, you can check out Sonesta Simply Suites Denver West Federal Center. I provides guests with a comfortable place to stay. They may not have all of the deluxe amenities some other hotels offer, but the staff is friendly, welcoming, and attentive.
Sometimes, tourists don't really need all of the hi-tech hotel features, but a smooth check-in and check-out process. This is what Sonesta Simply Suites offers. Parking is also one of the key features of the hotel since downtown parking can be pretty costly and hard to find. The hotel is also well-kept at all times.
The Dove Inn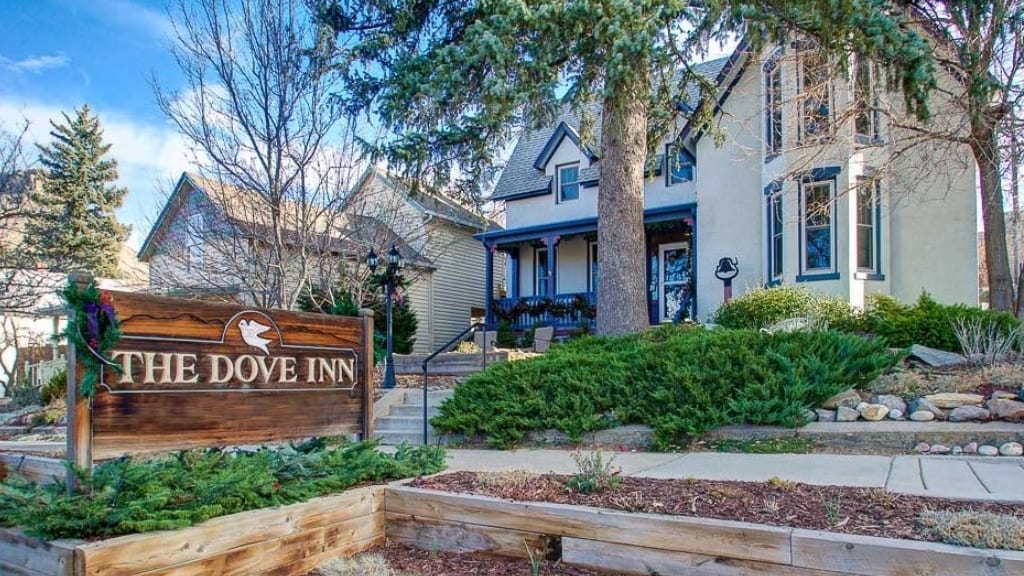 The Dove Inn is more of a modern take on bed and breakfast. The upgraded architecture and horticulture reflect the 20th-century rural landscape. The rooms also have minimalist designs with suites that have open bathrooms and bathtubs. Even though it has been renovated to bring a modern touch, the owners maintained the "old soul" of the inn.
Dating back to 1866, Dove Inn maintains its Victorian roots. For first-time visitors, Dove Inn has unique rules that make the stay memorable.
First off, the owners note that people should expect a couple of squeaky noises, simply because the house is centuries old. Check-in is also automated and the breakfast is a self-serve buffet. The owners may not be visible all the time, but the reason for this is that they want to give the guests the feeling of being at home.
Pansy's Parlor Bed & Breakfast
Pansy's Parlor Bed & Breakfast has been known to be a "cute" B&B in Golden. Located in the beautifully historic 12th Street, the 1879 Victorian Inn is an officially registered historic place in Golden. It's just minutes away from local shops and malls as well as the popular Coors Brewery.
The design of the rooms feels like cut-out replicas of Victorian dollhouses. The breakfasts are even more enjoyable with the furnishings on the dining table. They also have a backyard garden that's pleasant if you want to have an afternoon walk or you need a serene place to read a book.
Thanks for checking out our list of top Golden hotel accommodations. Enjoy your time in this Wild West historic town!