Though only a small portion of Colorado is considered to be in Tornado Alley, the region of middle America that sees the most twisters every year, the state is still a hotbed for this destructive and awe-inspiring weather phenomenon.
According to the Denver Post, Colorado is home to the most tornado-prone county in the nation: Weld County, which also leads the state in injuries and the number of tornadoes. Colorado ranks up at #9 in terms of how many tornadoes touched down in the state each year.
The state typically sees around an average of 47 tornadoes every year with most of the action taking place in the eastern plains region. However, over the past decade, that number has significantly increased.
In the last ten years, more than 500 tornadoes have been reported in the state which has brought the average to 60 per year. The vast majority of Colorado's tornadoes occur during May, June, and July. While many tornado events in Colorado don't result in destruction or injury, some take lives and cause millions of dollars in property damage.
These are some of Colorado's most memorable tornado-related weather events:
2008 Windsor Tornado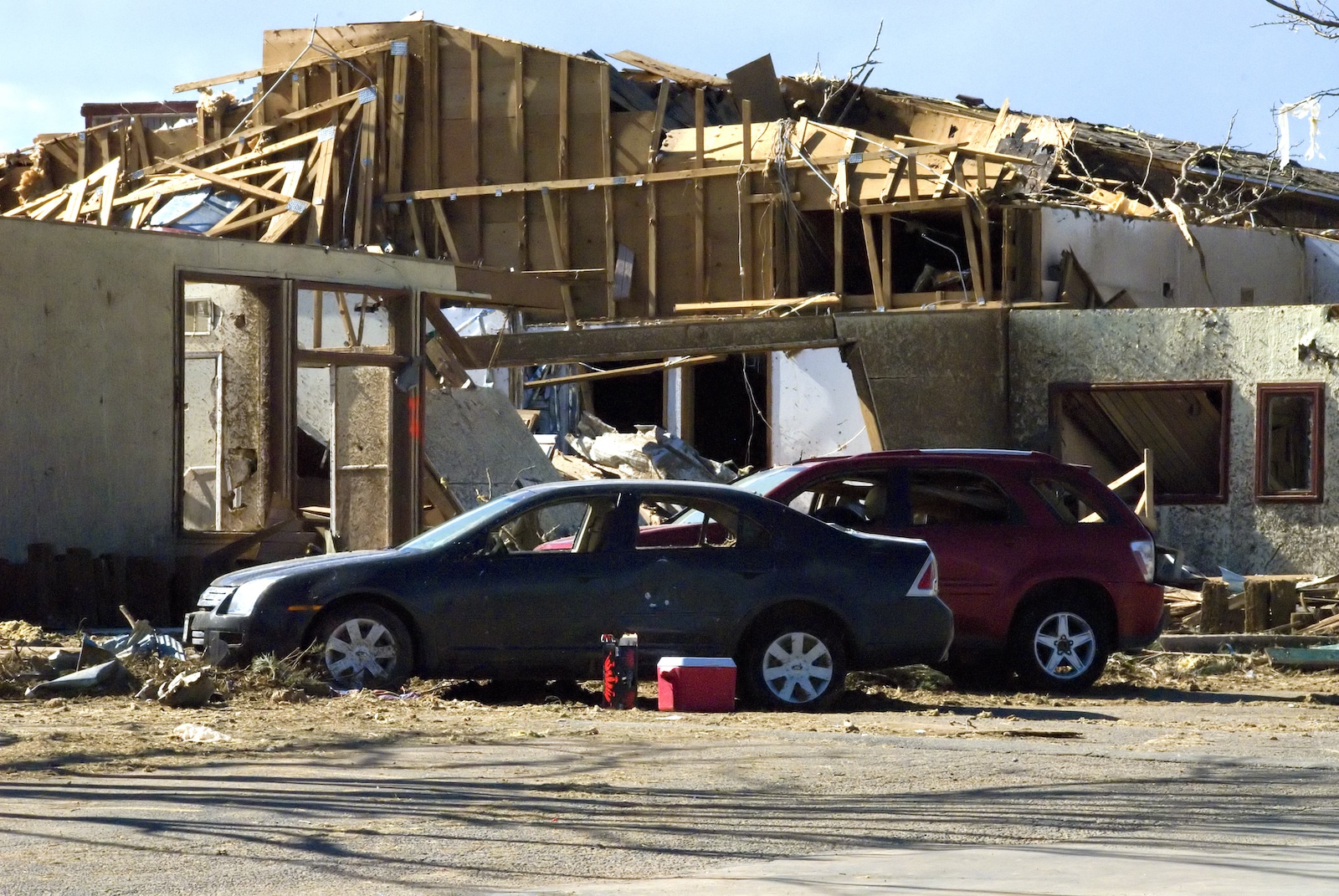 On May 22nd, 2008, a fierce and powerful twister ripped through a 39-mile section of Weld County. At its peak size, the tornado measured a mile wide and caused damage associated with EF3 tornadoes, according to the National Weather Service. The tornado took one life and injured an astounding 78 people with serious wounds like broken bones and lacerations.
A man was killed as he tried to escape his motor home. The twister overturned 15 railroad cars, obliterated Windsor's main feedlot and a dairy barn, and killed hundreds of cows. FEMA's preliminary data on the disaster noted that 300 homes were seriously damaged or destroyed in the calamitous weather event.
Damages reported by private insurance companies totaled $147 million. This weather event made history for being the most financially devastating tornado in Colorado history.
1924 Thurman Tornado
It's safe to say there are probably very few or possibly no Coloradans living today who remember the terrifying Thurman Tornado of 1924, but almost a century later it's still the state's deadliest tornado event. Around 1 pm on August 24th, 1924, a massive tornado developed near the town of Thurman in Washington County. The tornado ripped through the small community, but this isn't where lives were lost.
Ten people were gathered at a farm northeast of town when the powerful tornado approached with terrifying speed and momentum. Sadly, all ten people including several children were killed. While this tornado carved a much shorter path than 2008's Windsor Tornado, it was more powerful and is estimated to have ranked as an F4 on the Enhanced Fujita Scale.
May 18th, 1977
This day holds a special and terrifying place in Colorado's weather history. Colorado typically sees one EF-4 or EF-3 tornado every three years. But on May 18th, 1977, the ominous, dark skies in southeastern Colorado unleashed three of the state's most powerful twisters on record on a single day.
Each tornado ranked as an F-4  (the official tornado measurement scale changed in 2007). Tornadoes ranked at EF-3 and higher pose the greatest risk to lives and property, and the Denver Post points out that while twisters this large are quite rare, they are known to account for two-thirds of all tornado-related deaths.
1996
Colorado has experienced some terrifying years recently in terms of the number of tornadoes that have formed in the state. However, these years pale in comparison to what happened in 1996. That year, 98 tornadoes were reported, more than double the amount of the state's average at the time.
Holly Tornado of 2007
On March 28th, 2007 in Prowers County, an F-3 tornado demolished a large section of the town of Holly, which sits near the Kansas border. It destroyed 35 homes, injured 11, and killed two. One of the major reasons this tornado was so deadly was that there was no warning broadcast to local residents in advance.
The community of Holly, which boasted a population of 1,000 at the time, was caught completely off guard and suffered greatly for it. The twister tore through a 2.2-mile section of town that measured three to four blocks wide.
Tornadoes are only one of the types of natural disasters common in Colorado. From blizzards to wildfire, there's usually something seasonally going on in the Centennial State.