If Colorado's weather could be summed up in a word, it would definitely be "sunny." You may have heard that the state gets bathed in sunshine an average of 300 days a year, and it's such a ubiquitous belief that it's now an unofficial state slogan.
But, as Westword astutely pointed out in a 2011 interview with a state climatologist, this number is a myth, and the real figure gets much more complicated when days of partial sunshine are thrown into the mix. However, myth or no myth, the article points out that Colorado is still quite sunny compared to the rest of the nation.
Colorado's Diverse Climates
While popular perceptions of Colorado dictate that the state gets sun in the summer, snow in the winter, and not much in between, the state experiences a wide range of weather phenomena that shifts dramatically from region to region. You may not realize it, but the state boasts multiple climates ranging from tundra to semi-arid to high, cold desert.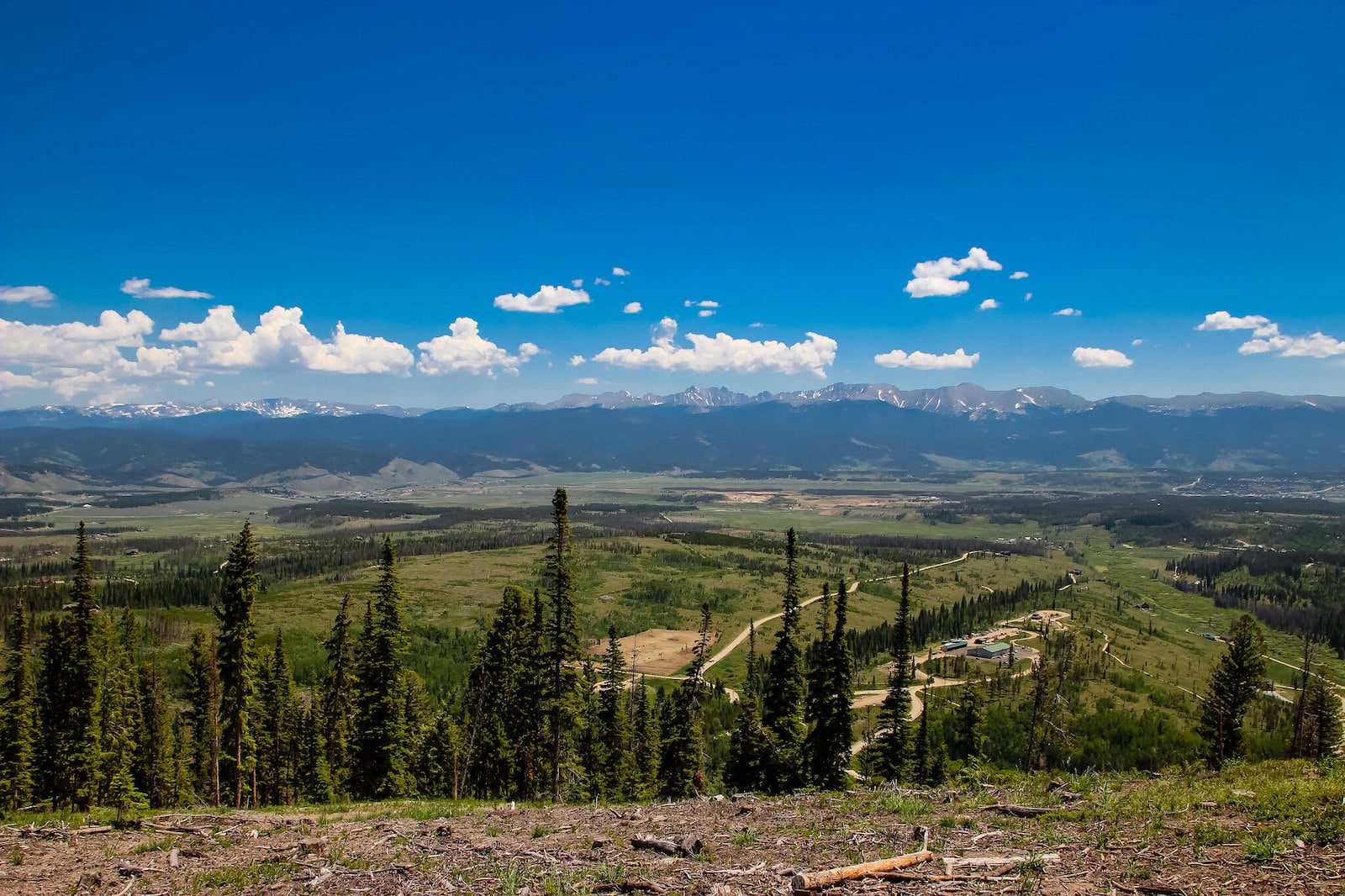 The mercurial weather you'll encounter atop a 14er is a universe away from what you'll find out on the Eastern Plains. Most (70%) of the state's population lives along the Front Range, an area that provides residents natural protection from storms that roll in eastward from the Pacific Ocean.
The Continental Divide splits the state into two different climates. The Eastern Plains are considered semi-arid, while western sections of the state are comprised of a mix of mountain and desert climates.
Average Temperatures & Records
The tiny northwestern mountain community of Maybell recorded a shocking low of -61 degrees in 1985. Meanwhile, an area near Lamar in the southeast region of the state holds the current record for the hottest temperate of 115 degrees, which was recorded in 2019.
Luckily, Colorado's temperatures are typically nowhere near these hot and cold extremes. In January, the state's coldest month, lows range from -8°- 22°F. Keep in mind that state averages include mountain temperatures, which are much colder than urban centers dotted along the Front Range. In July, Colorado's warmest month of the year, average highs range from 78° to 94° F.
Colorado Weather Hazards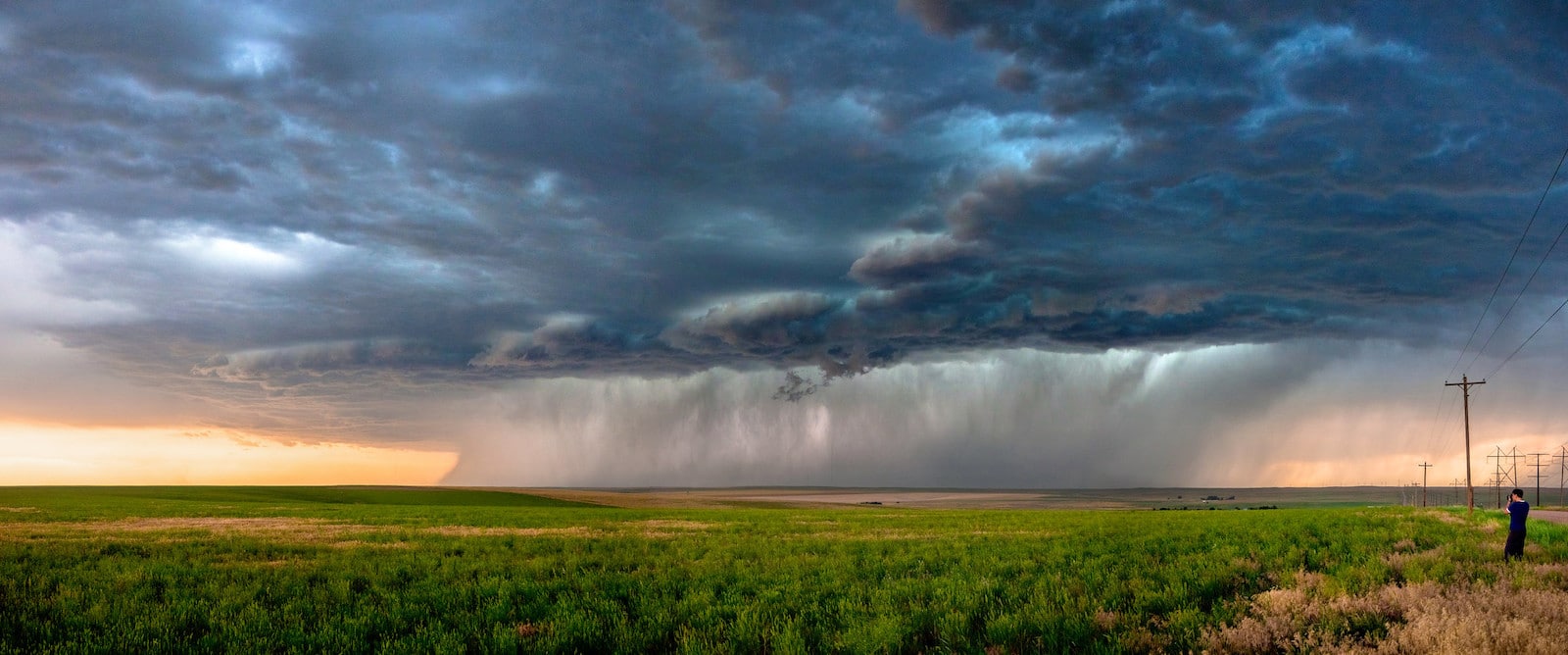 Compared to American coastal cities that are subject to hurricanes and other extreme weather events, Colorado has a reputation for being a location with relatively tame weather. However, if you've ever been caught unprepared in a spring hail storm, you might object to this notion. Colorado hosts a range of different hazardous weather events that play out across the state each season.
Tornadoes
According to the Denver Post, Colorado ranks up at number nine for experiencing the most tornadoes in the nation even though only a small section of the state is a part of the infamous "Tornado Alley." Mid-May through mid-July is the height of the state's tornado season, with most of the action occurring in June.
The counties of Weld and Adams have historically experienced more tornado events in the state than anywhere else. Though tornado deaths are typically rare, major twister events have cost millions in property damage and insurance claims. A 2008 storm in Windsor took one life and caused $147 million in damages according to the National Weather Service.
Snowstorms
Colorado experiences a great deal of snow throughout the fall, winter, and spring, especially in the high country. Depending on the part of the state, snow can be an infrequent nuisance or a major problem to contend with every year. Cities along the Front Range Urban Corridor like Denver and Boulder typically see one or maybe two significant storms each season.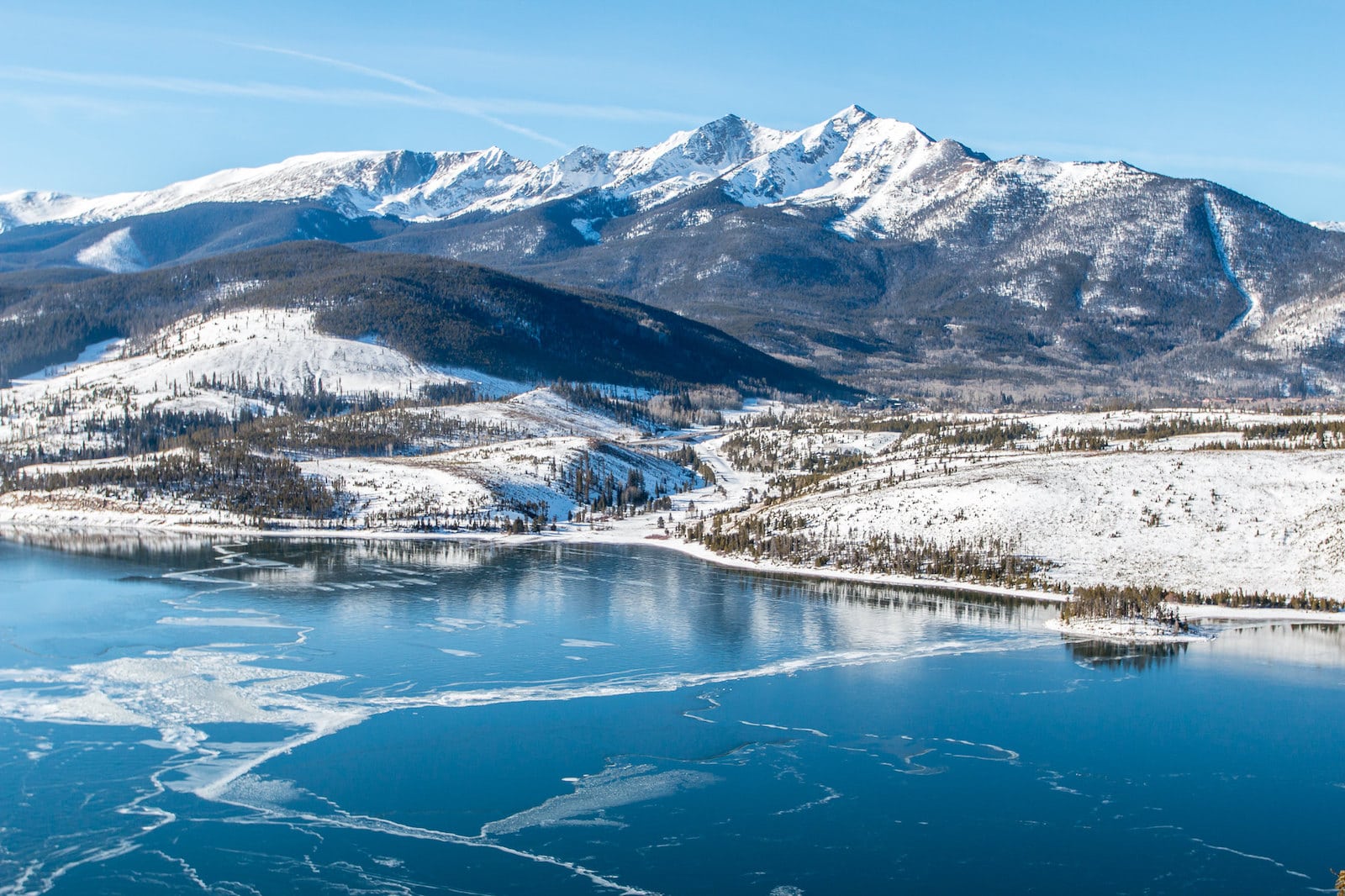 However, every so often a snow weather event comes along that grinds life as Coloradans know it to a screeching halt. March 2021 and 2003 undoubtedly come to mind for some current residents. In 2021, over 27 inches of snow was recorded in Denver, and in 2003 almost 32 inches blanketed cars, streets, and buildings from a storm that hung around for just a few days.
Far more snow was recorded in the foothills west of the capitol during this storm. But, for as massive as these storms were, they pale in comparison to Denver's biggest recorded snowstorm. That unbelievable event occurred in 1913 before the living memory of any current resident.
Almost 46 inches of snow pummeled the city over a five-day period during this storm, and mountain communities like Estes Park were hit even harder. Estes Park was buried under 53 inches of snow during this historic weather event.
Hail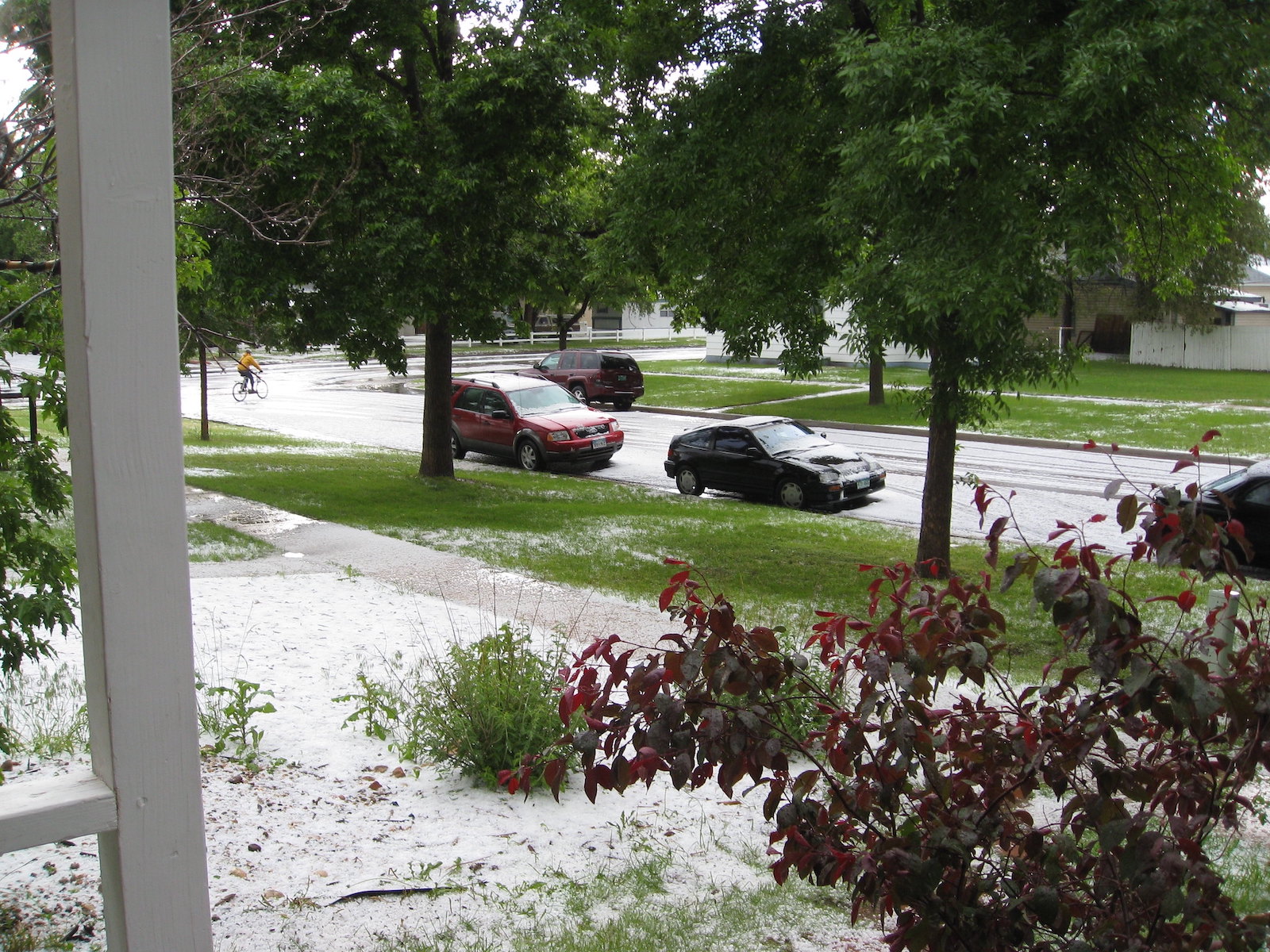 Every spring and summer, this weather hazard stresses out countless drivers and delights auto body repair shops across the state. From 2016-2021, hail has caused over $5 billion dollars in uninsured damage in the state according to the Rocky Mountain Insurance Information Association.
It's a major issue every year for the Front Range especially because it's situated in an area called "Hail Alley." Hailstones as big as grapefruits have been known to blast the eastern plains during especially nasty storms, and Colorado's record for the largest hailstone measured in at an unbelievable 4.83 inches in 2019.
Floods
Floods aren't a common occurrence in Colorado, but they can wreak unimaginable devastation when they happen. The flooding that occurred along the Front Range in 2013 is the event most current Colorado residents will remember. Eight people died and estimates of anywhere from $1 to $2 billion dollars of damage are associated with that flood, which impacted 14 counties in the state.
But look back at Colorado's sprawling history, and you'll quickly find floods that were far more damaging in terms of both property and loss of life. The scenes some witnessed in the Big Thompson flood of 1976 could easily be associated with a terrifying natural disaster movie. An astounding 14 inches of rain fell over the canyon in under five hours.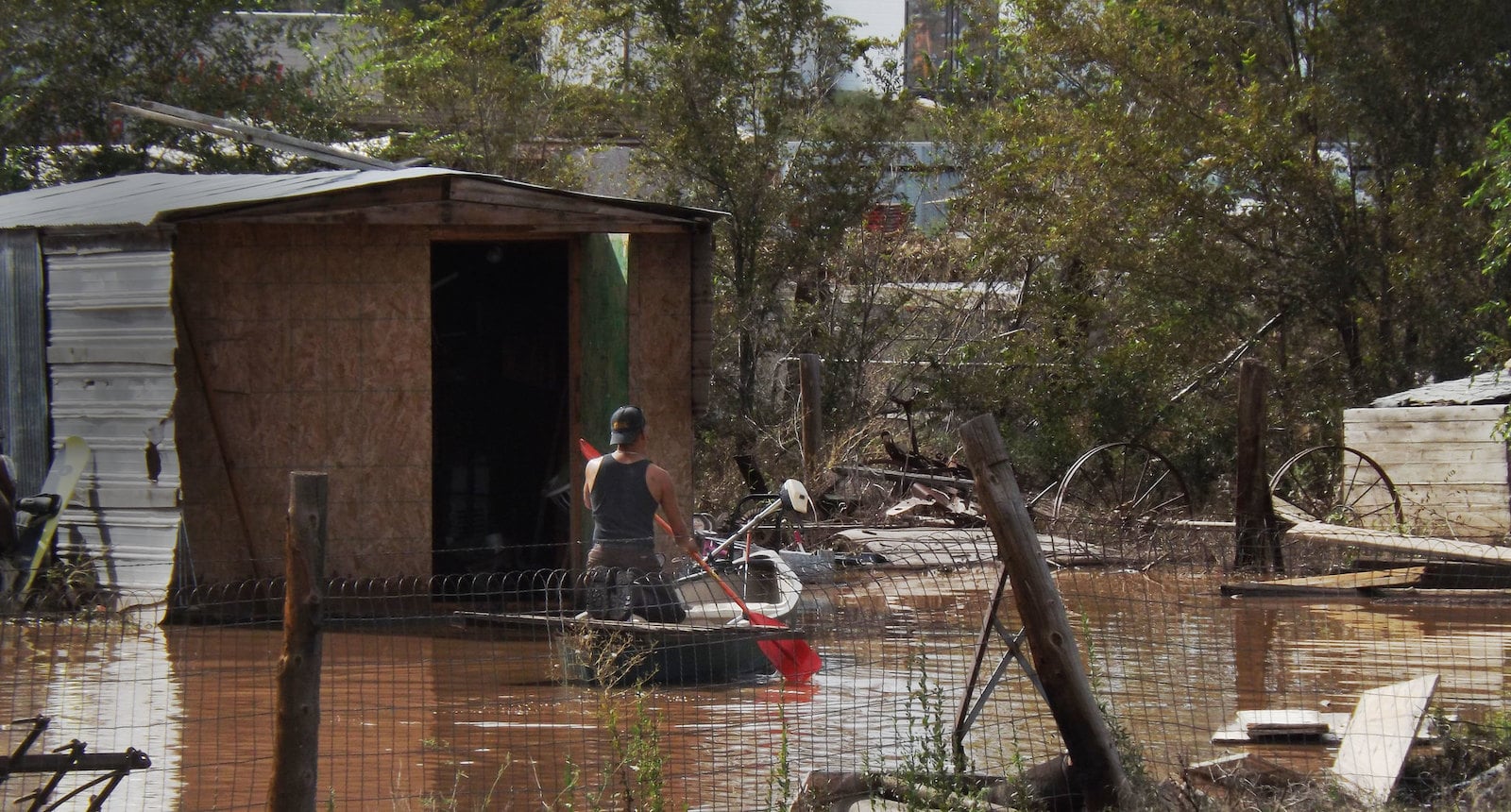 By the time many residents and campers in the area knew something was amiss, it was too late. A wall of water violent and powerful enough to shake homes loose from their foundations blasted through the canyon and destroyed everything in its path. 143 died in the flood and some bodies were never recovered.
The "Great Pueblo Flood" swept over an area of 300 square miles with waters so forceful they toppled over train cars like toys. The flood was especially damaging to Pueblo's downtown area because the Arkansas River flows straight through the heart of the city. There's no way to know how many perished in the event, but some estimate up to 1,000.
Droughts
As of the time of this writing in July 2021, huge portions of the state are experiencing extreme and exceptional drought conditions with the northwest corner of the state facing the worst impact, according to the National Integrated Drought Information System website.
This governmental agency began monitoring drought conditions in 2000 and revealed that Colorado experienced a nine-year drought beginning that year that extended to 2009. Droughts aren't as extreme as tornadoes or floods in the short term, but they deliver long-lasting impacts ranging from economic turmoil to loss of human life.
They also create dry conditions that are ideal for destructive wildfires to tear through the state's mountainous areas.
Wildfires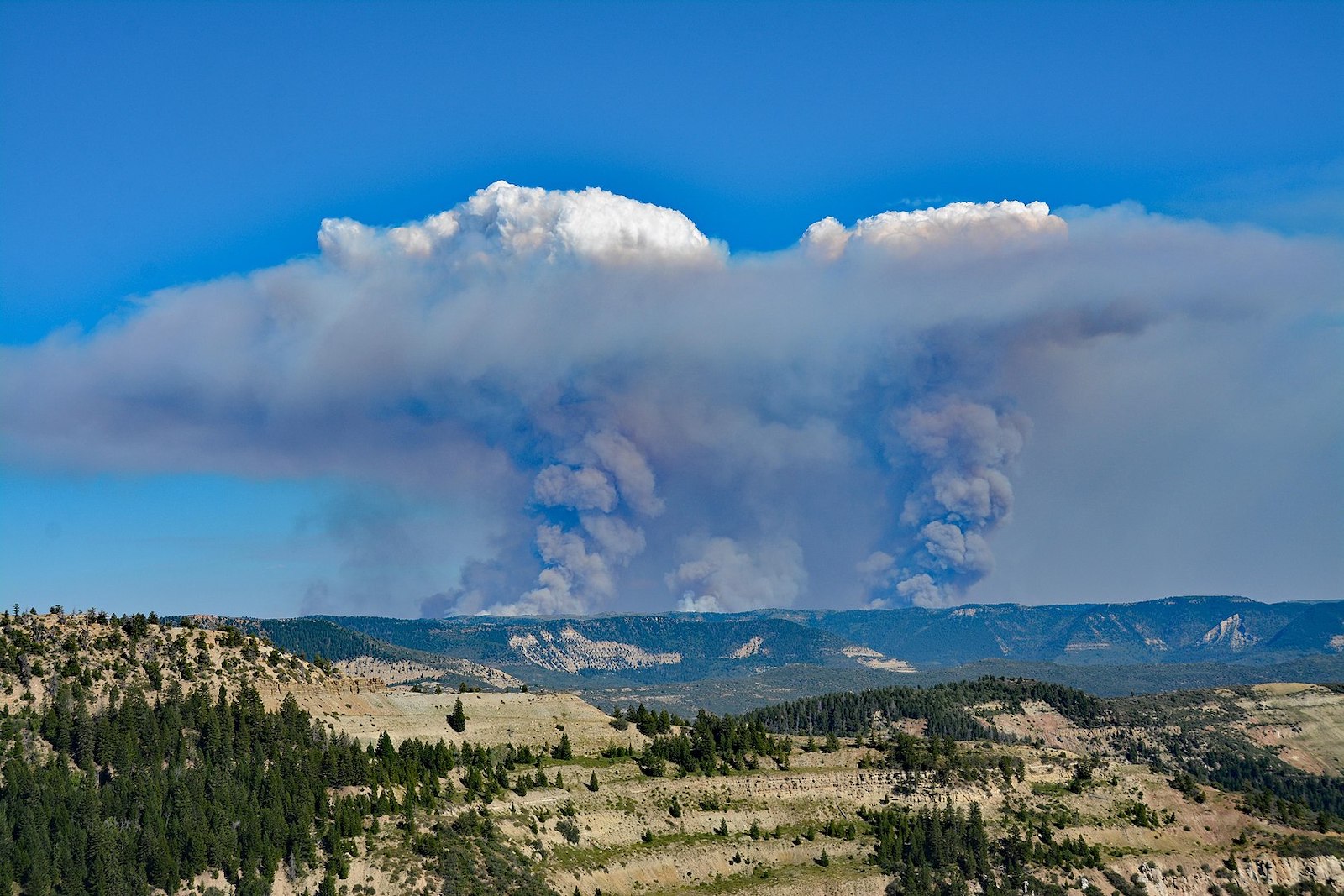 Wildfires have always been a part of life in Colorado's high country. But over the past two decades, the worsening impacts of climate change have created a new class of destructive fires that are causing many residents to reconsider living in the mountains.
Between rising summer temperatures and chronic droughts, Colorado's evergreen forests are vulnerable to being decimated by massive fires that are often impossible to manage in the short term.
If you need convincing that the problem is only getting worse, just look at 2020's apocalyptic fire season. Three of the ten largest wildfires in state history happened that year, with the largest event's size far eclipsing the previous record which was set in 2002. In 2020, Colorado spent nearly $1 billion on fire management.
While these drastic weather systems seem to be more frequently occurring, depending on where you are in the state you can still enjoy plenty of sunshine and great conditions to spend time outdoors. Just make sure to check the radar before you head out!