The same warm, dry climate that draws citizens and visitors to Colorado is also the perfect climate for dangerous and devastating wildfires. In recent years, wildfires in the western United States have become particularly catastrophic, leaving destruction and despair in their paths.
Colorado is one of the states that's experienced especially damaging wildfires in its history. Whether you're lighting a campfire or cigarette in the woods, there are precautions you can take. We cover some fire prevention tips at the bottom, as well as the largest historic fires to burn across Colorado below. You can view a map of the current wildfires from the Fire, Weather & Avalanche Center.
Wildfire Background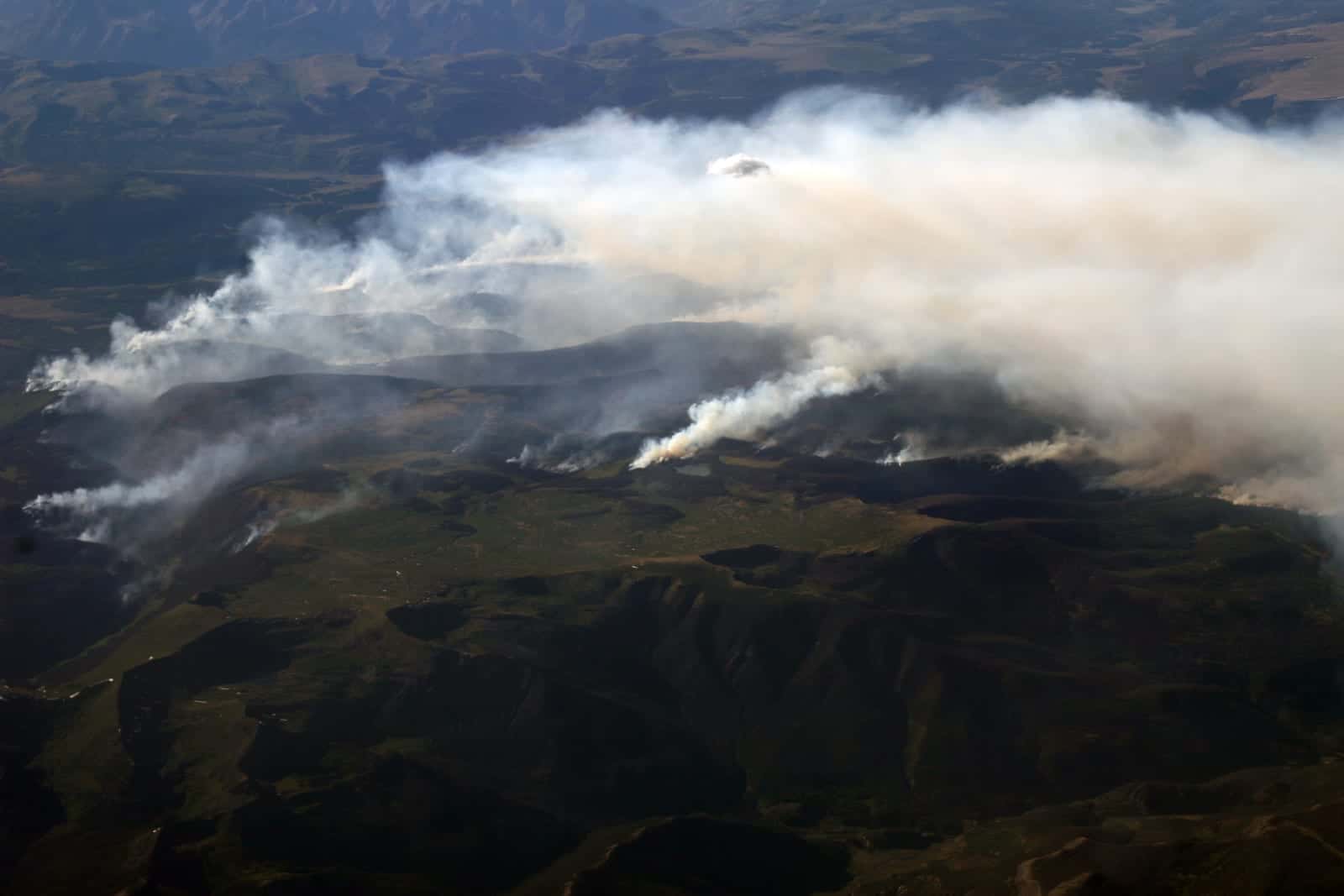 Also known as forest fires or wildland fires, wildfires have historically destroyed and cleared between 4-5 million acres of land in the United States every year. To put the recent destructive years into perspective, nearly 9 million acres of land has been burned by wildfires. These uncontrolled blazes are often fueled by weather, wind and dry land, move at an average speed of 14 mph, and can consume everything in its path in just a few minutes.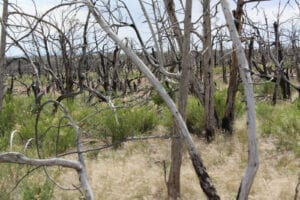 For a wildfire to burn, a fire triangle of fuel, oxygen and a heat source are needed. If the conditions are right, something as small as hot winds, the sun or a cigarette can spark a wildfire. Unlike other natural disasters, 80% of wildfires are started by people (usually unintentionally). However, if the conditions are extremely hot, all it can take is a strike of lightning to ignite a fire that lasts for weeks and destroys thousands of acres of land.
While wildfires can occur just about anywhere, there are areas, especially in the United States, where wildfires are so common that a specific time period is known as wildfire season. The western United States is prone to high heats, drought and dangerous thunderstorms, so it's no surprise that states like Colorado, California, Wyoming, Idaho, Montana, Oregon and Washington have experienced disastrous wildfires in their history.
Colorado's Destructive Wildfires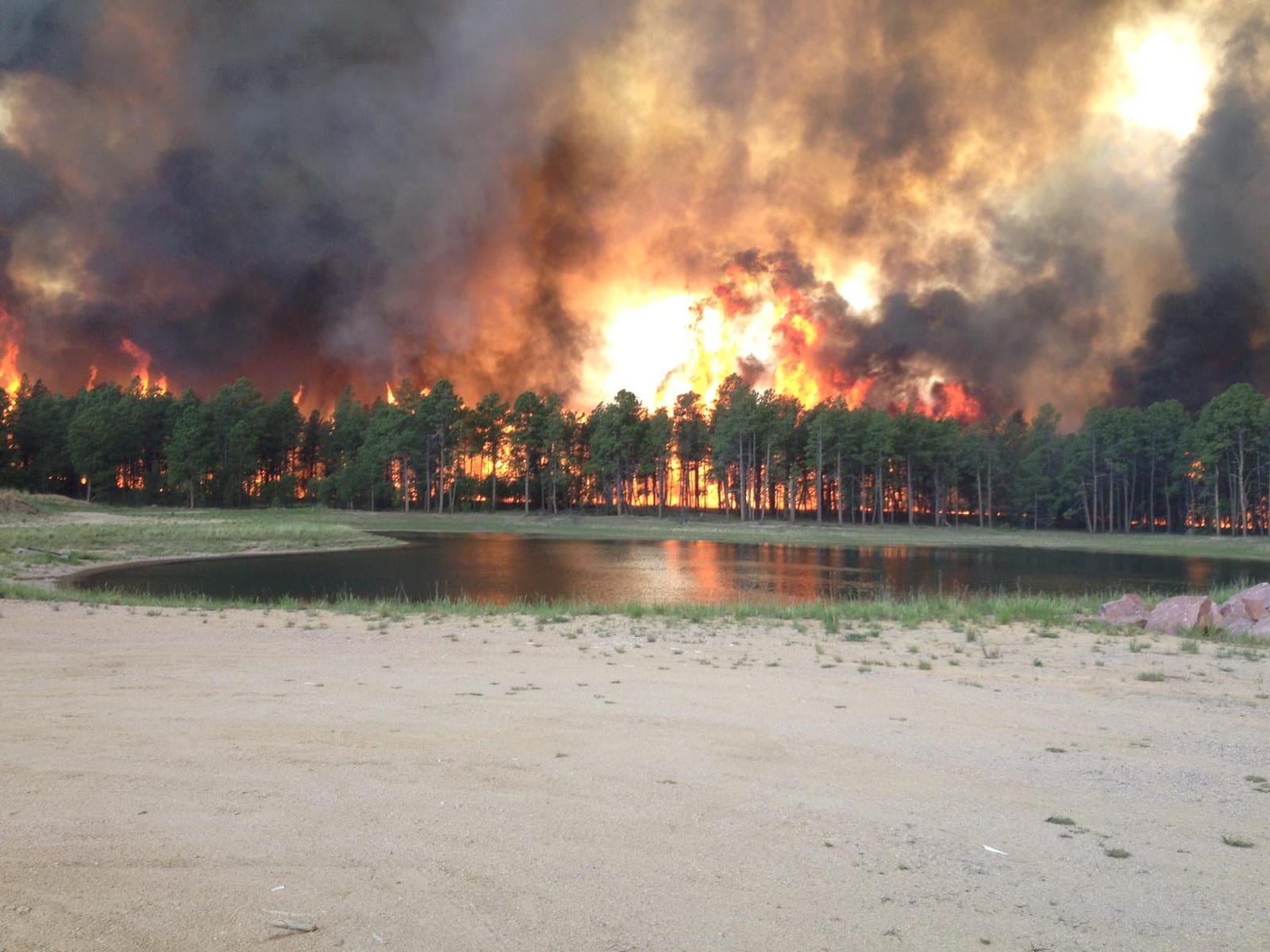 Colorado's history is peppered with destructive wildfires. Here's a list of the most devastating wildfire's in the state's history:
Black Forest Fire, 2013: On June 11, 2013, the Black Forest Fire ignited. Over the course of just a few days, the fast-moving fire burned over 14,000 acres, destroyed over 480 homes and killed at least two people, making it the most destructive wildfire in the state's history. The fire began near Colorado Springs, and resulted in nearly $420 million in insured losses. Investigators ruled out natural causes as the cause for this fire, meaning the fire was caused by human. In their report, investigators stated that there was not sufficient evidence to pursue or warrant criminal prosecution. Despite an inconclusive investigation, the Black Forest Fire remains as the most destructive fire in Colorado's history.
Hayman Fire, 2002: The Hayman Fire was reported on June 8, 2002, and currently holds the record for the largest fire in the state's history. The fire started about 35 miles to the northwest of Colorado Springs. The fire burned for over a month until it was contained, but over the course of that month, the fire cleared more than 138,000 acres across four counties, destroyed over 600 structures, killed six people. More than $42 million in housing losses can be attributed to the fires. An investigation revealed that arson was the cause of this fire, but record drought and extreme weather conditions exacerbated the destructive fire.
West Fork Fire Complex, 2013: The West Fork Fire Complex was comprised of three subsidiary fires that merged to form the second-largest fire in Colorado's history. The three fires, West Fork Fire, Papoose Fire and Windy Pass fire, were determined to be caused by lightning. This complex of fires started in southern Colorado, near Wolf Creek Pass. Combined, the three fires burned over 110,400 acres of land.
Spring Creek Fire, 2018: On June 27, 2018, a man was cooking in a fire pit near Fort Garland. Unfortunately, this action sparked a massive wildfire that consumed over 108,000 acres of land. Over 140 properties and buildings were destroyed. The destruction and affected acreage of the Spring Creek Fire ranks it the third-largest wildfire in Colorado's state history. The man who was found to start the fire is now being charged with arson.
High Park Fire, 2012: The fourth-largest fire in Colorado's state history was the High Park Fire, which originated in the mountains of Roosevelt National Forest, just west of Fort Collins. This fire was part of a particularly destructive 2012 wildfire season, and it burned over 87,000 acres of land on its own. One person was killed and at least 248 homes were destroyed. Investigations into the fire revealed that the fire was sparked by lightning.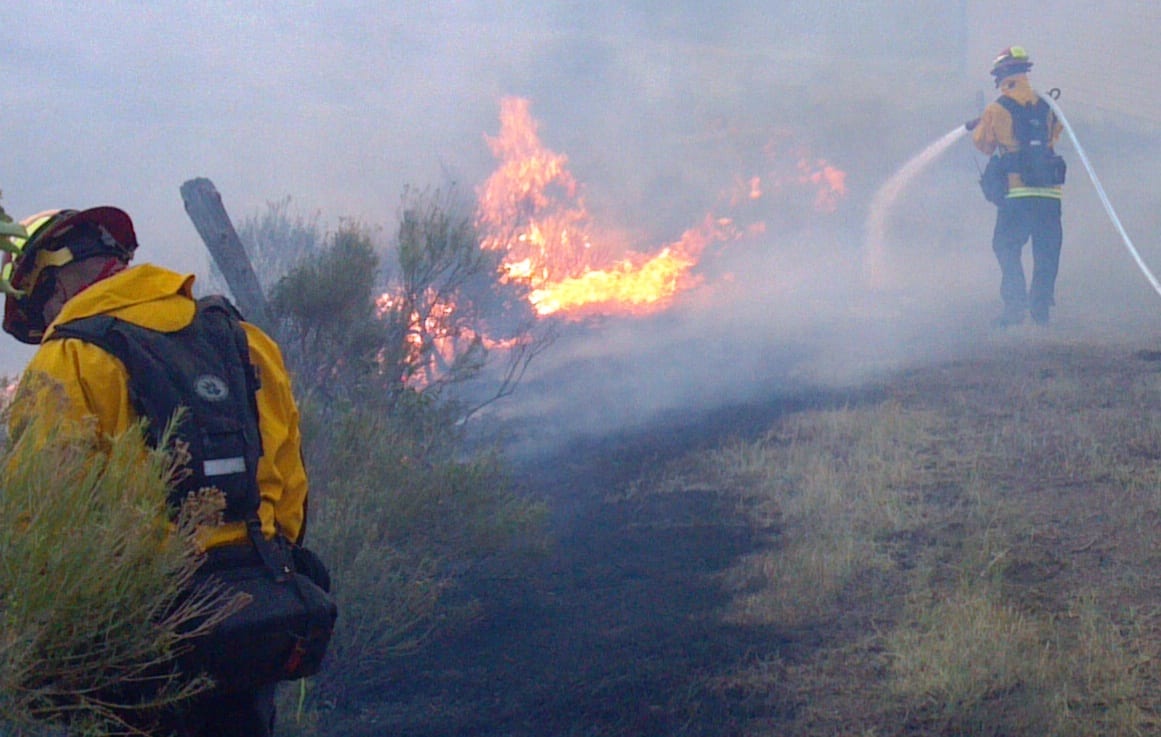 Missionary Ridge Fire, 2002: The Missionary Ridge Fire was part of a devastating 2002 wildfire season. This particular fire, which burned just north of Durango, burned over 71,730 acres of land, burned for 39 days and destroyed over 40 homes and cabins. One firefighter lost their life after a tree fell while fighting the fires. This fire cost $40 million in firefighter efforts. According to an investigation, the cause of the fire is believed to be a hot carbon particle that came off a vehicle in the Uppers Animas River valley.
The "416" and Burro Fire Complex, 2018: The '416' and Burro Fires started on June 1, 2018, and June 8, 2018, respectively just north of Durango. Together, these fires burned over 55,000 acres and had a substantial impact on tourism and commerce for southwestern Colorado. It's estimated that the cost of containing these fires reaches over $40 million. Currently, the cause of both of these fires is unknown and under investigation. However, there's speculation that the '416' Fire was started by ember emitted from a coal locomotive that passed through the area.
Last Chance Fire, 2012: On June 25, 2012, sparks from a flat tire ignited a wildfire that burned between 45,000 and 52,000 acres. The fire devastated the small town located in eastern Colorado called Last Chance and it's noted as one of the worst fires in Colorado state history.
Bridger Fire, 2008: The Bridger Fire, which was believed to be started by a lightning storm, burned nearly 50,000 acres of land. This 2008 fire affected the Piñon Canyon Maneuver Site, a U.S. Army base located in southeastern Colorado that's used as a training site for Fort Carson.
MM 117 Fire, 2018: The 2018 wildfire season was particularly devastating for Colorado. The 117 Fire, which destroyed over 43,000 acres, was likely started by a car dragging a muffler on the interstate, creating sparks. The fire originated about 17 miles north of Pueblo, and burned near Pikes Peak International Raceway. In this fire, 24 homes were destroyed.
Beaver Creek Fire, 2016: The 2016 Beaver Creek Fire burned northwestern Jackson County, including Routt National Forest from June through October. Over 38,380 acres were consumed by the fire along the Colorado-Wyoming state line. Investigators believe that the fire, which cost over $20 million to contain, was so difficult to fight because the many of the trees in the Routt National Forest were beetle-killed and easily fell over. These downed trees provided both fuel for the fire and hazards for the firefighters.
Badger Hole Fire, 2018: The 2018 Badger Hole Fire, which broke out in Walsh, burned over 50,000 acres in Kansas and Colorado combined. In Colorado specifically, over 33,000 acres were burned. This fire burned over areas that are heavily populated by farmers and their livestock, and large numbers of livestock were lost as a result of this multi-state fire. The latest information of the fire's investigation reports that this was a human-caused fire.
Logan Fire, 2017: Like the Badger Hole Fire, the Logan Fire of 2017 had disastrous consequences for the cattle that found themselves in the path of this destructive fire that burned over 32,000 acres. This northeastern Colorado fire was human-caused, but was exacerbated by the strong winds that rapidly spread the fires flames.
Bircher Fire, 2000: The Mesa Verde Nation Park experienced its largest wildfire in July 2000. The fire, which burned for nine days, consumed over 23,000 acres in the northwestern area of the park. The dangerously hot conditions exacerbated the spread of the fire, which was sparked by lightning. It cost $5.6 million to suppress
this destructive fire.
Waldo Canyon Fire, 2012: Until the 2013 Black Forest Fire occurred, the Waldo Canyon Fire of 2012 was known as the state's most destructive fire. Two people lost their lives in this fire and the fire destroyed over 340 homes. The property damage of this fire resulted in over $453 million in insurance claims from those who lost their homes. The fire originated in the northwestern part of Colorado Springs, near Pikes Peak. The fire burned over 18,000 acres of land in total.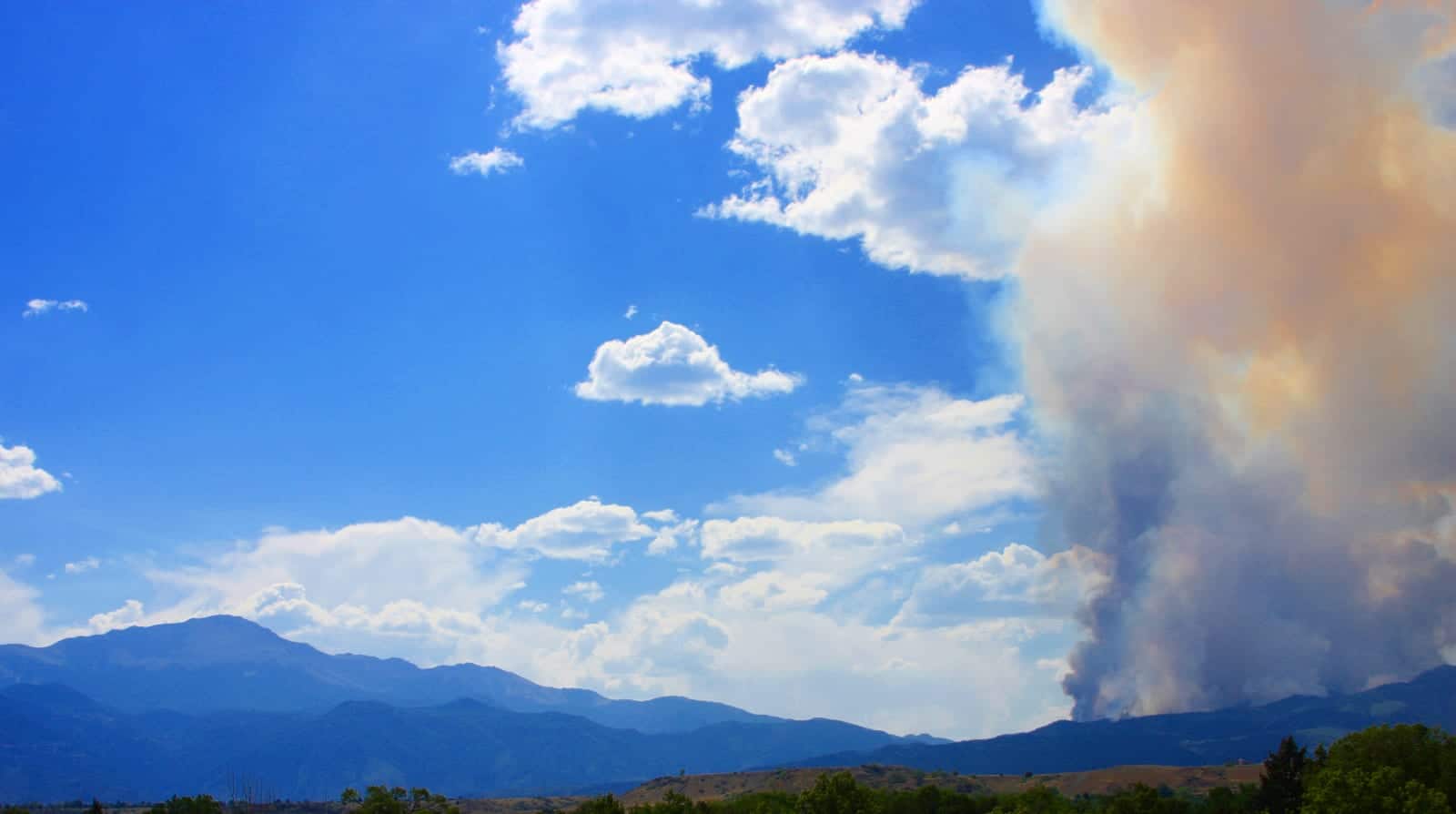 I Do Fire, 1988: At the time of this fire, the I Do Fire surpassed the Emerald Lake fire to take the title of the state's largest fire. The fire burned over 15,000 acres of land just south of Sunbeam. This fire earned its name because a Bureau of Land Management Firefighter had just gotten married the day before the large fire broke out.
South Canyon Fire, 1994: In 1994, about seven miles west of Glenwood Springs, a resort town in central CO, the South Canyon Fire broke out. Though this blaze consumed a relatively small acreage of land in comparison to other fires (2,115 acres), the 14 firefighter fatalities that occurred in fighting this fire revolutionized how crews and meteorologists across the country would come together to fight wildfires and improve safety.
Lower North Fork Fire, 2012: In March 2012, an escaped prescribed (planned) fire burned over 4,000 acres just east of Foxton. In terms of civilian fatalities, this fire was the deadliest in Colorado's state history. The prescribed fire was set to occur as a precaution against a potentially dangerous fire, especially because the site of the planned fire was near the disastrous Hayman Fire. This wildfire resulted in a lawsuit and settlement to the victims of the fire and created changes in the way prescribed fires are carried out.
Looking Ahead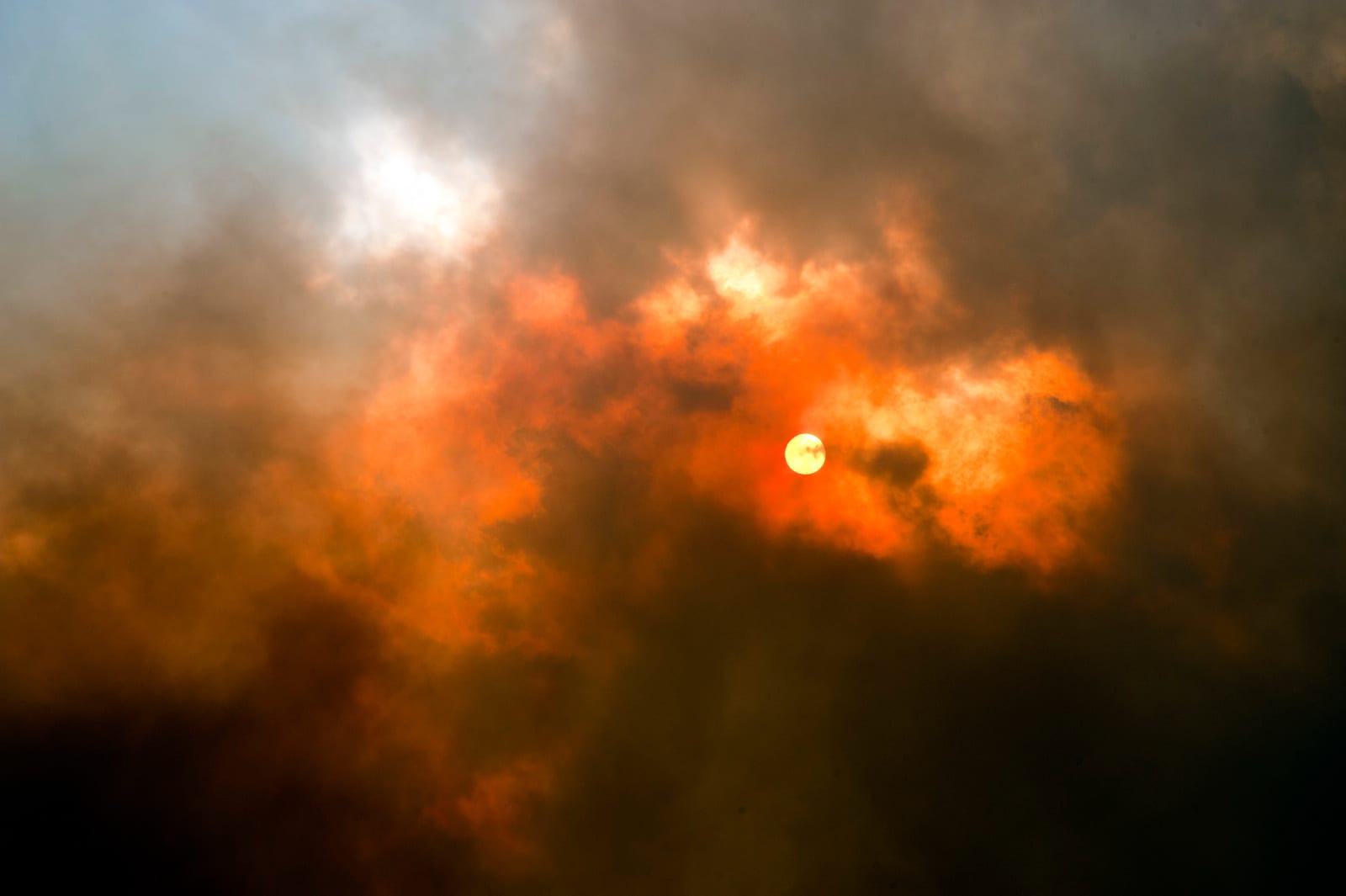 The wildfires outlined here are only 10 of the hundreds of fires that have ravaged the state of Colorado. In the majority of cases, these fires were human-caused and could've been prevented. According to the American Red Cross, here's how you can do your part in preventing wildfires.
Bonfires:
Only light a campfire or bonfire in a firepit that's been cleared of any potentially dangerous brush.
Never leave your fire unattended.
Be sure to fully put out your fire before you go to bed or leave a site.
Douse your fire with water and smother it with dirt before you leave.
Be mindful of weather conditions before you start a fire—if it's a windy day, never start a fire.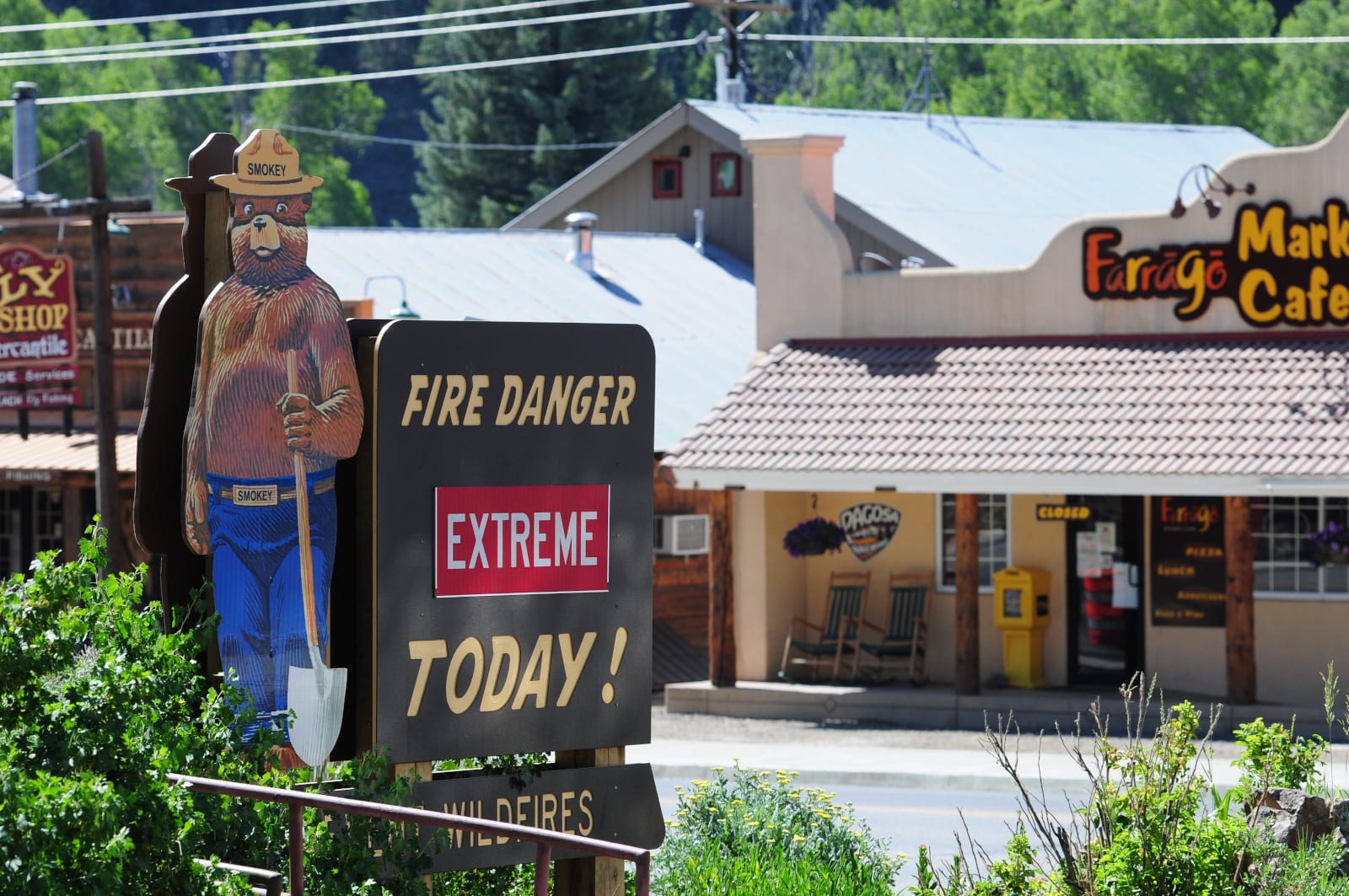 View the current Colorado fire restrictions and dangers. It lists useful links including current fire bans by county and an Active Fire Mapping Program by the USDA.
Smokers:
Responsibly dispose of match lighters and hot cigarette butts. Never toss them or ashes on the ground, especially in the forest.
Yard waste/burns:
Never leave a burning fire unattended.
Put a fire completely out with water and smother it with dirt before you leave it.
Never burn yard waste or garbage in anything besides a 50-gallon drum or an appropriate fire pit.
Never burn anything combustible.
Be mindful of the wind—if it's windy, don't burn anything.
Fireworks:
Be mindful of your surroundings when lighting fireworks—consider wetting down any surrounding vegetation to avoid lighting a fire.
Never light fireworks when it's windy.
To make sure fireworks are completely out, douse used fireworks with water.
Only allow adults to light fireworks.