Corn mazes are a favorite activity amongst friends and family to enjoy the best of the fall season. From short and quick to long and lengthy, we've curated a list of the best corn mazes in and around Denver to get lost in.
Pumpkin patches, haunted houses, and corn mazes, oh my! It's that time of year again. Neighborhood streets are lined with the latest ghoulish decorations and families and friends flock to nearby farms and gardens to pick their pumpkins, and twist and turn their way through a towering labyrinth of corn.
Here are the best corn mazes and pumpkin patches near Denver, CO, in no particular order:
Botanic Gardens at Chatfield Field Farms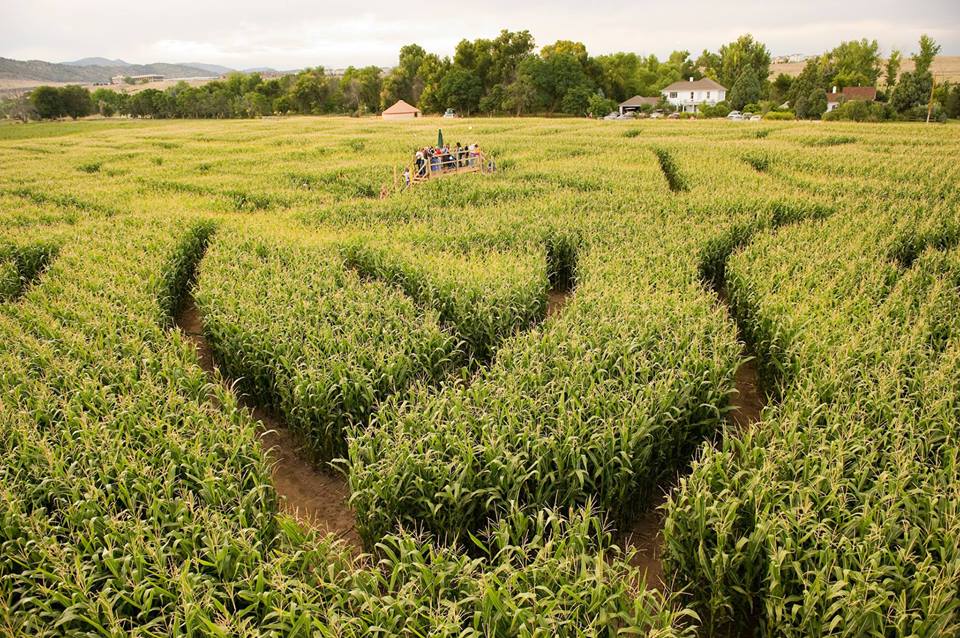 The Botanic Gardens at Chatfield's 7-acre corn maze is perfect for the entire family to explore. Wind your way through seven acres of larger-than-life corn stalks that can be seen from above from the two 15-foot tall illuminated bridges. For kids 10 and under, the gardens offer a mini maze.
This year the main corn maze is a space-themed maze with hidden objects set for visitors to find. To bring an extra level of spook, check out the after-dark corn maze, with no lights to guide you except the light of a glow stick. The corn maze is open Fridays, Saturdays, and Sundays in Littleton.
Cottonwood Farms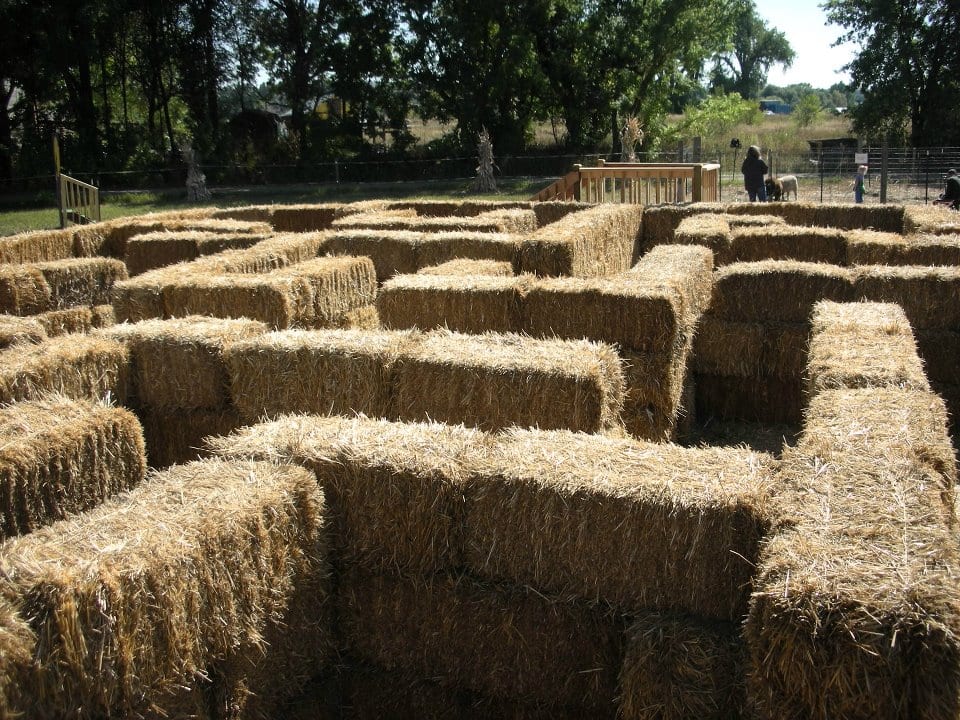 Cottonwood Farms in Lafayette, just 30 miles north of Denver is a family-owned farm that sells pumpkins, produce, and organic winter squash. Pick your own pumpkin, see farm animals and tractors, and explore their corn maze plus their straw bale maze.
Their 4-acre corn maze, cut by hand and not by tractors, offers narrow paths perfect for feeling lost. Designed with children in mind the straw bale maze is a much shorter version of the main corn maze where parents can watch their children pretend to be lost. Free admission for 5 and under / 65 and over.
Open every day from September 23rd to October 31st, 2023, from 10am to 6pm.
Fritzler Farm Park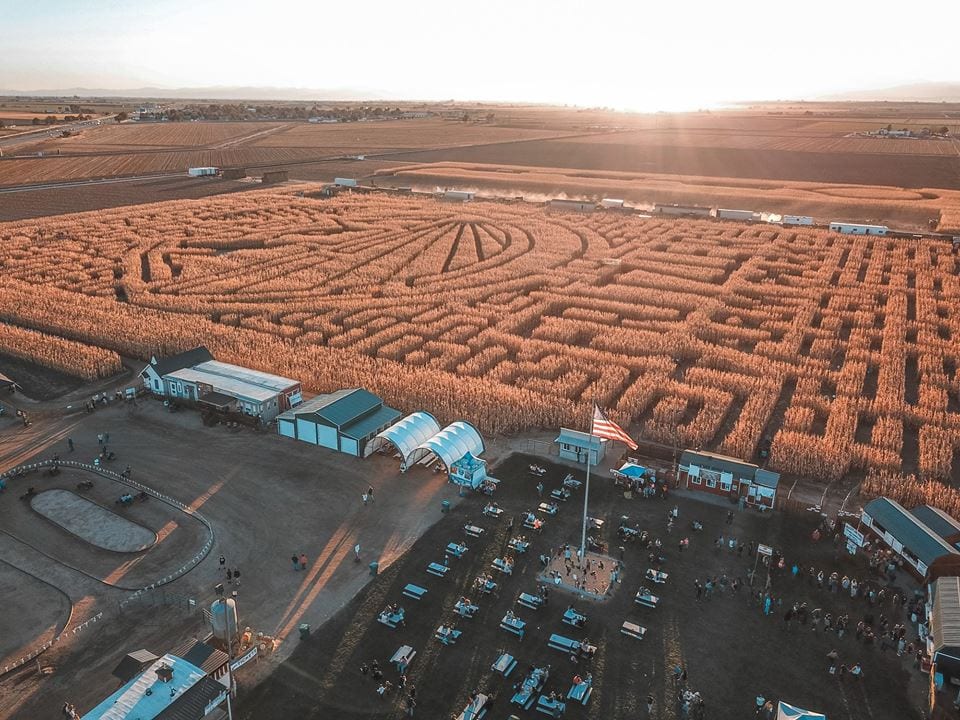 Located in LaSalle just outside of Greeley, the traditional Fritzler Corn Maze is packed with twists and turns guaranteed to bring a bit of fright while finding your way. Several other activities are offered including the ATV rollercoaster barrel train, go-cart tracks, and a pumpkin train. Visitors can even walk through a house made out of pumpkins and launch a pumpkin from their pumpkin cannon.
Give yourself a real scare and try their nighttime paintball adventure, walk through their haunted corn maze, or their iconic Scream Acres, guarantee to scare! Day and season passes are available for access to their various attractions.
This year's season begins September 17th to October 29th, 2023.
Maize in the City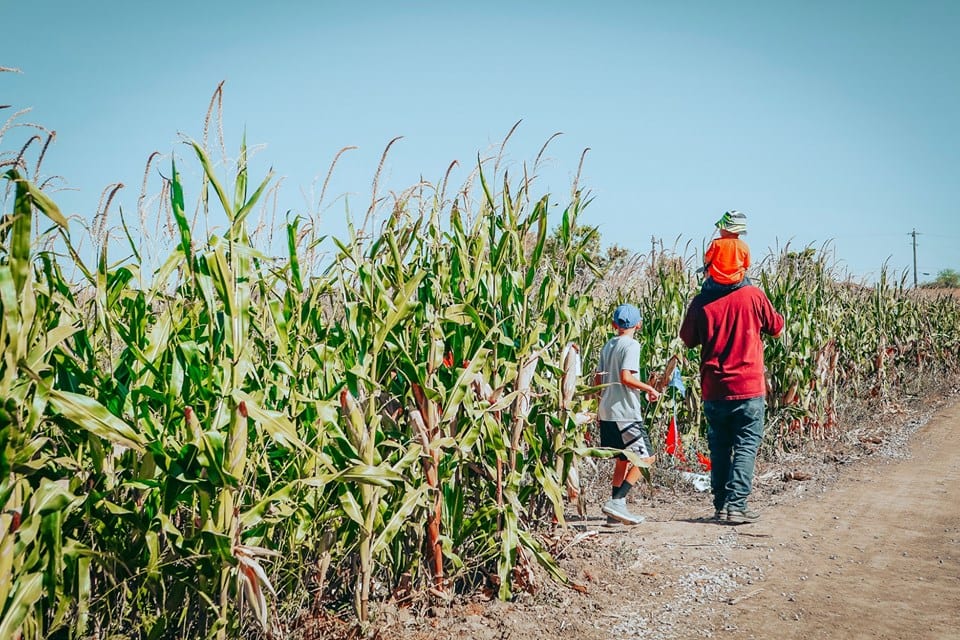 Named as the "best corn maze" by Denver's Westword, Maize in the City is located in Thornton, just ten miles north Denver. The main maze can be explored using a smartphone trivia game to add a bit more fun to your exploration. The crazed corn maze is a 20+ acre maze that will leave you dazed and confused.
And for the kids, they also offer a mini-maze that takes approximately 20 to 25 minutes. Beyond their corn maze, visitors can pick their own pumpkins from the pumpkin patch, let the kids play on the playground, and plop down in the corn kernel box, all for free (all other activities require a fee). You can even launch a husk of corn 50+ feet in the air with their all-new corn launcher.
It runs on select days from September 23rd through Halloween night on the 31st of October.
Anderson Farms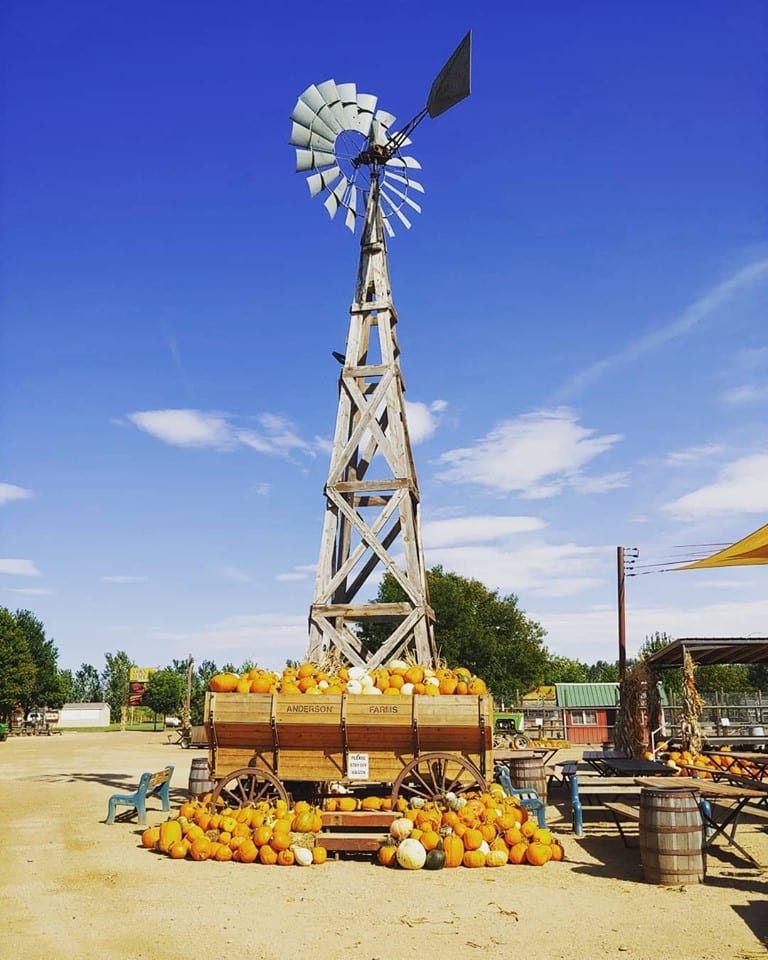 For a classic choice, head out to Anderson Farms in Erie, just 30 miles north of Denver. As Colorado's longest-running corn maze, the 30-acre site features over eight miles of trails, just the right amount to challenge those lost-and-found skills. Play one of three different games.
One of which consists of a crime farm scene investigation, a farm scene tracks where visitors will search for animal tracks inside the corn maze, plus a scavenger hunt to find all eighteen checkpoints hidden within the maze. Don't worry, you don't need to find all to be able to exit the corn maze. Increase the spook factor with their after-dark event including Terror in the Corn and Zombie Paintball Hunt.
Other activities include a pumpkin cannon, Krazy Rainbow maze, petting zoo, and so much more. Anderson Farms is open daily through early November for their fall festival.
Experience Anderson Farms on select nights from September 20th to October 30th, 2023.
Rock Creek Farm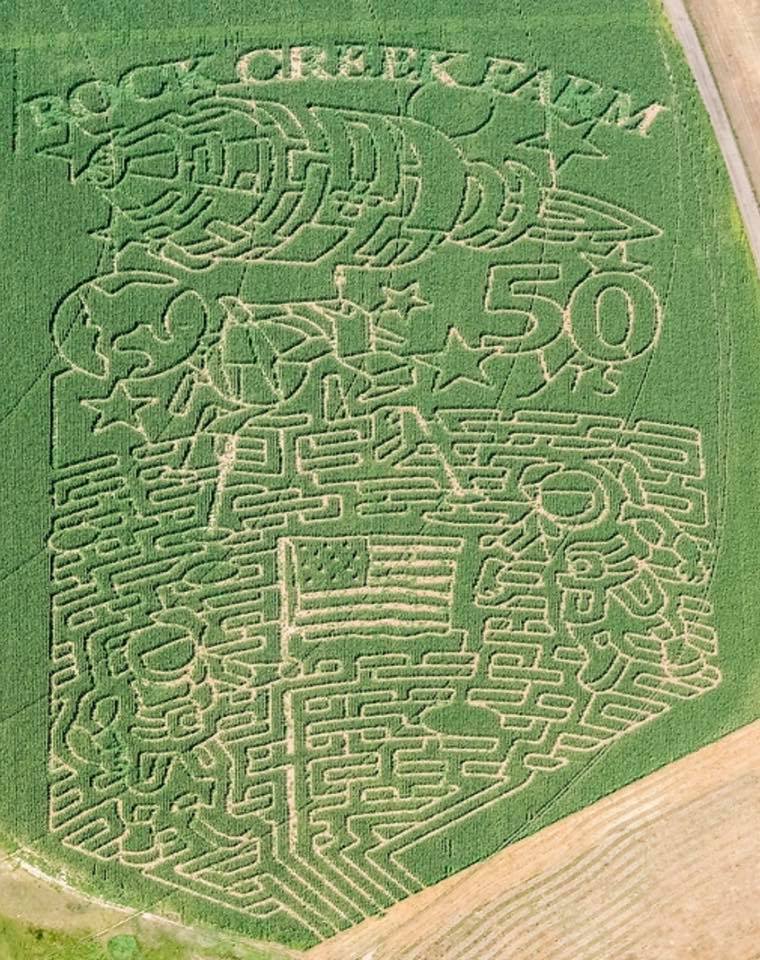 Located in Broomfield, Rock Creek Farm offers 100 acres of a u-pick pumpkin farm, a family fun area, farm animals, and of course a corn maze. In total, the corn maze spans nine miles and offers four intricately designed patterns of different lengths and complexity.
There is a 0.4-mile mini-maze (great for the kids), a 1.4-mile flag maze, a 2.1-mile astronaut maze, and a 4.8-mile lunar module maze. There are also fun corn maze games to play, perfect for the entire family. They are open daily through Halloween.
Mazzotti Farms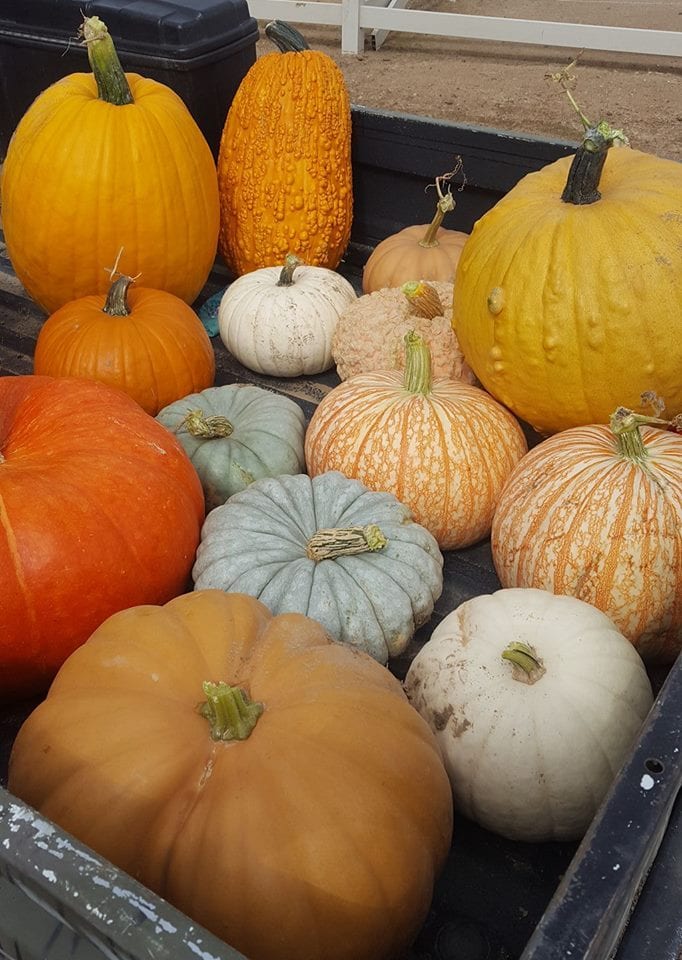 Located in Hudson, thirty miles northeast of Denver, Mazzotti Farms is family-owned since 1982. It's a great farm that celebrates the harvest season with their pumpkin patch, corn maze, and other fun activities.
Boasting a scare-free corn maze, this activity is perfect for the kids. The corn maze isn't the farm's only draw during the fall. Families will also enjoy the pick-your-own-pumpkin patch, a petting zoo, and even a make-your-own scarecrow workshop. It's open to the public on weekends through October.
Miller Farms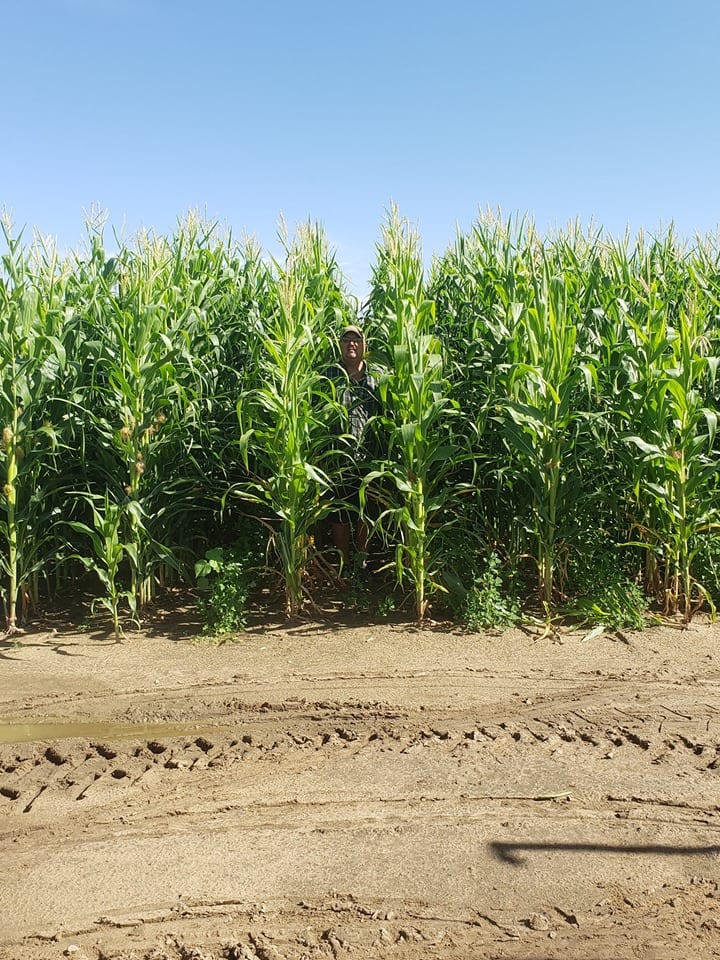 Family-owned since 1949, Miller Farms in Platteville, 38 miles north of Denver, celebrates the season every year with their Fall Festival that starts on Labor Day and runs through mid-November, from 9am to 6pm, daily. Their one-of-a-kind experience gives visitors the opportunity to experience the workings of a real live farm, and harvest your own produce right from the farm.
Activities during their fall festival include the corn maze, enjoy a hayride, tractor ride, petting zoo, and even a hay pyramid. A unique feature of this farm is the "Antique Alley," a collection of antique farm equipment and various farm collectibles all on display for viewing. It runs from September 30th to October 29th, 2023 on Saturdays and Sundays from 10am to 6pm.
Mile High Farms, located in Bennett, has been named Colorado's best pumpkin path and most creative corn maze in previous years. They offer two corn mazes, their larger maze for adults and a mini-maze for kids. There are other available activities such as tractor rides, petting zoo, and unlimited barrel cart rides.
With plenty of corn mazes to choose from near Denver, find your favorite or don't be afraid to try them all…only if you dare!