Whether you're an avid believer in ghosts or a bonafide paranormal skeptic, you have to admit that some of Colorado's hotels are downright creepy. One of the state's famed haunted hotels served as the inspiration for not one but two terrifying horror novels, as well as one of the most iconic films in modern cinema.
Another's basement temporarily housed a morgue during the Second World War––that's not a ghost story by the way, but an actual fact. The fascinating and often chilling stories behind these hotels paint a picture of Colorado's dramatic history.
They buoy the suspicions of some that something lingers on after death in the darkened corners of some of the state's most iconic hotel rooms and luxurious lobbies.
This section contains referral links. If you click through and take action, we may receive a commission, at no additional cost to you. 
Here are some of the possibly haunted hotels in Colorado, in no particular order:
Goldminer Hotel — Nederland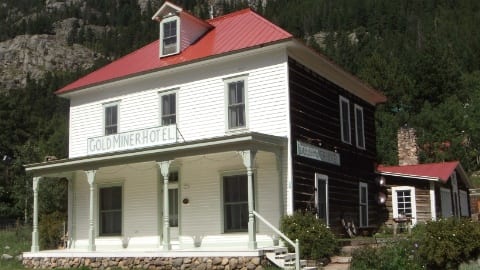 Built-in 1897, Nederland's Goldminer Hotel aims to immerse its guests in nostalgic and hospitable wonder, with home-cooked meals and "A night sky so dark you can see everything," according to their website. Well, depending on what you believe, the hotel is so nice that some formerly living guests refuse to leave.
The owners report hearing about a woman feeling the presence of a "female entity" watching her in her room as she got ready for bed.
In another account, a plumber skeptical of ghosts converted into a fervent believer after turning the building's water off in the basement only to see it running again in the upstairs section of the hotel. After this happened three times, the plumber yelled to no one in particular, "OK, I believe now! Let me finish and get out of here!"
601 Klondike Ave, Nederland, CO 80466 | 303-258-7770
Check prices, availability or book Goldminer Hotel
The Black Monarch Hotel — Victor
When contractor Adam Zimmerli purchased an old hotel in the once-booming mining town of Victor, Colorado, locals emphatically warned him that the building was haunted. But rather than cut his losses and sell or try to scrub out the unholy presences thought to still occupy the building, he decided to own the creepiness by converting the property into a serial killer-themed hotel.
With rooms named after notorious and deeply terrifying serial murderers like H.H. Holmes and Elizabeth Bathory, the Black Monarch Hotel stops at nothing to celebrate the macabre in a setting that already contained a dark past. A recent feature of the hotel published by The Guardian details a historical account that local miners in the area were murdered by gangsters who were hired by powerful corporations.
According to Zimmerli, these same wealthy mine owners suspected of these crimes were known to frequent the hotel back when it was a casino and bordello. Zimmerli claims some of the miners were murdered when the mines they were working in intentionally collapsed with them inside.
Today, the hotel staff says some guests have only been able to stay a couple of hours out of fear. But while the presence of actual ghosts in the hotel and whether memorializing serial killers is a good idea or not are up for debate, it's clear that the Black Monarch has quite a story to tell.
301 Victor Ave, Victor, CO 80860 | 720-585-1709
Check prices, availability or book Black Monarch Hotel
Oxford Hotel — Denver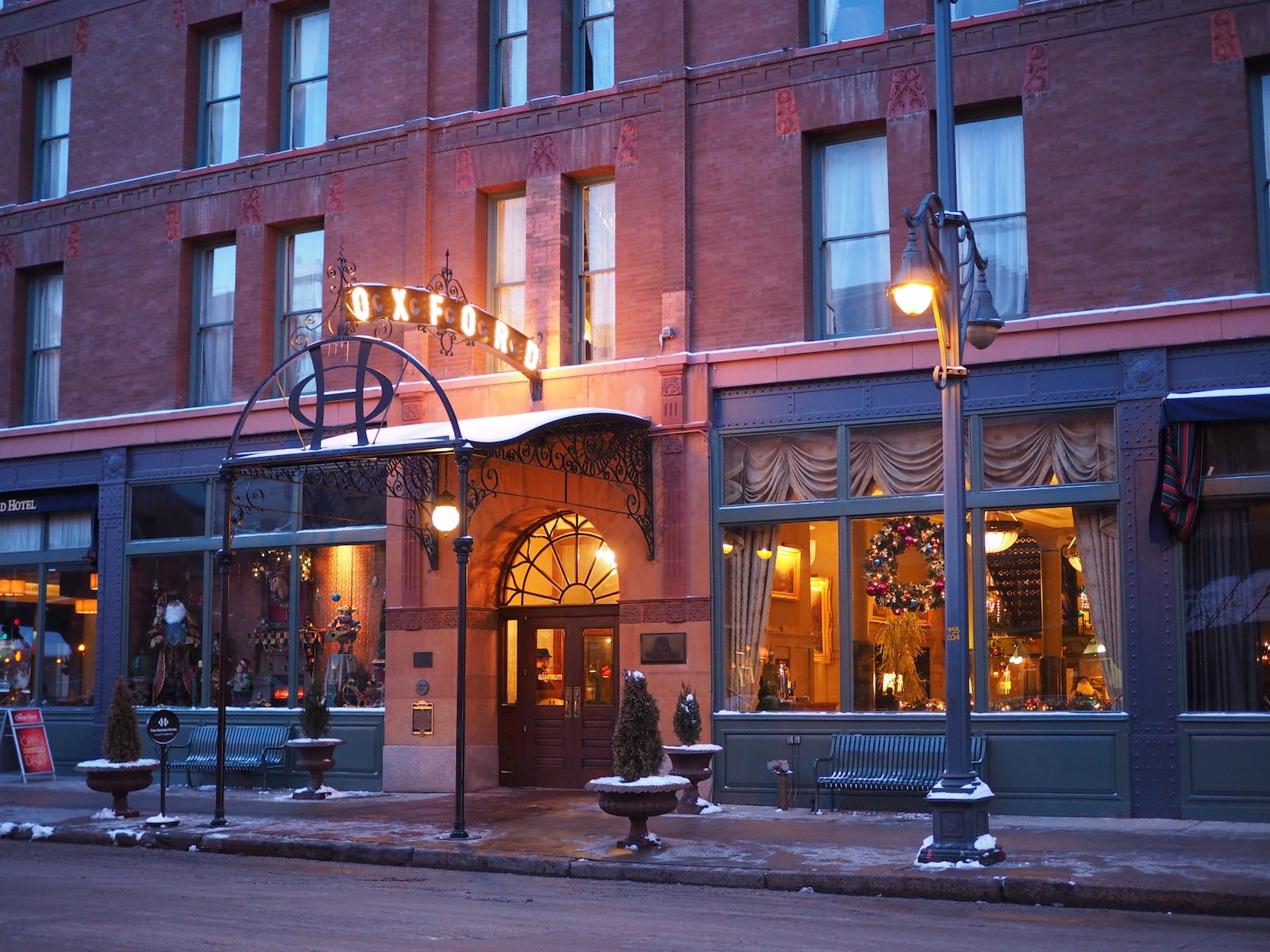 As Denver's oldest boutique accommodation, the Oxford Hotel is associated with some chilling stories, including one involving bathroom stalls miraculously locking by themselves and trapping helpless guests. In 1898, a brutal murder-suicide took place in room 320 committed by a guest named Florence Montague.
Over the years, numerous single male guests staying in the room are said to have complained of sheets inexplicably flying off the bed and their arms being violently pulled. In the Cruise Room hotel bar, bartenders report seeing an old postal worker who matches the description of one who died in the 1930s while trying to deliver Christmas gifts to Children in Central City.
1600 17th St, Denver, CO 80202 | 303-628-5400
Check prices, availability or book Oxford Hotel
Hotel Colorado — Glenwood Springs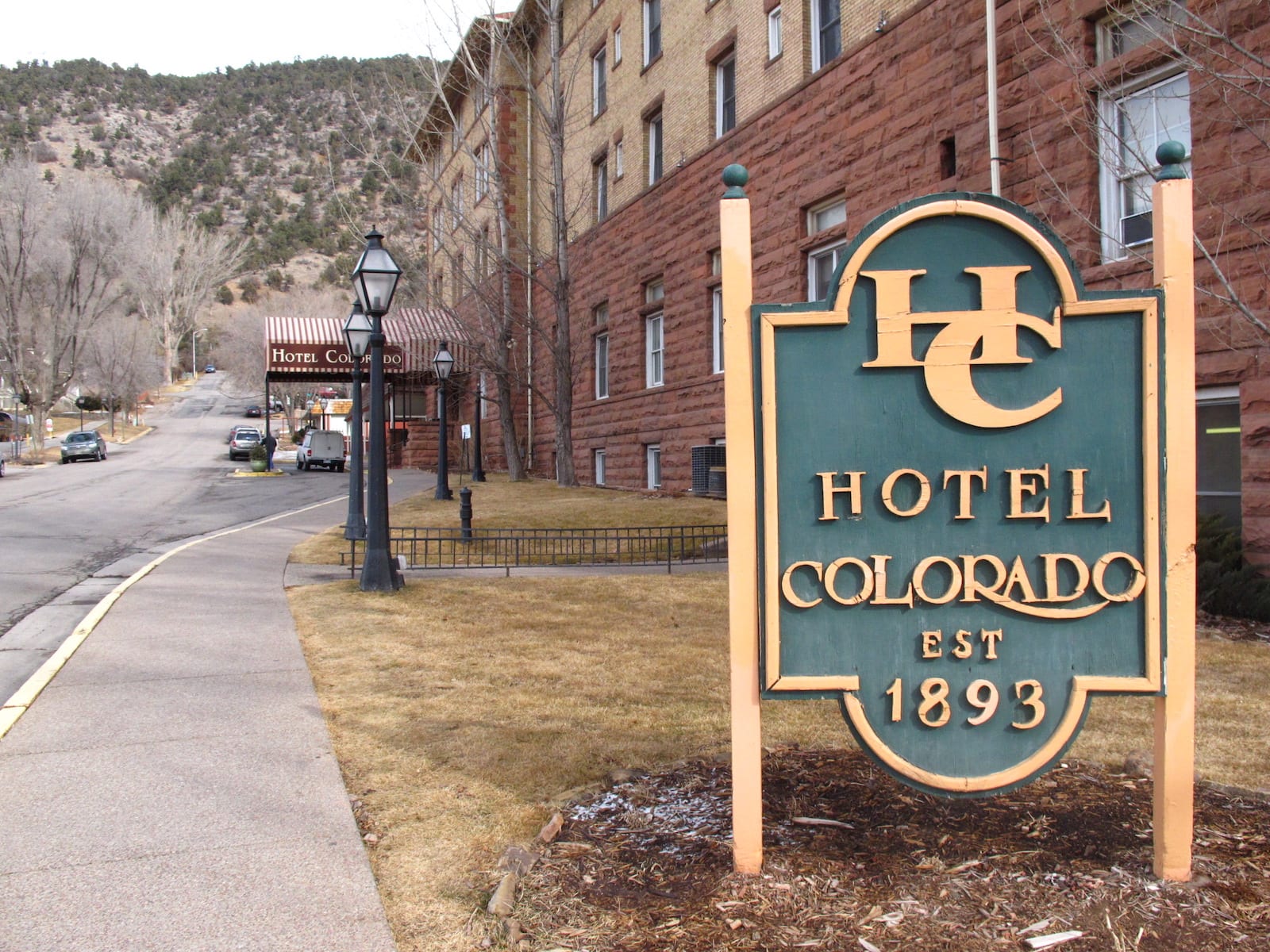 It doesn't take having a firm belief in the paranormal to recognize that the Hotel Colorado is weighed down by grim and storied legacy. Opened in 1893, the hotel's design was modeled after opulent resorts that were common in Italy at the time. The swanky mountain hotel had a bird sanctuary, a Victorian garden, and, in a weird precursor to another famous Colorado destination, a massive indoor waterfall.
Some of the more outlandish and cliched stories about this Glenwood Springs hotel include a curse on the land from Native Americans who were displaced from the spot the hotel now stands. Others predictably feature the ghosts of expired guests wandering the halls and making themselves known in mischievous ways.
But the facts about Hotel Colorado's past are ghastly enough to take some accounts of paranormal activity seriously.
During WWII, the building was converted into a Navy hospital, and dead soldiers were stored in the basement in a makeshift morgue. Since re-establishing itself as a hotel again after the war, visitors and staff frequently claim to witness strange, unexplainable things all over the building, not just in the basement.
Screams believed to emanate from a murdered chambermaid have been heard throughout the hotel. According to its Wikipedia page, the guest room where she was purportedly murdered is now used as a storage room due to an excess amount of paranormal activity.
Other ghostly presences are so frequently seen, heard, felt, and smelt, that they now have names. A ghost affectionately dubbed "Walter" is thought to make himself known to staff and guests through the scent of cigar smoke. Smoking, by the way, hasn't been allowed in the hotel for many years.
526 Pine St, Glenwood Springs, CO 81601 | 970-945-6511
Check prices, availability or book Hotel Colorado
Stanley Hotel — Estes Park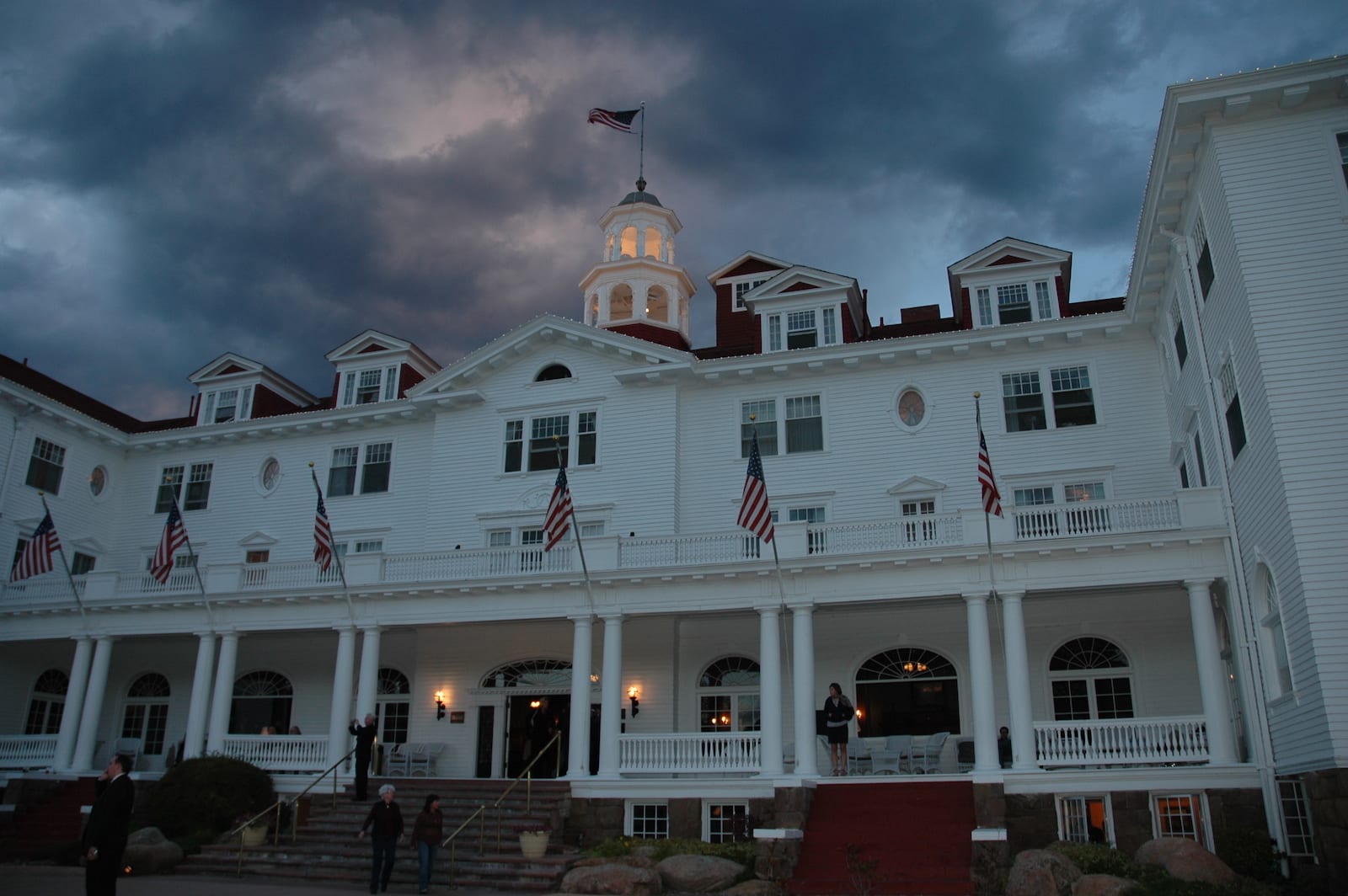 In the 1970s, the Stanley Hotel had fallen into grave disrepair and was perilously close to being torn down. Opened originally as a residence in Estes Park in 1909 before becoming a hotel, a lack of investment and attention slowly eroded The Stanley's grandeur and prestige over the decades until a young author by the name of Stephen King gave the hotel an unexpected lifeline.
After a single night at the hotel, King was inspired to write The Shining, and later Pet Cemetery after seeing The Stanley's curious grave sites for expired pets. During the night of his stay, King and his wife, author, and philanthropist Tabitha King, were the only guests in the hotel, which was slated to close for the winter the following day.
King recounts on his website having a dream of his three-year-old son running through the hotel corridors and being chased by a firehose. Covered in sweat, he woke with a violent jerk and developed the idea for The Shining by the time he finished his cigarette.
As terrifying and consequential as King's experience was, it doesn't tell us whether the Stanley Hotel is haunted or not. However, countless accounts of unexplained phenomena have earned it the reputation of being one of the most haunted hotels in America. Guests have reported seeing a ghostly figure on the fourth floor and feeling the weight of an invisible presence sitting on their bed.
333 E Wonderview Ave, Estes Park, CO 80517

| 970-577-4000
Check prices, availability or book The Stanley Hotel
Patterson Inn — Denver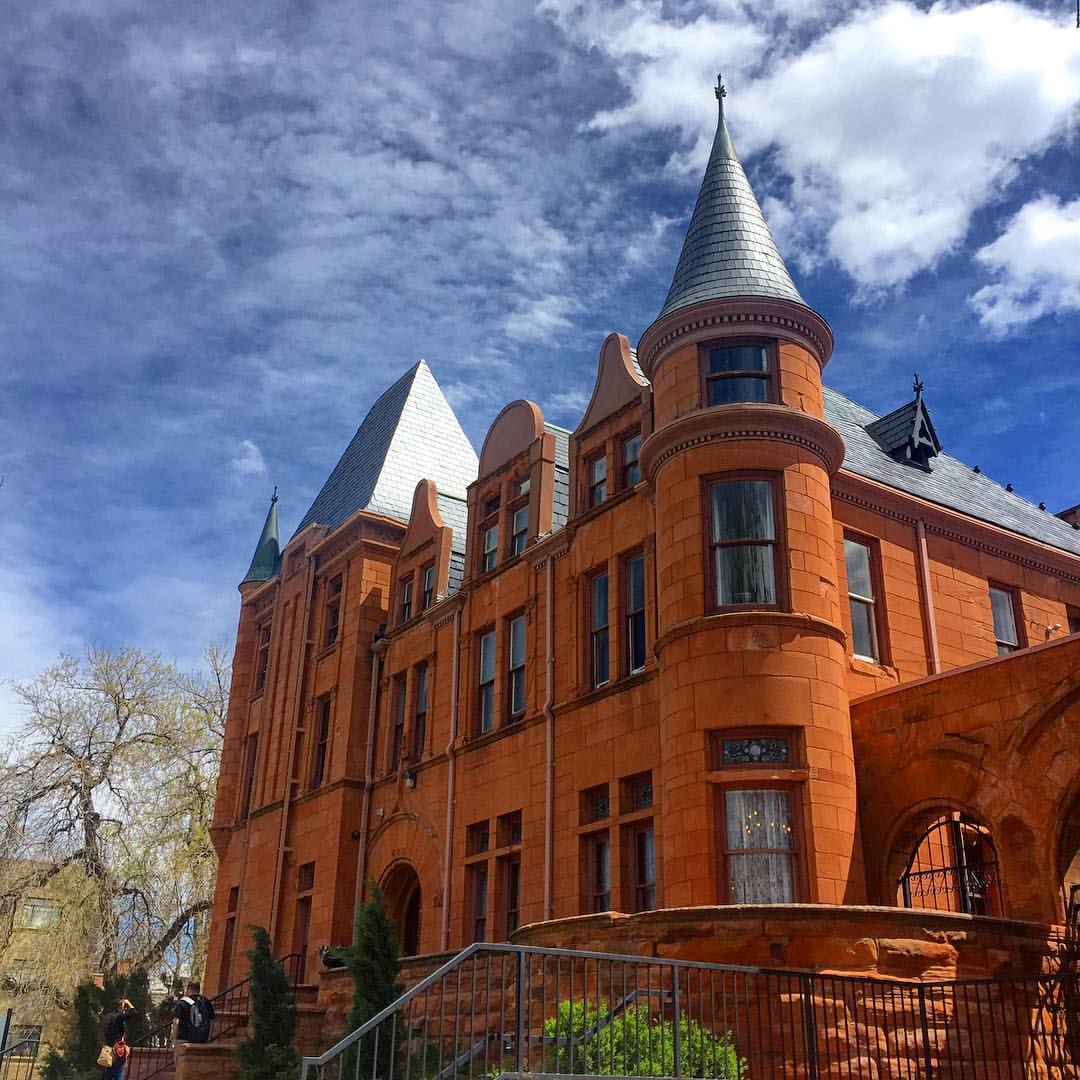 With charming brownstone facing and ornate, storybook spires, at first glance, the Patterson Inn looks like nothing more than a stately Capitol Hill mansion. Constructed in 1890, this building is one of the oldest in Denver––and one of the most haunted, according to some.
During the 1970s, the Patterson Inn underwent renovations, which is when strange things began to occur around the property.
Construction crews were fed up after arriving at the hotel to see their work undone multiple times, so they brought in guard dogs to keep vandals away from the site overnight. The following morning, the dogs were found dead on the sidewalk. Construction workers at the scene believed they'd jumped from a third-floor window.
Today, the mansion is known for converting paranormal skeptics into full-blown believers, as portrayed in the documentary film The Castle Project. While critics panned the documentary for playing up supernatural experiences and its palpable corniness, many believe that true and unexplainable events are a regular occurrence at the Patterson Inn.
420 E 11th Ave, Denver, CO 80203 | 303-955-5142
Check prices, availability or book Patterson Inn
Hand Hotel B&B — Fairplay
For decades, Fairplay's Hand Hotel has been the location of some of the most terrifying or outlandish claims of paranormal activity, depending on who you ask. In 2010, a paranormal investigator claimed they were touched by an apparition that left a "burning sensation" on their body. Others claim a "demonic dog" lurks in the building's basement.
But while these claims might be quickly dismissed by some, the hotel's ghostly reputation was serious enough to inspire a news crew to film a story about ghostly happenings there during the 1980s. Now available on YouTube, interviews of the staff portray a hotel that was constantly haunted by mischievous and sometimes threatening spirits.
By the end of the segment, unexplainable events caught on tape seemed to have convinced the news team that the hotel staff members were being truthful. Unlike other hotels that embrace their haunted reputations, these days the Hand Hotel seems to pride itself more on its quaint, nostalgic trappings than on ghosts or demon dogs.
531 Front St, Fairplay, CO 80440 | 719-836-3595
Check prices, availability or book CALL
The Victor Hotel — Victor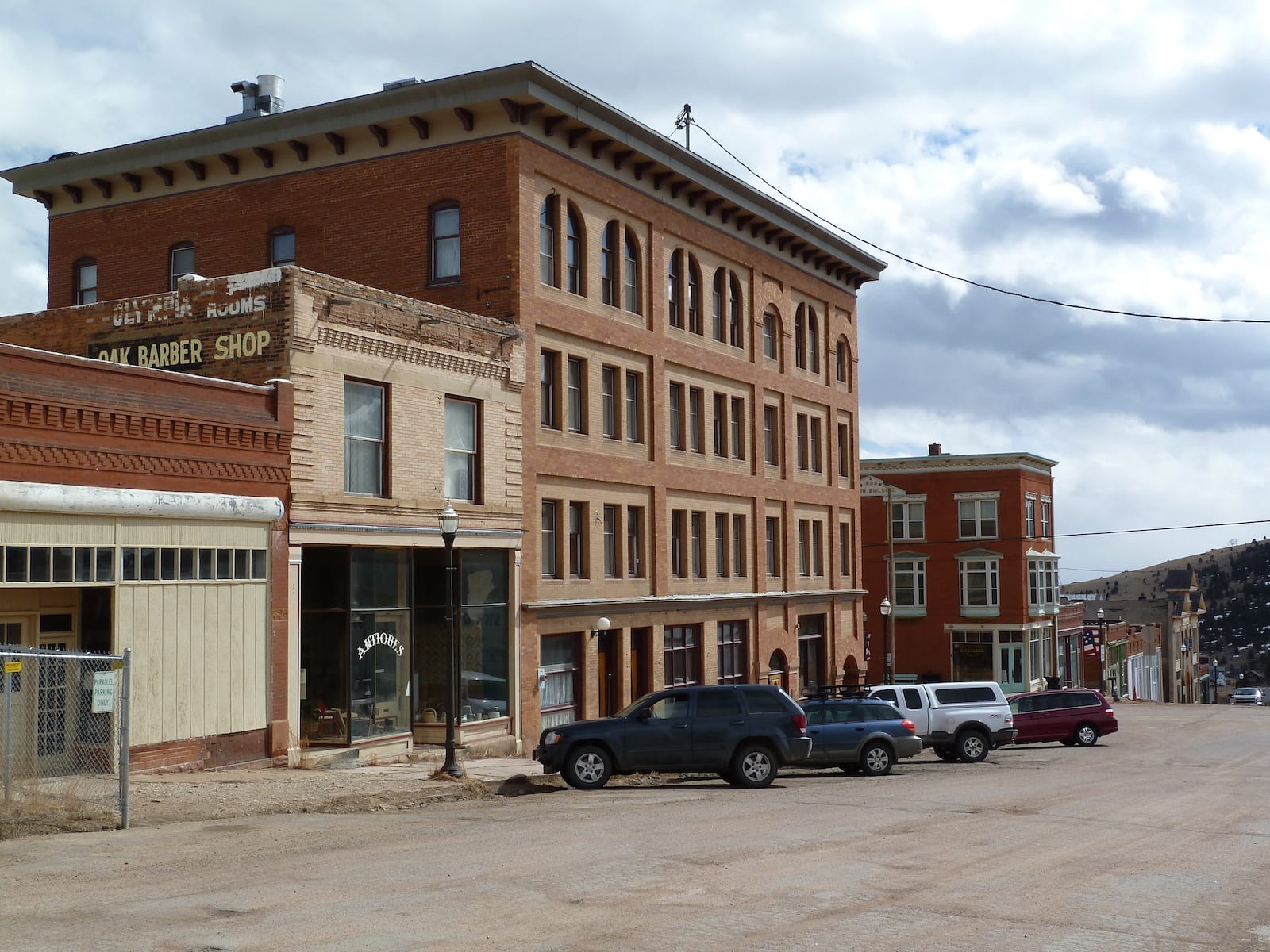 High atop the Rocky Mountains at 9,708 feet, the historic mining town of Victor is among Colorado's most elevated communities. The town is so high, in fact, that graves can't be dug during the harsh winters when the ground freezes over.
After the Victor Hotel was rebuilt after a fire devastated the building in 1899, it was used––for some ungodly reason––as a "holding cell for the dead" during the winter months as locals waited for the ground to thaw.
Dead bodies were thrown onto the elevator and stored on the fourth floor where they'd wait to be transferred to their final resting places. Unsurprisingly, guest accounts describe a whole lot of terrifying things happening on the fourth floor, including headless and limbless figures popping up in rooms and roaming the hallways.
What is surprising is that the Victor Hotel makes its fourth floor avoidable for guests and that some willingly book rooms there in hopes of catching a glimpse of something spooky. Other phenomena are regularly said to occur at the hotel, such as kitchen utensils being thrown across the room, visions of misty figures accompanied by bursts of cold air, and the elevator traveling from floor to floor all by itself.
321 Victor Ave, Victor, CO 80860 | 719-689-3553
Check prices, availability or book Victor Hotel
Brown Palace Hotel — Denver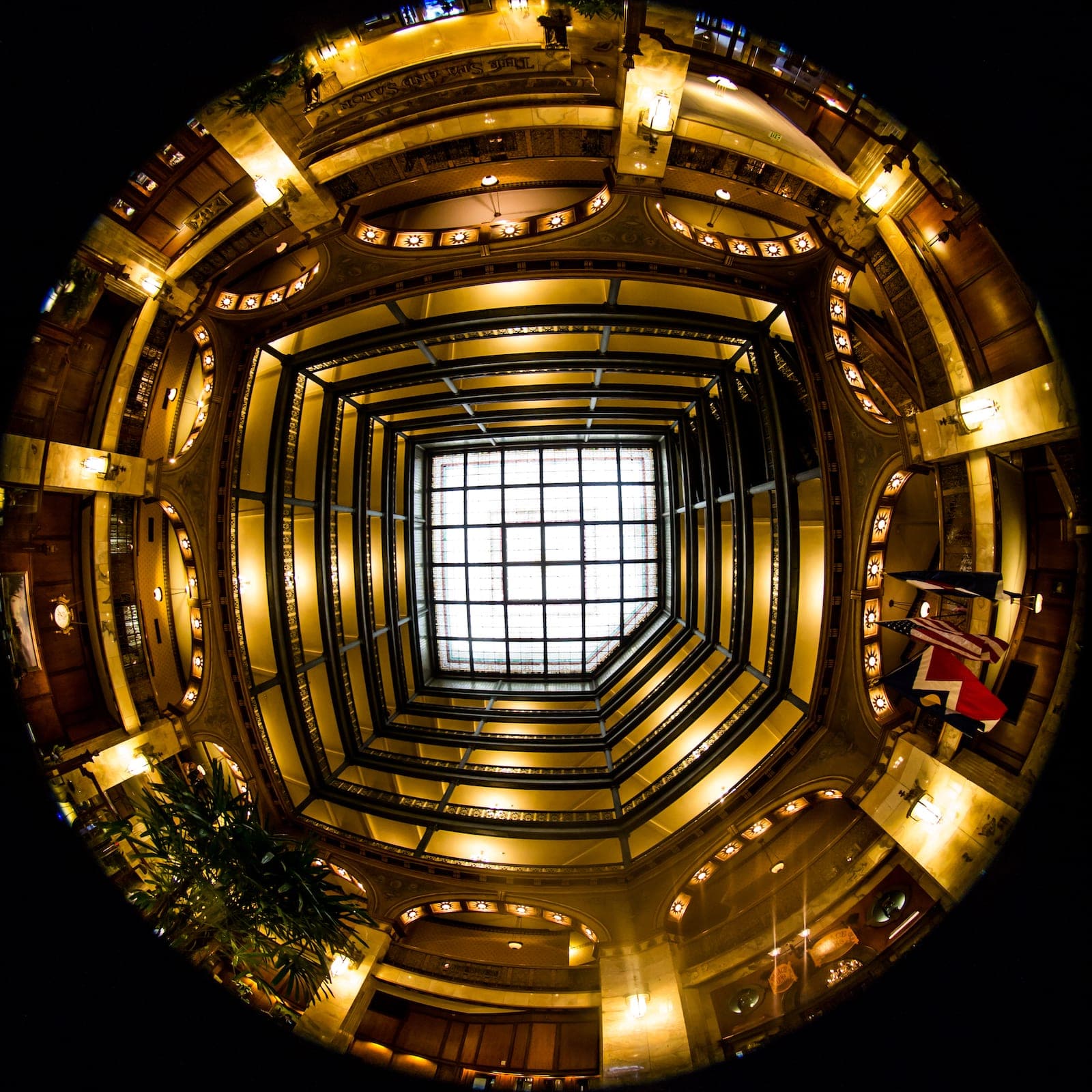 If you live in Denver, the strange and historic site of the Brown Palace Hotel is probably something you're used to. In fact, you might have had high tea or a fancy cocktail here at some point. But, according to some, this iconic Denver location is the site of some creepy and unexplainable happenings, particularly in the Brown Palace Club, which served as campaign headquarters for Dwight D. Eisenhower long ago.
One of the more unsettling accounts includes sections of the club's carpet moving around and "crawling" as if it were alive. Multiple witnesses have reported seeing visions of a railroad conductor adorned with a uniform from the late 1800s.
In 1911, two men were shot, including an innocent bystander, in a crime of passion in the hotel's "Marble Bar." If you're prone to the belief that ghosts stick around after traumatic deaths or unfinished business, the souls of those murdered during that tragic event could still be lingering around the hotel today.
321 17th St, Denver, CO 80202 | 303-297-3111
Check prices, availability or book Brown Palace Hotel
That's a roundup of some of the spookier Colorado hotels with reported ghost sightings. Happy haunting and sweet dreams!