Located within the Oxford Hotel in Lower Downtown (LoDo) Denver, the Cruise Room is a relic of post-prohibition glamor. With its art deco aesthetic, moody red lighting, and a jukebox of jazz music, patrons can step into the past while enjoying posh cocktails in their intimate black booths or at the adjacent bar.
Cruise Room is the longest operating bar in Denver, serving the city's swankiest since 1933.
History and Design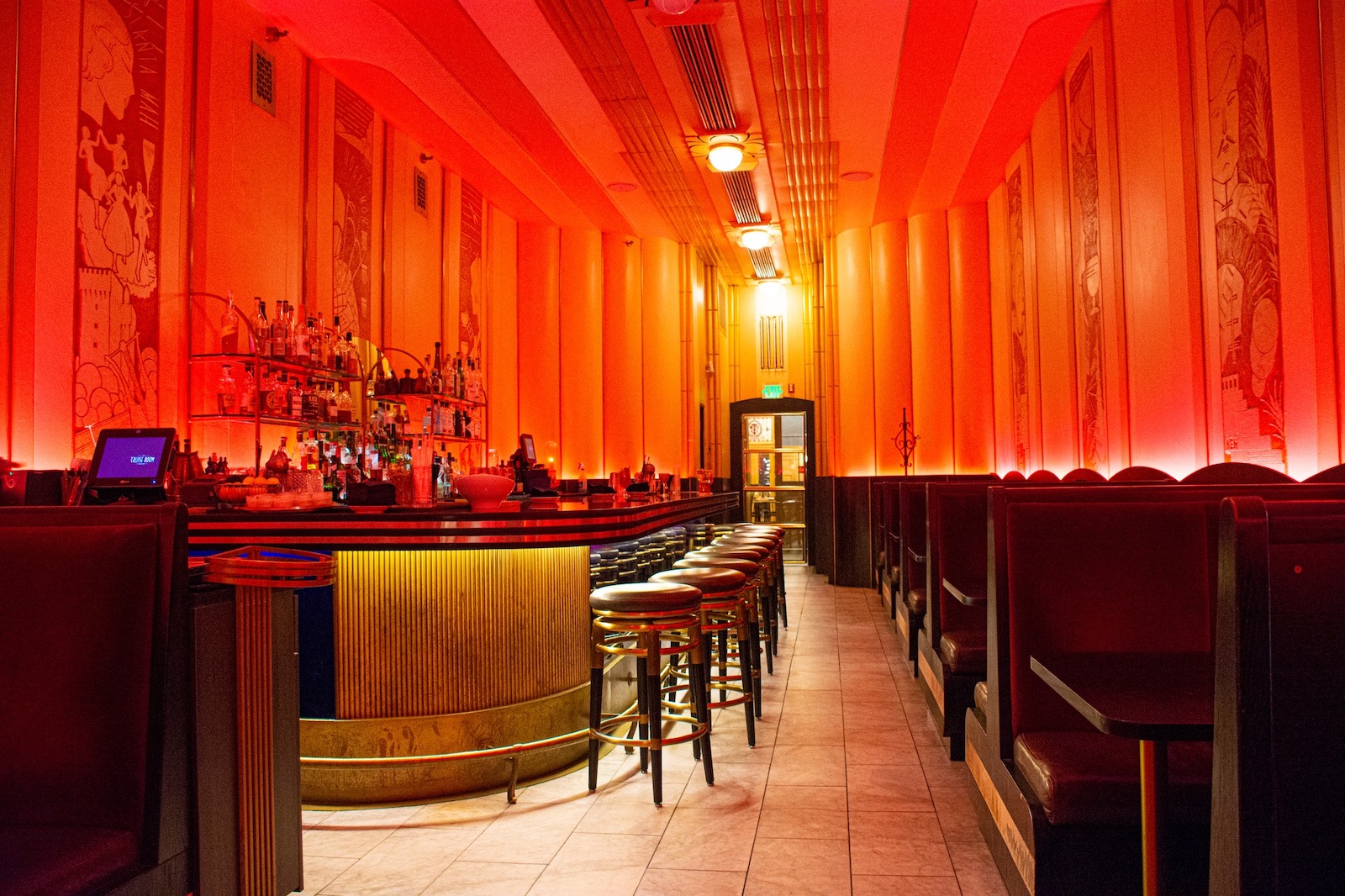 The Oxford Hotel first opened in 1891, making it the oldest running hotel in Denver. It was intended to serve those coming in through the newly built Union Station nearby, as railroads allowed a surge in travel and migration.
Frank E. Edbrooke, recognized for his considerable contributions to the architecture of Downtown Denver, was behind the Oxford's original design. It featured a bar that in the following decades would be transformed into the illustrious Cruise Room.
This space continued to serve throughout Prohibition as a speakeasy, building its reputation as an exclusive yet inviting drinking destination. The Cruise Room officially opened its doors the day after Prohibition was repealed and has successfully retained its vibe of formerly forbidden fun.
Its design and decor take inspiration from the Observation Bar, a lounge that once served travelers aboard the Queen Mary. Perhaps its most intricate feature is the large panels adorning the walls carved by Alley Henson. The panels have been preserved throughout the decades and commemorate toasting traditions from different corners of the world.
The hotel's deep roots have given way to multiple ghost stories. Perhaps the most well-known is that of the Cruise Room's most regular customer, a peculiar postman reported by multiple workers who guzzles down his beer at the bar while the bottle remains full. Legend has it, in the 1930s the poor soul set out to deliver Christmas gifts to the children of Central City but succumbed to the harsh weather conditions before completing his mission.
Cocktails and Cuisine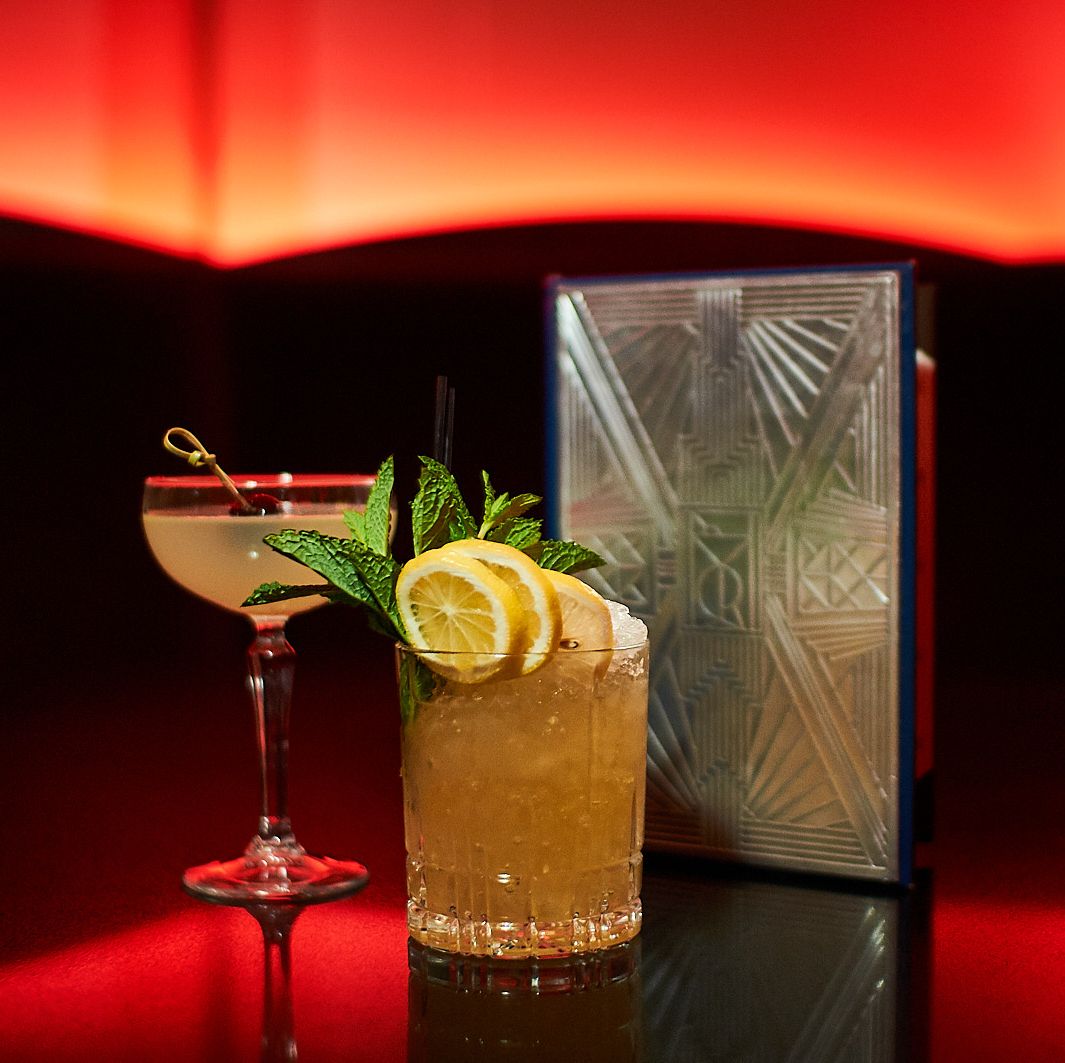 The comprehensive drink menu offers a long list of vintage-inspired cocktails, wine, beer, and a full liquor selection. Don't miss out on trying one of their famous martinis that has been mastered throughout the last century.
Though the Cruise Room's food menu is limited, guests can snack on a selection of savory small plates, including caviar, kafta, oysters, and calamari. For those with a larger appetite, the Oxford Hotel's attached restaurant, Urban Farmer is just around the corner and offers a full dinner menu. This well-hidden cocktail lounge is the perfect pre or post-dinner stop, within walking distance of some of the greatest restaurants in LoDo.
Details
Address: 1600 17th St, Denver CO 80202
Phone: 303-262-6070
Hours: Sun-Thurs: 5 pm to 10 pm, Fri-Sat: 5 pm to 11 pm