There's no snow required to glide down Colorado's mountains on your butt! Come summer, several resorts in Colorado offer alpine slides and coasters for thrill-seekers and warm-weather travelers. Some of the mountain coasters are even open in the winter!
If you're looking for the ideal place to spend your vacation, Colorado's Rockies are waiting for you. It's a magnificent destination with fabulous nature, comfortable resorts, friendly people, and charming culture. Many of the ski resorts turn to fun adventure parks during the summer, providing a theme park-like experience in the heart of the mountains. Colorado also boasts its fair share of traditional amusement parks, most located around Denver.
Best Alpine Slides and Coasters in Colorado
In the Rockies you can find breathtaking activities regardless the season. From winter skiing, snowboarding and tubing to summer mountain biking, hiking, camping, and boating. Some ski resorts also take care of the tourists who prefer to have their vacation in summer. You don't have to wait until the slopes are covered with snow to slide down them.
You can try an alpine slide or mountain coaster, which allows hitting amazing slopes at soaring speeds even when it's hot outside. Alpine slides and coasters are extremely popular in Colorado due to the length of sliding tracks and beautiful landscapes. Let us look at the best seven places in Colorado where you can try this exciting activity.
1. Winter Park's Alpine Slide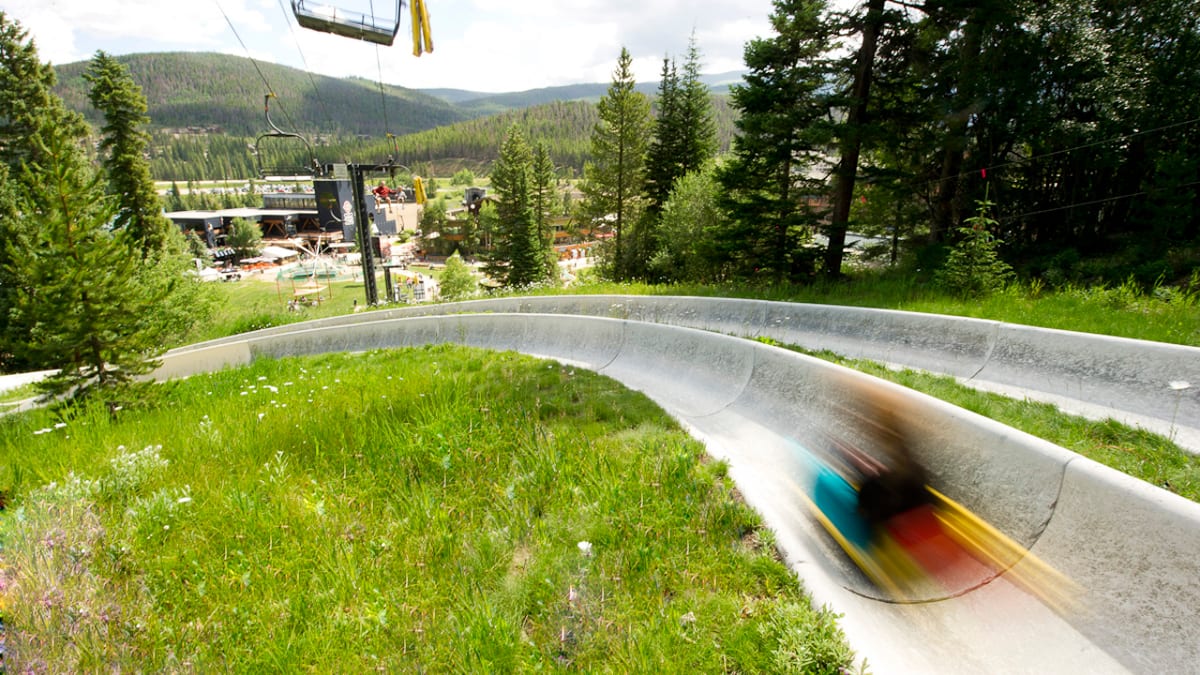 This park deserves to be at the top of the list because it's the longest alpine slide in the state. Its length is 3000 feet (more than 900 meters) so the rider has enough time to realize what's going on, handle the speed, and take in the sights.
Many bends, different angles, changing views, and entertaining track will leave you wanting more. The Winter Park Alpine Slide operates from early June to the first of October.
2. Glenwood Caverns' Alpine Coaster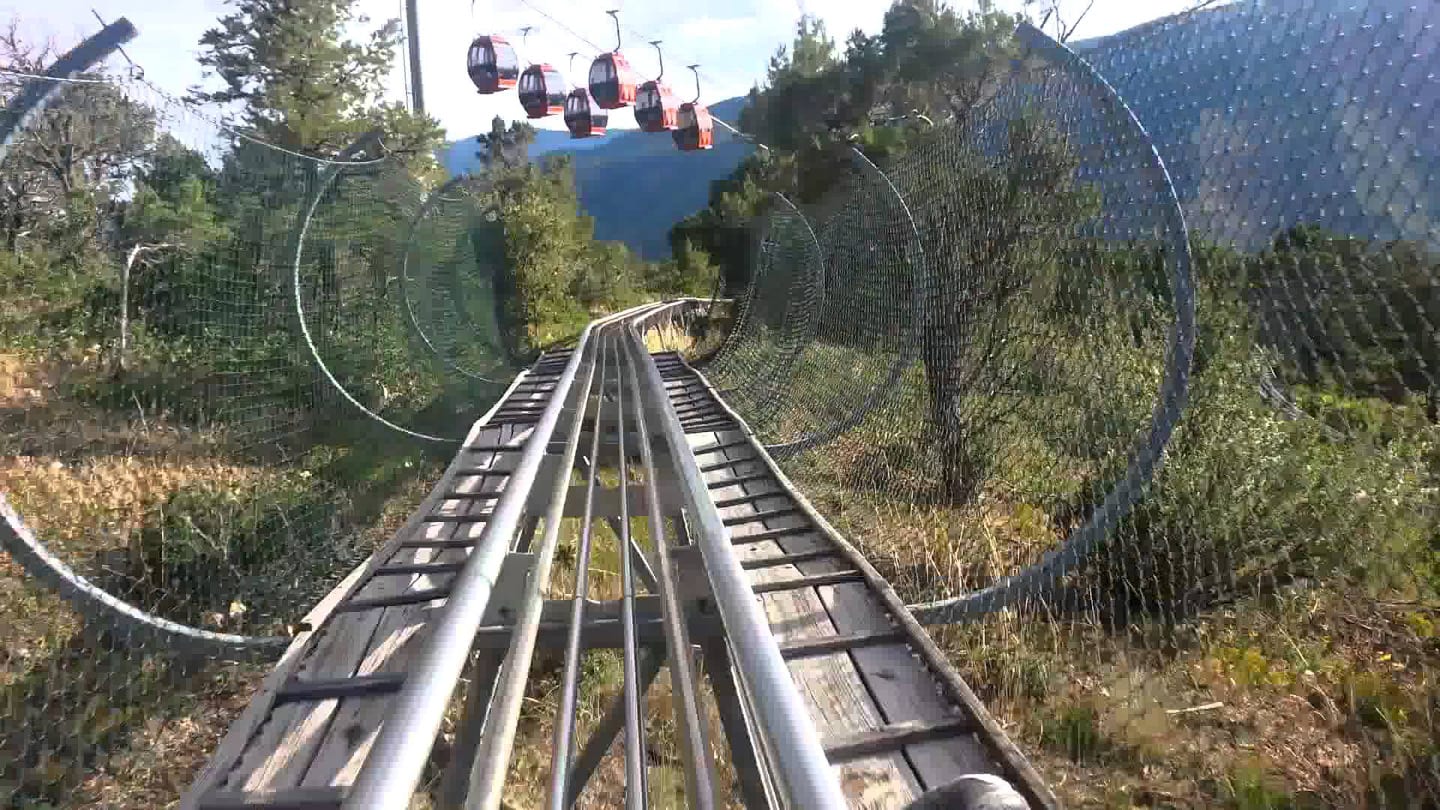 The alpine slide in this park is slightly different. It's actually an alpine coaster. The car here is fixed to the track, not just placed on it. It allows racing 3,400 feet downhill without being thrown out and you still control the speed on your own.
The great thing about this Glenwood Springs alpine coaster is that after you've reached the bottom, a special mechanism pulls you back up. This means, that you have a double excursion (down and up) that gives you more time to enjoy it.
3. Breck's Alpine SuperSlide & Gold Runner Coaster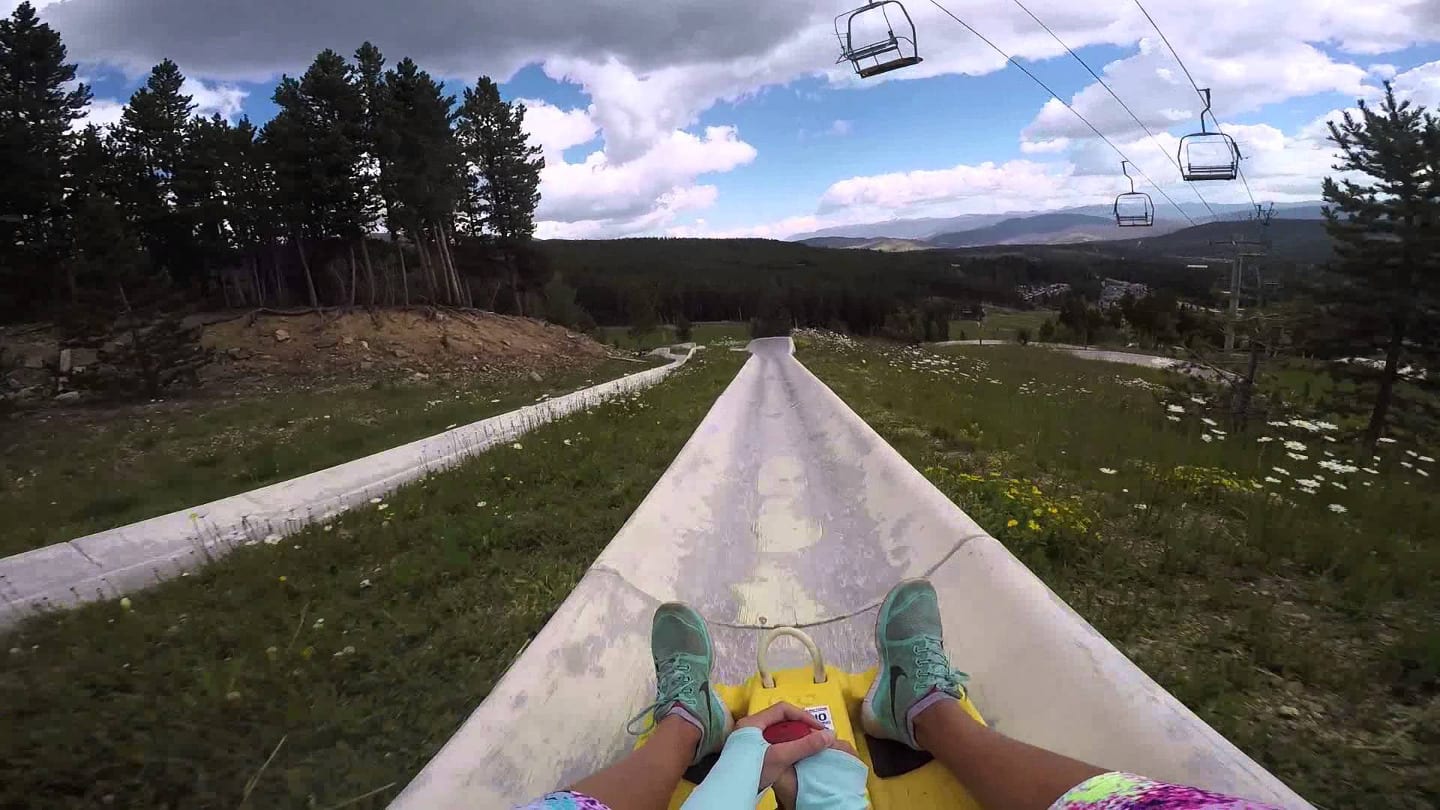 This resort offers you three classic slide tracks and one coaster track. Three alpine slides run 2,600 feet and are open each summer. A fixed car on the Gold Runner Alpine Coaster track drives you down the mountain 2,500 feet, and operates both winter and summer.
Thanks to that diversity, you can try both an alpine slide and coaster in Breck, and decide which of them you do like more. No matter what you choose, you will find it enjoyable and breathtaking.
4. Steamboat's Howler Alpine Slide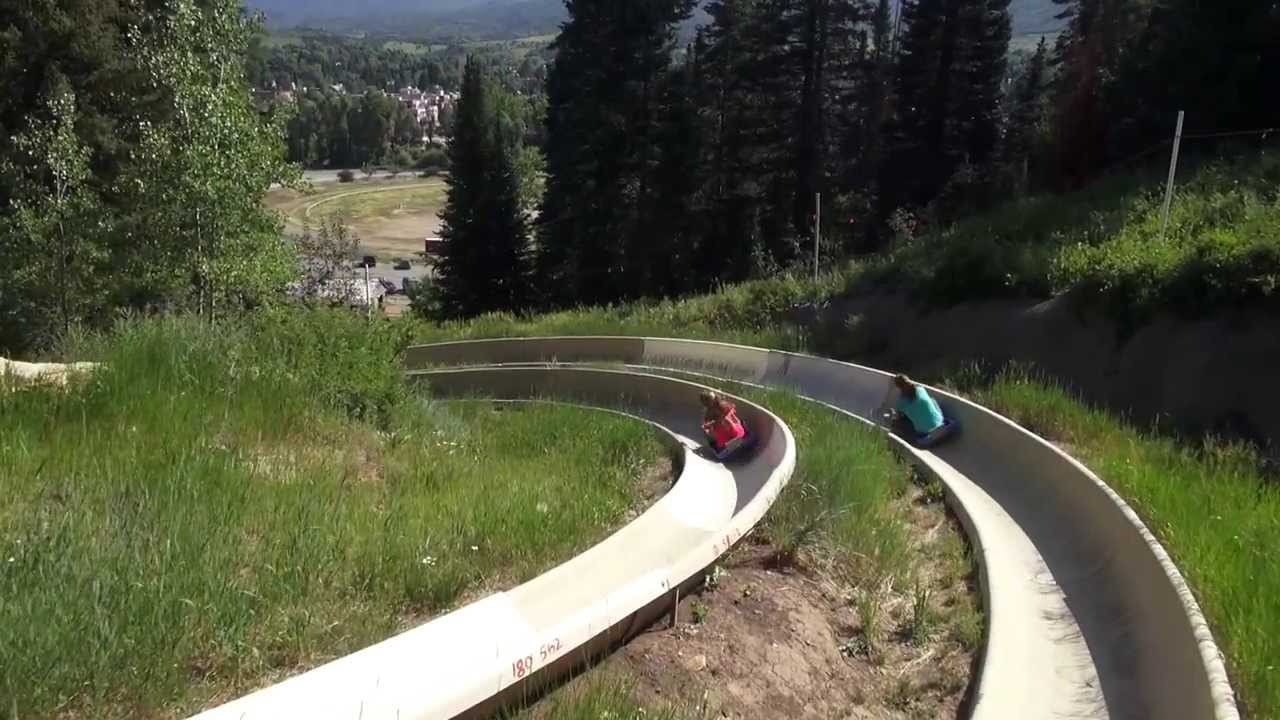 A scenic chairlift takes you to the top of Steamboat's Howelsen Hill where each summer The Howler Alpine Slide operates. Here you can enjoy amazing mountain views and then slide down 2,400 feet of bent track.
The Howler Alpine Slide features a long fun track, interactive ride, and amazing nature. Combined they make Howelsen Hill a fun part of anyone's Steamboat summer itinerary.
5. Durango's Alpine Slide at Purgatory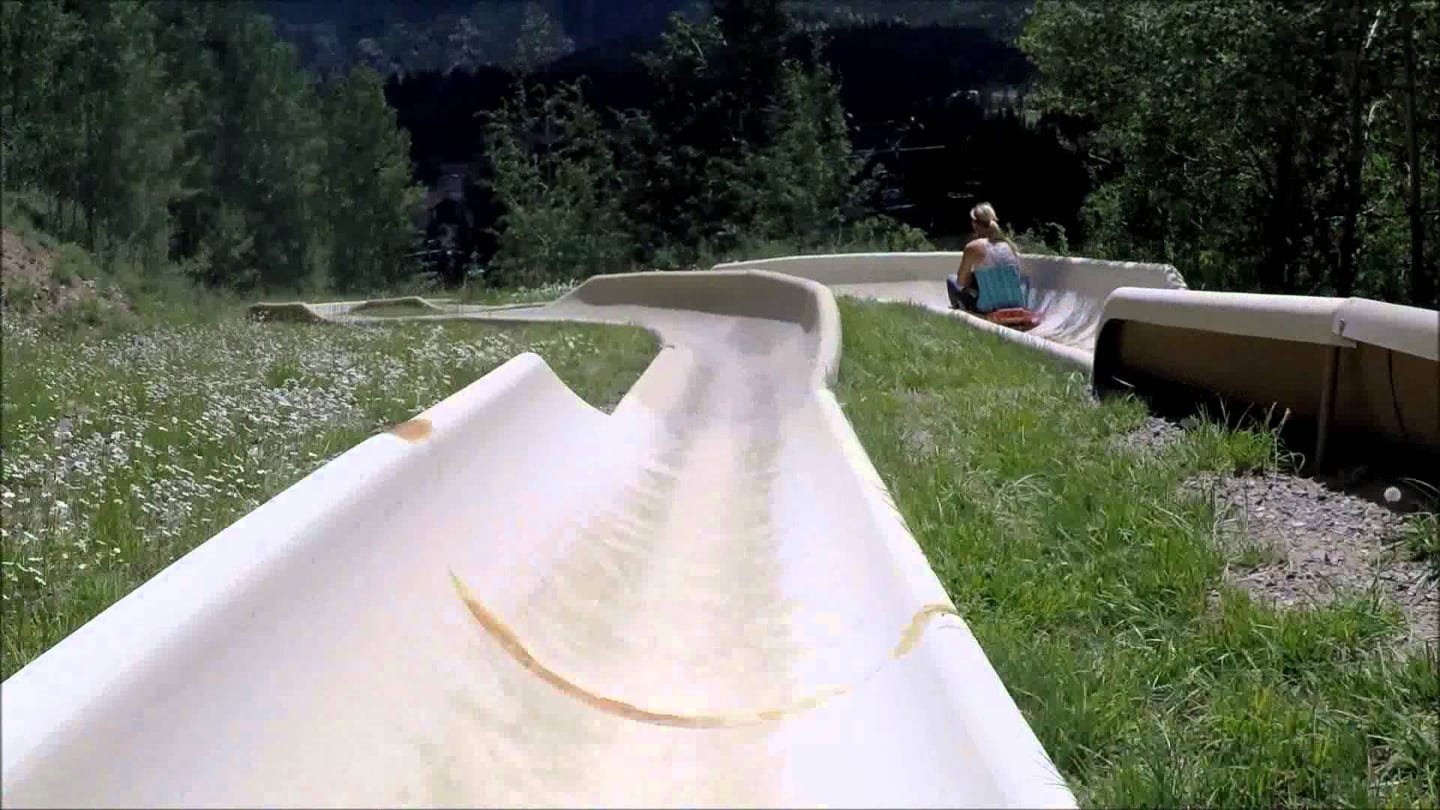 Durango's Purgatory Resort is home to Southwest Colorado's only alpine slide. Enjoy gliding down the angled mountainside, covered by wildflowers, all summer long. There's also zip lining, rock climbing wall and other activities at Purg's base area.
It's up to you whether to rush down the slope rapidly or to have an unhurried ride. You are in complete control of your speed at Purgatory Alpine Slide.
6. Aspen's Breathtaker Alpine Coaster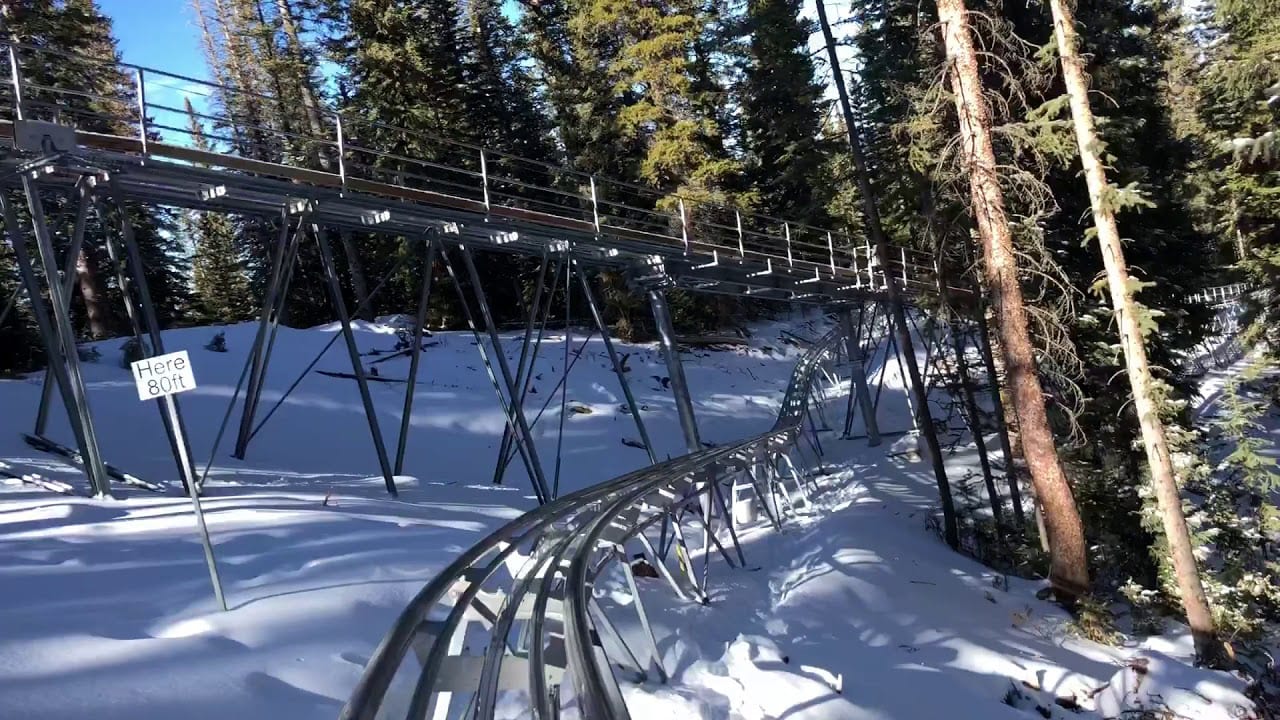 Soar on an elevated track at speeds up to 28 miles per hour. Aspen's Breathtaker Alpine Coaster entertains thrill seekers year round, during both winter and summer.
Winter guests can enjoy unlimited rides and snow tubing for a two hour session with the Activities Pass. The Lost Forest is Aspen's alpine Adventure Park, opening for the first time in summer 2018, and features zip lines, biking trails, ropes challenges and climbing walls, in addition to the riveting alpine coaster.
7. Steamboat's Outlaw Mountain Coaster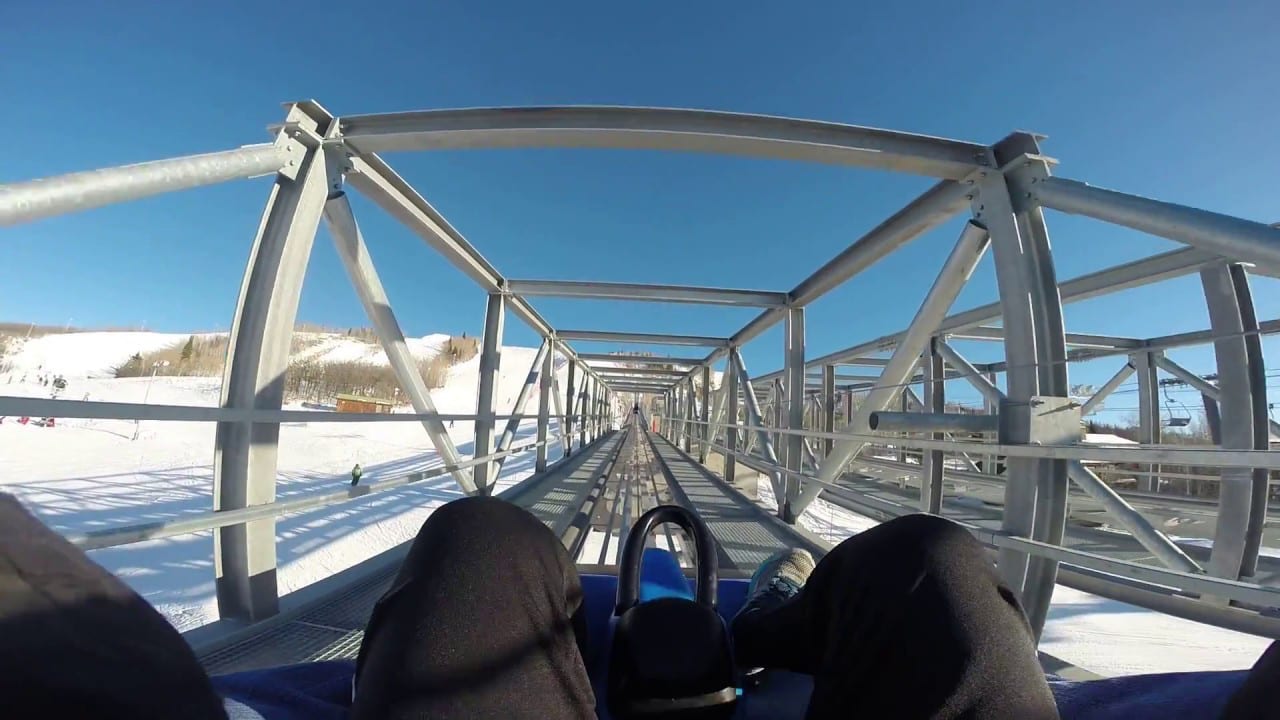 Opened for the first time during the 2017-2018 ski season, Steamboat Ski Resort boasts the longest alpine coaster in North America! Steamboat's Outlaw Mountain Coaster delivers you 6,280 linear feet over ten minutes. It's open during both the winter and summer seasons.
400 feet of vertical and heights of up to 40 feet over the ground make this a must-do in Steamboat Springs. Passengers at least 38 inches tall and 3 years old will enjoy speeds up to 27 mph. The track features dips, spins and 360 degree circles.
8. Vail's Forest Flyer Mountain Coaster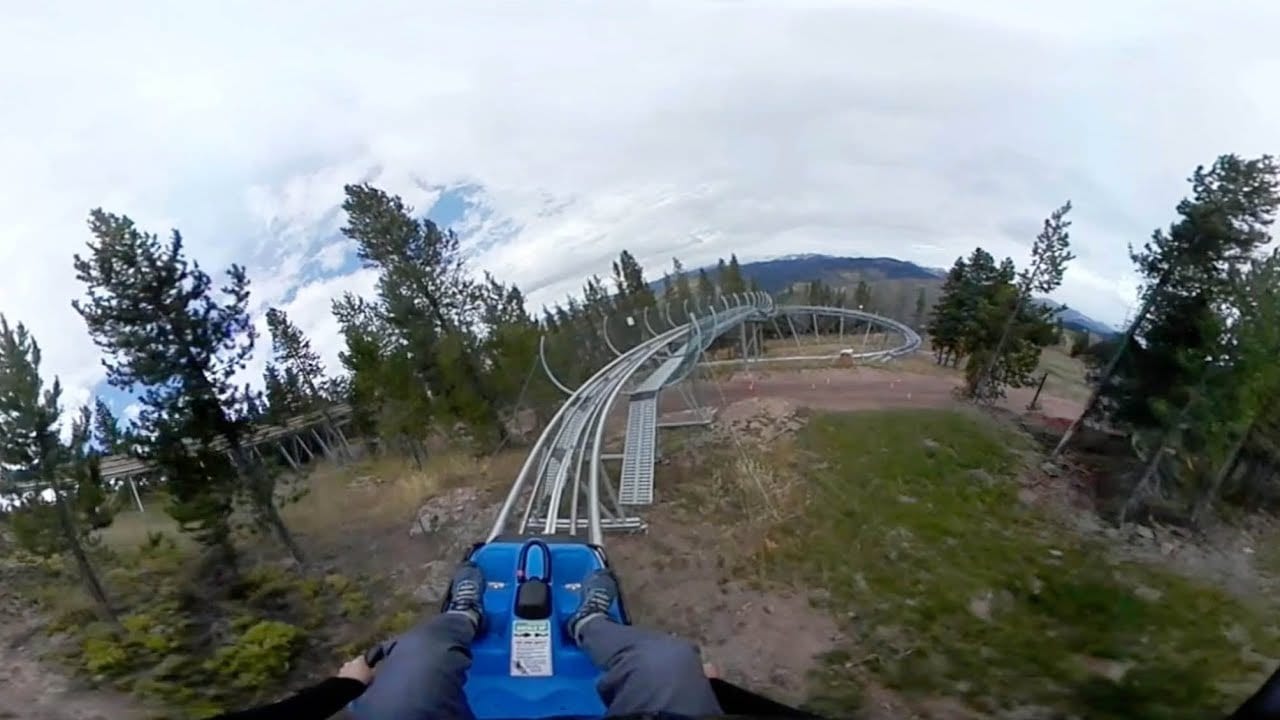 Last but not least, is Vail Resort's thrilling alpine coaster. The Forest Flyer Mountain Coaster  begins and ends at the same, but on its journey you'll descend  3,400 feet down the mountain, before being transported back up.
This driver controlled coaster is open to drivers 54″ and higher, though riders can be 38-54″ tall. The trip leads you through an alpine forest with views of some impressive peaks in the distance. It's open during both the summer and winter seasons.
Regardless the season, a vacation in Colorado is always an adventure. With alpine slides and coasters, you can make your experience more fun and memorable. Try it once, and you'll hooked on this favorite alpine activity.