Winter Park is another big ski town that's home to year-round fun in Grand County. At only an hour and a half's drive from Denver, it's an easy day trip and a chance to escape I-70.
There is both a downtown Winter Park and a newer, modern ski village located a few miles away at the base of the slopes. It features numerous awesome restaurants and shops, although it's not walkable like some other mountain towns.
Skiing, snowmobiling, snowshoeing, dog sledding, and cross country skiing are all popular in the Fraser Valley area. Summer brings hikers, bikers, and campers through town. There's also an adventure park with an alpine slide, open in the summer.
Winter Park only has about 659 permanent residents as of 2019, but thousands of housing units to accommodate the large winter crowds. At an elevation of 9,120 feet, the weather tops out at a refreshing 60 degrees, so don't overlook it for a summer adventure.
History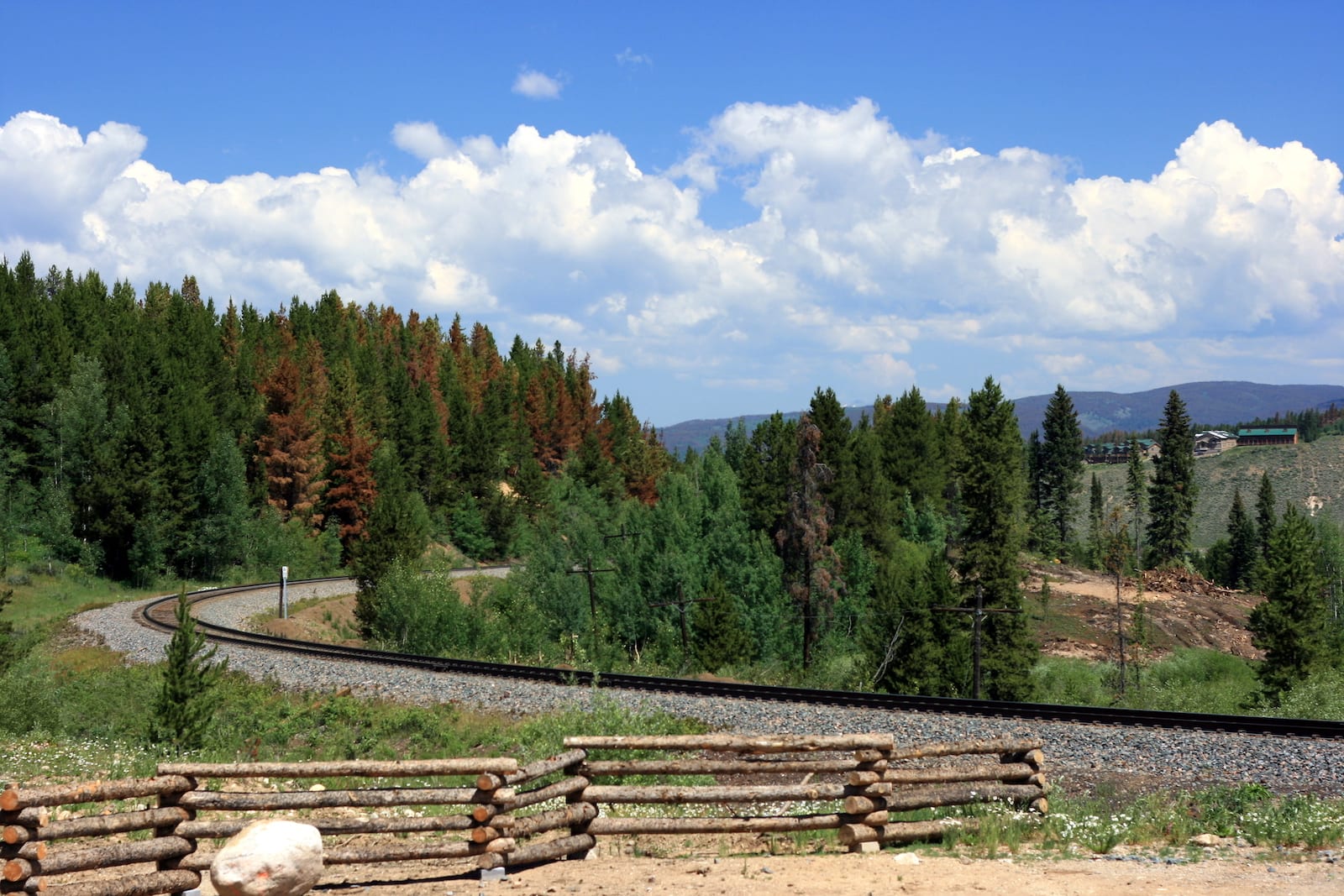 As with most Colorado towns, the Fraser Valley area was originally inhabited by the Ute and Arapahoe tribes. After about 20 years of settlers slowly trickling in, a post office was established in 1876 and gave a sense of establishment to the Winter Park area.
Many of the original residents were railroad construction workers building the Moffat Tunnel. After years of work and no play, the people of the town realized the mountain would be perfect for skiing. A tow rope was constructed and some trails were groomed in 1939.
Named the highest incorporated town in 2006, Winter Park and its ski area continued to expand. It is now home to over 3,000 acres of skiable terrain that is managed by Intrawest. The town still has many remnants of its history to explore when you visit.
Main Attractions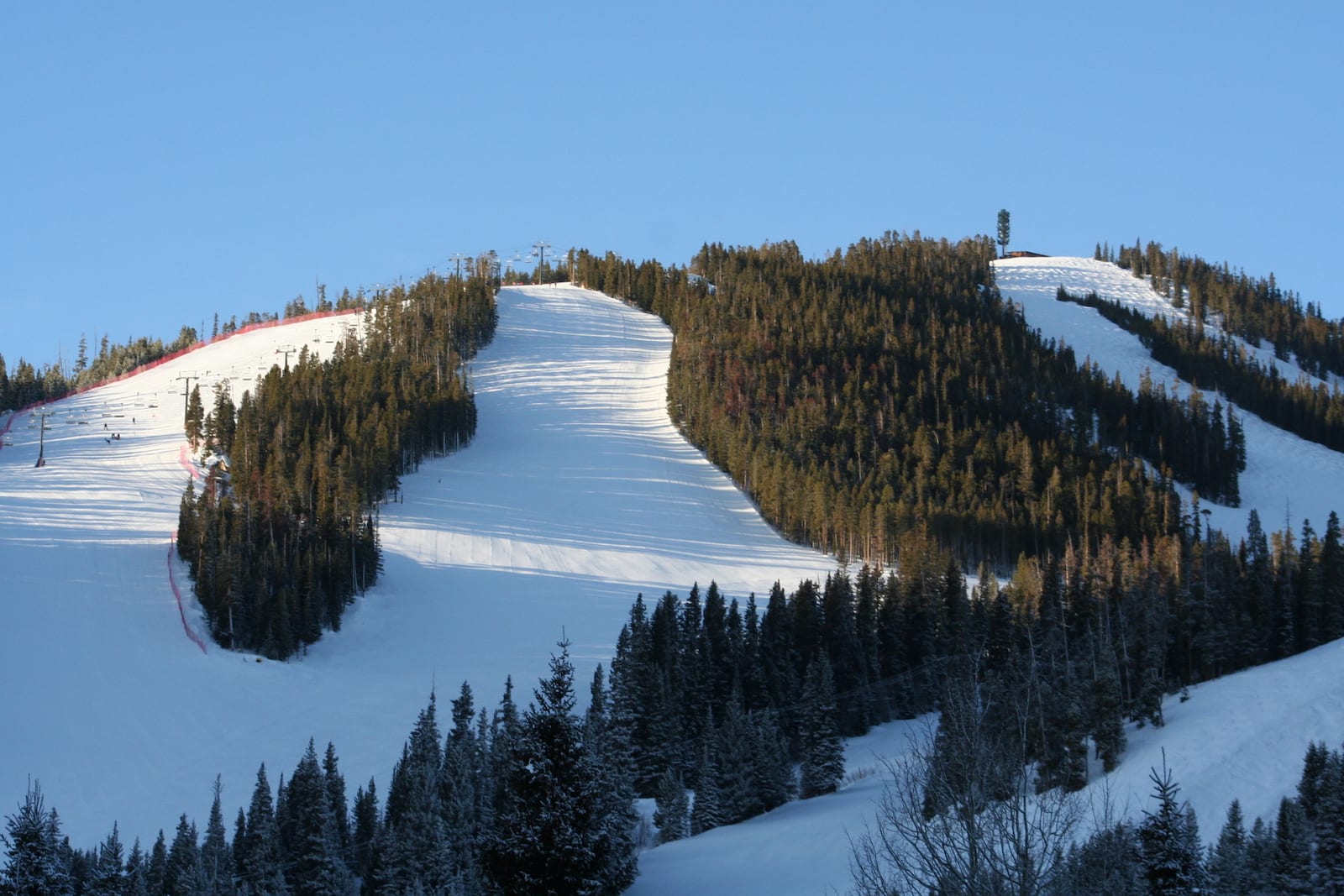 Winter Park Resort – This resort boasts two interconnected mountains: Winter Park and Mary Jane. Together they are large and diverse with great tree skiing. In the summer, Winter Park Resort features an alpine fun park with numerous games to play.
The Amtrak train makes a trip through town, stopping at neighbor Fraser Station. You can often find package deals aboard this "Ski Train" during the winter, combining transportation from Denver Union Station and a lift ticket to ride Winter Park Resort. It operates year-round, heading further west to stations in Granby, Glenwood Springs, and Grand Junction.
Winter Park Alpine Slide – A thrilling summer activity, this slide is the longest of its kind in Colorado. It is 3,000 feet of smooth sailing down on a cart with controllable speed. That makes it perfect for both leisurely sightseeing and adventure seeking people.
The Gondola – Offering beautiful views year-round, the scenic gondola ride takes you up 10,700 feet into the Rockies. Once you're at the top, you can eat and drink at the Mountaintop Lodge before riding, hiking, or biking back down.
Read about the top things to do in Winter Park.
Recreation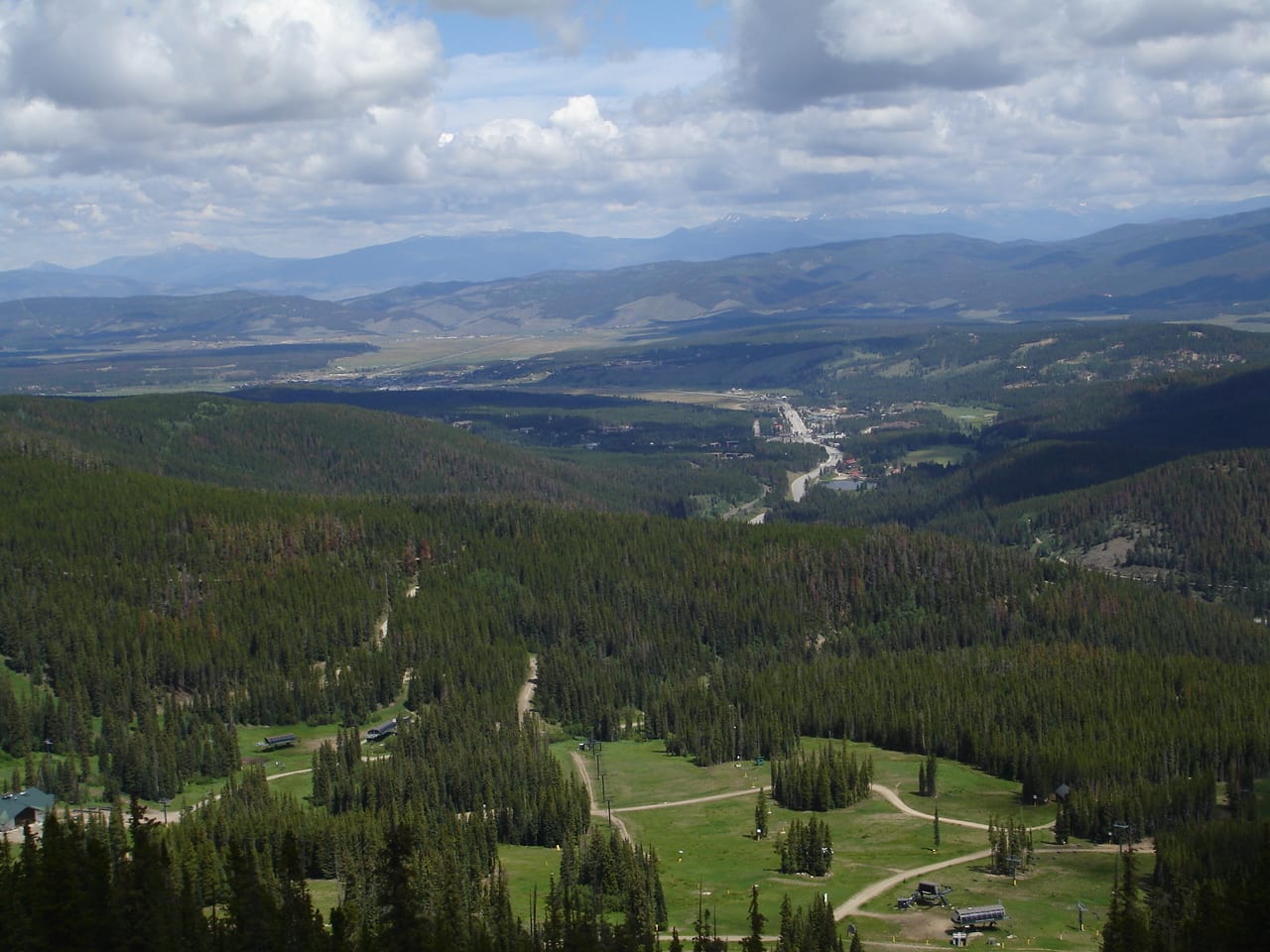 Biking – Trestle Pike Park is one of the best places to mountain bike. It's located at the resort, where'll you take a chair lift and an exciting ride down.
Camping –
Idlewild is a convenient campground just off the highway in the Arapaho National Forest. Head south of downtown on US Rt 40 and turn left at the campground sign. There are 23 non-reservable sites with grills and tables, 13 of them suitable for RVs. There is another national forest campground shortly after, also on the left.
Another option is to take Vasquez Road west out of downtown. This road will also offer the best free car camping. It will turn into County Rd 7 within a couple of miles. There will be plenty of dispersed spots along the road once you enter the national forest.
There are also two roads out of Fraser, County Rd 72 and 73, that lead into the national forest where camping is permitted. County Rd 72 only has a handful of spots, so it may not be the best choice, and County Rd 73 has two established campgrounds for a fee. All spots are just a short drive back to town if you forget supplies.
Read about the camping near Winter Park and Fraser.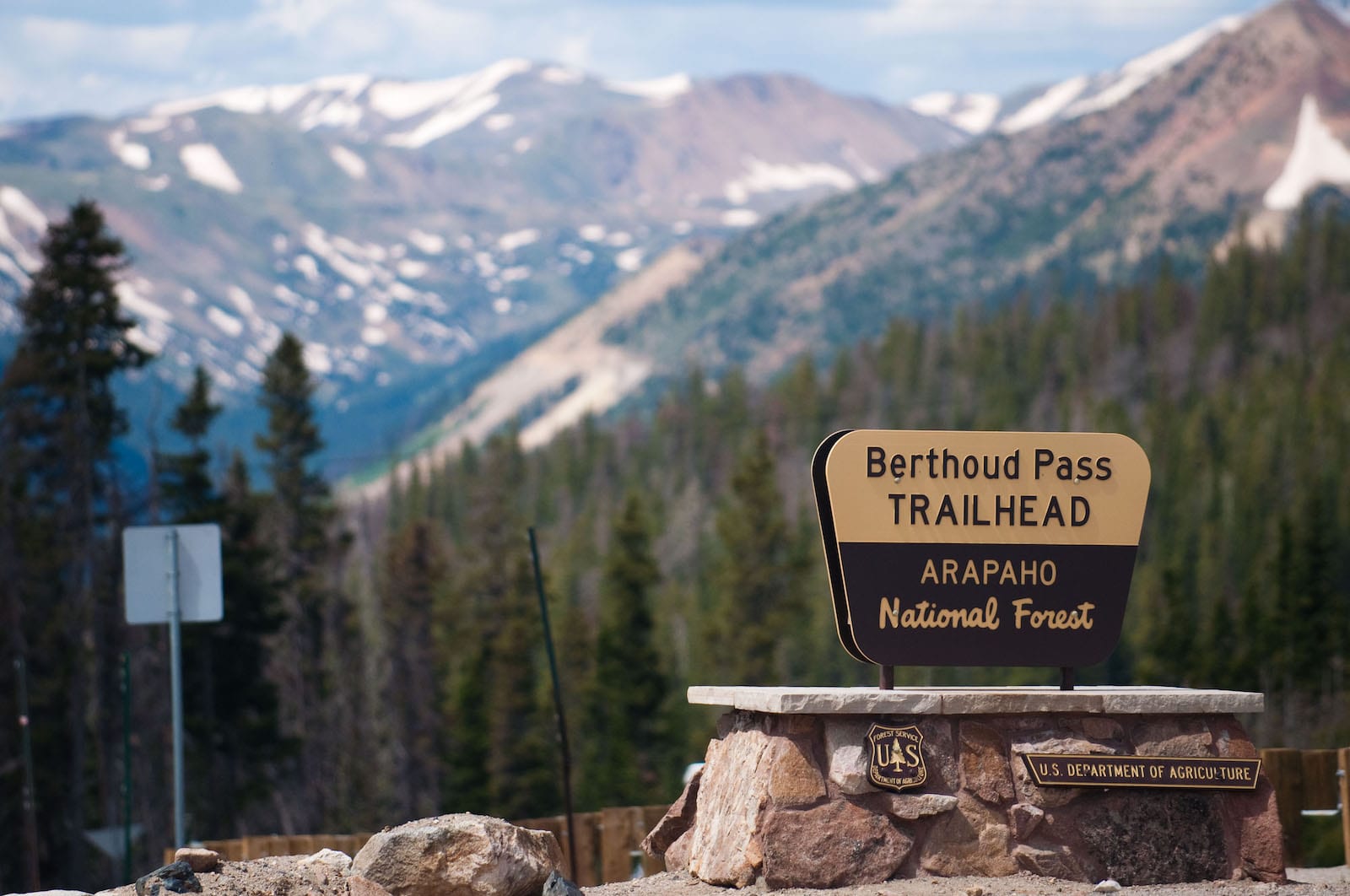 Hiking –
Arapahoe National Forest has over 100 hikes that are an hour or less from town. This area has everything from easy, forest walks to longer hikes for more a more challenging adventure.
Berthoud Pass Trail is only 15 minutes south of town. It's a 6 mile hike filled with beautiful alpine views.
Read about the hiking trails near Winter Park.
Accommodations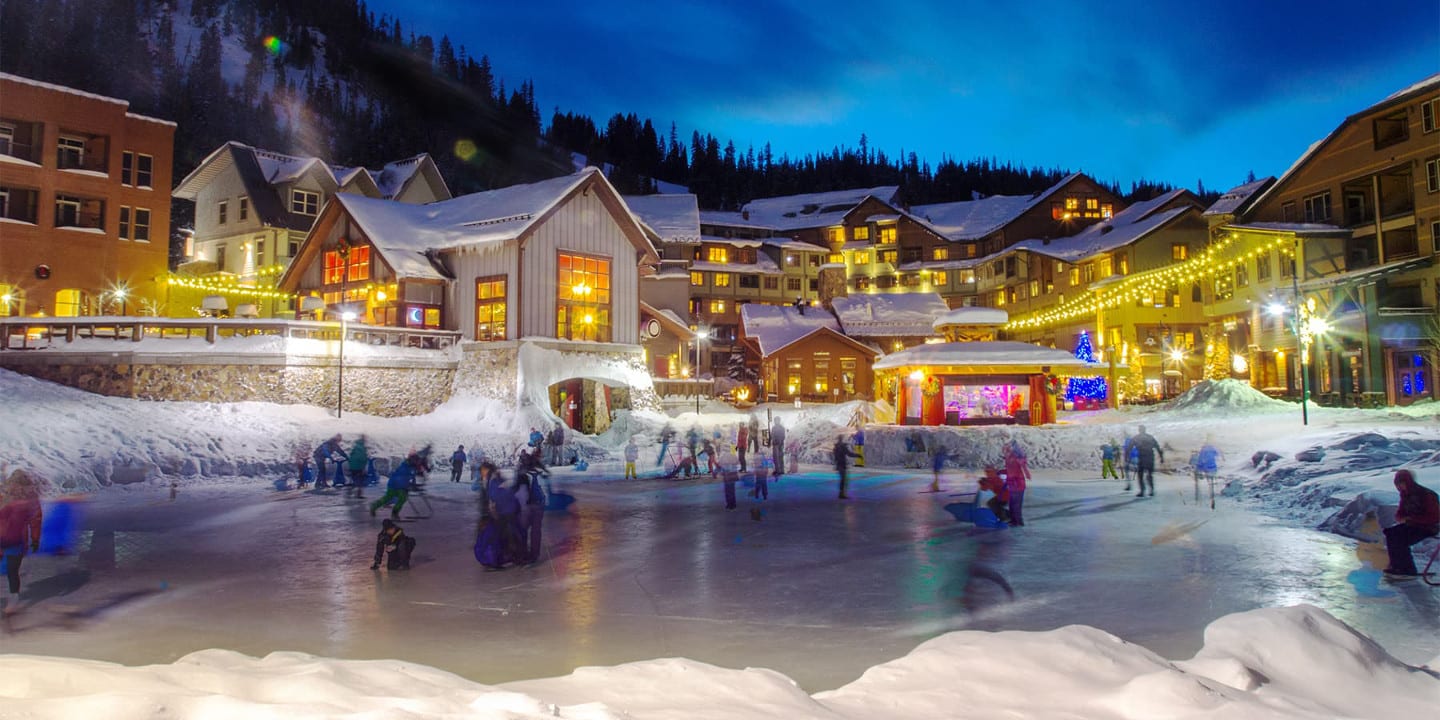 This section contains referral links. If you click through and take action, we may receive a commission, at no additional cost to you. 
Winter Park Mountain Lodge – Located between the two major hubs of Winter Park, this lodge features an on-site brewery and pub to enjoy.
Zephyr Mountain Lodge – This ski-in, ski-out resort is located in the heart of town very near the Zephyr Express Chairlift. It is run by the resort and offers a variety of condos that are individually owned and furnished.
Hi Country Haus – For a slightly more secluded option, the Hi Country Haus sits on the Fraser River. Each condo is owner-rented, meaning you'll find a variety of amenities depending on the unit you choose.
Iron Horse Resort – Ski-in/ski-out property with 84 condos, ranging from studios to 2-bedroom units. 4-star amenities include a heated pool, hot tub, and an on-site restaurant.
Read about the best hotels in Winter Park.
Dining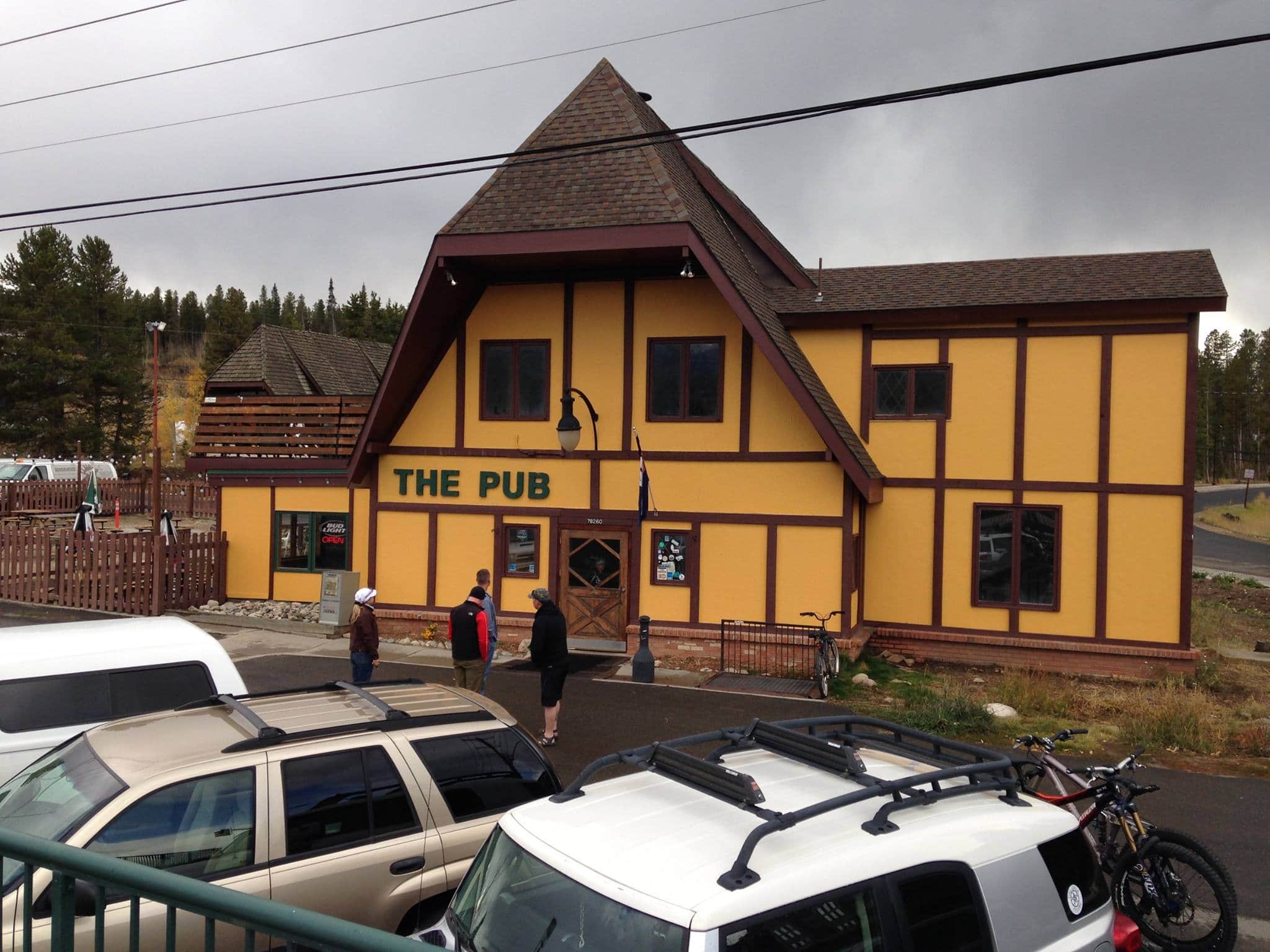 Winter Park Pub – A favorite among tourists and locals alike, this laid back eatery has pub fare and drinks that you can enjoy on the outdoor patio.
Vertical Bistro and Tap – A ski-lodge inspired restaurant with a great location next to the ice-skating rink.
The Ditch on 40 – Famous for their green chile that you can put on nearly anything- burgers, burritos, fries… The Ditch was recognized by National Geographic as the best place to eat in Winter Park.
Read more about the best bars in Winter Park.
Special Events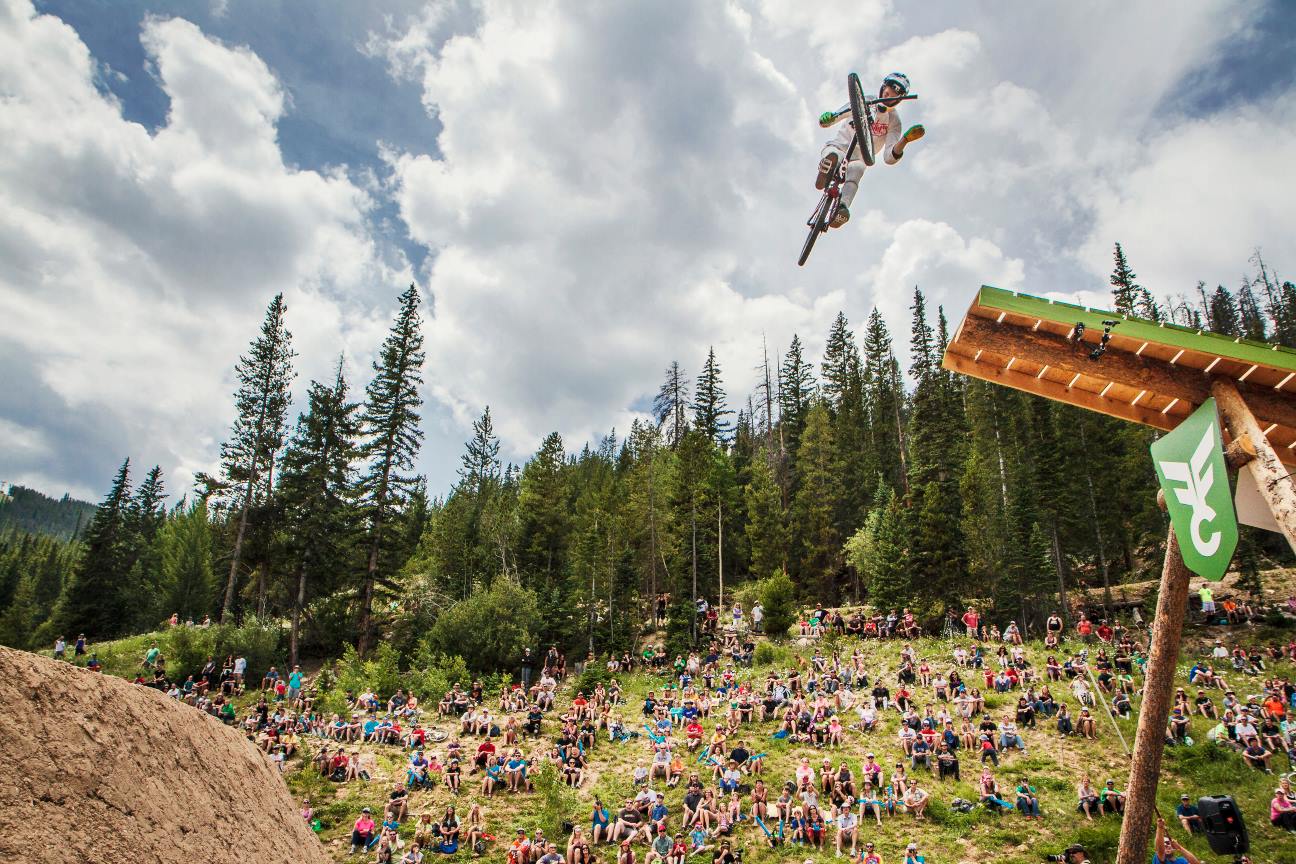 Jun – Coca Cola Movie Night – Catch a free classic movie after the sun sets in Cabriolet Meadow during the summer. Chairs are provided.
Jun – Mountaintop Happy Hour – Every Friday from June to September, you can purchase a pass to ride The Gondola up to a happy hour at the Sunspot Mountaintop Lodge.
Jul – Colorado Freeride Festival – Four-day biking event in late July featuring athletes in slope style, enduro racing, air downhill, cross country, and pond crossing events.
Jul – High Note Thursdays – Bring a picnic and listen to live, local music at the Rendezvous Event Center every Thursday during the warmer months.
Jul – High Country Stampede Rodeo – Can't miss festival featuring authentic Western BBQ, clowns, bull-riding, and more.
Aug – Fraser Mountain Mural Festival – Harnessing the creative energy of Winter Park, this 3 day event brings together local artists to create 8ft x 8ft murals in front of a live audience.
Aug – Winter Park Beer Festival – Experience a huge variety of beers, wine, and seltzers at this festival set against the beautiful alpine scenery.
Aug – Full Moon Run – Starting at dusk, this isn't your typical 5k event. Fun is encouraged over competition while you run, walk, skip or jump underneath the stars.
Aug – Village Uncorked – Highly anticipated festival featuring wines from all around the world.
Sep – Winter Park Fallfest – Fallfest is the best way to say goodbye to summer and also raise money for a local charity.
Read about the top events in Winter Park.
Activities near Winter Park
Amusement:
Biking:
Cross Country Skiing:
Dog Sledding:
Dog Sledding at Snow Mountain Ranch (14mi)
Federal Lands:
Ghost Towns:
Gondolas:
Hot Springs:
Ice Skating:
Landmarks:
Scenic Drives:
Ski Areas:
Snow Tubing:
Snowmobiling:
Towns:
Transportation: 
Latest in Winter Park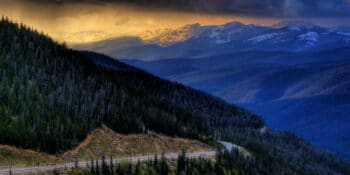 Like the name implies, Winter Park is obviously a great place to ski. But if you're…