Hot Sulphur Springs Resort & Spa is the perfect place for a therapeutic soak in naturally heated mineral pools. Tucked away in northwest Grand County, the resort is nestled on the scenic hillside in the tiny mountain town of Hot Sulphur Springs.
The resort is open year-round and has overnight lodging on-site. It's situated close to Fraser and Winter Park, between Granby and Kremmling. It is a great place to relax, heal, and let your stress melt away.
Mineral Hot Springs Pools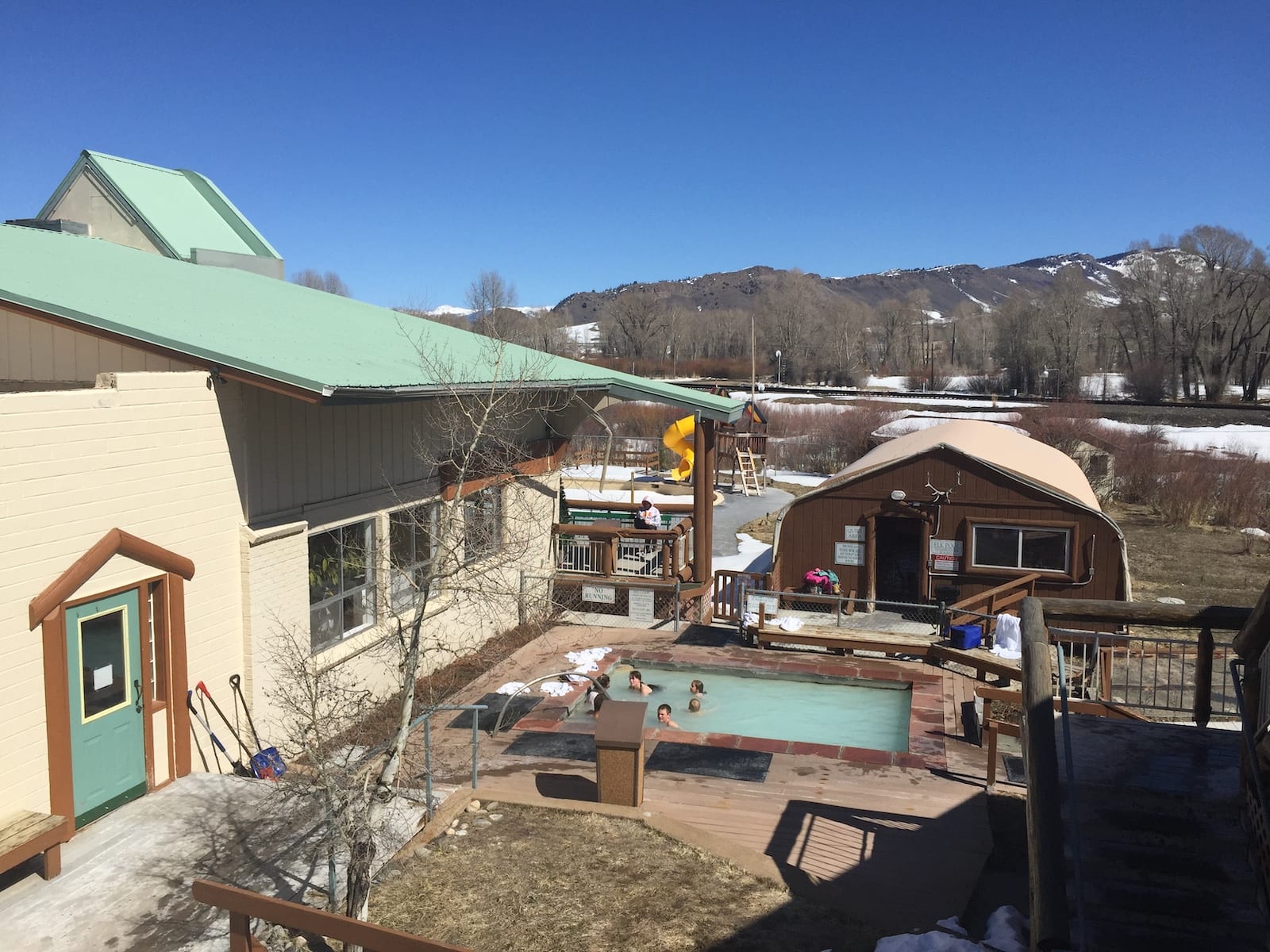 There are 15 man-made mineral pools and baths at Hot Sulfur Springs. They are all fed from 7 different hot springs deep beneath the earth's surface. All water flow is completely natural, following the path of the water down the mountain and eventually to the Colorado River.
The pools are beautifully developed and accessible, with temperatures ranging from 98º to 112ºF. They come in unique shapes and sizes, and there is a cooler one located indoors for swimming laps during the summer.
No chemicals are added to the water, leaving it in its pure state. The minerals in the water include calcium, chloride, fluoride, magnesium, potassium, sodium, sulfate, and trace elements of iron and zinc. Some of the water may appear murky, but it's just the minerals floating around.
Aside from the public pools, there are also private pools that adults can rent. Indoors, there is a changing area with bathrooms, lockers, and showers. Robes and towels are available to rent in the lobby.
Room Types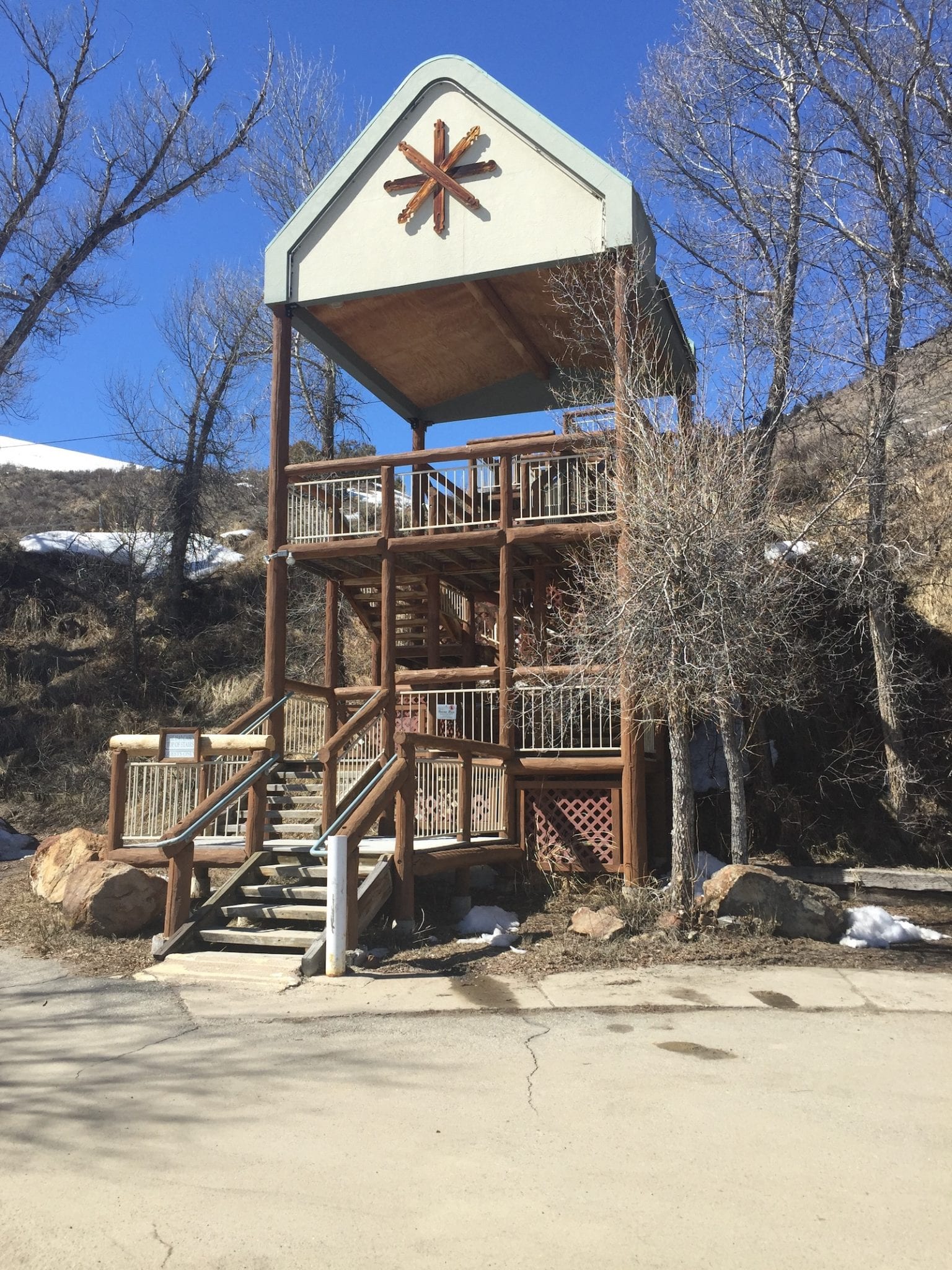 There are a few room options if you would like to stay the night at the resort. Each lodging reservation includes unlimited use of the soaking pools from 8am-9:30pm during your stay.
Standard Rooms – These rooms sleep from 2-4 people and have various bedding options such as 2 doubles, 2 queens, a double and a queen, etc. There is a cable TV in each room, and complimentary tea and coffee.
Cabin – This restored historic cabin sleeps 2 adults and has a kitchenette, perfect for longer stays.
Apartment – Featuring a full kitchen and cable TV, this spacious loft apartment sleeps 2 adults comfortably and is an excellent option for guests who love to cook.
Rooms do not come with air conditioning or Wi-Fi, so keep that in mind when planning your trip. They also do not allow pets or smoking.
Spa Services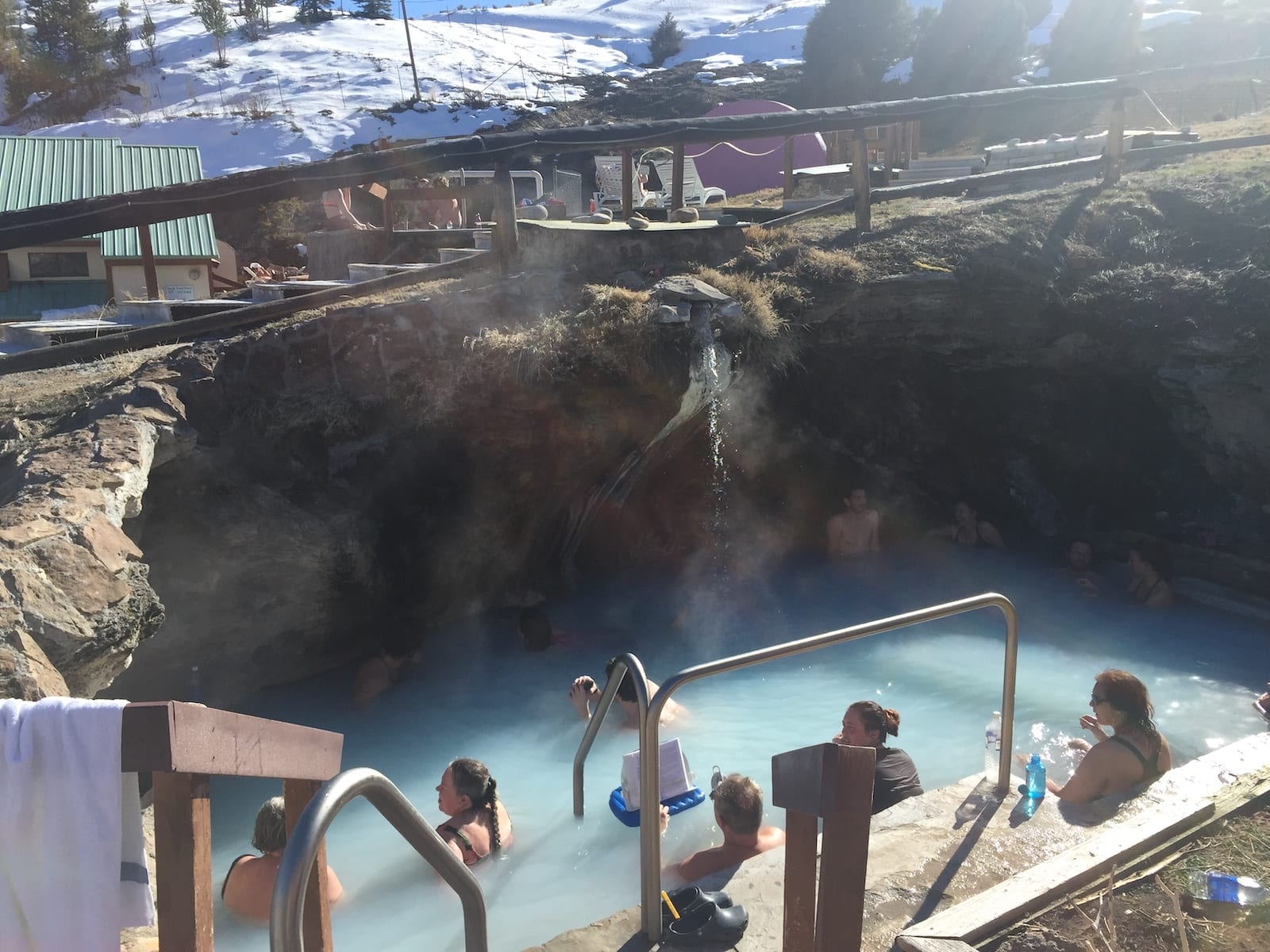 The resort offers two types of massages: Swedish and Deep Tissue. Swedish-style massages are the most widely practiced and involve a combination of kneading, tapping, and circular pressure with the palms. Deep tissue is used to reach deep layers of muscle in target areas, and the experience is typically a little more focused and intense.
It's great to pair a massage with a warm soak. To encourage this, if you reserve a massage, your purchase includes a complimentary full-day pass to the hot springs.
Getting There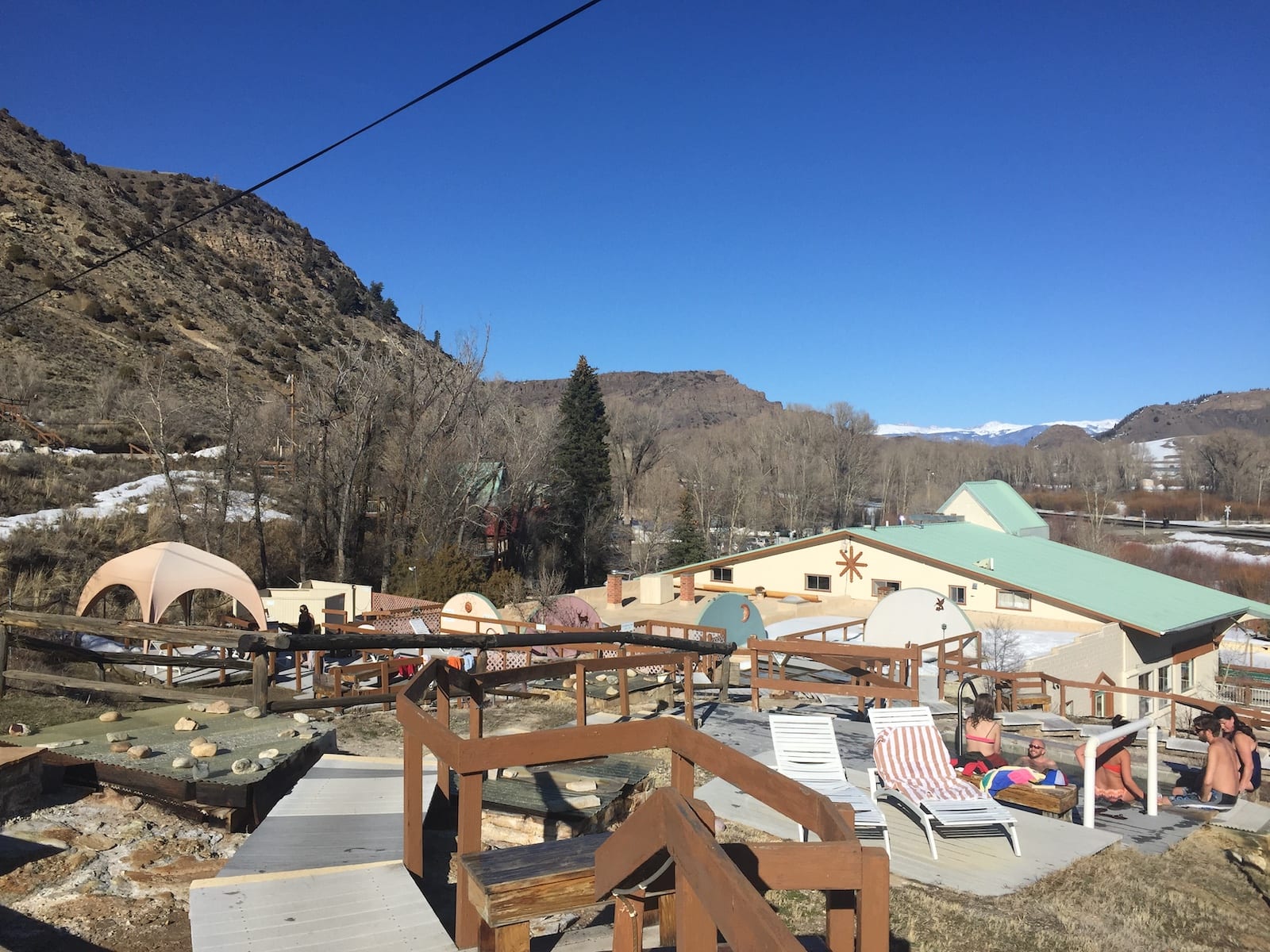 The quickest route there is to take I-70 west just past Lawson. Exit 232 toward US-40 will start winding you through the mountains, passing by Berthoud Falls and Winter Park. Once you reach the town of Hot Sulphur Springs, take a left onto Park Street and then left on Spring Road, where you'll find the resort.
Alternatively, continue on I-70 to Silverthorne. You'll get on CO-9 North before looping around onto US-40 to town.
Whether you're just heading out to unwind for the day or looking for a long weekend getaway, Hot Sulphur Springs is a lovely option. You can't go wrong with the charming small town coupled with warm, natural soaking pools and cozy accommodations.
Details
Address: 5609 County Rd 20, Hot Sulphur Springs, CO 80451
Phone: 970-725-3306 | 800-510-6235
Season: Year-round
Hours: Daily | 8 am-10 pm
Clothing: Required
Temp: 95º-112ºF
Chlorine: No
Website: hotsulphursprings.com
Latest in Hot Sulphur Springs Resort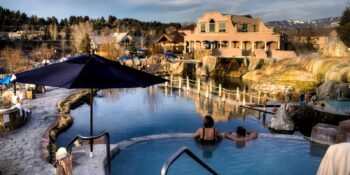 In Colorado's Rocky Mountains, hot springs go together with ski resorts like a cup of hot…