Surrounded by rugged, mountainous wilderness, Creede is a near perfect home base for hiking excursions of every level of difficulty. This region of southern Colorado is full of terrific hiking trails within the San Juan Mountains.
Some are short, pleasent nature walks while others are so long and challenging that you can't attempt them without the right equipment and experience. But no matter where you hike near near Creede, you're guaranteed to be in the presence of some of the finest natural beauty in the United States. Check out the following recommendations if you're around Creede and want to know where to hike:
Continental Divide Trail at Wolf Creek Pass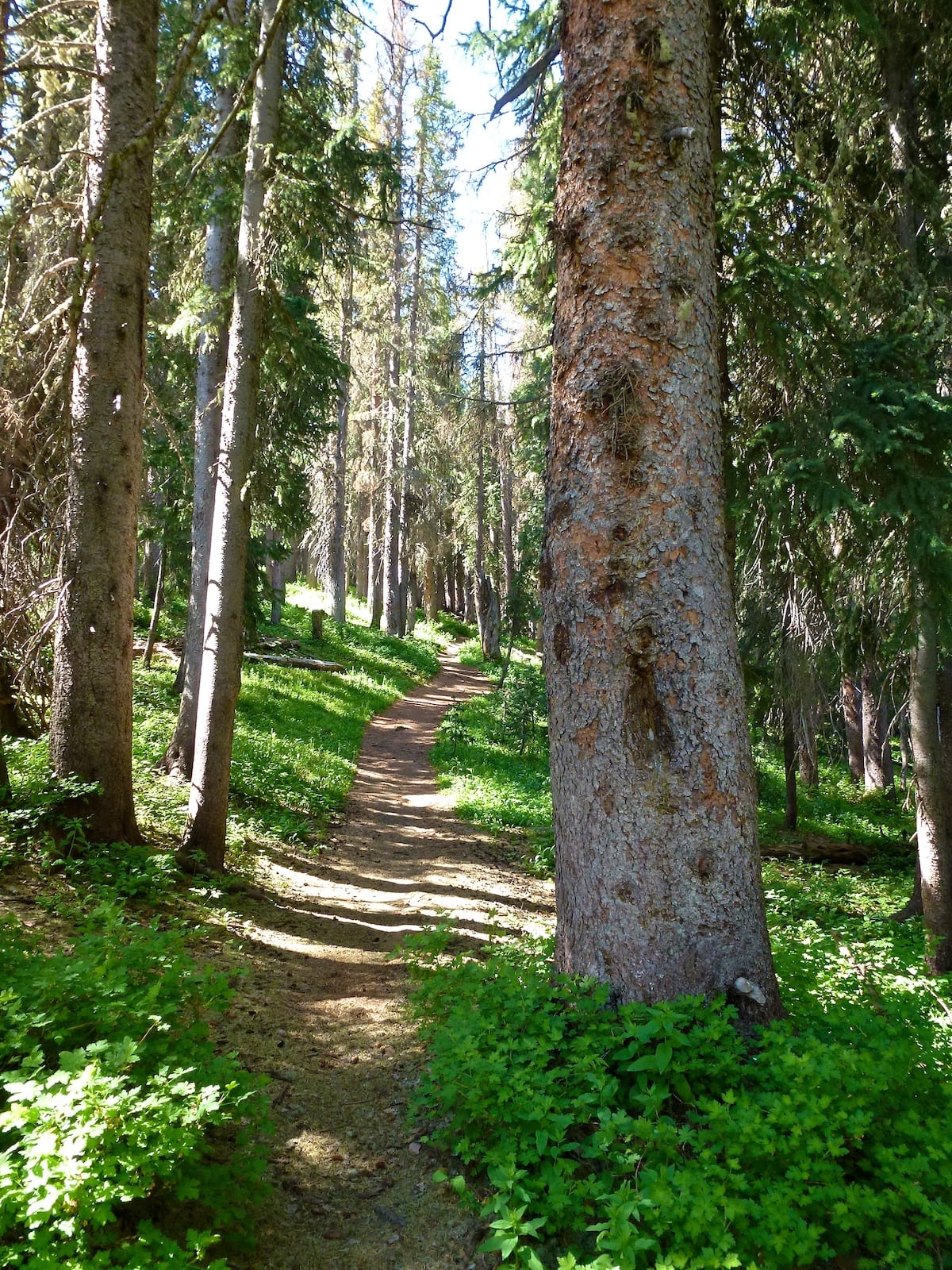 Accessing the local section of the 3,100-mile Continental Divide Trail at Wolf Creek Pass takes just under an hour's drive from town. On the rewarding section of this trail surrounding Creede, you'll encounter pristine alpine lakes, abandoned homesteads, bucolic meadows, and the profound vastness of the Rocky Mountains.
Waterdog Lake Trail
This ten-mile hike features an almost 3,000-foot incline and is considered to be a challenging trail. Located a little more than an hour north of Creede, between the drive and difficulty of this trail, serious hikers will get the most out of hiking here. Those who take on this intense trail are rewarded with an array of excellent landscapes to explore, from serene alpine meadows to aspen groves to rushing streams.
Middle Frisco Trail
A standout hike that winds through the sublime Rio Grande National Forest, the Middle Frisco Trail is 12 miles long and delivers experienced hikers a memorable challenge. You'll begin in a scenic grove of aspen trees before tackling steep, endurance-demanding switchbacks that lead up to a pristine alpine lake. This exciting trail manages to be one of the most beloved in the area but not too crowded.
Rio Grande National Forest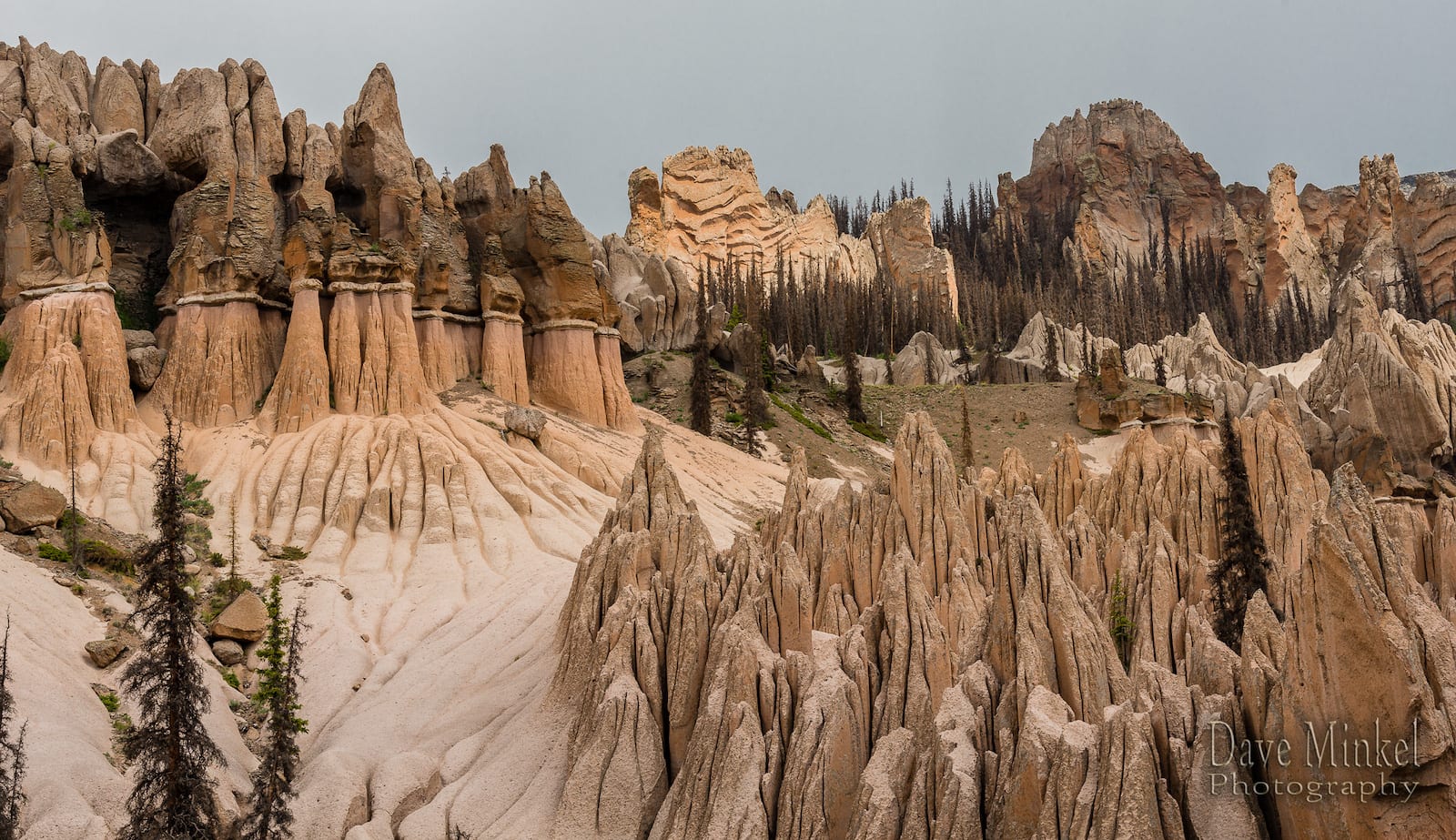 The vast and pristine Rio Grande National Forest boasts over 50 hiking trails of every length and difficult imaginable. Some clock in at just under a mile and are terrific for kids and inexperienced hikers. But others are more than 30 miles long and can't possibly be attempted by those without the proper hiking knowledge, experience, and equipment.
Colorado has a serious problem with its natural offerings being inundated with throngs of people who often don't appreciate or maintain their surroundings. Luckily, the Rio Grande National Forest is large enough to find spaces that appear to be largely untouched and uninfluenced by people. A hiking trip through this important and stunningly gorgeous natural feature will be something you'll never forget no matter your experience level in hiking.
Farmers Creek Trail
At almost eight miles long, the scenic Farmers Creek Trail passes through some stellar mountain terrain and is a terrific hiking option for those not wanting to venture far from town. This trail is said to be somewhat challenging, but those who hike here are rewarded with gorgeous views and picturesque spots to camp.
Colorado Trail – Segment 22
This moderately difficult stretch of the famed Colorado Trail winds through some of the most surreal and otherworldly terrain in Colorado. Features range from storybook meadows to vast, windswept landscapes above timberline with jagged peaks towering above at every angle.
With access to the trailhead just 40 minutes from Creede, this section of the Colorado offers a truly unique and profound hiking experience and is far less popular compared to trails closer to the Front Range. Take note that large swaths of this trail are poorly marked, and that much of it is unshaded.
Beaver Mountain Trail
Located 30 minutes south of Creede, the Beaver Mountain Trail is passes through serene aspen groves, majestic mountain meadows, and a large swath of landed that burned in a 2002 wildfire. Clocking in at just under four miles, this hike is ideal for hikers looking for a moderate challenge and an immense amount of natural splendor.
Lake Fork Trail
Easy, scenic, and typically uncrowded, the Lake Fork Trail is a seven-mile out and back trail that offers gorgeous lake views year-round and a euphoric display of golden aspen foliage in the fall. If you don't mind hiking with fishing gear in tow, Lake Fork is said to be a solid spot for  Rio Grande Cutthroat Trout. The trailhead is located 35 minutes south of Creede off of US-160.
Handies Peak Southwest Slope Trail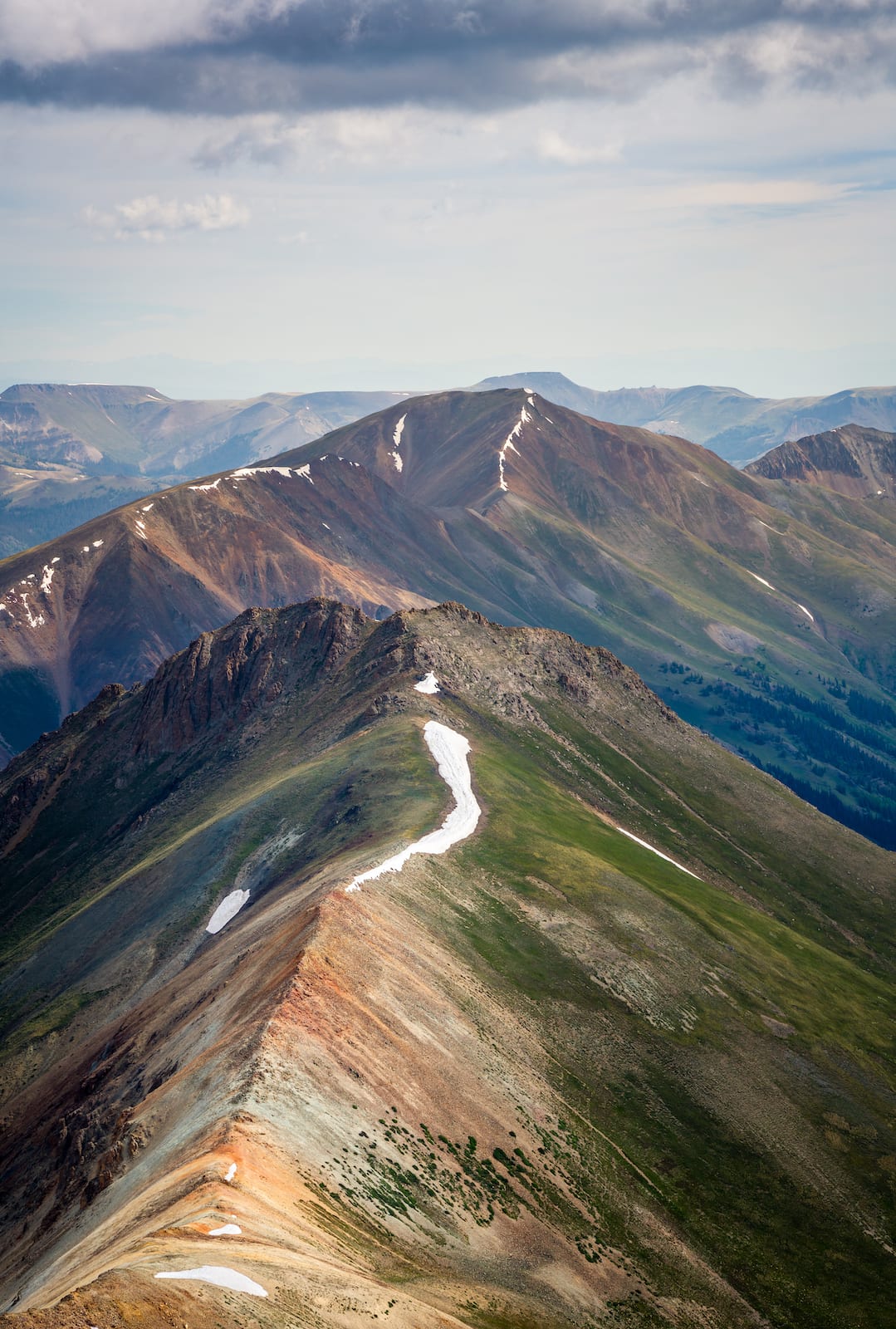 This trail is located a two-hour drive from town, and there are trails far closer to Creede to explore and enjoy. However, this incredibly special and challenging hike is something people travel across the state and far beyond to enjoy, so a couple hours in the car actually isn't too bad if you think about it that way.
At just over five miles, this trail isn't long, but it features an intense and rapid elevation gain and some of the best panoramic mountain views in Colorado. It's an excellent introductory 14er if you've never climbed one, and a popular spot for backpacking, snowshoeing, wildlife-viewing.
This trail sits above the timberline and offers a perspective of the surrounding mountains you simply can't attain without being highly elevated. With no shade, you'll be exposed to whatever form of weather decides to roll in, and it often does so quickly and unpredictably. So if you plan on embarking on this rewarding trek, come prepared.
Those are among the top hikes in the Creede area of southern Colorado. Consider a few more of these hikes by South Fork and Del Norte, located just south of Creede.