Surrounded by unspoiled mountain splendor, the small town of Gunnison is a perfect home base for hiking explorations. This area is ideal for hikers of every experience level and interest.
The central Rockies around Gunnison offer everything from tame nature walks with plenty of natural beauty to intensely challenging and gorgeous treks through some of the most iconic lands in the United States. Gunnison is surrounded by incredible hikes, but which trails do you choose? For options that fit your needs, check out this list of recommendations:
Black Canyon of the Gunnison National Park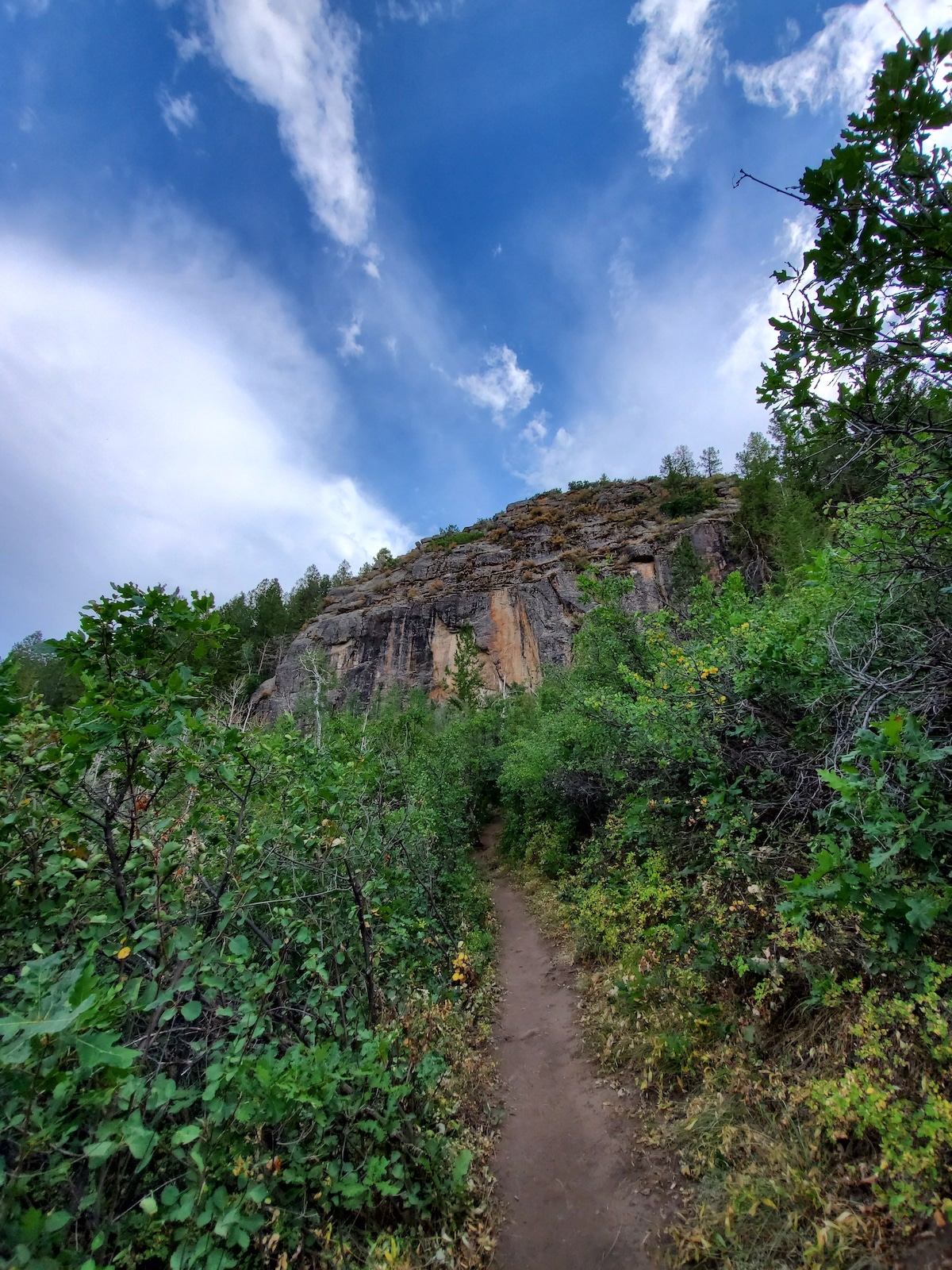 If you're visiting Gunnison and hiking here isn't on your list, it's time to change your plans. The Black Canyon of the Gunnison National Park is comprised of an otherworldly landscape of sheer cliff walls and monolithic rock towers that block out the sun and inspire the park's name.
You'll find nearly 30 trails here to choose from ranging from easy ten-minute hikes to a grueling trek that will challenge casual hikers. Most are quite short, but the canyon's arresting natural sights are worth visiting for even for experienced hikers looking for a challenge. It takes an hour's drive from town to reach this area, and National Park fees apply.
Neversink Trail

Offering pleasant river views, this easy trail is located just outside of Gunnison. The Neversink Trail is shrouded beneath tall willow and cottonwood trees, and it enters its prime every fall when the leaves change in to magnificent flourishes of yellow, orange, and gold. Ideal for families and hikers not acclimated to high altitudes, this trail is best suited for impromptu afternoon strolls.
Mill-Castle Trail
Casual and inexperienced hikers need not attempt this one. The Mill-Castle Trail is over 25 miles long and features an insanely steep elevation gain of almost 7,000 feet, which is extreme if you're not familiar with mountain hikes. You'll see vast fields of vividly colorful wildflowers, idyllic waterfalls, and boundless dream-like landscapes marked by immense, rocky peaks that loom above the timberline.
A hike this long and challenging takes at least at least two days to complete, and shouldn't be attempt by those without experience and skill. The trailhead is located a half hour north of town.
Doctor Park

A challenging 19-mile route located north of Gunnison, Doctor Park offers hiking, mountain biking, horse back riding, and trail running. Campsites are available at the trailhead, and reviews of this area rave about being able to take a swim in the nearby Taylor River to cool off after a long day of hiking. But be warned.
This is another grueling hike you won't want to mess with without experience and preparation. You'll have to contend with lots of steep inclines, but will handsomely rewarded with excellent views if you complete the hike.
Lupine Loop
This easy and scenic mile and a half-long loop trail is located in Crested Butte about 40 minutes north of Gunnison. You'll pass through bucolic mountain pastures and serene forests that flank quaint streams. There are more beautiful and challenging hikes in the area, but don't count this one out if you're looking for short, easy, and accessible. When you're done, the town of Crested Butte is perfect for grabbing a beer and slice of pizza.
Hartman Rocks Loop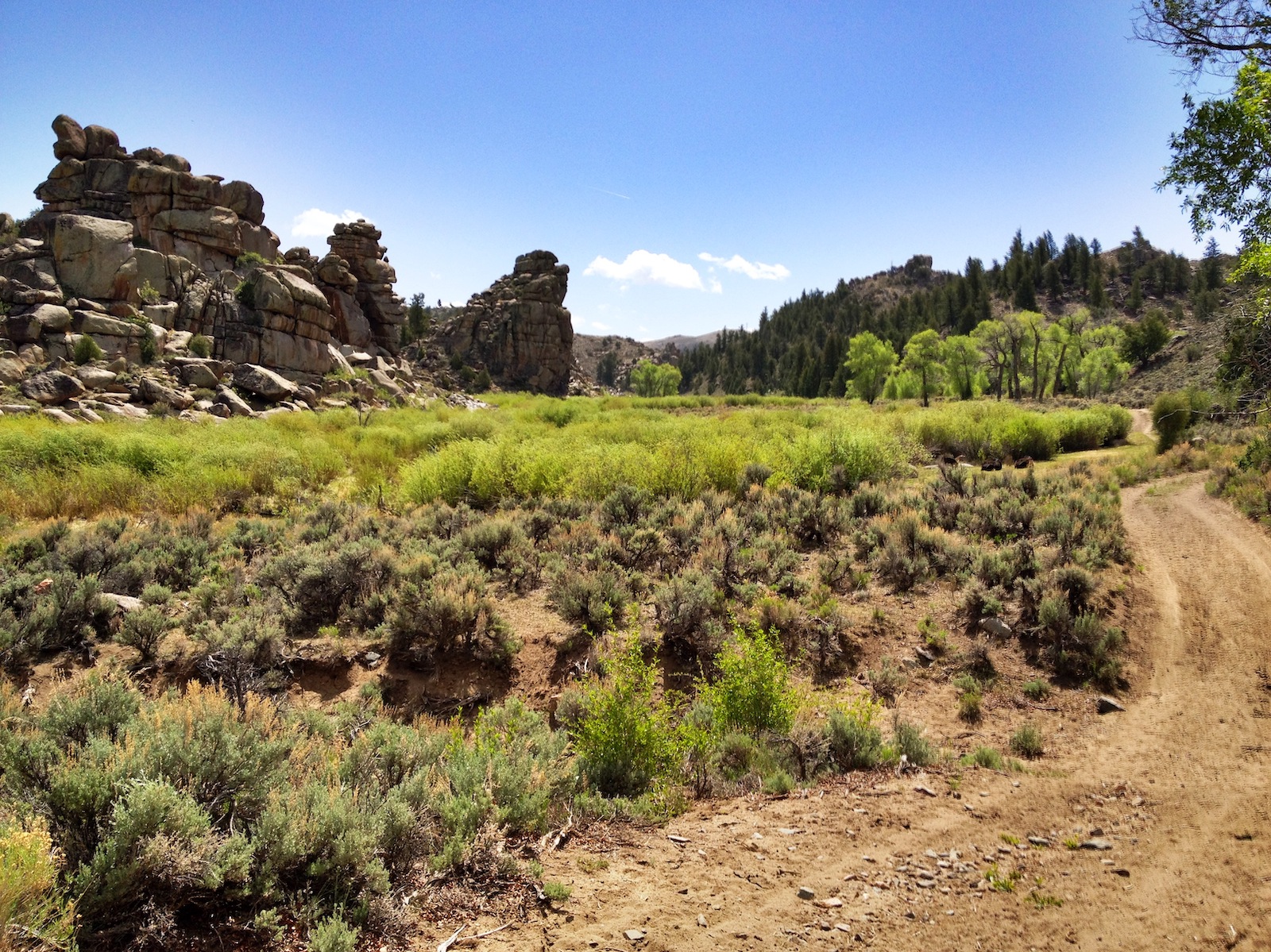 This tough nine-mile loop trail offers castle-like rock formations and stellar high-elevation views of the lush river valley below. While there are some formidable inclines here to contend with, this trail lands on the easier end of the difficult hiking category, making it ideal for casual hikers who want to develop their experience in a gorgeous setting. Take note that this trail is popular with mountain bikers during the spring, summer, and early fall. The hike is located just 15 minutes south of town in Hartman Rocks Recreation Area.
Uncompahgre Peak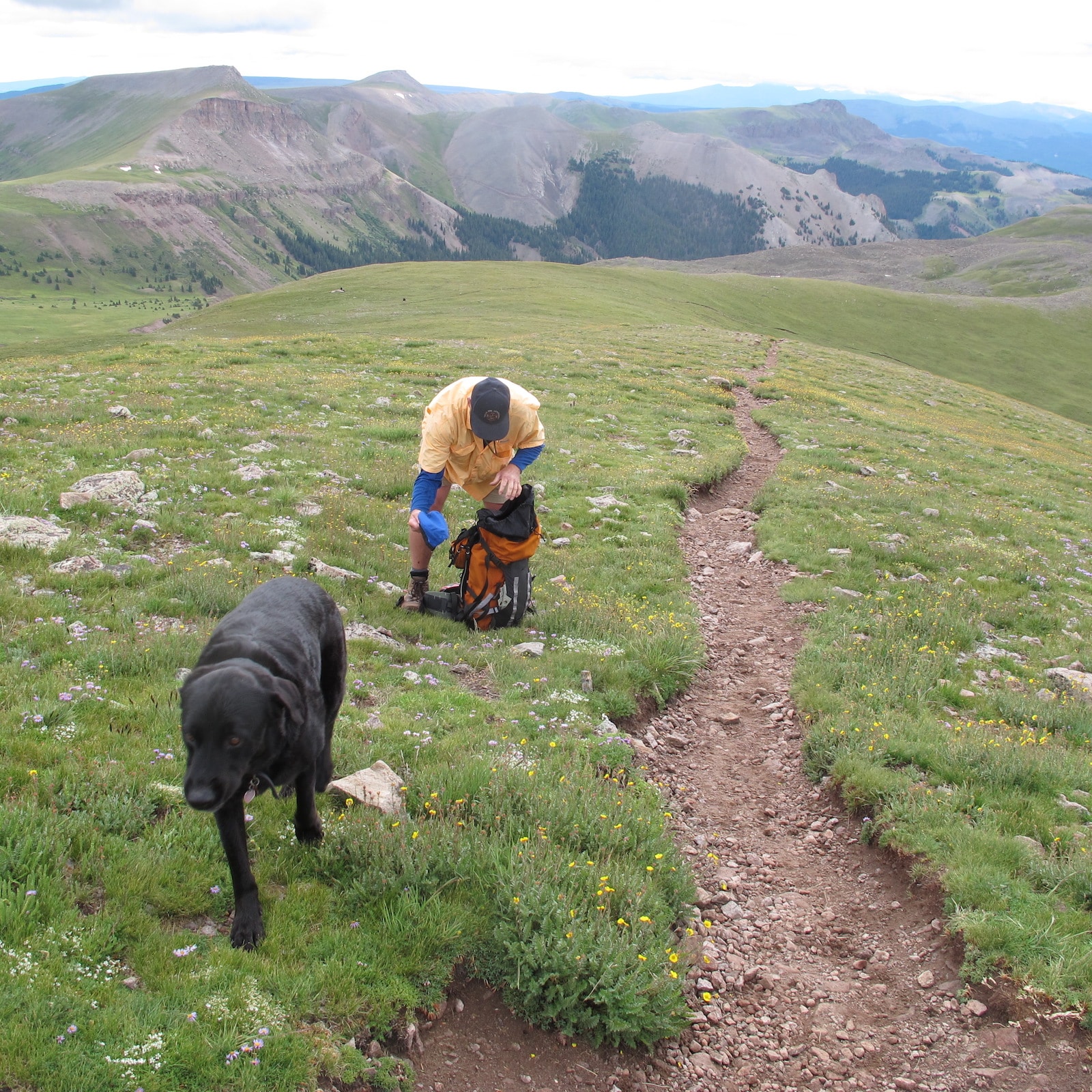 Look through the photos of this peak and you'll quickly see why it's a favorite 14er of many hikers. At the summit, the world seems to sprawl out and rise up into rounded hills and jagged mountain peaks endlessly. One review claims you can see northern New Mexico's Wheeler Peak to the south and the La Sals Mountains of Utah to the west.
There are tougher 14er climbs, but this is still one you'll need to take seriously, especially when it comes to accessing the trailhead. Reviewers are amendment about how steep and nasty the road is, so don't even think about it if you don't have 4WD. It takes at least an hour and half's drive to access this unforgettable hike.
Colorado Trail – Segment 18
This moderately challenging 13-mile hike treks through open ranch lands, scenic aspen groves and evergreen forests. It's a small section of the nearly 500-mile-long Colorado Trail, which spans from the Waterton Canyon southwest of Denver to Durango. Dispersed camping is allowed here, and a large section of the trail passes through a burn area which is said to be surreal and eerily beautiful.
Cliff Creek Trail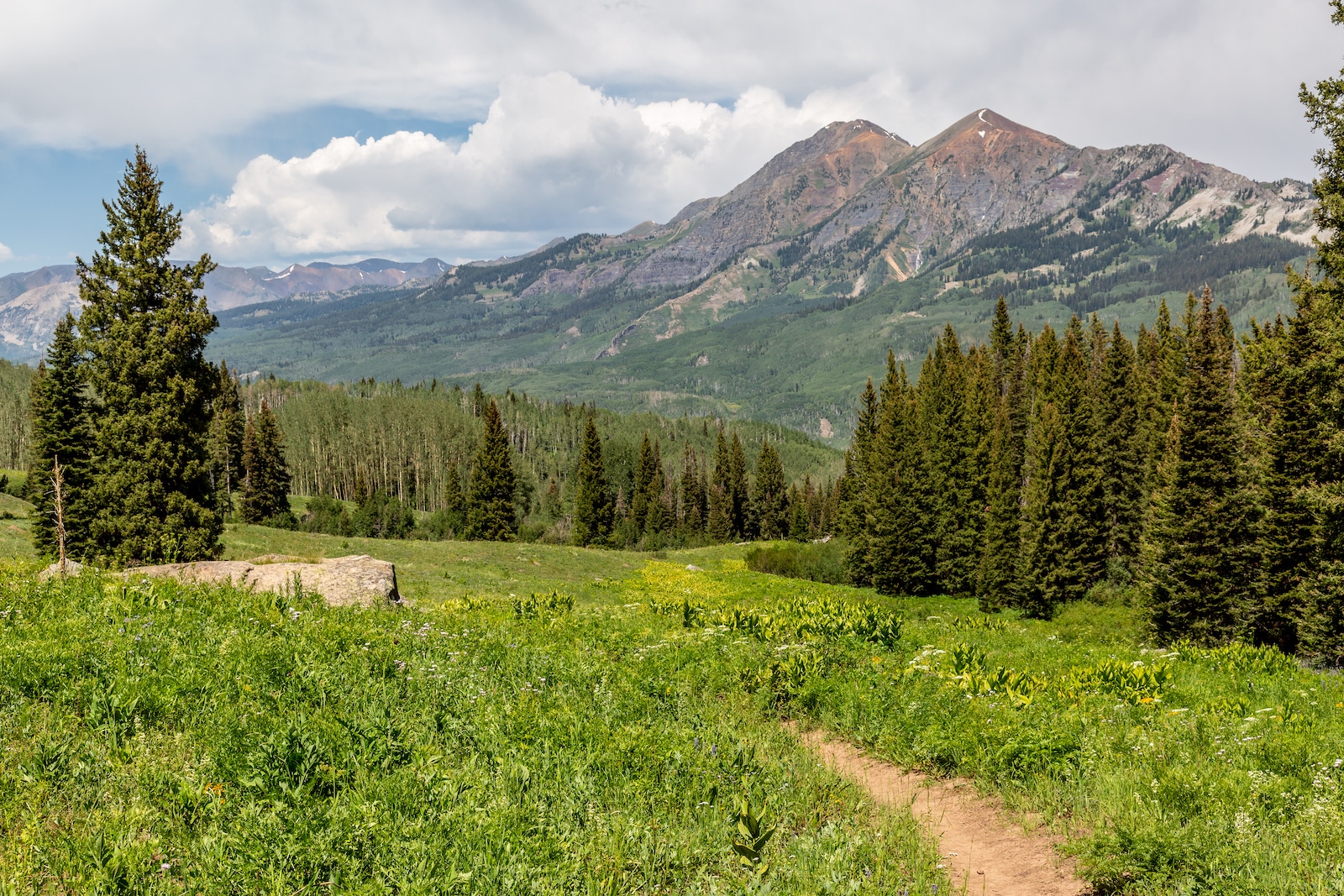 This trail is located more than an hour north of Gunnison, but it delivers astounding views that you'll regret missing if you don't go. It's moderately challenging and throughout its five miles there's nothing here casual hikers can't handle. Located west of Crested Butte, when people imagine stunning natural beauty, they probably think of places like this.
Stately snow-capped peaks soar above dense forests and rolling hills above the timberline. Not accessible during the winter, the Cliff Creek Trail offers vivid showings of wildflowers in the spring and summer and euphoric foliage displays in the early fall.
Curecanti National Recreation Area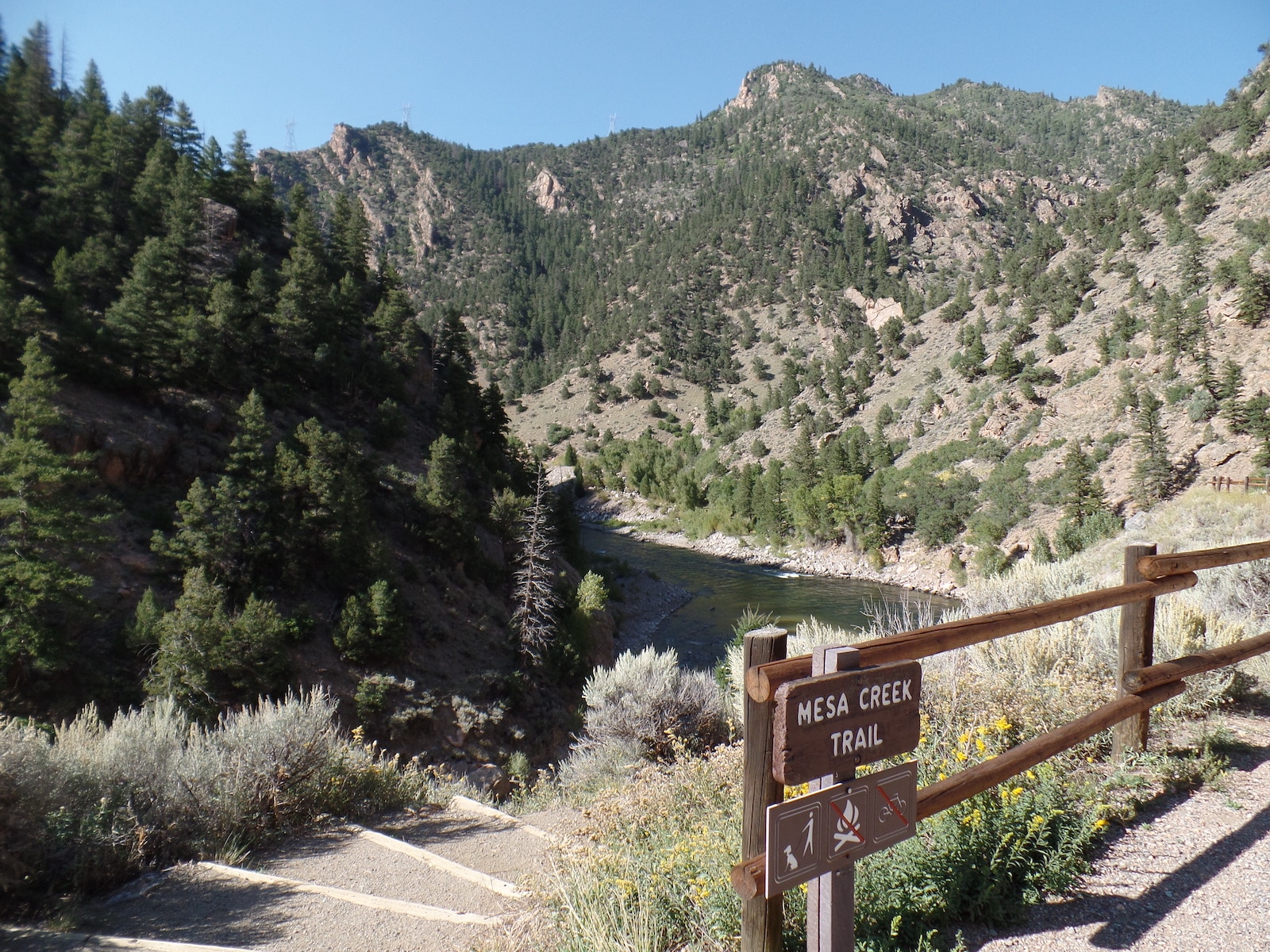 Offering seven trails of different levels of difficulty, the Curecanti National Recreation Area is a scenic and rewarding outdoor recreation destination located just 20 minutes west of town. A sort of per-cursor to the Black Canyon of the Gunnison, this area features a river running between steep cliff walls but also a vast reservoir. Hikes range from one to 14 miles long, and there's a great one over ten miles long for casual hikers who want an all day challenge they can handle.
Gunnison National Forest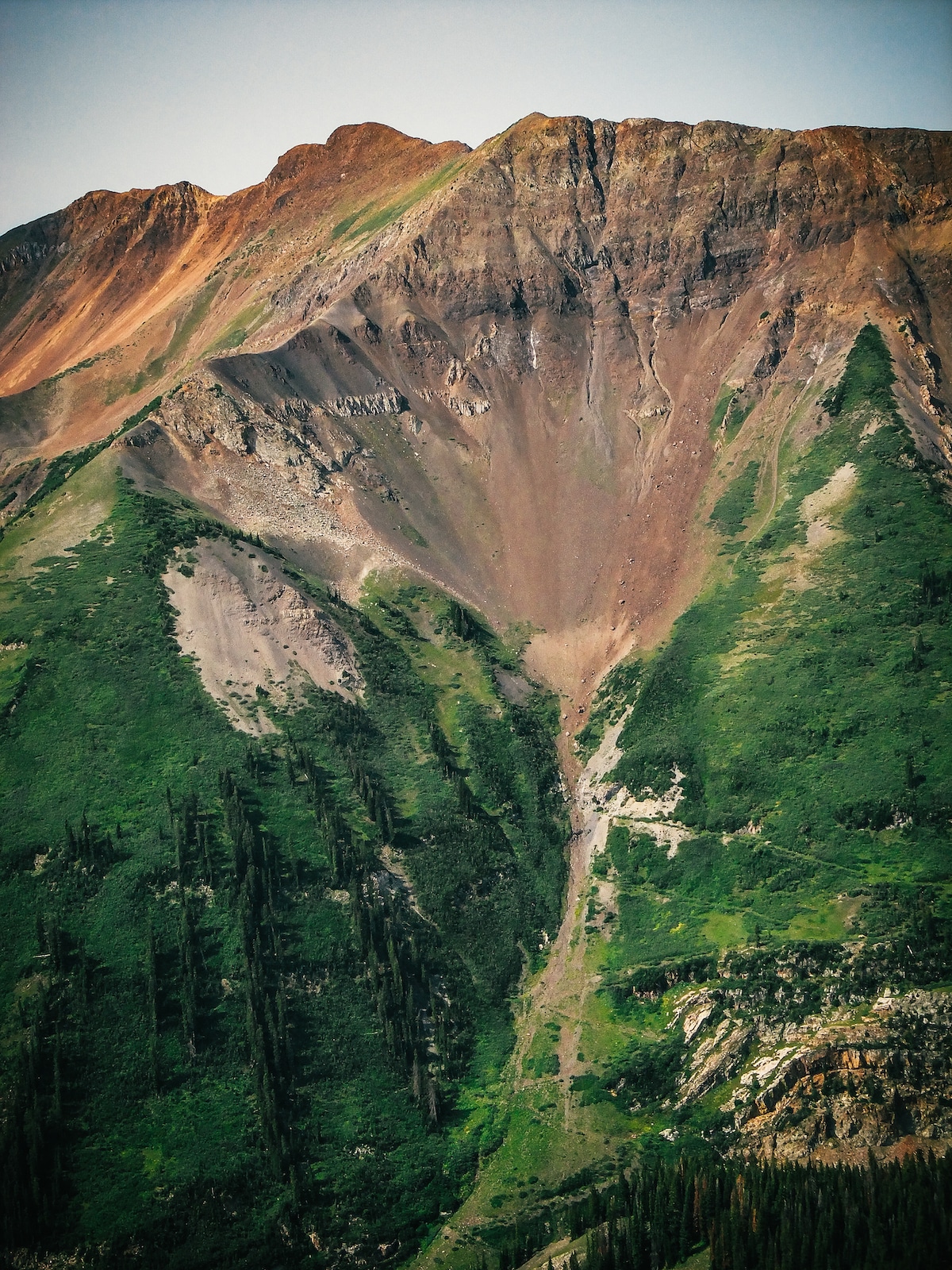 With an impressive 103 hikes, the Gunnison National Forest offers the kind of rugged beauty that inspires deep contemplation and euphoria. A place this vast has every sort of hike you can think of, from tame lakeside nature walks to grueling multi-day adventures that shouldn't be attempted without the commensurate gear and experience.
This is an incredibly special place that deserves our attention and protection as hikers. While some hikes can be accessed in under an hour from the town of Gunnison, others take longer, so do your homework before you venture off to this gorgeous forest.