Pueblo isn't a mountain town, but it's close to many rugged hikes that will please everyone from families with young kids to experienced hikers looking for a challenge. The powerful Arkansas River flows through the heart of town and carves out some of the state's most iconic canyons to the west.
North and south of town you'll find vast, forested peaks that are ideal for exploring. If you're in Pueblo and aren't sure which nearby hike to explore, check out the recommendations on this list:
Tunnel Drive Trail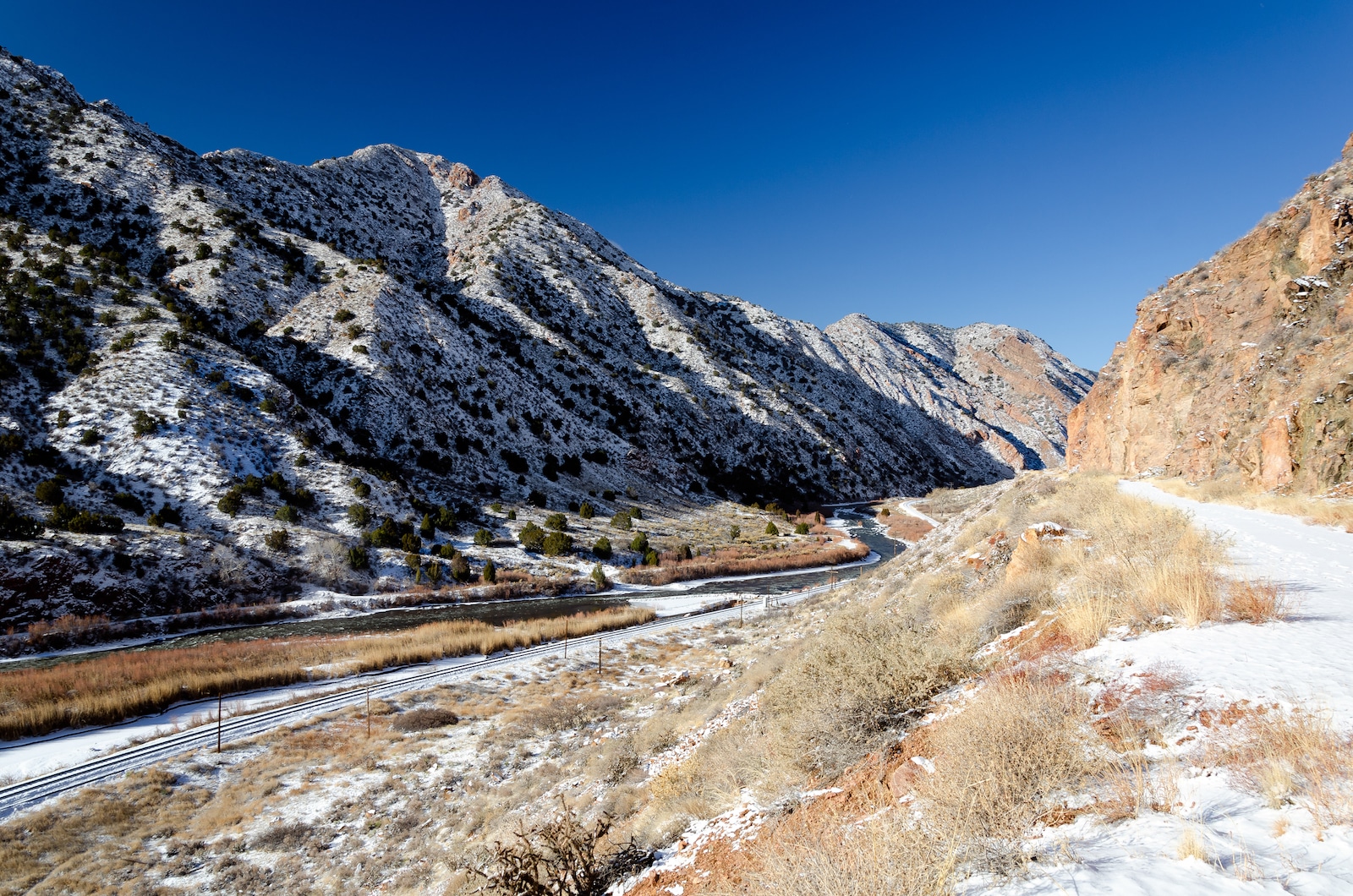 This four-mile trail located an hour west of Pueblo is locally beloved for its otherworldly canyon views and because the trail passes through tunnels that have been carved out of rock. You won't find any trees here, so come prepared, but this flat, easy trail is kid-friendly and interesting enough that you'll want to check it out even if you're an experienced hiker. And if you love fishing as much as you love hiking, bring your gear because the adjacent river just happens to offer some of the best trout fishing in the state.
Greenhorn Mountain Trail
Long, perilously steep, and recommended only for experienced and prepared hikers, the Greenhorn Mountain Trail sits just 35 minutes southwest of town. Over the course of 14 miles the elevation climbs and then drops over 5,000 feet, which is quite dramatic if you're not acquainted with the world of mountain hiking.
You won't find scrambles here like you would hiking a 14er, but the switchbacks are said to be especially grueling. But those who make it to the top are rewarded with stellar views of immense mountain peaks to the west and the sprawling plains to the east.
Arkansas Riverwalk Trail
Over 11 miles long but otherwise very easy, the Arkansas Riverwallk Trail offers bucolic strolls flaking a majestic river. This hike treks through ranch lands that press up against the foothills of the Rocky Mountains, and though it's popular, you'll have long stretches to yourself because it's so long.
The trail offers excellent fall foliage in late September and early October, and some great bridges to cross over. The trailhead is located 50 minutes west of Pueblo. You could also opt for a stroll along the local Pueblo Riverwalk, which goes along the Arkansas River in town. It has access to shops, restaurants and more urbane amenities.
Pueblo River Loop
This 17-mile trail winds around Lake Pueblo and explores the surrounding areas. Other than the length, this hike is flat and will be easy for hikers of every skill level. The rocky terrain features juniper and sagebrush, and you might run into some gorgeous wildflowers here depending on the time of year you visit. There are more scenic hikes to be found in the mountains surrounding Pueblo, but this is a nice option for families not wanting to stray far from town.
Bartlet Trail
Located 45 minutes southwest of Pueblo, the Bartlet Trail is long, very steep, and hugely scenic. With a length of over 12 miles, this hike dramatically climbs from 8,000 to 11,580 feet in elevation and opens up to astounding views of Greenhorn Mountain, the Greenhorn Wilderness, and the Eastern Plains. If you want to complete the whole thing, you'll need to have a decent amount of hiking and experience under your belt for this one.
Stultz Trail
The Stultz Trail's eight and a half miles wind through stately evergreen forests before passing through the timberline and opening up to terrific views of the surrounding mountains. With over 2,000 feet in elevation gain, this one will provide a solid but doable challenge for casual hikers. But take note that some reviews complain that the trail is poorly maintained and contains rocks that are easy to slip on. You'll find the trailhead an hour west of Pueblo south of Cañon City.
Temple Canyon Park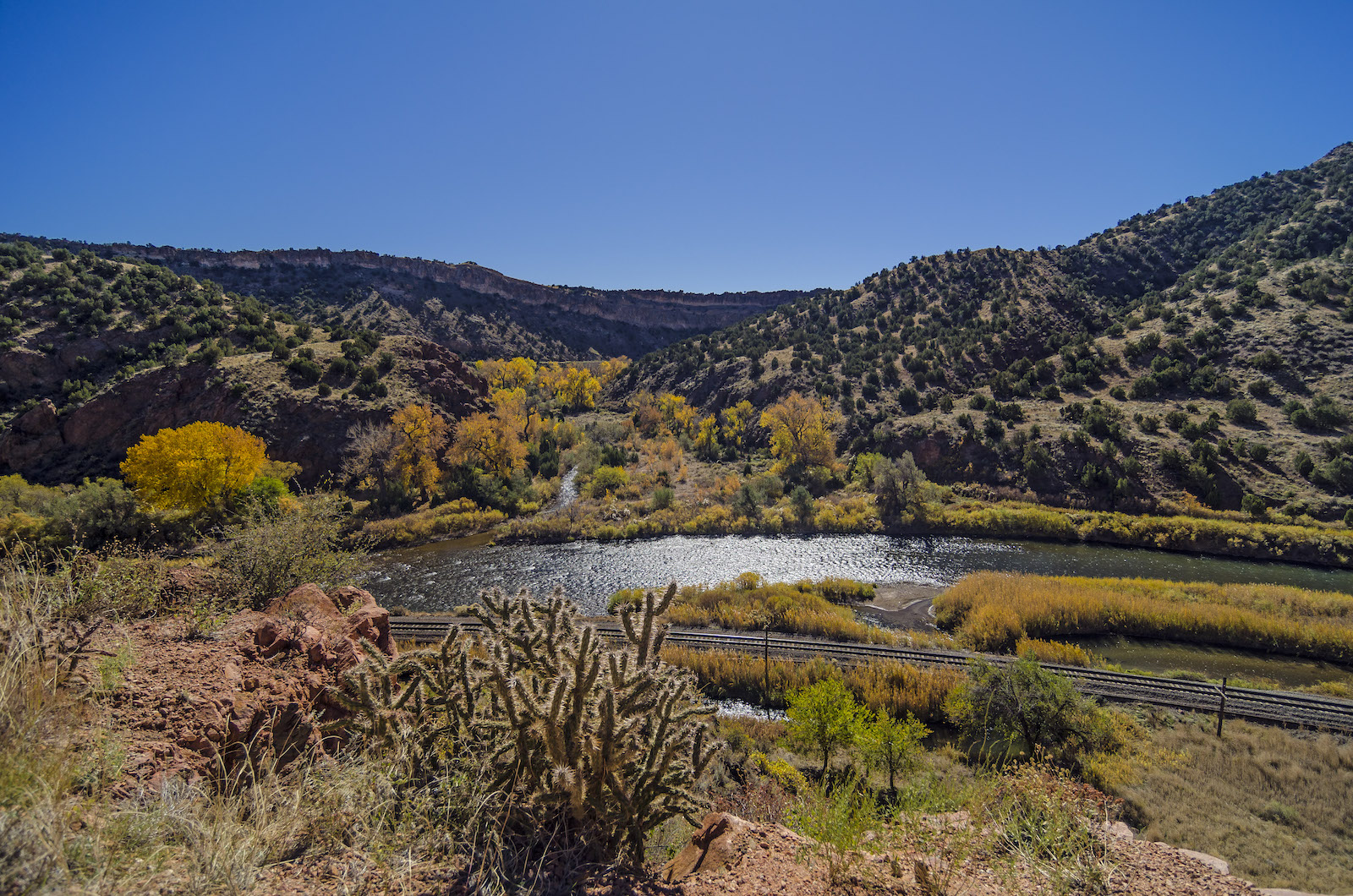 Featuring vast canyons and scenic rock formations, Temple Canyon Park sits an hour west of Pueblo. You'll find three stellar hikes here suited for every skill level. The 12-mile Tanner Trail is treacherously steep and brimming with stellar views and captivating wildlife. If you're looking for something easier but with great scenery, the three and a half-mile Redemption Trail is perfect for families and inexperienced hikers wanting unforgettable nature experiences.
Royal Gorge Mountain Park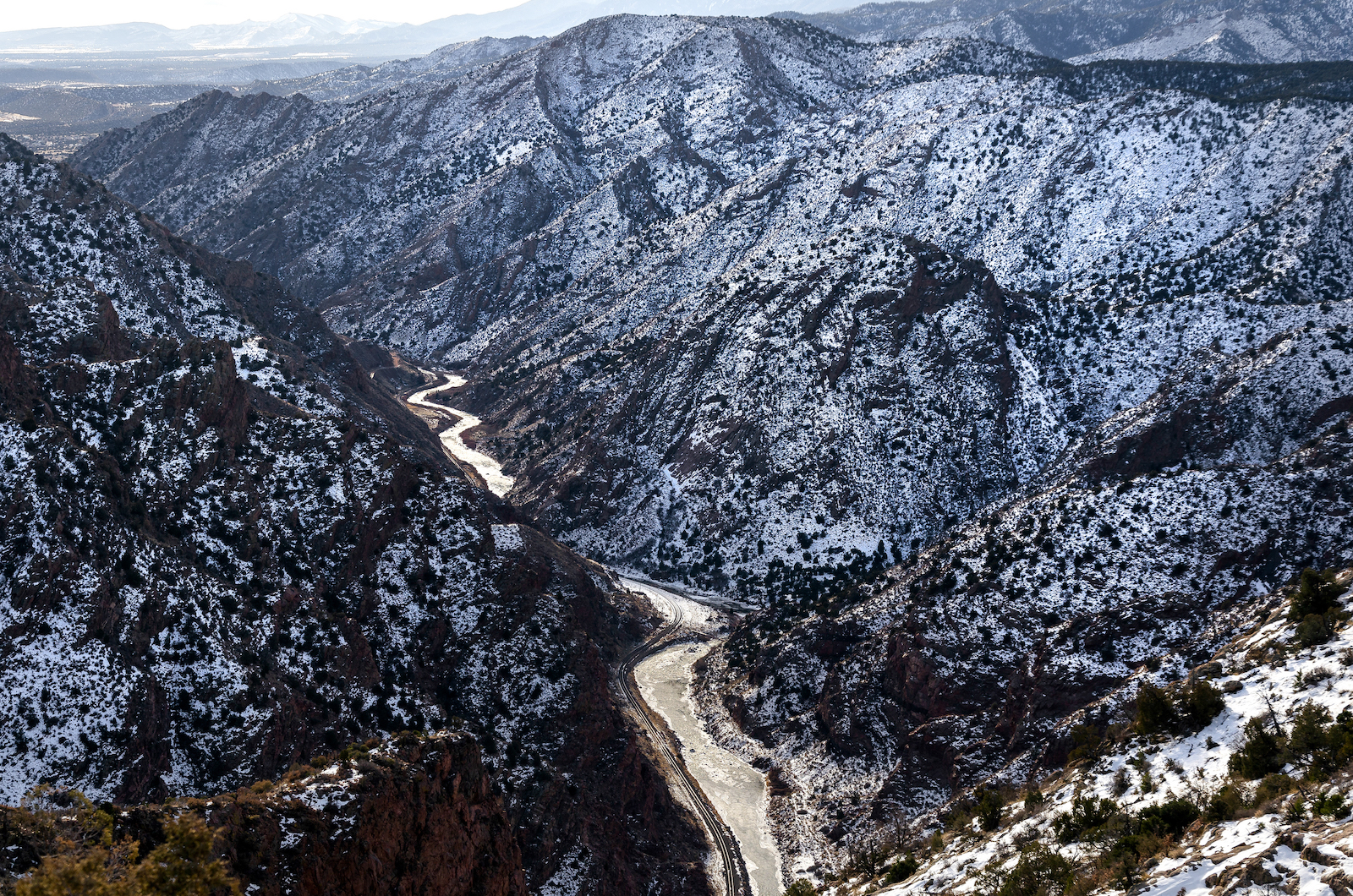 You'll find seven easy but rewarding hikes in the Royal Gorge Mountain Park that range from one to five miles long. Hiking here gives you the chance to cross the world's largest suspension bridge on foot, and to take in the vast and vivid panoramic canyon views on the Canyon Rim Trail. There's more than enough captivating scenery to thrill even the most experienced hikers though there's nothing here that will challenge them. This park is located an hour west of Pueblo.
Newlin Creek Trail
Featuring lush forests, towering rock formations, and abandoned mining equipment, the Newlin Creek Trail is a can't-miss hiking destination located an hour west of town. While some reviews warn that the trail is overgrown and unmaintained, most praise it for its rugged beauty and access to a formative part of Colorado's history.
If that's not enough to sell you, the aspens here are said to put on an incredible display every fall. This one is moderately challenging, but not recommended for casual hikers who'd prefer not to put up with unmaintained trails.
Northridge Trail and Mace Trail Loop
Located in the Pueblo Mountain Park just 30 minutes southwest of town, this two and a half-mile loop trail features interesting rock formations and captivating high-elevation scenery. There's nothing here that casual hikers can't handle, and since it's a loop you'll see different scenery at every turn. This is a great option for hikers of every skill level who want to stay close to town.
Most of these hikes are all accessible year round, so make the most of these adventurous trails nearby Pueblo, Colorado.