The vast mountain landscapes surrounding Steamboat Springs are beautiful, inspiring, and chock full of incredible hikes. You'll find trails here perfect for everyone from experienced hikers looking for a challenge to families who want to access local nature and wildlife on easy treks.
To find the best local Steamboat Springs hike for you, check out this list of recommendations:
Routt National Forest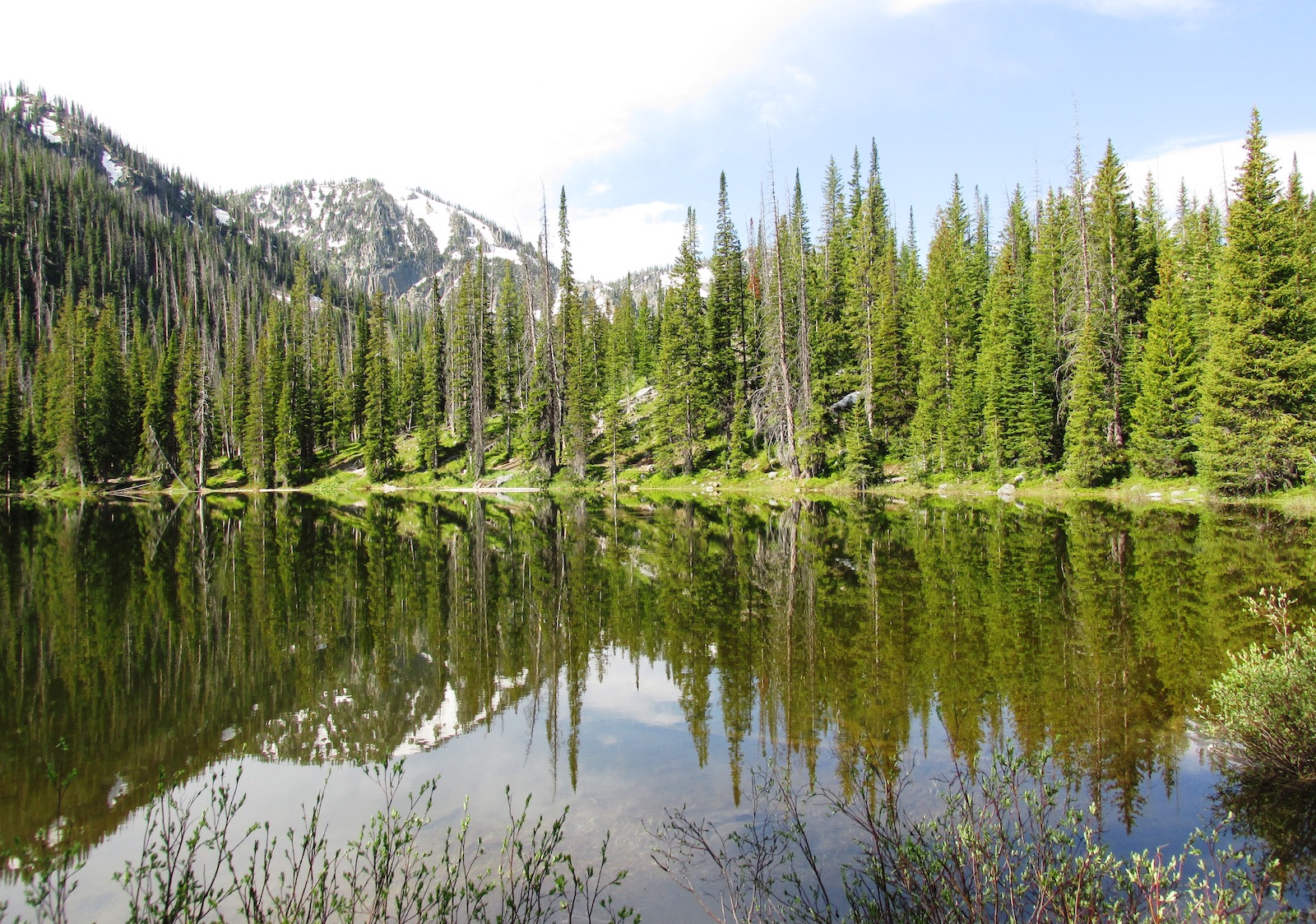 Packed with over 30 excellent hiking trails, the Routt National Forest feature lush open meadows, towering snow-capped peaks, and the kind of dense evergreen forests that inspire meditation. This national forests offer a wide range of easy and moderate trails and a couple of more challenging treks, and some are located under an hour from Steamboat Springs.
If you're visiting town and are looking for powerful nature experiences, you won't want to miss this incredible area.
Fish Creek Falls Trail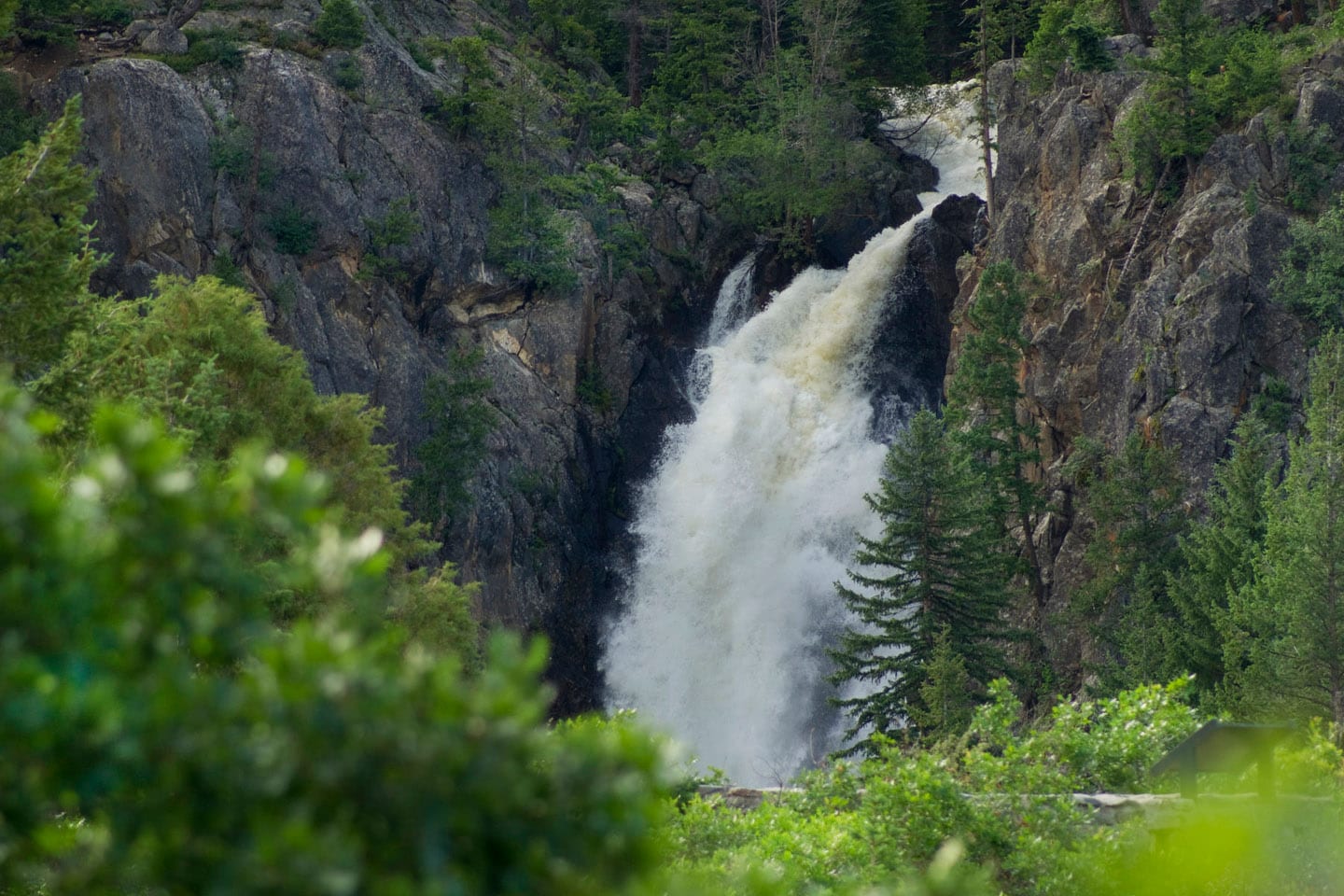 Featuring the majestic 283-foot Fish Creek Falls, you won't have to leave town to enjoy this excellent hike, but you'll probably have to contend with lots of other hikers depending on when you visit. At almost five miles long, this trail is considered challenging for casual hikers but is rewarding enough that it doesn't stop them from hiking here.
There's a $5 fee to park here, and the trail is accessible year-round. But note that during the winter, conditions are often dangerous, and hiking here might only be possible with extra equipment.
Mad Creek Trail

Closed from December to May for elk-grazing, the Mad Creek Trail features serene alpine meadows and excellent aspen foliage in the fall. Moderately difficult and close to town, this trail is one of the most popular in the Steamboat Springs area. While serious hikers looking for a challenge in a secluded nature setting won't want to try this one, families and those wanting to hike close to town in a gorgeous setting will love this trail.
West Summit Loop
Especially gorgeous during the winter months for snowshoeing, this short trail winds through dense forests of aspen and evergreen trees. At under two miles long, the West Summit Loop is typically uncrowded and always beautiful. It's a great option for getting a quick hike in during a summer afternoon or trekking through a storybook winter wonderland during the late fall, winter, and early spring.
Elk Run Trail
This easy ten-mile trail is located 30 minutes south of town in the Stagecoach State Park. The trail flanks a large reservoir, which is surrounded by rolling hills and tall peaks in the distance. Recommended for families and hikers not used to high elevations, the Elk Run Trail is ideal for a long, pleasant lakeside stroll.
Rotary Trail
Featuring a wide open pastoral landscape, the Rotary Trail treks through the sort of bucolic scenery you'd expect from the rural plains, not the Rocky Mountains. But with rolling green hills, a sprawling blue sky above, and immense peaks far off into the distance, the Rotary Trail is indeed a small part of the Rocky Mountains, and it's located just west of town.
This four-mile long hike can be popular during peak times, and it's considered to be moderately challenging.
Rainbow Lakes Trail
Located near Walden just under an hour and a half's drive from Steamboat Springs, this excellent trail was forced to close in 2020 due to a fire, and will hopefully reopen in 2021. The Rainbow Lakes Trail delivers phenomenal views of Colorado's sprawling North Park region, and features serene waterfalls and access to the stunning lakes of its namesake. For being not that challenging of a trek, this hike offers some unforgettable natural beauty.
Blackmere Trail

Offering excellent high elevation views of the city and ski resort of Steamboat Springs, the Blackmere Trail sits just to the east of town and is predictably very popular. But between its scenery and easy access straight from town,  you simply can't ask for a better impromptu hike. At four miles long, the Blackmere Trail is ideal for hitting up after, or before, enjoying a couple beers at a local Steamboat Springs Brewery because you won't have to drive to the trailhead.
Thunderbird Hiking Trail

During the summer and early fall, the Steamboat Springs Ski Resort opens up for hiking. The Thunderbird Hiking Trail is considered tough for casual hikers because of its steep inclines. You'll have to contend with over 2,000 feet of elevation gain in just a couple of miles, but those who make it to the top are treated to excellent views of the valley below and gorgeous forests along the way.
Yampa River Core Trail

Another easy trail located in town, the Yampa River Core Trail offers an easy hiking experience with great river views. Nearly three miles long, this one will be a breeze for hikers at any skill level, and it's probably not worth visiting if you're looking for a serious challenge or want to be immersed in nature.
Devil's Causeway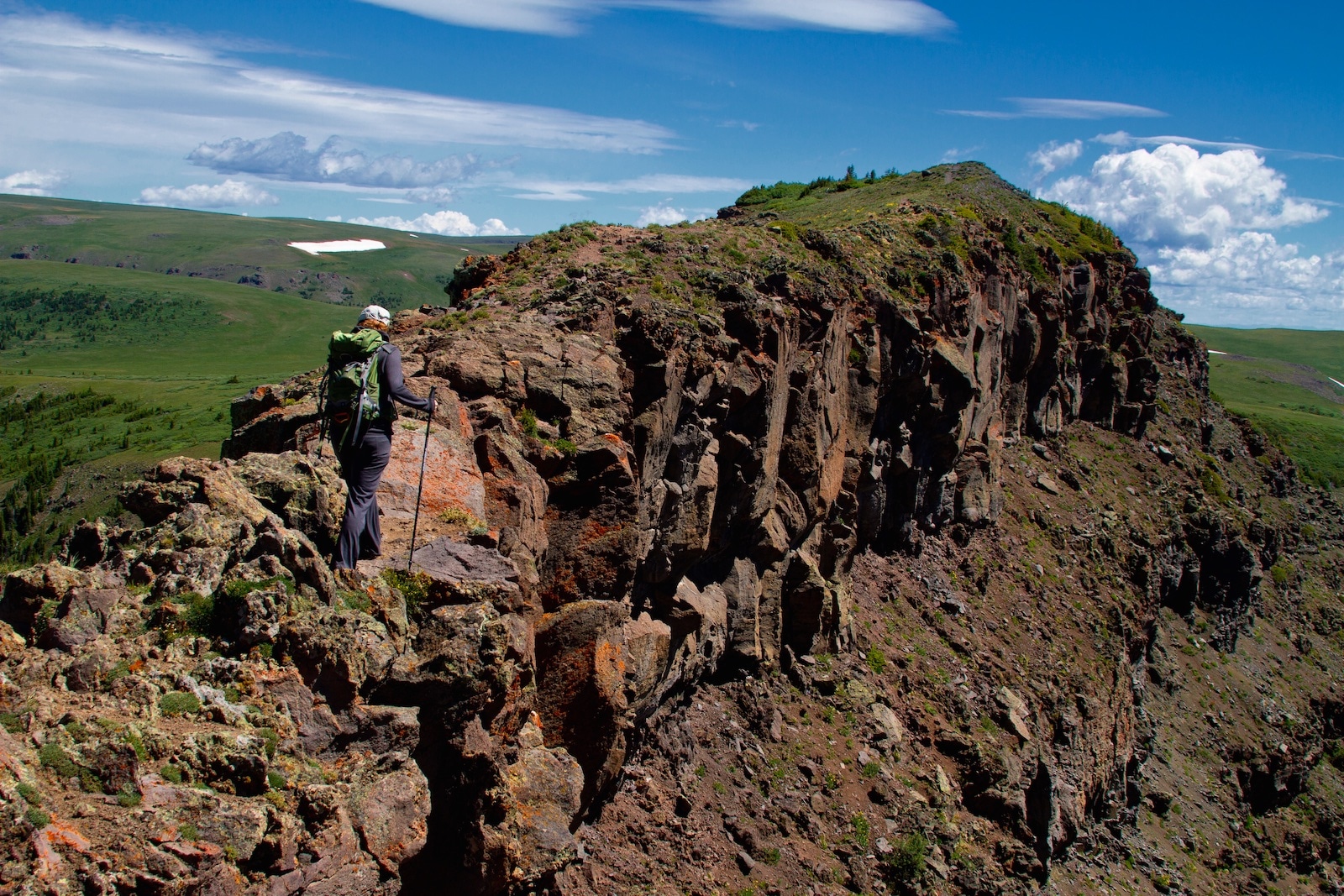 If you're in Steamboat Springs, you're just under an hour and a half's drive to one of Colorado's most iconic hikes. The Devil's Causeway is a six-mile hike the treks high atop an extremely narrow land bridge that squeezes down to just four feet wide in some places. While this trail isn't difficult, it's definitely dangerous and should only be attempted by serious, sober, and prepared hikers.
This hike passes through some incredible terrain, and there's nothing quite like gazing out at the surrounding landscape from atop a steep, wall-like mesa. Don't miss this one, and don't mess around with it.
Red Dirt Trail

Featuring over 3,ooo feet in elevation gain, the Red Dirt Trail is an intense hike that offers stunning natural beauty and the chance to view wildlife like elk, moose, and black bear. During the spring and summer, this trail treks through colorful displays of wildflowers and delivers a nice blend of forest scenery and high-elevation mountain views.
Those are among the top hiking trails around Steamboat Springs, Colorado.