Nestled in western Colorado's picturesque wine country, Paonia is located near some of Colorado's most scenic and unforgettable hikes. This part of Colorado offers everything from the astounding grandeur of the Black Canyon of the Gunnison to uncomplicated riverside trails that are ideal for impromptu afternoon hikes.
If you're in Paonia and aren't sure which trail to explore, consider one of these recommendations:
Cliff Creek Trail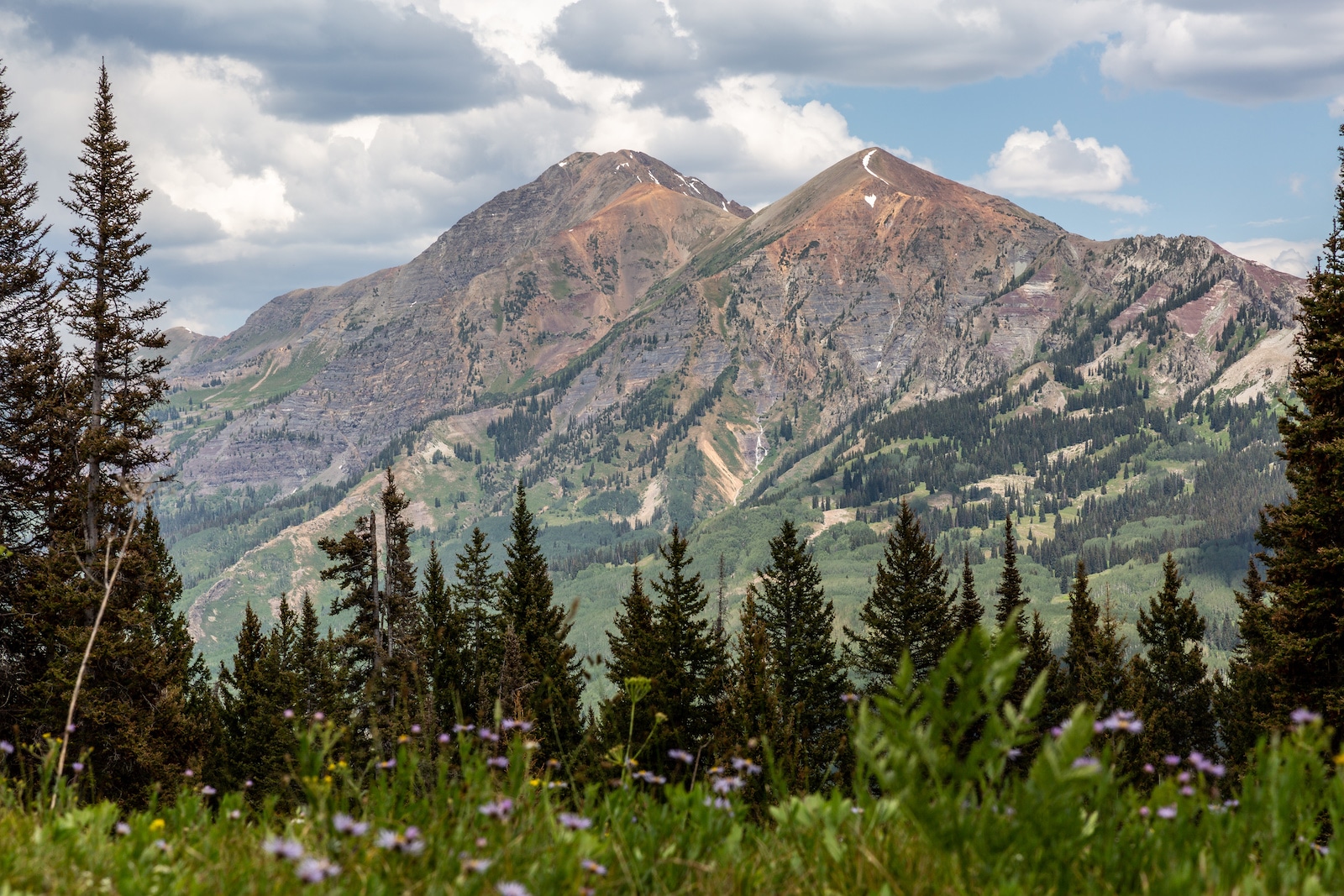 Located east of town near Crested Butte, the Cliff Creek Trail is a five-mile moderate hike with stellar scenery. You'll see intense bursts of wildflowers in the spring and summer, picture-worthy aspen foliage in the fall, and incredible high-elevation mountain views any time of the year you visit. This trail is said to typically be uncrowded, so it will probably hit the spot for those wanting to experience the quiet majesty of nature by themselves.
Black Canyon of the Gunnison National Park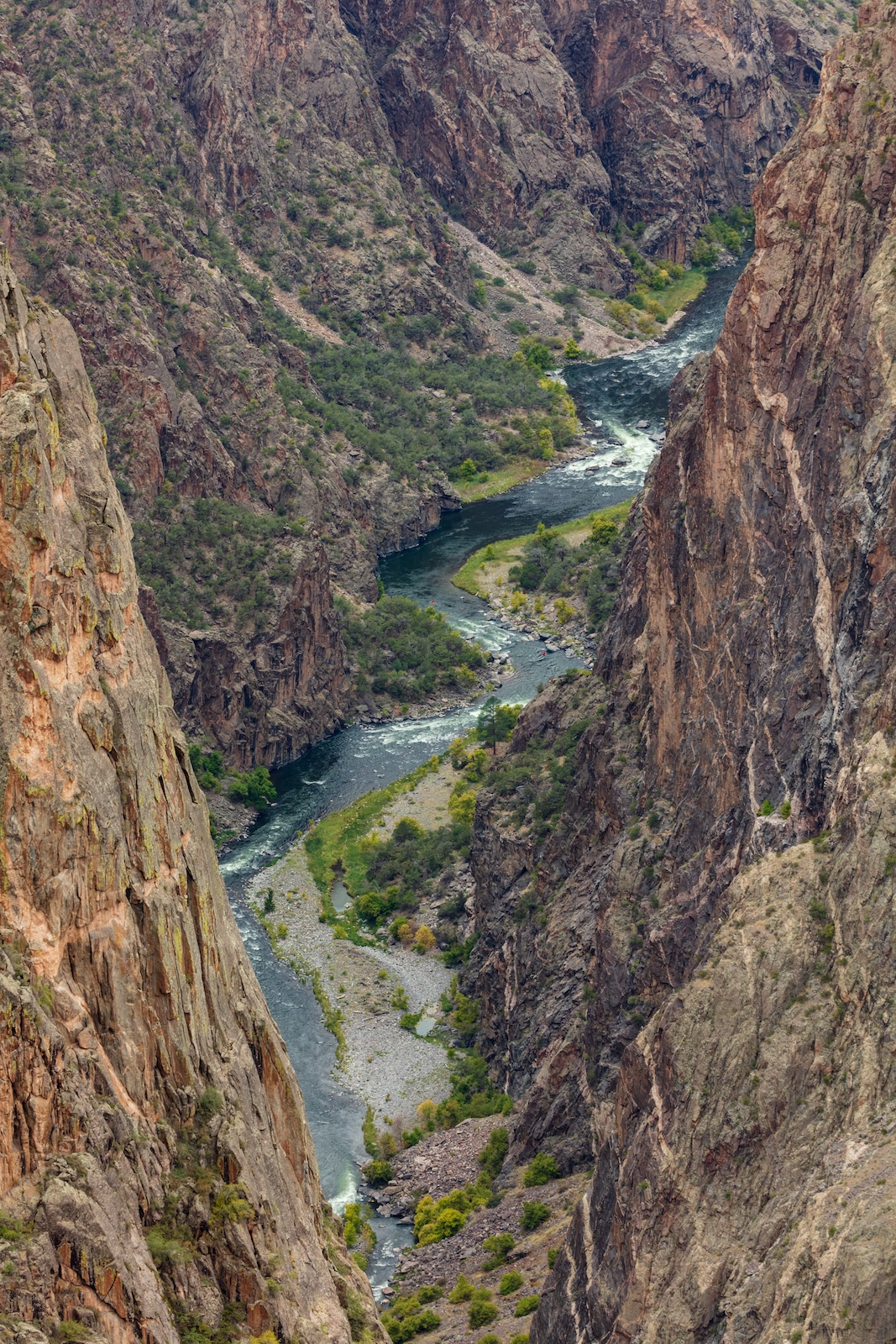 People travel to this national park from around the world to catch a glimpse of the natural wonders it contains. But if you're in Paonia, you're just 40 minutes north of the area, which offers almost 30 unforgettable hikes. Immense geologic formations loom above canyon walls that plunge treacherously steep down to the river below. The canyon here isn't actually black but is so deep that most of it is shrouded in shadows.
Most of the hikes here are moderate and easy, and almost all of them are between one to four miles long. While this isn't an ideal place for long challenging hiking, it's perfect for being humbled and inspired by the power of nature. If you're in Paonia and have any interest in the natural world at all, this is a place you won't want to miss.
Mesa Top Trail
This eight-mile high-elevation trail winds through idyllic aspen meadows and evergreen forests before opening up to a vast landscape with a scenic alpine lake below. In the spring and summer, you'll pass through open fields dotted with vivid wildflowers in cinematic fashion. It takes more than an hour to reach this trail, but it's one of the most beloved and rewarding hikes in the area and is well worth the drive.
Baldy Peak/Mt Baldy

A high clearance vehicle is a must for accessing this trailhead, which sits northeast of Panonia. Featuring arresting views of the surrounding mountains, this trail winds through lush forests and meadows before passing above the timberline and entering a surreal new world where the ground meets the sky.
At more than six miles long, this one is definitely challenging, but there's nothing here ambitious and prepared casual hikers can't handle. It's the perfect hike for those building their experience up to prepare for 14ers and other more serious hikes.
Snodgrass Mountain Trail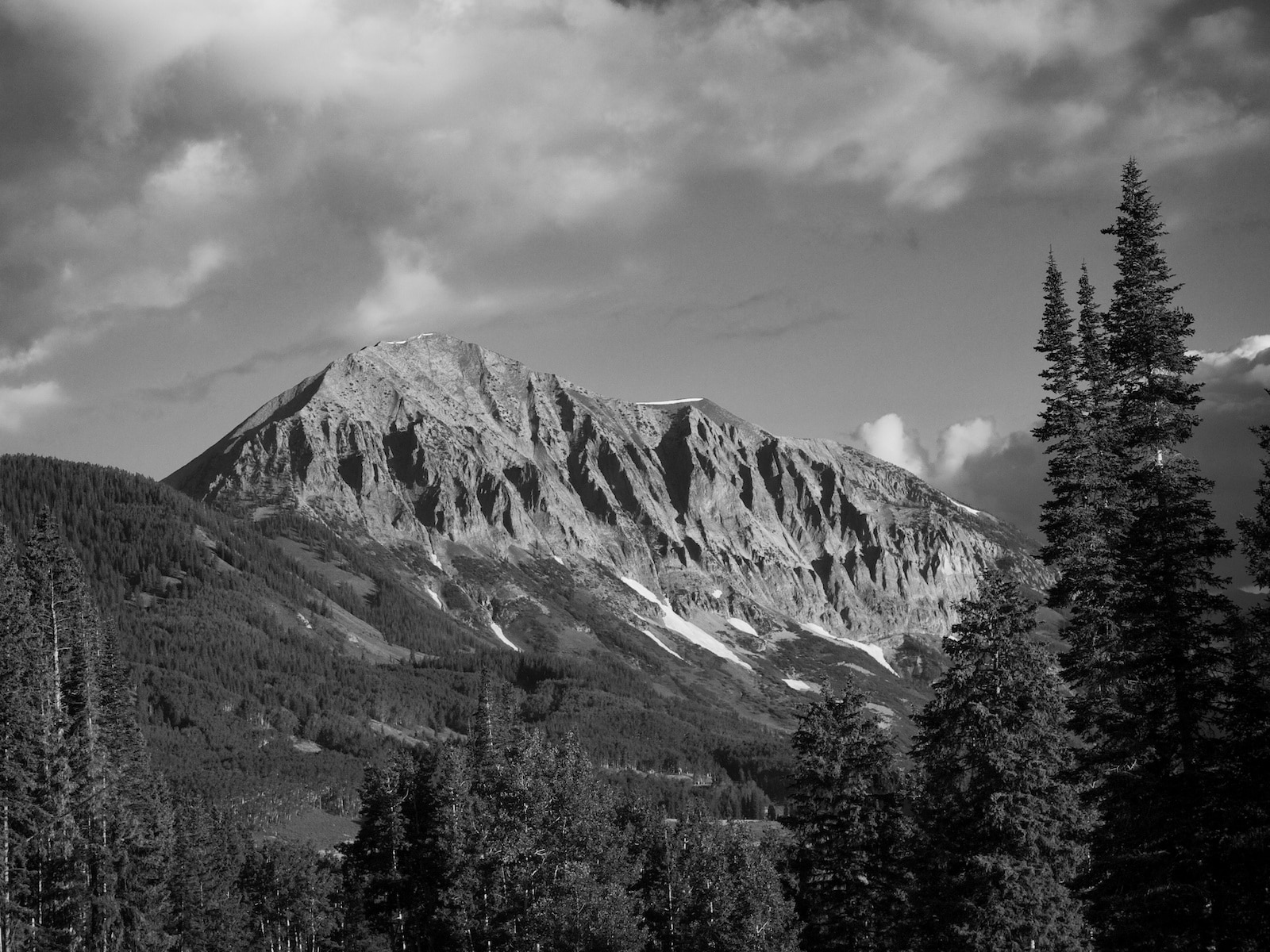 With serene alpine meadows that open up to soaring mountain vistas, you can't blame lots of people for wanting to visit the Snodgrass Mountain Trail. This one is a local favorite, but that doesn't mean you can't have parts of it to yourself if you show up early morning on a weekday.
At almost six miles long, this moderately difficult trail is good for families and inexperienced hikers looking for a challenge. Like many hikes in the area, it offers stellar fall foliage. Located near Crested Butte, this trail is known to close temporarily for cattle-grazing, so make sure it's open before you hop in the car.
Big Dominguez Canyon Trail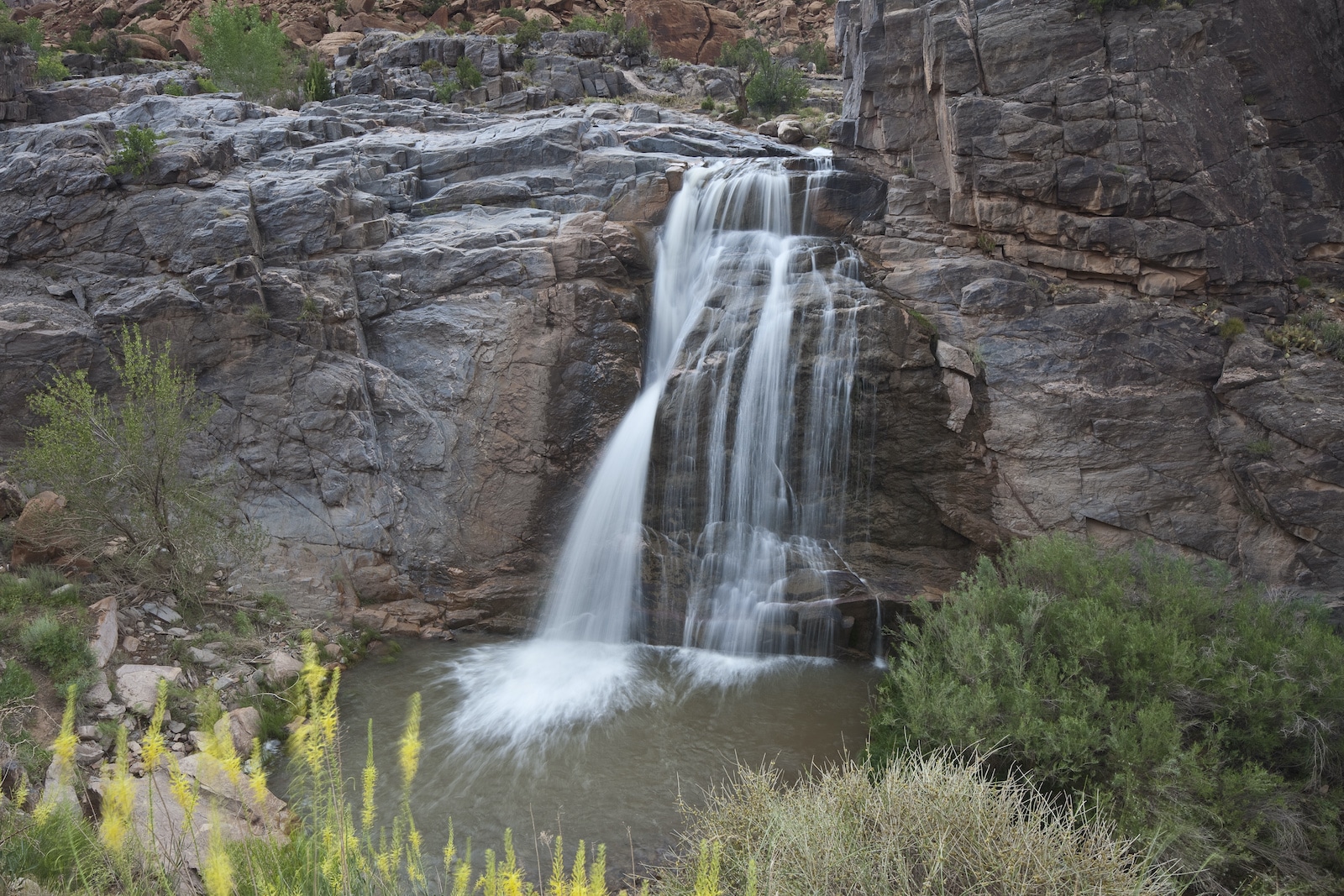 This trail is long, easy, and brimming with stellar canyon views. Located in the Dominguez Canyon Wilderness, the 12-mile Big Dominguez Canyon Trail features ancient petroglyphs and fascinating geologic scenery. At one point during the hike, small waterfalls pour over smoothed rocks into serene pools, creating a serene canyon oasis. This rewarding trail is easy, but it's not short, so take note if you plan to tackle the entire thing.
Crystal Creek Trail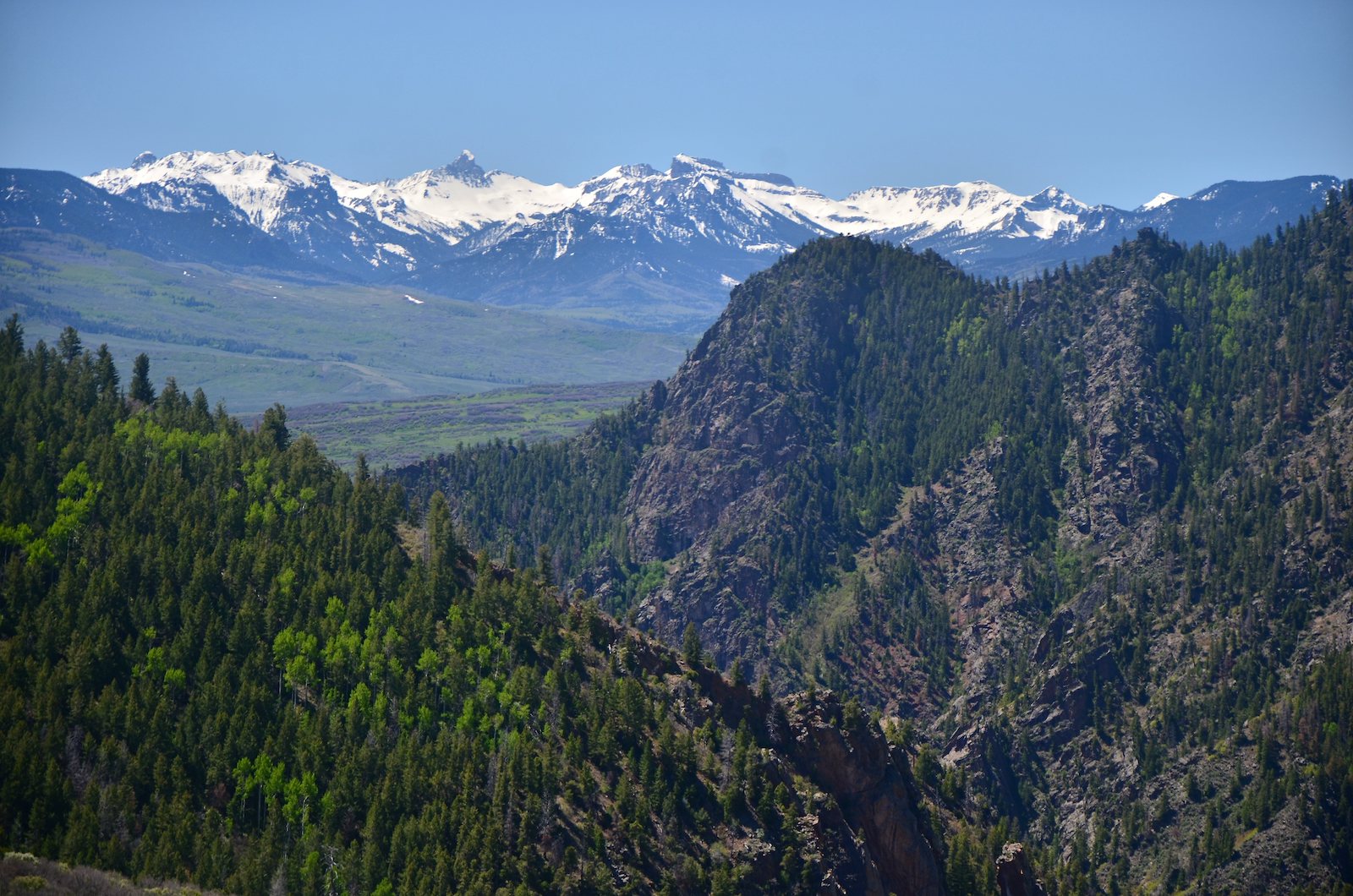 Located in the Gunnison National forest high above the roaring river of the same name, the Crystal Creek Trail is loved for its stunning high-elevation views. Typically trails with alpine scenery this impressive are difficult, but this one is moderately challenging and only three miles long. Wildlife sightings are also common here. The trail is located 45 minutes south of town.
Needlerock Trail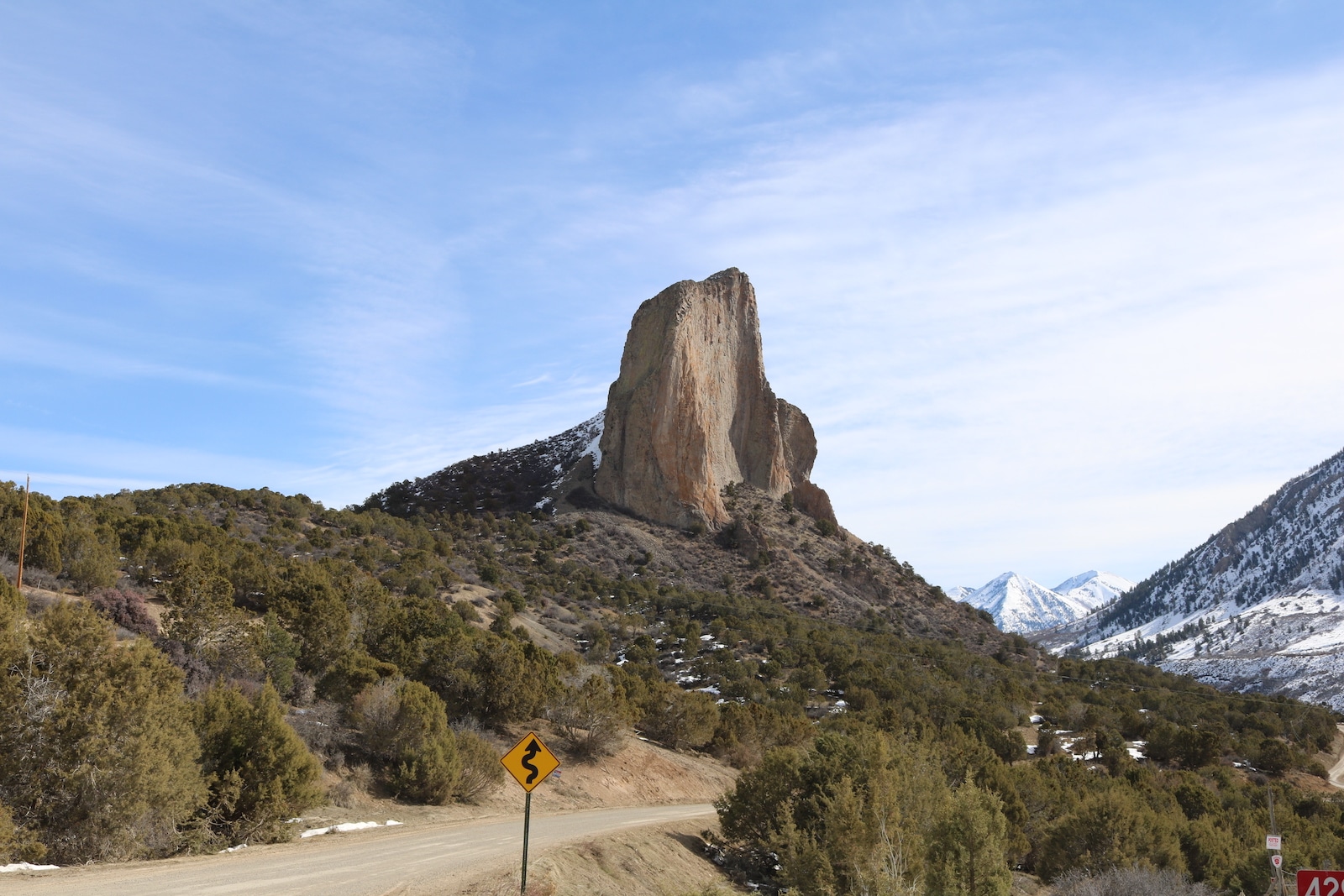 Described as a short but challenging hike, the Needlerock Trail packs loads of natural splendor in just under a mile. The headliner here is Needlerock, a hulking geologic rock tower that explodes out of nowhere from flat land. Set against the backdrop of the mountain ranches that surround it, it's a bizarre and captivating sight.
But even without this feature, this is a gorgeous and rewarding trail that's perfect for quick afternoon hikes. The Needlerock Trail is located 30 minutes south of Paonia.
Sidewinder Trail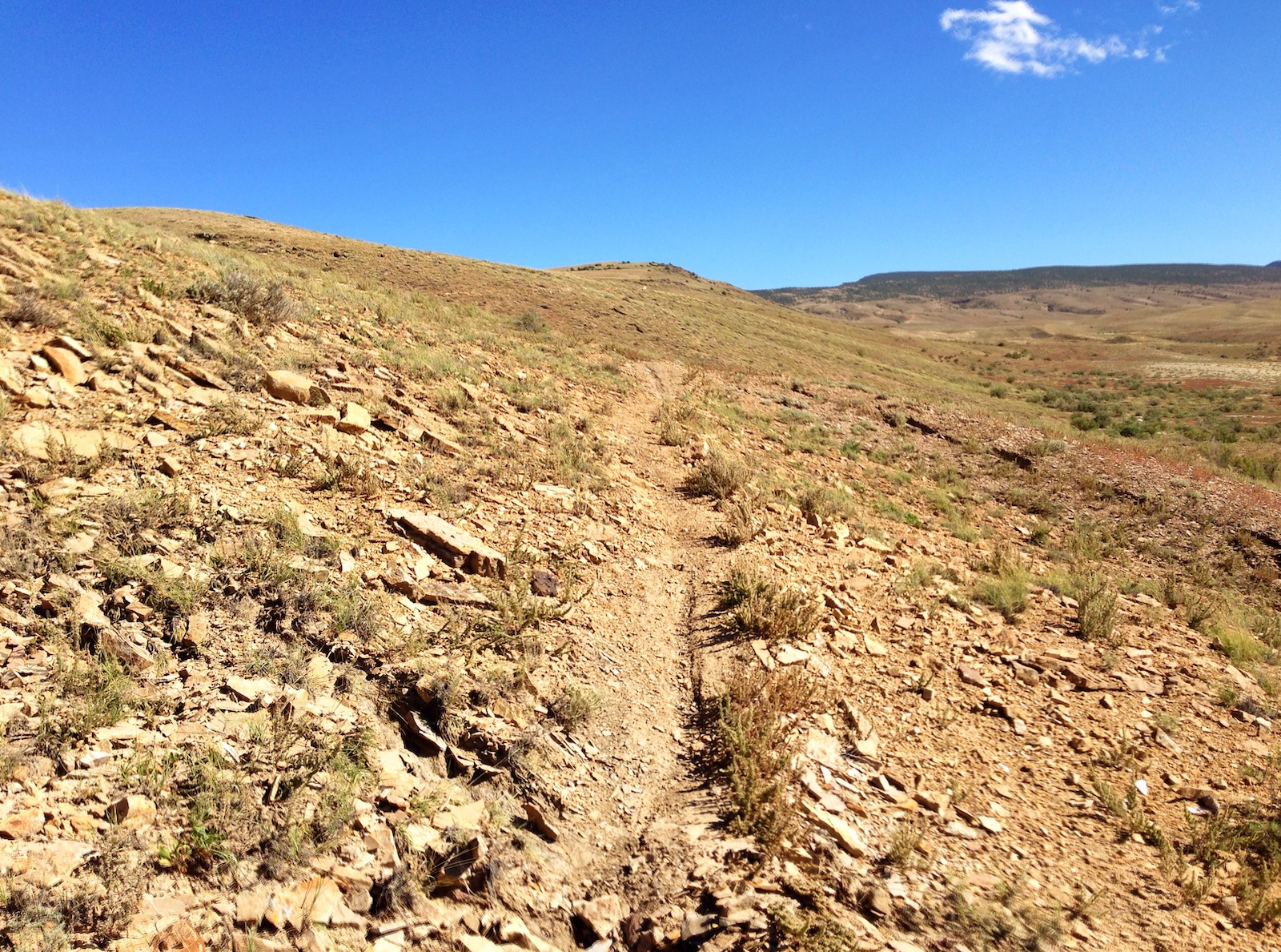 Long, uncrowded, and brimming with understated high desert beauty, the Sidewinder Trail sits 40 minutes southwest of town in the Gunnison Gorge National Conservation Area. At almost 19 miles long, this is where you go for a quiet, meditative hiking experience.
This trail is moderately difficult and doesn't include anything causal hikers can't handle sans the trail's length. But take note that this part of Colorado is almost completely tree-less and gets extremely hot in the summer. Don't try this one without sun protection and enough water.
Lupine, Gunsight Connection and Lower Loop Trail

This challenging 13-mile hike offers vivid scenery and intense, steep climbs. Parts of the trail flanks a serene alpine river before opening up to vast mountain valleys that will be sure to leave you with a renewed sense of wonder. This trail is especially beautiful in the early fall when the aspen trees burst into flourishes of gold. It's a great option for causal hikers looking to up their outdoor experience in a gorgeous setting.
Those are among the top hiking trails for an easy day trip from Paonia, Colorado.