Located among Colorado's San Juan Mountains, Telluride is simply a gorgeous place for hiking. There is an abundance of hiking trails in town, with over 30 hikes in the region.
Hiking is quite popular throughout San Miguel County, especially during the summers. The vast mountain expanse, offers a lot of special hiking terrain. Some of these trails are family friendly while others are more adventurous. Whether you're a pro or a beginner, there are numerous trails for you in Telluride.
From a quick hike during lunch to an all-day/multi-day alpine triumph, there are a slew of opportunities for everyone. And the best thing is most of these hikes start from town making the trails much more accessible to everyone.
While in wild west Telluride for your summer trip, make sure you pick a memorable accommodation. There are a number of large vacation rentals perfect for your family getaway. The two distinct parts of Telluride are Downtown and Mountain Village.
Here are the top picks for family friendly hiking trails in Telluride, in no particular order:
1. The River Trail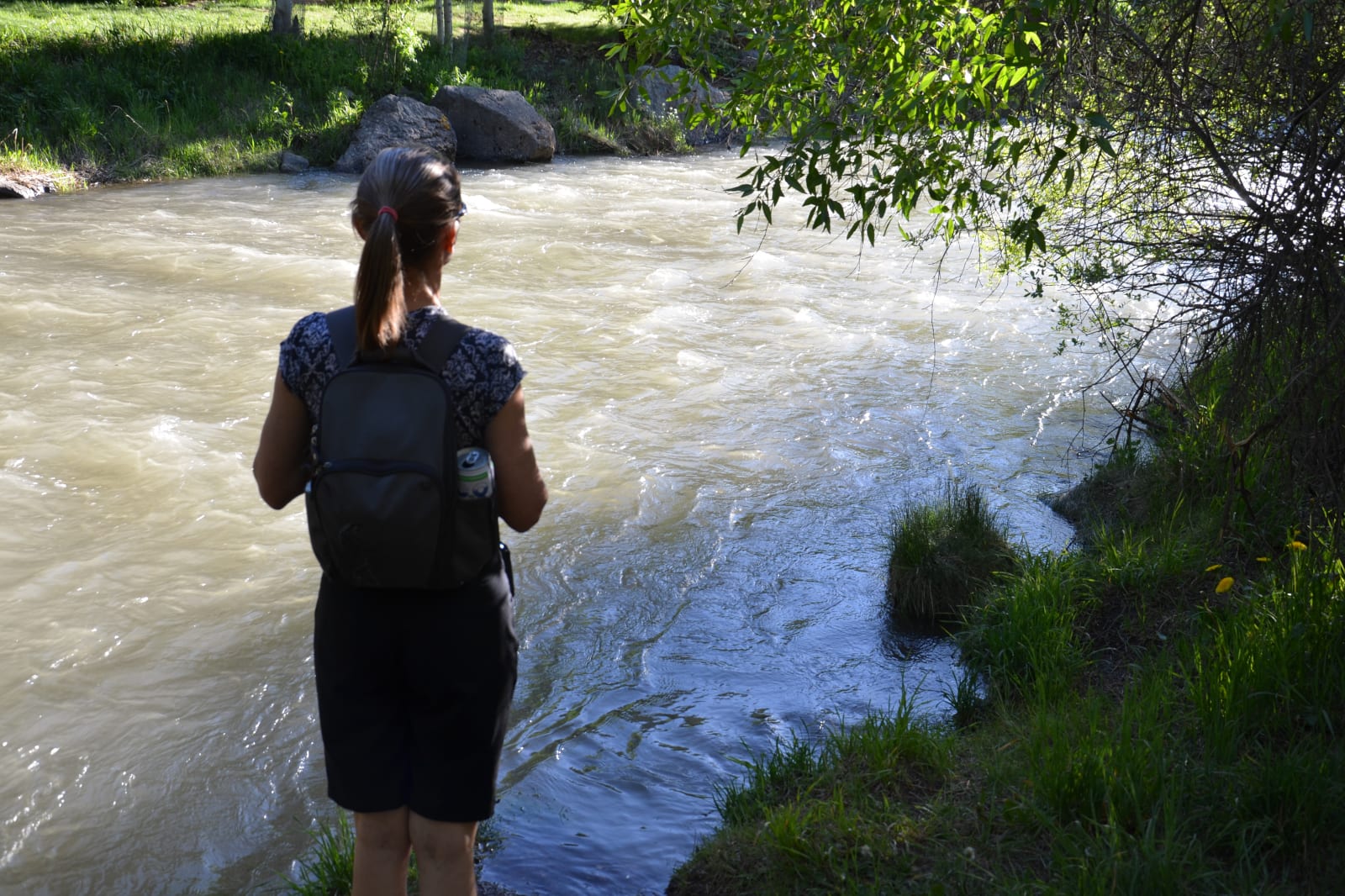 This hiking trail starts beside San Miguel River and you can pick up on the trail from anywhere in town. It's a mostly flat trail and picks up slightly towards the eastern side.
Once you arrive to the trail you can head two ways. One leads towards the Valley Trail, although it makes the walk a little longer. Or you can head east towards the Legacy Trail, where you will get to see many interpretive signs, which tells you the story of Telluride back in the mining days.
The trail ends at the box canyon, where you can see views of the tallest waterfall in Colorado, the Bridal Veil Falls, the Ajax and Telluride peaks, and the Pandora Mill Building atop the falls. It used to be a prominent gold and silver mine in San Juans.
Location: San Miguel River road, Colorado, USA
Distance covered: 6.6 miles
Best time to visit: March – October
2. Cornet Creek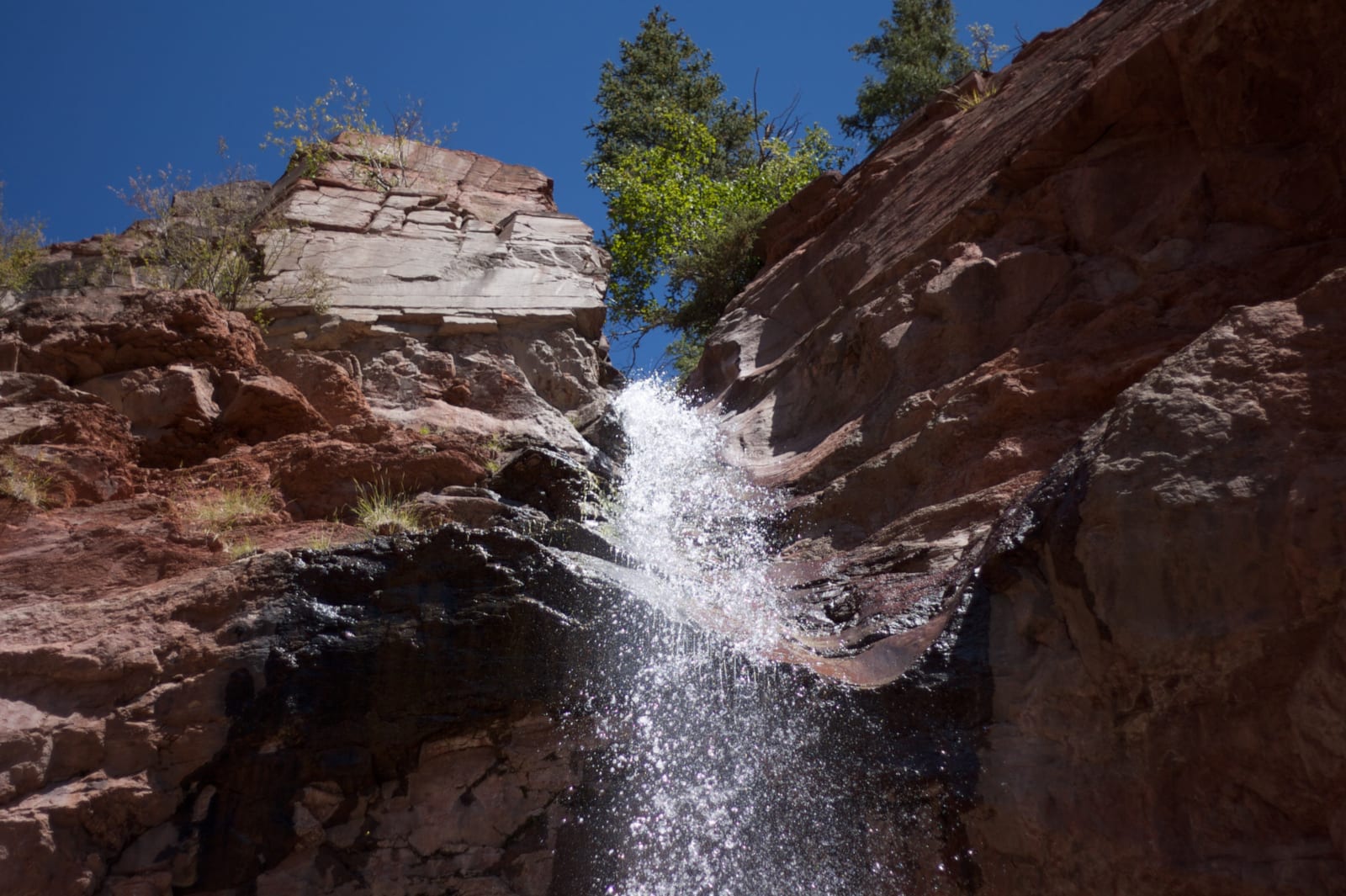 This is another friendly out and back trail near Colorado. The trail is about only a half mile and a perfect hiking trail for family outings.
This stroll features the Cornet Creek waterfall. If you're looking for a short hiking adventure with your family, take this trail. It begins near Aspen Street in the northern side of Telluride and continues until the Cornet Creek Falls. The trail gets a little steep near the waterfalls, so it's better to skip with little kids.
As you get closer to the waterfall you'll hear the gushing sound of the water flowing down. The water may be a deep torrent or a trickle or entirely frozen depending on the time of the year you visit.
Location: Uncompahgre wilderness, Telluride, Colorado, USA
Distance: 0.6 mile
Best time to visit: May – October
3. Bear Creek Canyon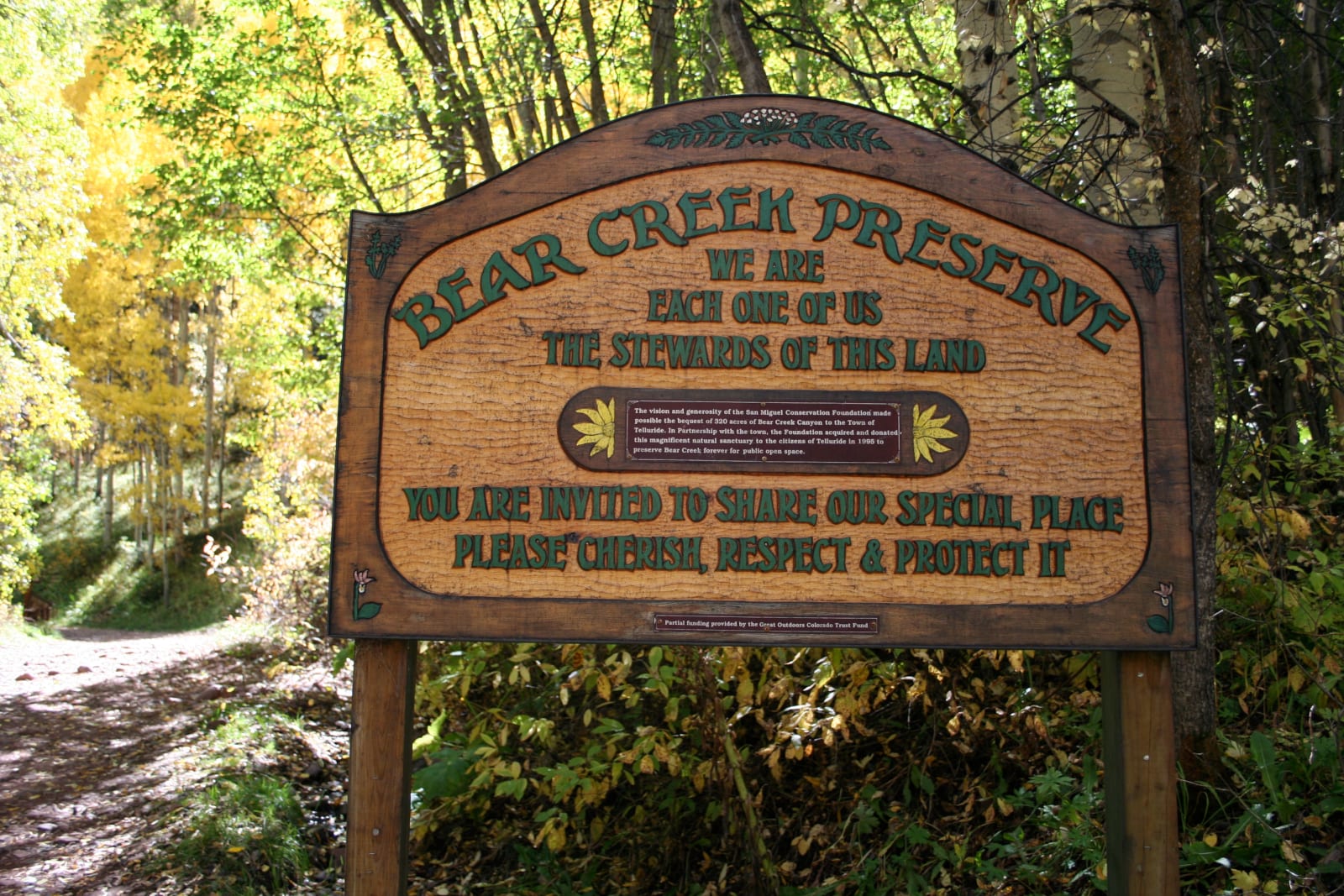 This is quite a popular trail in Telluride and is usually heavily trafficked. It features the woods, mountains, the Bear Creek waterfalls and a lake as well.
The trail is accessible all year round and offers stunning views of the waterfall at the top of the hike. It starts at the Bear Creek Preserve and from there you will go through beautiful meadows and forests and finally hiking uphill until you reach the summit.
At the peak you will be greeted with spectacular views of the Bear Creek Falls and at the end of the canyon there is a really cool huge rock. And to the right of this rock, you will see a lovely Lake, which makes for a perfect spot for a family picnic.
Location: Bear Creek Preserve, Telluride, Colorado, USA
Distance: 4 miles
Best time to visit: May – October
4. Alta Lake Trail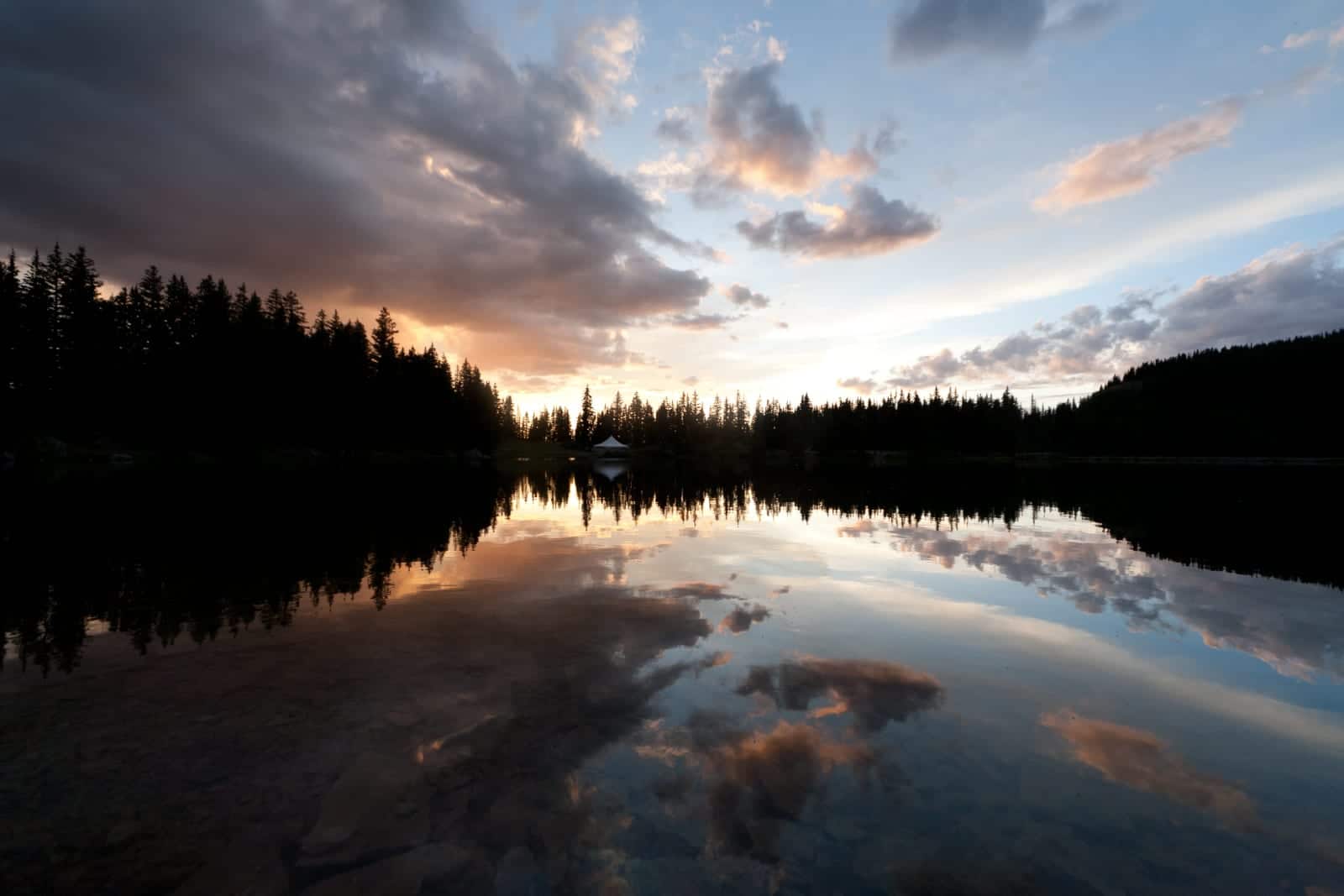 Alta Lakes Trail is another out and back trail in Telluride. The trail is suitable for all skill levels, so it's suitable for families, and you can always turn back or spend the night. Free dispersed camping is available by Alta Lakes. The trail is dog friendly as well so you can take your pets with you, but make sure to keep a leash on.
Located in the south of Telluride, the trailhead can be accessed from two ways, either from Basin Trail or from Prospect Trail. The trail follows through two miles of forest before reaching a scenic Lake. You can head further to see the remains of the ghost mining town of Alta.
Location: Forest road, Telluride, Colorado, USA
Distance: 10.2 miles
Best time to visit: February – October
5. Keystone Gorge Loop Trail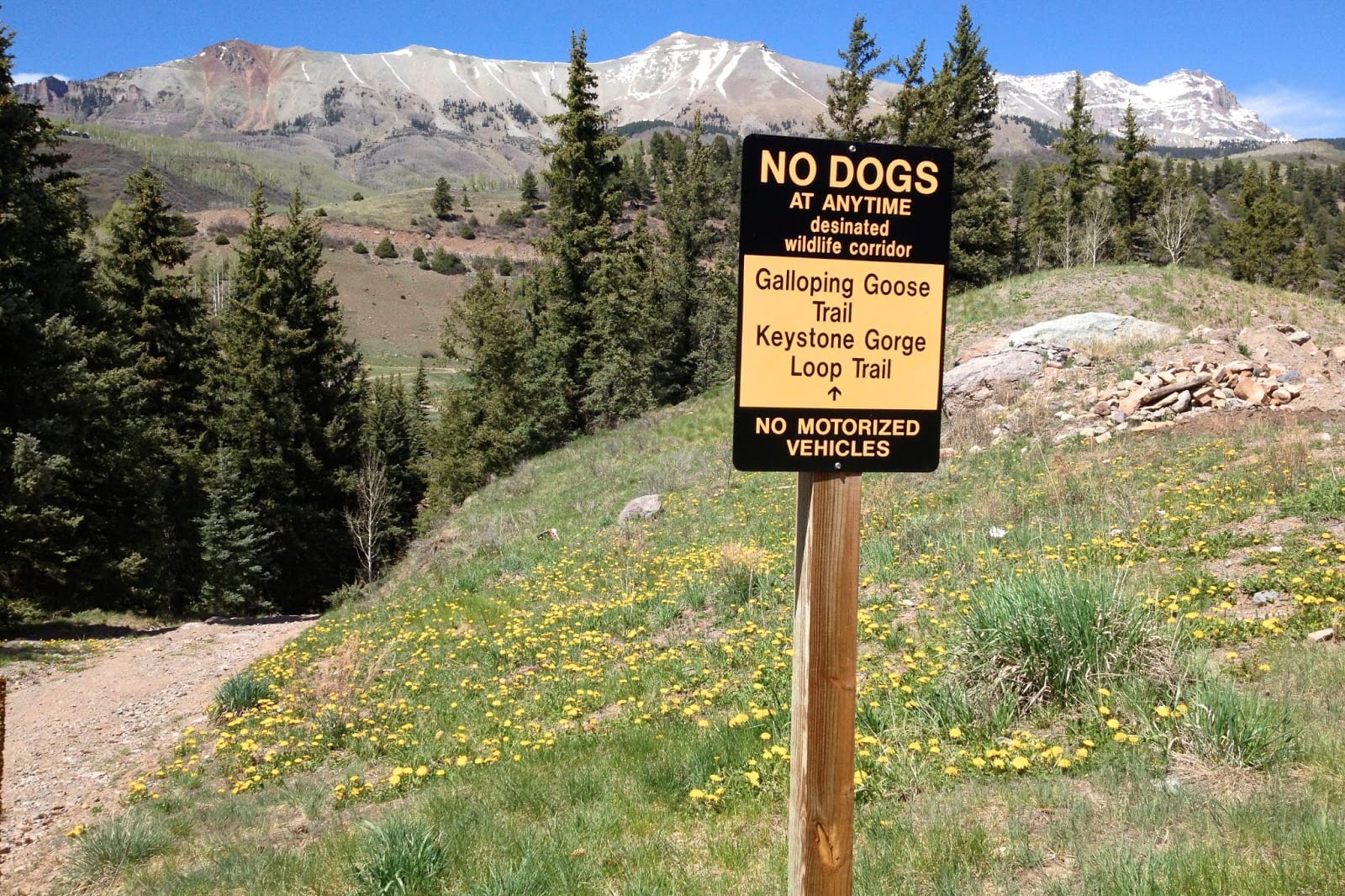 The Keystone Gorge Loop trail is a round trip hike, which will take you through a gorge, surrounded by pine trees and mining ruins. This is an all levels hiking trail, but it is not often frequented by people, so you will find milder traffic here. Probably because dogs are not welcome here.
All throughout the hike are beautiful views of the San Miguel River and Wilson Peak. There are some bigger rocks and boulders along the river that children and adults love to climb. Careful though, water's cold!
Location: Telluride, Colorado
Distance: 2.6 miles
Best time to visit: May – October
6. Telluride Trail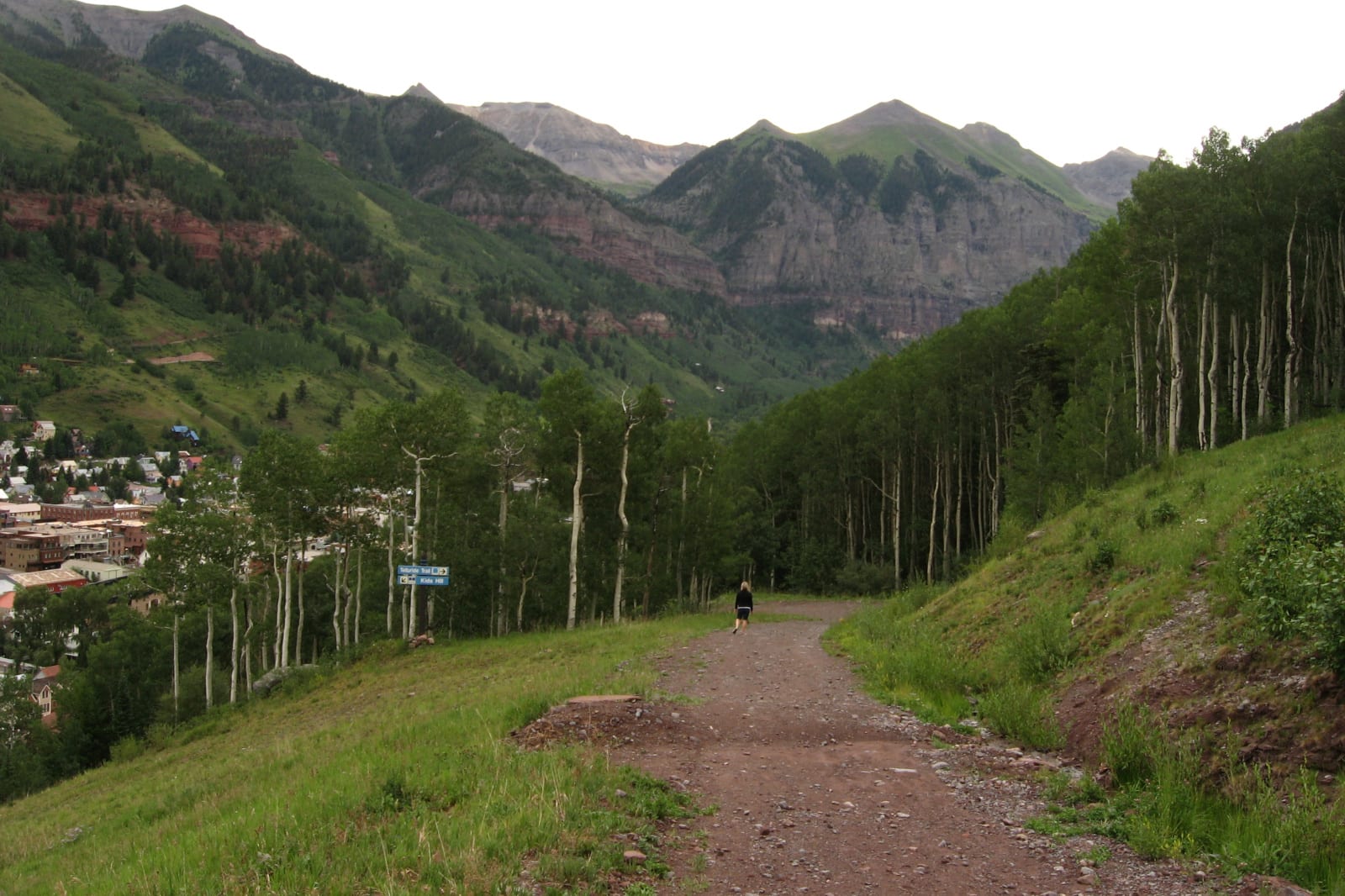 Telluride Trail is a summer trail that turns into a ski run in the winter months. This walking trail is perfect for convenience, as it connects downtown with the Mountain Village, allowing easy access between the two.
The trail can either be taken uphill towards the Gondola or you can also go downhill from the Gondola. Start either at the top or bottom. The Mountain Village has an easy-to-access paid parking lot where you can stash your wheels.
Along your path you'll get stunning views of the Box Canyon peaks surrounding Telluride and you might also spot some wildlife like deers, porcupines or marmots. The best way to enjoy the trail is to hike up and then grab a lunch on the Mountain, followed by taking a stunning Gondola downwards, giving your knees a rest.
Location: Uncompahgre Wilderness, Telluride, Colorado
Distance: 2.4 miles
Best time to visit: May – August
Hiking in San Miguel County is a blast with so many trails to choose from ,for all skill levels. The aforementioned hikes are some of the best kid friendly hiking trails in town, which make for a simply spectacular day out with your family.