The natural beauty of Colorado Springs invited explorers to the base of Pike's Peak in the early 1800s, and it has been a hub for those who relish the outdoors ever since. Hikers rejoice in the many, many trails throughout and around the city all year round.
While Denver is known for its towering skyscrapers and cosmopolitan ambiance, Colorado Springs is known for its nature. It's a bit closer to the mountains and features nifty natural landmarks like the Cave of the Winds.
Another highlight of Olympic City USA are the striking sandstones of the Garden of the Gods. This expansive public park is probably the most well known place to hike, and free too!
Here are among the best hiking trails near Colorado Springs, in no particular order:
1. Red Rock Canyon – Colorado Springs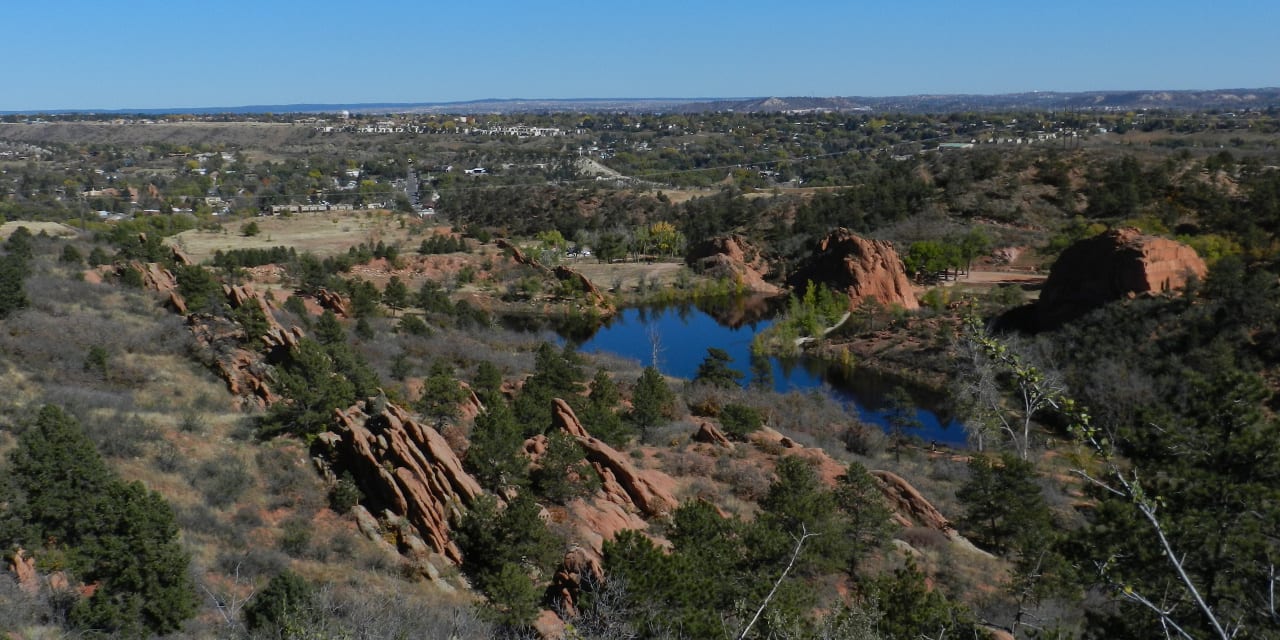 Located off of Highway 24 West, Red Rock Canyon Open Space has many trails for visitors to love. The hiking is pretty easy here, and the sights are spectacular. It's a splendid year round destination for day hikes in Colorado Springs.
Hikers can walk up and over the rocks where supplies were quarried for the buildings in Old Colorado City and look down across the land for spectacular views of Garden of the Gods. The large rocks that seem to burst forth from the ground start in the Garden of the Gods.
Continue on in a visible line up through Red Rock Canyon where hikers can climb and explore to their heart's content.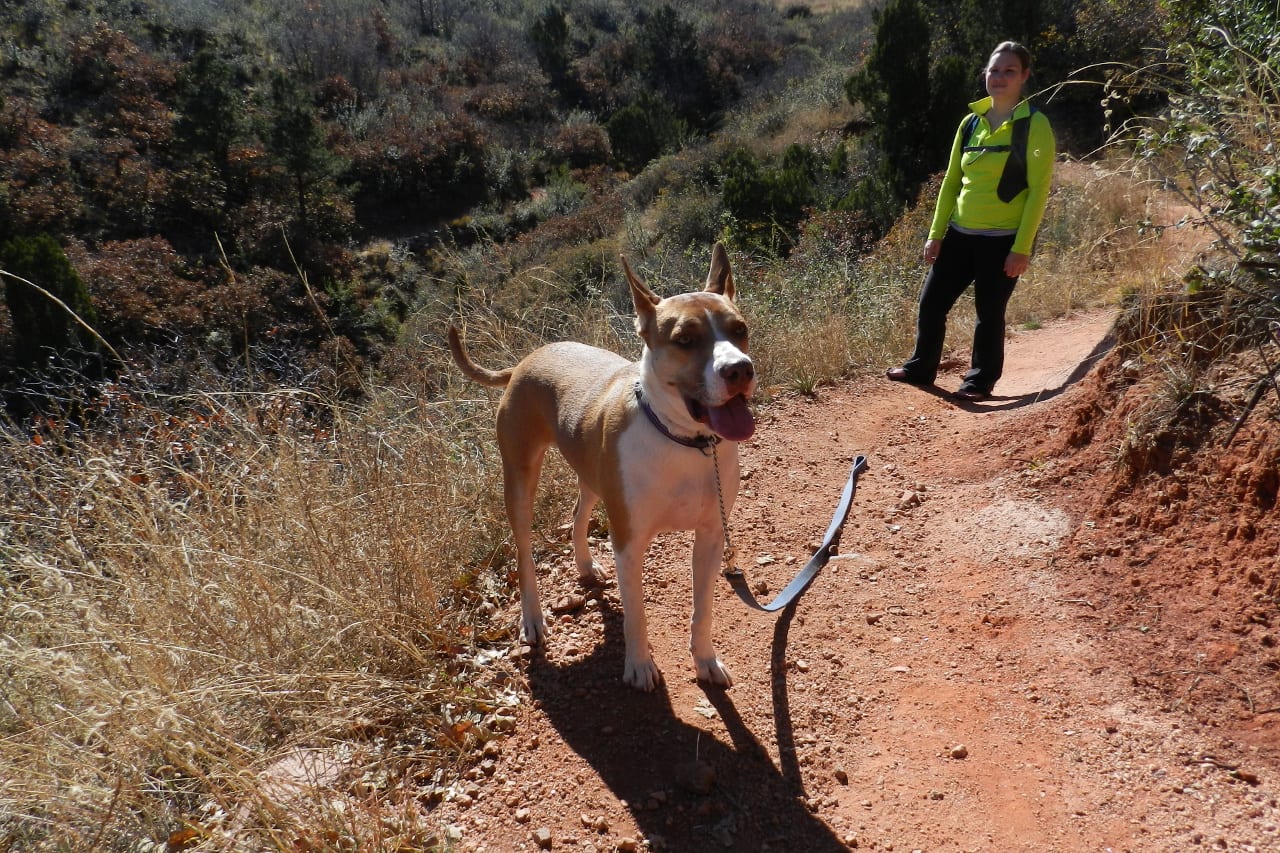 Pets on a leash are welcome here, making it an ideal place for exercising with a furry friend. Bikers also appreciate the miles of challenging trails at Red Rock.
Longer, more difficult trails are also available towards the back of the open space if hikers are looking for something more demanding. Red Rock Canyon has some shade, but not a whole bunch, making it a great place to be in the milder seasons of spring and fall.
2. Cheyenne Mountain State Park – Colorado Springs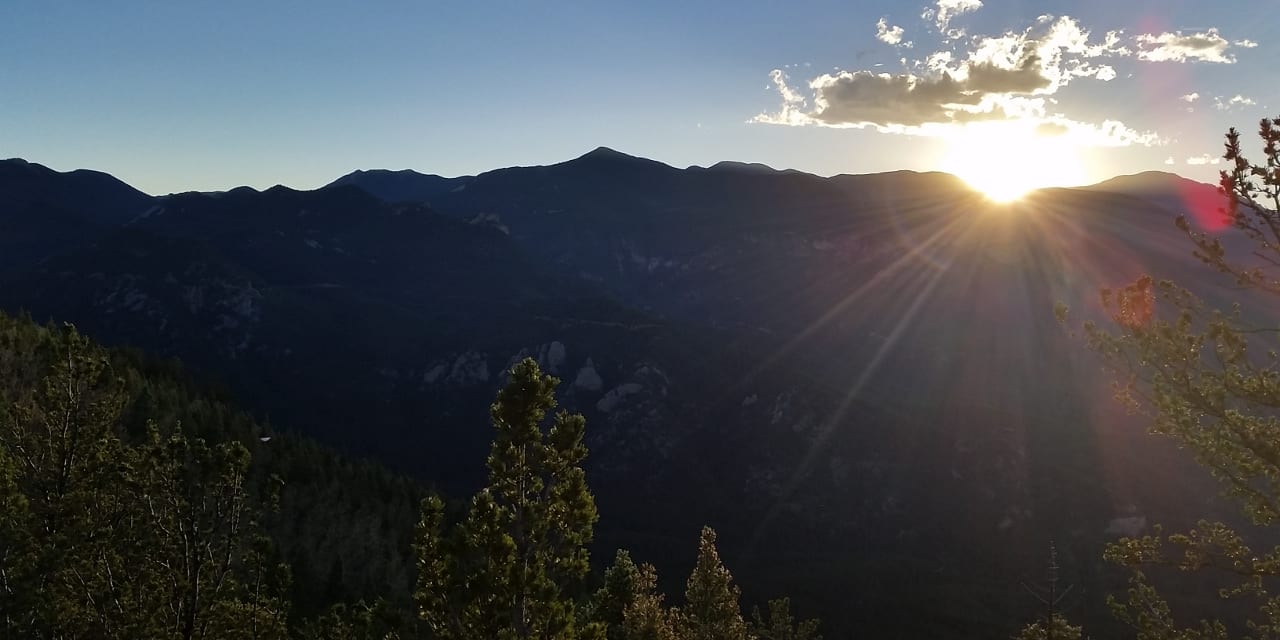 On the southwest side of town lies Cheyenne Mountain State Park, a year round gem in El Paso County. This natural area is home to roughly 20 miles of trails and also wonderful campsites.
As hikers make their way up Cheyenne Mountain, the trails get harder and the scenery gets lovelier. The lights of Colorado Springs twinkle in the distance as the plains roll along beyond the city limits.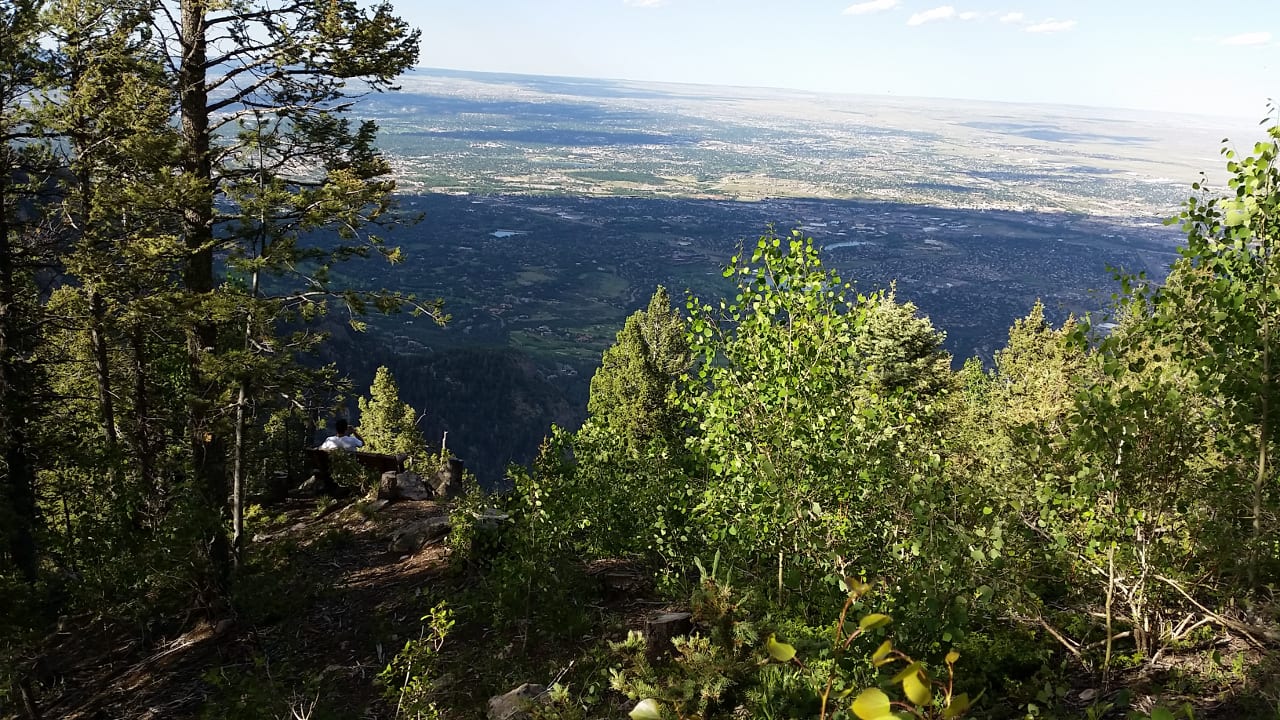 Cheyenne Mountain is one of the best places in town to bring the family. Everyone will delight in the chance to go on a wildlife hike guided by a park ranger or experience a high-tech treasure hunt when geocaching.
3. Bear Creek Canyon – Colorado Springs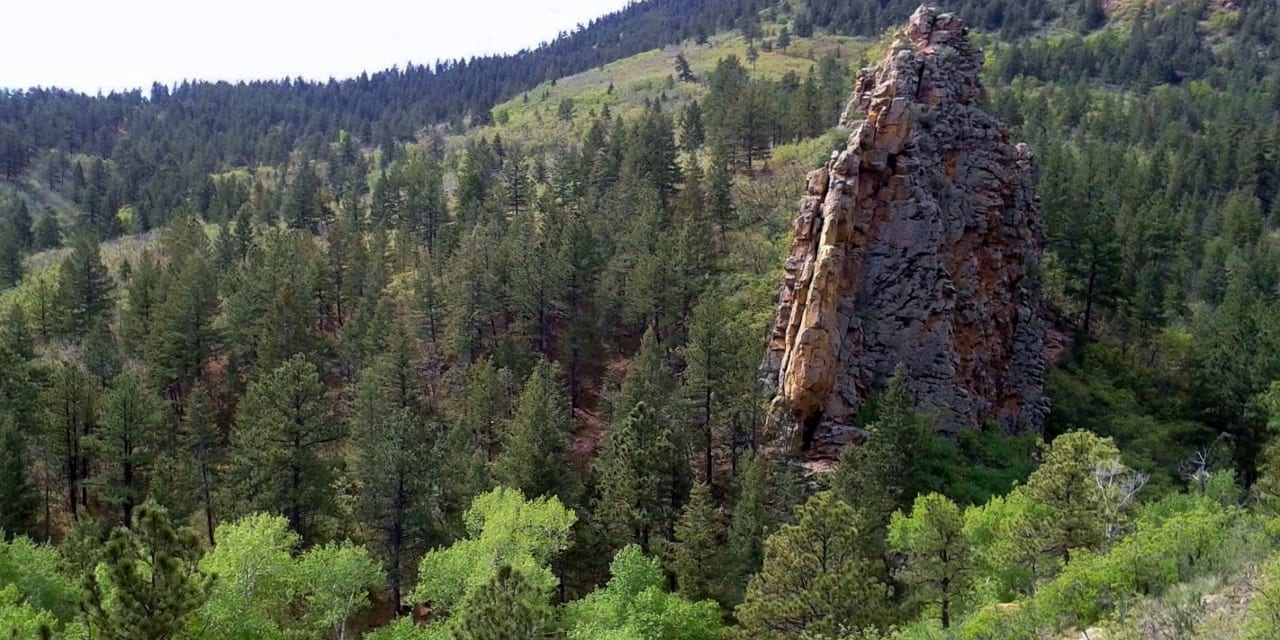 Bear Creek Canyon is for the active hiker who needs things to see while they are hitting the trail. At the Jones Park Meadow the trails splits and there are several options to take. Old mining tunnels, waterfalls, bridges—you name it. It's an adventurer's paradise.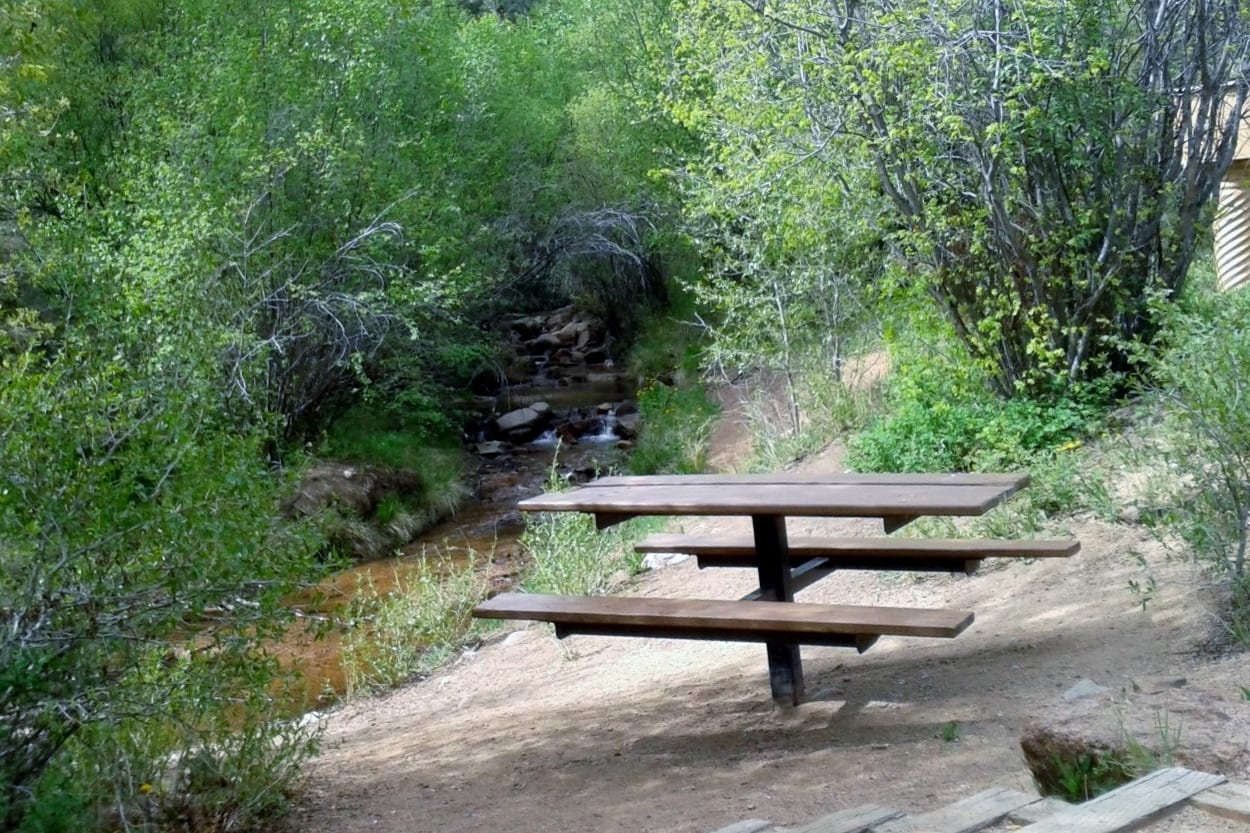 Take some time to explore all of the intricacies that make Bear Creek special. Consider a. picnic by the creek or extended hikes summiting one of the local peaks (Mount Kineo, Mount Arthur, Mount Garfield).
4. Rampart Reservoir and Rainbow Gulch – Woodland Park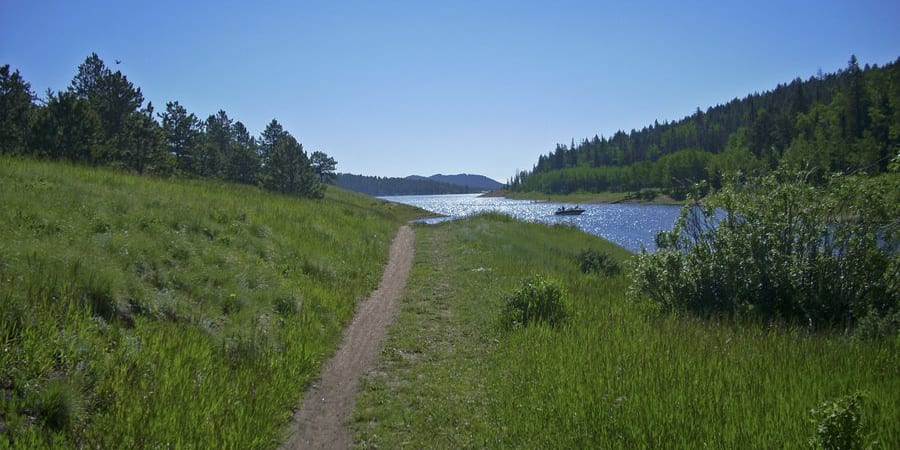 Situated in Woodland Park, about 45 minutes outside of town in and up into the mountains lies Rampart Reservoir and Rainbow Gulch. This particular trail is an excellent choice for hikers who like to stay active year round—it can certainly be a workout. In the winter you can snowshoe this popular trail.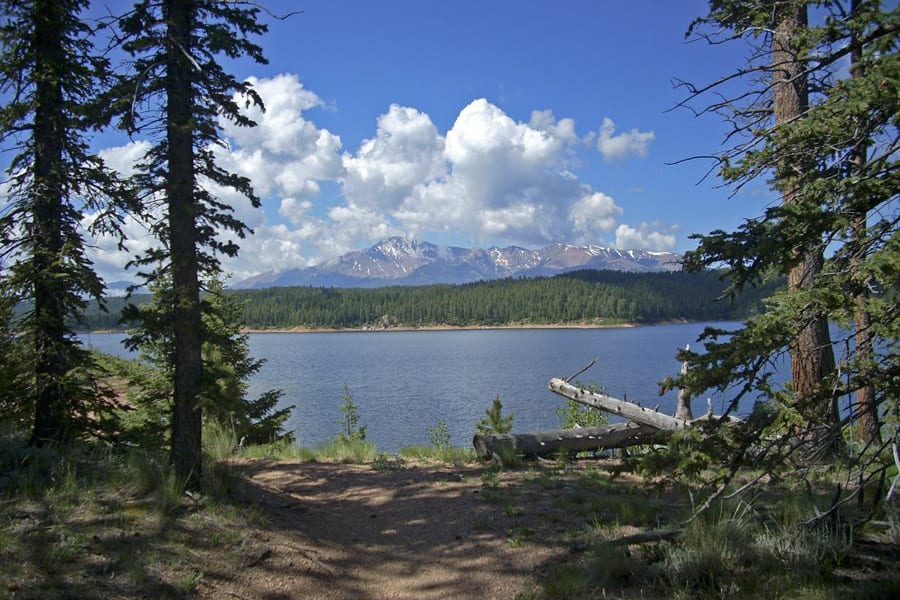 If winter strap on the snowshoes and hike one and a half miles through Rainbow Gulch. If you choose to enjoy the silent beauty of the freshly fallen snow, continue on around the reservoir for a grand total of thirteen and a half miles.
In the summer bring your fishing rod and enjoy some quiet time by the lake. There's several campground on the way back to Rampart Reservoir that put you within easy reach of town and hiking.
5. Manitou Incline – Manitou Springs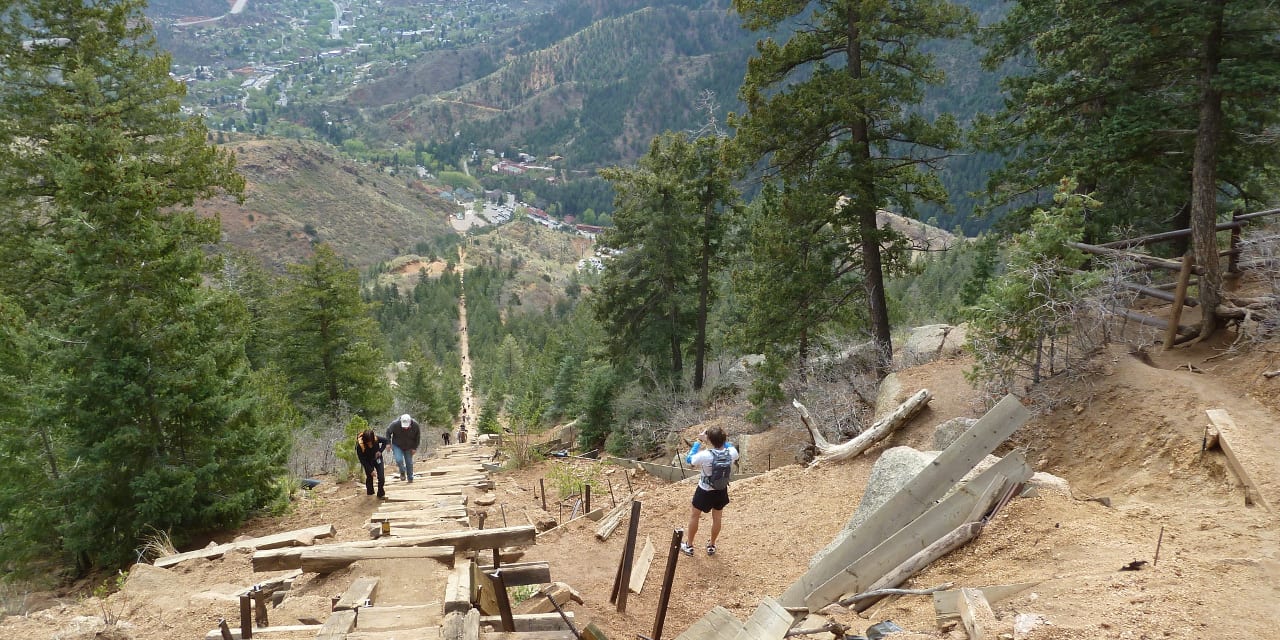 Located just west of downtown Manitou Springs, this is not your typical trail. Originally a cable car ran here, bringing visitors up the steep hillside at a 40% grade, but today, only the wooden ties remain. Nowadays it's a bucket list item for many and an achievement to reach the the top.
Just shy of one mile, the Manitou Springs Incline is the perfect way to test your skill and endurance. It's a challenging hike, so don't underestimate it and take it easy.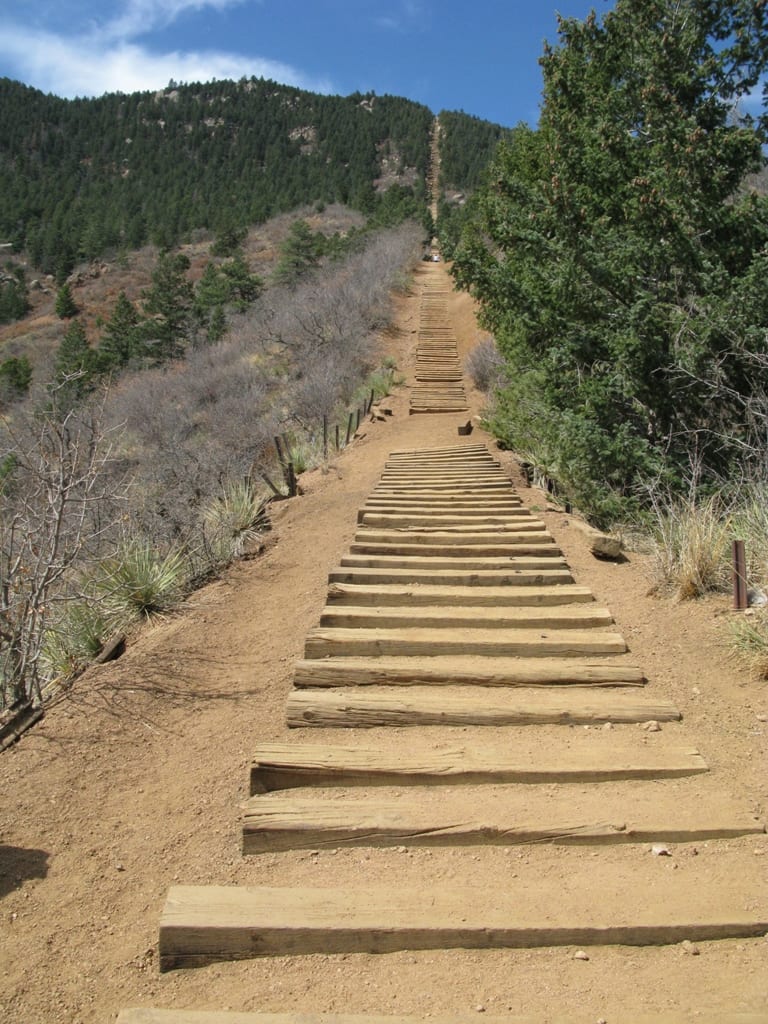 Hikers who are still feeling strong at the top can continue on through to several other trails waiting to be traversed. Or take a leisurely stroll down Barr Trail, which leads back to the trailhead in the Cog Railway parking lot. Perhaps a train ride to the top of Pikes Peak is on the agenda, after your well earned beer and shower.
6. Centennial Trail – Woodland Park
Uncrowded, long, and not very challenging, the Centennial Trail extends from Woodland Park to Manatou Lake and is nearly 15 miles long. Accessible to all skill levels, this trail is just west of Boulder but is far less popular than comparable hikes. It might be a little unchallenging for hikers looking for a tough trail to master, but it's a solid option for everyone else.
That's a roundup of just a handful of the best hiking trails around Colorado Springs. Enjoy your time in the exciting and stunning Pikes Peak region!