A laid-back town just west of Colorado Springs, Manitou Springs is a one-of-a-kind place to live beneath Pike's Peak. Centered around the winding Fountain Creek, Manitou's charming pedestrian area is full of boutiques, restaurants, coffee shops, and interesting tourist attractions.
The main road through the center of town is one of the direct routes to Pikes Peak. In fact, the town motto is "At the foot of Pikes Peak", and it sits at an elevation of 6,412 feet within El Paso County.
In 2020, 5,600 residents called this town home. There are eleven naturally carbonated mineral spring fountains around town, which gave Manitou Springs its name. They are open to anyone who wishes to enjoy their healing benefits.
History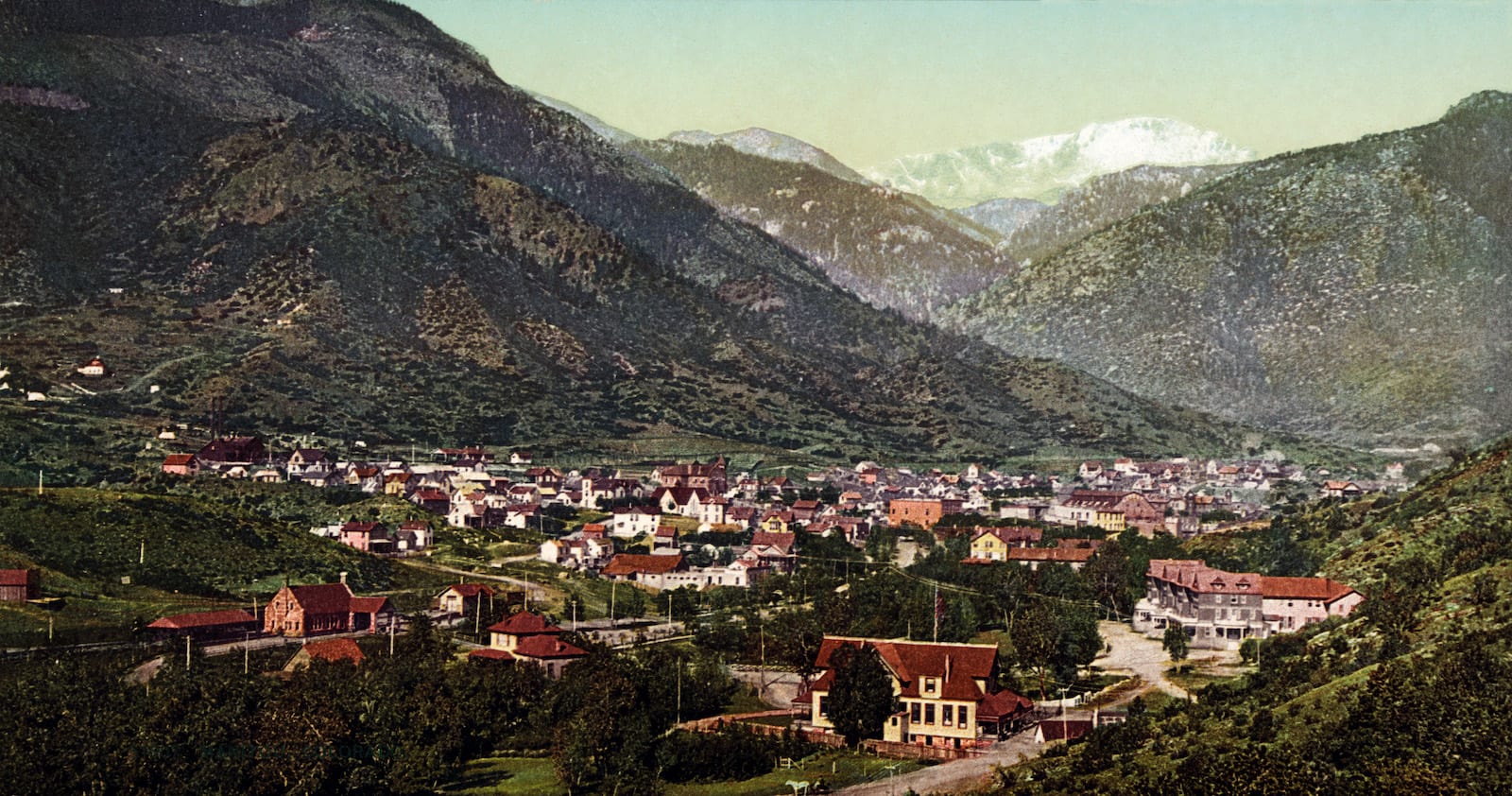 With natural mineral springs and year-round hiking opportunities, this historic town has been helping people relax and connect with nature since 1872. It was officially incorporated in 1888, and medical professionals, sick patients, and tourists were drawn to this area from the start because of its mineral water and fresh air.
After it was established as a health retreat, Manitou struggled to keep up with the unpredictable tourism sector. It stayed in this state of flux until the 1980s when there was a push for the revitalization of the town's historic district.
Combined with the creation of more accessible public spring water, the town became a stable, thriving area. Now, the eclectic mountain town is full of art, music, theater, and sidewalk sculptures. Outdoor lovers will enjoy the endless recreation that the area provides.
Main Attractions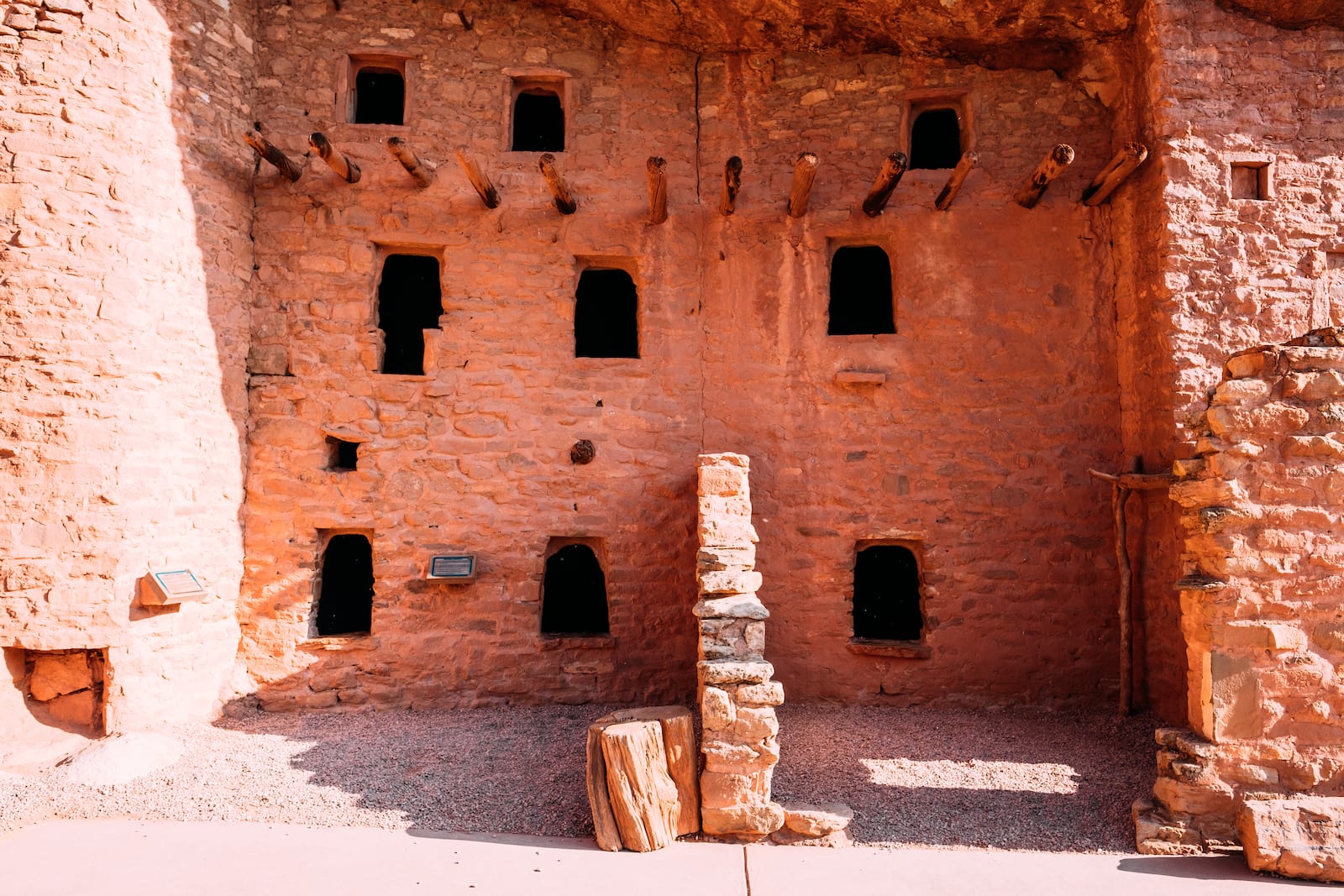 Manitou Cliff Dwellings – Authentic Anasazi Indian dwellings that were relocated from the Four Corners region of Southwest Colorado in the early 1900s. This exciting tourist attraction is open year-round and features a museum filled with artifacts from the tribes.

Pikes Peak – Pikes Peak Cog Railway is a fantastic way to enjoy the views of the surrounding mountains and Great Plains without the hassles of driving to the top of the Pikes Peak Highway. Once you make it to the top, check out the newly renovated Pikes Peak Summit House.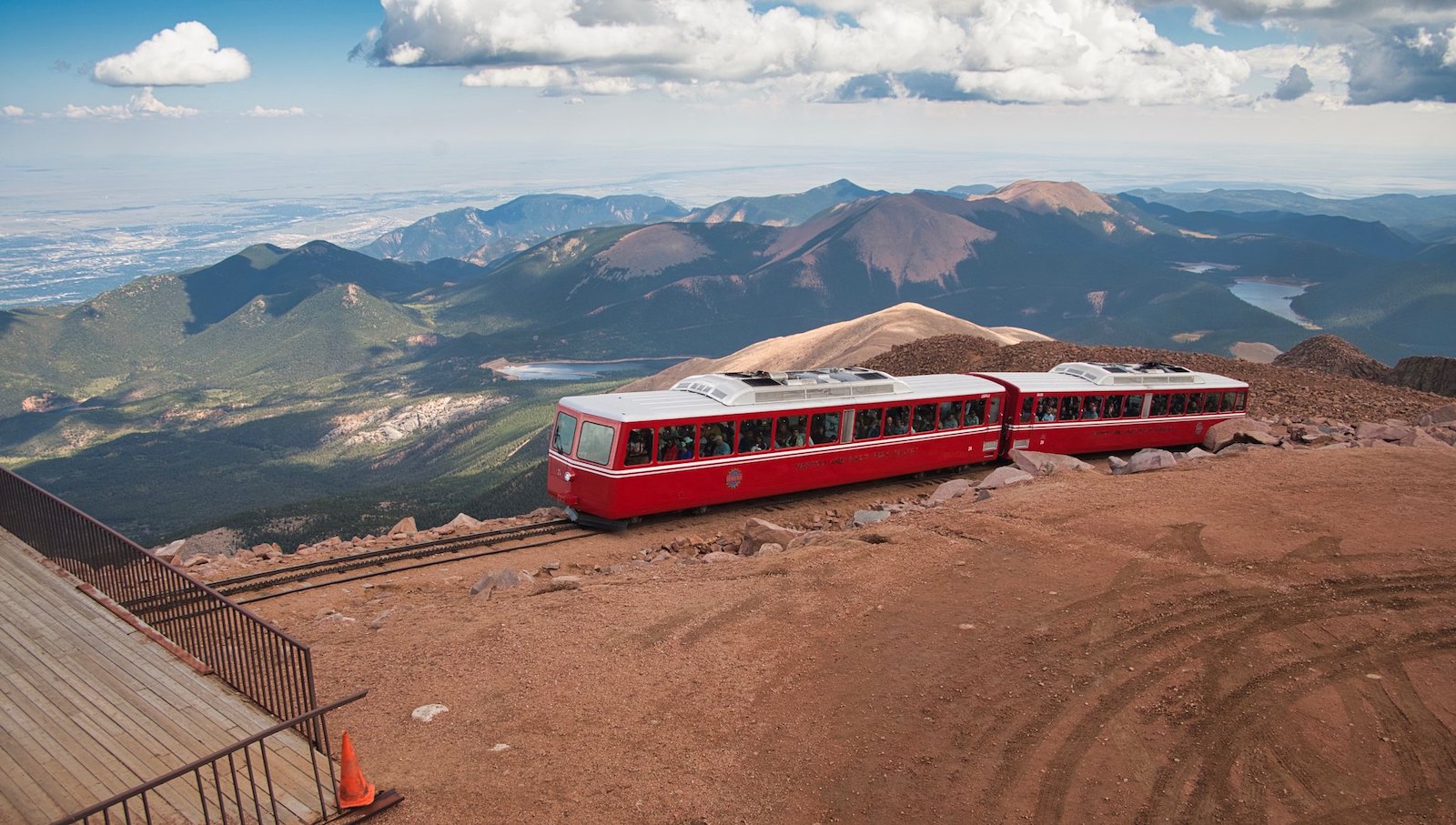 The Incline – For those looking to do some hiking, The Incline as it's locally known, consists of nearly 2800 railway ties up the side of a mountain. It can be very challenging. It's on Ruxton Street across from the Cog Railway.
Cave of the Winds – This local attraction centered around its magnificent cave tours has grown into a much larger alpine theme park. In addition to guided cave tours offered year-round, there's a Via Ferrata, Frontier Zipline, and Terro-dactyl. Plus a slew of other outdoor activities to enjoy.
Manitou Penny Arcade – As much of a museum as it is an arcade, this staple of Manitou Springs has been in operation since the 1930s. They have one of the largest collections of antique gaming setups in the whole state. A great place to stop for family fun.
Read about the top things to do in Manitou Springs.
Read about the amusement and water parks in the Colorado Springs area.
Recreation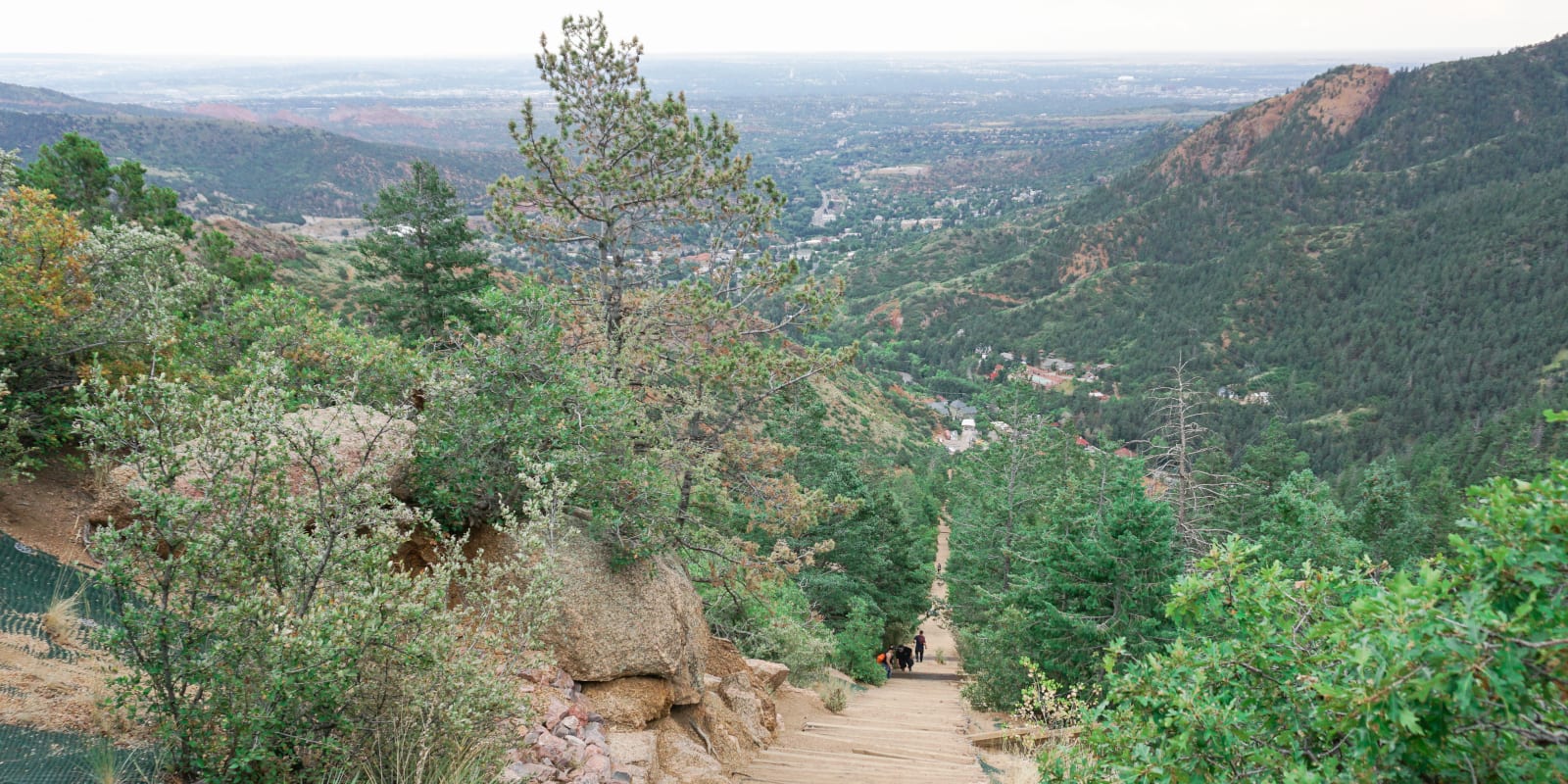 Camping –
If you're looking to stay close to town but still get the full camping experience, look no further than Crystal Kangaroo Campground. It's near every outdoor recreation activity you can think of while having full amenities and year-round availability.
Pikes Peak RV Park is also close by and the perfect basecamp for exploring Pikes Peak and the Garden of the Gods.
Read about the camping near Manitou Springs and Pikes Peak.
Hiking –
If you fancy yourself in decent shape you can attempt the most bucket list trail in town, The Incline. This straight-up hike leads you up 2,000 stairs and a 50% grade.
The Barr National Recreation Trail is a popular route for coming down The Incline, however, it's much more than just a downhill escape route. The trail totals almost 13 miles and has an elevation gain of over 7000 feet, so make sure you're prepared. You can camp or stay in one of the lodging options at 10,200 feet on your way up at Barr Camp.
Seven Bridges Trail is another option located in the North Cheyenne Cañon. Nearly a 6-mile roundtrip hike, it takes about 2-3 hours to complete
Fishing – South Slope Recreation Area is a lesser-known gem that is accessible only by reservation. There are 3 total reservoirs, and McReynolds and Mason are always stocked with fish to catch.
Swimming – Read about these public swimming pools near Colorado Springs.
Accommodations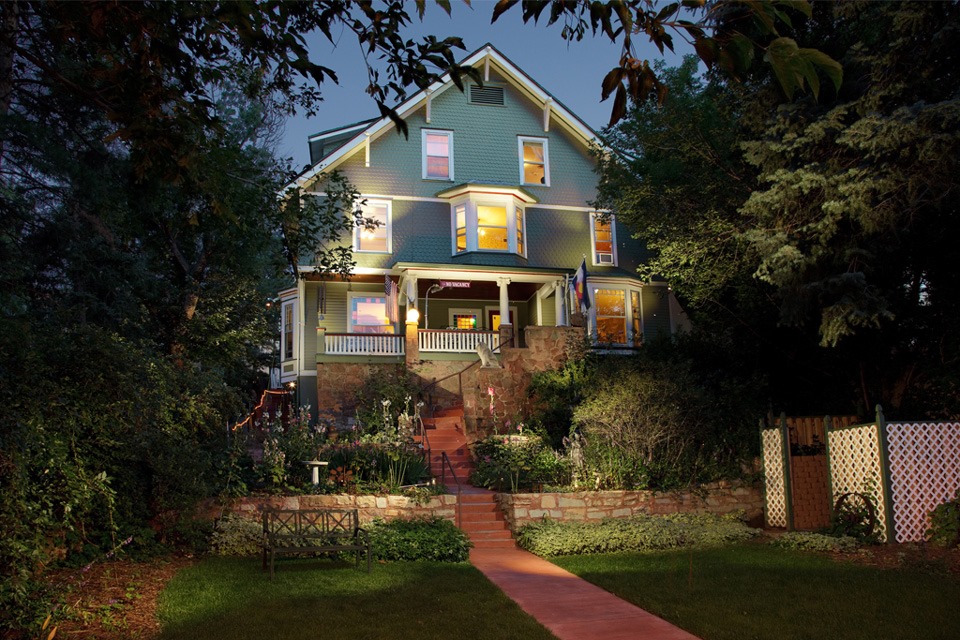 Cliff House at Pikes Peak – This is a historic 4-star accommodation nestled at the base of the mountains. It has a Victorian-style sense of elegance and 54 uniquely designed rooms to choose from.
Blue Skies Inn – Featuring 3 separate guesthouses, this more secluded B&B is great for a weekend retreat.
Read about the best hotels in Manitou Springs or the cabins to rent near Colorado Springs and Manitou Springs.
Dining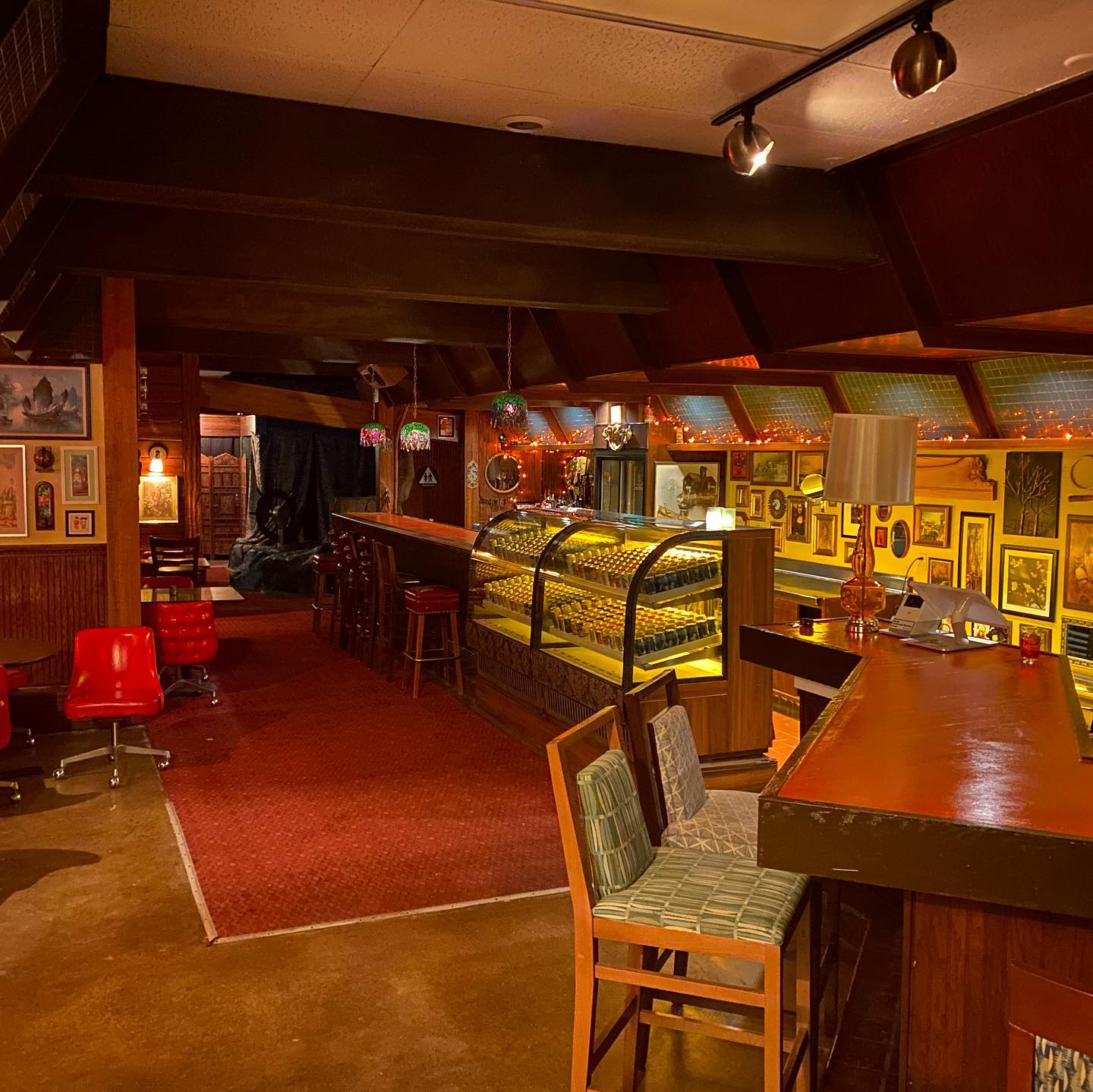 Briarhurst Manor Estate – Briarhurst Manor is a historic estate that offers one of the most romantic dining experiences in the country. Offering exceptional five-course meals, and fine wines, as well as boasting enough space to host events like weddings, the manor is surrounded by breathtaking views of Pikes Peak.
Lulu's Downstairs – In addition to being a live music venue, Lulu's is also a restaurant and bar. It uniquely happens to offer a 100% vegan menu.
Sahara Cafe – A wide selection of Middle Eastern fare to enjoy at this cozy, laid-back spot downtown.
Crystal Park Cantina – This Mexican spot is known for having a great social scene, delicious food, and a variety of margaritas.
Read about the fine dining restaurants around Colorado Springs.
Special Events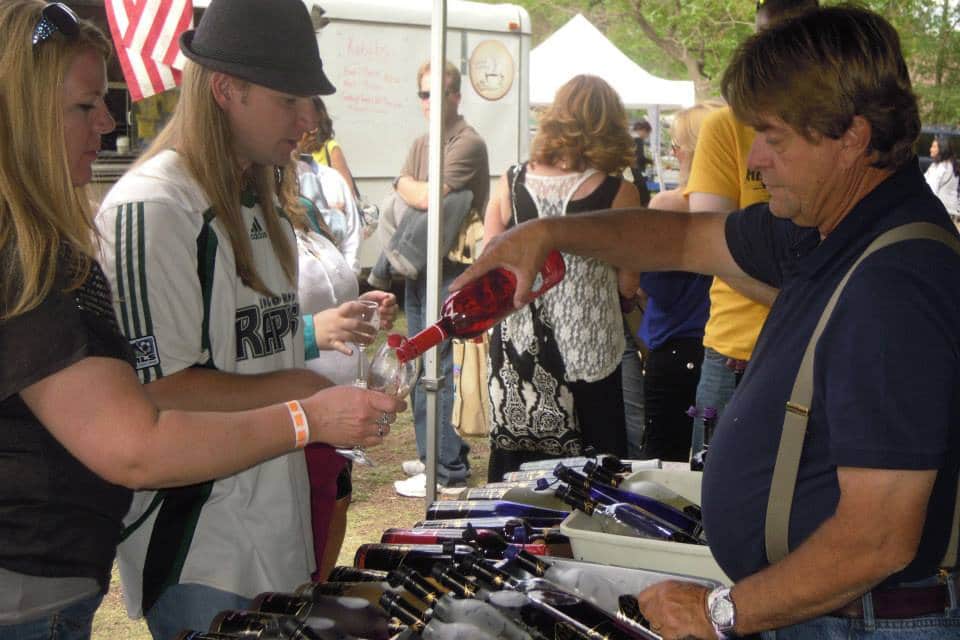 Jan – Great Fruitcake Toss – Calling all fruitcake lovers! This festival includes old-fashioned events such as a fruitcake toss and bake-off, a costume contest, and lots of cake-tasting opportunities.
Mar – Mumbo Jumbo Gumbo Cook-Off – Annual Mardi Gras celebration held in either February or March. Events include a gumbo cook-off, Mardi Gras parade, Cajun food, dance, face painting, entertainment, and more. Entry into the gumbo cook-off is free and limited to 20 contestants.
Jun – Colorado Wine Festival – Listen to live music in downtown Manitou as you work through tastings from over 30 different Colorado wineries.
Jul – Ice Cream Social and Pie Baking Contest – This event started as a community gathering and has grown into a competitive pie-baking contest complete with live music performances.
Sep – Commonwheel Arts Festival – Hosted by the Commonwheel Artist Co-op, this event has been going on for over 50 years in the Pikes Peak region. Explore local Colorado art at this family-friendly weekend of fun.
Sep – Heritage Brew Festival – All benefits from this brew-tasting event go toward local Manitou museums. Listen to local bands while you taste beer from Colorado breweries.
Sep – Manitou Paints! – Enjoy the autumn weather while you watch a variety of artists paint in the great outdoors. After the painting concludes, works will be put up for auction to the community.
Oct – Emma Crawford Coffin Races – Last Saturday of October event starts with a parade through town followed by coffin races. Races are teams of four pallbearers and one "Emma". The races have been covered nationally by the Travel Channel. It's free to watch and $50 per team to enter (limited to 50 teams).
Activities near Manitou Springs
Amusement:
Camping:
Barr Camp (requires a massive hike up Pikes Peak via Barr Trail)
Casinos:
Concerts:
Dining:
Federal Lands:
Hiking:
Hot Springs:
Museums:
Public Parks:
Railroads:
Scenic Drives:
State Parks:
Tours:
Towns:
Trails:
Transportation:
Waterfalls:
Wildlife:
Latest in Manitou Springs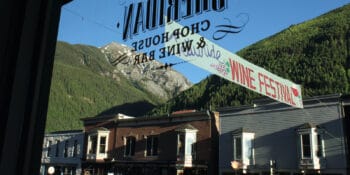 Colorado may be high on the list of craft beer destinations, but it's a great place…