Colorado Springs features a number of fun amusement parks that will suit visitors of all preferences. From holiday-themed parks catering to families to mountain parks, water parks, arcades, and more, there's no need to travel far to find great entertainment.
These tourist attractions around Colorado Springs are open year-round, though might be limited during the winter months. Many outdoor elements are likely to close up and reopen during the summertime.
North Pole Santa's Workshop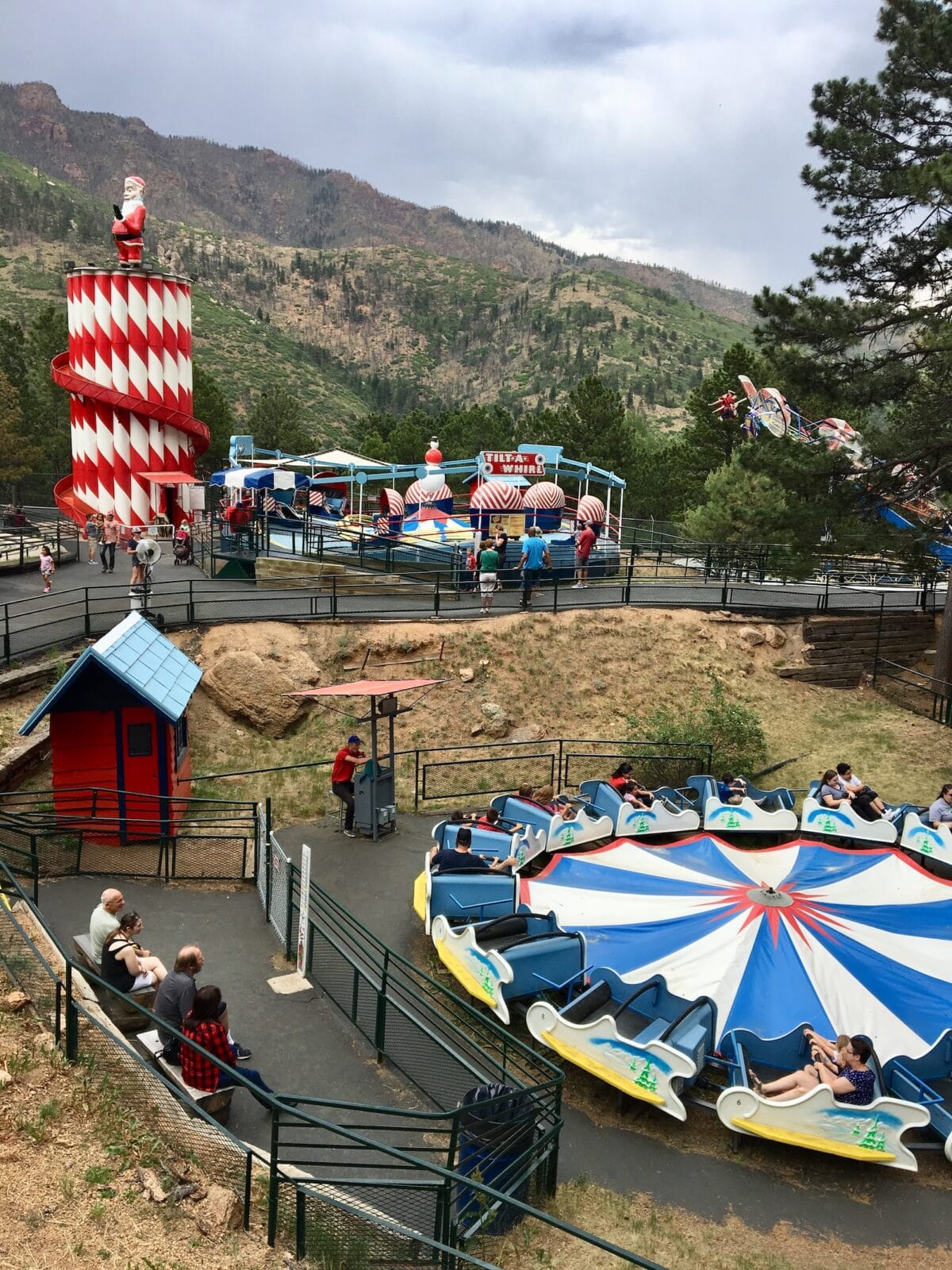 Open from mid-May to December 24th each year, North Pole Santa's Workshop is a family-friendly, holiday-themed amusement park that makes the perfect summer, fall, or early winter destination. With more than two dozen rides and multiple gift shops, there is plenty to do and see.
During the summer season, access to the park is free for all visitors, and unlimited ride passes can be purchased at the gate. During the holiday season, there is a fee to access the park, and reservations are required due to larger crowds.
Although most of the rides are catered toward the park's younger guests, adult visitors can find something to enjoy as well. The Tilt-A-Whirl and Scrambler are always popular, and kids of all ages will enjoy the carousel decorated with reindeer and sleighs.
Besides rides, visitors can enjoy shows, a snack at the Carousel Cafe, and even a photographed visit with Santa himself. The park is closed on Tuesday and Wednesday, and weekends are often busy, so visit on Monday or Thursday for the best chance of avoiding the crowds. The park is entirely outdoors, so pay attention to weather forecasts before planning a trip.
5050 Pikes Peak Hwy, Cascade | 719-684-9432 | | northpolecolorado.com
Cave of the Winds Mountain Park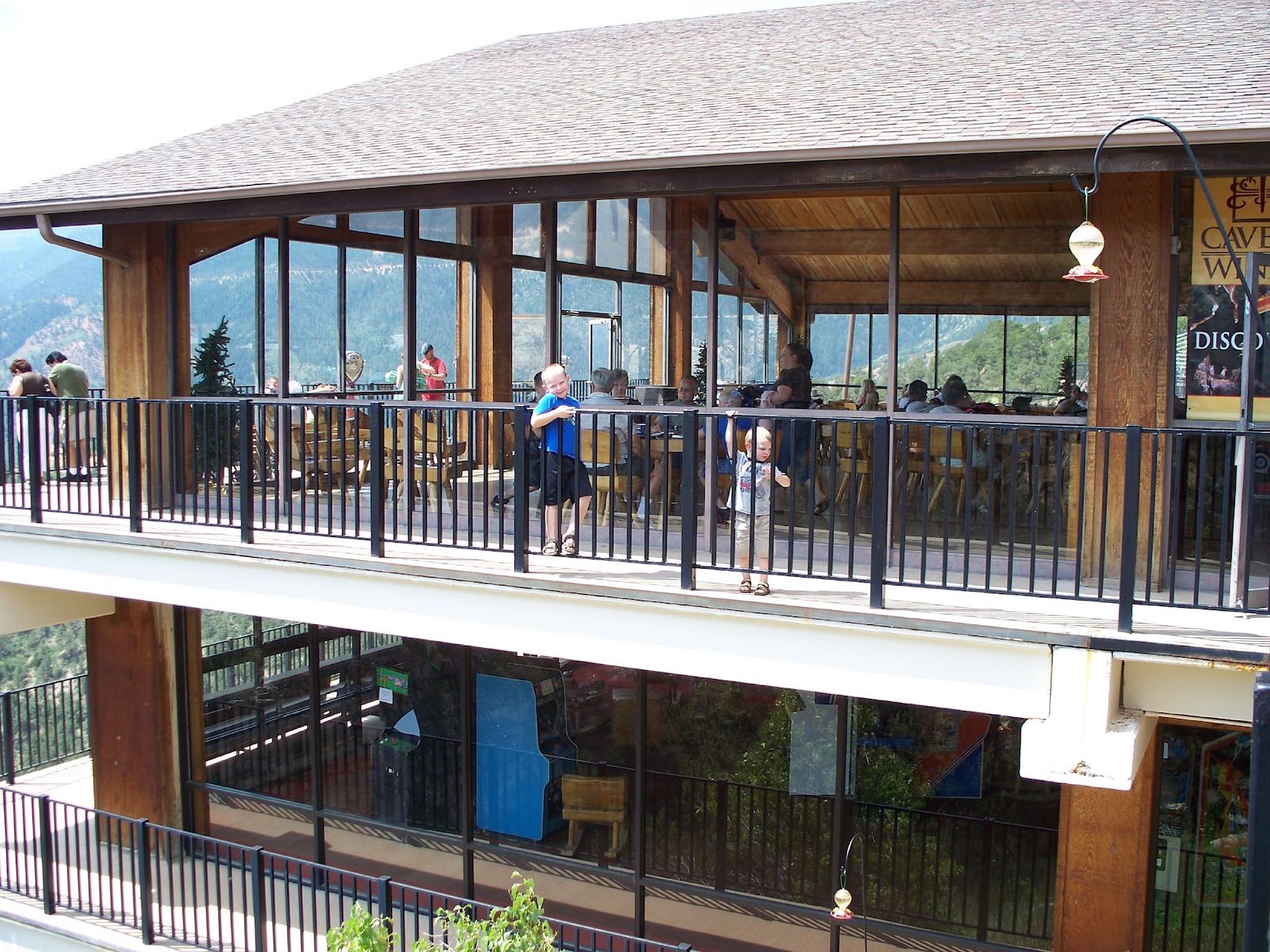 As the name suggests, the highlight of Cave of the Winds Mountain Park is the expansive cave, and no visit to the park is complete without a tour of the vast cave system. Most visitors choose the Discovery Tour, an approximately 45-minute guided walk that wanders through 15 rooms.
For a more adventurous option, consider embarking on the 90-minute Haunted Lantern Tour, which treats guests to nearly a mile of cave exploration and countless folklore and ghost stories.
In addition to the impressive cave, the mountain park is home to a large number of above-ground adventures. For those hoping to take part in some of the above-ground adventures, consider the Pioneer Package, which includes one admission to the Wind Walk Challenge Course, the Bat-A-Pult aerial adventure, a climbing wall, and another element known as Geronimo's Leap.
If that's not enough, the park also offers panning for gemstones and axe throwing.
Cave of the Winds also has three mountain experiences: the Terror-dactyl, a Via Ferrata, and the Frontier Zip Line. The first of its kind, the Terror-dactyl features over 150 feet of free-fall into the picturesque Williams Canyon at speeds of nearly 100 miles per hour.
Food is available at Canyon Rim Grill and Prospectors Point Grill, and visitors should be sure to stop by the historic Pickett's Gift Shop for souvenirs, jewelry, snacks, and more. Reservations for cave tours, the Pioneer Package, and all of the mountain experiences are available online.
100 Cave of the Winds Rd, Manitou Springs | 719-685-5444 | caveofthewinds.com
Great Wolf Lodge Water Park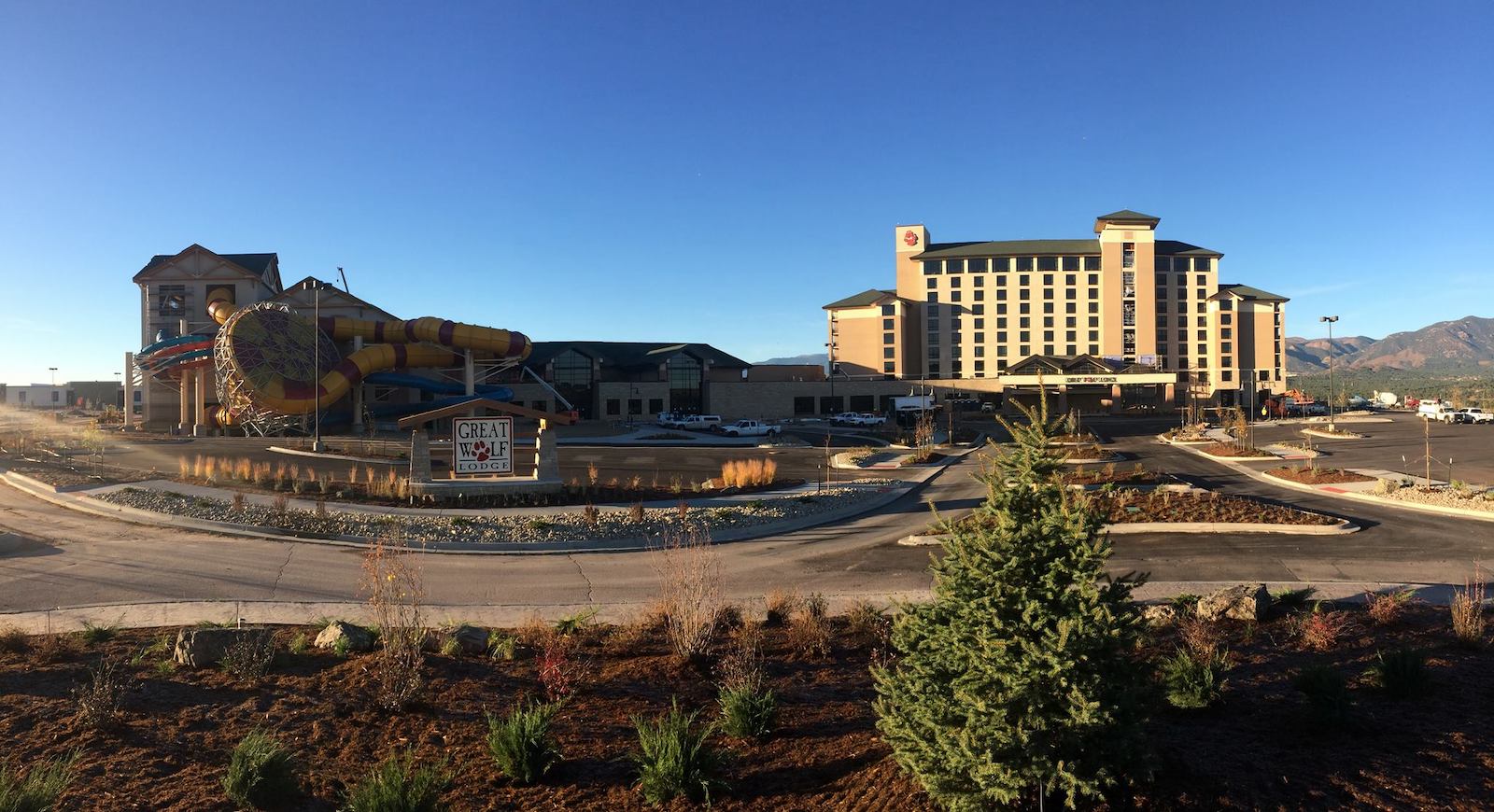 Part of the Great Wolf Lodge hotel, the Great Wolf Lodge Water Park is located entirely indoors and features a nice variety of attractions. The centerpiece of the park is Fort Mackenzie, a four-story water fort with slides and splash features. Thrill-seeking visitors should try out the Wolf Tail, a water slide that is known for its drop-out floor and nearly 20 feet of free fall.
Day passes are available to the water park, but admission is also included with all hotel stays. In addition to the water park, Great Wolf Lodge offers a climbing wall, mini golf, an indoor ropes course, and even a Build-A-Bear Workshop store.
Visitors can dine at any of a number of on-site restaurants including Buckets Incredible Craveables, Hungry As A Wolf, and Loose Moose Family Kitchen. For dessert, head to Ben & Jerry's. Day passes to the water park and hotel reservations can be made online.
9494 Federal Dr, Colorado Springs | 844-553-9653 | greatwolf.com/colorado-springs
Springs Adventure Park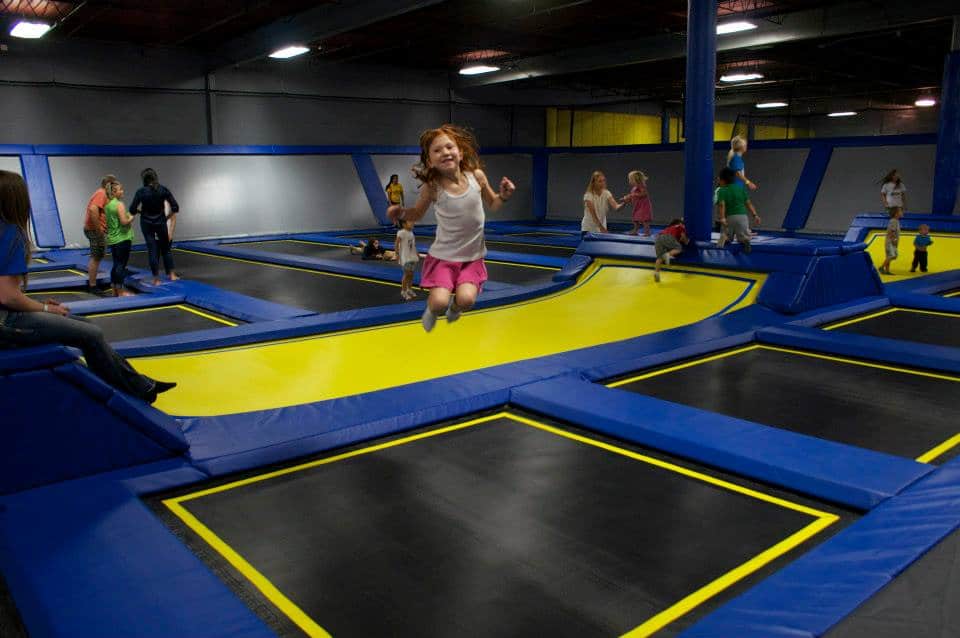 A combination arcade, trampoline park, and ninja warrior course, a trip to Springs Adventure Park makes a great year-round activity. With more than 50 trampolines that span the floor and walls, visitors can bounce, flip, and jump to their heart's content. For even more fun, head over to the ninja warrior section of the park to try to conquer the 16 obstacles that span 80 feet.
Games like dodgeball and basketball are made even more fun when played on a trampoline, and the park's Battle Joust arena lets participants fight to see who can stay on their pedestal the longest. For visitors traveling with small children, be sure to stop by the Toddler Area for inflatable bounce houses.
Reservations can be made online. Jump socks must be worn by all participants, but they're available for purchase on-site.
2512 Airport Rd, Colorado Springs | 719-999-5062 | springsadventurepark.com
Manitou Springs Penny Arcade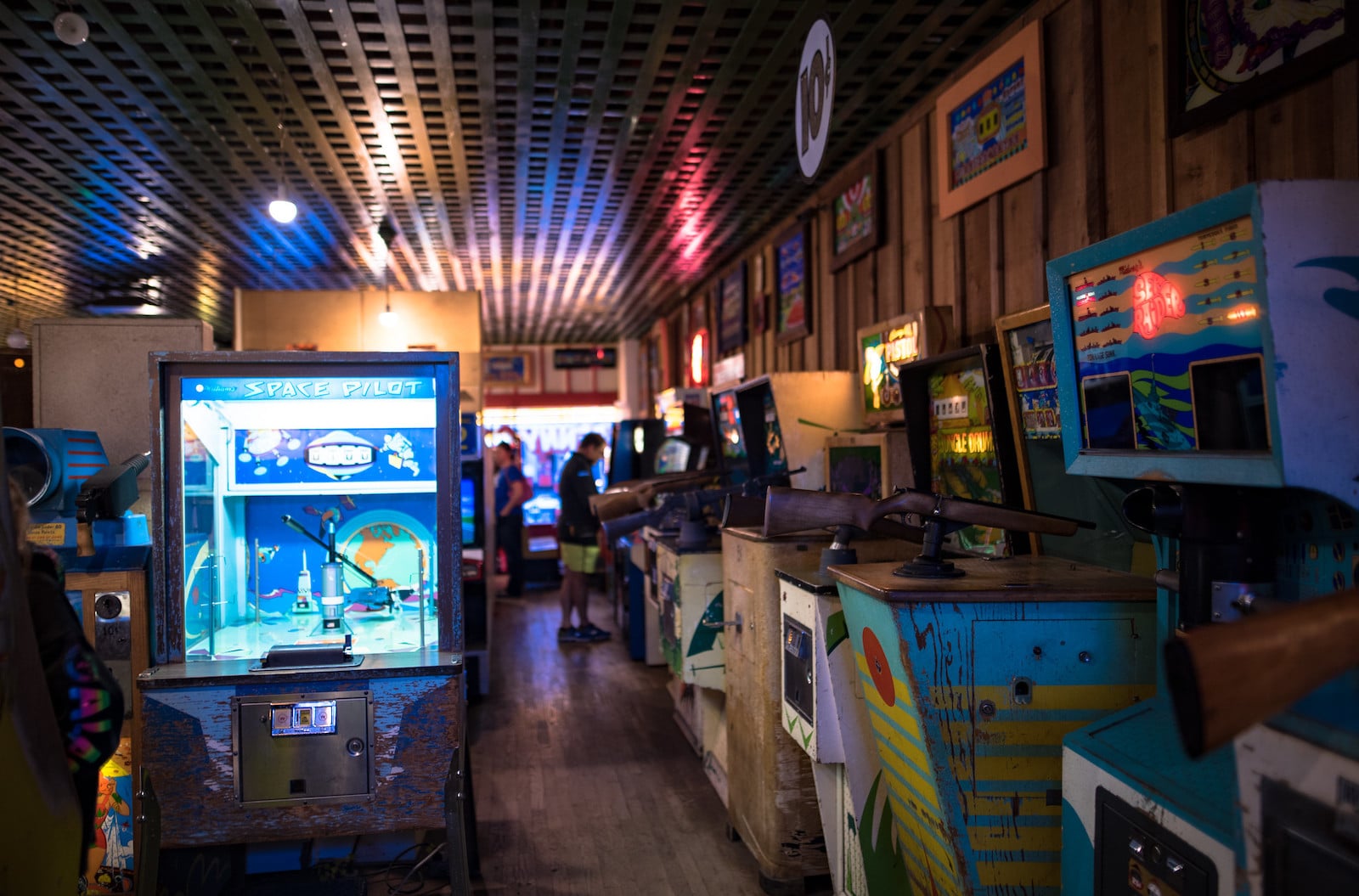 Located in nearby Manitou Springs, the local Penny Arcade is home to hundreds of coin-operated arcade games. Visitors can play classic games like pinball, skeeball, air hockey, and many more, but there are also countless other games to suit all visitors' preferences.
After an afternoon in the arcade, trade in your tickets for fun prizes. The arcade is open year-round, but it's best visited during the warmer months since some of the outdoor areas close during winter.
930 Manitou Ave, Manitou Springs | 719-685-9815 | weknowcolorado.com/penny-arcade
These are some of the best amusement parks that Colorado Springs has to offer. Have a great visit! If you'll be in the Mile High City, consider one of the theme parks by Denver.