Families love Colorado because there are so many kid-friendly activities in Denver and beyond. Many of these attractions provide the most photogenic landscapes for creating lasting memories.
Denver's sprawling metropolitan provides plenty of activities for the kids. From amusement parks to immersive art museums, it's easy for families to find exciting new adventures. Here are a few ideas for year-round family fun in Denver, CO:
Hammond's Candy Factory Tour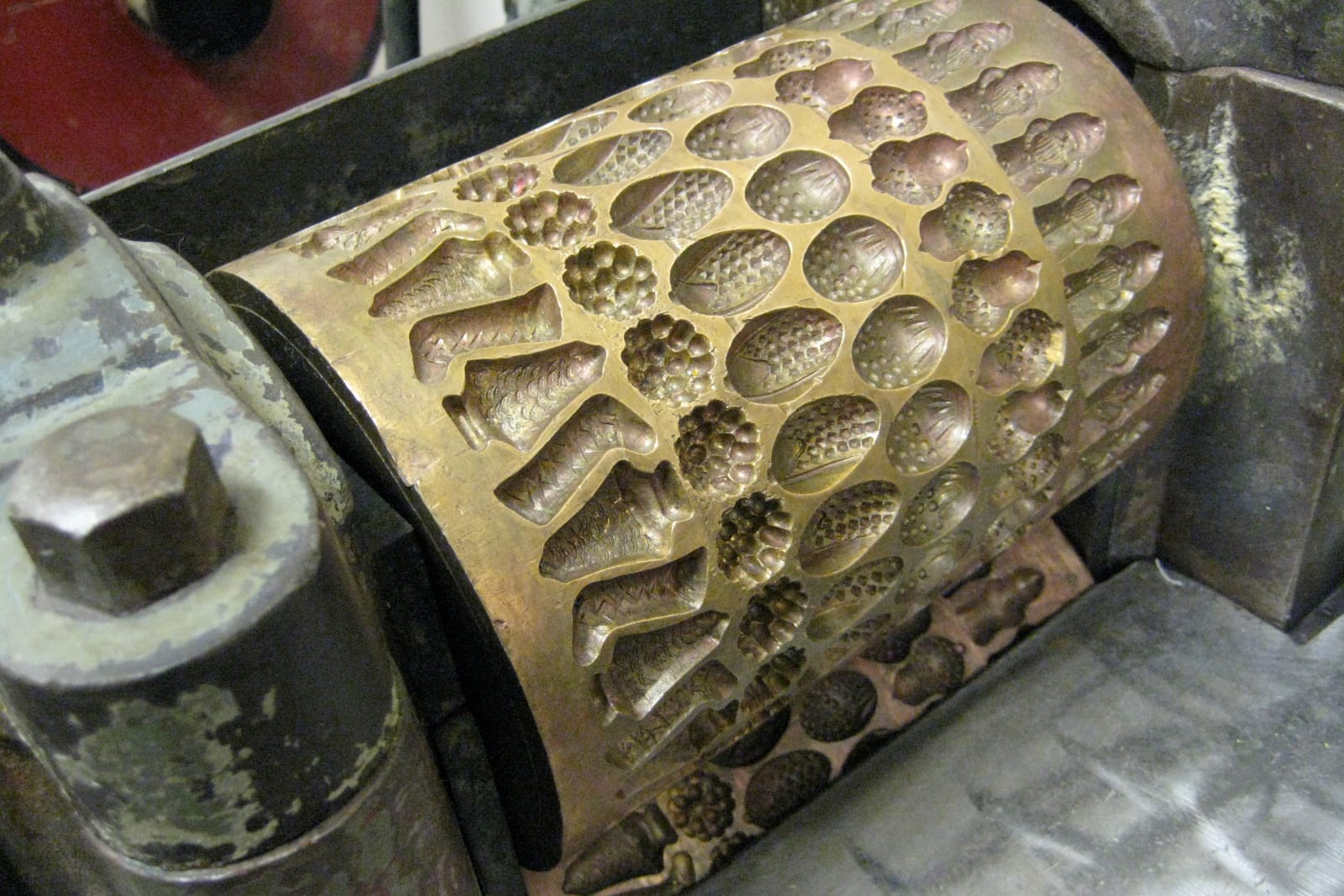 The Hammond's Candy Factory offers tours of the facility, where you can watch 100+ candy makers create some iconic American treats. The adults will love seeing the intricate process of making the candy and the children will love smelling the sweets' scents and even sneaking some samples.
To make this destination even better, the tour is entirely free! Make the moment even sweeter by taking a picture of your children with smiles spread across their candy-stained faces. This is the perfect activity to try out with your family.
5735 Washington St, Denver, CO 80216 | 303-333-5588 | hammondscandies.com
Denver Museum of Nature and Science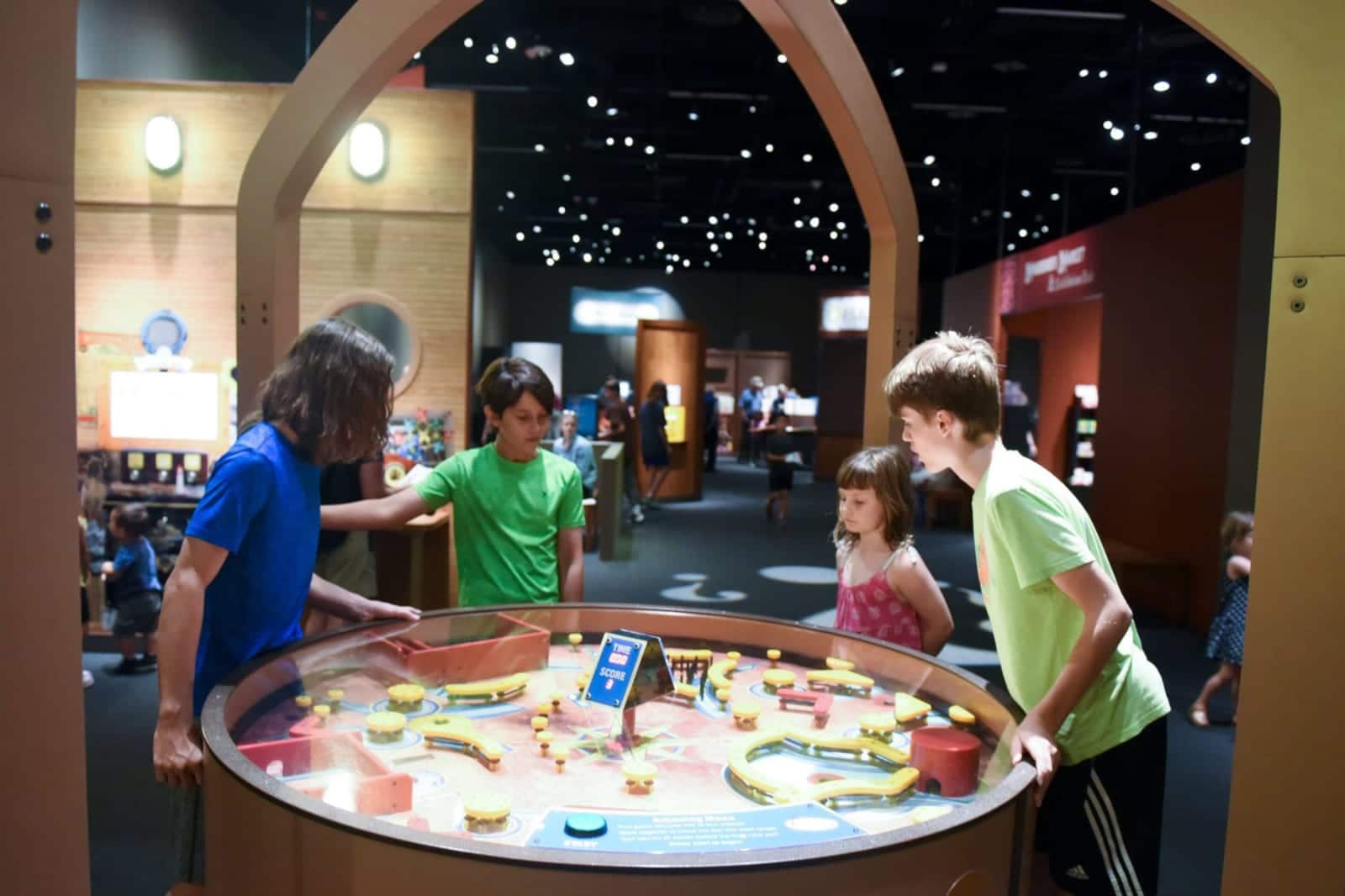 Voted one of Denver's best family attractions, the Denver Museum of Nature and Science is the perfect place to take your children on a cold or rainy day. Explore exciting exhibits featuring ancient fossils and Egyptian mummies, and keep your eye out for the rotating special exhibits.
Watch your children try out one of the many hands-on activities. If you want to switch it up a bit, this museum features a massive I-MAX theatre and planetarium. This is the perfect outing that will appeal to everyone in the family, and it is open every day from 9 am-5 pm. Check out these other family museums in Denver.
2001 Colorado Blvd, Denver, CO 80205 | 303-370-6000 | dmns.org
Denver Zoo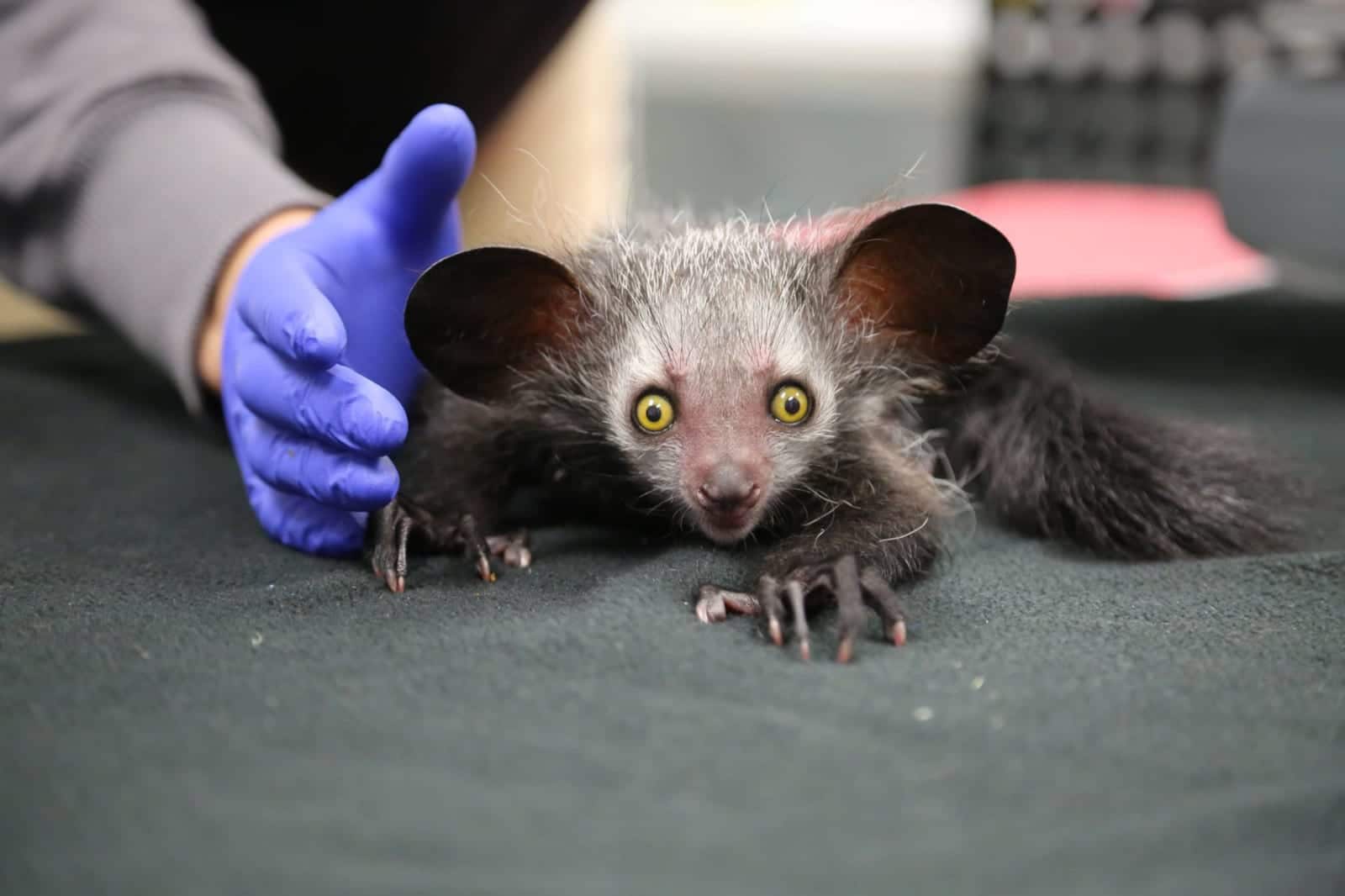 Home to over 3500 animals housed on 80 acres of land, the Denver Zoo is the perfect place to take your family on a nice day. With something for everyone, it's the perfect chance for your children to see their favorite animals up close. Attend one of the animal demonstrations or feedings to get a little more out of your experience.
Visit The Edge to see some of the zoo's beautiful tigers or take a stroll over to Primate Panorama and see the apes lounging in the sun. Don't forget to cool off with a treat from one of the many vendor stands. Snap a picture of your family in front of your favorite exhibit!
2300 Steele St, Denver, CO 80205 | 720-337-1400 | denverzoo.org
Tiny Town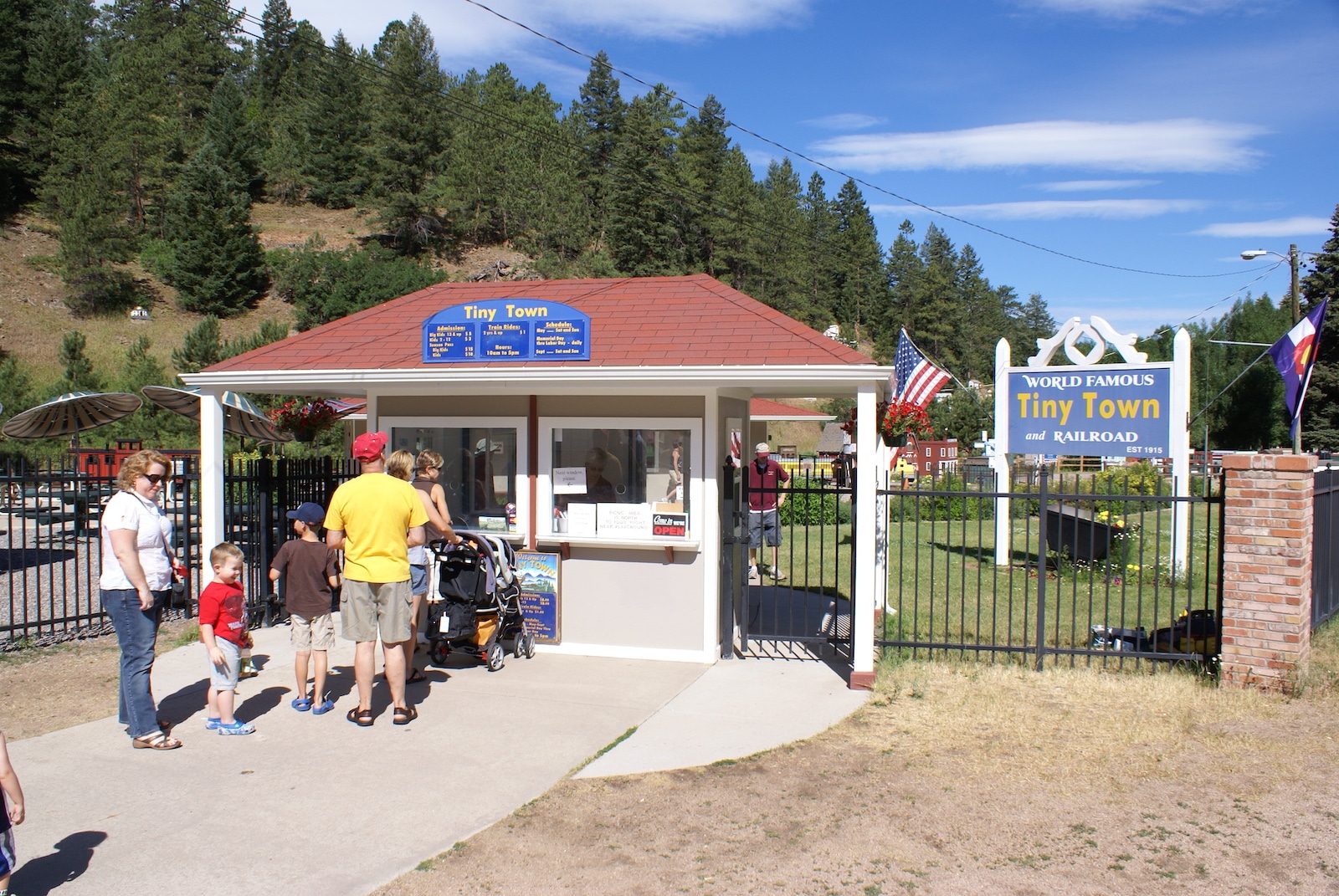 Open since 1921, Morrison's Tiny Town is a historic fun stop for the whole family. Explore the little village and even ride a train throughout the miniature buildings. It operates seasonally from Memorial Day through Labor Day.
Bring your own picnic supplies and set up at one of the many tables. Tiny Town also can host your child's birthday party. There is a gift shop with a snack bar, offering classic American food like chile dog lunches and ice cream.
6249 S Turkey Creek Rd, Morrison, CO 80465 | 303-697-6829 | tinytownrailroad.com
Water World
The Mile High City is lucky enough to boast a few amusement parks, including one made especially for hot days, Water World. This outdoor summer adventure center is gigantic with a range of rides and plenty of places to safely explore. The animated series South Park even spoofed the park as Pi Pi's Splashtown in Season 13 Episode 14.
Water World is located in Federal Heights, a suburb north of the city. This is another Memorial Day to Labor Day type of attraction, and a bucket list item for summer thrill-seekers on the front range. All ages will find water rides suitable for their level and liking, including some really heart-pounding drops and rolling slides.
801 N Pecos St, Federal Heights, CO 80260 | 303-427-7873 | waterworldcolorado.com
Meow Wolf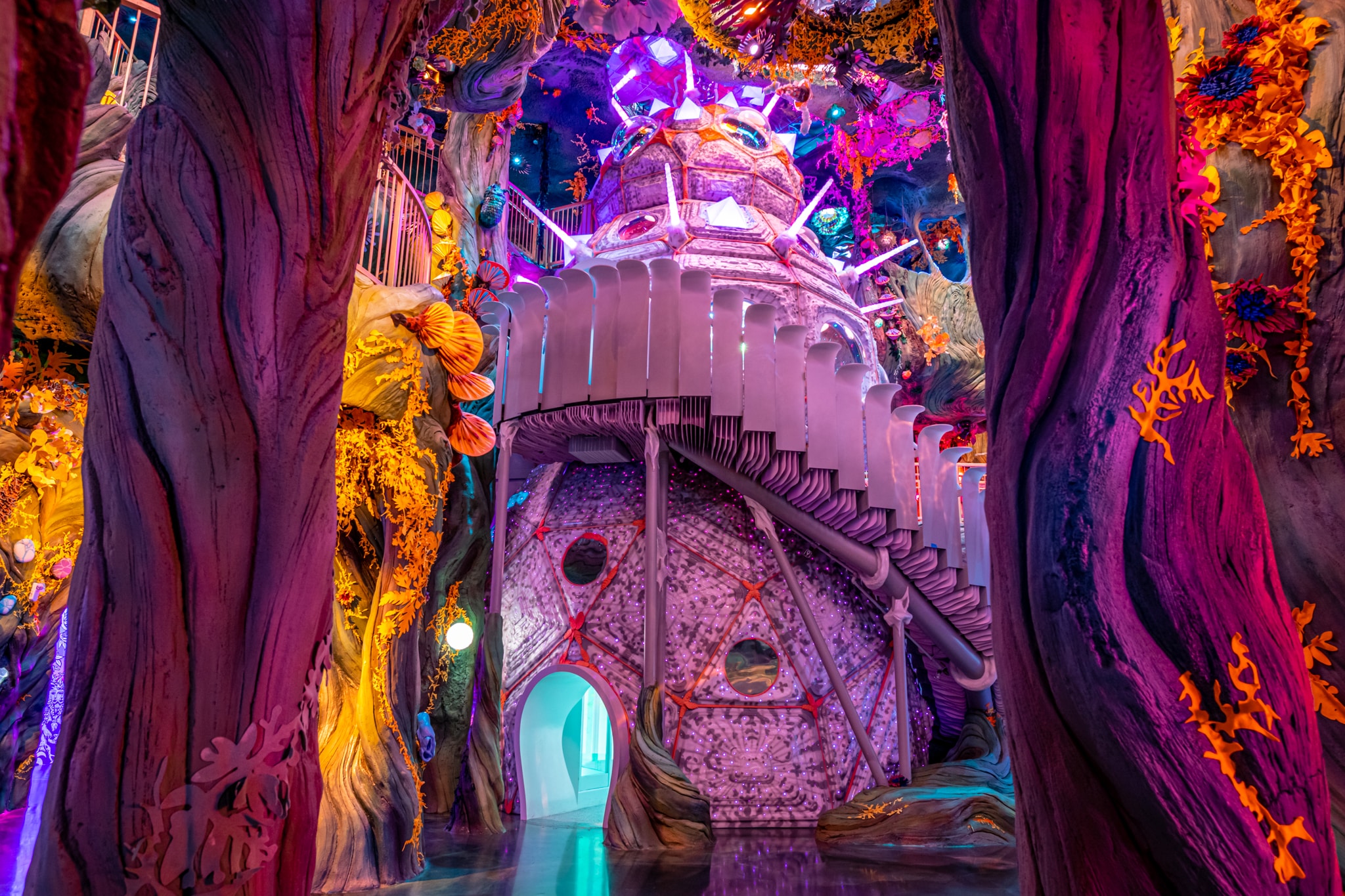 Experience the wonders of this 4-story immersive art exhibit that is sure to amaze all ages. Convergence Station is the newest addition to the organization's trio of installations and it is worth the visit. Take the kids to step into a whole different world filled with sci-fi-themed, hands-on art.
You'll be able to make your way through this massive museum at your own pace, giving your family plenty of time to explore all of the exciting nooks and crannies that make Meow Wolf so special. There is a unique gift shop as well as a food court on the ground floor as well.
1338 1st St, Denver, CO 80204 | 866-636-9969 | meowwolf.com
Elitch Gardens Theme and Water Park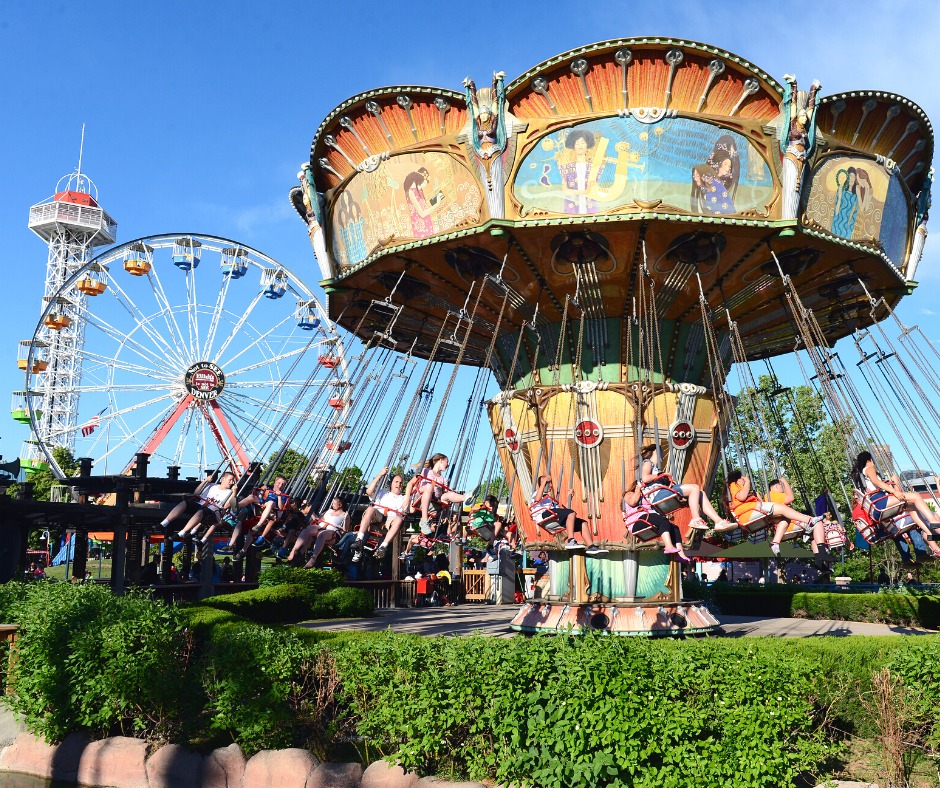 Chase some thrills at Elitch Gardens Theme and Water Park. The property has over 50 rides with varying levels of intensity, so any aged child will be able to find something suitable. If amusement rides aren't your thing, there are also plenty of shopping, dining, and other entertainment options such as an arcade and frequent free concerts.
Attached to the theme park is a 10-acre water park with everything you need to cool down the family on a hot summer day. You'll find water slides, a lazy river, a wave pool, and more. Don't miss out on this family-friendly Denver attraction.
2000 Elitch Cir, Denver, CO 80204 | 303-595-4386 | elitchgardens.com
Dinosaur Ridge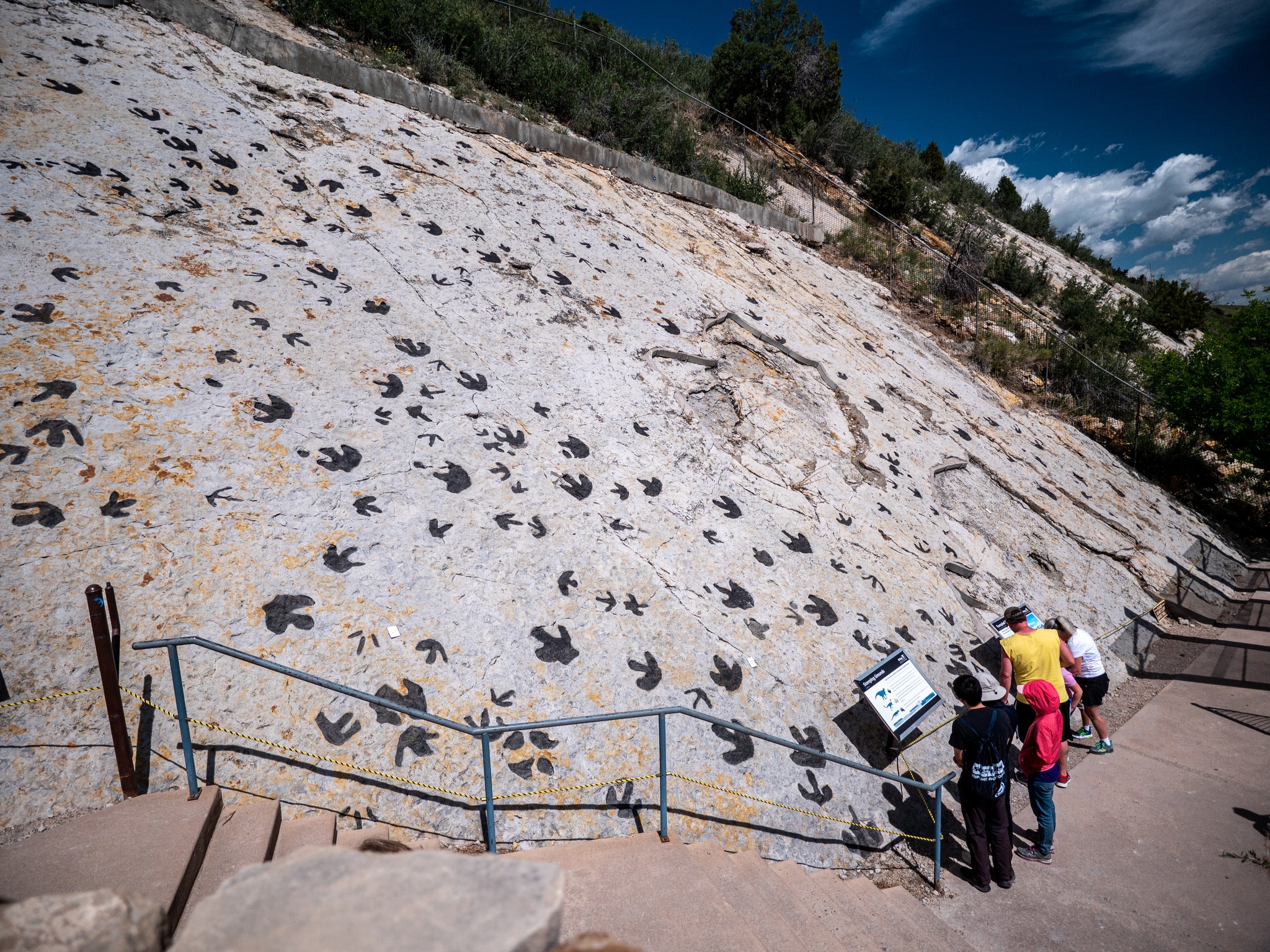 How often do you get to walk where dinosaurs did millions of years ago? Head out to Morrison and you can do just that and more at Dinosaur Ridge. There have been excavation projects here since the late 1800s and it is hailed as the top Dinosaur Tracksite in the whole country.
Kids will love the endless activities geared toward them including fossil digs, dinosaur-themed camps, and a paved trail filled with dinosaur tracks to explore. They also host monthly dino-themed crafts for preschool-aged children to follow along.
16831 W Alameda Pkwy, Morrison, CO 80465 |303-697-3466 | dinoridge.org
Downtown Aquarium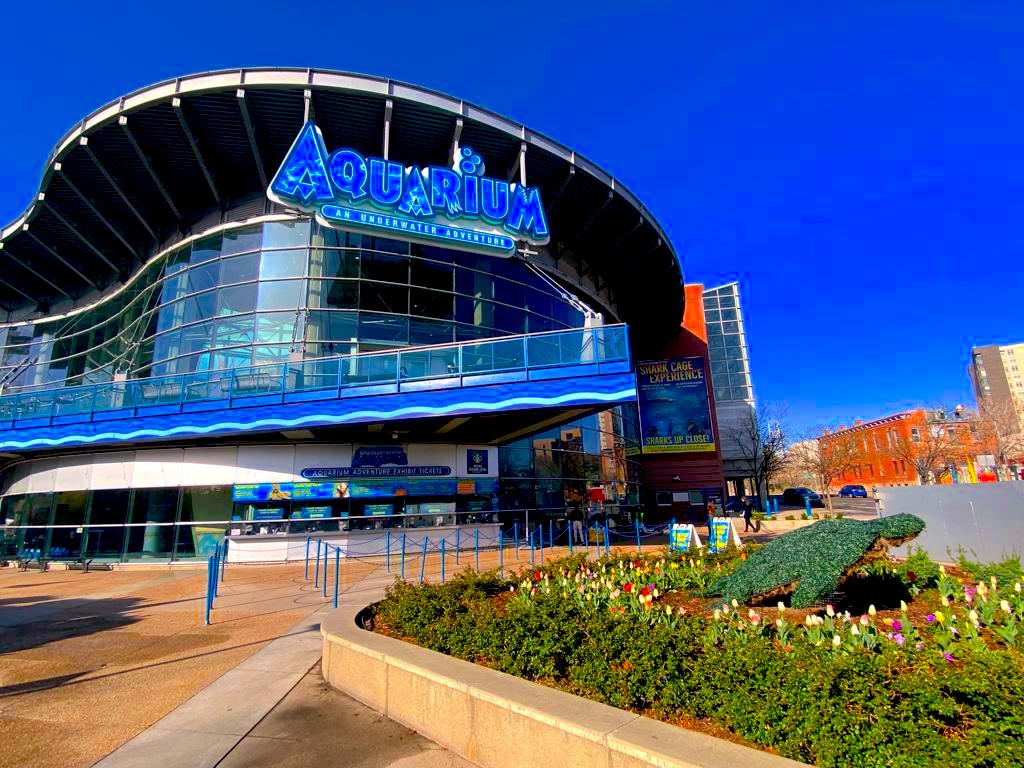 The hands-on Downtown Aquarium complex is conveniently located near downtown Denver. It houses over 500 species of aquatic life and provides plenty of opportunities to get up close and personal with an array of animals. Pet a stingray, dive with sharks, or take the kids into the Discovery Zone to interact with daily animal ambassadors.
In addition to the location-based exhibits, there is also a 4-D movie theater, a small arcade, and a handful of amusement rides catered to children. Outside food and drink are not permitted in the aquarium, but there are concessions and an upscale lounge and restaurant if you need a meal during your visit.
700 Water St, Denver, CO 80211 | 303-561-4450 | aquariumrestaurants.com
These are just a handful of the exciting things to do and see for children and families in the Denver Metro. There's always mini-golf, bowling, go-karts, and more activities for kids, sometimes all in one fun center.
For those heading down to the Olympic City, we've prepared a list of fun things to do with kids by Colorado Springs.