Due to the ongoing COVID-19 pandemic, Hammond's Candies requires visitors to wear masks until further notice. 
For almost a century already, Hammond's Candies has been putting smiles on children and even the young at heart through their handmade confectioneries. It was in 1920 when a World War I draftee named Carl T. Hammond, Sr. decided to pursue his true passion and started his own small candy business.
Carl's Honey Ko Kos, or chocolates topped with shredded coconut, was his first signature creation. Hammond's Candies is Denver's premier candy maker. They've been handcrafting candy at a Mile High since 1920. The 35,000 square foot facility is open year-round Tuesday through Saturday. Complimentary candy factory tours run are run every day they're open.
There's a full retail shop at the factory, selling all of Hammond's classics: chocolate bars and sour balls
.
There are some Amazon affiliate links below for various Hammond's products.
Handmade Candy Produced in Denver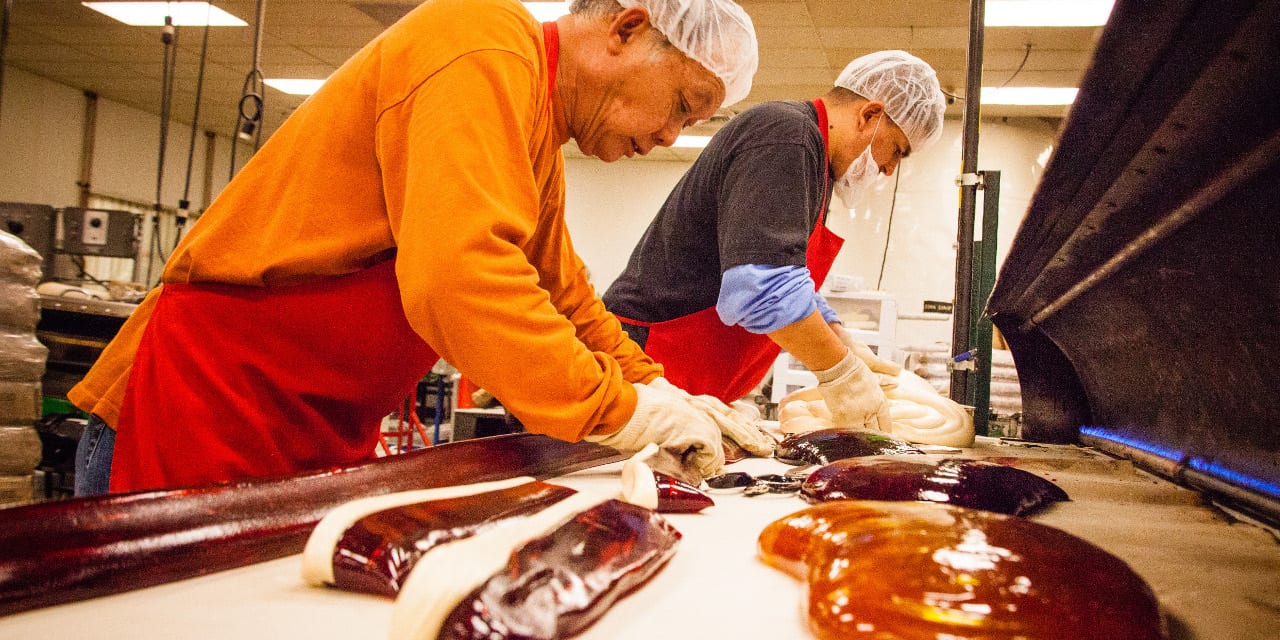 What began with just a local following has now grown into an iconic brand. In 2007, Andrew Schumman acquired Hammond's Candies and has played a pivotal role in the company's evolution. Hammond's has become so huge that they acquired the McCraw's Candies in 2010, and the Old Dominion Peanut Company in 2012.
The brand now has 18 stores in Denver, and also distributes internationally, delighting more people with their mouthwatering creations. The company's products are all manufactured in its factory store in Denver and are distributed to different retail shops locally.
Hammond's Candies still make use of the old-fashioned way of making confectioneries, ensuring each sweet is a true masterpiece. Candies are hand-pulled, hand-twisted and hand-shaped, and are made in small batches only.
Factory Tour in Denver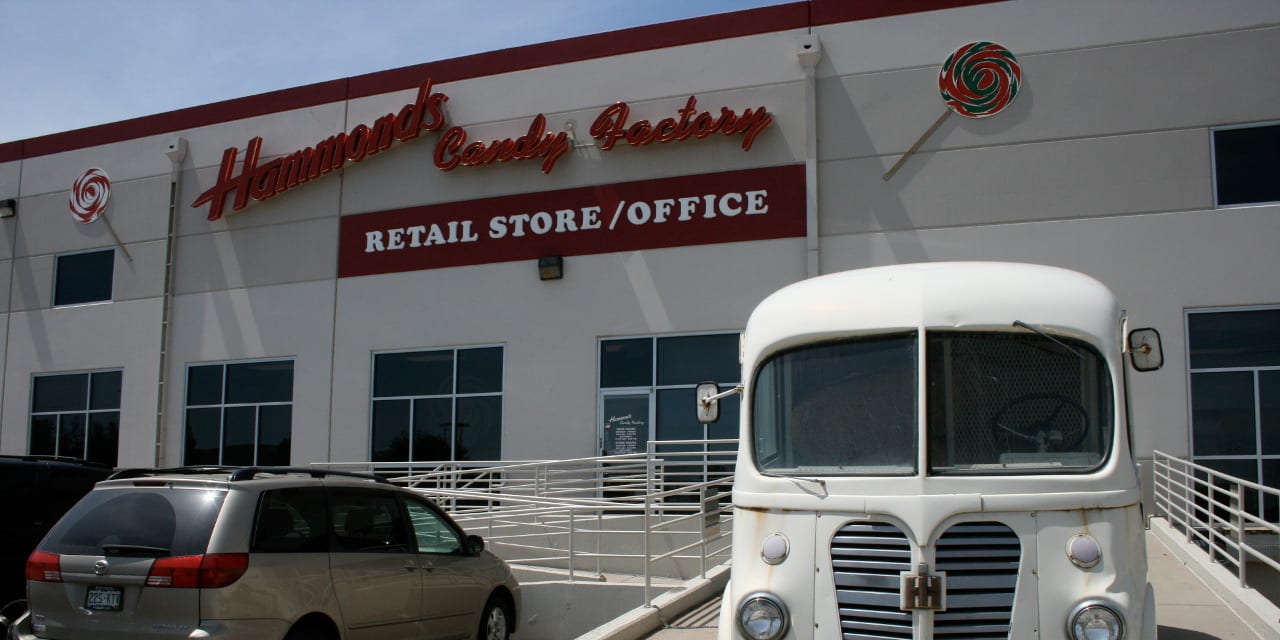 For kids and kids at heart with curious minds, Hammond's Candies offers free tours in their factory store in Denver. Children can see up close and personal how their beloved treats are made just like they have been since nearly a century ago.
Large TV screens that show the company's rich history and a few candy trivia can be seen playing at different parts within the factory. Hammond's Candies also lets their visitors take home some freshly made treats as they go. The Hammond's Candies sole factory in Denver offers free, 30-minute tours Monday through Saturday, every half hour. They are closed Sunday.
Guests observe the production and packaging of the many handcrafted specialties, witnessing the same hand pulling and shaping procedures that were used in 1920. Everyone gets free candy canes
at the conclusion of the tour.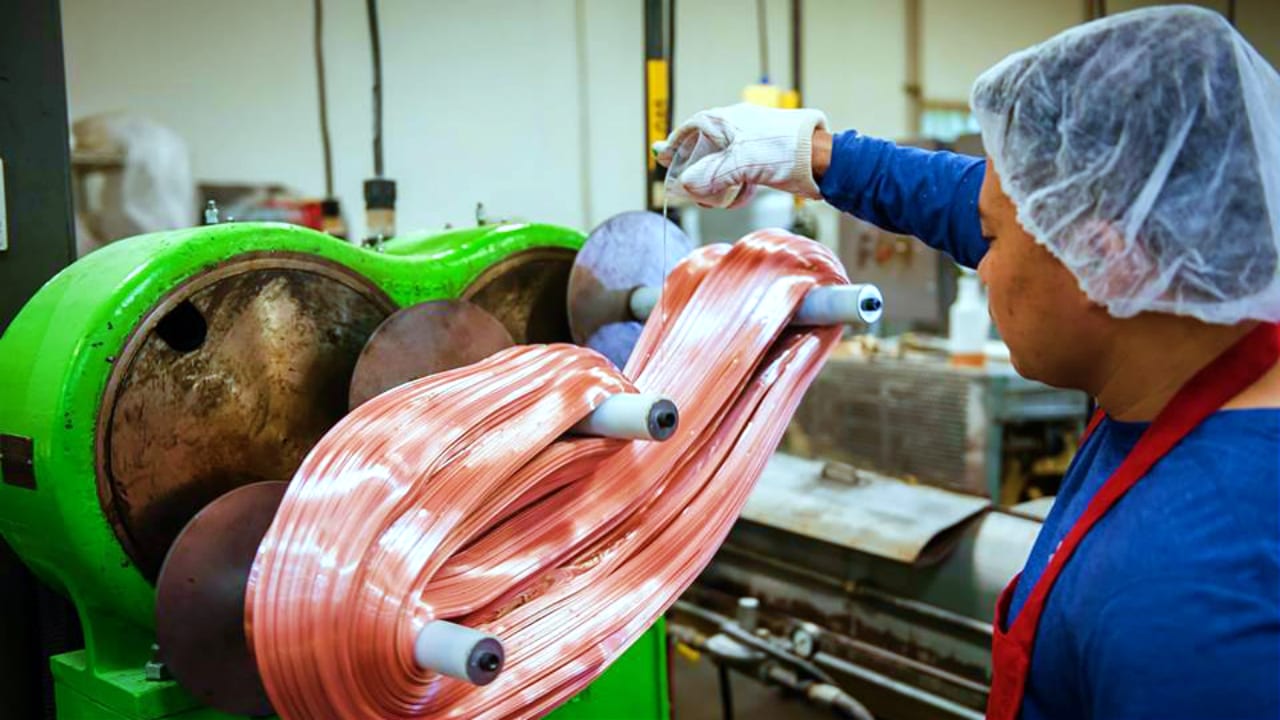 Birthday Party at Hammond's – It's hard to think of a more coveted children's birthday celebration location than the Party Room at Hammond's. Packages include a private, interactive factory tour, a personalized candy-making experience, pizza, and parting gift bags.
Gourmet Chocolate Lineup – Popular Products
Hammond's boasts an amazing array of candies for every occasion, and then some. The vast inventory reflects the depth and diversity of a continually expanding company that is 90-plus years old. I think of my grandparents, who were teens in the Depression years when I see the tins of Horehound Drops
and the Christmas Classic Mix
.
Hammond's creates specialty candies for Baby Showers, Hanukkah Candy, Patriotic Candy, and even a way to shop for your candy by color. In 2012 Hammond's debuted the Bee Pollen Chocolate Bar™, a combination of bee pollen and organic dark chocolate, donating 5 percent of profits to worldwide bee sustainability efforts.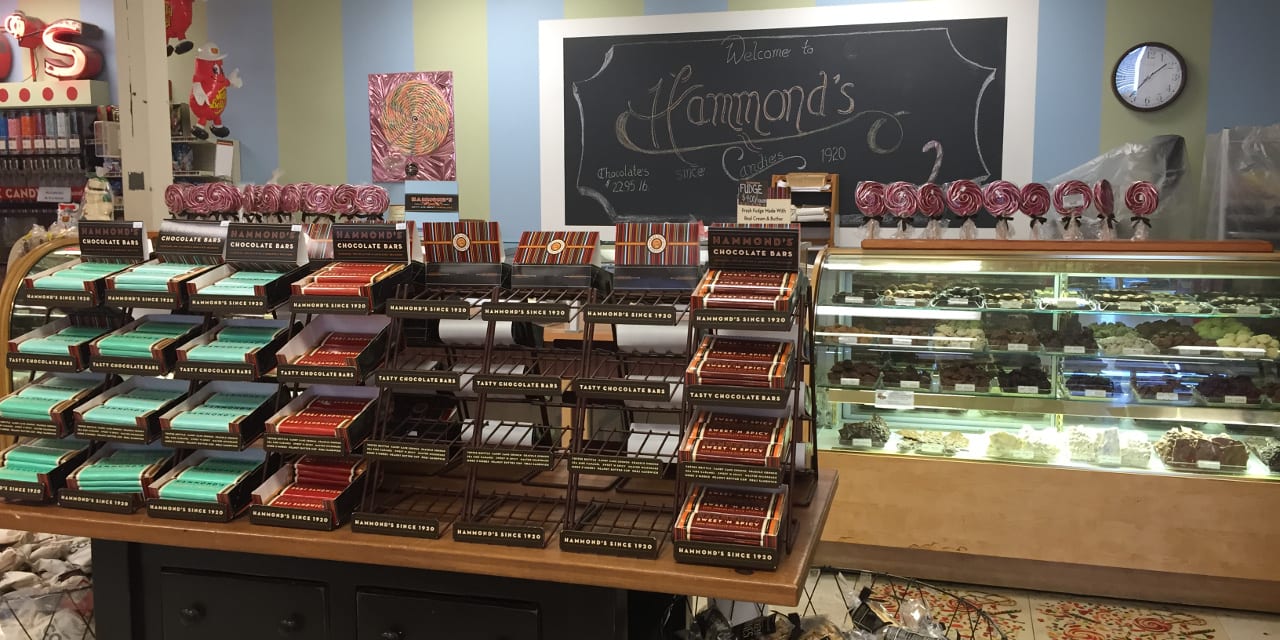 Under the enthusiastic guidance of Schuman, Hammond's new line of gourmet chocolate bars hit the scene. The National Confectioners Association named "Peanut Butter and Jelly Sandwich" Most Innovative New Product of the Year in 2012 and "Red Velvet Cake
" took the honors in 2013.
Hammond's new kid on the candy block, "Whoopie Pie
", was nominated in the 2014 Gourmet/Premium category for its thick dark chocolate shell stuffed with sweet cream filling goodness.
Other notables in the Gourmet line include "Cookie Dough
", "Peanut Butter Cup
", "Double Chocolate Truffle", and Oprah's favorite, "Pigs N' Taters", a mix of chocolate, potato chips, and crispy kosher bacon bits. (Yes, there really is a Bacon Day. It's December 30.)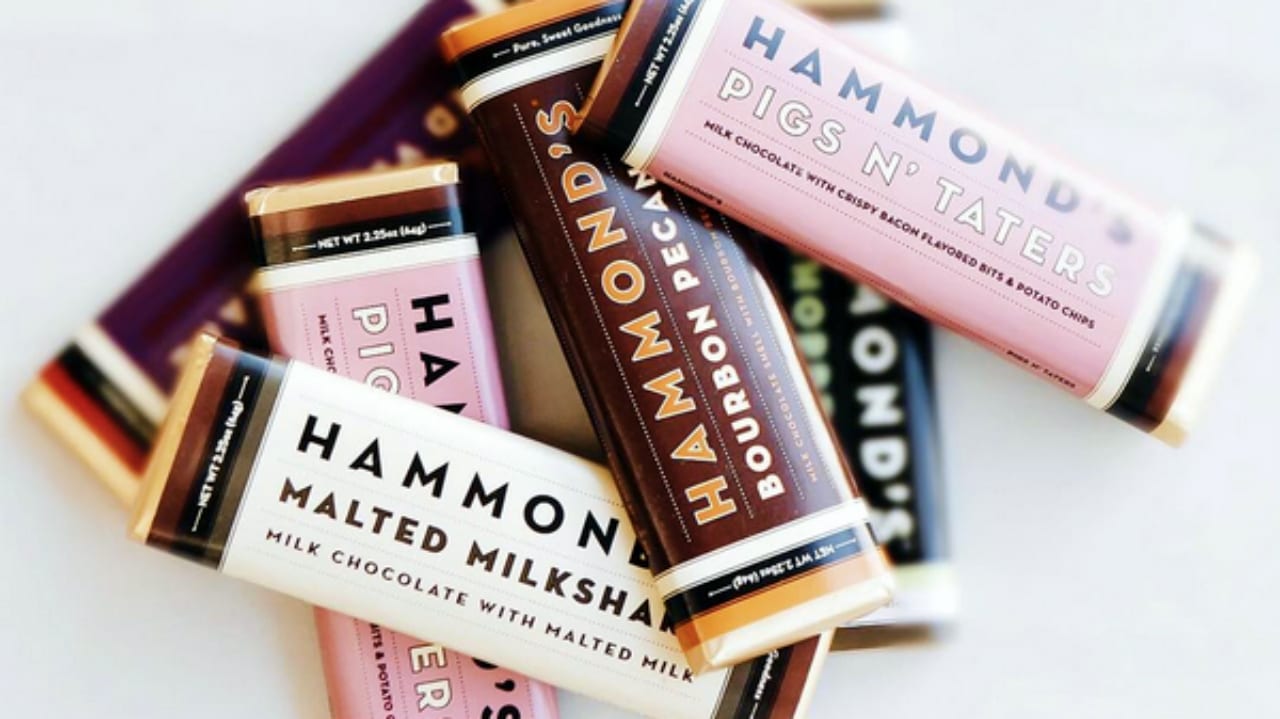 Hammond's Candies has a wide and versatile line of candy products and is known for its oversized candy canes
, attractive ribbon candies
, and excellent lollipops
. Beyond these items are their filled straws, miniature pillows
, marshmallows
, caramels
, toffees, bulk candies, and different types of chocolate bars
.
They have also expanded into creating cotton candies, cocoa
and coffee/cocoa/tea sticks, and stirrers
. And if the holiday season left you heavy with sugar cravings but light in the wallet, Hammond's can help with their Oops Candy, grab bags full of end pieces and broken bits at steeply, sweetly, discounted prices!
The Candy Man Can!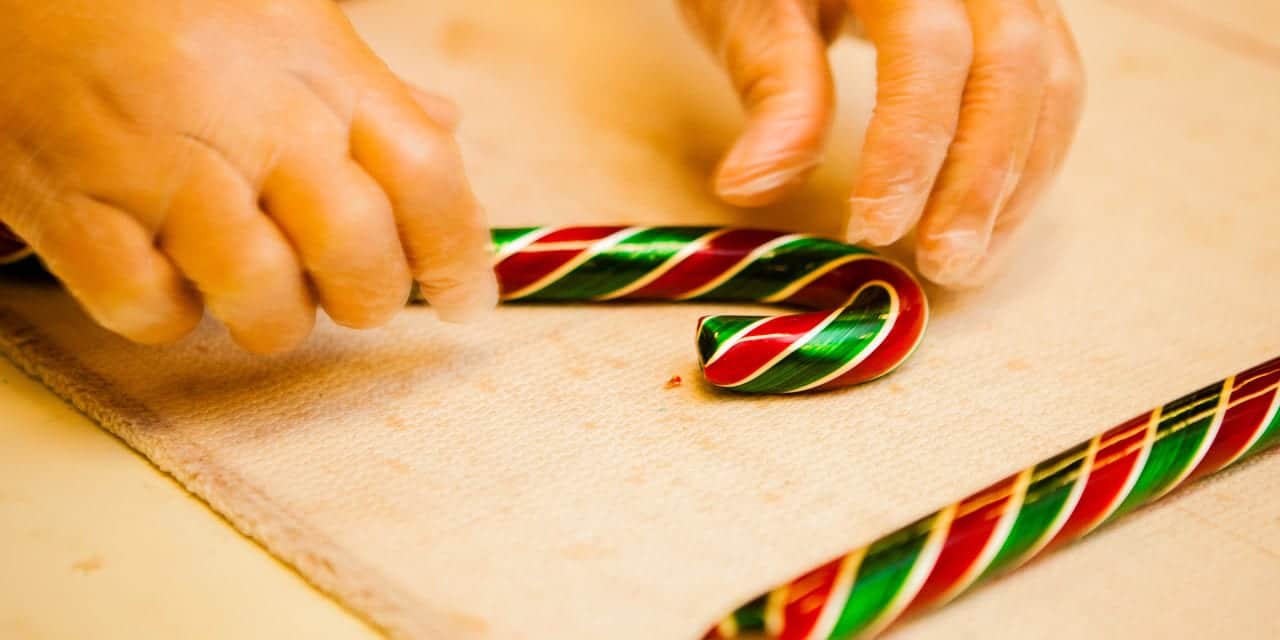 How could poor Carl Hammond's frustrated mother know back in 1915 that her maverick son, who left high school after his first day, would one day be known as America's biggest candy cane producer?
How could she foresee that after an apprenticeship in a candy factory, young Carl would go on to found Hammond's Candy Company in Denver, a company that would still be going strong 95 years later, featuring candy cane in flavors pumpkin, blood orange, and pomegranate?
Or that the signature marshmallow and caramel candy developed by Carl's friend Mitchell in the 1930s would evolve into gourmet chocolate bars in 2013 with names like "Whoopie Pie" and "Pigs N' Taters"?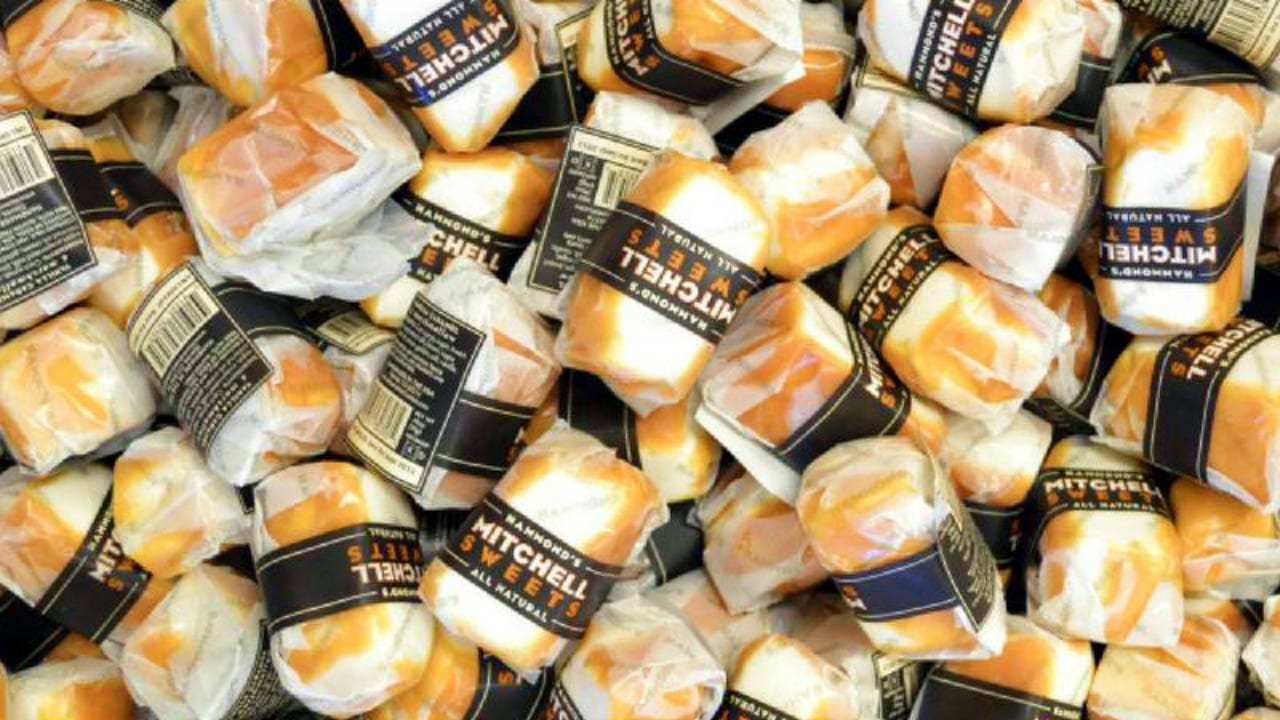 Hammond's remained a family-run, local treasure, passing through the protective hands of children and their spouses until selling in 1999. But in the early days, Carl was a one-man dynamo creating the recipes, making and selling the candy, and balancing the books.
Much like alcohol sales that increase in hard economic times, Hammond's candy sales thrived in the 1920s. The company even remained profitable during the Great Depression. Carl insisted that the quality of his product remain high and customers continued to patronize Hammond's, seeking a brief moment of pleasure in the sweet escape.
Williams-Sonoma began to stock Hammond's specialty products in their stores in 1995, and the secret was out. The small factory with 10 employees was clearly insufficient to handle the demand and many years of continuous expansion followed. In 2007, current President and CEO Andrew Schuman purchased the company and "full speed ahead" remained the motto.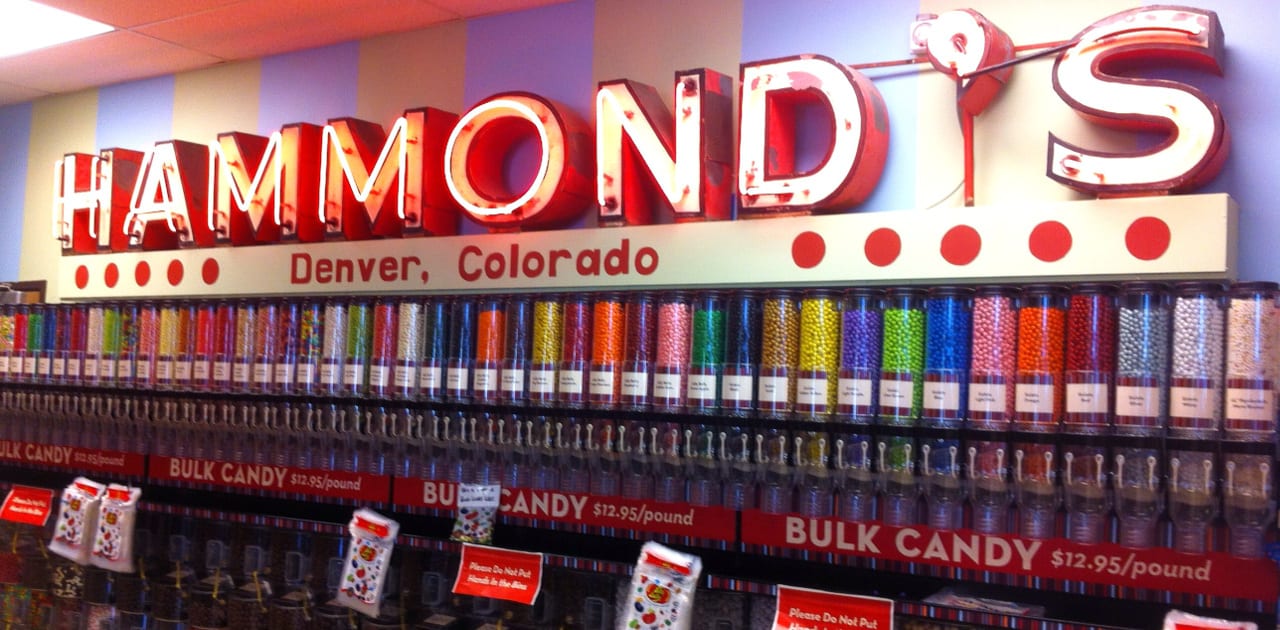 Details
Address: 5735 Washington St, Denver, CO
Phone: 303-333-5588
Season: Year-round | Closed July 4th & 5th
Tour Hours: Monday – Saturday | 9:15 am – 2:45pm | Closed Sunday
Reservations: Required
Website: hammondscandies.com