Situated beside the South Platte River in Denver, the Downtown Aquarium is the largest aquarium between Chicago and California. It features a spectacular variety of aquatic life and habitats.
There's a full restaurant, where you can dine around the 50,000-gallon centerpiece aquarium, and a bar at the Aquarium with views of the fish. The restaurant is open daily for lunch and dinner. The Dive Lounge also is open at the same hours but with a happy hour Monday to Friday.
You can also scuba and snorkel within the aquarium. Swim with the fishes is available to ages 6 and up with no special certificates required. Dive with the Sharks is available to ages 10 and up with a dive certified and valid SCUBA certification. Moreover, there are also mermaid shows and meet and greets for those who truly love everything under the sea.
Exhibits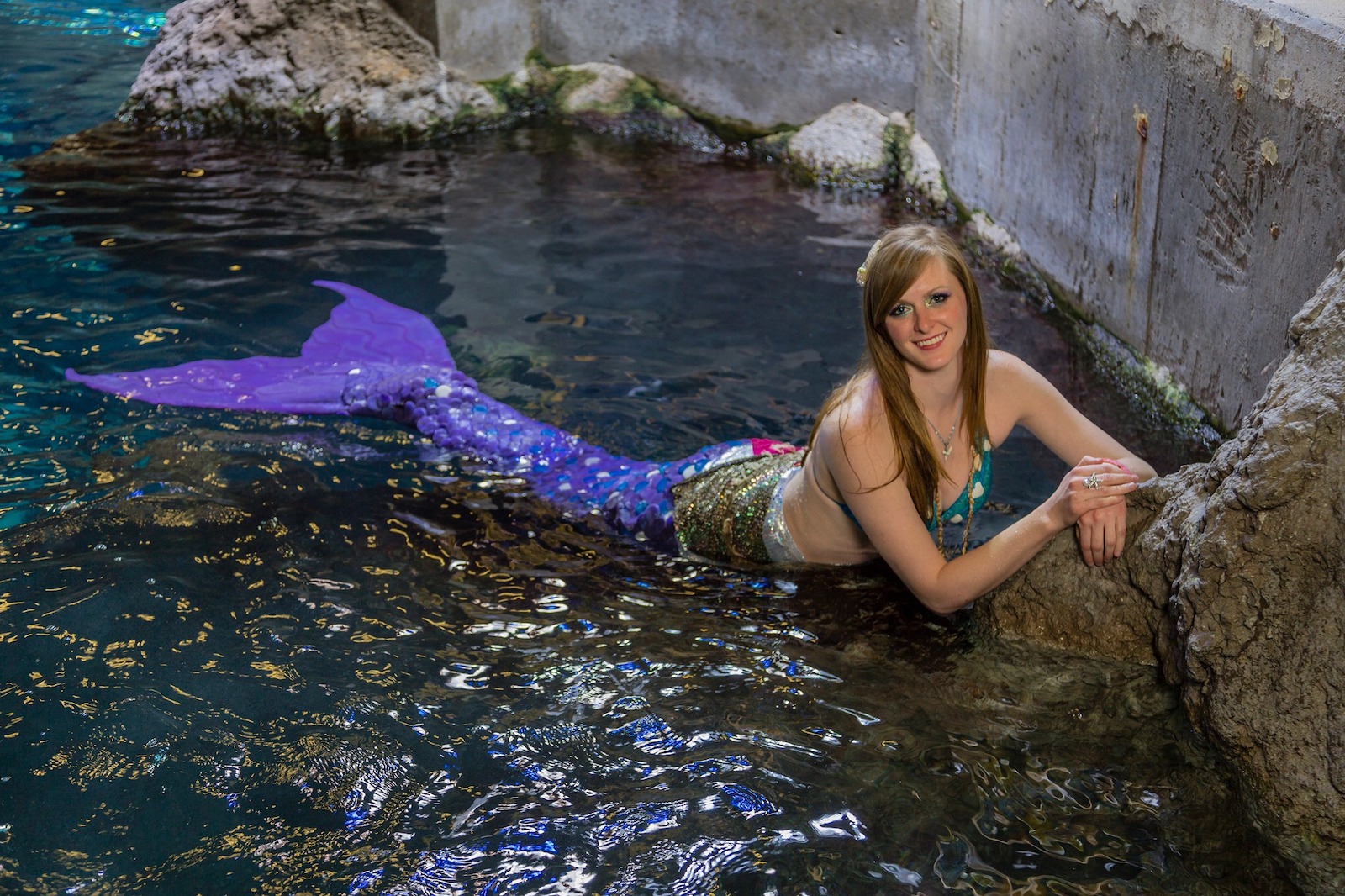 North America – A wide range of habits native to this continent.
In The Desert – Wildlife living with less than 10″ of annual rain.
Under The Sea – Life in the coral reef just offshore, rich in caves.
At The Wharf – Wildlife residing within crashing tides and waves.
The Rainforest – Varying exhibits on rainforest habitats.
Coral Lagoon – Coral lagoon protected by a barrier reef.
Sunken Temple – A replica of an ancient ruin.
Shipwreck – Replicate wreck.
At The Beach – Wildlife that lives in shallow water.
Details
Address: 700 Water St, Denver, CO
Phone: 303-561-4450
Season: Year-round
Hours (exhibit):
Monday – Thursday | 10am – 9pm
Friday & Saturday | 9am – 10pm
Sunday | 9am – 8pm
Hours (restaurant):
Monnday – Thursday | 11am – 9pm
Friday & Saturday | 11am – 10pm
Sunday | 11am – 8pm
Cost: Admission | Certain amusements
Website: aquariumrestaurants.com