Colorado's rising popularity and continued growth bring in new residents daily from all over the country. While many of those looking for work head to the busiest spots around the Denver Metropolitan Area, those with more flexible situations like retirees have their choice of where to settle down.
With the glorious Rocky Mountains as the center attraction of this great state, it makes sense to pick a prime retirement spot in proximity to its glory. For those looking to retire in Colorado and choose the best town to do it in, we've compiled this list.
In addition to these retirement hot spots, consider some of these cheaper places to reside, as well as some of the top towns to live in Colorado.
Top Towns in Colorado to Retire In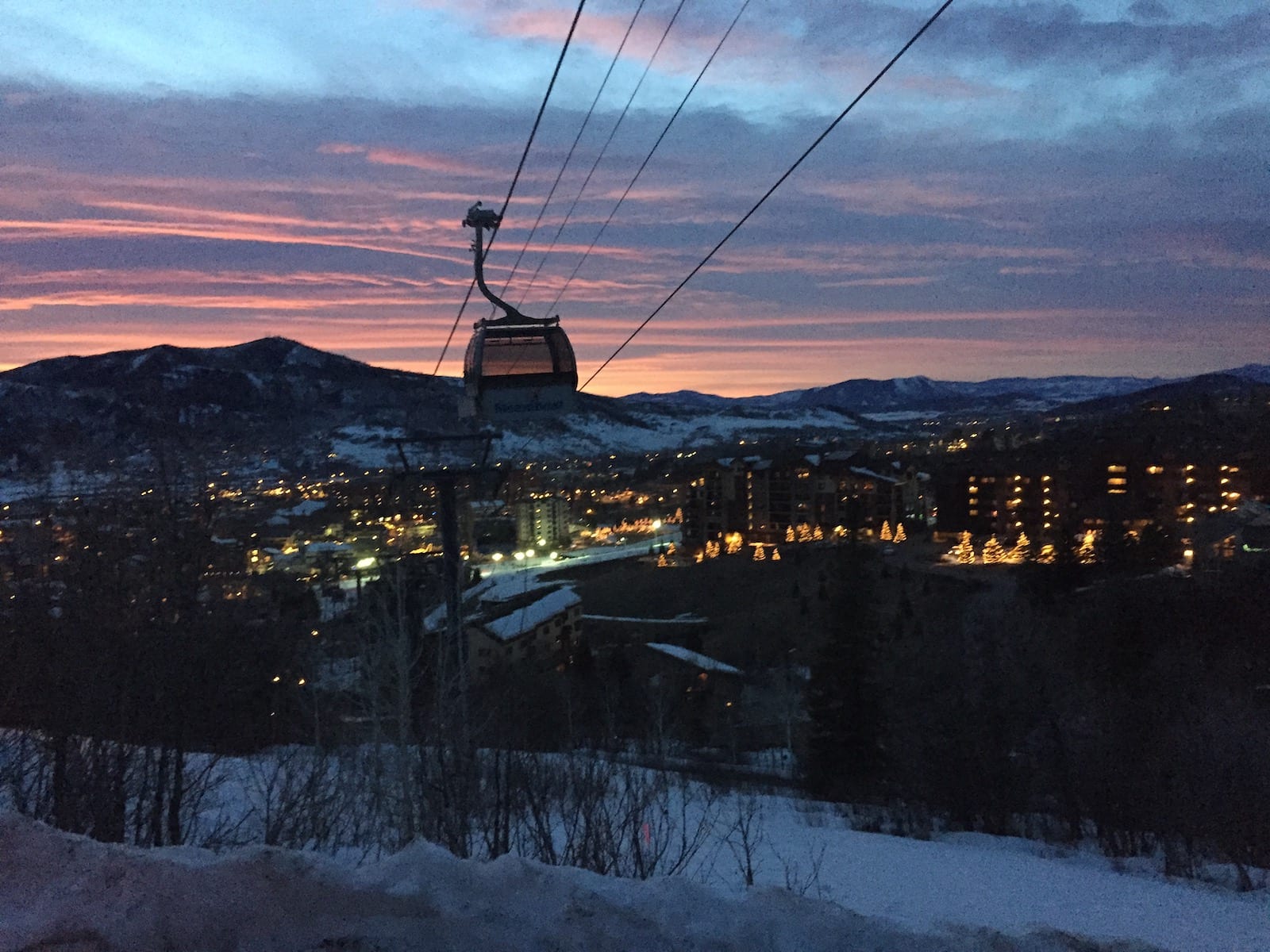 This retirement list isn't backed by statistics, only preference based on spending time around this Centennial State. Almost twice mile high elevation towns like Leadville (10,200′) and Breckenridge (9,600′) are out because most of us don't have Sherpa blood and could do without the heavy breathing just to scrape off our windshield.
There's a lack of Denver Metro cities because it's getting so busy there that who wants to put up with that kind of traffic in retirement. Very expensive resort towns like Vail, Aspen and Steamboat Springs are also 86'ed for our retirement list because it's better to stretch our dollars. Though if you got the funds any of those valleys are fantastic: Vail, Roaring Fork, and Yampa.
If you're a city slicker by choice, then Denver and Colorado Springs are great spots.  Aim for anything WEST of Highway I-25 (the mountain side) and choose the likes of Littleton, Lakewood, Wheat Ridge, Arvada, Morrison or Golden.
Here are some of the best places in Colorado to retire, in no particular order:
Northern Front Range: Fort Collins and Loveland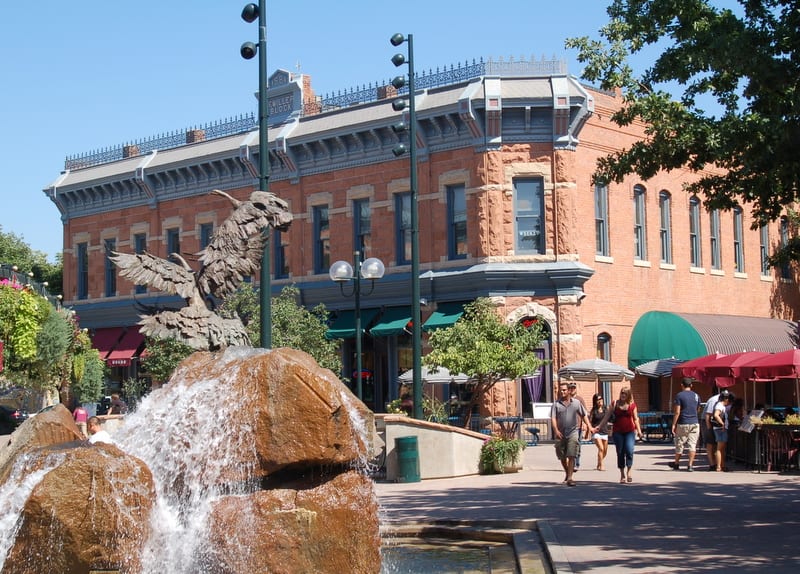 For those looking to escape the increasing traffic of the Mile High City, but still reap the benefits of living in a large city, retire in Fort Collins. It's Colorado's fourth largest city at more than 165,000 people. And it feels even bigger due to being a college town. Over 33,000 students (undergrad and grad combined) attend Colorado State University. Go Rams!
While the ski resorts are far away, every other bit of world class recreation is at your fingertips. Catch a sunset from the shores of Horsetooth Reservoir, located only minutes from downtown. Afterward stroll the historic Old Town's blocks and blocks of charming shops and restaurants.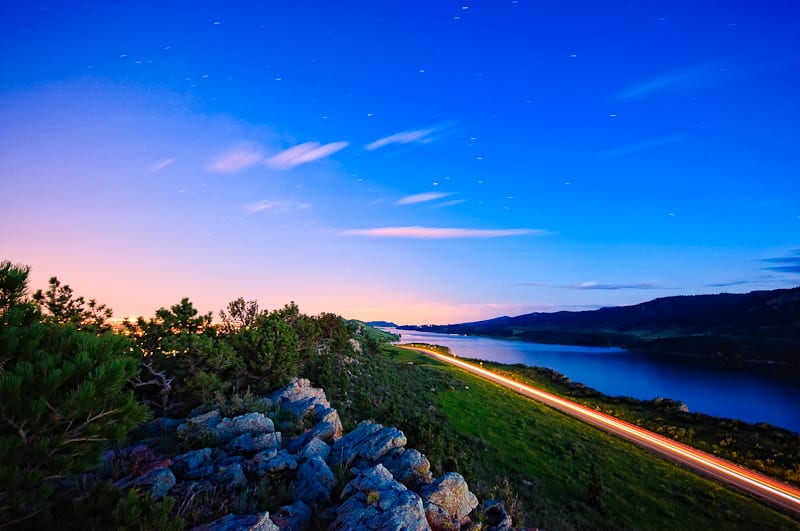 The Cache La Poudre Scenic Byway leads you west into the Rockies on Highway 14 right from town, unlocking endless forests and mountain vistas. Any of the neighboring towns make great retirement spots too, such as Loveland, only 20 minutes south (toward Denver).
Going east from Fort Collins or Loveland will put you nearby some good retirement spots. From Windsor to Greeley to Johnstown, there's a lot of neighbors.
Arkansas River: Salida and Buena Vista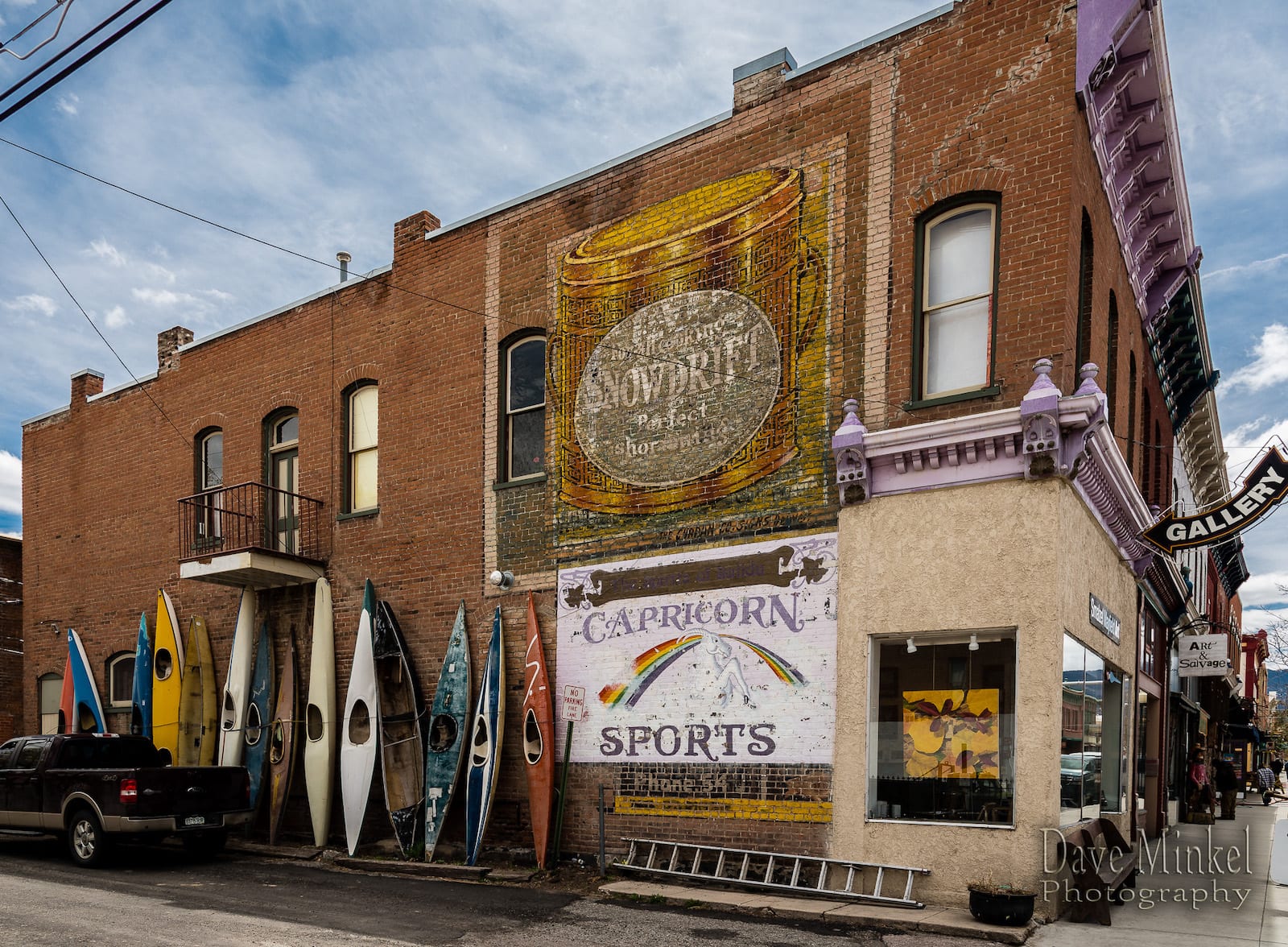 Salida's got one of the biggest historic districts in the state and nearly 6,000 residents, so it's actually one of the more populated mountain towns. Situated at 7,083 feet, year round you can find something to do here and the climate is pretty good for a mountain town.
This charming community on the Arkansas River is a whitewater mecca, so summers bring in waves of tourists and fresh faces. Downhill skiing is only 30 minutes away on the uncrowded and affordable slopes of Monarch Mountain.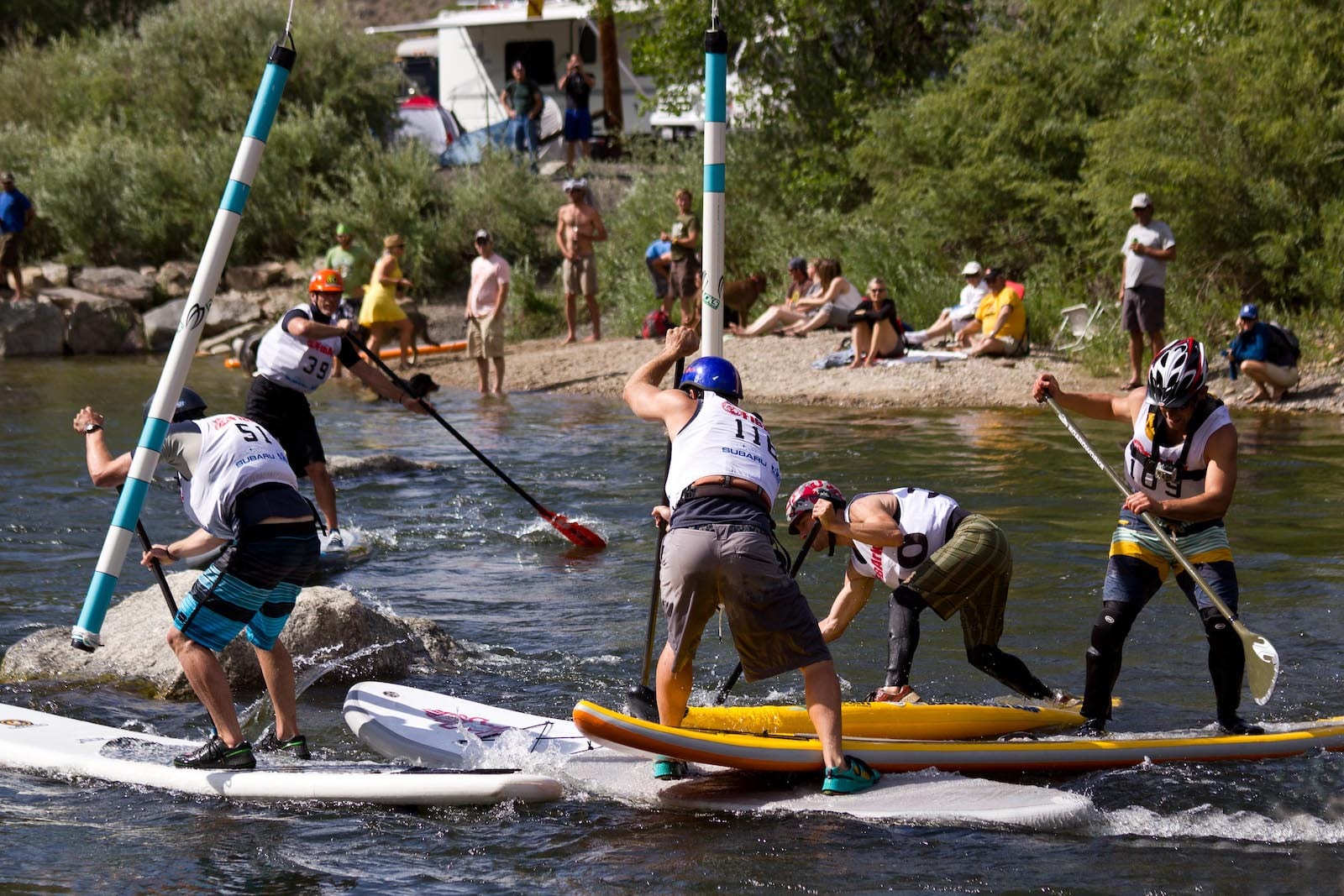 If you need to reach the front range civilization, it's relatively fast to do so. Both Pueblo and Colorado Springs lie about two hours east, and Denver is just shy of 3 hours to the northeast. Going west leads you into the heart of the Rocky Mountains and among the best playgrounds for nature.
With tasty restaurants, chain stores like your Walmart, and big cities close enough, Salida has been and will continue to be a top retirement town in Colorado. A couple other neighboring gems to consider are Buena Vista and Cañon City. Both are neighboring towns located along the Arkansas River about 30 minutes and an hour from Salida, respectively.
Buena Vista has a high elevation of around 8,000 feet and population of around 3,000 people, so it's perfect if you're looking for solitude. Denver is under 2.5 hours and COS about 2 hours east.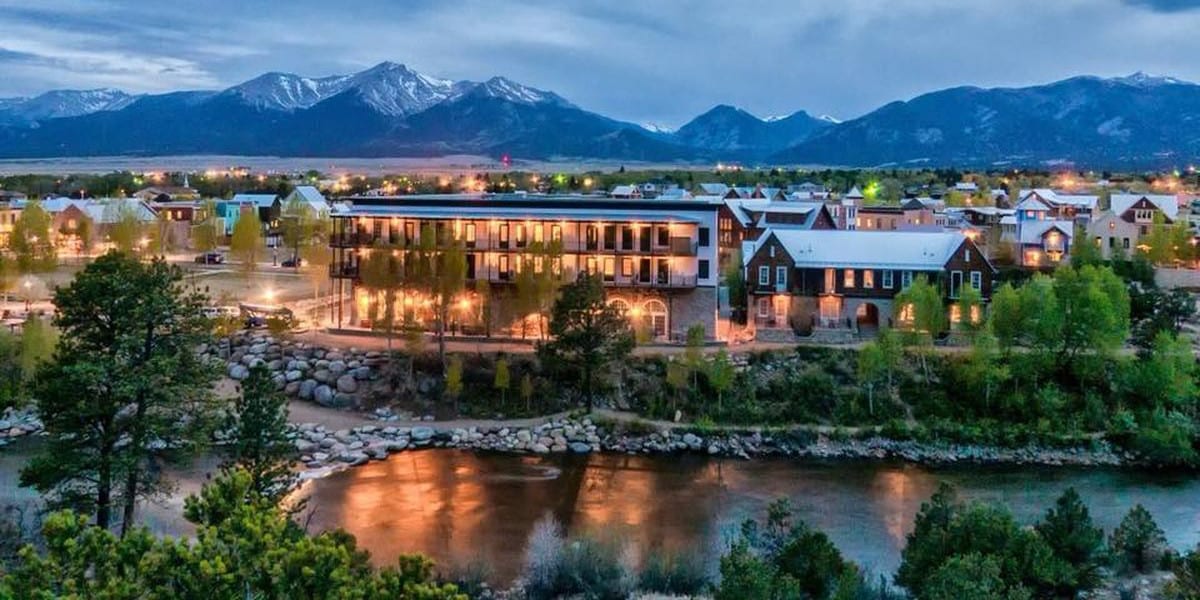 You'll have to put up with a few degrees cooler temperatures than Salida, given the extra 1000 feet in elevation, however, Buena Vista has a couple of nice hot springs resorts to enjoy to offset this. Plus the views of the Collegiate Peaks in your backyard are fantastic.
Or opt for Salida's downstream neighbor, Cañon City. It's got more than 16,000 residents, which brings with it more amenities like restaurants and services. You'll find a few fast food places like Taco Bell and BK, some sit down restaurants like a Chili's, diners, and even some microbreweries.
At only 5300 feet situated in Colorado's banana belt, it boasts among the best climates in the state. It's generally a few degrees warmer than Denver. Colorado Springs is only 50 minutes northeast and Pueblo 45 minutes east or 30 minutes to Pueblo West.
Not-Denver: Evergreen, Kittredge, Morrison and Golden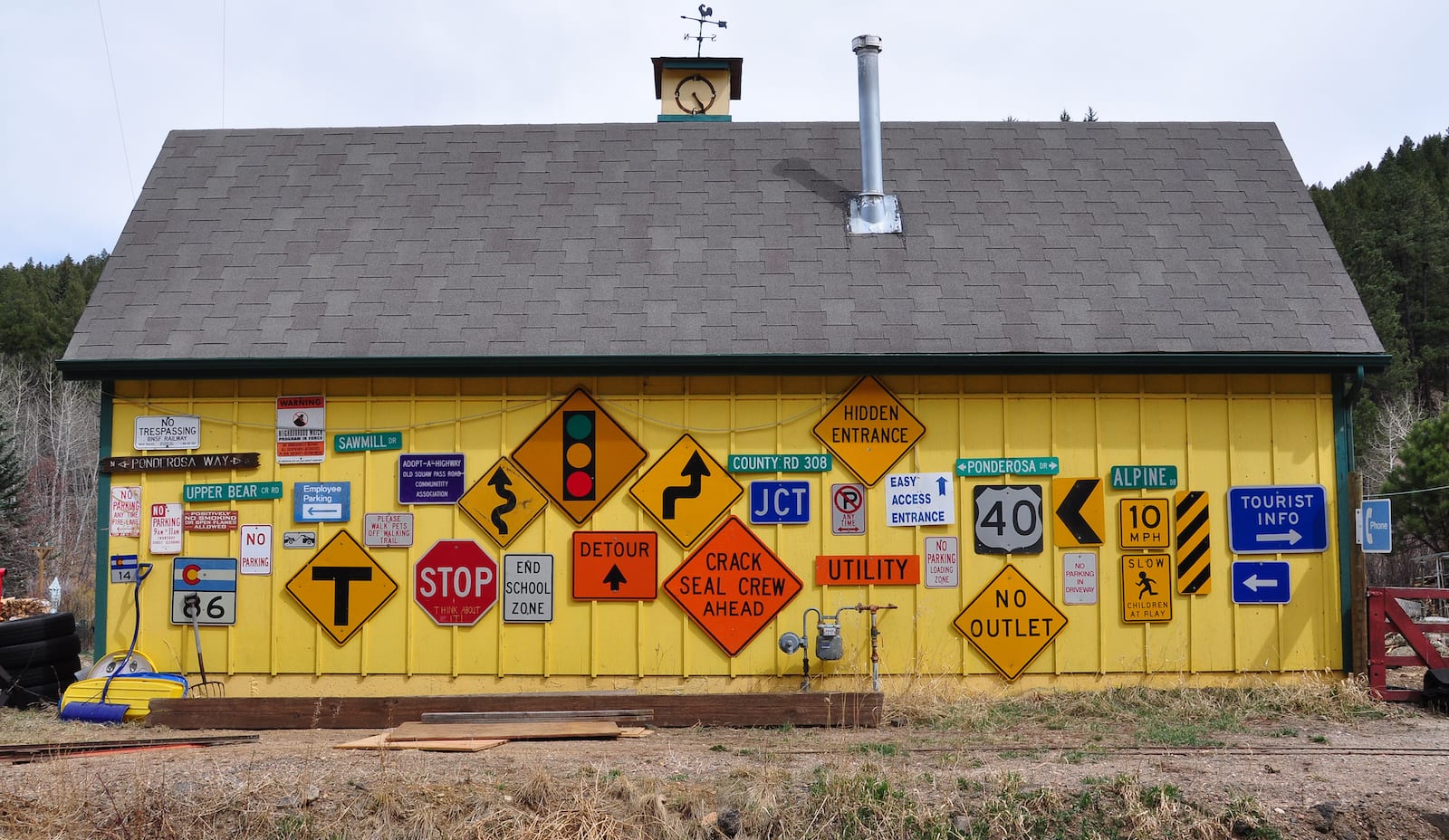 One of the closest mountain towns to Denver, Evergreen really provides the best of both worlds. Located at 7,220 feet, with a vibrant population of 9,038 residents in 2010, you'll find both a historic downtown and ample chain stores on the outskirts. Another nice feature of Evergreen is its accessibility.
It's tucked between Highway 285 and Interstate 70, so you can reach it from both the north and south, or come directly thru the foothills past Morrison and Kittredge. It's more or less considered a mountain suburb of Denver. Along with those neighbors, Golden makes a fantastic choice for being close to Denver while being in a town with its own unique feel and more mountainous.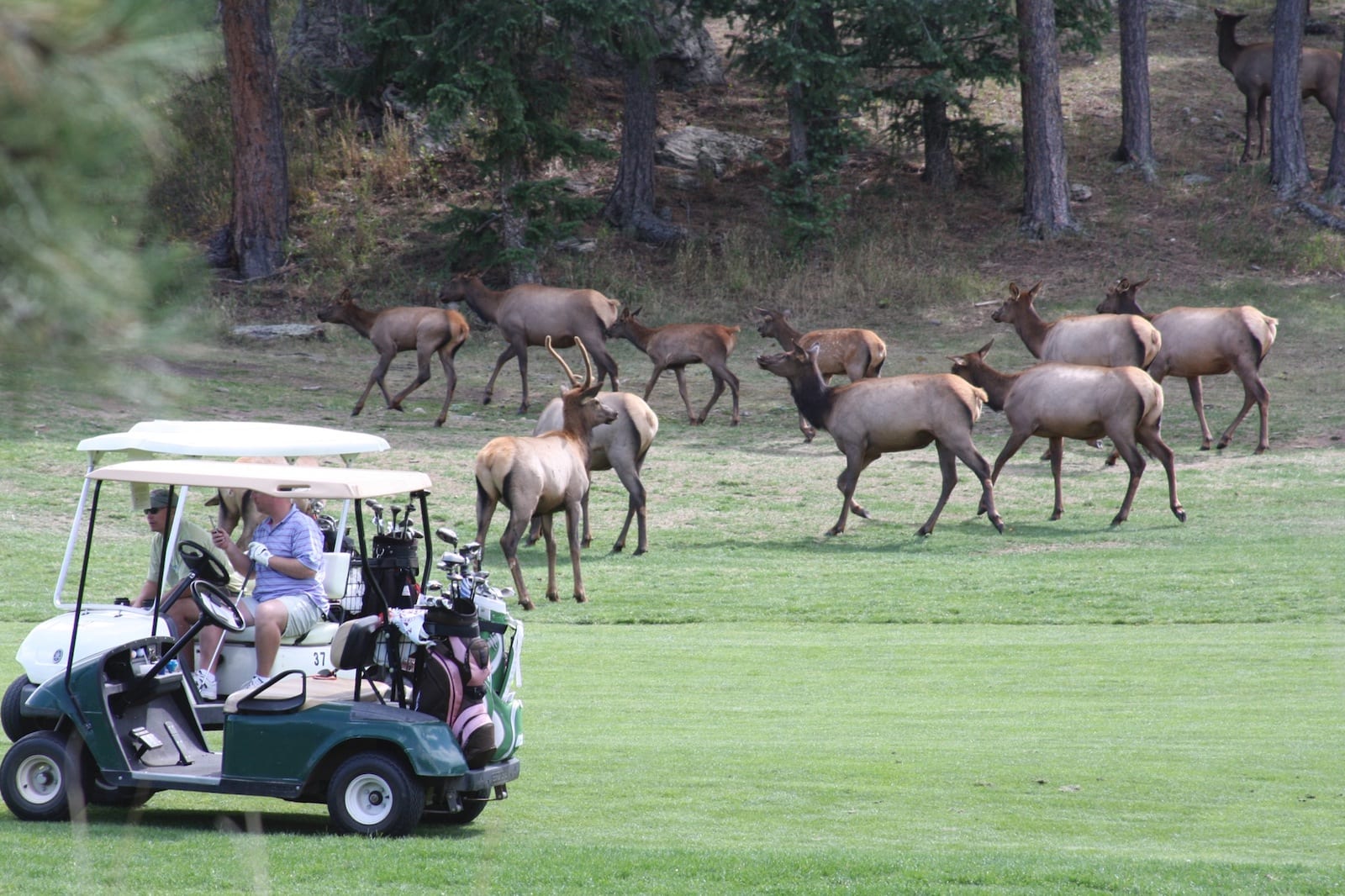 As one of the Colorado's top small towns, Evergreen caters well to retirees. The locals are health conscious and that's reflected in the quality of restaurants and outdoor recreation in town like golfing. From microbreweries to steakhouses, establishments take great pride in what they serve. Evergreen Lake is the center piece of town, offering fishing year round and ice skating each winter.
Pikes Peak: Woodland Park down to Colorado Springs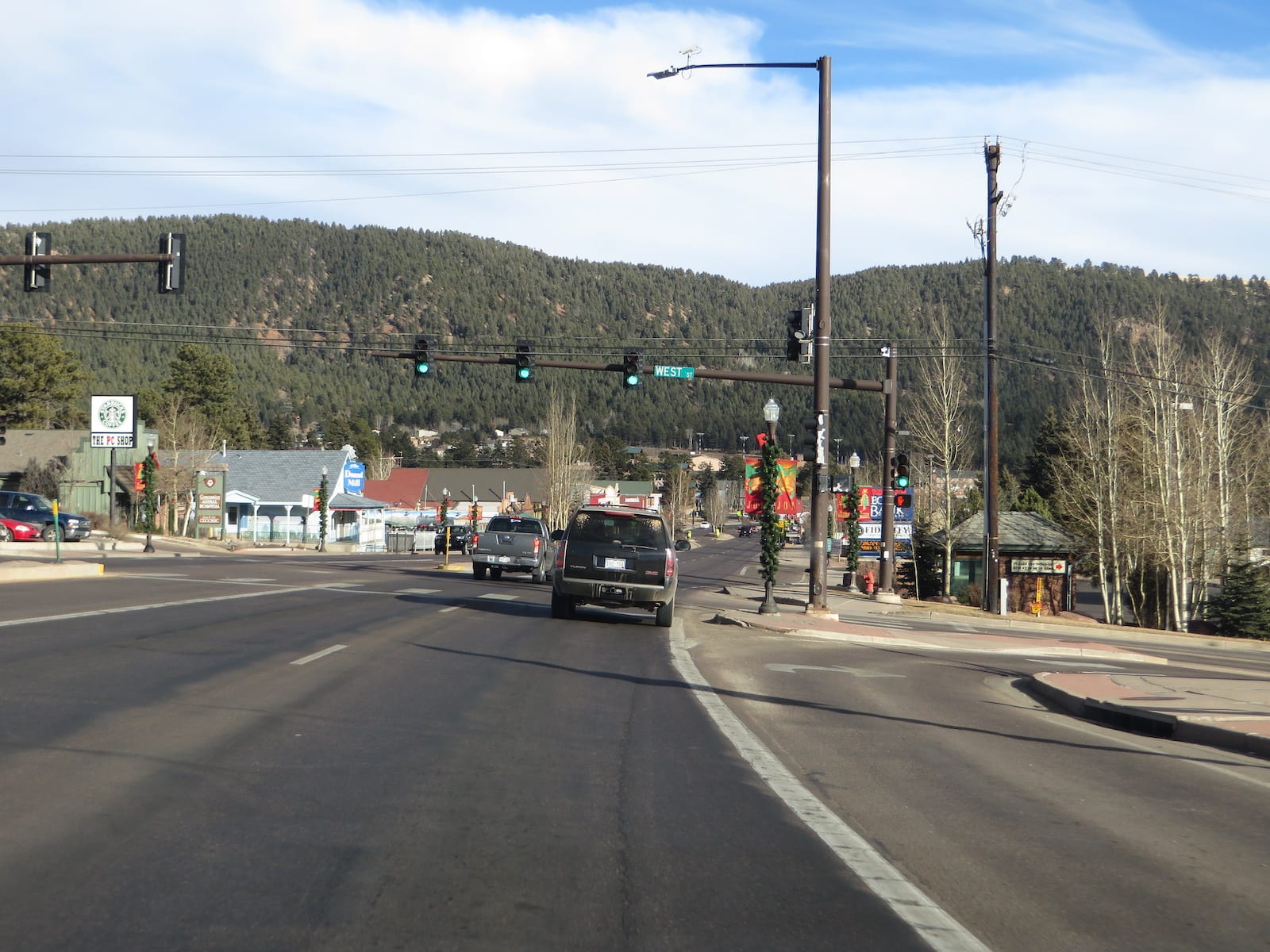 Like the aforementioned town, Woodland Park is another alpine suburb, but this time of Colorado Springs (COS). It's located less than a 30 minute drive from Colorado's second largest city, residing in the omnipresence of Pikes Peak. Like Evergreen, Woodland Park is a fun community full of health focused, nature loving citizens.
The town of 7,642 residents in 2010 sits at 8,465 feet toward the top of the stunning Ute Pass. This easy mountain drive winds from downtown COS, up past Manitou Springs, Cascade, Chipita Park and Green Mountain Falls before passing thru Woodland Park and finishing 7 miles west of that in Divide. It passes by the Pikes Peak Highway.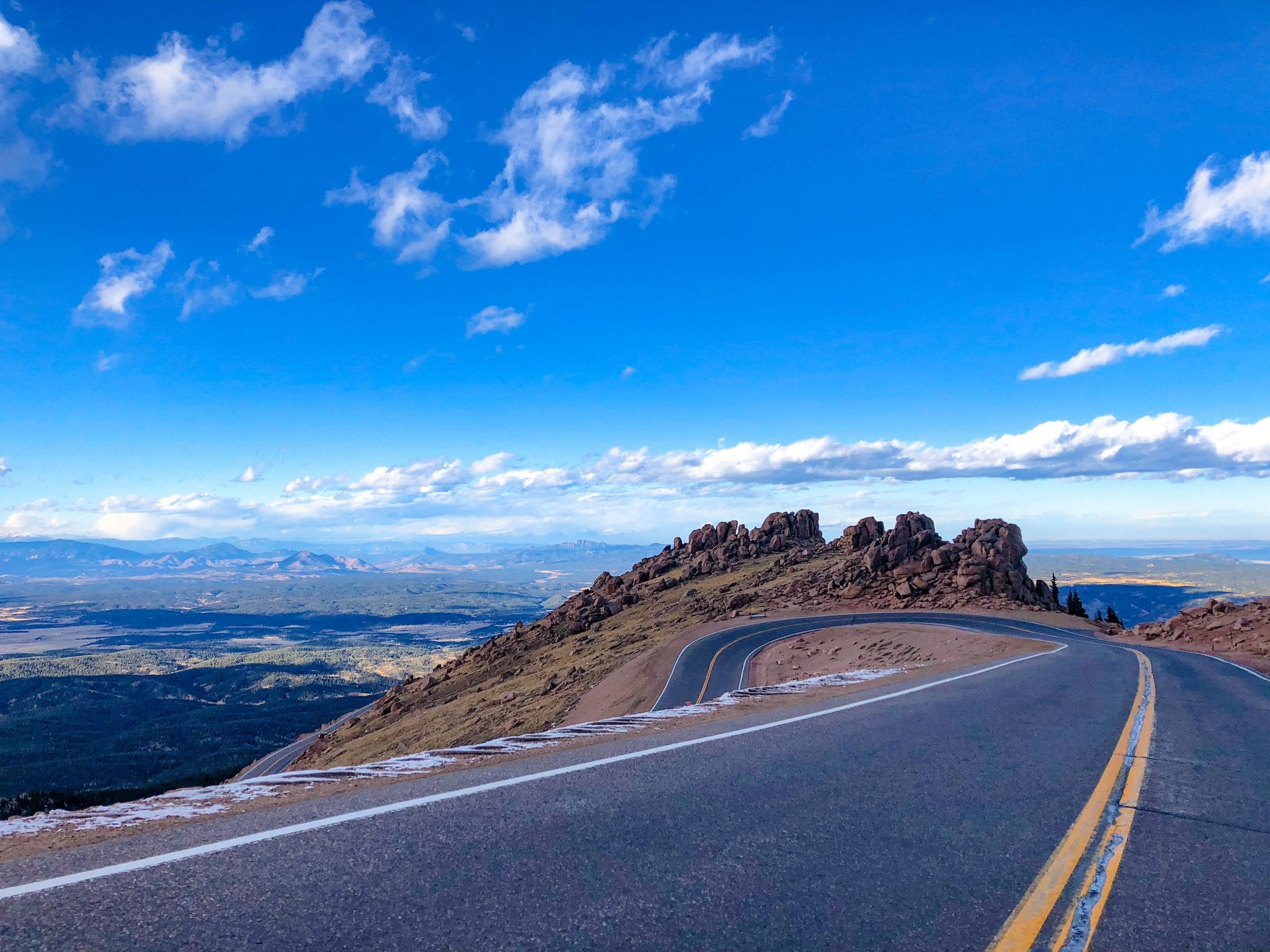 Ute Pass stretches from 6,165 to 9,165 feet in elevation. Each community along the route offers unique sights and sounds for visitors and locals alike. If you'd rather live a couple thousand feet lower and with far greater access to entertainment and facilities, Colorado's second largest city is a fantastic place to retire.
It's still cheaper than Denver and folks who live in Colorado Springs love in there. At ~6,000 feet in elevation it's about the same climate as other front range cities, so warmer than Woodland Park by ~10 degrees.
Southwest: Durango and Bayfield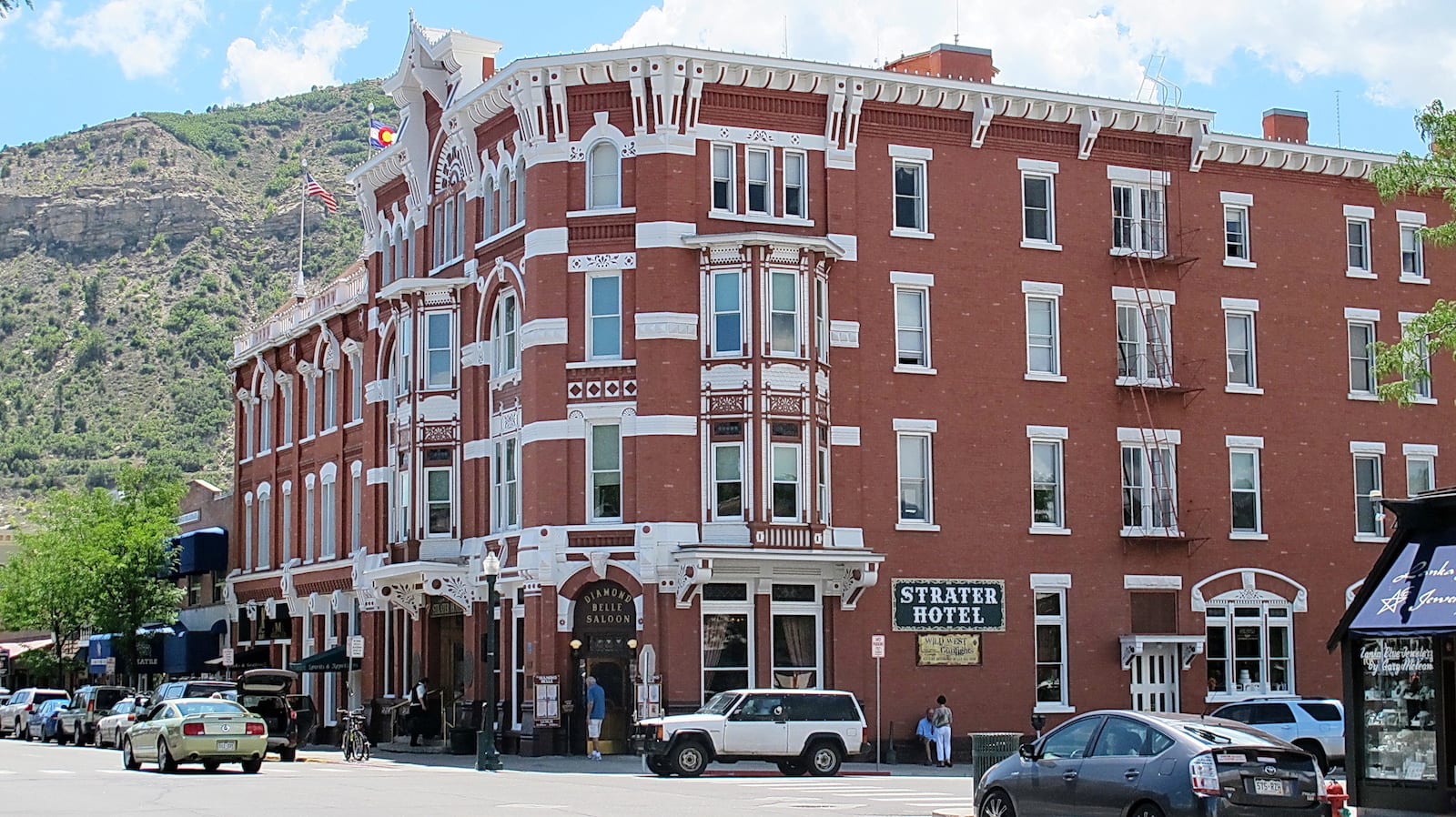 Southwest Colorado's biggest city, Durango, is an absolute beautiful place to retire. At 6,522 feet the winters are more mild (but still plentiful Rocky Mountain snow) and summers warmer than higher elevation towns. The population of 18,465 in 2017 makes it probably Colorado's largest mountain town too.
For the surrounding towns of Bayfield, Pagosa Springs, Mancos and Cortez it even acts as "the city", attracting the other locals from up to an hour away just for a fun night on the town. Telluride is 2 hours away.
There are far more bars and restaurants in Durango thanks to its year round tourism than neighboring towns. The Durango & Silverton Railroad brings people from all over the world, enhancing the international feeling of the destination town.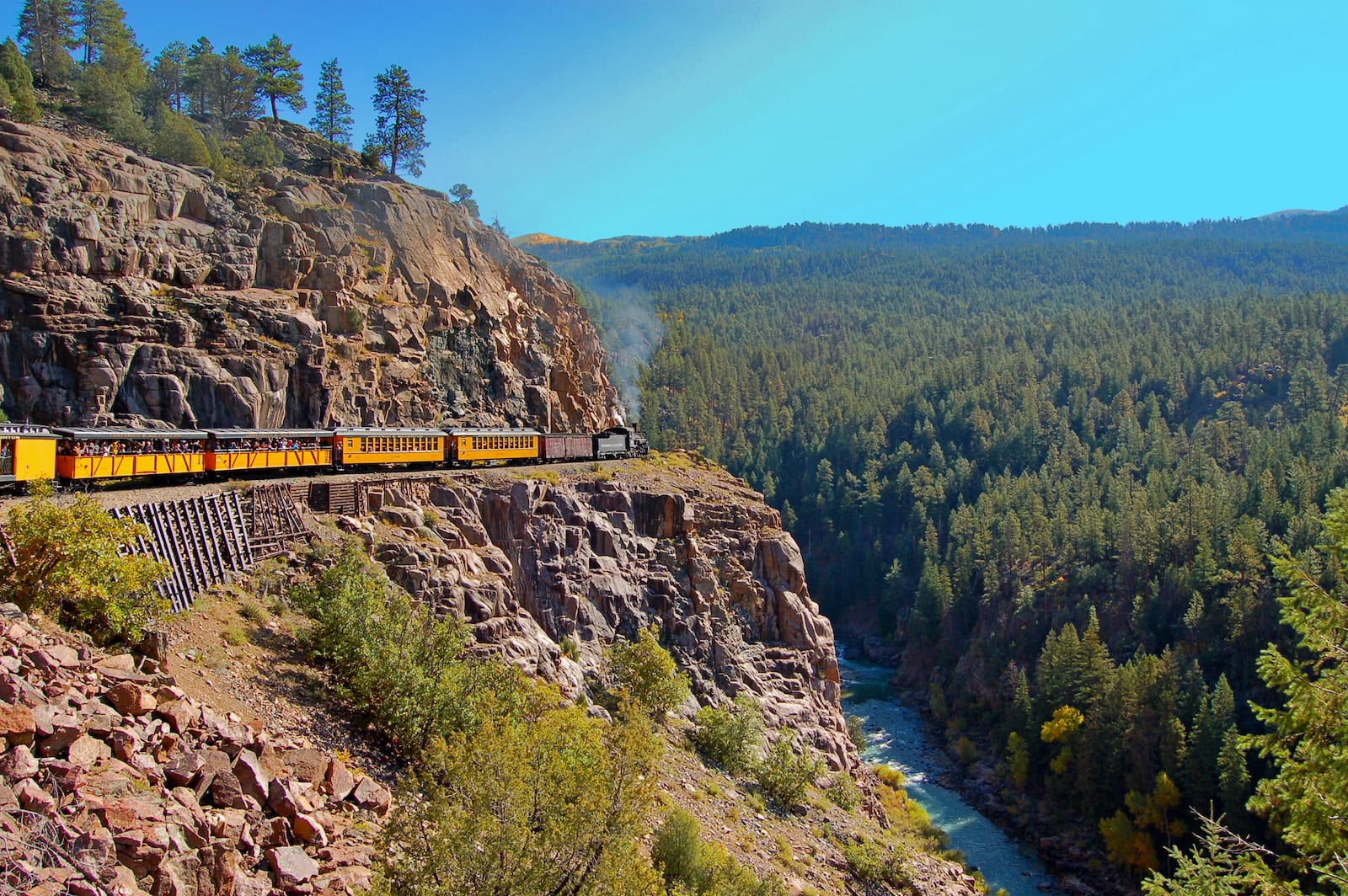 Purgatory Resort's 1,605 skiable acres and 2,029 rolling feet of vertical are only 30 minutes to the north. Plus you have Chapman Hill in town for your tiny learning ski hill, ice skating, as well as Hesperus Ski Area providing great night riding and surprising terrain only 15 minutes away. Trimble Hot Springs relaxes aching muscles and minds year round.
Thanks to the town's location in the Animas River Valley of La Plata County, future expansion and commercialization is limited due to lack of available terrain. So get in while you can. With around 2600 residents, the neighboring town of Bayfield just 20 minutes east, is a good choice.
Another interesting note, while Denver is 6 hours away and COS only 30 minutes less, the closest major city is actually Albuquerque at 3.5 hours. Viva New Mexico, the "Land of Enchantment", Tierra del Encanto!
Western Slope: Palisade, Grand Junction and Fruita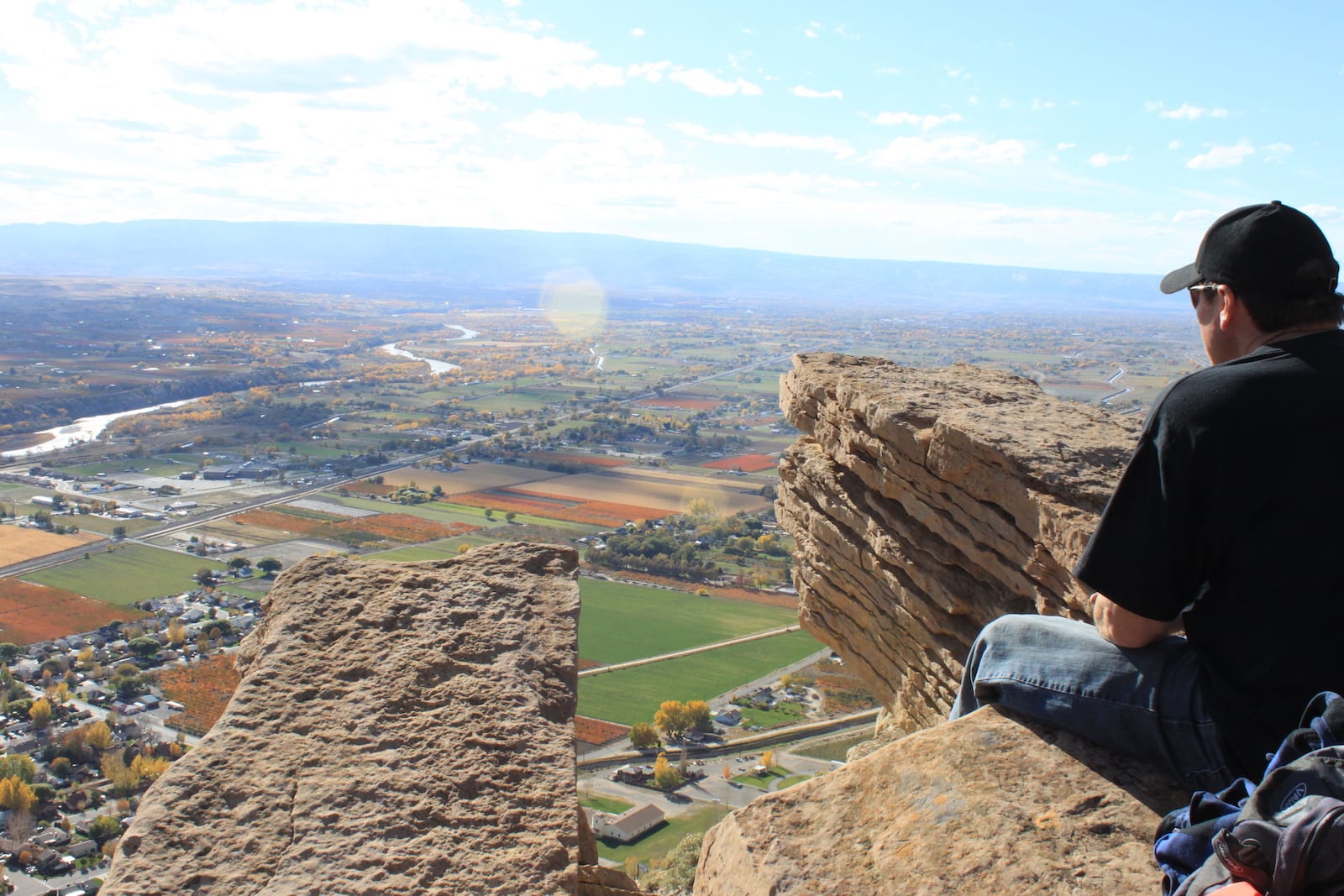 The far Western Slope of Colorado certainly needs a mention. The I-70 corridor between Glenwood Springs and Grand Junction, which takes an hour to drive, is expected to grow significantly over the future as people escape the Front Range.
If you love the landscapes of Utah, but would like to live in Colorado, this region makes a great compromise. With a population of only 2,686 in 2017, Palisade seems like the tiniest town on our list. But it's really just a suburb of the 62,000-large Grand Junction, at only 15 minutes from downtown to downtown.
Also the lowest in elevation at 4,728 feet, Palisade has one of the most unique ambiances on our list. It feels like the American West, a lower elevated but similar desert alpine feel to Durango. The scenery is still spectacular though, and creates one of the best growing conditions in the state. It's also warmer so the falls and springs are milder.
You've probably heard of Palisade Peaches and its famous vineyards, but that's just tip of the tasty culinary iceberg. Peach Street Distillers, Palisade Brewing Company, and the countless wineries will leave you feeling fine if that's your cup of tea.
Another bonus to this Western Slope gem is its proximity to other gems. Utah's crazy national parks lie not too far west (Moab is under 2 hours), Southwest Colorado is just down Highway 550 (heard of the Million Dollar Highway), and the largest flat topped mountain in the world is 30 miles southeast.
The Grand Junction Regional Airport connects with both Denver (DEN) and Salt Lake City's (SLC) international airports for easy flights abroad. Metropolitan Denver is 3.5 hours east and SLC 4.5 hours west.
Other nearby towns to consider: Grand Junction and Fruita both feature fantastic milder climates for Colorado located around 4500 feet, nearly thousand feet less than most front range cities. The landscapes featured a lot of flat topped mountains, no surprise for these towns in Mesa County.
Just south of Grand Junction on US-50, Delta (~8200 people) and Montrose (~19,000) feature relatively lower elevations, 4875′ and 5807′, respectively, than the high country. So these two western slope towns have plenty of facilities and people moving around them Grand Junction within an hour.
Why do so many people want to retire in Colorado?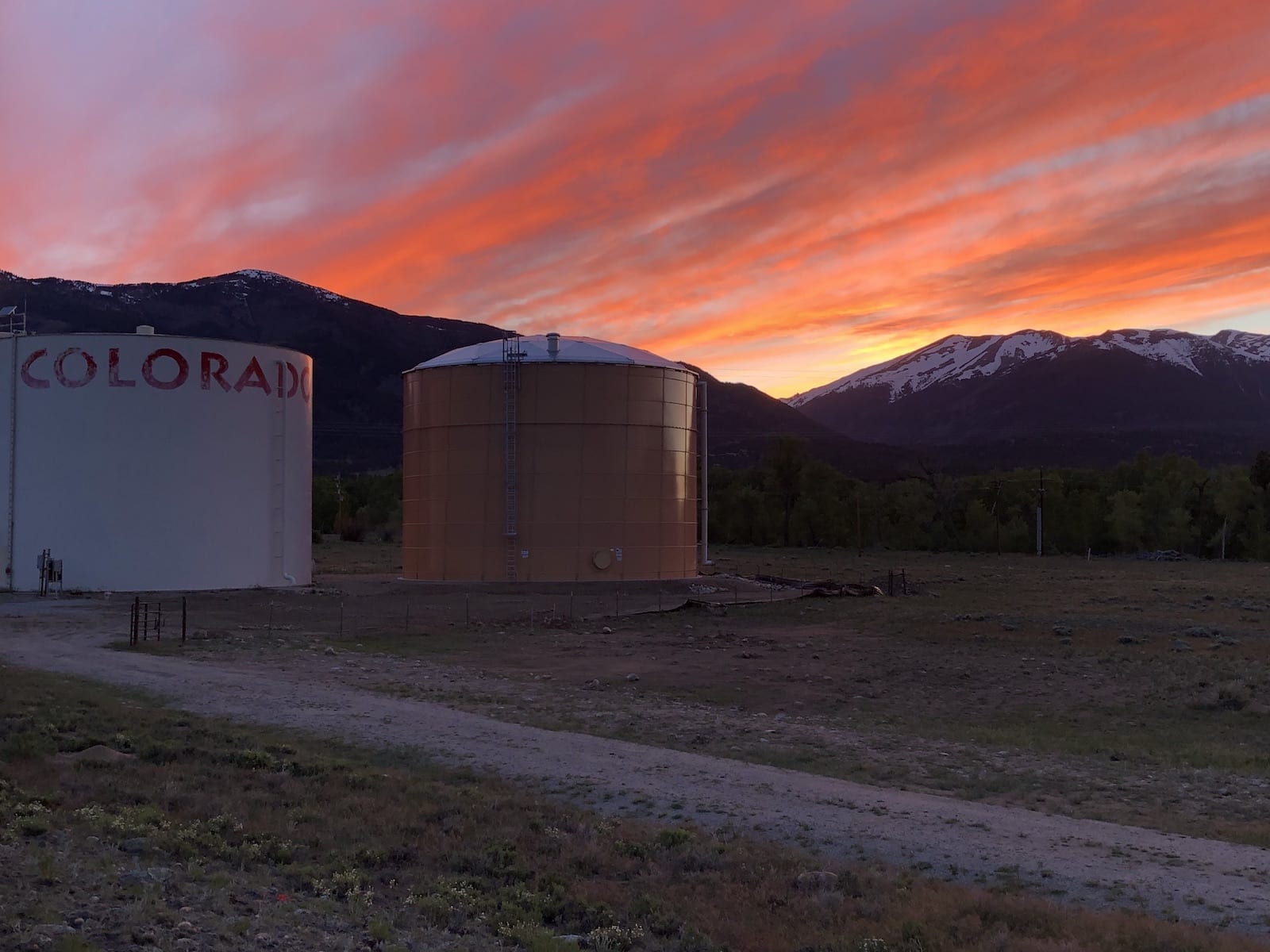 Whether you're nearing the end of your career or you've already left the industry, you've probably already considered the place where you might want to retire. Even with the new popularity in remote working, more and more people are settling where they want.
This is a big decision that you're going to have to make, especially because you won't be able to move around as much as when you were younger. Also you might potentially live here for the rest of your life.
There are many places that hold various wonders in the country, but Colorado holds a few natural spots that no other place in the country has. There's often the dilemma between having to choose between getting in touch with nature and enjoying the comforts of modern technology. Colorado is special in the sense that it has both of these things. And if that isn't reason enough for you to consider retiring here, the next few reasons might convince you.
The Food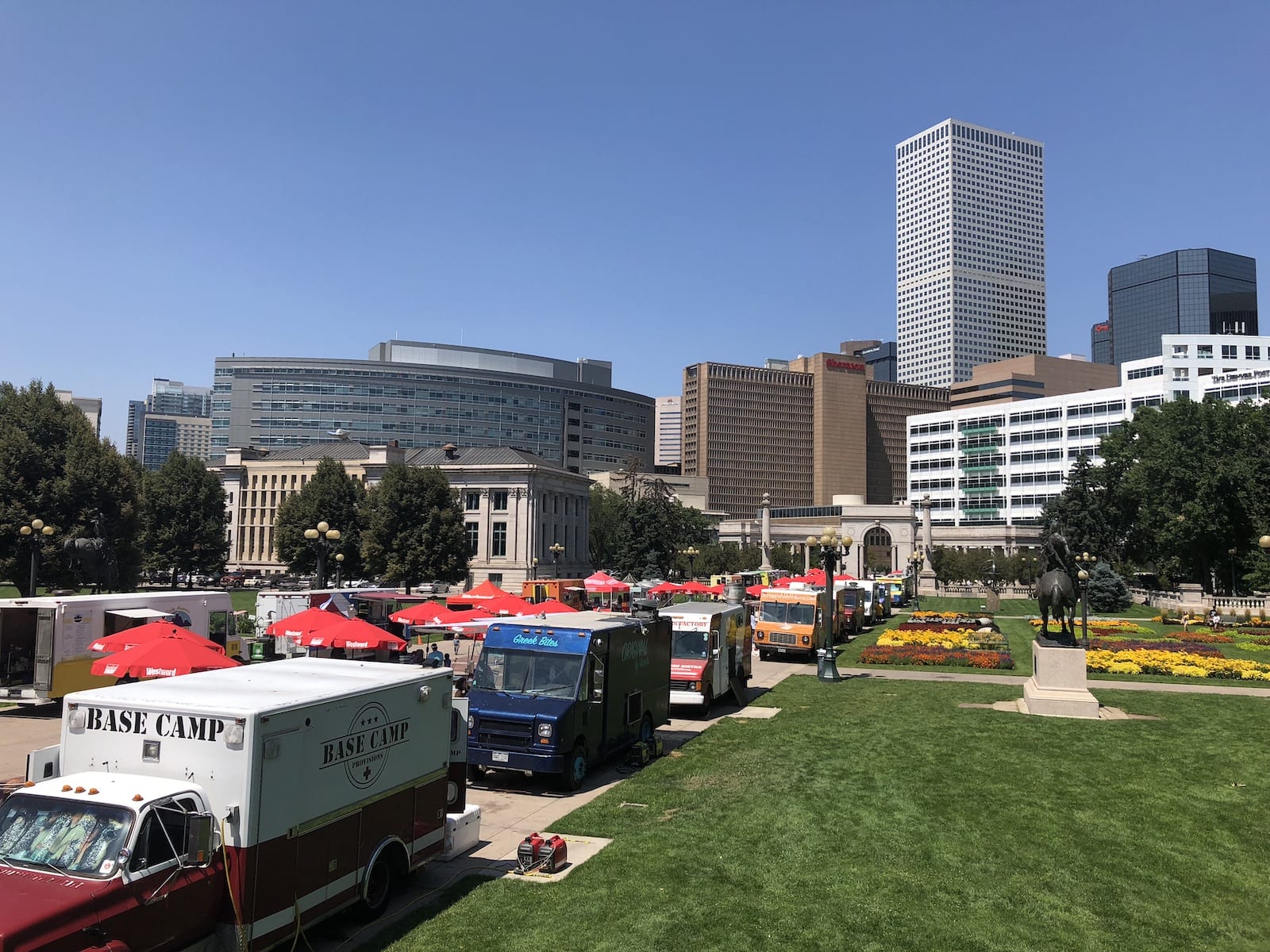 One of the first things you need to try when you visit any place is the food native to that area. This is both speaking from a cultural and a practical perspective. Colorado has a lot of really good food that deserves its own article. Colorado boasts some of the best bison dishes in the country. This is a big factor to consider especially if you're someone who likes to eat. There's such a wide range of food that there's bound to be something for everyone.
The Great Outdoors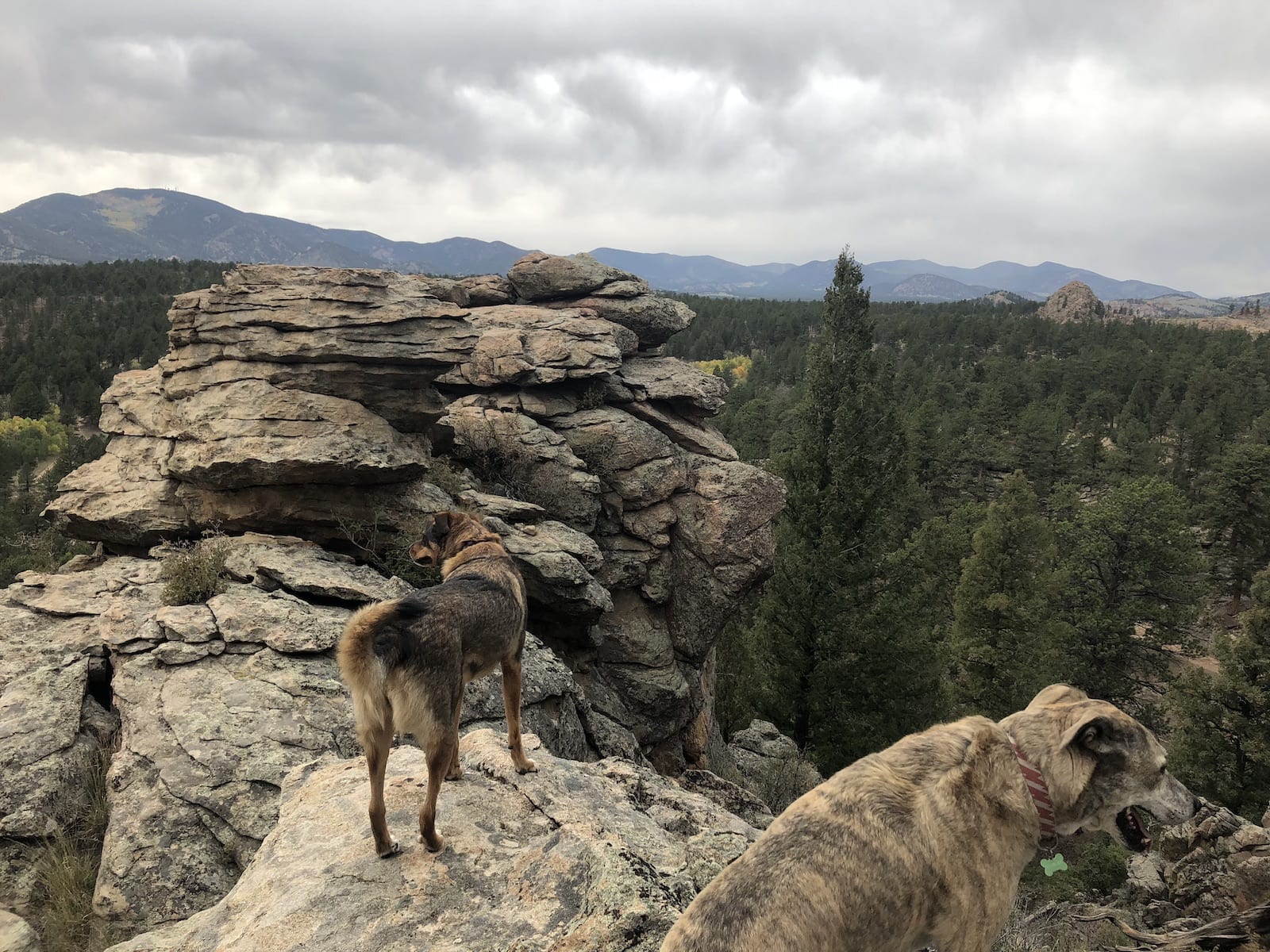 Whether it's in the form of mountains, deserts, grasslands, or the famous Colorado River that headwaters in the state and runs through the Grand Canyon, there's just so much nature here to enjoy. Couple that with the numerous adventure-focused activities like trekking, skiing, and kayaking and you're in for the adventure of a lifetime. There's always something to do and you would not be short while planning on what to do in retirement.
The Weather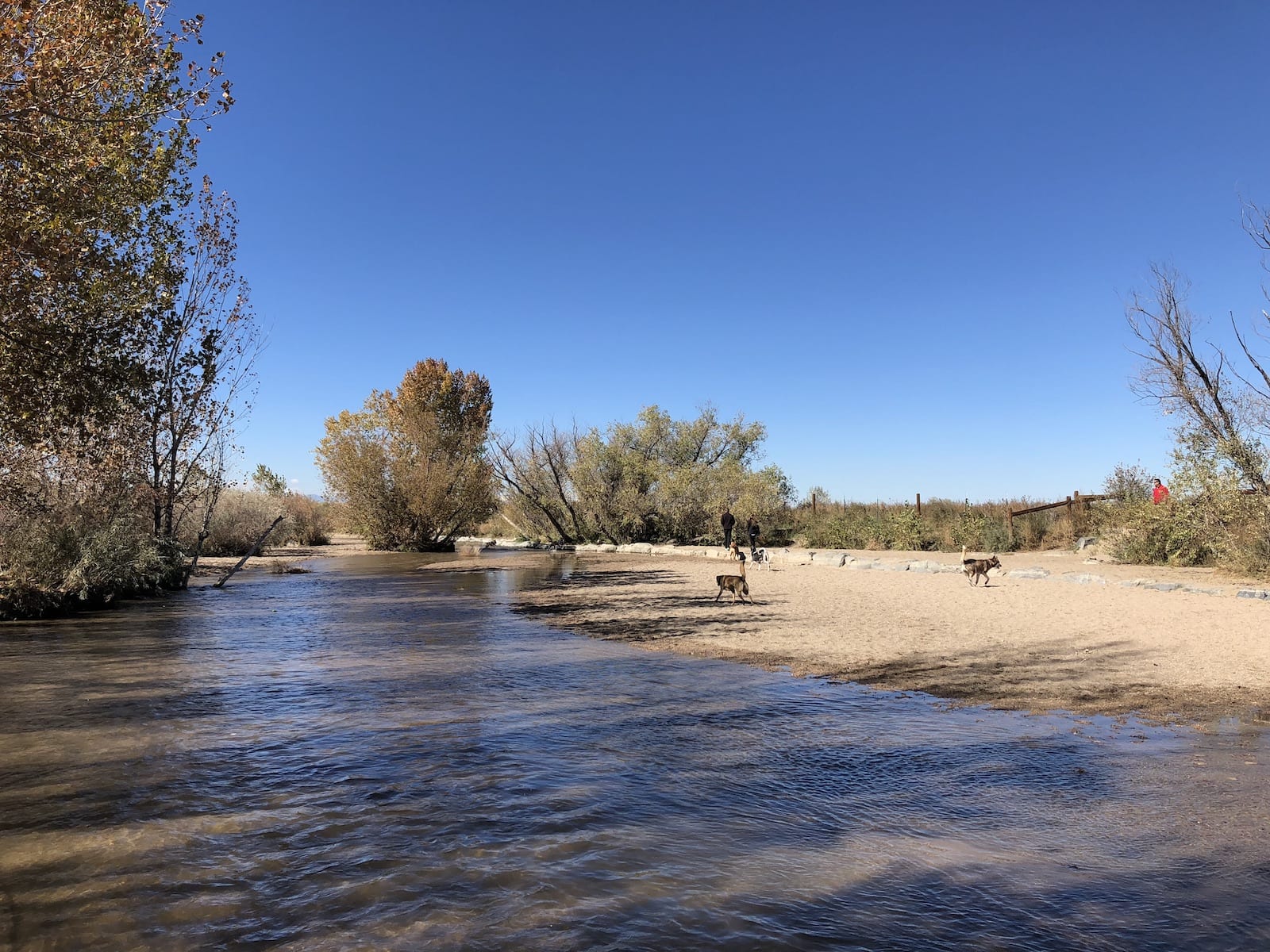 When 300 days of your year are sunny, you're bound to be in a good mood most of the time because exposure to sunlight triggers the production of serotonin in your body. This is responsible for boosting a person's attitude as well as helping that person maintain calmness and focus. In a way, this also explains why Colorado residents are generally friendly and easy to get along with.
Aside from the emotional benefits of regular exposure to sunlight, there are also several physical benefits, the chief among them is the fact that sunlight exposure can also help reduce blood pressure, which in turn lowers the risk for other heart ailments.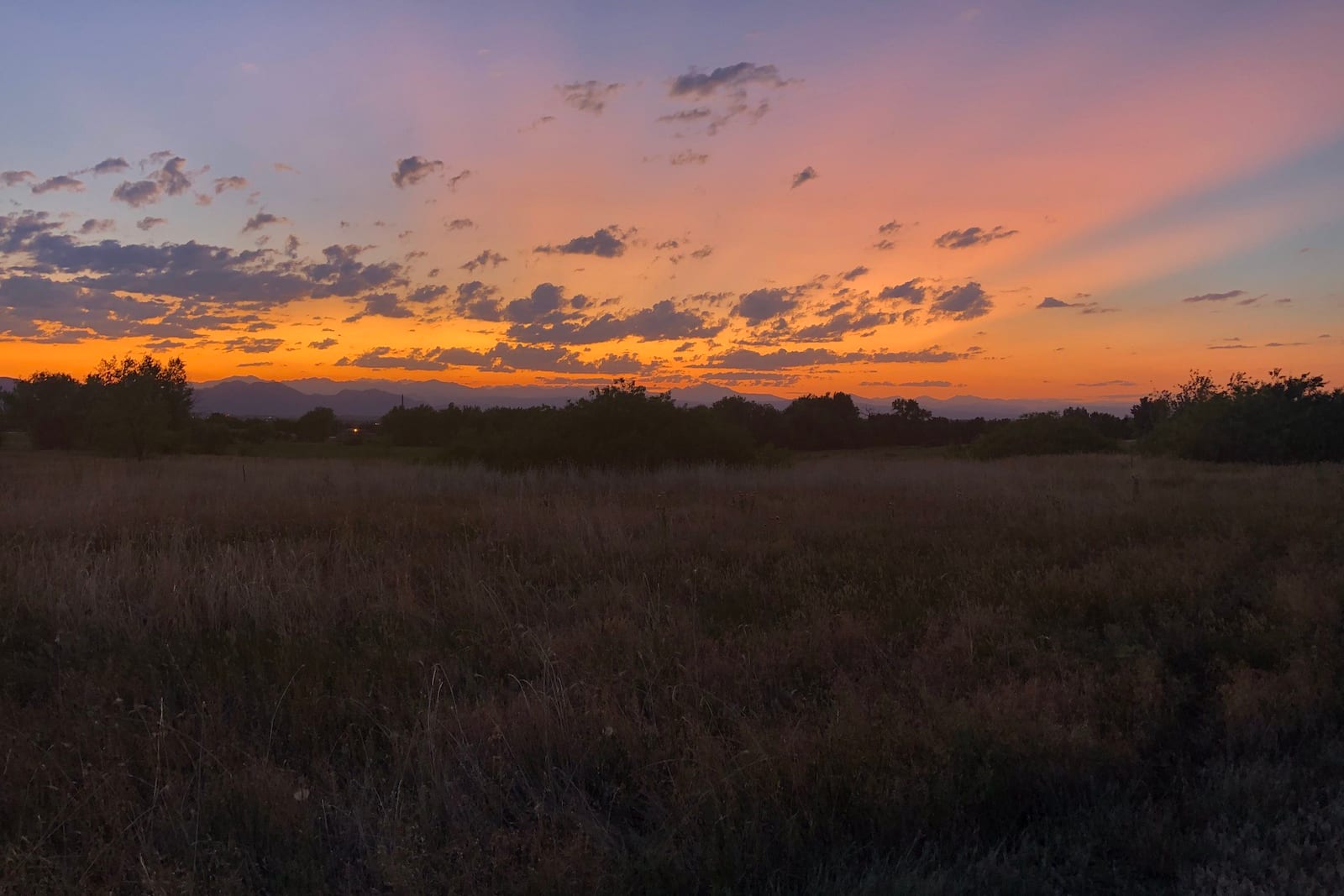 In retirement, there are three things you're most likely going to consider with all the free time you're going to have. These things are your hobbies, your health, and your relationships. The state of Colorado benefits all these aspects and more. And if you haven't found a happy and meaningful life yet, you're bound to find it here.